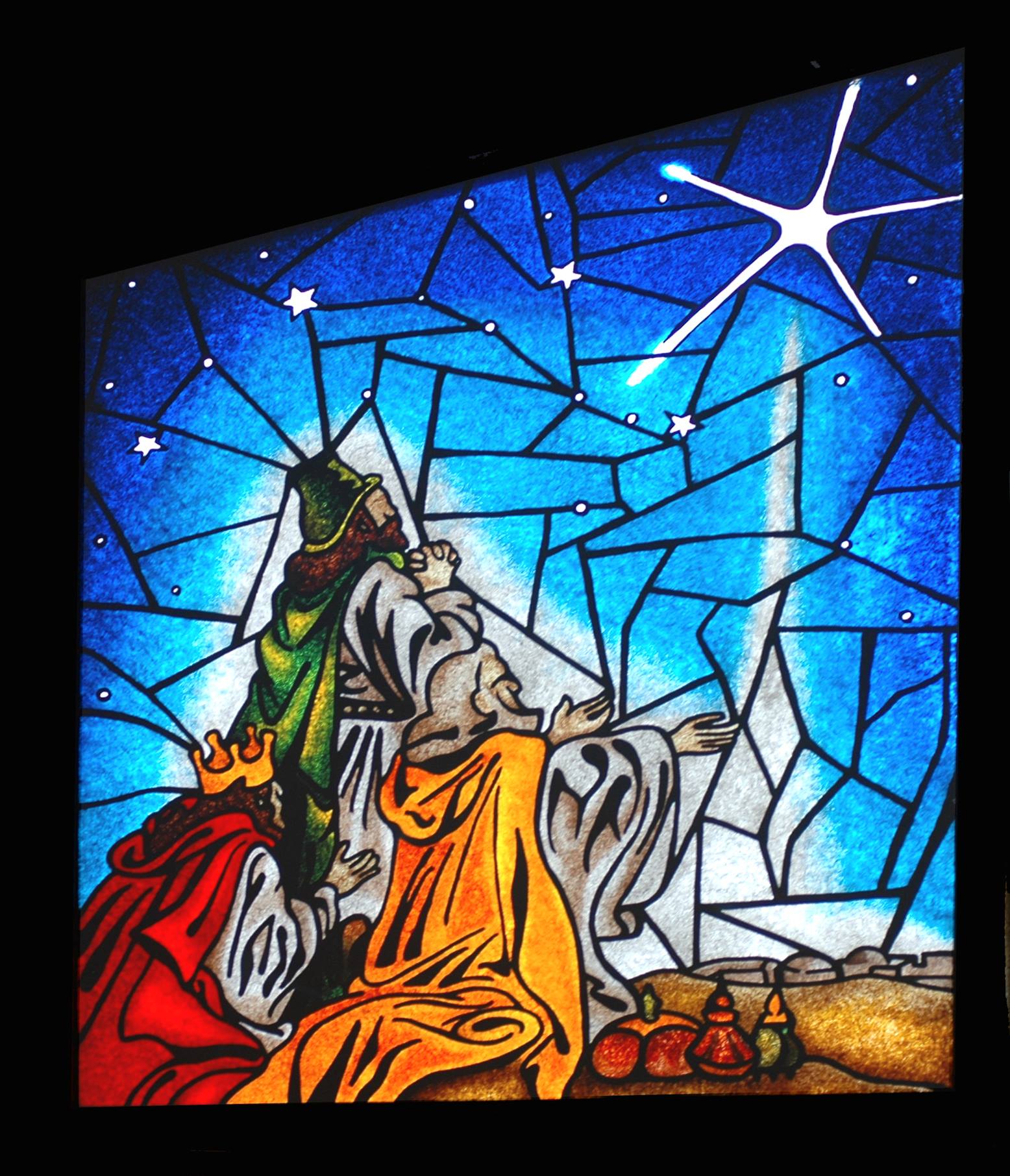 What is the blessed hope of those who know the LORD, who know by having loved and kept His word, and who have not denied His name (His manner and identity when He appears)?
The answer is precisely given in Titus 2, and described in the question above: our hope is that the LORD will appear in the same manner as He has always appeared, as we are told in Hebrews 13. We know this manner by loving and keeping His word, as He told us, and is recorded in John 14.
11 For the grace of God that brings salvation has appeared to all men,
12 Teaching us that, denying ungodliness and worldly lusts, we should live soberly, righteously, and godly, in this present world;
13 Looking for that blessed hope, and the glorious appearing of the great God and our Savior Jesus Christ;
14 Who gave himself for us, that he might redeem us from all iniquity, and purify unto himself a peculiar people, zealous of good works.
This hope in this life is what Job speaks of in Job 19, when he first speaks of his hope departing. Job's apparent lack of understanding and his complaint was thinking his suffering was about him. [See 1 Peter 4:13] It was about those around him who thought they were righteous, and in persecuting him they exposed themselves as unrighteous.
1 Corinthians 11 tells us that these are the contentions that commonly occur among God's people; verse 19 then giving the reason, saying, "19 For there must be also heresies among you, that they which are approved [by God] may be made manifest among you."
This is what is said in ending the chapter as Job speaks of the resurrection on the flesh, on the earth present with the LORD his Redeemer. He then says of his friends, "But you should say, 'Why persecute we him, seeing the root of the matter is found in me?'"
21 Have pity upon me, have pity upon me, O you my friends; for the hand of God has touched me.
22 Why do you persecute me as God, and are not satisfied with my flesh?
23 Oh that my words were now written! oh that they were printed in a book!
24 That they were graven with an iron pen and lead in the rock for ever!
25 For I know that my redeemer lives, and that he shall stand at the latter day upon the earth:
26 And though after my skin worms destroy this body, yet in my flesh shall I see God:
27 Whom I shall see for myself, and mine eyes shall behold, and not another; though my reins be consumed within me.
28 But you should say, Why persecute we him, seeing the root of the matter is found in me?
29 Be you afraid of the sword: for wrath brings the punishments of the sword, that you may know there is a judgment.
In Job 19 Job seems to vacillate between two opinions, initially not understanding and then later showing his knowledge. Verse 10 says, "He has destroyed me on every side, and I am gone: and mine hope has he removed like a tree." Job's lack was not knowing the LORD's manner and character (name); not knowing the LORD's wrath is his correction, to save those He loves from themselves. This is the hope we have, which Job had lost.
The word rendered "hope" here is the Hebrew word tiqvah, literally meaning a cord, as what attaches us to what we know, but haven't yet seen or experienced. It is the word rendered "expected" in Jeremiah 29:11 as the LORD tells of the end that is our hope, which will appear as it now has. He says it will come after the seventy years in Babylon [confusion] when He will raise up a prophet; these are speaking of the confusion that has ruled over us, and the LORD sending someone to clear up the understanding that had become mired. The LORD says this decline came by following the advice of false prophets and misleaders among us, who He says He hasn't sent.
4 Thus says the LORD of hosts, the God of Israel, unto all that are carried away captives, whom I have caused to be carried away from Jerusalem unto Babylon [from peace into confusion];
5 Build you houses, and dwell in them; and plant gardens, and eat the fruit of them;
6 Take you wives, and beget sons and daughters; and take wives for your sons, and give your daughters to husbands, that they may bear sons and daughters; that you may be increased there, and not diminished.
7 And seek the peace of the city whither I have caused you to be carried away captives, and pray unto the LORD for it: for in the peace thereof shall you have peace.
8 For thus says the LORD of hosts, the God of Israel; Let not your prophets and your diviners, that be in the midst of you, deceive you, neither hearken to your dreams which you cause to be dreamed.
9 For they prophesy falsely unto you in my name: I have not sent them, says the LORD.
10 For thus says the LORD, That after seventy years be accomplished at Babylon I will visit you, and perform my good word toward you, in causing you to return to this place [of peace].
11 For I know the thoughts that I think toward you, says the LORD, thoughts of peace, and not of evil, to give you an expected [tiqvah] end.
12 Then shall you call upon me, and you shall go and pray unto me, and I will hearken unto you.
13 And you shall seek me, and find me, when you shall search for me with all your heart.
14 And I will be found of you, says the LORD: and I will turn away your captivity, and I will gather you from all the nations, and from all the places whither I have driven you, says the LORD; and I will bring you again into the place [of peace] whence I caused you to be carried away captive [into confusion].
15 Because you have said, The LORD has raised us up prophets in Babylon;
16 Know that thus says the LORD of the king that sits upon the throne of David, and of all the people that dwells in this city, and of your brethren that are not gone forth with you into captivity;
17 Thus says the LORD of hosts; Behold, I will send upon them the sword, the famine, and the pestilence, and will make them like vile figs, that cannot be eaten, they are so evil.
18 And I will persecute them with the sword, with the famine, and with the pestilence, and will deliver them to be removed to all the kingdoms of the earth, to be a curse, and an astonishment, and an hissing, and a reproach, among all the nations whither I have driven them:
19 Because they have not hearkened to my words, says the LORD, which I sent unto them by my servants the prophets, rising up early and sending them; but you would not hear, says the LORD.
Friends, the hope of the church is the LORD appearing as he said he would, manifesting himself to those who love and keep His word. I am the one He has sent, raised with Him and by Him from among the dead, to give this same life to as many as will receive Him. This is the hope of the church, that the LORD would appear to purify us and raise us up to where we shall forever be with Him.
…LORD, how is it that you will manifest yourself unto us, and not unto the world?
23 Jesus answered and said unto him, If a man love me, he will keep my words: and my Father will love him, and we will come unto him, and make our abode with him [We will live in him].
24 He that loves me not keeps not my sayings: and the word which you hear is not mine, but the Father's which sent me.
25 These things have I spoken unto you, being yet present with you.
26 But the Comforter [the Paraclete], which is the Holy Ghost, whom the Father will send in my name, he shall teach you all things, and bring all things to your remembrance, whatsoever I have said unto you.
27 Peace I leave with you, my peace I give unto you: not as the world gives, give I unto you. Let not your heart be troubled, neither let it be afraid.
28 You have heard how I said unto you, I go away, and come again unto you. If you loved me, you would rejoice, because I said, I go unto the Father: for my Father is greater than I.
29 And now I have told you before it come to pass, that, when it is come to pass, you might believe.
7 Remember them which have the rule over you, who have spoken unto you the word of God: whose faith follow, considering the end of their conversation.
8 Jesus Christ the same yesterday, and to day, and for ever.
9 Be not carried about with divers and strange doctrines. For it is a good thing that the heart be established with grace; not with meats, which have not profited them that have been occupied therein.
10 We have an [spiritual and incorruptible] altar, whereof they have no right to eat which serve the tabernacle [who serve the things they have made from their own imagination].
15 The LORD your God will raise up unto you a Prophet from the midst of you, of your brethren, like unto me; unto him you shall hearken;
16 According to all that you desired of the LORD your God in Horeb [where He turned you from the ways learned in the captivity – and gave you His word from the Rock, who was Christ teaching us again God's ways] in the day of the assembly, saying, Let me not hear again the voice of the LORD my God, neither let me see this great fire any more, that I die not.
17 And the LORD said unto me, They have well spoken that which they have spoken.
18 I will raise them up a Prophet from among their brethren, like unto you, and will put my words in his mouth; and he shall speak unto them all that I shall command him.
19 And it shall come to pass, that whosoever will not hearken unto my words which he shall speak in my name, I will require it of him.
20 But the prophet, which shall presume to speak a word in my name, which I have not commanded him to speak, or that shall speak in the name of other gods, even that prophet shall die.
21 And if you say in your heart, How shall we know the word which the LORD has not spoken?
22 When a prophet speaks in the name of the LORD, if the thing follow not, nor come to pass, that is the thing which the LORD has not spoken, but the prophet has spoken it presumptuously: you shall not be afraid of him.
These false prophets speak things they have created from their own imaginations, which never come because the LORD hasn't sent them. They are those who've come in a long line of false prophets and false teachers, who have scattered the flock and left it defenseless. It is to this stronghold we are called to return, which is written of in Zachariah 9:12.
12 Turn [return] you to the strong hold, you prisoners of hope [tiqvah]: even to day do I declare that I will render double unto you;
13 When I have bent Judah [the leaders of God's people] for me, filled the bow with Ephraim [God's people in these latter days], and raised up your sons, O Zion, against your sons, O Greece [yaven – those wallowing in the mire], and made you as the sword of a mighty man.
14 And the LORD shall be seen over them, and his arrow shall go forth as the lightning: and the LORD God shall blow the trumpet, and shall go with whirlwinds of the south.
15 The LORD of hosts shall defend them; and they shall devour, and subdue with sling stones; and they shall drink, and make a noise as through wine; and they shall be filled like bowls, and as the corners of the altar.
16 And the LORD their God shall save them in that day as the flock of his people: for they shall be as the stones [Jewels] of a crown, lifted up as an ensign upon his land.
17 For how great is his goodness, and how great is his beauty! corn shall make the young men cheerful, and new wine the maids.
1 Ask you of the LORD rain in the time of the latter rain; so the LORD shall make bright clouds, and give them showers of rain, to every one grass in the field.
2 For the idols have spoken vanity, and the diviners have seen a lie, and have told false dreams; they comfort in vain: therefore they went their way as a flock, they were troubled, because there was no shepherd.
3 Mine anger was kindled against the shepherds, and I punished the goats [those misleading the flock]: for the LORD of hosts has visited his flock the house of Judah, and has made them as his goodly horse in the battle.
4 Out of him came forth the corner, out of him the nail, out of him the battle bow, out of him every oppressor together.
5 And they shall be as mighty men, which tread down their enemies in the mire of the streets in the battle: and they shall fight, because the LORD is with them, and the riders on horses shall be confounded.
6 And I will strengthen the house of Judah, and I will save the house of Joseph, and I will bring them again to place them; for I have mercy upon them: and they shall be as though I had not cast them off: for I am the LORD their God, and will hear them.
We know when Zechariah speaks of the LORD hearing us it is referring to what He says in Isaiah 49:8, which after immediately tells us this is when the LORD says to the prisoners who have been held captive in the darkness, "Show yourselves." He is speaking to us and of us.
1 Listen, O isles, unto me; and hearken, you people, from far; The LORD has called me from the womb; from the bowels of my mother has he made mention of my name.
2 And he has made my mouth like a sharp sword; in the shadow of his hand has he hid me, and made me a polished shaft; in his quiver has he hid me;
3 And said unto me, You are my servant, O Israel, in whom I will be glorified.
4 Then I said, I have labored in vain, I have spent my strength for naught, and in vain: yet surely my judgment is with the LORD, and my work with my God.
5 And now, says the LORD that formed me from the womb to be his servant, to bring Jacob again to him, Though Israel be not gathered, yet shall I be glorious in the eyes of the LORD, and my God shall be my strength.
6 And he said, It is a light thing that you should be my servant to raise up the tribes of Jacob, and to restore the preserved of Israel: I will also give you for a light to the Gentiles, that you may be my salvation unto the end of the earth.
7 Thus says the LORD, the Redeemer of Israel, and his Holy One, to him whom man despises, to him whom the nation abhors, to a servant of rulers, Kings shall see and arise, princes also shall worship, because of the LORD that is faithful, and the Holy One of Israel, and he shall choose you.
8 Thus says the LORD, In an acceptable time have I heard you, and in a day of salvation have I helped you: and I will preserve you, and give you for a covenant of the people, to establish the earth, to cause to inherit the desolate heritages;
9 That you may say to the prisoners, Go forth; to them that are in darkness, Shew yourselves. They shall feed in the ways, and their pastures shall be in all high places.
10 They shall not hunger nor thirst; neither shall the heat nor sun smite them: for he that has mercy on them shall lead them, even by the springs of water shall he guide them.
11 And I will make all my mountains a way, and my highways shall be exalted.
12 Behold, these shall come from far: and, lo, these from the north and from the west; and these from the land of Sinim [double].
13 Sing, O heavens; and be joyful, O earth; and break forth into singing, O mountains: for the LORD has comforted his people, and will have mercy upon his afflicted.
14 But Zion said, The LORD has forsaken me, and my LORD has forgotten me.
15 Can a woman forget her sucking child, that she should not have compassion on the son of her womb? yea, they may forget, yet will I not forget you.
16 Behold, I have graven you upon the palms of my hands; your walls are continually before me.
17 Your children shall make haste; your destroyers and they that made you waste shall go forth of you.
18 Lift up your eyes round about, and behold: all these gather themselves together, and come to you. As I live, says the LORD, you shall surely clothe you with them all, as with an ornament, and bind them on you, as a bride does.
19 For your waste and your desolate places, and the land of your destruction, shall even now be too narrow by reason of the inhabitants, and they that swallowed you up shall be far away.
20 The children which you shall have, after you have lost the other, shall say again in your ears, The place is too strait for me: give place to me that I may dwell.
21 Then shall you say in your heart, Who has begotten me these, seeing I have lost my children, and am desolate, a captive, and removing to and fro? and who has brought up these? Behold, I was left alone; these, where had they been?
22 Thus says the LORD God, Behold, I will lift up mine hand to the Gentiles, and set up my standard to the people: and they shall bring your sons in their arms, and your daughters shall be carried upon their shoulders.
23 And kings shall be your nursing fathers, and their queens your nursing mothers: they shall bow down to you with their face toward the earth, and lick up the dust of your feet; and you shall know that I am the LORD: for they shall not be ashamed that wait for me.
24 Shall the prey be taken from the mighty, or the lawful captive delivered?
25 But thus says the LORD, Even the captives of the mighty shall be taken away, and the prey of the terrible shall be delivered: for I will contend with him that contends with you, and I will save your children.
26 And I will feed them that oppress you with their own flesh; and they shall be drunken with their own blood, as with sweet wine: and all flesh shall know that I the LORD am your Savior and your Redeemer, the mighty One of Jacob.
When Titus describes of this blessed hope, Paul says it is realized at the LORD's glory "appearing." As we know this is the same hope and glory he speaks of in 1 Thessalonians 2:19, manifested in those who have received Paul's preaching and teaching as the word of God, as it is. Verse 19 says this is his hope, joy, and crown; which is that of those preaching the word. Paul then says of those hearing the word as such, that they are in the presence of the LORD at His coming, which he then says again in verse 20 is his glory (seeing the LORD in them, after their seeing Him in Paul) and joy.
The word used in Titus for this "appearing" is the Greek word epiphaneia, meaning to manifest, as in to become apparent. It is telling of something that was there but inconspicuous, which then becomes conspicuous. It is the same word rendered "brightness" in 2 Thessalonians 2:8 in telling of the destruction of the unreasonable and wicked men who are standing in the way of this word of God having free course. We know this course is to be glorified, which we also know is to be seen as the word of God, as it is.
7 For the mystery of iniquity does already work: only he who now letteth [katecho – holds down] will let, until he be taken out of the way.
8 And then shall that Wicked [the will the same unreasonable and wicked men spoken of in 2 Thessalonians 3] be revealed, whom the LORD shall consume with the spirit of his mouth, and shall destroy with the brightness [epiphaneia] of his coming:
9 Even him, whose coming is after the working of Satan with all power and signs and lying wonders,
10 And with all deceivableness of unrighteousness in them that perish; because they received not the love of the truth, that they might be saved.
11 And for this cause God shall send them strong delusion, that they should believe a lie:
12 That they all might be damned who believed not the truth, but had pleasure in unrighteousness.
13 But we are bound to give thanks always to God for you, brethren beloved of the LORD, because God has from the beginning chosen you to salvation through sanctification [separation from the lies, by] the Spirit and belief of the truth:
14 Whereunto he called you by our gospel, to the obtaining of the glory of our LORD Jesus Christ.
1 Finally, brethren, pray for us, that the word of the LORD may have free course, and be glorified, even as it is with you [seen as the word of God]:
2 And that we may be delivered from unreasonable and wicked men: for all men have not faith.
3 But the LORD is faithful, who shall establish you, and keep you from evil.
4 And we have confidence in the LORD touching you, that you both do and will do the things which we command you.
5 And the LORD direct your hearts into the love of God, and into the patient waiting for Christ [to deliver us from these men as He now has].
3 If any man teach otherwise, and consent not to wholesome words, even the words of our LORD Jesus Christ, and to the doctrine which is according to godliness;
4 He is proud, knowing nothing, but doting about questions and strife of words, whereof comes envy, strife, railings, evil surmising,
5 Perverse disputing of men of corrupt minds, and destitute of the truth, supposing that gain is godliness: from such withdraw yourself.
6 But godliness with contentment is great gain.
7 For we brought nothing into this world, and it is certain we can carry nothing out.
8 And having food and raiment let us be therewith content.
9 But they that will be rich fall into temptation and a snare, and into many foolish and hurtful lusts, which drown men in destruction and perdition. [Do you hear me yet – TV preachers and all other thieves and robbers?]
10 For the love of money is the root of all evil: which while some coveted after, they have erred from the faith, and pierced themselves through with many sorrows.
11 But you, O man of God, flee these things; and follow after righteousness, godliness, faith, love, patience, meekness.
12 Fight the good fight of faith, lay hold on eternal life, whereunto you are also called, and have professed a good profession before many witnesses.
13 I give you charge in the sight of God, who quicken all things, and before Christ Jesus, who before Pontius Pilate witnessed a good confession;
14 That you keep this commandment without spot, unrebukable, until the appearing [epiphaneia] of our LORD Jesus Christ:
15 Which in his times he shall shew, who is the blessed and only Potentate, the King of kings, and LORD of lords;
16 Who only has immortality, dwelling in the light which no man can approach unto; whom no man has seen, nor can see: to whom be honor and power everlasting. Amen.
17 Charge them that are rich in this world, that they be not high-minded, nor trust in uncertain riches, but in the living God, who gives us richly all things to enjoy;
18 That they do good, that they be rich in good works, ready to distribute, willing to communicate;
19 Laying up in store for themselves a good foundation against the time to come, that they may lay hold on eternal life.
20 O Timothy, keep that which is committed to your trust, avoiding profane and vain babblings, and oppositions of science [antithesis gnosis – referring to verses 3 thru 5 above – those who are teaching what they think they know, when they know nothing and teach the opposite of truth] falsely so called:
21 Which some professing have erred concerning the faith. Grace be with you. Amen.
6 Wherefore I put you in remembrance that you stir up the gift of God, which is in you by the putting on of my hands.
7 For God has not given us the spirit of fear; but of power, and of love, and of a sound mind.
8 Be not you therefore ashamed of the testimony of our LORD, nor of me his prisoner: but be you partaker of the afflictions of the gospel according to the power of God;
9 Who has saved us, and called us with an holy calling, not according to our works, but according to his own purpose and grace, which was given us in Christ Jesus before the world began,
10 But is now made manifest [to all who have loved and kept His word] by the appearing [epiphaneia] of our Savior Jesus Christ, who has abolished death, and has brought life and immortality to light through the gospel:
11 Whereunto I am appointed a preacher, and an apostle, and a teacher of the Gentiles.
12 For the which cause I also suffer these things: nevertheless I am not ashamed: for I know whom I have believed, and am persuaded that he is able to keep that which I have committed unto him against that day.
13 Hold fast the form of sound words, which you have heard of me, in faith and love which is in Christ Jesus.
14 That good thing which was committed unto you keep by the Holy Ghost which dwells in us.
1 I charge you therefore before God, and the LORD Jesus Christ, who shall judge the quick [those who have been brought to life] and the dead at his appearing [epiphaneia] and his kingdom;
2 Preach the word; be instant in season, out of season; reprove, rebuke, exhort with all long suffering and doctrine.
3 For the time will come when they will not endure sound doctrine; but after their own lusts shall they heap to themselves teachers, having itching ears [who will preach creations which people want to hear, not what they need to hear];
4 And they shall turn away their ears from the truth, and shall be turned unto fables.
5 But watch you in all things, endure afflictions, do the work of an evangelist, make full proof of your ministry.
6 For I am now ready to be offered, and the time of my departure is at hand.
7 I have fought a good fight, I have finished my course, I have kept the faith:
8 Henceforth there is laid up for me a crown of righteousness, which the LORD, the righteous judge, shall give me at that day: and not to me only, but unto all them also that love his appearing [epiphaneia].
1 Blessed is he that considers the poor: the LORD will deliver him in time of trouble.
2 The LORD will preserve him, and keep him alive; and he shall be blessed upon the earth: and you will not deliver him unto the will of his enemies.
3 The LORD will strengthen him upon the bed of languishing: you will make all his bed in his sickness.
4 I said, LORD, be merciful unto me: heal my soul; for I have sinned against you.
5 Mine enemies speak evil of me, When shall he die, and his name perish?
6 And if he come to see me, he speaks vanity: his heart gathers iniquity to itself; when he goes abroad, he tells it.
7 All that hate me whisper together against me: against me do they devise my hurt.
8 An evil disease, say they, cleaves fast unto him: and now that he lies he shall rise up no more.
9 Yea, mine own familiar friend, in whom I trusted, which did eat of my bread, has lifted up his heel against me.
10 But you, O LORD, be merciful unto me, and raise me up, that I may requite them.
11 By this I know that you favor me, because mine enemy does not triumph over me.
12 And as for me, you uphold me in mine integrity, and set me before your face for ever.
13 Blessed be the LORD God of Israel from everlasting, and to everlasting. Amen, and Amen.