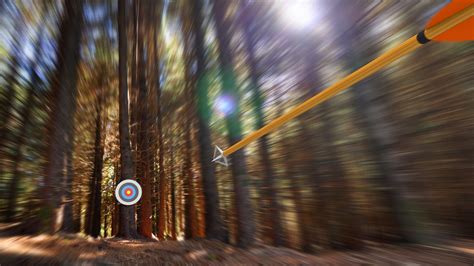 Now therefore, behold, the LORD has put a lying spirit in the mouth of all these your prophets, and the LORD has spoken evil concerning you.
The above is 1 Kings 22:23, and tells of when Ahab was warned not to go to battle but the false prophets, as part of the plan, were overtaken by a strong delusion and advised otherwise (see 2 Thessalonians 2:8 thru 12). They told him to go and he did, in disguise, and was struck and killed by a longshot arrow. The story goes on to describe the dogs coming and licking up His blood, as the LORD had said they would.
So, there is an election coming, which some say is a longshot. Those saying it are those who've trusted in lies as the weapon of war, who have put on their same deceptions, which have now turned into rage driven by delusion disguised in a mob. In this state of self-induced insanity, they reject and refuse the reality foretold by those who aren't liars for a living. They seemingly don't realize the way the winds are blowing (with the arrow's flight) and have been for years. Liars will lie, and those who put their trust in them no longer reach the end they expect, because their lies, their spells of manipulation, have been stripped of their (only) power to deceive.
In this context, Jeremiah 29:21 & 22 describes Ahab as the son of Kolaiah, meaning the voice of Jehovah. It says he is delivered into the hand of the king of Babylon, which we know means he is delivered into the hand of the confusion that now rules over all the world. As we know, Ahab is the originator of Baal worship in the place of God, in the sequence of degeneration replacing the idols called God with worshipping what was entirely void of even His name. Jeremiah says Ahab is born in response to the voice of the LORD, claiming he is His voice, to oppose the LORD by speaking lies in His name. It says the confusion of these false prophets is what destroys them as they believe and follow their own lies.
4 Thus says the LORD of hosts, the God of Israel, unto all that are carried away captives, whom I have caused to be carried away from Jerusalem unto Babylon;
5 Build you houses, and dwell in them; and plant gardens, and eat the fruit of them;
6 Take you wives, and beget sons and daughters; and take wives for your sons, and give your daughters to husbands, that they may bear sons and daughters; that you may be increased there, and not diminished.
7 And seek the peace of the city whither I have caused you to be carried away captives, and pray unto the LORD for it: for in the peace thereof shall you have peace.
8 For thus says the LORD of hosts, the God of Israel; Let not your prophets and your diviners, that be in the midst of you, deceive you, neither hearken to your dreams which you cause to be dreamed.
9 For they prophesy falsely unto you in my name: I have not sent them, says the LORD.
10 For thus says the LORD, That after seventy years be accomplished at Babylon I will visit you, and perform my good word toward you, in causing you to return to this place.
11 For I know the thoughts that I think toward you, says the LORD, thoughts of peace, and not of evil, to give you an expected end.
12 Then shall you call upon me, and you shall go and pray unto me, and I will hearken unto you.
13 And you shall seek me, and find me, when you shall search for me with all your heart.
14 And I will be found of you, says the LORD: and I will turn away your captivity, and I will gather you from all the nations, and from all the places whither I have driven you, says the LORD; and I will bring you again into the place whence I caused you to be carried away captive.
15 Because you have said, The LORD has raised us up prophets in Babylon;
16 Know that thus says the LORD of the king that sits upon the throne of David, and of all the people that dwells in this city, and of your brethren that are not gone forth with you into captivity;
17 Thus says the LORD of hosts; Behold, I will send upon them the sword, the famine, and the pestilence, and will make them like vile figs, that cannot be eaten, they are so evil.
18 And I will persecute them with the sword, with the famine, and with the pestilence, and will deliver them to be removed to all the kingdoms of the earth, to be a curse, and an astonishment, and an hissing, and a reproach, among all the nations whither I have driven them:
19 Because they have not hearkened to my words, says the LORD, which I sent unto them by my servants the prophets, rising up early and sending them; but you would not hear, says the LORD.
20 Hear you therefore the word of the LORD, all you of the captivity, whom I have sent from Jerusalem [the peace we were taught by God, and which became our foundation] to Babylon [into being ruled by confusion]:
21 Thus says the LORD of hosts, the God of Israel, of Ahab the son of Kolaiah, and of Zedekiah the son of Maaseiah, which prophesy a lie unto you in my name; Behold, I will deliver them into the hand of Nebuchadrezzar [the lies of the false prophets that have caused the desolation of God's people, their cities, and nation] king of Babylon; and he shall slay them before your eyes;
22 And of them shall be taken up a curse by all the captivity of Judah which are in Babylon, saying, The LORD make you like Zedekiah and like Ahab, whom the king of Babylon roasted in the fire;
23 Because they have committed villainy in Israel, and have committed adultery with their neighbors' wives [have been unfaithful and misleading – see 2 Timothy 3:6], and have spoken lying words in my name, which I have not commanded them; even I know, and am a witness, says the LORD.
1 This know also, that in the last days perilous times shall come.
2 For men shall be lovers of their own selves, covetous, boasters, proud, blasphemers, disobedient to parents, unthankful, unholy,
3 Without natural affection, trucebreakers, false accusers, incontinent, fierce, despisers of those that are good,
4 Traitors, heady, high-minded, lovers of pleasures more than lovers of God;
5 Having a form of godliness, but denying the power thereof: from such turn away.
6 For of this sort are they which creep into houses, and lead captive silly women laden with sins, led away with divers lusts,
7 Ever learning, and never able to come to the knowledge of the truth.
8 Now as Jannes [from the Hebrew word yanah, meaning oppress] and Jambres [Thayer's Greek Lexicon says his name means foamy healer – like the false preachers and their fake healing. It appears to be from a Hebrew word meaning right hand, as we've seen in Zechariah 3:1 telling of where Satan stands to resist the cleansing of the priesthood – the enemy within] withstood Moses [these are the priest who imitated Aaron's miracles to resist God's will], so do these [deceivers] also resist the truth: men of corrupt minds, reprobate [liars without any proof] concerning the faith.
9 But they shall proceed no further: for their folly shall be manifest unto all men, as theirs also was.
10 But you have fully known my doctrine, manner of life, purpose, faith, longsuffering, charity, patience,
11 Persecutions, afflictions, which came unto me at Antioch, at Iconium, at Lystra; what persecutions I endured: but out of them all the LORD delivered me.
12 Yea, and all that will live godly in Christ Jesus shall suffer persecution.
13 But evil men and seducers shall wax worse and worse, deceiving, and being deceived.
14 But continue you in the things which you have learned and have been assured of, knowing of whom you have learned them;
15 And that from a child you have known the holy scriptures, which are able to make you wise unto salvation through faith which is in Christ Jesus.
16 All scripture is given by inspiration of God, and is profitable for doctrine, for reproof, for correction, for instruction in righteousness:
17 That the man of God may be perfect, thoroughly furnished unto all good works.
When Paul tells Timothy these imposters will have a form of godliness, but denying the power thereof, he is speaking of the imitators of the Genuine. The power they deny is the same they are attempting to imitate by deception. The word there rendered "power" is dunamis, meaning the energy, as miraculous power. The word is first used in Matthew 6:13 in the last sentence of the LORD's prayer, which says the kingdom, power (dunamis), and glory are the Father's. Just before, we are told the Father doesn't use His power to lead us into temptation, but to deliver us from evil; both speaking of the glory of His presence that comes from a mind that has entered His kingdom and is under His rule. "And lead us not into temptation, but deliver us from evil: For yours is the kingdom, and the power, and the glory, for ever. Amen." It is the power that produces the glory of His presence.
The next time dunamis is used it is in telling of the imitators, who think they are performing the works of God, but haven't produced the glory that would verify and validate them as authentic. It comes in Matthew 7, which begins by telling of those who are unable to see, because there is a great beam in their eye, who because of this are judging God's people with inequity, and based on their own creations (false doctrines). God's kingdom is where truth, equity, and justice rule, without respect of person; and these men's corrupted judgment shows that they have not entered His kingdom. This is the entry then spoken of by the LORD as Matthew 7 continues. If they haven't entered God's kingdom, wherein dwells righteous (see 2 Peter 3:13), they have no power, and even deny it when He comes (see 2 Peter 2:1 & 2) in truth.
The chapter next speaks of these men telling of the mighty works (dunamis) they have done in the LORD's name, and He says He never knew them. This is the same idea seen in 2 Timothy 2, when Paul speaks of the glory that appears, which is the salvation that comes by seeing the LORD's glory in those preaching His gospel, which power belongs to the Father, as we see in the LORD's prayer. "For if we be dead with him, we shall also live with him: 12 If we suffer, we shall also reign with him: if we deny him, he also will deny us: 13 If we believe not, yet he abides faithful: he cannot deny himself."
1 You therefore, my son, be strong in the grace that is in Christ Jesus.
2 And the things that you have heard of me among many witnesses, the same commit you to faithful men, who shall be able to teach others also.
3 You therefore endure hardness, as a good soldier of Jesus Christ.
4 No man that wars entangles himself with the affairs of this life; that he may please him who has chosen him to be a soldier.
5 And if a man also strive for masteries, yet is he not crowned, except he strive lawfully.
6 The husbandman that labors must be first partaker of the fruits [the glory is first seen in the preacher].
7 Consider what I say; and the LORD give you understanding in all things.
8 Remember that Jesus Christ of the seed of David was raised from the dead according to my gospel:
9 Wherein I suffer trouble, as an evil doer, even unto bonds; but the word of God is not bound.
10 Therefore I endure all things for the elect's sakes, that they may also obtain the salvation which is in Christ Jesus with eternal glory.
11 It is a faithful saying: For if we be dead with him, we shall also live with him [if the old man is removed, baptized into the LORD's death by Christ preaching to us, the new man will live by Christ rising in us, and then we see Him as if face to face in a mirror]:
12 If we suffer, we shall also reign with him: if we deny him [in those preaching Him], he also will deny us:
13 If we believe not, yet he abides faithful: he cannot deny himself.
14 Of these things put them in remembrance, charging them before the LORD that they strive not about words to no profit [their own words that have no power], but to the subverting of the hearers.
15 Study to shew yourself approved unto God, a workman that needs not to be ashamed, rightly dividing the word of truth.
16 But shun profane and vain babblings: for they will increase unto more ungodliness.
17 And their word will eat as doth a canker: of whom is Hymenaeus and Philetus [names meaning those who are not allowing God's people to join with the LORD; while calling it an act of love – which are themselves imitations of the Genuine];
18 Who concerning the truth have erred, saying that the resurrection is past already; and overthrow the faith of some.
19 Nevertheless the foundation of God stands sure, having this seal, The LORD knows them that are his. And, let every one that names the name of Christ depart from iniquity [which is the point of Matthew 7].
20 But in a great house there are not only vessels of gold and of silver, but also of wood and of earth; and some to honor, and some to dishonor. [1 Corinthians 11: 19 For there must be also heresies among you, that they which are approved [of God] may be made manifest among you.]
21 If a man therefore purge himself from these, he shall be a vessel unto honor, sanctified, and meet for the master's use, and prepared unto every good work.
22 Flee also youthful lusts: but follow righteousness, faith, charity, peace, with them that call on the LORD out of a pure heart.
23 But foolish and unlearned questions avoid, knowing that they do gender strife [they are asked by those who are not seeking truth, but rather attempting to start an argument they wish to continue for ever].
24 And the servant of the LORD must not strive; but be gentle unto all men, apt to teach, patient,
25 In meekness instructing those that oppose themselves; if God peradventure will give them repentance to the acknowledging of the truth;
26 And that they may recover themselves out of the snare of the devil, who are taken captive by him at his will.
1 Judge not, that you be not judged [don't be as the ignorant and unlearned; claiming this statement stands alone, and thereby subject themselves to what it warns of. The context is clearly stated here after].
2 For with what judgment you judge, you shall be judged: and with what measure you mete, it shall be measured to you again.
3 And why behold you the mote that is in your brother's eye, but consider not the beam that is in your own eye?
4 Or how will you say to your brother, Let me pull out the mote out of your eye; and, behold, a beam is in your own eye?
5Thou hypocrite, first cast out the beam out of your own eye; and then shall you see clearly to cast out the mote out of your brother's eye [this sentence is the point].
6 Give not that which is holy unto the dogs, neither cast you your pearls before swine, lest they trample them under their feet, and turn again and rend you [see 2 Timothy 2:23 above – avoid the snare of the devil and his foolish questions].
7 Ask, and it shall be given you; seek, and you shall find; knock, and it shall be opened unto you [see James 4:3 below]:
8 For every one that asks receives; and he that seeks finds; and to him that knocks it shall be opened.
9 Or what man is there of you, whom if his son ask bread, will he give him a stone?
10 Or if he ask a fish, will he give him a serpent?
11 If you then, being evil, know how to give good gifts unto your children, how much more shall your Father which is in heaven give good things to them that ask him?
12 Therefore all things whatsoever you would that men should do to you, do you even so to them: for this is the law and the prophets.
13 Enter you in at the strait gate: for wide is the gate, and broad is the way, that leads to destruction, and many there be which go in thereat:
14 Because strait is the gate, and narrow is the way, which leads unto life, and few there be that find it.
15 Beware of false prophets, which come to you in sheep's clothing, but inwardly they are ravening wolves.
16 You shall know them by their fruits. Do men gather grapes of thorns, or figs of thistles?
17 Even so every good tree brings forth good fruit; but a corrupt tree brings forth evil fruit.
18 A good tree cannot bring forth evil fruit, neither can a corrupt tree bring forth good fruit.
19 Every tree that brings not forth good fruit is hewn down, and cast into the fire.
20 Wherefore by their fruits you shall know them.
21 Not every one that says unto me, LORD, LORD, shall enter into the kingdom of heaven; but he that doeth the will of my Father which is in heaven.
22 Many will say to me in that day, LORD, LORD, have we not prophesied in your name? and in your name have cast out devils? and in your name done many wonderful works [dunamis]?
23 And then will I profess unto them, I never knew you: depart from me, you that work iniquity.
24 Therefore whosoever hears these sayings of mine, and doeth them, I will liken him unto a wise man, which built his house upon a rock:
25 And the rain descended, and the floods came, and the winds blew, and beat upon that house; and it fell not: for it was founded upon a rock.
26 And every one that hears these sayings of mine, and doeth them not, shall be likened unto a foolish man, which built his house upon the sand:
27 And the rain descended, and the floods came, and the winds blew, and beat upon that house; and it fell: and great was the fall of it.
28 And it came to pass, when Jesus had ended these sayings, the people were astonished at his doctrine:
29 For he taught them as one having authority, and not as the scribes.
Dunamis is the word used in 1 Corinthians 15; first in verse 24 to tells of when the end comes, which is when the LORD has put down all of these earthly imitators. It is then used in verse 43 to describe the resurrection that comes by this power, as the LORD's quickening Spirit raises us to life: away from corruption and into immortality.
22 For as in Adam all die, even so in Christ shall all be made alive.
23 But every man in his own order: Christ the first-fruits; afterward they that are Christ's at his coming.
24 Then comes the end, when he shall have delivered up the kingdom to God, even the Father; when he shall have put down all rule and all authority and power [dunamis].
25 For he must reign, till he has put all enemies under his feet.
26 The last enemy that shall be destroyed is death.
27 For he has put all things under his feet. But when he says all things are put under him, it is manifest that he is excepted, which did put all things under him.
28 And when all things shall be subdued unto him, then shall the Son also himself be subject unto him that put all things under him, that God may be all in all.
29 Else what shall they do which are baptized for the dead [baptized into the LORD's death – see 2 Timothy 2:11], if the dead rise not at all? why are they then baptized for the dead [into His death]?
30 And why stand we in jeopardy every hour?
31 I protest by your rejoicing which I have in Christ Jesus our LORD, I die daily.
32 If after the manner of men I have fought with beasts at Ephesus, what advantages it me, if the dead rise not? let us eat and drink; for tomorrow we die.
33 Be not deceived: evil communications [evil teaching ] corrupt good manners [good patterns and habits].
34 Awake to righteousness, and sin not; for some have not the knowledge of God: I speak this to your shame.
35 But some man will say, How are the dead raised up? and with what body do they come?
36 You fool, that which you sow is not quickened, except it die:
37 And that which you sow you sow not that body that shall be, but bare grain, it may chance of wheat, or of some other grain:
38 But God gives it a body as it has pleased him, and to every seed his own body.
39 All flesh is not the same flesh: but there is one kind of flesh of men, another flesh of beasts, another of fishes, and another of birds.
40 There are also celestial bodies, and bodies terrestrial: but the glory of the celestial is one, and the glory of the terrestrial is another.
41 There is one glory of the sun, and another glory of the moon, and another glory of the stars: for one star differs from another star in glory.
42 So also is the resurrection of the dead. It is sown in corruption; it is raised in incorruption:
43 It is sown in dishonor; it is raised in glory: it is sown in weakness; it is raised in power [dunamis]:
44 It is sown a natural body; it is raised a spiritual body. There is a natural body, and there is a spiritual body.
45 And so it is written, The first man Adam was made a living soul; the last Adam was made a quickening spirit.
46 Howbeit that was not first which is spiritual, but that which is natural; and afterward that which is spiritual.
47 The first man is of the earth, earthy; the second man is the LORD from heaven.
48 As is the earthy, such are they also that are earthy: and as is the heavenly, such are they also that are heavenly.
49 And as we have borne the image of the earthy, we shall also bear the image of the heavenly.
50 Now this I say, brethren, that flesh and blood cannot inherit the kingdom of God; neither doth corruption inherit incorruption.
51 Behold, I shew you a mystery; We shall not all sleep, but we shall all be changed,
52 In a moment, in the twinkling of an eye, at the last trump: for the trumpet shall sound, and the dead shall be raised incorruptible, and we shall be changed.
53 For this corruptible must put on incorruption, and this mortal must put on immortality.
54 So when this corruptible shall have put on incorruption, and this mortal shall have put on immortality, then shall be brought to pass the saying that is written, Death is swallowed up in victory.
55 O death, where is your sting? O grave, where is your victory?
56 The sting of death is sin; and the strength [dunamis] of sin is the [letter of the] law.
57 But thanks be to God, which gives us the victory through our LORD Jesus Christ.
58 Therefore, my beloved brethren, be you steadfast, immovable, always abounding in the work of the LORD, forasmuch as you know that your labor is not in vain in the LORD.
1 Do we begin again to commend ourselves? or need we, as some others, epistles of commendation to you, or letters of commendation from you?
2 You are our epistle written in our hearts, known and read of all men:
3 Forasmuch as you are manifestly declared to be the epistle of Christ ministered by us, written not with ink, but with the Spirit of the living God; not in tables of stone, but in fleshy tables of the heart.
4 And such trust have we through Christ to God-ward:
5 Not that we are sufficient of ourselves to think any thing as of ourselves; but our sufficiency is of God;
6 Who also has made us able ministers of the new testament; not of the letter, but of the spirit: for the letter kills, but the spirit gives life.
7 But if the ministration of death, written and engraved in stones, was glorious, so that the children of Israel could not steadfastly behold the face of Moses for the glory of his countenance; which glory was to be done away:
8 How shall not the ministration of the spirit be rather glorious?
9 For if the ministration of condemnation be glory, much more doth the ministration of righteousness exceed in glory.
10 For even that which was made glorious had no glory in this respect, by reason of the glory that excels.
11 For if that which is done away was glorious, much more that which remains is glorious.
12 Seeing then that we have such hope, we use great plainness of speech:
13 And not as Moses, which put a veil over his face, that the children of Israel could not steadfastly look to the end of that which is abolished:
14 But their minds were blinded: for until this day remains the same vail untaken away in the reading of the old testament; which vail is done away in Christ.
15 But even unto this day, when Moses is read, the vail is upon their heart.
16 Nevertheless when it shall turn to the LORD [when He is seen as the one speaking in us], the vail shall be taken away.
17 Now the LORD is that Spirit: and where the Spirit of the LORD is, there is liberty.
18 But we all, with open face beholding as in a glass the glory of the LORD, are changed into the same image from glory to glory, even as by the Spirit of the LORD.
1 Therefore seeing we have this ministry, as we have received mercy, we faint not;
2 But have renounced the hidden things of dishonesty, not walking in craftiness, nor handling the word of God deceitfully; but by manifestation of the truth commending ourselves to every man's conscience in the sight of God.
3 But if our gospel be hid, it is hid to them that are lost:
4 In whom the god of this world has blinded the minds of them which believe not, lest the light of the glorious gospel of Christ, who is the image of God, should shine unto them.
5 For we preach not ourselves, but Christ Jesus the LORD; and ourselves your servants for Jesus' sake.
6 For God, who commanded the light to shine out of darkness, has shined in our hearts, to give the light of the knowledge of the glory of God in the face of Jesus Christ.
7 But we have this treasure in earthen vessels, that the excellency of the power [dunamis] may be of God, and not of us.
8 We are troubled on every side, yet not distressed; we are perplexed, but not in despair;
9 Persecuted, but not forsaken; cast down, but not destroyed;
10 Always bearing about in the body the dying of the LORD Jesus, that the life also of Jesus might be made manifest in our body.
11 For we which live are always delivered unto death for Jesus' sake, that the life also of Jesus might be made manifest in our mortal flesh.
12 So then death works in us, but life in you.
13 We having the same spirit of faith, according as it is written, I believed, and therefore have I spoken; we also believe, and therefore speak;
14 Knowing that he which raised up the LORD Jesus shall raise up us also by Jesus, and shall present us with you.
1 From whence come wars and fighting among you? come they not hence, even of your lusts that war in your members?
2 You lust, and have not: you kill, and desire to have, and cannot obtain: you fight and war, yet you have not, because you ask not.
3 You ask, and receive not, because you ask amiss, that you may consume it upon your lusts.
4 You adulterers and adulteresses, know you not that the friendship of the world is enmity with God? whosoever therefore will be a friend of the world is the enemy of God.
5 Do you think that the scripture say in vain, The spirit that dwells in us lusts to envy?
6 But he gives more grace. Wherefore he says, God resists the proud, but gives grace unto the humble.
7 Submit yourselves therefore to God. Resist the devil, and he will flee from you.
8 Draw nigh to God, and he will draw nigh to you. Cleanse your hands, you sinners; and purify your hearts, you double minded.
9 Be afflicted, and mourn, and weep: let your laughter be turned to mourning, and your joy to heaviness.
10 Humble yourselves in the sight of the LORD, and he shall lift you up.
11 Speak not evil one of another, brethren. He that speaks evil of his brother, and judges his brother, speaks evil of the law, and judges the law: but if you judge the law, you are not a doer of the law, but a judge.
12 There is one lawgiver, who is able to save and to destroy: who are you that judges another?
13 Go to now, you that say, To day or to morrow we will go into such a city, and continue there a year, and buy and sell, and get gain:
14 Whereas you know not what shall be on the morrow. For what is your life? It is even a vapor, that appears for a little time, and then vanishes away.
15 For that you ought to say, If the LORD will, we shall live, and do this, or that.
16 But now you rejoice in your boastings: all such rejoicing is evil.
17 Therefore to him that knows to do good, and doeth it not, to him it is sin.
1 Go to now, you rich men, weep and howl for your miseries that shall come upon you.
2 Your riches are corrupted, and your garments are moth-eaten.
3 Your gold and silver is cankered; and the rust of them shall be a witness against you, and shall eat your flesh as it were fire. You have heaped treasure together for the last days.
4 Behold, the hire of the laborers who have reaped down your fields, which is of you kept back by fraud, cries: and the cries of them which have reaped are entered into the ears of the LORD of Sabaoth [hosts – the armies of heaven].
5 You have lived in pleasure on the earth, and been wanton; you have nourished your hearts, as in a day of slaughter.
6 You have condemned and killed the just; and he doth not resist you [the corrupt judgment spoken of in the prior chapter].
7 Be patient therefore, brethren, unto the coming of the LORD. Behold, the husbandman waits for the precious fruit of the earth, and has long patience for it, until he receive the early and latter rain.
8 Be you also patient; establish your hearts: for the coming of the LORD draws near.
9 Grudge not one against another, brethren, lest you be condemned: behold, the judge stands before the door.
10 Take, my brethren, the prophets, who have spoken in the name of the LORD, for an example of suffering affliction, and of patience.
11 Behold, we count them happy which endure. You have heard of the patience of Job, and have seen the end of the LORD; that the LORD is very pitiful, and of tender mercy.
12 But above all things, my brethren, swear not, neither by heaven, neither by the earth, neither by any other oath: but let your yea be yea; and your nay, nay; lest you fall into condemnation.
13 Is any among you afflicted? let him pray. Is any merry? let him sing psalms.
14 Is any sick among you? let him call for the elders of the church; and let them pray over him, anointing him with oil in the name of the LORD:
15 And the prayer of faith shall save the sick, and the LORD shall raise him up; and if he has committed sins, they shall be forgiven him.
16 Confess your faults one to another, and pray one for another, that you may be healed. The effectual fervent prayer of a righteous man avails much.
17 Elijah was a man subject to like passions as we are, and he prayed earnestly that it might not rain: and it rained not on the earth by the space of three years and six months.
18 And he prayed again, and the heaven gave rain, and the earth brought forth her fruit.
19 Brethren, if any of you do err from the truth, and one convert him;
20 Let him know, that he which converts the sinner from the error of his way shall save a soul from death, and shall hide a multitude of sins.