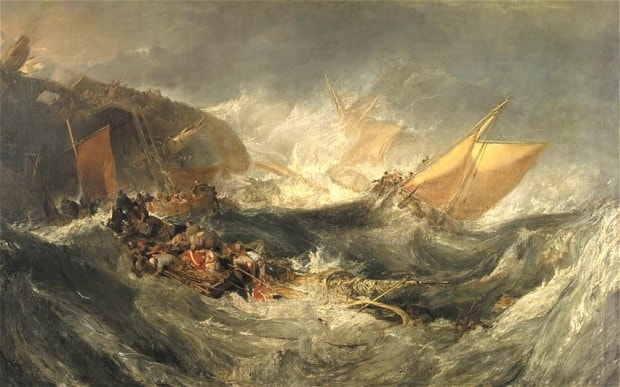 Trust in the LORD, and do good; so shall you dwell in the land, and truly you shall be fed.

Beginning again in Psalms 37, today's title from verse 3. We live in a time when even God's people fret and fear over things predicted by men who have no idea what is coming and instead spew their agenda driven opinions. They and others with the same motivation do so to manipulate people into self-fulfilling what they have foretold. They twist and pervert every event, and exclude all contradictory evidence, twisting all truth to fit the moldable and molten images they have created. These are master manipulators, the sorcerers and wizards of our day, casting spells: controlling the thoughts and minds of any who fall prey to their power.

Friends, always remember this rule: Liars will lie, and manipulators will manipulate. This axiom is manifestly true in our time in all the information coming from the famous and mighty, the teachers and preachers of their many man created doctrines of religion and politics. What they predict only comes upon you if you choose to participate. AGAIN, I SAY, come out from among them that you be not partakers in the plagues they are bringing upon themselves.

Psalms 37
1 Fret not yourself because of evildoers, neither be you envious against the workers of iniquity.
2 For they shall soon be cut down like the grass, and wither as the green herb.
3 Trust in the LORD, and do good; so shall you dwell in the land, and truly you shall be fed.
4 Delight yourself also in the LORD: and he shall give you the desires of your heart.
5 Commit your way unto the LORD; trust also in him; and he shall bring it to pass.
6 And he shall bring forth your righteousness as the light, and your judgment as the noonday.
7 Rest in the LORD, and wait patiently for him: fret not yourself because of him who prospers in his way, because of the man who brings wicked devices to pass.
8 Cease from anger, and forsake wrath: fret not yourself in any wise to do evil.
9 For evildoers shall be cut off: but those that wait upon the LORD, they shall inherit the earth.
10 For yet a little while, and the wicked shall not be: yea, you shall diligently consider his place, and it shall not be.
11 But the meek shall inherit the earth; and shall delight themselves in the abundance of peace.
12 The wicked plot against the just, and gnash upon him with his teeth [they chew up the just with their words].
13 The LORD shall laugh at him: for he sees that his day is coming.
14 The wicked have drawn out the sword, and have bent their bow, to cast down the poor and needy, and to slay such as be of upright conversation.
15 Their sword shall enter into their own heart, and their bows shall be broken.
16 A little that a righteous man has is better than the riches of many wicked.
17 For the arms of the wicked shall be broken: but the LORD upholds the righteous.
18 The LORD knows the days of the upright: and their inheritance shall be for ever.
19 They shall not be ashamed in the evil time: and in the days of famine they shall be satisfied.
20 But the wicked shall perish, and the enemies of the LORD shall be as the fat of lambs: they shall consume; into smoke shall they consume away.
21 The wicked borrow, and pay not again: but the righteous show mercy, and gives.
22 For such as be blessed of him shall inherit the earth; and they that be cursed of him shall be cut off.
23 The steps of a good man are ordered by the LORD: and he delights in his way.
24 Though he fall, he shall not be utterly cast down: for the LORD upholds him with his hand.
25 I have been young, and now am old; yet have I not seen the righteous forsaken, nor his seed begging bread.
26 He is ever merciful, and lends; and his seed is blessed.
27 Depart from evil, and do good; and dwell for evermore.
28 For the LORD loves judgment, and forsakes not his saints; they are preserved for ever: but the seed of the wicked shall be cut off.
29 The righteous shall inherit the land, and dwell therein for ever.
30 The mouth of the righteous speaks wisdom, and his tongue talks of judgment.
31 The law of his God is in his heart; none of his steps shall slide.
32 The wicked watches the righteous, and seeks to slay him.
33 The LORD will not leave him in his hand, nor condemn him when he is judged.
34 Wait on the LORD, and keep his way, and he shall exalt you to inherit the land: when the wicked are cut off, you shall see it.
35 I have seen the wicked in great power, and spreading himself like a green bay tree.
36 Yet he passed away, and, lo, he was not: yea, I sought him, but he could not be found.
37 Mark the perfect man, and behold the upright: for the end of that man is peace.
38 But the transgressors shall be destroyed together: the end of the wicked shall be cut off.
39 But the salvation of the righteous is of the LORD: he is their strength in the time of trouble.
40 And the LORD shall help them, and deliver them: he shall deliver them from the wicked, and save them, because they trust in him.

The point is to trust the LORD, not the predictions of these men. Stop buying their lies! Their product is toxic: foul spirits of confusion and manipulation from the corrupt in power and their effect in those whose minds and works they control.

Revelation 18
1 And after these things I saw another angel come down from heaven, having great power; and the earth was lightened with his glory.
2 And he cried mightily with a strong voice, saying, Babylon [confusion that rules over all the world] the great is fallen, is fallen, and is become the habitation of devils, and the hold of every foul spirit, and a cage of every unclean and hateful bird.
3 For all nations have drunk of the wine of the wrath of her fornication, and the kings of the earth have committed fornication with her, and the merchants [those who cause men to believe their value is in the material they possess and/or control] of the earth are waxed rich through the abundance of her delicacies. [The problem isn't the material – it is the means used to acquire it and that a man's value is thought to be in possessions and worldly power.]
4 And I heard another voice from heaven, saying, Come out of her, my people, that you be not partakers of her sins, and that you receive not of her plagues.
5 For her sins have reached unto heaven, and God has remembered her iniquities.
6 Reward her even as she rewarded you, and double unto her double according to her works: in the cup which she has filled fill to her double.
7 How much she has glorified herself, and lived deliciously, so much torment and sorrow give her: for she says in her heart, I sit a queen, and am no widow, and shall see no sorrow.
8 Therefore shall her plagues come in one day, death, and mourning, and famine; and she shall be utterly burned with fire: for strong is the LORD God who judges her.
9 And the kings of the earth, who have committed fornication and lived deliciously with her, shall bewail her, and lament for her, when they shall see the smoke of her burning,
10 Standing afar off for the fear of her torment, saying, Alas, alas that great city Babylon, that mighty city! for in one hour is your judgment come.
11 And the merchants of the earth shall weep and mourn over her; for no man buyeth their merchandise any more:
12 The merchandise of gold, and silver, and precious stones, and of pearls, and fine linen, and purple, and silk, and scarlet, and all thyine wood, and all manner vessels of ivory, and all manner vessels of most precious wood, and of brass, and iron, and marble,
13 And cinnamon, and odours, and ointments, and frankincense, and wine, and oil, and fine flour, and wheat, and beasts, and sheep, and horses, and chariots, and slaves, and souls of men.
14 And the fruits that your soul lusted after are departed from you, and all things which were dainty and goodly are departed from you, and you shall find them no more at all.
15 The merchants of these things, which were made rich by her, shall stand afar off for the fear of her torment, weeping and wailing,
16 And saying, Alas, alas that great city, that was clothed in fine linen, and purple, and scarlet, and decked with gold, and precious stones, and pearls!
17 For in one hour so great riches is come to nought. And every shipmaster, and all the company in ships, and sailors, and as many as trade by sea, stood afar off,
18 And cried when they saw the smoke of her burning, saying, What city is like unto this great city!
19 And they cast dust on their heads, and cried, weeping and wailing, saying, Alas, alas that great city, wherein were made rich all that had ships in the sea by reason of her costliness! for in one hour is she made desolate.
20 Rejoice over her, you heaven, and you holy apostles and prophets; for God has avenged you on her.
21 And a mighty angel took up a stone like a great millstone, and cast it into the sea, saying, Thus with violence shall that great city Babylon be thrown down, and shall be found no more at all.
22 And the voice of harpers, and musicians, and of pipers, and trumpeters, shall be heard no more at all in you; and no craftsman, of whatsoever craft he be, shall be found any more in you; and the sound of a millstone shall be heard no more at all in you;
23 And the light of a candle shall shine no more at all in you; and the voice of the bridegroom and of the bride shall be heard no more at all in you: for your merchants were the great men of the earth; for by your sorceries were all nations deceived.
24 And in her was found the blood of prophets, and of saints, and of all that were slain upon the earth.

When John, above in verse 6, says that the LORD God will reward these men double according to their works (after He has called His people out from among them) he is referring to Jeremiah 16:18, saying, "And first I will recompense their iniquity and their sin double; because they have defiled my land, they have filled mine inheritance with the carcasses of their detestable and abominable things."

Friends, thus says the LORD God: Jeremiah 16, …Behold, I will cause to cease out of this place in your eyes, and in your days, the voice of mirth, and the voice of gladness, the voice of the bridegroom, and the voice of the bride.
10 And it shall come to pass, when you shall shew this people all these words, and they shall say unto you, Wherefore has the LORD pronounced all this great evil against us? or what is our iniquity? or what is our sin that we have committed against the LORD our God?
11 Then shall you say unto them, Because your fathers have forsaken me, says the LORD, and have walked after other gods, and have served them, and have worshipped them, and have forsaken me, and have not kept my law;
12 And you have done worse than your fathers; for, behold, you walk every one after the imagination of his evil heart, that they may not hearken unto me:
13 Therefore will I cast you out of this land into a land that you know not, neither you nor your fathers; and there shall you serve other gods day and night; where I will not shew you favor.
14 Therefore, behold, the days come, says the LORD, that it shall no more be said, The LORD lives, that brought up the children of Israel out of the land of Egypt;
15 But, The LORD lives, that brought up the children of Israel from the land of the north, and from all the lands whither he had driven them: and I will bring them again into their land that I gave unto their fathers.
16 Behold, I will send for many fishers, says the LORD, and they shall fish them; and after will I send for many hunters, and they shall hunt them from every mountain, and from every hill, and out of the holes of the rocks.
17 For mine eyes are upon all their ways: they are not hid from my face, neither is their iniquity hid from mine eyes.
18 And first I will recompense their iniquity and their sin double; because they have defiled my land, they have filled mine inheritance with the carcasses of their detestable and abominable things.
19 O LORD, my strength, and my fortress, and my refuge in the day of affliction, the Gentiles shall come unto you from the ends of the earth, and shall say, Surely our fathers have inherited lies, vanity, and things wherein there is no profit.
20 Shall a man make gods unto himself, and they are no gods?
21 Therefore, behold, I will this once cause them to know, I will cause them to know mine hand and my might; and they shall know that my name is The LORD.

The Hebrew word rendered "refuge" in verse 19 above is manowc, an eight-times used word meaning a place of escape. This is the LORD God defining Himself in such a way that we will recognize Him when we see His presence, as He says in verse 21 above (therefore, behold).

1 Corinthians 10
1 Moreover, brethren, I would not that you should be ignorant, how that all our fathers were under the cloud, and all passed through the sea;
2 And were all baptized unto Moses in the cloud and in the sea;
3 And did all eat the same spiritual meat;
4 And did all drink the same spiritual drink: for they drank of that spiritual Rock that followed them: and that Rock was Christ.
5 But with many of them God was not well pleased: for they were overthrown in the wilderness.
6 Now these things were our examples, to the intent we should not lust after evil things, as they also lusted.
7 Neither be you idolaters, as were some of them; as it is written, The people sat down to eat and drink, and rose up to play.
8 Neither let us commit fornication, as some of them committed, and fell in one day three and twenty thousand.
9 Neither let us tempt Christ, as some of them also tempted, and were destroyed of serpents.
10 Neither murmur you, as some of them also murmured, and were destroyed of the destroyer.
11 Now all these things happened unto them for examples: and they are written for our admonition, upon whom the ends of the world are come.
12 Wherefore let him that thinks he stands take heed lest he fall.
13 There has no temptation taken you but such as is common to man: but God is faithful, who will not suffer you to be tempted above that you are able; but will with the temptation also make a way to escape, that you may be able to bear it.
14 Wherefore, my dearly beloved, flee from idolatry.
15 I speak as to wise men; judge you what I say.

The word "escape" in verse 13 above is from the two-times used Greek word ekbasis, meaning to walk away from, only appears one other time in the same context of the LORD telling of beholding His presence and coming out to Him. It is the word rendered "end" in Hebrews 13:7, telling of the end of this conversation and what we should see and realize.

Hebrews 13
5 Let your conversation be without covetousness; and be content with such things as you have: for he has said, I will never leave you, nor forsake you.
6 So that we may boldly say, The LORD is my helper, and I will not fear what man shall do unto me.
7 Remember them which have the rule over you, who have spoken unto you the word of God: whose faith follow, considering the end [ekbasis – the escape in] of their conversation.
8 Jesus Christ the same yesterday, and to day, and for ever.
9 Be not carried about with divers and strange doctrines. For it is a good thing that the heart be established with grace; not with meats, which have not profited them that have been occupied therein.
10 We have an altar, whereof they have no right to eat which serve the tabernacle.
11 For the bodies of those beasts, whose blood is brought into the sanctuary by the high priest for sin, are burned without the camp.
12 Wherefore Jesus also, that he might sanctify the people with his own blood, suffered without the gate.
13 Let us go forth therefore unto him without the camp, bearing his reproach.
14 For here have we no continuing city, but we seek one to come.
15 By him therefore let us offer the sacrifice of praise to God continually, that is, the fruit of our lips giving thanks to his name.
16 But to do good and to communicate forget not: for with such sacrifices God is well pleased.
17 Obey them that have the rule over you, and submit yourselves: for they watch for your souls, as they that must give account, that they may do it with joy, and not with grief: for that is unprofitable for you.
18 Pray for us: for we trust we have a good conscience, in all things willing to live honestly.
19 But I beseech you the rather to do this, that I may be restored to you the sooner.
20 Now the God of peace, that brought again from the dead our LORD Jesus, that great shepherd of the sheep, through the blood of the everlasting covenant,
21 Make you perfect in every good work to do his will, working in you that which is well-pleasing in his sight, through Jesus Christ; to whom be glory for ever and ever. Amen.
22 And I beseech you, brethren, suffer the word of exhortation: for I have written a letter unto you in few words.
23 Know you that our brother Timothy is set at liberty; with whom, if he come shortly, I will see you.
24 Salute all them that have the rule over you, and all the saints. They of Italy salute you.
25 Grace be with you all. Amen.

The Hebrew word manowc is translated "escape" in Job 11:20 telling of the wicked being blind and therefore unable to come out of death. The chapter is Zophar the Naamathite accusing Job, and in fact, indicting himself by his ignorance of how God's presence is manifested (found in His truth spoken through men). The names mean he departed early, away from what pleases God, which we know is the knowledge of Him. Job's accuser is ignorant of what is written above in Hebrews 13:5 thru 8.

Job 11
1 Then answered Zophar the Naamathite, and said [of Job],
2 Should not the multitude of words be answered? and should a man full of talk be justified?
3 Should your lies make men hold their peace? and when you mock, shall no man make you ashamed?
4 For you have said, My doctrine is pure, and I am clean in your eyes.
5 But oh that God would speak, and open his lips against you;
6 And that he would shew you the secrets of wisdom, that they are double to that which is! Know therefore that God exacts of you less than your iniquity deserve.
7 Can you by searching find out God? can you find out the Almighty unto perfection?
8 It is as high as heaven; what can you do? deeper than Sheol; what can you know?
9 The measure thereof is longer than the earth, and broader than the sea.
10 If he cut off, and shut up, or gather together, then who can hinder him?
11 For he knows vain men: he sees wickedness also; will he not then consider it?
12 For vain men would be wise, though man be born like a wild donkey's colt.
13 If you prepare your heart, and stretch out your hands toward him;
14 If iniquity be in your hand, put it far away, and let not wickedness dwell in your tabernacles.
15 For then shall you lift up your face without spot; yea, you shall be steadfast, and shall not fear:
16 Because you shall forget your misery, and remember it as waters that pass away:
17 And your age shall be clearer than the noonday: you shall shine forth, you shall be as the morning.
18 And you shall be secure, because there is hope; yea, you shall dig about you, and you shall take your rest in safety.
19 Also you shall lie down, and none shall make you afraid; yea, many shall make suit unto you.
20 But the eyes of the wicked shall fail, and they shall not escape [manowc], and their hope shall be as the giving up of the ghost.

These false accusers are the same Paul speaks of in 1 Thessalonians 5, who shall not escape the destruction that comes upon them as they sleep in the darkness they have created. There Paul speaks of another thing the wicked false accusers are ignorant of, that there is hope even for them, if they awaken to their ignorance and repent. Ephesians 5:14 Wherefore he says, Awake you that sleep, and arise from the dead, and Christ shall give you light.

Do you see Me yet? I Am in here, in these words and works.

1 Thessalonians 4
13 But I would not have you to be ignorant, brethren, concerning them which are asleep, that you sorrow not, even as others which have no hope.
14 For if we believe that Jesus died and rose again, even so them also which sleep in Jesus will God bring with him.
15 For this we say unto you by the word of the LORD, that we which are alive and remain unto the coming of the LORD shall not prevent them which are asleep.
16 For the LORD himself shall descend from heaven with a shout, with the voice of the archangel, and with the trump of God: and the dead in Christ shall rise first:
17 Then we which are alive and remain shall be caught up together with them in the clouds, to meet the LORD in the air: and so shall we ever be with the LORD.
18 Wherefore comfort one another with these words.

1 Thessalonians 5
1 But of the times and the seasons, brethren, you have no need that I write unto you.
2 For yourselves know perfectly that the day of the LORD so comes as a thief in the night.
3 For when they shall say, Peace and safety; then sudden destruction comes upon them, as travail upon a woman with child; and they shall not escape.
4 But you, brethren, are not in darkness, that that day should overtake you as a thief.
5 You are all the children of light, and the children of the day: we are not of the night, nor of darkness.
6 Therefore let us not sleep, as do others; but let us watch and be sober.
7 For they that sleep sleep in the night; and they that be drunken are drunken in the night.
8 But let us, who are of the day, be sober, putting on the breastplate of faith and love; and for an helmet, the hope of salvation.
9 For God has not appointed us to wrath, but to obtain salvation by our LORD Jesus Christ,
10 Who died for us, that, whether we wake or sleep, we should live together with him.
11 Wherefore comfort yourselves together, and edify one another, even as also you do.
12 And we beseech you, brethren, to know them which labor among you, and are over you in the LORD, and admonish you;
13 And to esteem them very highly in love for their work's sake. And be at peace among yourselves.
14 Now we exhort you, brethren, warn them that are unruly, comfort the feebleminded, support the weak, be patient toward all men.
15 See that none render evil for evil unto any man; but ever follow that which is good, both among yourselves, and to all men.

David speaks of the manowc, in 2 Samuel 22:3 where the escape is rendered as the "refuge" found in the Rock, who is Christ in him. He later, in his last words recorded in 2 Samuel 23, precisely describe the LORD speaking through Him, by His spirit in Him, which shows us David as Christ – one of the many God's people have missed, the same One in them all, Jesus (Jehovah's salvation manifested) the same yesterday, today, and forever. Amen!

2 Samuel 23
1 Now these be the last words of David. David the son of Jesse said, and the man who was raised up on high, the anointed of the God of Jacob, and the sweet psalmist of Israel, said,
2 The Spirit of the LORD spoke by me, and his word was in my tongue.
3 The God of Israel said, the Rock of Israel spoke to me, He that rules over men must be just, ruling in the fear of God.
4 And he shall be as the light of the morning, when the sun rises, even a morning without clouds; as the tender grass springing out of the earth by clear shining after rain.
5 Although my house be not so with God; yet he has made with me an everlasting covenant, ordered in all things, and sure: for this is all my salvation, and all my desire, although he makes it not to grow.
6 But the sons of Belial shall be all of them as thorns thrust away, because they cannot be taken with hands:
7 But the man that shall touch them must be fenced with iron and the staff of a spear; and they shall be utterly burned with fire in the same place.

2 Samuel 22
1 And David spoke unto the LORD the words of this song in the day that the LORD had delivered him out of the hand of all his enemies, and out of the hand of Saul:
2 And he said, The LORD is my rock, and my fortress, and my deliverer;
3 The God of my rock; in him will I trust: he is my shield, and the horn of my salvation, my high tower, and my refuge [manowc], my savior; you save me from violence.
4 I will call on the LORD, who is worthy to be praised: so shall I be saved from mine enemies.
5 When the waves of death compassed me, the floods of ungodly men made me afraid;
6 The sorrows of Sheol compassed me about; the snares of death prevented me;
7 In my distress I called upon the LORD, and cried to my God: and he did hear my voice out of his temple, and my cry did enter into his ears.
8 Then the earth shook and trembled; the foundations of heaven moved and shook, because he was wroth.
9 There went up a smoke out of his nostrils, and fire out of his mouth devoured: coals were kindled by it.
10 He bowed the heavens also, and came down; and darkness was under his feet.
11 And he rode upon a cherub, and did fly: and he was seen upon the wings of the wind.
12 And he made darkness pavilions round about him, dark waters, and thick clouds of the skies.
13 Through the brightness before him were coals of fire kindled.
14 The LORD thundered from heaven, and the most High uttered his voice.
15 And he sent out arrows, and scattered them; lightning, and discomfited them.
16 And the channels of the sea appeared, the foundations of the world were discovered, at the rebuking of the LORD, at the blast of the breath of his nostrils.
17 He sent from above, he took me; he drew me out of many waters;
18 He delivered me from my strong enemy, and from them that hated me: for they were too strong for me.
19 They prevented me in the day of my calamity: but the LORD was my stay.
20 He brought me forth also into a large place: he delivered me, because he delighted in me.
21 The LORD rewarded me according to my righteousness: according to the cleanness of my hands has he recompensed me.
22 For I have kept the ways of the LORD, and have not wickedly departed from my God.
23 For all his judgments were before me: and as for his statutes, I did not depart from them.
24 I was also upright before him, and have kept myself from mine iniquity.
25 Therefore the LORD has recompensed me according to my righteousness; according to my cleanness in his eye sight.
26 With the merciful you will show yourself merciful, and with the upright man you will show yourself upright.
27 With the pure you will show yourself pure; and with the froward you will show yourself unsavory.
28 And the afflicted people you will save: but your eyes are upon the haughty, that you may bring them down.
29 For you are my lamp, O LORD: and the LORD will lighten my darkness.
30 For by you I have run through a troop: by my God have I leaped over a wall.
31 As for God, his way is perfect; the word of the LORD is tried: he is a buckler to all them that trust in him.
32 For who is God, save the LORD? and who is a rock, save our God?
33 God is my strength and power: and he makes my way perfect. [Psalms 37:37 Mark the perfect man, and behold the upright: for the end of that man is peace.]
34 He makes my feet like hinds' feet: and set me upon my high places.
35 He teaches my hands to war; so that a bow of steel is broken by mine arms.
36 You have also given me the shield of your salvation: and your gentleness has made me great.
37 You have enlarged my steps under me; so that my feet did not slip.
38 I have pursued mine enemies, and destroyed them; and turned not again until I had consumed them.
39 And I have consumed them, and wounded them, that they could not arise: yea, they are fallen under my feet.
40 For you have girded me with strength to battle: them that rose up against me have you subdued under me.
41 You have also given me the necks of mine enemies, that I might destroy them that hate me.
42 They looked, but there was none to save; even unto the LORD, but he answered them not.
43 Then did I beat them as small as the dust of the earth, I did stamp them as the mire of the street, and did spread them abroad.
44 You also have delivered me from the strivings of my people, you have kept me to be head of the heathen: a people which I knew not shall serve me.
45 Strangers shall submit themselves unto me: as soon as they hear, they shall be obedient unto me.
46 Strangers shall fade away, and they shall be afraid out of their close places.
47 The LORD lives; and blessed be my rock; and exalted be the God of the rock of my salvation.
48 It is God that avenges me, and that brings down the people under me.
49 And that brings me forth from mine enemies: you also have lifted me up on high above them that rose up against me: you have delivered me from the violent man.
50 Therefore I will give thanks unto you, O LORD, among the heathen, and I will sing praises unto your name.
51 He is the tower of salvation for his king: and shows mercy to his anointed, unto David, and to his seed for evermore.