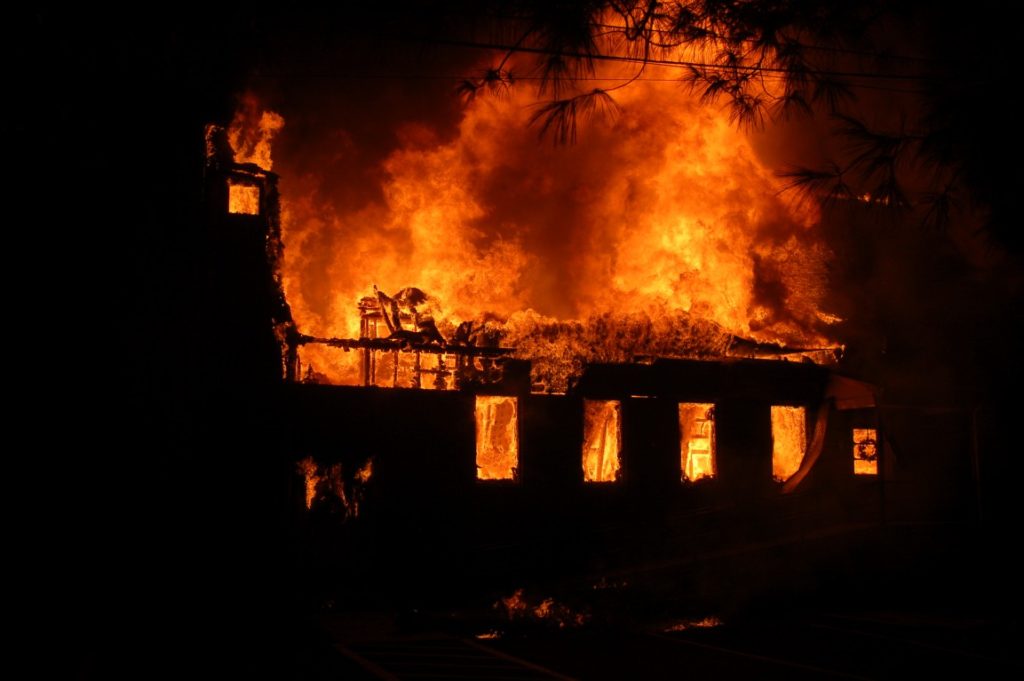 But we speak the wisdom of God in a mystery, even the hidden wisdom, which God ordained before the world unto our glory: Which none of the princes of this world knew: for had they known it, they would not have crucified the LORD of glory.

Friends, the famous men of the earth, preachers and teacher who have misled God's people into death, hear this preaching and instead of repenting act as if they have been with me from the beginning. They protectively hide their abominations, their corrupt ideas, the idols keeping them separated from God and from entering His kingdom.

Hebrews 6
1 Therefore leaving the principles of the doctrine of Christ, let us go on unto perfection; not laying again the foundation of repentance from dead works, and of faith toward God,
2 Of the doctrine of baptisms, and of laying on of hands, and of resurrection of the dead, and of eternal judgment.
3 And this will we do, if God permit.
4 For it is impossible for those who were once enlightened, and have tasted of the heavenly gift, and were made partakers of the Holy Ghost,
5 And have tasted the good word of God, and the powers of the world to come,
6 If they shall fall away, to renew them again unto repentance; seeing they crucify to themselves the Son of God afresh, and put him to an open shame.
7 For the earth which drinks in the rain that comes oft upon it, and brings forth herbs meet for them by whom it is dressed, receives blessing from God:
8 But that which bears thorns and briers is rejected, and is nigh unto cursing; whose end is to be burned.
9 But, beloved, we are persuaded better things of you, and things that accompany salvation, though we thus speak.
10 For God is not unrighteous to forget your work and labor of love, which you have shewed toward his name, in that you have ministered to the saints, and do minister.
11 And we desire that every one of you do shew the same diligence to the full assurance of hope unto the end:
12 That you be not slothful, but followers of them who through faith and patience inherit the promises.
13 For when God made promise to Abraham, because he could swear by no greater, he sware by himself,
14 Saying, Surely blessing I will bless you, and multiplying I will multiply you.
15 And so, after he had patiently endured, he obtained the promise.
16 For men truly swear by the greater: and an oath for confirmation is to them an end of all strife.
17 Wherein God, willing more abundantly to shew unto the heirs of promise the immutability of his counsel, confirmed it by an oath:
18 That by two immutable things, in which it was impossible for God to lie, we might have a strong consolation, who have fled for refuge to lay hold upon the hope set before us:
19 Which hope we have as an anchor of the soul, both sure and steadfast, and which enters into that within the veil;
20 Whither the forerunner is for us entered, even Jesus, made an high priest for ever after the order of Melchisedec.

Here is where the LORD started today, in 1 Corinthians 14:27 & 28, speaking against the ignorant teaching of tongues. Hear the word of God and repent. Then tell the people there is no rapture off the earth, and that those before you have made it up. These two false ideas are connected, the rapture being the false interpretation of language unknown. Tell the truth, the understanding of both were hidden as you "in time past you walked according to the course of this world, according to the prince of the power of the air, the spirit that now works in the children of disobedience: 3 Among whom also we all had our conversation in times past in the lusts of our flesh, fulfilling the desires of the flesh and of the mind; and were by nature the children of wrath, even as others." Tell the people the LORD has come and snatched you away from this ignorant understanding, into His air: truth. Tell them they should "know that the Son of God is come, and has given us an understanding, that we may know him that is true, and we are in him that is true, even in his Son Jesus Christ. This is the true God, and eternal life."

Friends, by this commandment of the LORD we will know those who are with Him and those against Him.

Matthew 12
25 And Jesus knew their thoughts, and said unto them, Every kingdom divided against itself is brought to desolation; and every city or house divided against itself shall not stand:
26 And if Satan cast out Satan, he is divided against himself; how shall then his kingdom stand?
27 And if I by Beelzebub cast out devils, by whom do your children cast them out? therefore they shall be your judges.
28 But if I cast out devils by the Spirit of God, then the kingdom of God is come unto you.
29 Or else how can one enter into a strong man's house, and spoil his goods, except he first bind the strong man? and then he will spoil his house.
30 He that is not with me is against me; and he that gathers not with me scatters abroad.
31 Wherefore I say unto you, All manner of sin and blasphemy shall be forgiven unto men: but the blasphemy against the Holy Ghost shall not be forgiven unto men.
32 And whosoever speaks a word against the Son of man, it shall be forgiven him: but whosoever speaks against the Holy Ghost, it shall not be forgiven him, neither in this world, neither in the world to come.
33 Either make the tree good, and his fruit good; or else make the tree corrupt, and his fruit corrupt: for the tree is known by his fruit.
34 O generation of vipers, how can you, being evil, speak good things? for out of the abundance of the heart the mouth speaks.
35 A good man out of the good treasure of the heart brings forth good things: and an evil man out of the evil treasure brings forth evil things.
36 But I say unto you, That every idle word that men shall speak, they shall give account thereof in the day of judgment.
37 For by your words you shall be justified, and by your words you shall be condemned.
38 Then certain of the scribes and of the Pharisees answered, saying, Master, we would see a sign from you.
39 But he answered and said unto them, An evil and adulterous generation seeketh after a sign; and there shall no sign be given to it, but the sign of the prophet Jonah:
40 For as Jonah was three days and three nights in the whale's belly; so shall the Son of man be three days and three nights in the heart of the earth.
41 The men of Nineveh shall rise in judgment with this generation, and shall condemn it: because they repented at the preaching of Jonah; and, behold, a greater than Jonah is here.
42 The queen of the south shall rise up in the judgment with this generation, and shall condemn it: for she came from the uttermost parts of the earth to hear the wisdom of Solomon; and, behold, a greater than Solomon is here.
43 When the unclean spirit is gone out of a man, he walks through dry places, seeking rest, and finds none.
44 Then he says, I will return into my house from whence I came out; and when he is come, he finds it empty, swept, and garnished.
45 Then goes he, and taketh with himself seven other spirits more wicked than himself, and they enter in and dwell there: and the last state of that man is worse than the first. Even so shall it be also unto this wicked generation.
46 While he yet talked to the people, behold, his mother and his brethren stood without, desiring to speak with him.
47 Then one said unto him, Behold, your mother and your brethren stand without, desiring to speak with you.
48 But he answered and said unto him that told him, Who is my mother? and who are my brethren?
49 And he stretched forth his hand toward his disciples, and said, Behold my mother and my brethren!
50 For whosoever shall do the will of my Father which is in heaven, the same is my brother, and sister, and mother.

1 John 2
18 Little children, it is the last time: and as you have heard that antichrist shall come, even now are there many antichrists; whereby we know that it is the last time.
19 They went out from us, but they were not of us; for if they had been of us, they would no doubt have continued with us: but they went out, that they might be made manifest that they were not all of us.
20 But you have an unction from the Holy One, and you know all things.
21 I have not written unto you because you know not the truth, but because you know it, and that no lie is of the truth.
22 Who is a liar but he that denies that Jesus is the Christ? He is antichrist, that denies the Father and the Son.
23 Whosoever denies the Son, the same has not the Father: he that acknowledges the Son has the Father also.
24 Let that therefore abide in you, which you have heard from the beginning. If that which you have heard from the beginning shall remain in you, you also shall continue in the Son, and in the Father.
25 And this is the promise that he has promised us, even eternal life.
26 These things have I written unto you concerning them that seduce you.
27 But the anointing which you have received of him abides in you, and you need not that any man teach you: but as the same anointing teaches you of all things, and is truth, and is no lie, and even as it has taught you, you shall abide in him.
28 And now, little children, abide in him; that, when he shall appear, we may have confidence, and not be ashamed before him at his coming.
29 If you know that he is righteous, you know that every one that does righteousness is born of him.

Here the commandment of the LORD:

1 Corinthians 14
27 If any man speaks in an unknown tongue [glossa], let it be by two, or at the most by three, and that by course; and let one interpret.
28 But if there be no interpreter, let him keep silence in the church; and let him speak to himself, and to God.

The Greek word rendered "unknown tongue" is glossa, a fifty times used word only fully understood by the context given us in its other uses. For the LORD's purposes, pertaining to this discussion, we must examine Romans 14:11 and the five times it appears in James.

Romans 14
9 For to this end Christ both died, and rose, and revived, that he might be LORD both of the dead and living.
10 But why do you judge your brother? or why do you set at naught your brother? for we shall all stand before the judgment seat of Christ.
11 For it is written, As I live, says the LORD, every knee shall bow to me, and every tongue [glossa] shall confess to God.
12 So then every one of us shall give account of himself to God.
13 Let us not therefore judge one another any more: but judge this rather, that no man put a stumbling-block or an occasion to fall in his brother's way.

My Judgment is – these ideas are a stumbling block put in the way, which should be removed by these men bridling their tongues and only speaking the truth of the LORD. By their lies they judge others and condemn them thinking they themselves are righteous. "2 For I bear them record that they have a zeal of God, but not according to knowledge. 3 For they being ignorant of God's righteousness, and going about to establish their own righteousness, have not submitted themselves unto the righteousness of God. 4 For Christ is the end of the law for righteousness to every one that believes." (Romans 10)

James 1
19 Wherefore, my beloved brethren, let every man be swift to hear, slow to speak, slow to wrath:
20 For the wrath of man works not the righteousness of God.
21 Wherefore lay apart all filthiness and superfluity of naughtiness, and receive with meekness the engrafted word, which is able to save your souls.
22 But be you doers of the word, and not hearers only, deceiving your own selves.
23 For if any be a hearer of the word, and not a doer, he is like unto a man beholding his natural face in a glass:
24 For he beholds himself, and goes his way, and straightway forgets what manner of man he was.
25 But whoso looks into the perfect law of liberty, and continues therein, he being not a forgetful hearer, but a doer of the work, this man shall be blessed in his deed.
26 If any man among you seem to be religious, and bridles not his tongue [glossa], but deceives his own heart, this man's religion is vain.

The tongues of these men are those spoken of by Peter in 1 Peter 3:10, where he says, if any man loves life, and desires to see good, he must refrain his tongue from speaking evil, and his lips from guile (words that lead astray).

1 Peter 3
8 Finally, be you all of one mind, having compassion one of another, love as brethren, be pitiful, be courteous:
9 Not rendering evil for evil, or railing for railing: but contrariwise blessing; knowing that you are thereunto called, that you should inherit a blessing.
10 For he that will love life, and see good days, let him refrain his tongue [glossa] from evil, and his lips that they speak no guile:
11 Let him eschew evil, and do good; let him seek peace, and ensue it.
12 For the eyes of the LORD are over the righteous, and his ears are open unto their prayers: but the face of the LORD is against them that do evil.
13 And who is he that will harm you, if you be followers of that which is good?
14 But and if you suffer for righteousness' sake, happy are you: and be not afraid of their terror, neither be troubled;
15 But sanctify the LORD God in your hearts: and be ready always to give an answer to every man that asketh you a reason of the hope that is in you with meekness and fear:
16 Having a good conscience; that, whereas they speak evil of you, as of evildoers, they may be ashamed that falsely accuse your good conversation in Christ.
17 For it is better, if the will of God be so, that you suffer for well doing, than for evil doing.
18 For Christ also has once suffered for sins, the just for the unjust, that he might bring us to God, being put to death in the flesh, but quickened by the Spirit:
19 By which also he went and preached unto the spirits in prison;
20 Which sometime were disobedient, when once the longsuffering of God waited in the days of Noah, while the ark was a preparing, wherein few, that is, eight souls were saved by water.
21 The like figure whereunto even baptism does also now save us (not the putting away of the filth of the flesh, but the answer of a good conscience toward God,) by the resurrection of Jesus Christ:
22 Who is gone into heaven, and is on the right hand of God; angels and authorities and powers being made subject unto him.

The disobedience described above is the same we see throughout God's word: the tongues that refuse to be bridled, which we know describes the poisonous ideas coming from the mouth, deceptions and manipulations meant to mislead and control.

Romans 3
10 As it is written, There is none righteous, no, not one:
11 There is none that understandeth, there is none that seeketh after God.
12 They are all gone out of the way, they are together become unprofitable; there is none that does good, no, not one.
13 Their throat is an open sepulcher; with their tongues [glossa] they have used deceit; the poison of asps is under their lips:
14 Whose mouth is full of cursing and bitterness:
15 Their feet are swift to shed blood:
16 Destruction and misery are in their ways:
17 And the way of peace have they not known:
18 There is no fear of God before their eyes.

Of these unbridled tongues James explicitly speaks, saying, they are what sets the fires of Gehenna, meaning the fires that burn up the trash. They are the same fires Peter speaks of in 2 Peter 3, that burn up the works of these men and melt away their corrupt ideas (stoicheion – elements).

James 3
My brethren, be not many masters [teachers], knowing that we shall receive the greater condemnation.
2 For in many things we offend all. If any man offend not in word, the same is a perfect man, and able also to bridle the whole body.
3 Behold, we put bits in the horses' mouths, that they may obey us; and we turn about their whole body.
4 Behold also the ships, which though they be so great, and are driven of fierce winds, yet are they turned about with a very small helm, whithersoever the governor lists [wills it].
5 Even so the tongue is a little member, and boasts great things. Behold, how great a matter a little fire kindles!
6 And the tongue is a fire, a world of iniquity: so is the tongue among our members, that it defiles the whole body, and sets on fire the course of nature; and it is set on fire of hell [Gehenna].
7 For every kind of beasts, and of birds, and of serpents, and of things in the sea, is tamed, and has been tamed of mankind:
8 But the tongue can no man tame; it is an unruly evil, full of deadly poison.
9 Therewith bless we God, even the Father; and therewith curse we men, which are made after the similitude of God.
10 Out of the same mouth proceeds blessing and cursing. My brethren, these things ought not so to be.
11 Does a fountain send forth at the same place sweet water and bitter?
12 Can the fig tree, my brethren, bear olive berries? either a vine, figs? so can no fountain both yield salt water and fresh.
13 Who is a wise man and endued with knowledge among you? let him shew out of a good conversation his works with meekness of wisdom.
14 But if you have bitter envying and strife in your hearts, glory not, and lie not against the truth.
15 This wisdom descends not from above, but is earthly, sensual, devilish.
16 For where envying and strife is, there is confusion and every evil work.
17 But the wisdom that is from above is first pure, then peaceable, gentle, and easy to be entreated, full of mercy and good fruits, without partiality, and without hypocrisy.
18 And the fruit of righteousness is sown in peace of them that make peace.

We know from previous studies, these are the fires Jude 23 says we should pull people from, by making them aware they should fear, because they are precariously close to perishing in them. We know the word used there describing "pulling" them "out" is the Greek word harpazo, the same word the false teachers have twisted into the rapture deception. We understand the deception cause men not see the LORD, in fact, cause them to deny Him at His appearing to pull them from these fires.

The commandment to repent (the sign of Jonah) is what Paul is speaking of in 1 Thessalonians 4:16 & 17, as he tells us of what we need to know, so we are not ignorant of those who sleep, or lose hope and think they are all lost. He is telling of this time, when the LORD has comes with His Righteous Judgment, to awaken them and gather us all together.

1 Thessalonians 4
1 Furthermore then we beseech you, brethren, and exhort you by the LORD Jesus, that as you have received of us how you ought to walk and to please God, so you would abound more and more.
2 For you know what commandments we gave you by the LORD Jesus.
3 For this is the will of God, even your sanctification [separation from the unholy – from corrupt ideas], that you should abstain from fornication [inteaction with idols]:
4 That every one of you should know how to possess his vessel in sanctification and honor;
5 Not in the lust of concupiscence, even as the Gentiles which know not God:
6 That no man go beyond and defraud his brother in any matter: because that the LORD is the avenger of all such, as we also have forewarned you and testified.
7 For God has not called us unto uncleanness, but unto holiness.
8 He therefore that despises, despises not man, but God, who has also given unto us his holy Spirit.
9 But as touching brotherly love you need not that I write unto you: for you yourselves are taught of God to love one another.
10 And indeed you do it toward all the brethren which are in all Macedonia [all who are in the shambles – the place where is dead meat]: but we beseech you, brethren, that you increase more and more;
11 And that you study to be quiet, and to do your own business, and to work with your own hands, as we commanded you;
12 That you may walk honestly toward them that are without, and that you may have lack of nothing.
13 But I would not have you to be ignorant, brethren, concerning them which are asleep, that you sorrow not, even as others which have no hope.
14 For if we believe that Jesus died and rose again, even so them also which sleep in Jesus will God bring with him.
15 For this we say unto you by the word of the LORD, that we which are alive and remain unto the coming of the LORD shall not prevent them which are asleep.
16 For the LORD himself shall descend from heaven with a shout, with the voice of the archangel, and with the trump of God: and the dead in Christ shall rise first:
17 Then we which are alive and remain shall be caught up [harpazo – seized or pulled] together with them in the clouds, to meet the LORD in the air: and so shall we ever be with the LORD.
18 Wherefore comfort one another with these words.

Jude
17 But, beloved, remember you the words which were spoken before of the apostles of our LORD Jesus Christ;
18 How that they told you there should be mockers in the last time, who should walk after their own ungodly lusts.
19 These be they who separate themselves, sensual, having not the Spirit.
20 But you, beloved, building up yourselves on your most holy faith, praying in the Holy Ghost,
21 Keep yourselves in the love of God, looking for the mercy of our LORD Jesus Christ unto eternal life.
22 And of some have compassion, making a difference:
23 And others save with fear, pulling them out [harpazo] of the fire; hating even the garment spotted by the flesh.
24 Now unto him that is able to keep you from falling, and to present you faultless before the presence of his glory with exceeding joy,
25 To the only wise God our Savior, be glory and majesty, dominion and power, both now and ever. Amen.

Friends, these mockers who even deny the LORD at His appearing in the flesh, are the same who often quote, saying "every knee shall bow" while they call Him LORD and reject His commandments (including, you shall not bear false witness, you shall not covet, and you shall not steal, as they then swear their lies are truth and make them gods above the true and only Living God).

Here is the original quote in Isaiah 45:23, with verse 24 which then tells what is confessed. The context is these same men as dead wood and dumb stone rising up thinking they will teach the way to life.

Isaiah 45
16 They shall be ashamed, and also confounded, all of them: they shall go to confusion together that are makers of idols.
17 But Israel shall be saved in the LORD with an everlasting salvation: you shall not be ashamed nor confounded world without end.
18 For thus saith the LORD that created the heavens; God himself that formed the earth and made it; he has established it, he created it not in vain, he formed it to be inhabited: I am the LORD; and there is none else.
19 I have not spoken in secret, in a dark place of the earth: I said not unto the seed of Jacob, Seek you me in vain: I the LORD speak righteousness, I declare things that are right.
20 Assemble yourselves and come; draw near together, you that are escaped of the nations: they have no knowledge that set up the wood of their graven image, and pray unto a god that cannot save.
21 Tell you, and bring them near; yea, let them take counsel together: who has declared this from ancient time? who has told it from that time? have not I the LORD? and there is no God else beside me; a just God and a Savior; there is none beside me.
22 Look unto me, and be you saved, all the ends of the earth: for I am God, and there is none else.
23 I have sworn by myself, the word is gone out of my mouth in righteousness, and shall not return, That unto me every knee shall bow, every tongue shall swear.
24 Surely, shall one say, "in the LORD have I righteousness and strength:" even to him shall men come; and all that are incensed against him shall be ashamed.
25 In the LORD shall all the seed of Israel be justified, and shall glory.

I am the son of man, the priest and king, in the order of Melchisedec, God has raised (Christ in me) to teach His people His ways of righteousness and peace, to lead them into life from the dead.

Psalms 91
1 He that dwells in the secret place of the most High shall abide under the shadow of the Almighty.
2 I will say of the LORD, He is my refuge and my fortress: my God; in him will I trust.
3 Surely he shall deliver you from the snare of the fowler, and from the noisome pestilence.
4 He shall cover you with his feathers, and under his wings shall you trust: his truth shall be your shield and buckler.
5 You shall not be afraid for the terror by night; nor for the arrow that flies by day;
6 Nor for the pestilence that walks in darkness; nor for the destruction that wastes at noonday.
7 A thousand shall fall at your side, and ten thousand at your right hand; but it shall not come nigh you.
8 Only with your eyes shall you behold and see the reward of the wicked.
9 Because you have made the LORD, which is my refuge, even the most High, your habitation;
10 There shall no evil befall you, neither shall any plague come nigh your dwelling.
11 For he shall give his angels charge over you, to keep you in all your ways.
12 They shall bear you up in their hands, lest you dash your foot against a stone.
13 You shall tread upon the lion and adder: the young lion and the dragon shall you trample under feet.
14 Because he has set his love upon me, therefore will I deliver him: I will set him on high, because he has known my name.
15 He shall call upon me, and I will answer him: I will be with him in trouble; I will deliver him, and honor him.
16 With long life will I satisfy him, and shew him my salvation.