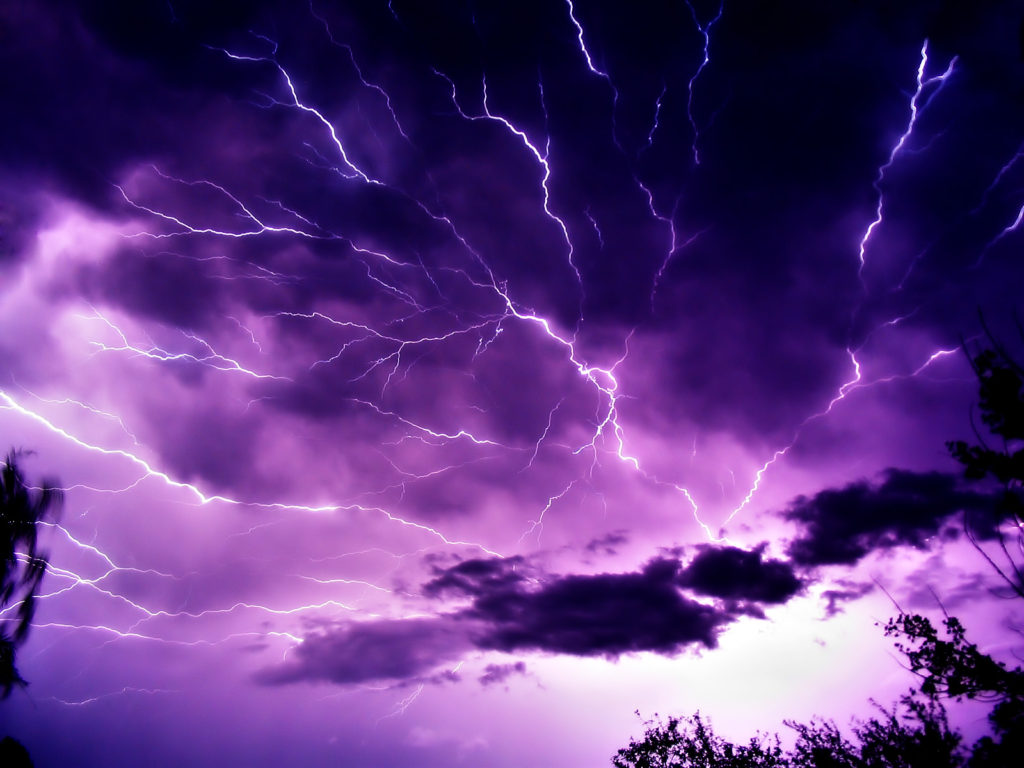 His watchmen are blind: they are all ignorant, they are all dumb dogs, they cannot bark [not warning as they should]; sleeping, lying down, loving to slumber. Yea, they are greedy dogs which can never have enough, and they are shepherds that cannot understand: they all look to their own way, every one for his gain, from his quarter.

The above are the words the LORD begins with this day. In the chapter, Isaiah 56, He is speaking to all those who have called themselves by His name, who have been led into blindness by those he specifically speaks of in verses 10 & 11 above. These watchmen, those who should have seen what was coming, and should now see what has come, are described in verse 12 by their attitudes, saying, "Come you," say they, "I will fetch wine, and we will fill ourselves with strong drink; and to morrow shall be as this day, and much more abundant." (The seduction of the false church and the false prophets and false teachers who lead them.)

As discussed in several prior posts, when Isaiah 56 begins speaking of the eunuchs, it is describing the elect remnant of Revelation 14:4. There they are described as virgins who haven't been defiled by women, meaning they haven't been seduced by those leading those calling themselves God's People.

We understand this fully corrupt people are those unaware (blind because of their watchmen), upon whom has come the kingdom of God. These leaders and those who've followed them astray (into total apostasy), the woman the LORD speaks of, saying, "The kingdom of heaven is like unto leaven [corruption], which a woman [God's unfaithful people] took, and hid in three measures of meal [the whole house of His people – all those called by His name], till the whole was leavened [corrupted]." (Matthew 13:33)

In Isaiah 56 the LORD speaks of the undefiled elect, those who alone are following Him and who have taken hold of His Righteous Judgment, saying, "Even unto them will I give in mine house and within my walls a place and a name better than of sons and of daughters: I will give them an everlasting name, that shall not be cut off."

We know the corrupted house are those the LORD speaks to when He quotes Isaiah 56:7 saying, "Mine house shall be called a house of prayer for all people," but they have turned it into a den of thieves and robber.

These are the patterns overlaid upon our time, as a circuit (wheel) of time, now seen after a time (times), and allowing us to rightly divide (half) the time we are in the midst of: as a wheel within a wheel, seen as a wheel within our wheel. The watchmen who have led God's people into total apostasy will continue to seduce and deceive by saying everything is fine (as long as you are following them, and giving them control over your minds and money). "For when they shall say, Peace and safety; then sudden destruction comes upon them, as travail upon a woman with child; and they shall not escape." (1 Thessalonians 5:3)

The second half of the LORD's quote, telling of the den of thieves these men have turned His whole house into, is His referring us to what is written in Jeremiah 7:11 and the context surrounding it.

Jeremiah 7
8 Behold, you trust in lying words, that cannot profit.
9 Will you steal, murder, and commit adultery, and swear falsely, and burn incense unto Baal, and walk after other gods whom you know not;
10 And come and stand before me in this house, which is called by my name, and say, We are delivered to do all these abominations?
11 Is this house, which is called by my name, become a den of robbers in your eyes? Behold, even I have seen it, says the LORD.
12 But go you now unto my place which was in Shiloh [the place of peace where the said peace, peace], where I set my name at the first, and see what I did to it for the wickedness of my people Israel.
13 And now, because you have done all these works, says the LORD, and I spoke unto you, rising up early and speaking, but you heard not; and I called you, but you answered not;
14 Therefore will I do unto this house, which is called by my name, wherein you trust, and unto the place which I gave to you and to your fathers, as I have done to Shiloh.
15 And I will cast you out of my sight, as I have cast out all your brethren, even the whole seed of Ephraim.
16 Therefore pray not you for this people, neither lift up cry nor prayer for them, neither make intercession to me: for I will not hear you.
17 See you not what they do in the cities of Judah and in the streets of Jerusalem?
18 The children gather wood, and the fathers kindle the fire, and the women knead their dough [see Matthew 13:33 above], to make cakes to the queen of heaven, and to pour out drink offerings unto other gods, that they may provoke me to anger.
19 Do they provoke me to anger? says the LORD: do they not provoke themselves to the confusion of their own faces?

In Isaiah 56 the LORD speaks of these men: first their priest, then their leaders, and now all the people, as those who have rejected His Sabbaths, and have not kept them from becoming polluted. This is what the LORD is speaking of in John 14:23 when he describes, to who, and how, He will manifest Himself to us and not to the world. "If a man love me, he will keep [tereo – guard, keep eyes on, to protect and preserve] my words: and my Father will love him, and we will come unto him, and make our abode with him." We know the Sabbaths speak of when He interrupts us, as planned, to intervene and keep us on course, by meeting with us in the holy place and speaking His word. This is how, and where, the total pollution of the waters (word) has occurred.

Isaiah 56 describes the day of the LORD's Righteous Judgment upon the earth, when He correct the errors. They are the time, the days, He has spoken of in detail just prior in chapter 55.

Isaiah 55
1 Ho, every one that thirsteth, come you to the waters [these waters], and he that has no money; come you, buy, and eat; yea, come, buy wine and milk without money and without price.
2 Wherefore do you spend money for that which is not bread? and your labor for that which satisfies not? hearken diligently unto me, and eat you that which is good, and let your soul delight itself in fatness.
3 Incline your ear, and come unto me: hear, and your soul shall live; and I will make an everlasting covenant with you, even the sure mercies of David.
4 Behold, I have given him for a witness to the people, a leader and commander to the people.
5 Behold, you shall call a nation that you knows not, and nations that knew not you shall run unto you because of the LORD your God, and for the Holy One of Israel; for he has glorified you.
6 Seek you the LORD while he may be found, call you upon him while he is near:
7 Let the wicked forsake his way, and the unrighteous man his thoughts: and let him return unto the LORD, and he will have mercy upon him; and to our God, for he will abundantly pardon.
8 For my thoughts are not your thoughts, neither are your ways my ways, says the LORD.
9 For as the heavens are higher than the earth, so are my ways higher than your ways, and my thoughts than your thoughts.
10 For as the rain comes down, and the snow from heaven, and returns not thither, but waters the earth, and makes it bring forth and bud, that it may give seed to the sower, and bread to the eater:
11 So shall my word be that goes forth out of my mouth: it shall not return unto me void, but it shall accomplish that which I please, and it shall prosper in the thing whereto I sent it.
12 For you shall go out with joy, and be led forth with peace: the mountains and the hills shall break forth before you into singing, and all the trees of the field shall clap their hands.
13 Instead of the thorn shall come up the fir tree, and instead of the brier shall come up the myrtle tree: and it shall be to the LORD for a name, for an everlasting sign that shall not be cut off.

Isaiah 56
1 Thus saith the LORD, Keep you judgment, and do justice: for my salvation is near to come, and my righteousness to be revealed.
2 Blessed is the man that does this, and the son of man that lays hold on it; that keeps the Sabbath from polluting it, and keeps his hand from doing any evil.
3 Neither let the son of the stranger, that has joined himself to the LORD, speak, saying, The LORD has utterly separated me from his people: neither let the eunuch say, Behold, I am a dry tree.
4 For thus says the LORD unto the eunuchs that keep my Sabbaths, and choose the things that please me, and take hold of my covenant;
5 Even unto them will I give in mine house and within my walls a place and a name better than of sons and of daughters: I will give them an everlasting name, that shall not be cut off.
6 Also the sons of the stranger, that join themselves to the LORD, to serve him, and to love the name of the LORD, to be his servants, every one that keeps the Sabbath from polluting it, and taketh hold of my covenant;
7 Even them will I bring to my holy mountain, and make them joyful in my house of prayer: their burnt offerings and their sacrifices shall be accepted upon mine altar; for mine house shall be called an house of prayer for all people.
8 The LORD God, which gathers the outcasts of Israel says, Yet will I gather others to him, beside those that are gathered unto him.
9 All you beasts of the field, come to devour, yea, all you beasts in the forest.
10 His watchmen are blind: they are all ignorant, they are all dumb dogs, they cannot bark; sleeping, lying down, loving to slumber.
11 Yea, they are greedy dogs which can never have enough, and they are shepherds that cannot understand: they all look to their own way, every one for his gain, from his quarter.
12 Come you, say they, I will fetch wine, and we will fill ourselves with strong drink; and to morrow shall be as this day, and much more abundant.

Friends, the LORD hasn't come to go to church and bow to the images of corruption these men have set in His place. He has come with us, in us, His ten thousands who follow only Him, and together we have been sent to lead God's people out of this great tribulation they and their watchmen are unable to see.

Jude
3 Beloved, when I gave all diligence to write unto you of the common salvation, it was needful for me to write unto you, and exhort you that you should earnestly contend for the faith which was once delivered unto the saints.
4 For there are certain men crept in unawares, who were before of old ordained to this condemnation, ungodly men, turning the grace of our God into lasciviousness, and denying the only LORD God, and our LORD Jesus Christ.
5 I will therefore put you in remembrance, though you once knew this, how that the LORD, having saved the people out of the land of Egypt, afterward destroyed them that believed not.
6 And the angels which kept not their first estate, but left their own habitation, he has reserved in everlasting chains under darkness unto the judgment of the great day.
7 Even as Sodom and Gomorrah, and the cities about them in like manner, giving themselves over to fornication, and going after strange flesh, are set forth for an example, suffering the vengeance of eternal fire.
8 Likewise also these filthy dreamers defile the flesh, despise dominion, and speak evil of dignities.
9 Yet Michael the archangel, when contending with the devil he disputed about the body of Moses, durst not bring against him a railing accusation, but said, The LORD rebuke you.
10 But these speak evil of those things which they know not: but what they know naturally, as brute beasts, in those things they corrupt themselves.
11 Woe unto them! for they have gone in the way of Cain, and ran greedily after the error of Balaam for reward, and perished in the gainsaying of Core.
12 These are spots in your feasts of charity, when they feast with you, feeding themselves without fear: clouds they are without water, carried about of winds; trees whose fruit withers, without fruit, twice dead, plucked up by the roots;
13 Raging waves of the sea, foaming out their own shame; wandering stars, to whom is reserved the blackness of darkness for ever.
14 And Enoch also, the seventh from Adam, prophesied of these, saying, Behold, the LORD comes with ten thousands of his saints,
15 To execute judgment upon all, and to convince all that are ungodly among them of all their ungodly deeds which they have ungodly committed, and of all their hard speeches which ungodly sinners have spoken against him.
16 These are murmurers, complainers, walking after their own lusts; and their mouth speaks great swelling words, having men's persons in admiration because of advantage.
17 But, beloved, remember you the words which were spoken before of the apostles of our LORD Jesus Christ;
18 How that they told you there should be mockers in the last time, who should walk after their own ungodly lusts.
19 These be they who separate themselves, sensual, having not the Spirit.
20 But you, beloved, building up yourselves on your most holy faith, praying in the Holy Ghost,
21 Keep yourselves in the love of God, looking for the mercy of our LORD Jesus Christ unto eternal life.
22 And of some have compassion, making a difference:
23 And others save with fear [making the aware they are precariously close to missing what they have waited for], pulling them out of [harpazo – "caught up"] the fire; hating even the garment spotted [defiled] by the flesh.
24 Now unto him that is able to keep you from falling, and to present you faultless before the presence of his glory with exceeding joy,
25 To the only wise God our Savior, be glory and majesty, dominion and power, both now and ever. Amen.

Revelation 14
1 And I looked, and, lo, a Lamb stood on the mount Sion, and with him an hundred forty and four thousand, having his Father's name written in their foreheads.
2 And I heard a voice from heaven, as the voice of many waters, and as the voice of a great thunder: and I heard the voice of harpers harping with their harps:
3 And they sung as it were a new song before the throne, and before the four beasts, and the elders: and no man could learn that song but the hundred and forty and four thousand, which were redeemed from the earth.
4 These are they which were not defiled with women; for they are virgins. These are they which follow the Lamb whithersoever he goes. These were redeemed from among men, being the first-fruits unto God and to the Lamb.
5 And in their mouth was found no guile: for they are without fault before the throne of God.
6 And I saw another angel fly in the midst of heaven, having the everlasting gospel to preach unto them that dwell on the earth, and to every nation, and kindred, and tongue, and people,
7 Saying with a loud voice, Fear God, and give glory to him; for the hour of his judgment is come: and worship him that made heaven, and earth, and the sea, and the fountains of waters.
8 And there followed another angel, saying, Babylon is fallen, is fallen, that great city, because she made all nations drink of the wine of the wrath of her fornication.
9 And the third angel followed them, saying with a loud voice, If any man worship the beast and his image, and receive his mark in his forehead, or in his hand,
10 The same shall drink of the wine of the wrath of God, which is poured out without mixture into the cup of his indignation; and he shall be tormented with fire and brimstone in the presence of the holy angels, and in the presence of the Lamb:
11 And the smoke of their torment ascends up for ever and ever: and they have no rest day nor night, who worship the beast and his image [the ideas they force all God's people to bow to], and whosoever receives the mark [their mark is confusion] of his name [his name is Babylon – his name is confusion].
12 Here is the patience of the saints: here are they that keep [tereo] the commandments of God, and the faith of Jesus.
13 And I heard a voice from heaven saying unto me, Write, Blessed are the dead which die in the LORD from henceforth: Yea, says the Spirit, that they may rest from their labors; and their works do follow them. [This verse is directing us to Isaiah 57:1, and the further context of what is written in the chapter.]
14 And I looked, and behold a white cloud, and upon the cloud one sat like unto the Son of man, having on his head a golden crown, and in his hand a sharp sickle.
15 And another angel came out of the temple, crying with a loud voice to him that sat on the cloud, Thrust in your sickle, and reap: for the time is come for you to reap; for the harvest of the earth is ripe.
16 And he that sat on the cloud thrust in his sickle on the earth; and the earth was reaped.
17 And another angel came out of the temple which is in heaven, he also having a sharp sickle.
18 And another angel came out from the altar, which had power over fire; and cried with a loud cry to him that had the sharp sickle, saying, Thrust in your sharp sickle, and gather the clusters of the vine of the earth; for her grapes are fully ripe.
19 And the angel thrust in his sickle into the earth, and gathered the vine of the earth, and cast it into the great winepress of the wrath of God.
20 And the winepress was trodden without the city, and blood came out of the winepress, even unto the horse bridles, by the space of a thousand and six hundred furlongs.

Isaiah 57
1 The righteous perish, and no man lays it to heart: and merciful men are taken away, none considering that the righteous is taken away from the evil to come.
2 He shall enter into peace: they shall rest in their beds, each one walking in his uprightness.
3 But draw near hither, you sons of the sorceress, the seed of the adulterer and the whore.
4 Against whom do you sport yourselves? against whom make you a wide mouth, and draw out the tongue? are you not children of transgression, a seed of falsehood.
5 Enflaming yourselves with idols under every green tree, slaying the children in the valleys under the clefts of the rocks?
6 Among the smooth stones of the stream is your portion; they, they are your lot: even to them have you poured a drink offering, you have offered a meat offering. Should I receive comfort in these?
7 Upon a lofty and high mountain have you set your bed: even thither went you up to offer sacrifice.
8 Behind the doors also and the posts have you set up your remembrance: for you have discovered yourself to another than me, and are gone up; you have enlarged your bed, and made you a covenant with them; you loved their bed where you saw it.
9 And you went to the king with ointment, and did increase your perfumes, and did send your messengers far off, and did debase yourself even unto Sheol.
10 You are wearied in the greatness of your way; yet said you not, There is no hope: you have found the life of your hand; therefore you were not grieved.
11 And of whom have you been afraid or feared, that you have lied, and have not remembered me, nor laid it to your heart? have not I held my peace even of old, and you fear me not?
12 I will declare your righteousness, and your works; for they shall not profit you.
13 When you cry, let your companies deliver you; but the wind shall carry them all away; vanity shall take them: but he that puts his trust in me shall possess the land, and shall inherit my holy mountain;
14 And shall say, Cast you up, cast you up, prepare the way, take up the stumbling-block out of the way of my people.
15 For thus says the high and lofty One that inhabits eternity, whose name is Holy; I dwell in the high and holy place, with him also that is of a contrite and humble spirit, to revive the spirit of the humble, and to revive the heart of the contrite ones.
16 For I will not contend for ever, neither will I be always wroth: for the spirit should fail before me, and the souls which I have made.
17 For the iniquity of his covetousness was I wroth, and smote him: I hid me, and was wroth, and he went on frowardly [perverting and twisting truth] in the way of his heart [in his reasoning mind].
18 I have seen his ways, and will heal him: I will lead him also, and restore comforts unto him and to his mourners.
19 I create the fruit of the lips; Peace, peace to him that is far off, and to him that is near, says the LORD; and I will heal him.
20 But the wicked are like the troubled sea, when it cannot rest, whose waters cast up mire and dirt.
21 There is no peace, said my God, to the wicked.

Friends, we have previously looked at the meaning, in context, of the word 'abad, rendered "perish" in Isaiah 57:1. We understand it is speaking of those who have sleepwalked, wandered, away from the corrupted churches, or who've become the dead in them. These are all except the elect: they are the great multitude who come out of great tribulation, those the LORD speaks of in verse 15 above saying He will revive them.

Galatians 3
…no man is justified by the law in the sight of God, it is evident: for, The just shall live by faith.
12 And the law is not of faith: but, The man that does them shall live in them.
13 Christ has redeemed us from the curse of the law, being made a curse for us: for it is written, Cursed is every one that hangeth on a tree:
14 That the blessing of Abraham might come on the Gentiles through Jesus Christ; that we might receive the promise of the Spirit through faith.
15 Brethren, I speak after the manner of men; Though it be but a man's covenant, yet if it be confirmed, no man disannulleth, or addeth thereto.
16 Now to Abraham and his seed were the promises made. He saith not, And to seeds, as of many; but as of one, And to your seed, which is Christ.
17 And this I say, that the covenant, that was confirmed before of God in Christ, the law, which was four hundred and thirty years after, cannot disannul, that it should make the promise of none effect.
18 For if the inheritance be of the law, it is no more of promise: but God gave it to Abraham by promise.
19 Wherefore then serveth the law? It was added because of transgressions, till the seed should come to whom the promise was made; and it was ordained by angels in the hand of a mediator.
20 Now a mediator is not a mediator of one, but God is one.
21 Is the law then against the promises of God? God forbid: for if there had been a law given which could have given life, truly righteousness should have been by the law.
22 But the scripture has concluded all under sin, that the promise by faith of Jesus Christ might be given to them that believe.
23 But before faith came, we were kept under the law, shut up unto the faith which should afterwards be revealed.
24 Wherefore the law was our schoolmaster to bring us unto Christ, that we might be justified by faith.
25 But after that faith is come, we are no longer under a schoolmaster.
26 For you are all the children of God by faith in Christ Jesus.
27 For as many of you as have been baptized into Christ have put on Christ.
28 There is neither Jew nor Greek, there is neither bond nor free, there is neither male nor female: for you are all one in Christ Jesus.
29 And if you be Christ's, then are you Abraham's seed, and heirs according to the promise.

The baptism into Christ is what Paul, elsewhere in 1 Corinthians 10, tells us is the Word of God speaking from us, those in whom He manifests Himself.

1 Corinthians 10
1 Moreover, brethren, I would not that you should be ignorant, how that all our fathers were under the cloud, and all passed through the sea;
2 And were all baptized unto Moses in the cloud and in the sea;
3 And did all eat the same spiritual meat;
4 And did all drink the same spiritual drink: for they drank of that spiritual Rock that followed them: and that Rock was Christ.
5 But with many of them God was not well pleased: for they were overthrown in the wilderness.
6 Now these things were our examples, to the intent we should not lust after evil things, as they also lusted.
7 Neither be you idolaters, as were some of them; as it is written, The people sat down to eat and drink, and rose up to play.
8 Neither let us commit fornication, as some of them committed, and fell in one day three and twenty thousand.
9 Neither let us tempt Christ, as some of them also tempted, and were destroyed of serpents.
10 Neither murmur you, as some of them also murmured, and were destroyed of the destroyer.
11 Now all these things happened unto them for examples: and they are written for our admonition, upon whom the ends of the world are come.
12 Wherefore let him that thinks he stands take heed lest he fall.
13 There has no temptation taken you but such as is common to man: but God is faithful, who will not suffer you to be tempted above that you are able; but will with the temptation also make a way to escape, that you may be able to bear it.
14 Wherefore, my dearly beloved, flee from idolatry.
15 I speak as to wise men; judge you what I say.

Coming out is from among those who have no idea who God is, yet they peach Him to those saying they are His people, while their words and acts prove they are not (they call Him LORD but do not what He says). This is the context of the above, and why Paul continues, saying in verse 20, "they sacrifice to devils, and not to God." The quote is from Deuteronomy 32:17, from a passage describing the rock that is not our Rock, meaning the word that flows from them is not the word of Christ flowing from those in whom God is obviously present. Deuteronomy 32:15 tells us this comes when Jeshurun has waxed fat and forsake their God who created them, and lightly esteemed the Rock of their salvation. The name Jeshurun is used for God's people who have become prosperous by following His teaching and counsel, which are the aspects they in their prosperity forget in forsaking Him.

Deuteronomy 32
1 Give ear, O you heavens, and I will speak; and hear, O earth, the words of my mouth.
2 My doctrine shall drop as the rain, my speech shall distil as the dew, as the small rain upon the tender herb, and as the showers upon the grass:
3 Because I will publish the name of the LORD: ascribe you greatness unto our God.
4 He is the Rock, his work is perfect: for all his ways are judgment: a God of truth and without iniquity, just and right is he.
5 They have corrupted themselves, their spot is not the spot of his children: they are a perverse and crooked generation.
6 Do you thus requite the LORD, O foolish people and unwise? is not he your father that has bought you? has he not made you, and established you?
7 Remember the days of old, consider the years of many generations: ask your father, and he will shew you; your elders, and they will tell you.
8 When the Most High divided to the nations their inheritance, when he separated the sons of Adam, he set the bounds of the people according to the number of the children of Israel.
9 For the LORD's portion is his people; Jacob is the lot of his inheritance.
10 He found him in a desert land, and in the waste howling wilderness; he led him about, he instructed him, he kept him as the apple of his eye.
11 As an eagle stirreth up her nest, fluttereth over her young, spreadeth abroad her wings, taketh them, beareth them on her wings:
12 So the LORD alone did lead him, and there was no strange god with him.
13 He made him ride on the high places of the earth, that he might eat the increase of the fields; and he made him to suck honey out of the rock, and oil out of the flinty rock;
14 Butter of kine, and milk of sheep, with fat of lambs, and rams of the breed of Bashan, and goats, with the fat of kidneys of wheat; and you did drink the pure blood of the grape.
15 But Jeshurun waxed fat, and kicked: you are waxen fat, you are grown thick, you are covered with fatness; then he forsook God which made him, and lightly esteemed the Rock of his salvation.
16 They provoked him to jealousy with strange gods, with abominations provoked they him to anger.
17 They sacrificed unto devils, not to God; to gods whom they knew not, to new gods that came newly up, whom your fathers feared not.
18 Of the Rock that begat you you are unmindful, and have forgotten God that formed you.
19 And when the LORD saw it, he abhorred them, because of the provoking of his sons, and of his daughters.
20 And he said, I will hide my face from them, I will see what their end shall be: for they are a very froward generation, children in whom is no faith.
21 They have moved me to jealousy with that which is not God; they have provoked me to anger with their vanities: and I will move them to jealousy with those which are not a people; I will provoke them to anger with a foolish nation.
22 For a fire is kindled in mine anger, and shall burn unto the lowest hell, and shall consume the earth with her increase, and set on fire the foundations of the mountains.
23 I will heap mischiefs upon them; I will spend mine arrows upon them.
24 They shall be burnt with hunger, and devoured with burning heat, and with bitter destruction: I will also send the teeth of beasts upon them, with the poison of serpents of the dust.
25 The sword without, and terror within, shall destroy both the young man and the virgin, the suckling also with the man of gray hairs.
26 I said, I would scatter them into corners, I would make the remembrance of them to cease from among men:
27 Were it not that I feared the wrath of the enemy, lest their adversaries should behave themselves strangely, and lest they should say, Our hand is high, and the LORD has not done all this.
28 For they are a nation void of counsel, neither is there any understanding in them.
29 O that they were wise, that they understood this, that they would consider their latter end!
30 How should one chase a thousand, and two put ten thousand to flight, except their Rock had sold them, and the LORD had shut them up?
31 For their rock is not as our Rock, even our enemies themselves being judges.
32 For their vine is of the vine of Sodom, and of the fields of Gomorrah: their grapes are grapes of gall, their clusters are bitter:
33 Their wine is the poison of dragons, and the cruel venom of asps.
34 Is not this laid up in store with me, and sealed up among my treasures?
35 To me belongeth vengeance and recompence; their foot shall slide in due time: for the day of their calamity is at hand, and the things that shall come upon them make haste.
36 For the LORD shall judge his people, and repent himself for his servants, when he seeth that their power is gone, and there is none shut up, or left.
37 And he shall say, Where are their gods, their rock in whom they trusted,
38 Which did eat the fat of their sacrifices, and drank the wine of their drink offerings? let them rise up and help you, and be your protection.
39 See now that I, even I, am he, and there is no god with me: I kill, and I make alive; I wound, and I heal: neither is there any that can deliver out of my hand.
40 For I lift up my hand to heaven, and say, I live for ever.
41 If I whet my glittering sword, and mine hand take hold on judgment; I will render vengeance to mine enemies, and will reward them that hate me.
42 I will make mine arrows drunk with blood, and my sword shall devour flesh; and that with the blood of the slain and of the captives, from the beginning of revenges upon the enemy.
43 Rejoice, O you nations, with his people: for he will avenge the blood of his servants, and will render vengeance to his adversaries, and will be merciful unto his land, and to his people.

Remember what Jonah said just before he was pulled from the fires, out the belly of Sheol: death and the habitation of the dead.

Jonah 2
6 I went down to the bottoms of the mountains; the earth with her bars was about me for ever: yet have you brought up my life from corruption, O LORD my God.
7 When my soul fainted within me I remembered the LORD: and my prayer came in unto you, into your holy temple.
8 They that observe lying vanities forsake their own mercy.
9 But I will sacrifice unto you with the voice of thanksgiving; I will pay that that I have vowed. Salvation is of the LORD.
10 And the LORD spoke unto the fish [what was below the surface agitating the sea – the people], and it vomited out Jonah upon the dry land [where God's word, His calls to repentance, are not heard].

This is what Isaiah 28 describes, the LORD there telling of when He will disannul the covenant with death, and the agreement with Sheol will not stand.

Isaiah 28
8 For all tables are full of vomit and filthiness, so that there is no place clean.
9 Whom shall he teach knowledge? and whom shall he make to understand doctrine? them that are weaned from the milk, and drawn from the breasts.
10 For precept must be upon precept, precept upon precept; line upon line, line upon line; here a little, and there a little:
11 For with stammering lips and another tongue [repeating words they don't understsand] will he speak to this people.
12 To whom he said, This is the rest wherewith you may cause the weary to rest; and this is the refreshing: yet they would not hear.
13 But the word of the LORD was unto them precept upon precept, precept upon precept; line upon line, line upon line; here a little, and there a little; that they might go, and fall backward, and be broken, and snared, and taken.
14 Wherefore hear the word of the LORD, you scornful men, that rule this people which is in Jerusalem.
15 Because you have said, We have made a covenant with death, and with Sheol are we at agreement; when the overflowing scourge shall pass through, it shall not come unto us: for we have made lies our refuge, and under falsehood have we hid ourselves:
16 Therefore thus says the LORD God, Behold, I lay in Zion for a foundation a stone, a tried stone, a precious corner stone, a sure foundation: he that believes shall not make haste.
17 Judgment also will I lay to the line, and righteousness to the plummet: and the hail shall sweep away the refuge of lies, and the waters shall overflow the hiding place.
18 And your covenant with death shall be disannulled, and your agreement with Sheol shall not stand; when the overflowing scourge shall pass through, then you shall be trodden down by it.
19 From the time that it goes forth it shall take you: for morning by morning shall it pass over, by day and by night: and it shall be a vexation only to understand the report.
20 For the bed is shorter than that a [sleeping] man can stretch himself on it: and the covering narrower than that he can wrap himself in it.

Revelation 7
9 After this I beheld, and, lo, a great multitude, which no man could number, of all nations, and kindreds, and people, and tongues, stood before the throne, and before the Lamb, clothed with white robes, and palms in their hands;
10 And cried with a loud voice, saying, Salvation to our God which sit upon the throne, and unto the Lamb.
11 And all the angels stood round about the throne, and about the elders and the four beasts, and fell before the throne on their faces, and worshipped God,
12 Saying, Amen: Blessing, and glory, and wisdom, and thanksgiving, and honor, and power, and might, be unto our God for ever and ever. Amen.
13 And one of the elders answered, saying unto me, What are these which are arrayed in white robes? and whence came they?
14 And I said unto him, Sir, you know. And he said to me, These are they which came out of great tribulation, and have washed their robes, and made them white in the blood of the Lamb.
15 Therefore are they before the throne of God, and serve him day and night in his temple: and he that sits on the throne shall dwell among them.
16 They shall hunger no more, neither thirst any more; neither shall the sun light on them, nor any heat.
17 For the Lamb which is in the midst of the throne shall feed them, and shall lead them unto living fountains of waters: and God shall wipe away all tears from their eyes.

Psalms 83
1 Keep not you silence, O God: hold not your peace, and be not still, O God.
2 For, lo, your enemies make a tumult: and they that hate you have lifted up the head.
3 They have taken crafty counsel against your people, and consulted against your hidden ones.
4 They have said, Come, and let us cut them off from being a nation; that the name of Israel may be no more in remembrance.
5 For they have consulted together with one consent: they are confederate against you:
6 The tabernacles of Edom, and the Ishmaelites; of Moab, and the Hagarenes;
7 Gebal, and Ammon, and Amalek; the Philistines with the inhabitants of Tyre;
8 Assur also is joined with them: they have helped the children of Lot. Selah.
9 Do unto them as unto the Midianites; as to Sisera, as to Jabin, at the brook of Kison:
10 Which perished at Endor: they became as dung for the earth.
11 Make their nobles like Oreb, and like Zeeb: yea, all their princes as Zebah, and as Zalmunna:
12 Who said, Let us take to ourselves the houses of God in possession.
13 O my God, make them like a wheel [as in these past times]; as the stubble before the wind.
14 As the fire burns a wood, and as the flame sets the mountains on fire;
15 So persecute them with your tempest, and make them afraid with your storm.
16 Fill their faces with shame; that they may seek your name, O LORD.
17 Let them be confounded and troubled for ever; yea, let them be put to shame, and perish:
18 That men may know that you, whose name alone is Jehovah, are the most high over all the earth.