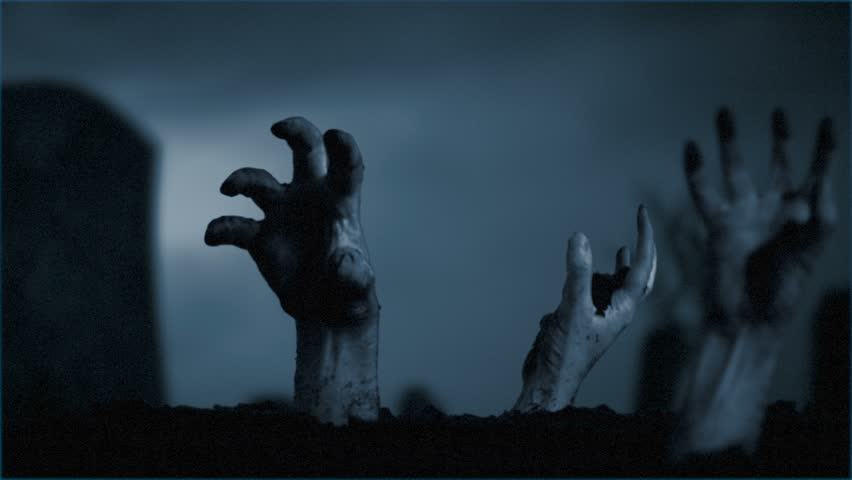 The bands of the wicked have robbed me: but I have not forgotten your law. At midnight I will rise to give thanks unto you because of your righteous judgments.

The above, Psalms 119:61 & 62, speaks of what opposes and exalts itself against the LORD's Righteous Judgment, which comes as He rises, in us for this purpose, in and from the darkness the same wicked men have caused. The word "robbed" is from the Hebrew word 'uwd, meaning to repeat, here as in the wicked witnessing against the LORD with the same arguments, which to those who have received the LORD's words, have been shown to be lies. We have many times seen these are the damnable heresies, creations brought in privily, from the imaginations of wicked men, who Peter, in 2 Peter 2:1, says are false teachers among God's people, because of whom the way of truth is evil spoken of (2 Peter 2:2).

In Psalms119 above we see it is in this darkness, in the midst of the night, that we rise by remembering the LORD and by keeping His word, which He tells us in John 14:23 is how He will manifest Himself to us and not to the world.

John 14
15 If you love me, keep my commandments.
16 And I will pray the Father, and he shall give you another Comforter, that he may abide with you for ever;
17 Even the Spirit of truth; whom the world cannot receive, because it sees him not, neither knows him: but you know him; for he dwells with you, and shall be in you.
18 I will not leave you comfortless: I will come to you.
19 Yet a little while, and the world sees me no more; but you see me: because I live, you shall live also.
20 At that day you shall know that I am in my Father, and you in me, and I in you.
21 He that has my commandments, and keeps them, he it is that loves me: and he that loves me shall be loved of my Father, and I will love him, and will manifest myself to him.
22 Judas [Judah – representing the rulers of God's people] said unto him, not Iscariot, LORD, how is it that you will manifest yourself unto us, and not unto the world?
23 Jesus answered and said unto him, If a man love me, he will keep my words: and my Father will love him, and we will come unto him, and make our abode with him.
24 He that loves me not keeps not my sayings: and the word which you hear is not mine, but the Father's which sent me.
25 These things have I spoken unto you, being yet present with you.
26 But the Comforter, which is the Holy Ghost, whom the Father will send in my name, he shall teach you all things, and bring all things to your remembrance, whatsoever I have said unto you.
27 Peace I leave with you, my peace I give unto you: not as the world gives, give I unto you. Let not your heart be troubled, neither let it be afraid.
28 You have heard how I said unto you, I go away, and come again unto you. If you loved me, you would rejoice, because I said, I go unto the Father: for my Father is greater than I.
29 And now I have told you before it come to pass, that, when it is come to pass, you might believe.
30 Hereafter I will not talk much with you: for the prince of this world comes, and has nothing in me.

Psalms 119
33 Teach me, O LORD, the way of your statutes; and I shall keep it unto the end.
34 Give me understanding, and I shall keep your law; yea, I shall observe it with my whole heart.
35 Make me to go in the path of your commandments; for therein do I delight.
36 Incline my heart unto your testimonies, and not to covetousness.
37 Turn away mine eyes from beholding vanity; and quicken you me in your way.
38 Stablish your word unto your servant, who is devoted to your fear.
39 Turn away my reproach which I fear: for your judgments are good.
40 Behold, I have longed after your precepts: quicken me in your righteousness.
41 Let your mercies come also unto me, O LORD, even your salvation, according to your word.
42 So shall I have wherewith to answer him that reproaches me: for I trust in your word.
43 And take not the word of truth utterly out of my mouth; for I have hoped in your judgments.
44 So shall I keep your law continually for ever and ever.
45 And I will walk at liberty: for I seek your precepts.
46 I will speak of your testimonies also before kings, and will not be ashamed.
47 And I will delight myself in your commandments, which I have loved.
48 My hands also will I lift up unto your commandments, which I have loved; and I will meditate in your statutes.
49 Remember the word unto your servant, upon which you have caused me to hope.
50 This is my comfort in my affliction: for your word has quickened me.
51 The proud have had me greatly in derision: yet have I not declined from your law.
52 I remembered your judgments of old, O LORD; and have comforted myself.
53 Horror has taken hold upon me because of the wicked that forsake your law.
54 Your statutes have been my songs in the house of my pilgrimage.
55 I have remembered your name, O LORD, in the night, and have kept your law.
56 This I had, because I kept your precepts.
57 You are my portion, O LORD: I have said that I would keep your words.
58 I entreated your favor with my whole heart: be merciful unto me according to your word.
59 I thought on my ways, and turned my feet unto your testimonies.
60 I made haste, and delayed not to keep your commandments.
61 The bands of the wicked have robbed ['uwd] me: but I have not forgotten your law.
62 At midnight I will rise to give thanks unto you because of your righteous judgments.
63 I am a companion of all them that fear you, and of them that keep your precepts.
64 The earth, O LORD, is full of your mercy: teach me your statutes.

Friends, we know this is the LORD telling of overcoming the wicked, those who've been disobedient to His commands and have come up (exalted themselves) with their own doctrine, and now use them to argue against this manifestation of His person and presence. We know these opposing forces are principalities and powers, the spiritually wicked in high places, who we war against because they refuse to release those they hold captive, keeping them down, from rising from the graves they call churches, from joining with the LORD at His appearing and kingdom.

This is our ministry, to open the eyes and ears of those held in darkness, to rescue them from the power that now works in children of disobedience and blinds them to this glorious gospel of Christ, the LORD alive in us, Who seeks to rise in them as well.

2 Corinthians 3
12 Seeing then that we have such hope, we use great plainness of speech:
13 And not as Moses, which put a veil over his face, that the children of Israel could not steadfastly look to the end of that which is abolished:
14 But their minds were blinded: for until this day remains [the inability to see and hear, understand, the LORD alive in us, as He was in Moses, speaking as His actual voice] the same vail untaken away in the reading of the old testament; which vail is done away in Christ.
15 But even unto this day, when Moses is read, the vail is upon their heart.
16 Nevertheless when it shall turn to the LORD [when they realize, when they receive, the word as His word], the vail shall be taken away.
17 Now the LORD is that Spirit: and where the Spirit of the LORD is, there is liberty.
18 But we all, with open face beholding as in a glass the glory of the LORD, are changed into the same image [Christ in us and them] from glory to glory, even as by the Spirit of the LORD.

2 Corinthians 4
1 Therefore seeing we have this ministry, as we have received mercy, we faint not;
2 But have renounced the hidden things of dishonesty, not walking in craftiness, nor handling the word of God deceitfully; but by manifestation of the truth commending ourselves to every man's conscience in the sight of God.
3 But if our gospel be hid, it is hid to them that are lost:
4 In whom the god of this world has blinded the minds of them which believe not, lest the light of the glorious gospel of Christ, who is the image of God, should shine unto them.
5 For we preach not ourselves, but Christ Jesus the LORD; and ourselves your servants for Jesus' sake.
6 For God, who commanded the light to shine out of darkness, has shined in our hearts, to give the light of the knowledge of the glory of God in the face of Jesus Christ.
7 But we have this treasure in earthen vessels, that the excellency of the power may be of God, and not of us.
8 We are troubled on every side, yet not distressed; we are perplexed, but not in despair;
9 Persecuted, but not forsaken; cast down, but not destroyed;
10 Always bearing about in the body the dying of the LORD Jesus, that the life also of Jesus might be made manifest in our body.
11 For we which live are always delivered unto death for Jesus' sake, that the life also of Jesus might be made manifest in our mortal flesh.
12 So then death works in us [for your sakes, your salvation and deliverance, we submit to giving up our lives], but life in you.
13 We having the same spirit of faith, according as it is written, I believed, and therefore have I spoken; we also believe, and therefore speak;
14 Knowing that he which raised up the LORD Jesus shall raise up us also by Jesus, and shall present us with you [when His glory, presence, is raised in you].
15 For all things are for your sakes, that the abundant grace might through the thanksgiving of many redound to the glory of God.
16 For which cause we faint not; but though our outward man perish, yet the inward man is renewed day by day.
17 For our light affliction, which is but for a moment, works for us a far more exceeding and eternal weight of glory;
18 While we look not at the things which are seen, but at the things which are not seen: for the things which are seen are temporal; but the things which are not seen are eternal.

Ephesians 2
1 And you has he quickened, who were dead in trespasses and sins;
2 Wherein in time past you walked according to the course of this world, according to the prince [see John 14:30 above – the one who keeps God's people from seeing and hearing Him when He manifests Himself] of the power of the air, the spirit that now works in the children of disobedience:
3 Among whom also we all had our conversation [the habits and word these men teach – their own creations] in times past in the lusts of our flesh, fulfilling the desires of the flesh and of the mind; and were by nature the children of wrath, even as others.
4 But God, who is rich in mercy, for his great love wherewith he loved us,
5 Even when we were dead in sins, has quickened us together with Christ, (by grace you are saved;)
6 And has raised us up together, and made us sit together in heavenly places in Christ Jesus:
7 That in the ages to come he might shew the exceeding riches of his grace in his kindness toward us through Christ Jesus.
8 For by grace are you saved through faith; and that not of yourselves: it is the gift of God:
9 Not of works, lest any man should boast.
10 For we are his workmanship, created in Christ Jesus unto good works, which God has before ordained that we should walk in them.
11 Wherefore remember, that you being in time past Gentiles in the flesh, who are called Uncircumcision by that which is called the Circumcision in the flesh made by hands;
12 That at that time you were without Christ, being aliens from the commonwealth of Israel, and strangers from the covenants of promise, having no hope, and without God in the world:
13 But now in Christ Jesus you who sometimes were far off are made nigh by the blood of Christ.
14 For he is our peace, who has made both one, and has broken down the middle wall of partition between us;
15 Having abolished in his flesh the enmity, even the law of commandments contained in ordinances; for to make in himself of twain one new man, so making peace;
16 And that he might reconcile both unto God in one body by the cross, having slain the enmity thereby:
17 And came and preached peace to you which were afar off, and to them that were nigh.
18 For through him we both have access by one Spirit unto the Father.
19 Now therefore you are no more strangers and foreigners, but fellow-citizens with the saints, and of the household of God;
20 And are built upon the foundation of the apostles and prophets, Jesus Christ himself being the chief corner stone;
21 In whom all the building fitly framed together grows unto a holy temple in the LORD:
22 In whom you also are built together for a habitation of God through the Spirit.

Friends, our mission, to bring these things to be remembered by God's people, to those who once knew them but have now fallen asleep.

Proverbs 6
9 How long will you sleep, O sluggard? when will you arise out of your sleep?
10 Yet a little sleep, a little slumber, a little folding of the hands to sleep:
11 So shall your poverty come as one that travels, and your want as an armed man.
12 A naughty person, a wicked man, walks with a froward mouth [a mouth twisting truth].
13 He winks with his eyes, he speaks with his feet, he teaches with his fingers;
14 Frowardness is in his heart, he devises mischief continually; he sows discord.
15 Therefore shall his calamity come suddenly; suddenly shall he be broken without remedy.
16 These six things does the LORD hate: yea, seven are an abomination unto him:
17 A proud look, a lying tongue, and hands that shed innocent blood,
18 A heart that devises wicked imaginations, feet that be swift in running to mischief,
19 A false witness that speaks lies, and he that sows discord among brethren.
20 My son, keep your father's commandment, and forsake not the law of your mother:
21 Bind them continually upon your heart, and tie them about your neck.
22 When you go, it shall lead you; when you sleep, it shall keep you; and when you awake, it shall talk with you.
23 For the commandment is a lamp; and the law is light; and reproofs of instruction are the way of life:
24 To keep you from the evil woman, from the flattery of the tongue of a strange woman.
25 Lust not after her beauty in your heart; neither let her take you with her eyelids.
26 For by means of a whorish woman a man is brought to a piece of bread: and the adultress [the unfaithful, the church now fully leavened by the corruption these men worked in, until the whole lump was corrupt] will hunt for the precious life.
27 Can a man take fire in his bosom, and his clothes not be burned?
28 Can one go upon hot coals, and his feet not be burned?
29 So he that goes in to his neighbor's wife; whosoever touches her shall not be innocent.

2 Timothy 3
1 This know also, that in the last days perilous times shall come.
2 For men shall be lovers of their own selves, covetous, boasters, proud, blasphemers, disobedient to parents, unthankful, unholy,
3 Without natural affection, trucebreakers, false accusers, incontinent, fierce, despisers of those that are good,
4 Traitors, heady, high-minded, lovers of pleasures more than lovers of God;
5 Having a form of godliness, but denying the power thereof: from such turn away.
6 For of this sort are they which creep into houses, and lead captive silly women laden with sins, led away with divers lusts,
7 Ever learning, and never able to come to the knowledge of the truth.
8 Now as Jannes and Jambres [the priests of Egypt – and now those who hold God's people down in the same captivity] withstood Moses, so do these also resist the truth: men of corrupt minds, reprobate concerning the faith.
9 But they shall proceed no further: for their folly shall be manifest unto all men, as theirs also was.
10 But you have fully known my doctrine, manner of life, purpose, faith, longsuffering, charity, patience,
11 Persecutions, afflictions, which came unto me at Antioch, at Iconium, at Lystra; what persecutions I endured: but out of them all the LORD delivered me.
12 Yea, and all that will live godly in Christ Jesus shall suffer persecution.
13 But evil men and seducers shall wax worse and worse, deceiving, and being deceived.
14 But continue you in the things which you have learned and have been assured of, knowing of whom you have learned them;
15 And that from a child you have known the holy scriptures, which are able to make you wise unto salvation through faith which is in Christ Jesus.
16 All scripture is given by inspiration of God, and is profitable for doctrine, for reproof, for correction, for instruction in righteousness:
17 That the man of God may be perfect, thoroughly furnished unto all good works.

The word rendered "inspiration," in verse 16 above, is theopneustos, only appearing here, and should more accurately represent a stand (stoa – stao) of God's (Theos) Spirit (Pneuma). It is describing the mind of God manifested as the LORD takes up, reiterates, His position – which takes us back to the Hebrew word 'uwd.

Here is the Strong's Hebrew Dictionary definition: #5749: `uwd (pronounced ood) a primitive root; to duplicate or repeat; by implication, to protest, testify (as by reiteration); intensively, to encompass, restore (as a sort of reduplication):–admonish, charge, earnestly, lift up, protest, call (take) to record, relieve, rob, solemnly, stand upright, testify, give warning, (bear, call to, give, take to) witness.

In this definition, we see the deeper meaning in the men who the translators of Psalms 119 described as wicked robbers. The word 'uwd is used forty-five time, and described the words of men who oppose God as He speaks to them by His Spirit in men; the word also used to describe the testimony of the LORD that comes in this way. (Remember the number forty-five is the number of years between the spies returning the unfaithful report of seeing the Anakim as giants, and the taking of Hebron [association – how the mind sees] the city where these so-called giants resided. Joshua 14:10)

Nehemiah 9 uses the word 'uwd four times, verse 26, 29, 30, & 34, and describes why our land and God's people have degenerated into such a fallen, weak, and sick state. (They have been here for so long they believe and teach this hell, which these men's ideas and leadership have caused, is normal.)

Nehemiah 9
…Stand up and bless the LORD your God for ever and ever: and blessed be your glorious name, which is exalted above all blessing and praise.
6 You, even you, are LORD alone; you have made heaven, the heaven of heavens, with all their host, the earth, and all things that are therein, the seas, and all that is therein, and you preserves them all; and the host of heaven worship you.
7 You are the LORD the God, who did choose Abram, and brought him forth out of Ur of the Chaldees, and gave him the name of Abraham;
8 And found his heart faithful before you, and made a covenant with him to give the land of the Canaanites, the Hittites, the Amorites, and the Perizzites, and the Jebusites, and the Girgashites, to give it, I say, to his seed, and have performed your words; for you are righteous:
9 And did see the affliction of our fathers in Egypt, and heard their cry by the Red sea;
10 And shewed signs and wonders upon Pharaoh, and on all his servants, and on all the people of his land: for you knew that they dealt proudly against them. So did you get you a name, as it is this day.
11 And you did divide the sea before them, so that they went through the midst of the sea on the dry land; and their persecutors you threw into the deeps, as a stone into the mighty waters.
12 Moreover you led them in the day by a cloudy pillar; and in the night by a pillar of fire, to give them light in the way wherein they should go.
13 You came down also upon mount Sinai, and spoke with them from heaven, and gave them right judgments, and true laws, good statutes and commandments:
14 And made known unto them your holy Sabbath, and commanded them precepts, statutes, and laws, by the hand of Moses your servant:
15 And gave them bread [this word of God, which they knew not what it was] from heaven for their hunger, and brought forth water for them out of the rock [the Rock which was Christ in Moses speaking] for their thirst, and promised them that they should go in to possess the land which you had sworn to give them.
16 But they and our fathers dealt proudly, and hardened their necks, and hearkened not to your commandments,
17 And refused to obey, neither were mindful of your wonders that you did among them; but hardened their necks, and in their rebellion appointed a captain to return to their bondage: but you are a God ready to pardon, gracious and merciful, slow to anger, and of great kindness, and forsook them not.
18 Yea, when they had made them a molten calf, and said, This is your God that brought you up out of Egypt, and had wrought great provocations;
19 Yet you in your manifold mercies forsook them not in the wilderness: the pillar of the cloud departed not from them by day, to lead them in the way; neither the pillar of fire by night, to shew them light, and the way wherein they should go.
20 You gave also your good spirit to instruct them, and withheld not your manna [which they knew not that it was the word of God, by which man lives] from their mouth, and gave them water for their thirst.
21 Yea, forty years did you sustain them in the wilderness, so that they lacked nothing; their clothes waxed not old, and their feet swelled not.
22 Moreover you gave them kingdoms and nations, and did divide them into corners: so they possessed the land of Sihon, and the land of the king of Heshbon, and the land of Og king of Bashan.
23 Their children also multiplied you as the stars of heaven, and brought them into the land, concerning which you had promised to their fathers, that they should go in to possess it.
24 So the children went in and possessed the land, and you subdued before them the inhabitants of the land, the Canaanites, and gave them into their hands, with their kings, and the people of the land, that they might do with them as they would.
25 And they took strong cities, and a fat land, and possessed houses full of all goods, wells digged, vineyards, and olive-yards, and fruit trees in abundance: so they did eat, and were filled, and became fat, and delighted themselves in your great goodness.
26 Nevertheless they were disobedient, and rebelled against you, and cast your law behind their backs, and slew your prophets which testified ['uwd] against them to turn them to you, and they wrought great provocations.
27 Therefore you delivered them into the hand of their enemies, who vexed them: and in the time of their trouble, when they cried unto you, you heard them from heaven; and according to your manifold mercies you gave them saviors, who saved them out of the hand of their enemies.
28 But after they had rest, they did evil again before you: therefore left you them in the land of their enemies, so that they had the dominion over them: yet when they returned, and cried unto you, you heard them from heaven; and many times did you deliver them according to your mercies;
29 And testified ['uwd] against them, that you might bring them again unto your law: yet they dealt proudly, and hearkened not unto your commandments, but sinned against your judgments, (which if a man do, he shall live in them;) and withdrew the shoulder, and hardened their neck, and would not hear.
30 Yet many years did you forbear them, and testified ['uwd] against them by your spirit in your prophets: yet would they not give ear: therefore gave you them into the hand of the people of the lands.
31 Nevertheless for your great mercies' sake you did not utterly consume them, nor forsake them; for you are a gracious and merciful God.
32 Now therefore, our God, the great, the mighty, and the terrible God, who keeps covenant and mercy, let not all the trouble seem little before you, that has come upon us, on our kings, on our princes, and on our priests, and on our prophets, and on our fathers, and on all your people, since the time of the kings of Assyria [the communists] unto this day.
33 Howbeit you are just in all that is brought upon us; for you have done right, but we have done wickedly:
34 Neither have our kings, our princes, our priests, nor our fathers, kept your law, nor hearkened unto your commandments and your testimonies, wherewith you did testify ['uwd] against them.
35 For they have not served you in their kingdom, and in your great goodness that you gave them, and in the large and fat land which you gave before them, neither turned they from their wicked works.

Friends, the condition of this nation, which was once under God, is caused by it now being under the control of all those who oppose God and exalt themselves above Him. I am speaking of those in whom now works the spirit of disobedience, many calling on the name of the LORD while they are the enemies of His character and reject His reproofs.

Malachi 3
1 Behold, I will send my messenger, and he shall prepare the way before me: and the LORD, whom you seek, shall suddenly come to his temple, even the messenger of the covenant, whom you delight in: behold, he shall come, says the LORD of hosts.
2 But who may abide the day of his coming? and who shall stand when he appears [ra'ah – the same word rendered "discern" in verse 18 below]? for he is like a refiner's fire, and like fullers' soap:
3 And he shall sit as a refiner and purifier of silver: and he shall purify the sons of Levi, and purge them as gold and silver, that they may offer unto the LORD an offering in righteousness.
4 Then shall the offering of Judah and Jerusalem be pleasant unto the LORD, as in the days of old, and as in former years.
5 And I will come near to you to judgment; and I will be a swift witness against the sorcerers, and against the adulterers, and against false swearers, and against those that oppress the hireling in his wages, the widow, and the fatherless, and that turn aside the stranger from his right, and fear not me, says the LORD of hosts.
6 For I am the LORD, I change not; therefore you sons of Jacob are not consumed.
7 Even from the days of your fathers you are gone away from mine ordinances, and have not kept them. Return unto me, and I will return unto you, says the LORD of hosts. But you said, Wherein shall we return?
8 Will a man rob God? Yet you have robbed me. But you say, Wherein have we robbed you? In tithes and offerings.
9 You are cursed with a curse: for you have robbed me, even this whole nation.
10 Bring you all the tithes into the storehouse, that there may be meat in mine house, and prove me now herewith, saith the LORD of hosts, if I will not open you the windows of heaven, and pour you out a blessing, that there shall not be room enough to receive it.
11 And I will rebuke the devourer for your sakes, and he shall not destroy the fruits of your ground; neither shall your vine cast her fruit before the time in the field, says the LORD of hosts.
12 And all nations shall call you blessed: for you shall be a delightsome land, says the LORD of hosts.
13 Your words have been stout against me, says the LORD. Yet you say, What have we spoken so much against you?
14 You have said, It is vain to serve God: and what profit is it that we have kept his ordinance, and that we have walked mournfully before the LORD of hosts?
15 And now we call the proud happy; yea, they that work wickedness are set up; yea, they that tempt God are even delivered.
16 Then they that feared the LORD spoke often one to another: and the LORD hearkened, and heard it, and a book of remembrance was written before him for them that feared the LORD, and that thought upon his name.
17 And they shall be mine, says the LORD of hosts, in that day when I make up my jewels; and I will spare them, as a man spares his own son that serves him.
18 Then shall you return, and discern [ra'ah – then shall appear the defference] between the righteous and the wicked, between him that serves God and him that serves him not.

Malachi 4
1 For, behold, the day comes, that shall burn as an oven; and all the proud, yea, and all that do wickedly, shall be stubble: and the day that comes shall burn them up, saith the LORD of hosts, that it shall leave them neither root nor branch.
2 But unto you that fear my name shall the Sun of righteousness arise with healing in his wings; and you shall go forth, and grow up as calves of the stall.
3 And you shall tread down the wicked; for they shall be ashes under the soles of your feet in the day that I shall do this, says the LORD of hosts.
4 Remember you the law of Moses my servant, which I commanded unto him in Horeb [where the waters flowed from the Rock, Christ washing away the ideas/ways of our captivity] for all Israel, with the statutes and judgments.
5 Behold, I will send you Elijah the prophet before the coming of the great and dreadful day of the LORD:
6 And he shall turn the heart of the fathers to the children, and the heart of the children to their fathers, lest I come and smite the earth with a curse.