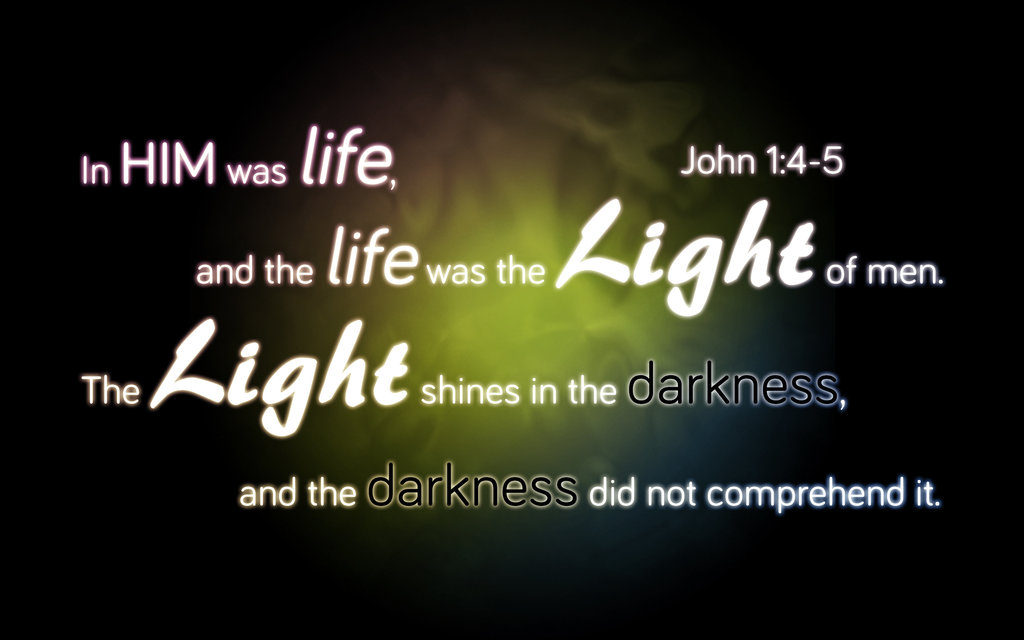 I had rather be a doorkeeper in the house of my God, than to dwell in the tents of wickedness.

Today's title is from Psalms 84:10, and is referring to earlier verses telling of those dwelling in the house of the LORD, when passing through the valley of Baca makes it a well, and fill their pools with rain. Its meaning is – they pass through the depressed or oppressed places of the earth, wherein there is weeping (Baca), and makes it a well by filling them with waters, the word of God, as it has come to them, as if rain, directly from heaven. These deliverers are as doorkeepers opening the minds of those who had been held in the habitation of wickedness, so the way is understood and they are able to enter in.

2 Peter 1
11 For so an entrance shall be ministered unto you abundantly into the everlasting kingdom of our Lord and Saviour Jesus Christ.
12 Wherefore I will not be negligent to put you always in remembrance of these things, though ye know them, and be established in the present truth.
13 Yea, I think it meet, as long as I am in this tabernacle, to stir you up by putting you in remembrance;
14 Knowing that shortly I must put off this my tabernacle, even as our LORD Jesus Christ hath shewed me.
15 Moreover I will endeavour that you may be able after my decease to have these things always in remembrance.
16 For we have not followed cunningly devised fables, when we made known unto you the power and coming of our LORD Jesus Christ, but were eyewitnesses of his majesty.
17 For he received from God the Father honour and glory, when there came such a voice to him from the excellent glory, This is my beloved Son, in whom I am well pleased.
18 And this voice which came from heaven we heard, when we were with him in the holy mount.
19 We have also a more sure word of prophecy; whereunto ye do well that ye take heed, as unto a light that shineth in a dark place, until the day dawn, and the day star arise in your hearts:
20 Knowing this first, that no prophecy of the scripture is of any private interpretation.
21 For the prophecy came not in old time by the will of man: but holy men of God spake as they were moved by the Holy Ghost.

Today verses of the day at Biblegateway.com are 1 Corinthians 13:1 thru 3, which are actually them referring to the entire chapter, and acknowledging they see this and understand it is the plan of God, which He has long-sufferingly implemented perfectly.

1 Corinthians 13
4 Charity [has] suffers long, and is kind; charity envies not; charity vaunts not itself, is not puffed up,
5 Does not behave itself unseemly, seeks not her own, is not easily provoked, thinks no evil;
6 Rejoices not in iniquity, but rejoices in the truth;
7 Bears all things, believes all things, hopes all things, endures all things.
8 Charity [the LORD's freely giving, even to the undeserving, among whom I may be the least deserving] never fails [has not failed]: but whether there be prophecies, they shall fail; whether there be tongues, they shall cease; whether there be knowledge, it shall vanish away.
9 For we know in part, and we prophesy in part.
10 But when that which is perfect is come, then that which is in part shall be done away.
11 When I was a child, I spoke as a child, I understood as a child, I thought as a child: but when I became a man, I put away childish things.
12 For now we see through a glass, darkly; but then face to face: now I know in part; but then shall I know even as also I am known.
13 And now abides faith, hope, charity, these three; but the greatest of these is charity.

As the above chapter ends it tells of "charity," from the Greek word agape, meaning affection or benevolence, being the greatest of what are attitudes, and so because it freely gives what produces the others: faith and hope. Charity is the gospel given and preached, in which is manifested the person and power of God that works in those believing it, so that His presence is understood and realized. The wicked of our time have seen and heard Him, because He has freely given it to them, but they instead choose to remain in the darkness of which they are the creators.

Romans 1
16 For I am not ashamed of the gospel of Christ: for it is the power of God unto salvation to every one that believes; to the Jew first, and also to the Greek.
17 For therein is the righteousness of God revealed from faith to faith: as it is written, The just shall live by faith.
18 For the wrath of God is revealed from heaven against all ungodliness and unrighteousness of men, who hold the truth in unrighteousness;
19 Because that which may be known of God is manifest in them; for God has shewed it unto them [it – that they become corrupt, which is their nature, and He does not].
20 For the invisible things of him from the creation of the world are clearly seen, being understood by the things that are made, even his eternal power and Godhead; so that they are without excuse:
21 Because that, when they knew God, they glorified him not as God, neither were thankful; but became vain in their imaginations, and their foolish heart was darkened.
22 Professing themselves to be wise, they became fools,
23 And changed the glory of the un-corruptible God into an image made like to corruptible man, and to birds, and four-footed beasts, and creeping things.
24 Wherefore God also gave them up to uncleanness through the lusts of their own hearts, to dishonor their own bodies between themselves:
25 Who changed the truth of God into a lie, and worshipped and served the creature [their creations, which by nature corrupt/decay] more than the Creator [who does not – decay], who is blessed for ever. Amen.

Friends, these men see and know these words, these messages, are the LORD speaking to them, calling them, as He does to all men, to repent and return to Him by returning to His truth. These men should be telling all the world that the LORD has appeared, and is alive, risen before their eyes as plainly as the sun rising, and that He desires to shine on all men (humanity) in the same way, and thereby rise in them. This is the gospel, the good news of our faith, and the reason for our hope [see 1 Peter 3:15 below]. And the charity, that never fails, is that we freely give it, without any strings or hooks attached, no membership application to be filled out, and no dues or tribute needed to be paid. It's all already taken care of, by the LORD and by those who have seen Him, and have taken up His cause and therefore willingly pay the price to give the gift He has given us.

1 John 1
1 That which was from the beginning, which we have heard, which we have seen with our eyes, which we have looked upon, and our hands have handled, of the Word of life;
2 (For the life was manifested, and we have seen it, and bear witness, and shew unto you that eternal life, which was with the Father, and was manifested unto us;)
3 That which we have seen and heard declare we unto you, that you also may have fellowship with us: and truly our fellowship is with the Father, and with his Son Jesus Christ.
4 And these things write we unto you, that your joy may be full.
5 This then is the message which we have heard of him, and declare unto you, that God is light, and in him is no darkness at all.
6 If we say that we have fellowship with him, and walk in darkness, we lie, and do not the truth:
7 But if we walk in the light, as he is in the light, we have fellowship one with another, and the blood of Jesus Christ his Son cleanseth us from all sin.
8 If we say that we have no sin, we deceive ourselves, and the truth is not in us.
9 If we confess our sins, he is faithful and just to forgive us our sins, and to cleanse us from all unrighteousness.
10 If we say that we have not sinned, we make him a liar, and his word is not in us.

1 John 2
1 My little children, these things write I unto you, that you sin not. And if any man sin, we have an advocate with the Father, Jesus Christ the righteous:
2 And he is the propitiation for our sins: and not for ours only, but also for the sins of the whole world.
3 And hereby we do know that we know him, if we keep his commandments.
4 He that says, I know him, and keeps not his commandments, is a liar, and the truth is not in him.
5 But whoso keeps his word, in him verily is the love [agape – charity] of God perfected [see Hebrews 6:1 – this perfection we go onto]: hereby know we that we are in him.
6 He that says he abides in him ought himself also so to walk, even as he walked.
7 Brethren, I write no new commandment unto you, but an old commandment which you had from the beginning. The old commandment is the word which you have heard from the beginning.
8 Again, a new commandment I write unto you, which thing is true in him and in you: because the darkness is past, and the true light now shines.
9 He that says he is in the light, and hates his brother, is in darkness even until now.
10 He that loves his brother abides in the light, and there is none occasion of stumbling in him.
11 But he that hates his brother is in darkness, and walks in darkness, and knows not whither he goes, because that darkness has blinded his eyes.
12 I write unto you, little children [new belivers], because your sins are forgiven you for his name's sake.
13 I write unto you, fathers, because you have known him that is from the beginning. I write unto you, young men, because you have overcome the wicked one. I write unto you, little children, because you have known the Father [those in whom you have seen and heard the LORD, Christ in them].
14 I have written unto you, fathers, because you have known him that is from the beginning. I have written unto you, young men, because you are strong, and the word of God abide in you, and you have overcome the wicked one.
15 Love not the world, neither the things that are in the world. If any man love the world, the love [agape – charity] of the Father is not in him.
16 For all that is in the world, the lust of the flesh, and the lust of the eyes, and the pride of life, is not of the Father, but is of the world.
17 And the world passes away, and the lust thereof: but he that does the will of God abide for ever.
18 Little children, it is the last time: and as you have heard that antichrist shall come, even now are there many antichrists; whereby we know that it is the last time.
19 They went out from us, but they were not of us; for if they had been of us, they would no doubt have continued with us: but they went out, that they might be made manifest that they were not all of us.
20 But you have an unction from the Holy One, and you know all things.
21 I have not written unto you because you know not the truth, but because you know it, and that no lie is of the truth.
22 Who is a liar but he that denies that Jesus is the Christ [that Jesus is Christ in our flesh]? He is antichrist, that denies the Father [the LORD is in those who speak His word and by His truth bring you into becoming sons] and the Son [that receiving His word, this word of God, you become sons of God and Christ is formed in you].
23 Whosoever denies the Son, the same has not the Father [it isn't the LORD's word speaking]: he that acknowledges the Son has the Father also [One God is in them].
24 Let that therefore abide in you, which you have heard from the beginning. If that which you have heard from the beginning shall remain in you, you also shall continue in the Son [Christ in you], and in the Father [and the Father in you preaching His word and bringing many sons to this same glory].
25 And this is the promise that he has promised us, even eternal life.
26 These things have I written unto you concerning them that seduce you.
27 But the anointing which you have received of him abides in you, and you need not that any man teach you: but as the same anointing teaches you of all things, and is truth, and is no lie, and even as it has taught you, you shall abide in him.
28 And now, little children, abide in him; that, when he shall appear, we may have confidence, and not be ashamed before him at his coming.
29 If you know that he is righteous, you know that every one that does righteousness is born of him.

1 Peter 3
8 Finally, be you all of one mind, having compassion one of another, love as brethren, be pitiful, be courteous:
9 Not rendering evil for evil, or railing for railing: but contrariwise blessing; knowing that you are thereunto called, that you should inherit a blessing.
10 For he that will love life, and see good days, let him refrain his tongue from evil, and his lips that they speak no guile:
11 Let him eschew evil, and do good; let him seek peace, and ensue it.
12 For the eyes of the LORD are over the righteous, and his ears are open unto their prayers: but the face of the LORD is against them that do evil.
13 And who is he that will harm you, if you be followers of that which is good?
14 But and if you suffer for righteousness' sake, happy are you: and be not afraid of their terror, neither be troubled;
15 But sanctify the LORD God in your hearts: and be ready always to give an answer to every man that asketh you a reason of the hope that is in you with meekness and fear:
16 Having a good conscience; that, whereas they speak evil of you, as of evildoers, they may be ashamed that falsely accuse your good conversation in Christ.
17 For it is better, if the will of God be so, that you suffer for well doing, than for evil doing.
18 For Christ also has once suffered for sins, the just for the unjust, that he might bring us to God, being put to death in the flesh, but quickened by the Spirit:
19 By which also he went and preached unto the spirits in prison;
20 Which sometime were disobedient, when once the longsuffering of God waited in the days of Noah, while the ark was a preparing, wherein few, that is, eight souls were saved by water.
21 The like figure whereunto even baptism does also now save us (not the putting away of the filth of the flesh, but the answer of a good conscience toward God,) by the resurrection of Jesus Christ:
22 Who is gone into heaven, and is on the right hand of God; angels and authorities and powers being made subject unto him.

Hebrews 6
1 Therefore leaving the principles of the doctrine of Christ, let us go on unto perfection; not laying again the foundation of repentance from dead works, and of faith toward God,
2 Of the doctrine of baptisms, and of laying on of hands, and of resurrection of the dead, and of eternal judgment.
3 And this will we do, if God permit.
4 For it is impossible for those who were once enlightened, and have tasted of the heavenly gift, and were made partakers of the Holy Ghost,
5 And have tasted the good word of God, and the powers of the world to come,
6 If they shall fall away, to renew them again unto repentance; seeing they crucify to themselves the Son of God afresh, and put him to an open shame.
7 For the earth which drinks in the rain that comes oft upon it, and brings forth herbs meet for them by whom it is dressed, receives blessing from God:
8 But that which bears thorns and briers is rejected, and is nigh unto cursing; whose end is to be burned.
9 But, beloved, we are persuaded better things of you, and things that accompany salvation, though we thus speak.
10 For God is not unrighteous to forget your work and labor of love [agape – charity], which you have shewed toward his name, in that you have ministered to the saints, and do minister.
11 And we desire that every one of you do shew the same diligence to the full assurance of hope unto the end:
12 That you be not slothful, but followers of them who through faith and patience inherit the promises.
13 For when God made promise to Abraham, because he could swear by no greater, he sware by himself,
14 Saying, Surely blessing I will bless you, and multiplying I will multiply you.
15 And so, after he had patiently endured, he obtained the promise.
16 For men verily swear by the greater: and an oath for confirmation is to them an end of all strife.
17 Wherein God, willing more abundantly to shew unto the heirs of promise the immutability of his counsel, confirmed it by an oath:
18 That by two immutable things, in which it was impossible for God to lie, we might have a strong consolation, who have fled for refuge to lay hold upon the hope set before us:
19 Which hope we have as an anchor of the soul, both sure and steadfast, and which enters into that within the veil;
20 Whither the forerunner is for us entered, even Jesus, made an high priest for ever after the order of Melchisedec.

Hebrews 7
1 For this Melchisedec, king of Salem, priest of the most high God, who met Abraham returning from the slaughter of the kings, and blessed him;
2 To whom also Abraham gave a tenth part of all; first being by interpretation King of righteousness, and after that also King of Salem, which is, King of peace;
3 Without father, without mother, without descent, having neither beginning of days, nor end of life; but made like unto the Son of God; abides a priest continually.

The above speaks of Jesus as a priest forever, in the order of Melchisedec, who has entered into the presence of God. Hebrews 7 ends by telling us this "forever" ministry, first accomplished by the Son, and is now our ministry as the same LORD is formed, rising in us, and by the same proclamation we are made sons, children, of God.

Hebrews 7
17 For he testifies, You are a priest for ever after the order of Melchisedec.
18 For there is verily a disannulling of the commandment going before for the weakness and un-profitableness thereof.
19 For the law made nothing perfect, but the bringing in of a better hope did; by the which we draw nigh unto God.
20 And inasmuch as not without an oath he was made priest:
21 (For those priests were made without an oath; but this with an oath by him that said unto him, The LORD swore and will not repent, You are a priest for ever after the order of Melchisedec:)
22 By so much was Jesus made a surety of a better testament.
23 And they truly were many priests, because they were not suffered to continue by reason of death:
24 But this man, because he continues ever, has an unchangeable priesthood [without corruption because it is outside the natural orders, which by nature decay and corrupt].
25 Wherefore he is able also to save them to the uttermost that come unto God by him, seeing he ever lives to make intercession for them.
26 For such an high priest became us, who is holy, harmless, undefiled, separate from sinners, and made higher than the heavens;
27 Who needs not daily, as those high priests, to offer up sacrifice, first for his own sins, and then for the people's: for this he did once, when he offered up himself.
28 For the law makes men high priests which have infirmity; but the word of the oath, which was since the law, makes the Son, who is consecrated for evermore.

Galatians 4
19 My little children, of whom I travail in birth again until Christ be formed in you,
20 I desire to be present with you now, and to change my voice; for I stand in doubt of you.
21 Tell me, you that desire to be under the law, do you not hear the law?
22 For it is written, that Abraham had two sons, the one by a bondmaid, the other by a freewoman.
23 But he who was of the bondwoman was born after the flesh; but he of the freewoman was by promise.
24 Which things are an allegory: for these are the two covenants; the one from the mount Sinai, which gendereth to bondage, which is Agar.
25 For this Agar is mount Sinai in Arabia, and answereth to Jerusalem which now is, and is in bondage with her children.
26 But Jerusalem which is above is free, which is the mother of us all.
27 For it is written, Rejoice, you barren that bearest not; break forth and cry, you that travailest not: for the desolate has many more children than she which has an husband.
28 Now we, brethren, as Isaac was, are the children of promise.
29 But as then he that was born after the flesh persecuted him that was born after the Spirit, even so it is now.
30 Nevertheless what saith the scripture? Cast out the bondwoman and her son: for the son of the bondwoman shall not be heir with the son of the freewoman.
31 So then, brethren, we are not children of the bondwoman, but of the free.

Verse 27 above is quoting Isaiah 54:1, and thereby referring us to its context.

Isaiah 54
1 Sing, O barren, you that did not bear; break forth into singing, and cry aloud, you that did not travail with child: for more are the children of the desolate than the children of the married wife, says the LORD.
2 Enlarge the place of your tent, and let them stretch forth the curtains of your habitations: spare not, lengthen your cords, and strengthen your stakes;
3 For you shall break forth on the right hand and on the left; and your seed shall inherit the Gentiles, and make the desolate cities to be inhabited.
4 Fear not; for you shall not be ashamed: neither be you confounded; for you shall not be put to shame: for you shall forget the shame of your youth, and shall not remember the reproach of your widowhood any more.
5 For your Maker is your husband; the LORD of hosts is his name; and your Redeemer the Holy One of Israel; The God of the whole earth shall he be called.
6 For the LORD has called you as a woman forsaken and grieved in spirit, and a wife of youth, when you were refused, says your God.
7 For a small moment have I forsaken you; but with great mercies will I gather you.
8 In a little wrath I hid my face from you for a moment; but with everlasting kindness will I have mercy on you, says the LORD your Redeemer.
9 For this is as the waters of Noah unto me: for as I have sworn that the waters of Noah should no more go over the earth; so have I sworn that I would not be wroth with you, nor rebuke you.
10 For the mountains shall depart, and the hills be removed; but my kindness shall not depart from you, neither shall the covenant of my peace be removed, says the LORD that has mercy on you.
11 O you afflicted, tossed with tempest, and not comforted, behold, I will lay your stones with fair colors, and lay your foundations with sapphires.
12 And I will make your windows of agates, and your gates of carbuncles, and all your borders of pleasant stones.
13 And all your children shall be taught of the LORD; and great shall be the peace of your children.
14 In righteousness shall you be established: you shall be far from oppression; for you shall not fear: and from terror; for it shall not come near you.
15 Behold, they shall surely gather together, but not by me: whosoever shall gather together against you shall fall for your sake.
16 Behold, I have created the smith that blows the coals in the fire, and that brings forth an instrument for his work; and I have created the waster to destroy.
17 No weapon that is formed against you shall prosper; and every tongue that shall rise against you in judgment you shall condemn. This is the heritage of the servants of the LORD, and their righteousness is of me, says the LORD.

Isaiah 55
1 Ho, every one that thirsts, come you to the waters, and he that has no money; come you, buy, and eat; yea, come, buy wine and milk without money and without price.
2 Wherefore do you spend money for that which is not bread? and your labor for that which satisfies not? hearken diligently unto me, and eat you that which is good, and let your soul delight itself in fatness.
3 Incline your ear, and come unto me: hear, and your soul shall live; and I will make an everlasting covenant with you, even the sure mercies of David.
4 Behold, I have given him for a witness to the people, a leader and commander to the people.
5 Behold, you shall call a nation that you know not, and nations that knew not you shall run unto you because of the LORD your God, and for the Holy One of Israel; for he has glorified you.
6 Seek you the LORD while he may be found, call you upon him while he is near:
7 Let the wicked forsake his way, and the unrighteous man his thoughts: and let him return unto the LORD, and he will have mercy upon him; and to our God, for he will abundantly pardon.
8 For my thoughts are not your thoughts, neither are your ways my ways, says the LORD.
9 For as the heavens are higher than the earth, so are my ways higher than your ways, and my thoughts than your thoughts.
10 For as the rain comes down, and the snow from heaven, and returns not thither, but waters the earth, and makes it bring forth and bud, that it may give seed to the sower, and bread to the eater:
11 So shall my word be that goes forth out of my mouth: it shall not return unto me void, but it shall accomplish that which I please, and it shall prosper in the thing whereto I sent it.
12 For you shall go out with joy, and be led forth with peace: the mountains and the hills shall break forth before you into singing, and all the trees of the field shall clap their hands.
13 Instead of the thorn shall come up the fir tree, and instead of the brier shall come up the myrtle tree: and it shall be to the LORD for a name, for an everlasting sign that shall not be cut off.

Psalm 84
1 How amiable are your tabernacles, O LORD of hosts!
2 My soul longs, yea, even faints for the courts of the LORD: my heart and my flesh cries out for the living God.
3 Yea, the sparrow has found an house, and the swallow a nest for herself, where she may lay her young, even your altars, O LORD of hosts, my King, and my God.
4 Blessed are they that dwell in your house: they will be still praising you. Selah.
5 Blessed is the man whose strength is in you; in whose heart are the ways of them.
6 Who passing through the valley of Baca make it a well; the rain also fills the pools.
7 They go from strength to strength, every one of them in Zion appears before God.
8 O LORD God of hosts, hear my prayer: give ear, O God of Jacob. Selah.
9 Behold, O God our shield, and look upon the face of your anointed.
10 For a day in your courts is better than a thousand. I had rather be a doorkeeper in the house of my God, than to dwell in the tents of wickedness.
11 For the LORD God is a sun and shield: the LORD will give grace and glory: no good thing will he withhold from them that walk uprightly.
12 O LORD of hosts, blessed is the man that trusts in you.