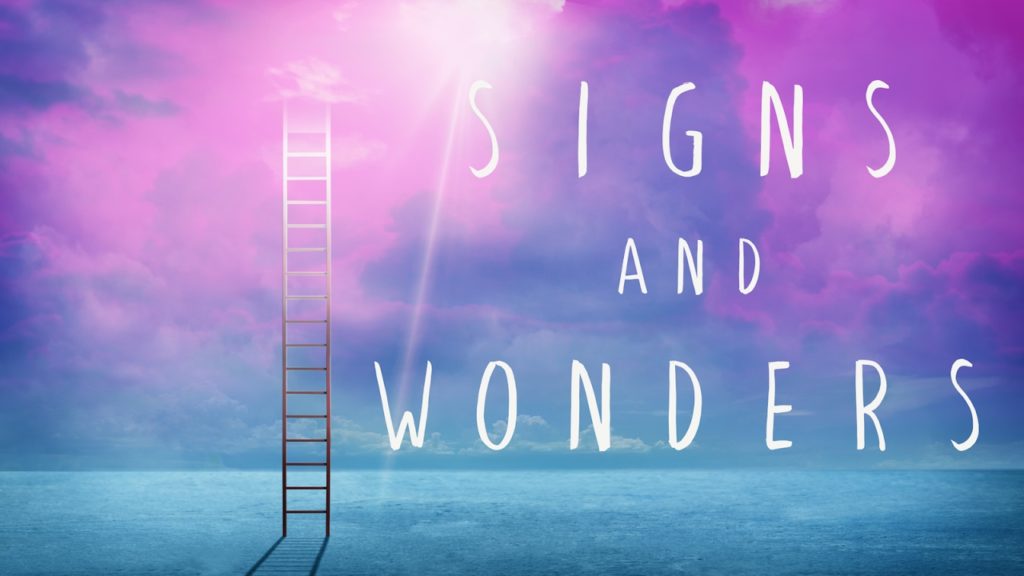 Hear now, O Joshua the high priest, you, and your fellows that sit before you: for they are men wondered at: for, behold, I will bring forth my servant the Branch.

The title verse, as we saw in the prior post, is Zechariah 3:8 and comes just after the LORD's messenger has told the now cleansed priesthood, if they will walk in His ways and will keep the charge He has given them, they will "also judge my house, and shall also keep my courts, and I will give you places to walk among these that stand by."

As we saw, this latter part of walking among those who stand by, is telling of the charge Jonah was given, which he finally kept by preaching the coming destruction and the repentance that could prevent it. The LORD speaks of this same preaching and repentance in Matthew 12:41 as He told of the men of Nineveh rising up in judgment with this generation and condemning it. We know Nineveh's meaning tells of the son who is as Eve, describing the church which rises from its sleep, where it has been as a dead carcass without any signs of life, and in going becomes as if the mother of all living.

Matthew 12
37 For by your words you shall be justified [preaching as the LORD has charged us], and by your words you shall be condemned.
38 Then certain of the scribes and of the Pharisees answered, saying, Master, we would see a sign from you.
39 But he answered and said unto them, An evil and adulterous generation seeks after a sign; and there shall no sign be given to it, but the sign of the prophet Jonah:
40 For as Jonah was three days and three nights in the whale's belly; so shall the Son of man be three days and three nights in the heart of the earth.
41 The men of Nineveh shall rise [awaken to life] in judgment with this generation, and shall condemn it: because they repented at the preaching of Jonah; and, behold, a greater than Jonah is here.

The sign spoken of is the church rising, as LORD in them calls all men to repentance, in the judgment. This is what the church has been ignorant of, even though seeing and hearing it. Repentance is the change all must undergo, and is the mystery Paul describes in 1 Corinthians 15, when the corrupt put on the uncorrupted, and the mortal puts on immortality.

Acts 17
30 And the times of this ignorance God winked at; but now commands all men every where to repent:
31 Because he has appointed a day, in the which he will judge the world in righteousness by that man whom he has ordained; whereof he has given assurance unto all men, in that he has raised him from the dead.

1 Corinthians 15
42 So also is the resurrection of the dead. It is sown in corruption; it is raised in incorruption:
43 It is sown in dishonor; it is raised in glory: it is sown in weakness; it is raised in power:
44 It is sown a natural body; it is raised a spiritual body. There is a natural body, and there is a spiritual body.
45 And so it is written, The first man Adam was made a living soul; the last Adam was made a quickening spirit.
46 Howbeit that was not first which is spiritual, but that which is natural; and afterward that which is spiritual.
47 The first man is of the earth, earthy; the second man is the LORD from heaven.
48 As is the earthy, such are they also that are earthy: and as is the heavenly, such are they also that are heavenly.
49 And as we have borne the image of the earthy, we shall also bear the image of the heavenly.
50 Now this I say, brethren, that flesh and blood cannot inherit the kingdom of God; neither does corruption inherit incorruption.
51 Behold, I shew you a mystery; We shall not all sleep, but we shall all be changed,
52 In a moment, in the twinkling of an eye, at the last trump: for the trumpet shall sound, and the dead shall be raised incorruptible, and we shall be changed.
53 For this corruptible must put on incorruption, and this mortal must put on immortality.
54 So when this corruptible shall have put on incorruption, and this mortal shall have put on immortality, then shall be brought to pass the saying that is written, Death is swallowed up in victory.

The sign is spoken of in Zechariah 3:8 (the title) as "men wondered at." The Hebrew word rendered "wondered" is mowpheth, and is referring us to its appearing in Isaiah 8:18, and the same context seen in its uses in Ezekiel 12:6 & 11, and 24:24 & 27.

In Isaiah, it is telling of when the LORD has called us away from the corrupt advice coming from the confederation of the ignorant, which has produce darkness and anguish that covers the earth. Those who gather instead to the LORD, outside these defiled and worthless institutions, are said to be signs and wonder to God's people at large (to Nineveh).

In Ezekiel 12 Ezekiel is told to leave these same places, as a sign, which will be seen and heard, but by most, not understood, as it is this day.

In this context, see and hear what is said in Ezekiel 24, "and when this comes, you shall know that I am the LORD God."

Ezekiel 24
18 So I spoke unto the people in the morning: and at even my wife died [the church died, freeing the LORD to take another]; and I did in the morning as I was commanded.
19 And the people said unto me, Will you not tell us what these things are to us, that you do so?
20 Then I answered them, The word of the LORD came unto me, saying,
21 Speak unto the house of Israel, Thus says the LORD God; Behold, I will profane my sanctuary, the excellency of your strength, the desire of your eyes, and that which your soul pities; and your sons and your daughters whom you have left shall fall by the sword.
22 And you shall do as I have done: you shall not cover your lips [you shall preach as the LORD has charged you], nor eat the bread [the preaching] of men.
23 And your tires shall be upon your heads, and your shoes upon your feet [for journeying away from the corrupt places]: you shall not mourn nor weep; but you shall pine away for your iniquities, and mourn one toward another.
24 Thus Ezekiel is unto you a sign [mowpheth]: according to all that he has done shall you do: and when this comes, you shall know that I am the LORD God.
25 Also, you son of man, shall it not be in the day when I take from them their strength, the joy of their glory, the desire of their eyes, and that whereupon they set their minds, their sons and their daughters,
26 That he that escapes in that day shall come unto you, to cause you to hear it with your ears?
27 In that day shall your mouth be opened to him which is escaped, and you shall speak, and be no more dumb: and you shall be a sign [mowpheth] unto them; and they shall know that I am the LORD.

The LORD says this is the only sign that will be given, as Isaiah describes it, "I and the children the LORD has given me are for signs and wonders in Israel." Israel is telling of this being a sign first to and then in those who will reign on the earth with and by God in them.

Isaiah 8
7 Now therefore, behold, the LORD brings up upon them the waters of the river, strong and many, even the king of Assyria [the communists], and all his glory: and he shall come up over all his channels, and go over all his banks:
8 And he shall pass through Judah [the places of leadership]; he shall overflow and go over, he shall reach even to the neck; and the stretching out of his wings shall fill the breadth of your land, O Immanuel.
9 Associate yourselves [become communists], O you people, and you shall be broken in pieces; and give ear, all you of far countries: gird yourselves, and you shall be broken in pieces; gird yourselves, and you shall be broken in pieces.
10 Take counsel together, and it shall come to naught; speak the word, and it shall not stand: for God is with us.
11 For the LORD spoke thus to me with a strong hand, and instructed me that I should not walk in the way of this people, saying,
12 Say you not, A confederacy [join in communism], to all them to whom this people shall say, A confederacy; neither fear you their fear, nor be afraid.
13 Sanctify [separate yourself to] the LORD of hosts himself; and let him be your fear, and let him be your dread.
14 And he shall be for a sanctuary [a place of peace and safety]; but for a stone of stumbling and for a rock of offence to both the houses of Israel, for a gin and for a snare to the inhabitants of Jerusalem.
15 And many among them shall stumble, and fall, and be broken, and be snared, and be taken.
16 Bind up the testimony, seal the law among my disciples.
17 And I will wait upon the LORD, that hides his face [see Ezekiel 12:6 & 12 below] from the house of Jacob, and I will look for him.
18 Behold, I and the children whom the LORD has given me are for signs and for wonders [mowpheth] in Israel from the LORD of hosts, which dwells in mount Zion [who reigns in His people].
19 And when they shall say unto you, Seek unto them that have familiar spirits, and unto wizards that peep, and that mutter [the deception and manipulation spewed from the fake news media and all the other corrupt sources of information and teaching]: should not a people seek unto their God? [Should they be necromancing, looking for life] for the living to the dead?
20 [Or should they be looking] To the law and to the testimony[?]: if they speak not according to this word, it is because there is no light [understanding] in them.
21 And they shall pass through it, hardly bestead and hungry: and it shall come to pass, that when they shall be hungry, they shall fret themselves, and curse their king and their God, and look upward.
22 And they shall look unto the earth; and behold trouble and darkness, dimness of anguish; and they shall be driven to darkness.

Ezekiel 12
1 The word of the LORD also came unto me, saying,
2 Son of man, you dwells in the midst of a rebellious house, which have eyes to see, and see not; they have ears to hear, and hear not: for they are a rebellious house.
3 Therefore, you son of man, prepare you stuff for removing, and remove by day in their sight; and you shall remove from your place to another place in their sight: it may be they will consider, though they be a rebellious house.
4 Then shall you bring forth your stuff by day in their sight, as stuff for removing: and you shall go forth at even in their sight, as they that go forth into captivity.
5 Dig you through the wall in their sight, and carry out thereby.
6 In their sight shall you bear it upon your shoulders, and carry it forth in the twilight: you shall cover your face, that you see not the ground: for I have set you for a sign [mowpheth] unto the house of Israel.
7 And I did so as I was commanded: I brought forth my stuff by day, as stuff for captivity, and in the even I digged through the wall with mine hand; I brought it forth in the twilight, and I bare it upon my shoulder in their sight.
8 And in the morning came the word of the LORD unto me, saying,
9 Son of man, has not the house of Israel, the rebellious house, said unto you, What do you?
10 Say you unto them, Thus saith the LORD God; This burden concerneth the prince in Jerusalem, and all the house of Israel that are among them.
11 Say, I am your sign [mowpheth]: like as I have done, so shall it be done unto them: they shall remove and go into captivity.
12 And the prince that is among them shall bear upon his shoulder in the twilight, and shall go forth: they shall dig through the wall to carry out thereby: he shall cover his face, that he see not the ground with his eyes.
13 My net also will I spread upon him, and he shall be taken in my snare: and I will bring him to Babylon to the land of the Chaldeans; yet shall he not see it, though he shall die there.
14 And I will scatter toward every wind all that are about him to help him, and all his bands; and I will draw out the sword after them.
15 And they shall know that I am the LORD, when I shall scatter them among the nations, and disperse them in the countries.
16 But I will leave a few men of them from the sword, from the famine, and from the pestilence; that they may declare all their abominations among the heathen whither they come; and they shall know that I am the LORD.
17 Moreover the word of the LORD came to me, saying,
18 Son of man, eat your bread with quaking, and drink your water with trembling and with carefulness;
19 And say unto the people of the land, Thus says the LORD God of the inhabitants of Jerusalem, and of the land of Israel; They shall eat their bread with carefulness, and drink their water with astonishment, that her land may be desolate from all that is therein, because of the violence of all them that dwell therein.
20 And the cities that are inhabited shall be laid waste, and the land shall be desolate; and you shall know that I am the LORD.
21 And the word of the LORD came unto me, saying,
22 Son of man, what is that proverb that you have in the land of Israel, saying, The days are prolonged, and every vision fails?
23 Tell them therefore, Thus says the LORD God; I will make this proverb to cease, and they shall no more use it as a proverb in Israel; but say unto them, The days are at hand, and the effect of every vision.
24 For there shall be no more any vain vision nor flattering divination within the house of Israel.
25 For I am the LORD: I will speak, and the word that I shall speak shall come to pass; it shall be no more prolonged: for in your days, O rebellious house, will I say the word, and will perform it, says the LORD God.
26 Again the word of the LORD came to me, saying.
27 Son of man, behold, they of the house of Israel say, The vision that he sees is for many days to come, and he prophesies of the times that are far off.
28 Therefore say unto them, Thus says the LORD God; There shall none of my words be prolonged any more, but the word which I have spoken shall be done, says the LORD God.

Friends, this hasn't happened as the false prophets and the false preachers said it would, and it never will because they made it all up from whole cloth. All must repent of this corruption, and without repentance, they will never see the LORD.

Jonah 2
8 They that observe lying vanities forsake their own mercy.
9 But I will sacrifice unto you with the voice of thanksgiving; I will pay that that I have vowed. Salvation is of the LORD.
10 And the LORD spoke unto the fish, and it vomited out Jonah upon the dry land.

Jonah 3
1 And the word of the LORD came unto Jonah the second time, saying,
2 Arise, go unto Nineveh, that great city, and preach unto it the preaching that I bid you.
3 So Jonah arose, and went unto Nineveh, according to the word of the LORD. Now Nineveh was an exceeding great city of three days' journey.
4 And Jonah began to enter into the city a day's journey, and he cried, and said, Yet forty days, and Nineveh shall be overthrown.
5 So the people of Nineveh believed God, and proclaimed a fast, and put on sackcloth, from the greatest of them even to the least of them.
6 For word came unto the king of Nineveh, and he arose from his throne, and he laid his robe from him, and covered him with sackcloth, and sat in ashes.
7 And he caused it to be proclaimed and published through Nineveh by the decree of the king and his nobles, saying, Let neither man nor beast, herd nor flock, taste any thing: let them not feed, nor drink water:
8 But let man and beast be covered with sackcloth, and cry mightily unto God: yea, let them turn every one from his evil way, and from the violence that is in their hands.

This is the same wonder spoken of in Joel 2:30, which is quoted in Acts 2 as the tongues of men were loosed and every man spoke plainly, of what Joel had spoken.

Joel 2
15 Blow the trumpet in Zion, sanctify a fast, call a solemn assembly:
16 Gather the people, sanctify the congregation, assemble the elders, gather the children, and those that suck the breasts: let the bridegroom go forth of his chamber, and the bride out of her closet.
17 Let the priests, the ministers of the LORD, weep between the porch and the altar, and let them say, "Spare your people, O LORD, and give not your heritage to reproach, that the heathen should rule over them: wherefore should they say among the people, Where is their God?"
18 Then will the LORD be jealous for his land, and pity his people.
19 Yea, the LORD will answer and say unto his people, Behold, I will send [I have sent] you corn, and wine, and oil, and you shall be satisfied therewith: and I will no more make you a reproach among the heathen:
20 But I will remove far off from you the northern army, and will drive him into a land barren and desolate, with his face toward the east sea, and his hinder part toward the utmost sea, and his stink shall come up, and his ill savor shall come up, because he has done great things.
21 Fear not, O land; be glad and rejoice: for the LORD will do great things.
22 Be not afraid, you beasts of the field: for the pastures of the wilderness do spring, for the tree bears her fruit, the fig tree and the vine do yield their strength.
23 Be glad then, you children of Zion, and rejoice in the LORD your God: for he has given you the former rain moderately, and he will cause to come down for you the rain, the former rain, and the latter rain in the first month.
24 And the floors shall be full of wheat, and the vats shall overflow with wine and oil.
25 And I will restore to you the years that the locust has eaten, the cankerworm, and the caterpillar, and the palmerworm, my great army which I sent among you.
26 And you shall eat in plenty, and be satisfied, and praise the name of the LORD your God, that has dealt wondrously with you: and my people shall never be ashamed.
27 And you shall know that I am in the midst of Israel, and that I am the LORD your God, and none else: and my people shall never be ashamed.
28 And it shall come to pass afterward, that I will pour out my spirit upon all flesh; and your sons and your daughters shall prophesy, your old men shall dream dreams, your young men shall see visions:
29 And also upon the servants and upon the handmaids in those days will I pour out my spirit.
30 And I will shew wonders [mowpheth] in the heavens and in the earth, blood, and fire, and pillars of smoke.
31 The sun shall be turned into darkness, and the moon into blood, before the great and terrible day of the LORD come.
32 And it shall come to pass, that whosoever shall call on the name of the LORD shall be delivered: for in mount Zion and in Jerusalem shall be deliverance, as the LORD has said, and in the remnant whom the LORD shall call.

Acts 2
1 And when the day of Pentecost was fully come, they were all with one accord in one place.
2 And suddenly there came a sound from heaven as of a rushing mighty wind, and it filled all the house where they were sitting.
3 And there appeared unto them cloven tongues like as of fire, and it sat upon each of them.
4 And they were all filled with the Holy Ghost, and began to speak with other tongues, as the Spirit gave them utterance. [as did Jonah to Nineveh]
5 And there were dwelling at Jerusalem Jews, devout men, out of every nation under heaven.
6 Now when this was noised abroad, the multitude came together, and were confounded, because that every man heard them speak in his own language.
7 And they were all amazed and marveled, saying one to another, Behold, are not all these which speak Galilaeans?
8 And how hear we every man in our own tongue, wherein we were born?
9 Parthians, and Medes, and Elamites, and the dwellers in Mesopotamia, and in Judaea, and Cappadocia, in Pontus, and Asia,
10 Phrygia, and Pamphylia, in Egypt, and in the parts of Libya about Cyrene, and strangers of Rome, Jews and proselytes,
11 Cretes and Arabians, we do hear them speak in our tongues the wonderful works of God [the great things spoken of in Joel 2:21 above].
12 And they were all amazed, and were in doubt, saying one to another, What means this?
13 Others mocking said, These men are full of new wine.
14 But Peter, standing up with the eleven, lifted up his voice, and said unto them, You men of Judaea, and all you that dwell at Jerusalem, be this known unto you, and hearken to my words:
15 For these are not drunken, as you suppose, seeing it is but the third hour of the day.
16 But this is that which was spoken by the prophet Joel;
17 And it shall come to pass in the last days [these days – now], says God, I will pour out of my Spirit upon all flesh: and your sons and your daughters shall prophesy, and your young men shall see visions, and your old men shall dream dreams:
18 And on my servants and on my handmaidens I will pour out in those days of my Spirit; and they shall prophesy:
19 And I will shew wonders in heaven above, and signs in the earth beneath; blood, and fire, and vapor of smoke:
20 The sun shall be turned into darkness [the church without understanding – unable to understand the words of God], and the moon into blood [government draining life from men], before the great and notable day of the LORD come:
21 And it shall come to pass, that whosoever shall call on the name of the LORD shall be saved.
22 You men of Israel, hear these words; Jesus of Nazareth, a man approved of God among you by miracles and wonders and signs [which you have witnessed], which God did by him in the midst of you, as you yourselves also know:
23 Him, being delivered by the determinate counsel and foreknowledge of God, you have taken, and by wicked hands have crucified and slain:
24 Whom God has raised up, having loosed the pains of death: because it was not possible that he should be held of it.
25 For David speaks concerning him [see Psalms 16 below], I foresaw the LORD always before my face, for he is on my right hand, that I should not be moved:
26 Therefore did my heart rejoice, and my tongue was glad; moreover also my flesh shall rest in hope:
27 Because you will not leave my soul in hell, neither will you suffer your Holy One to see corruption.
28 You have made known to me the ways of life; you shall make me full of joy with your countenance.
29 Men and brethren, let me freely speak unto you of the patriarch David, that he is both dead and buried, and his sepulcher is with us unto this day.
30 Therefore being a prophet, and knowing that God had sworn with an oath to him, that of the fruit of his loins, according to the flesh, he would raise up Christ to sit on his throne;
31 He seeing this before spoke of the resurrection of Christ, that his soul was not left in hell, neither his flesh did see corruption.
32 This Jesus has God raised up, whereof we all are witnesses.
33 Therefore being by the right hand of God exalted, and having received of the Father the promise of the Holy Ghost, he has shed forth this, which you now see and hear.
34 For David is not ascended into the heavens: but he says himself, The LORD said unto my LORD, Sit you on my right hand,
35 Until I make your foes your footstool.
36 Therefore let all the house of Israel know assuredly, that God has made the same Jesus, whom you have crucified, both LORD and Christ.
37 Now when they heard this, they were pricked in their heart, and said unto Peter and to the rest of the apostles, Men and brethren, what shall we do?
38 Then Peter said unto them, Repent, [and I say again, Repent] and be baptized every one of you in the name of Jesus Christ for the remission of sins, and you shall receive the gift of the Holy Ghost.
39 For the promise is unto you, and to your children, and to all that are afar off, even as many as the LORD our God shall call.
40 And with many other words did he testify and exhort, saying, Save yourselves from this untoward generation.
41 Then they that gladly received his word were baptized: and the same day there were added unto them about three thousand souls.
42 And they continued steadfastly in the apostles' doctrine and fellowship, and in breaking of bread, and in prayers.
43 And fear came upon every soul: and many wonders and signs were done by the apostles.
44 And all that believed were together, and had all things common;
45 And sold their possessions and goods, and parted them to all men, as every man had need.
46 And they, continuing daily with one accord in the temple, and breaking bread from house to house, did eat their meat with gladness and singleness of heart,
47 Praising God, and having favor with all the people. And the LORD added to the church daily such as should be saved.

Psalms 16
1 Preserve me, O God: for in you do I put my trust.
2 O my soul, you have said unto the LORD, You are my LORD: my goodness extends not to you;
3 But to the saints that are in the earth, and to the excellent, in whom is all my delight.
4 Their sorrows shall be multiplied that hasten after another god: their drink offerings of blood will I not offer, nor take up their names into my lips.
5 The LORD is the portion of mine inheritance and of my cup: you maintain my lot.
6 The lines are fallen unto me in pleasant places; yea, I have a goodly heritage.
7 I will bless the LORD, who has given me counsel: my reins also instruct me in the night seasons.
8 I have set the LORD always before me: because he is at my right hand, I shall not be moved.
9 Therefore my heart is glad, and my glory rejoices: my flesh also shall rest in hope.
10 For you will not leave my soul in hell; neither will you suffer your Holy One to see corruption.
11 You will shew me the path of life: in your presence is fullness of joy; at your right hand there are pleasures for evermore.

Isaiah 57
20 But the wicked are like the troubled sea, when it cannot rest, whose waters cast up mire and dirt.
21 There is no peace, says my God, to the wicked.