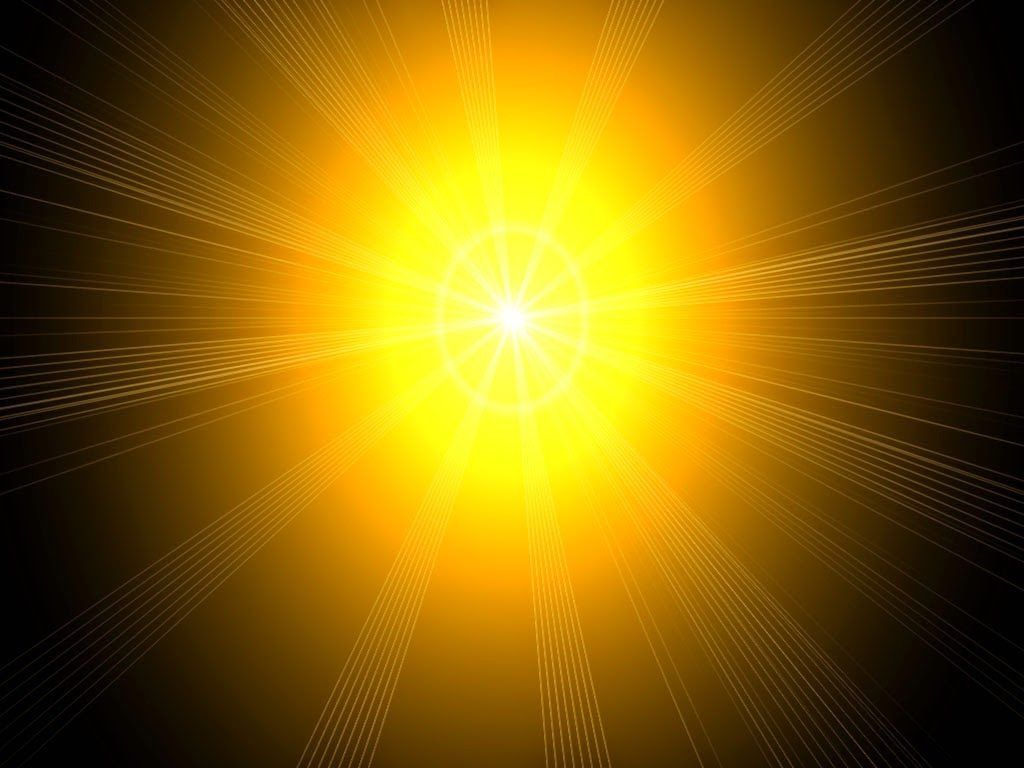 I will praise you, O LORD, with my whole heart; I will show forth all your marvelous works.

The above is one (David) who has seen the presence of the LORD, believing and speaking of His mighty works, the strange acts He is working, in and through His children.

Who among you will reign with God? Who will declare He is in our midst working? I tell you, if you keep silent the very rocks will cry out. As for me and my house, the children God has given me, we will praise the LORD with our whole heart, showing His marvelous works, judging the world whose ways are wickedness and destruction.

Psalms 9
1 I will praise you, O LORD, with my whole heart; I will shew forth all your marvelous works.
2 I will be glad and rejoice in you: I will sing praise to your name, O you most High.
3 When mine enemies are turned back, they shall fall and perish at your presence.
4 For you have maintained my right and my cause; you sat in the throne judging right.
5 You have rebuked the heathen, you have destroyed the wicked, you have put out their name for ever and ever.
6 O you enemy, destructions are come to a perpetual end: and you have destroyed cities; their memorial is perished with them.
7 But the LORD shall endure for ever: he has prepared his throne for judgment.
8 And he shall judge the world in righteousness, he shall minister judgment to the people in uprightness.
9 The LORD also will be a refuge for the oppressed, a refuge in times of trouble.
10 And they that know your name will put their trust in you: for you, LORD, have not forsaken them that seek you.
11 Sing praises to the LORD, which dwells in Zion: declare among the people his doings.
12 When he makes inquisition for blood, he remembers them: he forgets not the cry of the humble.
13 Have mercy upon me, O LORD; consider my trouble which I suffer of them that hate me, you that lifts me up from the gates of death:
14 That I may shew forth all your praise in the gates of the daughter of Zion: I will rejoice in your salvation.
15 The heathen are sunk down in the pit that they made: in the net which they hid is their own foot taken.
16 The LORD is known by the judgment which he executes: the wicked is snared in the work of his own hands. Higgaion. Selah.
17 The wicked shall be turned into hell, and all the nations that forget God.
18 For the needy shall not always be forgotten: the expectation of the poor shall not perish for ever.
19 Arise, O LORD; let not man prevail: let the heathen be judged in your sight.
20 Put them in fear, O LORD: that the nations may know themselves to be but men. Selah.

When verse 16 above, after describing the wicked snared in the words of their mouths, says "Higgaion," it's not only describing this event (work, act), but also referring us to the other three times the word is used. These are devices, the creations of the mind, the ideas upon which depends all their reasoning. As we know, the word following, "Selah," is telling us to think about these ideas, to ourselves find the deeper understanding the LORD has therein embedded.

Higgaion appears in Psalms 19:14, rendered "meditations," of the heart: the deep seat, foundation of, the throne of our mind where sits the thoughts/ideas that reign over us, our words and actions. The Psalm describes the revelation of heaven: the word of God rightly divided at the LORD's appearing as the light, giving us His knowledge and understanding: the ideas and ways that bring us out of ignorance and darkness.

Psalm 19
1 The heavens declare the glory [presence] of God; and the firmament shows his handy-work [the work of His hand].
2 Day unto day uttering speech, and night unto night showing knowledge.
3 There is no speech nor language, where their voice is not heard.
4 Their line is gone out through all the earth, and their words to the end of the world. In them has he set a tabernacle for the sun [the light rising that brings the new day],
5 Which is as a bridegroom coming out of his chamber [to join those His Father has chosen and arranged], and rejoices as a strong man to run a race.
6 His going forth is from the end of the heaven, and his circuit unto the ends of it [all the events of history have been engineered to culminate in this time]: and there is nothing hid from the heat thereof [and all ignorance that has hidden this fact melt away in the moment].
7 The law of the LORD is perfect, converting the soul: the testimony of the LORD is sure, making wise the simple.
8 The statutes of the LORD are right, rejoicing the heart: the commandment of the LORD is pure, enlightening [giving understanding to] the eyes.
9 The fear of the LORD is clean [with pure intention: to make pure], enduring for ever: the judgments of the LORD are true and righteous altogether.
10 More to be desired are they than gold, yea, than much fine gold: sweeter also than honey and the honeycomb.
11 Moreover by them is your servant warned: and in keeping of them there is great reward.
12 Who can understand his [own] errors? cleanse you me from secret faults [which I know not].
13 Keep back your servant also from presumptuous sins; let them not have dominion over me [let them not sit on the throne of my mind]: then shall I be upright, and I shall be innocent from the great transgression.
14 Let the words of my mouth, and the meditation [higgaion] of my heart, be acceptable in your sight, O LORD, my strength, and my redeemer.

The "great transgression" is describing the higgaion of the wicked, which lead them into ignorance and into ignorance of their ignorance, with no idea what they have fallen into; the words by which they are now judged, that display and prove the darkness in them. They are unable to stop speaking them, as dogs pointlessly barking at sounds in the night, their pride in their devices keeping them from praying for wisdom, as prescribed in the preceding verses of Psalms 19.

The Hebrew word used to tell of this "transgression" is pesha', meaning revolt, here against God and His preeminent ideas. The LORD's response to this rebellion is judgment, making know his authentic, quantifiable, intellectual superiority, which is His marvelous works: acts strange to man, blindly, primitively, consuming himself by his own ignorance and rejection of these better ways. "Oh that men would praise the LORD for his goodness, and for his wonderful works to the children of men!" Psalms 107:8

The places we must see to show us this point, where pasha' appears, are Job 36:9, Proverbs 29:6 & 16, and Isaiah 44:22. These all depict how the LORD send His correction, though men He chooses, to enlighten and bring man back from the brink of self-destruction where he now stands.

Job 36
1 Elihu [He is God – in him speaking] also proceeded, and said,
2 Suffer me a little, and I will shew you that I have yet to speak on God's behalf.
3 I will fetch my knowledge from afar, and will ascribe righteousness to my Maker.
4 For truly my words shall not be false: he that is perfect in knowledge is with you.
5 Behold, God is mighty, and despises not any: he is mighty in strength and wisdom.
6 He preserves not the life of the wicked: but gives right to the poor.
7 He withdraws not his eyes from the righteous: but with kings are they on the throne; yea, he does establish them for ever, and they are exalted.
8 And if they be bound in fetters, and be held in cords of affliction;
9 Then he shows them their work, and their transgressions [pesha' – revolt – the sins they are ignorant of] that they have exceeded.
10 He opens also their ear to discipline, and commands that they return from iniquity.
11 If they obey and serve him, they shall spend their days in prosperity, and their years in pleasures.
12 But if they obey not, they shall perish by the sword, and they shall die without knowledge.
13 But the hypocrites in heart heap up wrath: they cry [shava' – ask for His help] not when he binds them.
14 They die in youth, and their life is among the unclean [who refuse to be made pure – by receiving His correction].
15 He delivers the poor in his affliction, and opens their ears in oppression.
16 Even so would he have removed you out of the strait into a broad place, where there is no straitness [His ways of truth, wherein there is true liberty, true freedom and peace]; and that which should be set on your table should be full of fatness.
17 But you have fulfilled the judgment of the wicked: judgment and justice take hold on you.
18 Because there is wrath, beware lest he take you away with his stroke: then a great ransom cannot deliver you.
19 Will he esteem your riches? no, not gold, nor all the forces of strength.
20 Desire not the night [darkness], when people are cut off in their place.
21 Take heed, regard not iniquity: for this have you chosen rather than affliction.
22 Behold, God exalts by his power: who teaches like him?
23 Who has enjoined him his way? or who can say, You have wrought iniquity?
24 Remember that you magnify his work, which men behold.
25 Every man may see it; man may behold it afar off.
26 Behold, God is great, and we know him not [are ignorant of Him and therefore don't acknowledge His marvelous works], neither can the number of his years be searched out.
27 For he makes small the drops of water: they pour down rain [His word] according to the vapor thereof:
28 Which the clouds do drop and distil upon man abundantly.
29 Also can any understand the spreading of the clouds, or the noise of his tabernacle [His voice we now hear]?
30 Behold, he spreads his light [understanding] upon it, and covers the bottom of the sea [sent to what man considers low place].
31 For by them judges he the people; he gives meat in abundance.
32 With clouds he covers the light; and commands it not to shine by the cloud that comes betwixt.
33 The noise thereof shows concerning it, the cattle also concerning the vapor.

The cloud and the vapor are speaking of the word of God, man's understanding of it leaving as a vapor ascending into heaven, becoming as clouds covering the light/understanding, where they have first turned again into water and return to earth, as understanding to His flock, His cattle, as lightning, whose voice is as thunder.

Proverbs 29
1 He, that being often reproved hardens his neck, shall suddenly be destroyed, and that without remedy.
2 When the righteous are in authority, the people rejoice: but when the wicked bears rule, the people mourn.
3 Whoso loves wisdom rejoices his father: but he that keeps company with harlots spends his substance.
4 The king by judgment establishes the land: but he that receives gifts overthrows it.
5 A man that flatters his neighbor spreads a net for his feet.
6 In the transgression [pesha' – revolt] of an evil man there is a snare: but the righteous does sing and rejoice.
7 The righteous considers the cause of the poor: but the wicked regards not to know it.
8 Scornful men bring a city into a snare: but wise men turn away wrath.
9 If a wise man contends with a foolish man, whether he rage or laugh, there is no rest [the argument is endless because the foolish aren't looking for understanding – because he doesn't like the conclusions that become self-evident. They are a threat to the existence of his ignorance, which is used to cover his intentional evil].
10 The bloodthirsty hate the upright: but the just seek his soul [to pull him from the fires of his own making].
11 A fool utters all his mind: but a wise man keeps it in till afterward [the snare].
12 If a ruler hearkens to lies [Selah – think about who this obviously implicates], all his servants are wicked.
13 The poor and the deceitful man meet together: the LORD lightens both their eyes [gives understanding to both].
14 The king that faithfully judges the poor, his throne shall be established for ever.
15 The rod and reproof gives wisdom: but a child left to himself brings his mother to shame.
16 When the wicked are multiplied, transgression [pesha' – revolt] increases: but the righteous shall see their fall [see the blind lead the blind into the pit of hell].
17 Correct your son, and he shall give you rest; yea, he shall give delight unto your soul.
18 Where there is no vision, the people perish: but he that keeps the law, happy is he.
19 A [wicked] servant will not be corrected by words: for though he understand he will not answer [they will never acknowledge they have done any wrong – Selah].
20 See you a man that is hasty in his words [who doesn't think or understand the effect of his words]? there is more hope of a fool than of him.
21 He that delicately brings up his servant from a child shall have him become his son at the length.
22 An angry man stirs up strife, and a furious man abounds in transgression.
23 A man's pride shall bring him low [because he refuses to acknowledge his errors]: but honor shall uphold the humble in spirit [the honorable know they must humbly acknowledge their errors – because in the truth is freedom and peace].
24 Whoso is partner with a thief [TV preachers, false prophets, MSM, corrupt politicians, crony capitalists, and cultural elites] hates his own soul: he hears cursing, and rebukes it not [sells his soul by silence and agreement with their revolt – pesha'].
25 The fear of [these men] man brings a snare: but whoso puts his trust in the LORD shall be safe.
26 Many seek the ruler's favor; but every man's judgment comes from the LORD.
27 An unjust man is an abomination to the just: and he that is upright in the way is abomination to the wicked.

When pesha' appears in Isaiah 44:22 it is telling of when the and where the LORD meets us, the living and the dead, in the cloud, as we're told of in 1 Thessalonians 4:17. In Isaiah, it also tells of this cloud, in the air of understanding that reveals the LORD, obedience freeing us from the ignorance of rebellion: the power, and spirit, now works in the children of disobedience. It says in this cloud the LORD, by understanding, blots out our sin, which we know from 1 Corinthians 15, is the victory over death, from where only the LORD can quicken.

Isaiah 44
1 Yet now hear, O Jacob my servant; and Israel, whom I have chosen:
2 Thus says the LORD that made you, and formed you from the womb, which will help you; Fear not, O Jacob, my servant; and you, Jesurun [those who've prospered under my rule], whom I have chosen.
3 For I will pour water upon him that is thirsty, and floods upon the dry ground: I will pour my spirit upon your seed, and my blessing upon your offspring:
4 And they shall spring up as among the grass, as willows by the water courses.
5 One shall say, I am the LORD's; and another shall call himself by the name of Jacob; and another shall subscribe with his hand unto the LORD, and surname himself by the name of Israel.
6 Thus says the LORD the King of Israel, and his redeemer the LORD of hosts; I am the first, and I am the last; and beside me there is no God.
7 And who, as I, shall call, and shall declare it, and set it in order for me, since I appointed the ancient people? and the things that are coming, and shall come, let them shew unto them.
8 Fear you not, neither be afraid: have not I told you from that time, and have declared it? you are even my witnesses. Is there a God beside me? yea, there is no God; I know not any.
9 They that make a graven image are all of them vanity; and their delectable things shall not profit; and they are their own witnesses; they see not, nor know; that they may be ashamed.
10 Who has formed a god, or molten a graven image that is profitable for nothing?
11 Behold, all his fellows shall be ashamed: and the workmen, they are of men: let them all be gathered together, let them stand up; yet they shall fear, and they shall be ashamed together.
12 The smith with the tongs both works in the coals, and fashioned it with hammers, and works it with the strength of his arms: yea, he is hungry, and his strength fails: he drinks no water, and is faint.
13 The carpenter stretches out his rule; he marks it out with a line; he fits it with planes, and he marks it out with the compass, and makes it after the figure of a man, according to the beauty of a man; that it may remain in the house.
14 He hews him down cedars, and taketh the cypress and the oak, which he strengthens for himself among the trees of the forest: he plants an ash, and the rain does nourish it.
15 Then shall it be for a man to burn: for he will take thereof, and warm himself; yea, he kindles it, and bakes bread; yea, he makes a god, and worships it; he makes it a graven image, and falls down thereto.
16 He burns part thereof in the fire; with part thereof he eats flesh; he roasts roast, and is satisfied: yea, he warms himself, and says, Aha, I am warm, I have seen the fire:
17 And the residue thereof he makes a god, even his graven image: he falls down unto it, and worships it, and prays unto it, and says, Deliver me; for you are my god.
18 They have not known nor understood: for he has shut their eyes, that they cannot see; and their hearts, that they cannot understand.
19 And none considers in his heart, neither is there knowledge nor understanding to say, I have burned part of it in the fire; yea, also I have baked bread upon the coals thereof; I have roasted flesh, and eaten it: and shall I make the residue thereof an abomination? shall I fall down to the stock of a tree?
20 He feeds on ashes: a deceived heart has turned him aside, that he cannot deliver his soul, nor say, Is there not a lie in my right hand?
21 Remember these, O Jacob and Israel; for you are my servant: I have formed you; you are my servant: O Israel, you shall not be forgotten of me.
22 I have blotted out, as a thick cloud, your transgressions [pesha'], and, as a cloud, your sins: return unto me; for I have redeemed you.
23 Sing, O you heavens; for the LORD has done it: shout [see 1 Thessalonians 4:16 below], you lower parts of the earth: break forth into singing, you mountains, O forest, and every tree therein: for the LORD has redeemed Jacob, and glorified himself in Israel.
24 Thus says the LORD, your redeemer, and he that formed you from the womb, I am the LORD that makes all things; that stretches forth the heavens alone; that spreads abroad the earth by myself;
25 That frustrates the tokens of the liars, and makes diviners mad; that turns wise men backward, and makes their knowledge foolish;
26 That confirms the word of his servant, and performs the counsel of his messengers; that says to Jerusalem, You shall be inhabited; and to the cities of Judah, You shall be built, and I will raise up the decayed places thereof:
27 That says to the deep, Be dry [so what is in you is seen], and I will dry up your rivers [quieting that which has flowed corruption]:
28 That says of Cyrus [the refiner in the furnace – who God has chosen], He is my shepherd, and shall perform all my pleasure: even saying to Jerusalem, You shall be built; and to the temple, Your foundation shall be laid.

2 Corinthians 4
1 Therefore seeing[,] we have this ministry, as we have received mercy, we faint not;
2 But have renounced the hidden things of dishonesty, not walking in craftiness, nor handling the word of God deceitfully; but by manifestation of the truth commending ourselves to every man's conscience in the sight of God.
3 But if our gospel be hid, it is hid to them that are lost:
4 In whom the god of this world has blinded the minds of them which believe not, lest the light of the glorious gospel of Christ, who is the image of God, should shine unto them.
5 For we preach not ourselves, but Christ Jesus the LORD; and ourselves your servants for Jesus' sake.
6 For God, who commanded the light to shine out of darkness, has shined in our hearts, to give the light of the knowledge of the glory of God in the face of Jesus Christ.
7 But we have this treasure in earthen vessels, that the excellency of the power may be of God, and not of us.

Ephesians 2
1 And you has he quickened, who were dead in trespasses and sins;
2 Wherein in time past you walked according to the course of this world, according to the prince of the power of the air [aer], the spirit that now works in the children of disobedience:
3 Among whom also we all had our conversation in times past in the lusts of our flesh, fulfilling the desires of the flesh and of the mind; and were by nature the children of wrath, even as others.
4 But God, who is rich in mercy, for his great love wherewith he loved us,
5 Even when we were dead in sins, has quickened us together with Christ, (by grace you are saved;)
6 And has raised us up together, and made us sit together in heavenly places in Christ Jesus:
7 That in the ages to come he might shew the exceeding riches of his grace in his kindness toward us through Christ Jesus.
8 For by grace are you saved through faith; and that not of yourselves: it is the gift of God:
9 Not of works, lest any man should boast.
10 For we are his workmanship, created in Christ Jesus unto good works, which God has before ordained that we should walk in them.
11 Wherefore remember, that you being in time past Gentiles in the flesh, who are called Uncircumcision by that which is called the Circumcision in the flesh made by hands;
12 That at that time you were without Christ, being aliens from the commonwealth of Israel, and strangers from the covenants of promise, having no hope, and without God in the world:
13 But now in Christ Jesus you who sometimes were far off are made nigh by the blood of Christ.
14 For he is our peace, who has made both one, and has broken down the middle wall of partition between us;
15 Having abolished in his flesh the enmity, even the law of commandments contained in ordinances; for to make in himself of twain one new man, so making peace;
16 And that he might reconcile both unto God in one body by the cross, having slain the enmity thereby:
17 And came and preached peace to you which were afar off, and to them that were nigh.

1 Thessalonians 4
7 For God has not called us unto uncleanness, but unto holiness.
8 He therefore that despises, despises not man, but God, who has also given unto us his holy Spirit.
9 But as touching brotherly love you need not that I write unto you: for you yourselves are taught of God to love one another.
10 And indeed you do it toward all the brethren which are in all Macedonia [the houses of the dead – sleeping]: but we beseech you, brethren, that you increase more and more;
11 And that you study to be quiet, and to do your own business, and to work with your own hands, as we commanded you;
12 That you may walk honestly toward them that are without, and that you may have lack of nothing.
13 But I would not have you to be ignorant, brethren, concerning them which are asleep, that you sorrow not, even as others which have no hope.
14 For if we believe that Jesus died and rose again, even so them also which sleep in Jesus will God bring with him.
15 For this we say unto you by the word of the LORD, that we which are alive and remain unto the coming of the LORD shall not prevent them which are asleep.
16 For the LORD himself shall descend from heaven with a shout, with the voice of the archangel, and with the trump of God: and the dead in Christ shall rise first:
17 Then we which are alive and remain shall be caught up together with them in the clouds [what once blotted out the light and now blots out, takes away, our errors/sins], to meet the LORD in the air [aer – breathing in and out His understanding]: and so shall we ever be with the LORD.
18 Wherefore comfort one another with these words.

1 Thessalonians 5
1 But of the times and the seasons, brethren, you have no need that I write unto you.
2 For yourselves know perfectly that the day of the LORD so comes as a thief in the night.
3 For when they shall say, Peace and safety; then sudden destruction comes upon them, as travail upon a woman with child; and they shall not escape.
4 But you, brethren, are not in darkness, that that day should overtake you as a thief.
5 You are all the children of light, and the children of the day: we are not of the night, nor of darkness.
6 Therefore let us not sleep, as do others; but let us watch and be sober.
7 For they that sleep sleep in the night; and they that be drunken are drunken in the night.
8 But let us, who are of the day, be sober, putting on the breastplate of faith and love; and for an helmet, the hope of salvation.
9 For God has not appointed us to wrath, but to obtain salvation by our LORD Jesus Christ,
10 Who died for us, that, whether we wake or sleep, we should live together with him.
11 Wherefore comfort yourselves together, and edify [educate] one another, even as also you do.

1 Corinthians 15
12 Now if Christ be preached that he rose from the dead, how say some among you that there is no resurrection of the dead?
13 But if there be no resurrection of the dead, then is Christ not risen:
14 And if Christ be not risen, then is our preaching vain, and your faith is also vain.
15 Yea, and we are found false witnesses of God; because we have testified of God that he raised up Christ: whom he raised not up, if so be that the dead rise not.
16 For if the dead rise not, then is not Christ raised:
17 And if Christ be not raised, your faith is vain; you are yet in your sins.
18 Then they also which are fallen asleep in Christ are perished.
19 If in this life only we have hope in Christ, we are of all men most miserable.
20 But now is Christ risen from the dead, and become the first-fruits of them that slept.
21 For since by man came death, by man came also the resurrection of the dead.
22 For as in Adam all die, even so in Christ shall all be made alive.
23 But every man in his own order: Christ the first-fruits; afterward they that are Christ's at his coming.
24 Then comes the end, when he shall have delivered up the kingdom to God, even the Father; when he shall have put down all rule and all authority and power.
25 For he must reign, till he has put all enemies under his feet.
26 The last enemy that shall be destroyed is death.
27 For he has put all things under his feet. But when he says all things are put under him, it is manifest that he is excepted, which did put all things under him.
28 And when all things shall be subdued unto him, then shall the Son also himself be subject unto him that put all things under him, that God may be all in all.
29 Else what shall they do which are baptized for the dead [baptized into Christ's death – Romans 6:3 Know you not, that so many of us as were baptized into Jesus Christ were baptized into his death?], if the dead rise not at all? why are they then baptized for the dead?
30 And why stand we in jeopardy every hour?
31 I protest by your rejoicing which I have in Christ Jesus our LORD, I die daily.
32 If after the manner of men I have fought with beasts at Ephesus, what advantages it me, if the dead rise not? let us eat and drink; for to morrow we die.
33 Be not deceived: evil communications corrupt good manners.
34 Awake to righteousness, and sin not; for some have not the knowledge of God: I speak this to your shame.
35 But some man will say, How are the dead raised up? and with what body do they come?
36 You fool, that which you sows is not quickened, except it die:
37 And that which you sows, you sows not that body that shall be, but bare grain, it may chance of wheat, or of some other grain:
38 But God gives it a body as it has pleased him, and to every seed his own body.
39 All flesh is not the same flesh: but there is one kind of flesh of men, another flesh of beasts, another of fishes, and another of birds.
40 There are also celestial bodies, and bodies terrestrial: but the glory of the celestial is one, and the glory of the terrestrial is another.
41 There is one glory of the sun, and another glory of the moon, and another glory of the stars: for one star differs from another star in glory.
42 So also is the resurrection of the dead. It is sown in corruption; it is raised in incorruption:
43 It is sown in dishonor; it is raised in glory: it is sown in weakness; it is raised in power:
44 It is sown a natural body; it is raised a spiritual body. There is a natural body, and there is a spiritual body [human bodies, one without and one with God's Spirit].
45 And so it is written, The first man Adam was made a living soul; the last Adam was made a quickening spirit.
46 Howbeit that was not first which is spiritual, but that which is natural; and afterward that which is spiritual.
47 The first man is of the earth, earthy; the second man is the LORD from heaven.
48 As is the earthy, such are they also that are earthy: and as is the heavenly, such are they also that are heavenly.
49 And as we have borne the image of the earthy, we shall also bear the image of the heavenly.
50 Now this I say, brethren, that flesh and blood cannot inherit the kingdom of God; neither does corruption inherit incorruption.
51 Behold, I shew you a mystery; We shall not all sleep, but we shall all be changed,
52 In a moment, in the twinkling of an eye, at the last trump: for the trumpet shall sound, and the dead shall be raised incorruptible, and we shall be changed.
53 For this corruptible must put on incorruption, and this mortal must put on immortality.
54 So when this corruptible shall have put on incorruption, and this mortal shall have put on immortality, then shall be brought to pass the saying that is written, Death is swallowed up in victory.
55 O death, where is your sting? O grave, where is your victory?
56 The sting of death is sin; and the strength of sin is the law.
57 But thanks be to God, which gives us the victory through our LORD Jesus Christ [see Isaiah 44:22 above].
58 Therefore, my beloved brethren, be you steadfast, immovable, always abounding in the work of the LORD, forasmuch as you know that your labor is not in vain in the LORD.

Friends, these are the marvelous works of the LORD, his strange acts. Will you proclaim them?

Isaiah 28
19 From the time that it goes forth it shall take you: for morning by morning shall it pass over, by day and by night: and it shall be a vexation only to understand the report.
20 For the bed is shorter than that a man can stretch himself on it: and the covering narrower than that he can wrap himself in it.
21 For the LORD shall rise up as in mount Perazim [breaking forth upon the enemies as a breath forth of great waters – this word], he shall be wroth as in the valley of Gibeon [which come as great hailstones from heaven, waters there frozen, reserved for this battle in this time of war by good judgment], that he may do his work, his strange work; and bring to pass his act, his strange act.
22 Now therefore be you not mockers, lest your bands be made strong: for I have heard from the LORD God of hosts a consumption [this day of the culmination of the events throughout all history – the appointed time of the rendezvous – in this battle in Meggidon – Armageddon], even determined upon the whole earth.
23 Give you ear, and hear my voice; hearken, and hear my speech.

Matthew 25
6 And at midnight there was a cry made, Behold, the bridegroom comes; go you out to meet him.
7 Then all those virgins arose, and trimmed their lamps.
8 And the foolish said unto the wise, Give us of your oil; for our lamps are gone out.
9 But the wise answered, saying, Not so; lest there be not enough for us and you: but go you rather to them that sell, and buy for yourselves.
10 And while they went to buy, the bridegroom came; and they that were ready went in with him to the marriage: and the door was shut.
11 Afterward came also the other virgins, saying, LORD, LORD, open to us.
12 But he answered and said, Truly I say unto you, I know you not.
13 Watch therefore, for you know neither the day nor the hour wherein the Son of man comes.