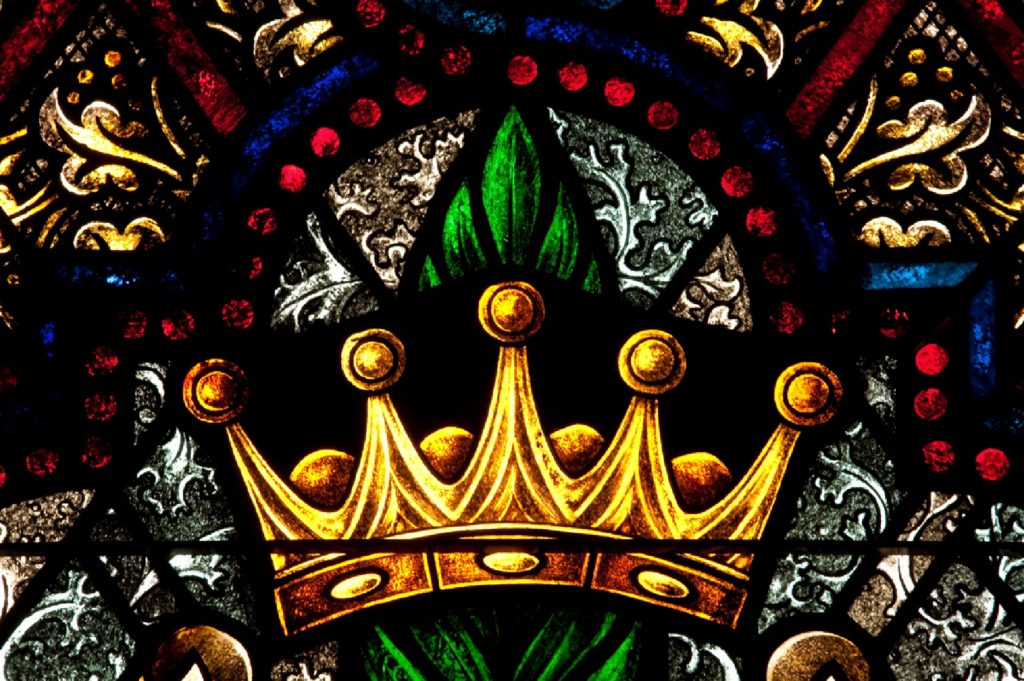 Incline your ear, and come unto me: hear, and your soul shall live; and I will make an everlasting covenant with you, even the sure mercies of David.
Continued: The above is Isaiah 55:3, where the LORD is speaking through Isaiah, calling all to His mercy, which He promised to David. As we saw in the previous post and many before, this promise first appears in 2 Samuel 7 where the LORD promises David He will make him a house (a family), and His mercy will never depart from it. The LORD says this promise is His mercy will not depart from them as it did from Saul, meaning He will not take the throne from his house and give it to another, but instead, he will correct (chasten – yakach) them with the rod of men and the children of men.
This promised correction comes by the means of what Isaiah speaks, saying, "1 Ho, every one that thirsts, come you to the waters, and he that has no money; come you, buy, and eat; yea, come, buy wine and milk without money and without price. 2 Wherefore do you spend money for that which is not bread? and your labor for that which satisfies not? hearken diligently unto me, and eat you that which is good, and let your soul delight itself in fatness. 3 Incline your ear, and come unto me: hear, and your soul shall live; and I will make an everlasting covenant with you, even the sure mercies of David. 4 Behold, I have given him for a witness to the people, a leader and commander to the people."
This takes us again to Jonah 2:8 which tells of the lying vanities and says that those who observe them forsake their own mercy. This is the perfected understanding of God's grace, and of the unforgivable sin. God's grace is sending the free gift of correction, His never-ending mercy, to restore those who receive it into good standing (into His kingdom). Entering (heaven) is impossible for those who reject the correction, which comes in the form of Him speaking through His children, those in whom He manifests His mercy, grace, and truth.
This correction and its means are what Isaiah speaks of in Isaiah 61, there not only reiterating what he says above but also plainly telling us it is the LORD in Him doing the work through Him. As we have seen, this means and plan of correction are what David also plainly describes in his last words, recorded in both 2 Samuel 22 and 23.
Isaiah 6
11 The Spirit of the LORD God is upon me; because the LORD has anointed me to preach good tidings unto the meek; he has sent me to bind up the brokenhearted, to proclaim liberty to the captives, and the opening of the prison to them that are bound;2 To proclaim the acceptable year of the LORD, and the day of vengeance of our God; to comfort all that mourn;3 To appoint unto them that mourn in Zion, to give unto them beauty for ashes, the oil of joy for mourning, the garment of praise for the spirit of heaviness; that they might be called trees of righteousness, the planting of the LORD, that he might be glorified.4 And they shall build the old wastes, they shall raise up the former desolations, and they shall repair the waste cities, the desolations of many generations.5 And strangers shall stand and feed your flocks, and the sons of the alien shall be your plowmen and your vinedressers.6 But you shall be named the Priests of the LORD: men shall call you the Ministers of our God: you shall eat the riches of the Gentiles, and in their glory shall you boast yourselves.7 For your shame you shall have double; and for confusion they shall rejoice in their portion: therefore in their land they shall possess the double: everlasting joy shall be unto them.8 For I the LORD love judgment, I hate robbery for burnt offering; and I will direct their work in truth, and I will make an everlasting covenant with them.9 And their seed shall be known among the Gentiles, and their offspring among the people: all that see them shall acknowledge them, that they are the seed which the LORD has blessed.10 I will greatly rejoice in the LORD, my soul shall be joyful in my God; for he has clothed me with the garments of salvation, he has covered me with the robe of righteousness, as a bridegroom decks himself with ornaments, and as a bride adorns herself with her jewels.11 For as the earth brings forth her bud, and as the garden causes the things that are sown in it to spring forth; so the LORD God will cause righteousness and praise to spring forth before all the nations.
2 Samuel 2
21 And David spoke unto the LORD the words of this song in the day that the LORD had delivered him out of the hand of all his enemies, and out of the hand of Saul:2 And he said, The LORD is my rock [from where these life giving waters flow], and my fortress, and my deliverer;3 The God of my rock; in him will I trust: he is my shield, and the horn of my salvation, my high tower, and my refuge, my savior; you saves me from violence.4 I will call on the LORD, who is worthy to be praised: so shall I be saved from mine enemies.5 When the waves of death compassed me, the floods of ungodly men made me afraid;6 The sorrows of hell compassed me about; the snares of death prevented me;7 In my distress I called upon the LORD, and cried to my God: and he did hear my voice out of his temple, and my cry did enter into his ears.8 Then the earth shook and trembled; the foundations of heaven moved and shook, because he was wroth.9 There went up a smoke out of his nostrils, and fire out of his mouth devoured: coals were kindled by it.10 He bowed the heavens also, and came down; and darkness was under his feet.11 And he rode upon a cherub, and did fly: and he was seen upon the wings of the wind.12 And he made darkness pavilions round about him, dark waters, and thick clouds of the skies.13 Through the brightness before him were coals of fire kindled.14 The LORD thundered from heaven, and the most High uttered his voice.15 And he sent out arrows, and scattered them; lightning, and discomfited them.16 And the channels of the sea appeared, the foundations of the world were discovered, at the rebuking of the LORD, at the blast of the breath of his nostrils.17 He sent from above, he took me; he drew me out of many waters;18 He delivered me from my strong enemy, and from them that hated me: for they were too strong for me.19 They prevented me in the day of my calamity: but the LORD was my stay.20 He brought me forth also into a large place: he delivered me, because he delighted in me.21 The LORD rewarded me according to my righteousness: according to the cleanness of my hands has he recompensed me.22 For I have kept the ways of the LORD, and have not wickedly departed from my God.23 For all his judgments were before me: and as for his statutes, I did not depart from them.24 I was also upright before him, and have kept myself from mine iniquity.25 Therefore the LORD has recompensed me according to my righteousness; according to my cleanness in his eye sight.26 With the merciful you will show yourself merciful, and with the upright man you will show yourself upright.27 With the pure you will show yourself pure; and with the froward [those who twist and pervert truth] you will show yourself unsavory.28 And the afflicted people you will save: but your eyes are upon the haughty, that you may bring them down.29 For you are my lamp, O LORD: and the LORD will lighten my darkness.30 For by you I have run through a troop: by my God have I leaped over a wall.31 As for God, his way is perfect; the word of the LORD is tried: he is a buckler to all them that trust in him.32 For who is God, save the LORD? and who is a rock, save our God?33 God is my strength and power: and he makes my way perfect.34 He makes my feet like hinds' feet: and sets me upon my high places.35 He teaches my hands to war; so that a bow of steel is broken by mine arms.36 You have also given me the shield of your salvation: and your gentleness has made me great.37 You have enlarged my steps under me; so that my feet did not slip.38 I have pursued mine enemies, and destroyed them; and turned not again until I had consumed them.39 And I have consumed them, and wounded them, that they could not arise: yea, they are fallen under my feet.40 For you have girded me with strength to battle: them that rose up against me have you subdued under me.41 You have also given me the necks of mine enemies, that I might destroy them that hate me.42 They looked, but there was none to save; even unto the LORD, but he answered them not.43 Then did I beat them as small as the dust of the earth, I did stamp them as the mire of the street, and did spread them abroad.44 You also have delivered me from the strivings of my people, you have kept me to be head of the heathen: a people which I knew not shall serve me.45 Strangers shall submit themselves unto me: as soon as they hear, they shall be obedient unto me.46 Strangers shall fade away, and they shall be afraid out of their close places.47 The LORD lives; and blessed be my rock; and exalted be the God of the rock of my salvation.48 It is God that avenges me, and that brings down the people under me.49 And that brings me forth from mine enemies: you also have lifted me up on high above them that rose up against me: you have delivered me from the violent man.50 Therefore I will give thanks unto you, O LORD, among the heathen, and I will sing praises unto your name.51 He is the tower of salvation for his king: and shows mercy to his anointed, unto David, and to his seed for evermore.
2 Samuel 23
1 Now these be the last words of David. David the son of Jesse said, and the man who was raised up on high, the anointed of the God of Jacob, and the sweet psalmist of Israel, said,2 The Spirit of the LORD spoke by me, and his word was in my tongue.3 The God of Israel said, the Rock of Israel spoke to me, He that rules over men must be just, ruling in the fear of God.4 And he shall be as the light of the morning, when the sun rises, even a morning without clouds; as the tender grass springing out of the earth by clear shining after rain.5 Although my house be not so with God; yet he has made with me an everlasting covenant, ordered in all things, and sure: for this is all my salvation, and all my desire, although he make it not to grow.6 But the sons of Belial shall be all of them as thorns thrust away, because they cannot be taken with hands:7 But the man that shall touch them must be fenced with iron and the staff of a spear; and they shall be utterly burned with fire in the same place.
These final three verses tell of the ugly reality of the fallen nature: the natural condition, among some of those given free will to self-determine their own course, to choose the wrong path, even when knowing it is such. These are those who must be separated into a place where the fires forever burn: meaning we never accept (define) their erroneous and perverted ideas as normal or an acceptable (right) choice. We don't restrict their right to choose until it encroaches on the God-given rights of others (life, liberty, property), and when it does it must be vigilantly, endlessly, condemned and combatted. Amen!
This is the time in which we live, days of evil as the new normal, when the earth has become without form and void, built into it upon a foundation of cultivated confusion, with stones having no value beyond the moment. (A moment in the context of an airplane means the position forward or aft of the center of balance where weight is placed. The farther away from this center weight is placed (the moment) the more out of balance the aircraft becomes. There is a moment and weight beyond which the airplane ceases to fly, and instead falls. The farther away from the center of balance the moment is, the less weight it takes to cause a stall. We are at this moment in time. This is the shipwreck of man's own making (it has nothing to do with the weather), and the only cause is not understanding or ignoring the moment.)
As we know, because we have both been warned of it and are now experiencing it, there are those who mock the idea of God sending His correction to save those who will take it as His hand. I urge all to not think of God as some superstition men have created. Their creations (idols) and perversions of God's true character do not alter or prevent His promises. He has sent me, as the seed of David He has raised to lead Him people again into understanding (into His promised kingdom).
Isaiah 55
4 Behold, I have given him for a witness to the people, a leader and commander to the people.5 Behold, you shall call a nation that you know not, and nations that knew not you shall run unto you because of the LORD your God, and for the Holy One of Israel; for he has glorified you.6 Seek you the LORD while he may be found, call you upon him while he is near:7 Let the wicked forsake his way, and the unrighteous man his thoughts: and let him return unto the LORD, and he will have mercy upon him; and to our God, for he will abundantly pardon.8 For my thoughts are not your thoughts, neither are your ways my ways, says the LORD.9 For as the heavens are higher than the earth, so are my ways higher than your ways, and my thoughts than your thoughts.10 For as the rain comes down, and the snow from heaven, and returns not thither, but waters the earth, and makes it bring forth and bud, that it may give seed to the sower, and bread to the eater:11 So shall my word be that goes forth out of my mouth: it shall not return unto me void, but it shall accomplish that which I please, and it shall prosper in the thing whereto I sent it.12 For you shall go out with joy, and be led forth with peace: the mountains and the hills shall break forth before you into singing, and all the trees of the field shall clap their hands.13 Instead of the thorn shall come up the fir tree, and instead of the brier shall come up the myrtle tree: and it shall be to the LORD for a name, for an everlasting sign that shall not be cut off.
Now, again, I call all God's people to repent, and in doing join Him in saving the world.
Isaiah 28
16 Therefore thus says the LORD God, Behold, I lay in Zion for a foundation a stone, a tried stone, a precious corner stone, a sure foundation: he that believes shall not make haste.17 Judgment also will I lay to the line, and righteousness to the plummet: and the hail shall sweep away the refuge of lies, and the waters shall overflow the hiding place.18 And your covenant with death shall be disannulled, and your agreement with hell shall not stand; when the overflowing scourge shall pass through, then you shall be trodden down by it.19 From the time that it goes forth it shall take you: for morning by morning shall it pass over, by day and by night: and it shall be a vexation only to understand the report.20 For the bed is shorter than that a man can stretch himself on it: and the covering narrower than that he can wrap himself in it.21 For the LORD shall rise up as in mount Perazim, he shall be wroth as in the valley of Gibeon, that he may do his work, his strange work; and bring to pass his act, his strange act.22 Now therefore be you not mockers, lest your bands be made strong: for I have heard from the LORD God of hosts a consumption, even determined upon the whole earth.23 Give you ear, and hear my voice; hearken, and hear my speech.
As we know from many previous studies, when Isaiah (the LORD in him) describes the LORD's now rising up as in mount Perazim, He is referring to 2 Samuel 5:20. There David describes when the LORD (God, in 1 Chronicles 14:11), in Baal-Perazim, broke forth upon David's enemies as the breaking forth of great waters. It is telling of now, when the word of God breaks forth upon those who oppose Him at his appearing. Historically it was when the foreign invaders (Philistines) heard the LORD made David king over Israel, and he reigned from Jerusalem, after he had already reigned as king over Judah (now the elect) for seven years and six months in Hebron.
Do you understand the moment? David is the center of balance and it is the time when all God's people move toward him.
2 Samuel 5
20 And David came to Baalperazim, and David smote them there, and said, The LORD has broken forth upon mine enemies before me, as the breach of waters. Therefore he called the name of that place Baalperazim.21 And there they left their images [the idols they have created – upon which the word of God has broken forth], and David and his men burned them.
As we also know from many past discussions, the LORD speaking of Gibeon is referring us to Joshua 10. There we are told the men of Gibeon made peace with Israel (still united under Joshua – Jesus) and the men who then controlled Jerusalem, Hebron, and other cities that would later belong to God's people, tried to take Gibeon. In response, the LORD sends Joshua and Israel to help defend Gibeon.
Joshua 10
6 And the men of Gibeon sent unto Joshua to the camp to Gilgal, saying, Slack not your hand from your servants; come up to us quickly, and save us, and help us: for all the kings of the Amorites that dwell in the mountains are gathered together against us.7 So Joshua ascended from Gilgal, he, and all the people of war with him, and all the mighty men of valor.8 And the LORD said unto Joshua, Fear them not: for I have delivered them into your hand; there shall not a man of them stand before you.9 Joshua therefore came unto them suddenly, and went up from Gilgal all night.10 And the LORD discomfited them before Israel, and slew them with a great slaughter at Gibeon, and chased them along the way that goes up to Bethhoron [the cave that is their prison – of their own ideas], and smote them to Azekah [plowed under their fields/crop], and unto Makkedah [the place of their shepherds – wolves among the flock].11 And it came to pass, as they fled from before Israel, and were in the going down to Bethhoron, that the LORD cast down great stones from heaven upon them unto Azekah, and they died: they were more which died with hailstones than they whom the children of Israel slew with the sword.12 Then spoke Joshua to the LORD in the day when the LORD delivered up the Amorites [those who can't stop running their mouths and by their words cause and continue the opposition to God's word and work] before the children of Israel, and he said in the sight of Israel, Sun [church], stand you still upon Gibeon; and you, Moon [civil government], in the valley of Ajalon [to bring down their power – the same spirit that now works in the children of disobedience].13 And the sun stood still, and the moon stayed, until the people had avenged themselves upon their enemies. Is not this written in the book of Jasher [justice]? So the sun stood still in the midst of heaven, and hasted not to go down about a whole day.14 And there was no day like that before it or after it, that the LORD hearkened unto the voice of a man: for the LORD fought for Israel.15 And Joshua returned, and all Israel with him, unto the camp to Gilgal.16 But these five kings fled, and hid themselves in a cave at Makkedah.17 And it was told Joshua, saying, The five kings are found hid in a cave at Makkedah.18 And Joshua said, Roll great stones [the same stones God rained from heaven] upon the mouth of the cave, and set men by it for to keep them:19 And stay you not, but pursue after your enemies, and smite the hindmost of them; suffer them not to enter into their cities: for the LORD your God has delivered them into your hand.20 And it came to pass, when Joshua and the children of Israel had made an end of slaying them with a very great slaughter, till they were consumed, that the rest which remained of them entered into fenced cities.21 And all the people returned to the camp to Joshua at Makkedah in peace: none moved his tongue against any of the children of Israel.22 Then said Joshua, Open the mouth of the cave, and bring out those five kings unto me out of the cave.23 And they did so, and brought forth those five kings unto him out of the cave, the king of Jerusalem, the king of Hebron, the king of Jarmuth, the king of Lachish, and the king of Eglon.24 And it came to pass, when they brought out those kings unto Joshua, that Joshua called for all the men of Israel, and said unto the captains of the men of war which went with him, Come near, put your feet upon the necks of these kings. And they came near, and put their feet upon the necks of them.25 And Joshua said unto them, Fear not, nor be dismayed, be strong and of good courage: for thus shall the LORD do to all your enemies against whom you fight.
Do you understand the moment?
Proverbs 28
1 The wicked flee when no man pursues: but the righteous are bold as a lion.2 For the transgression of a land many are the princes thereof: but by a man of understanding and knowledge the state thereof shall be prolonged.3 A poor man that oppresses the poor is like a sweeping rain which leaves no food.4 They that forsake the law praise the wicked: but such as keep the law contend with them.5 Evil men understand not judgment: but they that seek the LORD understand all things.6 Better is the poor that walks in his uprightness, than he that is perverse in his ways, though he be rich.7 Whoso keeps the law is a wise son: but he that is a companion of riotous men shames his father.8 He that by usury and unjust gain increases his substance, he shall gather it for him that will pity the poor.9 He that turns away his ear from hearing the law, even his prayer shall be an abomination.10 Whoso causes the righteous to go astray in an evil way, he shall fall himself into his own pit: but the upright shall have good things in possession.11 The rich man is wise in his own conceit; but the poor that has understanding searches him out.12 When righteous men do rejoice, there is great glory: but when the wicked rise, a man is hidden.13 He that covers his sins shall not prosper: but whoso confesses and forsakes them shall have mercy.14 Happy is the man that fears always [the wages of sin]: but he that hardens his heart shall fall into mischief.15 As a roaring lion, and a ranging bear; so is a wicked ruler over the poor people.16 The prince that wants [has not] understanding is also a great oppressor: but he that hates covetousness shall prolong his days.17 A man that does violence to the blood of any person shall flee to the pit; let no man stay him.18 Whoso walks uprightly shall be saved: but he that is perverse in his ways shall fall at once.19 He that tills his land shall have plenty of bread: but he that follows after vain persons shall have poverty enough.20 A faithful man shall abound with blessings: but he that makes haste to be rich shall not be innocent.21 To have respect of persons is not good: for [because] for a piece of bread that man will transgress.22 He that hastes to be rich has an evil eye, and considers not that poverty shall come upon him.23 He that rebukes [yakach – corrects] a man afterward shall find more favor than he that flatters with the tongue.24 Whoso robs his father or his mother, and says, It is no transgression; the same is the companion of a destroyer.25 He that is of a proud heart stirs up strife: but he that puts his trust in the LORD shall be made fat.26 He that trusts in his own heart is a fool: but whoso walks wisely, he shall be delivered.27 He that gives unto the poor shall not lack: but he that hides his eyes shall have many a curse.28 When the wicked rise, men hide themselves: but when they perish, the righteous increase.
Psalms 13
31 Behold, how good and how pleasant it is for brethren to dwell together in unity!2 It is like the precious ointment upon the head, that ran down upon the beard, even Aaron's beard: that went down to the skirts of his garments;3 As the dew of Hermon, and as the dew that descended upon the mountains of Zion: for there the LORD commanded the blessing, even life for evermore.

Psalms 13
41 Behold, bless you the LORD, all you servants of the LORD, which by night stand in the house of the LORD.2 Lift up your hands in the sanctuary, and bless the LORD.3 The LORD that made heaven and earth bless you out of Zion.