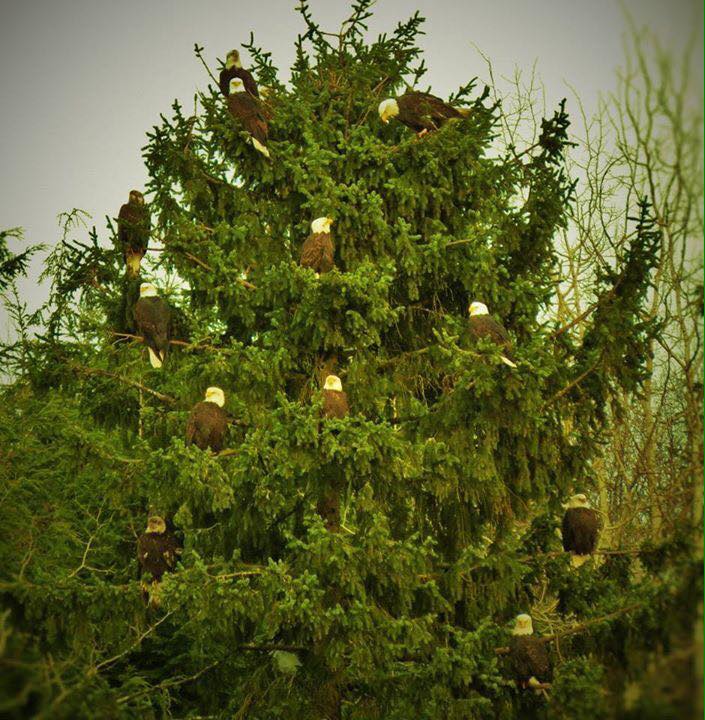 I will open my mouth in parables; I will utter things which have been kept secret from the foundation of the world.
The title is the LORD speaking of the plan of salvation, and more precisely, how the age is corrupted, ended, and created anew. He is speaking of the ordered creation; with the foreknowledge of the course the world would take, planning the process of its restoration by reestablishing ideas taught and then forgotten. Prior to this statement, speaking of how the world would be recreated by the word of God, the LORD tells of it and its corruption in two brief parables, the first speaking of the restoration, the second describing the total corruption that would precede it.
Matthew 13
31 Another parable put he forth unto them, saying, The kingdom of heaven is like to a grain of mustard seed, which a man took, and sowed in his field:
32 Which indeed is the least of all seeds: but when it is grown, it is the greatest among herbs, and becomes a tree, so that the birds of the air come and lodge in the branches thereof.
33 Another parable spoke he unto them; The kingdom of heaven is like unto leaven, which a woman took, and hid in three measures of meal, till the whole was leavened.
34 All these things spoke Jesus unto the multitude in parables; and without a parable spoke he not unto them:
35 That it might be fulfilled which was spoken by the prophet, saying, I will open my mouth in parables; I will utter things which have been kept secret from the foundation of the world.
The above tells of the good seed the LORD planted, who is considered the least by the totally corrupted world. Growing from dry ground, this tree becomes the lodging place for the birds of the air, who are the eagles risen from the dead carcass to meet the LORD. (Of course, these are references to Isaiah 53:2, Matthew 24:28, and 1 Thessalonians 4:16 & 17.)
Isaiah 53
1 Who has believed our report? and to whom is the arm of the LORD revealed?
2 For he shall grow up before him as a tender plant, and as a root out of a dry ground: he has no form nor comeliness; and when we shall see him, there is no beauty that we should desire him.
3 He is despised and rejected of men; a man of sorrows, and acquainted with grief: and we hid as it were our faces from him; he was despised, and we esteemed him not.
Matthew 24
27 For as the lightning [understanding into the darkness] comes out of the east, and shines even unto the west [upon all]; so shall also the coming of the Son of man be.
28 For where-so-ever the carcass is [the dead body of Christ – the dead church], there will the eagles be gathered together [those who found Him, rising up from the dead carcass].
29 Immediately after the tribulation of those days shall the sun be darkened, and the moon shall not give her light, and the stars shall fall from heaven, and the powers of the heavens shall be shaken [the voice spoken of in Hebrews 12:24 thru 29]:
30 And then shall appear the sign of the Son of man in heaven: and then shall all the tribes of the earth mourn, and they shall see the Son of man coming in the clouds [where the waters are held, the word of God reserved until this moment in time] of heaven with power and great glory.
31 And he shall send his angels with a great sound of a trumpet, and they shall gather [this contrasted with the misdirection of the false prophets and false christs in verses 23 & 24] together his elect from the four winds, from one end of heaven to the other.
32 Now learn a parable of the fig tree; When his branch is yet tender, and puts forth leaves [when the first life shoots forth after a long period of no visible signs of it], you know that summer is nigh:
33 So likewise you, when you shall see all these things, know that it is near, even at the doors.
34 Truly I say unto you, This generation shall not pass, till all these things be fulfilled.
35 Heaven and earth shall pass away, but my words shall not pass away.
36 But of that day and hour knows no man, no, not the angels of heaven, but my Father only.
37 But as the days of Noah were, so shall also the coming of the Son of man be.
38 For as in the days that were before the flood they were eating and drinking, marrying and giving in marriage, until the day that Noe entered into the ark,
39 And knew not until the flood came, and took them all away; so shall also the coming of the Son of man be.
1 Thessalonians 4
8 He therefore that despises, despises not man, but God, who has also given unto us his holy Spirit.
9 But as touching brotherly love you need not that I write unto you: for you yourselves are taught of God to love one another.
10 And indeed you do it toward all the brethren which are in all Macedonia: but we beseech you, brethren, that you increase more and more;
11 And that you study to be quiet, and to do your own business, and to work with your own hands, as we commanded you;
12 That you may walk honestly toward them that are without, and that you may have lack of nothing.
13 But I would not have you to be ignorant, brethren, concerning them which are asleep, that you sorrow not, even as others which have no hope.
14 For if we believe that Jesus died and rose again, even so them also which sleep in Jesus will God bring with him.
15 For this we say unto you by the word of the LORD, that we which are alive and remain unto the coming of the LORD shall not prevent them which are asleep.
16 For the LORD himself shall descend from heaven with a shout, with the voice of the archangel, and with the trump of God: and the dead in Christ shall rise first:
17 Then we which are alive and remain shall be caught up together with them in the clouds, to meet the LORD in the air: and so shall we ever be with the LORD.
18 Wherefore comfort one another with these words.
The parable that follows in Matthew 13:33 is speaking of the unfaithful, who, leaving God, worked their corruption into His holy place until it was totally corrupted. "Then understood they how that he bade them not beware of the leaven of bread, but of the doctrine of the Pharisees and of the Sadducees." Matthew 16:12
The title, which appears in Matthew 13:35, is quoted from Psalms 78:2, where it is translated, "I will open my mouth in a parable: I will utter dark sayings of old:" The "dark sayings" here are riddles, meaning they are parables that aren't known; from the Hebrew word chiydah, which is from the word chuwb, meaning to tie a knot (as in the riddle needing to be untying). As we have often discussed, the meanings in these parables are found in the written word of God when He leads us to them. As the LORD told us, the Comforter (the Holy Spirit) reminds us of what was once revealed and known, but is now hidden in the self-inflicted ignorance of those teaching and leading God's people. This ignorance is the dry ground, from where grows the tree the LORD plants.
These meaning are found in Ezekiel 17, where in verse 2 chiydah is rendered "riddle" as the LORD commands the son of man to put forth a "riddle." In it, he speaks of God's people carried into Babylon (confusion), out of which He will rescue them, though the lowly deliverer He raises to be the greatest of trees, in whose branches all fowl shall dwell.
Ezekiel 17
1 And the word of the LORD came unto me, saying,
2 Son of man, put forth a riddle [chiydah], and speak a parable unto the house of Israel;
3 And say, Thus says the LORD God; A great eagle with great wings, long-winged, full of feathers, which had divers colors, came unto Lebanon, and took the highest branch of the cedar:
4 He cropped off the top of his young twigs, and carried it into a land of traffic [Babylon – confusion]; he set it in a city of merchants.
5 He took also of the seed of the land, and planted it in a fruitful field; he placed it by great waters, and set it as a willow tree.
6 And it grew, and became a spreading vine of low stature, whose branches turned toward him, and the roots thereof were under him: so it became a vine, and brought forth branches, and shot forth sprigs.
7 There was also another great eagle with great wings and many feathers: and, behold, this vine did bend her roots toward him, and shot forth her branches toward him, that he might water it by the furrows of her plantation.
8 It was planted in a good soil by great waters, that it might bring forth branches, and that it might bear fruit, that it might be a goodly vine.
9 Say you, Thus says the LORD God; Shall it prosper? shall he not pull up the roots thereof, and cut off the fruit thereof, that it wither? it shall wither in all the leaves of her spring, even without great power or many people to pluck it up by the roots thereof.
10 Yea, behold, being planted, shall it prosper? shall it not utterly wither, when the east wind touches it? it shall wither in the furrows where it grew.
11 Moreover the word of the LORD came unto me, saying,
12 Say now to the rebellious house, Know you not what these things mean? tell them, Behold, the king of Babylon is come to Jerusalem, and has taken the king thereof, and the princes thereof, and led them with him to Babylon;
13 And has taken of the king's seed, and made a covenant with him, and has taken an oath of him: he has also taken the mighty of the land:
14 That the kingdom might be base, that it might not lift itself up, but that by keeping of his covenant it might stand.
15 But he rebelled against him in sending his ambassadors into Egypt, that they might give him horses and much people. Shall he prosper? shall he escape that does such things? or shall he break the covenant, and be delivered?
16 As I live, says the LORD God, surely in the place where the king dwells that made him king, whose oath he despised, and whose covenant he brake, even with him in the midst of Babylon he shall die.
17 Neither shall Pharaoh with his mighty army and great company make for him in the war, by casting up mounts, and building forts, to cut off many persons:
18 Seeing he despised the oath by breaking the covenant, when, lo, he had given his hand, and has done all these things, he shall not escape.
19 Therefore thus says the LORD God; As I live, surely mine oath that he has despised, and my covenant that he has broken, even it will I recompense upon his own head.
20 And I will spread my net upon him, and he shall be taken in my snare, and I will bring him to Babylon, and will plead with him there for his trespass that he has trespassed against me.
21 And all his fugitives with all his bands shall fall by the sword, and they that remain shall be scattered toward all winds: and you shall know that I the LORD have spoken it.
22 Thus says the LORD God; I will also take of the highest branch of the high cedar, and will set it; I will crop off from the top of his young twigs a tender one, and will plant it upon a high mountain and eminent:
23 In the mountain of the height of Israel will I plant it: and it shall bring forth boughs, and bear fruit, and be a goodly cedar: and under it shall dwell all fowl of every wing; in the shadow of the branches thereof shall they dwell.
24 And all the trees of the field shall know that I the LORD have brought down the high tree, have exalted the low tree, have dried up the green tree, and have made the dry tree to flourish: I the LORD have spoken and have done it.
Verse 13 above is speaking of the king line being cut off, historically as Coniah was carried into Babylon, spiritually as God's people were carried into confusion and no longer able to see or hear Him. The word therein rendered "made" is the Hebrew word karath, the same word translated "cut off" in verse 17, and in Daniel 9:29, which tells of Messiah being "cut off."
This is the same event described in the riddle telling of when the LORD cropped off the twig that would be planted and grow into a great tree.
Friends, this plan, the engineered providence of the LORD God Almighty, was written long ago to be the means of our salvation. In Psalms 78 we are told these things must be taught to every generation, passed on, first to prevent darkness, and if abandoned as light to be found again.
Psalms 78
1 Give ear, O my people, to my law: incline your ears to the words of my mouth.
2 I will open my mouth in a parable: I will utter dark sayings [chiydah] of old:
3 Which we have heard and known, and our fathers have told us.
4 We will not hide them from their children, shewing to the generation to become the praises of the LORD, and his strength, and his wonderful works that he has done.
5 For he established a testimony in Jacob, and appointed a law in Israel, which he commanded our fathers, that they should make them known to their children:
6 That the generation to come might know them, even the children which should be born; who should arise and declare them to their children:
7 That they might set their hope in God, and not forget the works of God, but keep his commandments:
8 And might not be as their fathers, a stubborn and rebellious generation; a generation that set not their heart aright, and whose spirit was not steadfast with God.
9 The children of Ephraim, being armed, and carrying bows, turned back in the day of battle.
10 They kept not the covenant of God, and refused to walk in his law;
11 And forgot his works, and his wonders that he had shown them.
12 Marvelous things did he in the sight of their fathers, in the land of Egypt, in the field of Zoan.
13 He divided the sea, and caused them to pass through; and he made the waters to stand as a heap.
14 In the daytime also he led them with a cloud, and all the night with a light of fire.
15 He clave the rocks in the wilderness, and gave them drink as out of the great depths.
16 He brought streams also out of the rock, and caused waters to run down like rivers.
17 And they sinned yet more against him by provoking the Most High in the wilderness.
18 And they tempted God in their heart by asking meat for their lust.
19 Yea, they spoke against God; they said, Can God furnish a table in the wilderness?
20 Behold, he smote the rock, that the waters gushed out, and the streams overflowed; can he give bread also? can he provide flesh for his people?
21 Therefore the LORD heard this, and was wroth: so a fire was kindled against Jacob, and anger also came up against Israel;
22 Because they believed not in God, and trusted not in his salvation:
23 Though he had commanded the clouds from above, and opened the doors of heaven,
24 And had rained down manna upon them to eat, and had given them of the corn of heaven.
25 Man did eat angels' food: he sent them meat to the full.
26 He caused an east wind to blow in the heaven: and by his power he brought in the south wind.
27 He rained flesh also upon them as dust, and feathered fowls like as the sand of the sea:
28 And he let it fall in the midst of their camp, round about their habitations.
29 So they did eat, and were well filled: for he gave them their own desire;
30 They were not estranged from their lust. But while their meat was yet in their mouths,
31 The wrath of God came upon them, and slew the fattest of them, and smote down the chosen men of Israel.
32 For all this they sinned still, and believed not for his wondrous works.
33 Therefore their days did he consume in vanity, and their years in trouble.
34 When he slew them, then they sought him: and they returned and enquired early after God.
35 And they remembered that God was their rock, and the high God their redeemer.
36 Nevertheless they did flatter him with their mouth, and they lied unto him with their tongues.
37 For their heart was not right with him, neither were they steadfast in his covenant.
38 But he, being full of compassion, forgave their iniquity, and destroyed them not: yea, many a time turned he his anger away, and did not stir up all his wrath.
39 For he remembered that they were but flesh; a wind that passes away, and comes not again.
40 How oft did they provoke him in the wilderness, and grieve him in the desert!
41 Yea, they turned back and tempted God, and limited the Holy One of Israel.
42 They remembered not his hand, nor the day when he delivered them from the enemy.
43 How he had wrought his signs in Egypt, and his wonders in the field of Zoan.
44 And had turned their rivers into blood; and their floods, that they could not drink.
45 He sent divers sorts of flies among them, which devoured them; and frogs, which destroyed them.
46 He gave also their increase unto the caterpillar, and their labor unto the locust.
47 He destroyed their vines with hail, and their sycamore trees with frost.
48 He gave up their cattle also to the hail, and their flocks to hot thunderbolts.
49 He cast upon them the fierceness of his anger, wrath, and indignation, and trouble, by sending evil angels among them.
50 He made a way to his anger; he spared not their soul from death, but gave their life over to the pestilence;
51 And smote all the firstborn in Egypt; the chief of their strength in the tabernacles of Ham:
52 But made his own people to go forth like sheep, and guided them in the wilderness like a flock.
53 And he led them on safely, so that they feared not: but the sea overwhelmed their enemies.
54 And he brought them to the border of his sanctuary, even to this mountain, which his right hand had purchased.
55 He cast out the heathen also before them, and divided them an inheritance by line, and made the tribes of Israel to dwell in their tents.
56 Yet they tempted and provoked the Most High God, and kept not his testimonies:
57 But turned back, and dealt unfaithfully like their fathers: they were turned aside like a deceitful bow.
58 For they provoked him to anger with their high places, and moved him to jealousy with their graven images.
59 When God heard this, he was wroth, and greatly abhorred Israel:
60 So that he forsook the tabernacle of Shiloh, the tent which he placed among men;
61 And delivered his strength into captivity, and his glory into the enemy's hand.
62 He gave his people over also unto the sword; and was wroth with his inheritance.
63 The fire consumed their young men; and their maidens were not given to marriage.
64 Their priests fell by the sword; and their widows made no lamentation.
65 Then the LORD awaked as one out of sleep, and like a mighty man that shouts by reason of wine.
66 And he smote his enemies in the hinder parts: he put them to a perpetual reproach.
67 Moreover he refused the tabernacle of Joseph, and chose not the tribe of Ephraim:
68 But chose the tribe of Judah, the mount Zion which he loved.
69 And he built his sanctuary like high palaces, like the earth which he has established for ever.
70 He chose David also his servant, and took him from the sheepfolds:
71 From following the ewes great with young he brought him to feed Jacob his people, and Israel his inheritance.
72 So he fed them according to the integrity of his heart; and guided them by the skillfulness of his hands.
When the LORD, in Matthew 13:35, speaks of this plan kept in riddles (chiydah), He, instead of calling them riddles, says they are things kept secret from the foundation of the world. He is telling of the plan to write the full meaning through many different writers, to be corporately and comprehensively perfected at this time to raise up His people from the dead. This is what is spoken of in Hebrews 11 when we are told of all the witnesses before us, not made perfect without us, God reserving the perfection for this time.
Hebrews 11
39 And these all, having obtained a good report through faith, received not the promise:
40 God having provided some better thing for us, that they without us should not be made perfect.
Hebrews 12
1 Wherefore seeing we also are compassed about with so great a cloud of witnesses, let us lay aside every weight, and the sin which does so easily beset us, and let us run with patience the race that is set before us,
2 Looking unto Jesus the author and finisher of our faith; who for the joy that was set before him endured the cross, despising the shame, and is set down at the right hand of the throne of God.
I tell you the truth, we are those who have died and are now raised from death into life, in this next age now come.
Colossians 1
25 Whereof I am made a minister, according to the dispensation of God which is given to me for you, to fulfil the word of God;
26 Even the mystery which has been hid from ages and from generations, but now is made manifest to his saints:
27 To whom God would make known what is the riches of the glory of this mystery among the Gentiles; which is Christ in you, the hope of glory:
28 Whom we preach, warning every man, and teaching every man in all wisdom; that we may present every man perfect in Christ Jesus:
29 Whereunto I also labor, striving according to his working, which works in me mightily.
Ephesians 2
4 But God, who is rich in mercy, for his great love wherewith he loved us,
5 Even when we were dead in sins, has quickened us together with Christ, (by grace you are saved;)
6 And has raised us up together, and made us sit together in heavenly places in Christ Jesus:
7 That in the ages to come he might show the exceeding riches of his grace in his kindness toward us through Christ Jesus.
When the LORD, in Matthew13:35, speaks of the "foundation of the world," it is His interpreting the Hebrew word qedem, the word in Psalms 78:2 translated "old." The Greek word He uses, rendered "world," is kosmos, which is describing when everything (the plan of salvation) was put together – set in order.
Isaiah 46
3 Hearken unto me, O house of Jacob, and all the remnant of the house of Israel, which are borne by me from the belly, which are carried from the womb:
4 And even to your old age I am he; and even to hoar hairs will I carry you: I have made, and I will bear; even I will carry, and will deliver you.
5 To whom will you liken me, and make me equal, and compare me, that we may be like?
6 They lavish gold out of the bag, and weigh silver in the balance, and hire a goldsmith; and he makes it a god: they fall down, yea, they worship.
7 They bear him upon the shoulder, they carry him, and set him in his place, and he stands; from his place shall he not remove: yea, one shall cry unto him, yet can he not answer, nor save him out of his trouble.
8 Remember this, and show yourselves men: bring it again to mind, O you transgressors.
9 Remember the former things of old: for I am God, and there is none else; I am God, and there is none like me,
10 Declaring the end from the beginning, and from ancient [qedem] times the things that are not yet done, saying, My counsel shall stand, and I will do all my pleasure:
11 Calling a ravenous bird from the east, the man that executes my counsel from a far country: yea, I have spoken it, I will also bring it to pass; I have purposed it, I will also do it.
12 Hearken unto me, you stouthearted, that are far from righteousness:
13 I bring near my righteousness; it shall not be far off, and my salvation shall not tarry: and I will place salvation in Zion for Israel my glory.
Psalms 138
1 I will praise you with my whole heart: before the gods will I sing praise unto you.
2 I will worship toward your holy temple, and praise your name for your lovingkindness and for your truth: for you have magnified your word above all your name.
3 In the day when I cried you answered me, and strengthened me with strength in my soul.
4 All the kings of the earth shall praise you, O LORD, when they hear the words of your mouth.
5 Yea, they shall sing in the ways of the LORD: for great is the glory of the LORD.
6 Though the LORD be high, yet has he respect unto the lowly: but the proud he knows afar off.
7 Though I walk in the midst of trouble, you will revive me: you shall stretch forth your hand against the wrath of mine enemies, and your right hand shall save me.
8 The LORD will perfect that which concerns me: your mercy, O LORD, endures for ever: forsake not the works of your own hands.