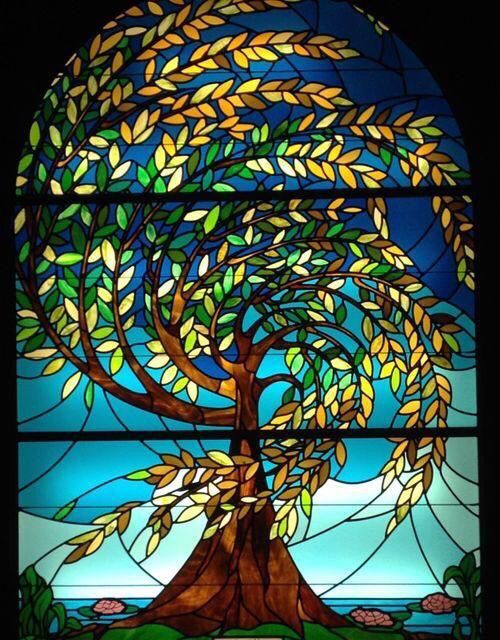 And Jesus said unto him, Truly I say unto you, To day shall you be with me in paradise.
The word "paradise" is the Greek word paradeisos, meaning a park or Eden. Per the previous post, we understand this paradise is a state of peace and security that comes from what is produced by the tree of life in its midst. We know it is Eden by one of its two other appearances, Revelation 2:7, where the LORD specifically tells us the tree of life is in the midst of this paradise. There we are also told that when we overcome, and reach this state, we are allowed to eat of the fruit of the tree of life. The time is speaking of now, today, when we are given full understanding that has been reserved in heaven for this moment.
We have many times seen, this release of understanding, opening the sealed book, is foreshadowed in what is precisely described in Isaiah 28. There, the LORD, first defines those He is speaking to as the drunken leaders of Ephraim, the seed of Joseph. We know Joseph became king over his brothers even though he wasn't in the line of Judah, a pattern of now, which we saw foretold in Genesis 49:10 & 22 thru 26. To these men, the drunken leaders of Ephraim, comes the word of God, precept upon precept, line upon line, to clear their minds intoxicated by a reckless interpretation of God's word. In Genesis 49:4 we saw this instability mixed into God's word (waters) described by the one-time used Hebrew word pachaz, which the Brown-Diver-Briggs Hebrew Lexicon says means, recklessness, wantonness, unbridled license, frothiness. It is speaking of these men's words, as the frothing from the mouth of a diseased animal or an overridden horse.
In Isaiah 28:2 & 3 we are told the LORD sends a mighty one, as a tempest of hailstones from a destroying storm, as a flood of mighty waters, that shall cast down the earth and trod underfoot the crown of pride. Again, as often discussed, we know this is later fully defined, in verse 21, when we are told the LORD will rise up as in mount Perazim, and be wroth as in the valley of Gibeon. It says this is so He may do His work, His strange (unknown) work, to bring to pass His act, His strange act. The work and act brought to pass are what He was telling these men (in verse 11 & 12) and they haven't been able to understand, saying "'This is the rest wherewith you may cause the weary to rest, and this is the refreshing:' yet they would not hear." As we've seen, the following verse tells of the LORD teaching, precept and line, "that they might go, and fall backward," all of which are referring to God's people returning to the state from where they've fallen: Paradise (Eden).
Isaiah 28
1 Woe to the crown of pride, to the drunkards [blinded and stupefied by the creations of your own mind] of Ephraim, whose glorious beauty is a fading flower, which are on the head of the fat valleys of them that are overcome with wine!
2 Behold, the LORD has a mighty and strong one, which as a tempest of hail and a destroying storm, as a flood of mighty waters overflowing, shall cast down to the earth with the hand.
3 The crown of pride, the drunkards of Ephraim, shall be trodden under feet:
4 And the glorious beauty, which is on the head of the fat valley, shall be a fading flower, and as the hasty fruit before the summer [impatient, unable to wait for the LORD, they eat the fruit before its time]; which when he that looks upon it sees, while it is yet in his hand he eats it up.
5 In that day shall the LORD of hosts be for a crown of glory, and for a diadem of beauty, unto the residue of his people,
6 And for a spirit of judgment to him that sits in judgment, and for strength to them that turn the battle to the gate.
7 But they also have erred through wine, and through strong drink are out of the way; the priest and the prophet have erred through strong drink, they are swallowed up of wine, they are out of the way through strong drink; they err in vision, they stumble in judgment.
8 For all tables are full of vomit and filthiness, so that there is no place clean.
9 Whom shall he teach knowledge? and whom shall he make to understand doctrine? them that are weaned from the milk, and drawn from the breasts.
10 For precept must be upon precept, precept upon precept; line upon line, line upon line; here a little, and there a little:
11 For with stammering lips and another tongue will he speak to this people.
12 To whom he said, This is the rest wherewith you may cause the weary to rest; and this is the refreshing: yet they would not hear.
13 But the word of the LORD was unto them precept upon precept, precept upon precept; line upon line, line upon line; here a little, and there a little; that they might go, and fall backward, and be broken, and snared, and taken.
14 Wherefore hear the word of the LORD, you scornful men, that rule this people which is in Jerusalem.
15 Because you have said, We have made a covenant with death, and with hell are we at agreement; when the overflowing scourge shall pass through, it shall not come unto us: for we have made lies our refuge, and under falsehood have we hid ourselves:
16 Therefore thus says the LORD God, Behold, I lay in Zion for a foundation a stone, a tried stone, a precious corner stone, a sure foundation: he that believes shall not make haste.
17 Judgment also will I lay to the line, and righteousness to the plummet: and the hail shall sweep away the refuge of lies, and the waters shall overflow the hiding place.
18 And your covenant with death shall be disannulled, and your agreement with hell shall not stand; when the overflowing scourge shall pass through, then you shall be trodden down by it.
19 From the time that it goes forth it shall take you: for morning by morning shall it pass over, by day and by night: and it shall be a vexation only to understand the report.
20 For the bed is shorter than that a man can stretch himself on it: and the covering narrower than that he can wrap himself in it.
21 For the LORD shall rise up as in mount Perazim, he shall be wroth as in the valley of Gibeon, that he may do his work, his strange work; and bring to pass his act, his strange act.
22 Now therefore be you not mockers, lest your bands be made strong: for I have heard from the LORD God of hosts a consumption, even determined upon the whole earth.
23 Give you ear, and hear my voice; hearken, and hear my speech.
24 Does the plowman plow all day to sow? does he open and break the clods of his ground?
25 When he has made plain the face thereof, does he not cast abroad the fitches, and scatter the cummin, and cast in the principal wheat and the appointed barley and the rie in their place?
26 For his God does instruct him to discretion, and does teach him.
27 For the fitches are not threshed with a threshing instrument, neither is a cart wheel turned about upon the cummin; but the fitches are beaten out with a staff, and the cummin with a rod.
28 Bread corn is bruised; because he will not ever be threshing it, nor break it with the wheel of his cart, nor bruise it with his horsemen.
29 This also comes forth from the LORD of hosts, which is wonderful in counsel, and excellent in working.
The LORD's teaching, His correction, is what sweeps away the lies, breaks the covenant these men have made with death and their agreement with hell. It comes as in Perazim, which refers to 2 Samuel 5:20, when the LORD broke forth upon David's enemies, as the breaking forth of great waters (teaching this word of God). Gibeon is referring to, Joshua 10:10 & 11, when the LORD sent great hailstones against the enemies that came against Gibeon, because they made peace with Joshua (Jesus) and the children of Israel. The hailstones are these same waters, the word of God, frozen, reserved, in heaven, to be released now at this appointed time.
2 Samuel 5
18 The Philistines [those who've invaded with the ways foreign to God's] also came and spread themselves in the valley of Rephaim [as giants – men of renown and power].
19 And David enquired of the LORD, saying, Shall I go up to the Philistines? will you deliver them into mine hand? And the LORD said unto David, Go up: for I will doubtless deliver the Philistines into your hand.
20 And David came to Baal-Perazim [the gods of this world, who have caused the breach in the house of David], and David smote them there, and said, The LORD has broken forth upon mine enemies before me, as the breach of waters [this word of God]. Therefore he called the name of that place Baal-Perazim.
21 And there they left their images [their ever-changing standard of good and evil], and David and his men burned them.
22 And the Philistines came up yet again, and spread themselves in the valley of Rephaim [the giants].
23 And when David enquired of the LORD, he said, You shall not go up; but fetch a compass behind them, and come upon them over against the mulberry trees.
24 And let it be, when you hear the sound of a going [the Spirit moving] in the tops of the mulberry trees, that then you shall bestir yourself: for then shall the LORD go out before you, to smite the host of the Philistines.
1 Chronicles 14:15 tells us when we hear the sound (of the Spirit) of the moving in the tops of the mulberry trees, "then you shall go out to battle: for God is gone forth before you to smite the host of the Philistines."
The name "mulberry trees" is from the (four-times used) Hebrew word baka, the same as the one time appearing proper name Baka, rendered Baca, in Psalms 84:6. There is speaking of the tears (bakah – weeping) turned to joy, as no good thing is withheld from those who've entered the house (family) of the living God, the LORD of hosts.
Psalms 84
1 How amiable are your tabernacles, O LORD of hosts!
2 My soul longs, yea, even faints for the courts of the LORD: my heart and my flesh cries out for the living God.
3 (Yea, the sparrow has found a house, and the swallow a nest for herself, where she may lay her young,) even your altars, O LORD of hosts, my King, and my God.
4 Blessed are they that dwell in your house: they will be still praising you. Selah.
5 Blessed is the man whose strength is in you; in whose heart are the ways of them.
6 Who passing through the valley of Baca [weeping] make it a well; the rain also fills the pools.
7 They go from strength to strength, every one of them in Zion appears before God.
8 O LORD God of hosts, hear my prayer: give ear, O God of Jacob. Selah.
9 Behold, O God our shield, and look upon the face of your anointed.
10 For a day in your courts is better than a thousand. I had rather be a doorkeeper in the house of my God, than to dwell in the tents of wickedness.
11 For the LORD God is a sun and shield: the LORD will give grace and glory: no good thing will he withhold from them that walk uprightly.
12 O LORD of hosts, blessed is the man that trusts in you.
It is the hailstone, the word reserved for this moment, is what isn't withheld from those who've enter the house of God and walk upright. It is also the ripened fruit of the tree of life.
Joshua 10
6 And the men of Gibeon [the city on a hill] sent unto Joshua [Jesus] to the camp to Gilgal [where the waters are ever swilling and agitated], saying, Slack not your hand from your servants; come up to us quickly, and save us, and help us: for all the kings of the Amorites [those who exalt themselves above God] that dwell in the mountains are gathered together against us.
7 So Joshua ascended from Gilgal [and Jesus rose up above the waters, as if walking upright upon them], he, and all the people of war with him, and all the mighty men of valor.
8 And the LORD said unto Joshua, Fear them not: for I have delivered them into your hand; there shall not a man of them stand before you.
9 Joshua therefore came unto them suddenly, and went up from Gilgal all night.
10 And the LORD discomfited them before Israel, and slew them with a great slaughter at Gibeon, and chased them along the way that goes up to Bethhoron [the house of the serpent], and smote them to Azekah [until it was tilled under] and unto Makkedah [and there destroyed all their misleading shepherds].
11 And it came to pass, as they fled from before Israel, and were in the going down to Bethhoron [the house of the serpent], that the LORD cast down great stones from heaven [His word reserved in heaven] upon them unto Azekah [until they were tilled under], and they died: they were more which died with hailstones than they whom the children of Israel slew with the sword.
12 Then spoke Joshua to the LORD in the day when the LORD delivered up the Amorites [those who exalted themselves above God] before the children of Israel, and he said in the sight of Israel, Sun [Church establishments], stand you still [damam – stop speaking your own words] upon Gibeon [the city on a hill]; and you, Moon [civil governments], in the valley of Ajalon [this is the "hine," the 'ayalah, loosed, when Naphtali, meaning when God's people, wrestled with Him, which produced goodly word, meaning they spoke the word of God they learned, which brings Joseph's seed forward, as if from the prison of their blindness – see Genesis 49:21 thru 26 in the prior post].
13 And the sun stood still [damam – stopped speaking their own words], and the moon stayed ['amad – took a stand], until the people had avenged themselves upon their enemies. Is not this written in the book of Jasher [the upright ones]? So the sun stood still in the midst of heaven, and hasted not to go down about a whole day.
14 And there was no day like that before it or after it, that the LORD hearkened unto the voice of a man: for the LORD fought for Israel.
The above is speaking of the sun and the moon as the signs in the tops of the trees, where there had been weeping, but now, where none of the things of God are withheld from those who walk upright in HIS house.
This paradise reached, as the LORD promised in the title, Luke 23:43, is to those who have suffered and died in His name. Open your eyes, awaken from your sleep, and receive the promise of the Father.
John 14
1 Let not your heart be troubled: you believe in God, believe also in me.
2 In my Father's house are many mansions: if it were not so, I would have told you. I go to prepare a place for you.
3 And if I go and prepare a place for you, I will come again, and receive you unto myself; that where I am, there you may be also.
In 2 Corinthians 12:4 Paul speaks of the third heaven, where we now stand, in the paradise where he heard things it wasn't (yet) lawful to speak. He heard them spoken from the tree of life, things which only He is permitted to speak, until this time, in the third heaven, which is the paradise, the peace and security in Eden, that is produced by the now fully ripened fruit.
Paul talks, in 2 Corinthians 12:7, of his not being exalted through the abundance of the revelation given him, because of the thorn in His flesh, who he calls a messenger of Satan. This is after, in the prior chapter, he has described Satan and his ministers. He says such are false apostles, deceitful workers, transforming themselves into apostles of light (false understanding of Christ, preaching a Jesus of their own creation, antichrists opposing Him at His manifesting Himself in our flesh).
2 Corinthians 10
17 But he that glories, let him glory in the LORD.
18 For not he that commends himself is approved, but whom the LORD commends.
2 Corinthians 11
1 Would to God you could bear with me a little in my folly: and indeed bear with me.
2 For I am jealous over you with godly jealousy: for I have espoused you to one husband, that I may present you as a chaste virgin to Christ.
3 But I fear, lest by any means, as the serpent beguiled Eve through his subtlety, so your minds should be corrupted from the simplicity that is in Christ.
4 For if he that comes preaches another Jesus, whom we have not preached, or if you receive another spirit, which you have not received, or another gospel, which you have not accepted, you might well bear with him.
5 For I suppose I was not a whit behind the very chief apostles.
6 But though I be rude in speech, yet not in knowledge; but we have been thoroughly made manifest among you in all things.
7 Have I committed an offense in abasing myself that you might be exalted, because I have preached to you the gospel of God freely?
8 I robbed other churches, taking wages of them, to do you service.
9 And when I was present with you, and wanted, I was chargeable to no man: for that which was lacking to me the brethren which came from Macedonia supplied: and in all things I have kept myself from being burdensome unto you, and so will I keep myself.
10 As the truth of Christ is in me, no man shall stop me of this boasting in the regions of Achaia.
11 Wherefore? because I love you not? God knows.
12 But what I do, that I will do, that I may cut off occasion from them which desire occasion; that wherein they glory, they may be found even as we [as men speaking by the spirit in them – the LORD in us, and Satan in them].
13 For such are false apostles, deceitful workers, transforming themselves into the apostles of Christ.
14 And no marvel; for Satan himself is transformed into an angel of light.
15 Therefore it is no great thing if his ministers also be transformed as the ministers of righteousness; whose end shall be according to their works.
These are those as thorns among us, as Satan among us, resisting and opposing the will and word of God. "But if you will not drive out the inhabitants [those who worship foreign idols] of the land from before you; then it shall come to pass, that those which you let remain of them shall be pricks in your eyes, and thorns in your sides, and shall vex you in the land wherein you dwell."
Revelation 2
1 Unto the angel of the church of Ephesus [permitted – as in where they are permitted to eat the fruit, because it is ripe] write; These things says he that holds the seven stars in his right hand, who walks in the midst of the seven golden candlesticks;
2 I know your works, and your labor, and your patience [in waiting for the fruit], and how you can not bear them which are evil: and you have tried them which say they are apostles, and are not, and have found them liars:
3 And have borne, and have patience, and for my name's sake have labored, and have not fainted.
4 Nevertheless I have somewhat against you, because you have left your first love [the LORD God, the source of all understanding].
5 Remember therefore from whence you are fallen, and repent, and do the first works [give His word as received, as the other trees of the garden]; or else I will come unto you quickly, and will remove your candlestick out of his place, except you repent.
6 But this you have, that you hate the deeds of the Nicolaitanes [those who recklessly interpreted God's word, and destroyed His people], which I also hate.
7 He that has an ear, let him hear what the Spirit says unto the churches; To him that overcomes [those who've, as false apostles, destroyed God's people] will I give to eat of the tree of life, which is in the midst of the paradise [paradeisos] of God.
2 Corinthians 12
1 It is not expedient for me doubtless to glory. I will come to visions and revelations of the LORD.
2 I knew a man in Christ above fourteen years ago, (whether in the body, I cannot tell; or whether out of the body, I cannot tell: God knows;) such an one caught up to the third heaven.
3 And I knew such a man, (whether in the body, or out of the body, I cannot tell: God knows;)
4 How that he was caught up into paradise [paradeisos], and heard unspeakable words, which it is not lawful for a man to utter.
5 Of such an one will I glory: yet of myself I will not glory, but in mine infirmities.
6 For though I would desire to glory, I shall not be a fool; for I will say the truth: but now I forbear, lest any man should think of me above that which he sees me to be, or that he hears of me.
7 And lest I should be exalted above measure through the abundance of the revelations, there was given to me a thorn in the flesh, the messenger of Satan to buffet me, lest I should be exalted above measure.
8 For this thing I besought the LORD thrice, that it might depart from me.
9 And he said unto me, My grace is sufficient for you: for my strength is made perfect in weakness. Most gladly therefore will I rather glory in my infirmities, that the power of Christ may rest upon me.
10 Therefore I take pleasure in infirmities, in reproaches, in necessities, in persecutions, in distresses for Christ's sake: for when I am weak, then am I strong.
11 I am become a fool in glorying; you have compelled me: for I ought to have been commended of you: for in nothing am I behind the very chief apostles, though I be nothing.
12 Truly the signs of an apostle were wrought among you in all patience, in signs, and wonders, and mighty deeds.
13 For what is it wherein you were inferior to other churches, except it be that I myself was not burdensome to you? forgive me this wrong.
14 Behold, the third time I am ready to come to you; and I will not be burdensome to you: for I seek not yours but you: for the children ought not to lay up for the parents, but the parents for the children.
15 And I will very gladly spend and be spent for you; though the more abundantly I love you, the less I be loved.
16 But be it so, I did not burden you: nevertheless, being crafty, I caught you with guile.
17 Did I make a gain of you by any of them whom I sent unto you?
18 I desired Titus, and with him I sent a brother. Did Titus make a gain of you? walked we not in the same spirit? walked we not in the same steps?
19 Again, think you that we excuse ourselves unto you? we speak before God in Christ: but we do all things, dearly beloved, for your edifying.
20 For I fear, lest, when I come, I shall not find you such as I would, and that I shall be found unto you such as you would not: lest there be debates, envying, wraths, strife, backbiting, whisperings, swellings, tumults:
21 And lest, when I come again, my God will humble me among you, and that I shall bewail many which have sinned already, and have not repented of the uncleanness and fornication and lasciviousness which they have committed.
2 Corinthians 13
1 This is the third time I am coming to you. In the mouth of two or three witnesses shall every word be established.
2 I told you before, and foretell you, as if I were present, the second time; and being absent now I write to them which heretofore have sinned, and to all other, that, if I come again, I will not spare:
3 Since you seek a proof of Christ speaking in me, which to you-ward is not weak, but is mighty in you.
4 For though he was crucified through weakness, yet he lives by the power of God. For we also are weak in him, but we shall live with him by the power of God toward you.
5 Examine yourselves, whether you be in the faith; prove your own selves. Know you not your own selves, how that Jesus Christ is in you, except you be reprobates?
6 But I trust that you shall know that we are not reprobates.
7 Now I pray to God that you do no evil; not that we should appear approved, but that you should do that which is honest, though we be as reprobates.
8 For we can do nothing against the truth, but for the truth.
9 For we are glad, when we are weak, and you are strong: and this also we wish, even your perfection.
10 Therefore I write these things being absent, lest being present I should use sharpness, according to the power which the LORD has given me to edification, and not to destruction.
1 Peter 1
2 Elect according to the foreknowledge of God the Father, through sanctification of the Spirit, unto obedience and sprinkling of the blood of Jesus Christ: Grace unto you, and peace, be multiplied.
3 Blessed be the God and Father of our LORD Jesus Christ, which according to his abundant mercy has begotten us again unto a lively hope by the resurrection of Jesus Christ from the dead,
4 To an inheritance incorruptible, and undefiled, and that fades not away, reserved in heaven for you,
5 Who are kept by the power of God through faith unto salvation ready to be revealed in the last time.
6 Wherein you greatly rejoice, though now for a season, if need be, you are in heaviness through manifold temptations:
7 That the trial of your faith, being much more precious than of gold that perishes, though it be tried with fire, might be found unto praise and honor and glory at the appearing of Jesus Christ:
8 Whom having not seen, you love; in whom, though now you see him not, yet believing, you rejoice with joy unspeakable and full of glory:
9 Receiving the end of your faith, even the salvation of your souls.
10 Of which salvation the prophets have enquired and searched diligently, who prophesied of the grace that should come unto you:
11 Searching what, or what manner of time the Spirit of Christ which was in them did signify, when it testified beforehand the sufferings of Christ, and the glory that should follow.
12 Unto whom it was revealed, that not unto themselves, but unto us they did minister the things, which are now reported unto you by them that have preached the gospel unto you with the Holy Ghost sent down from heaven; which things the angels desire to look into.
13 Wherefore gird up the loins of your mind, be sober, and hope to the end for the grace that is to be brought unto you at the revelation of Jesus Christ;
14 As obedient children, not fashioning yourselves according to the former lusts in your ignorance:
15 But as he which has called you is holy, so be you holy in all manner of conversation;
16 Because it is written, Be you holy; for I am holy.
17 And if you call on the Father, who without respect of persons judgeth according to every man's work, pass the time of your sojourning here in fear:
18 Forasmuch as you know that you were not redeemed with corruptible things, as silver and gold, from your vain conversation received by tradition from your fathers;
19 But with the precious blood of Christ, as of a lamb without blemish and without spot:
20 Who truly was foreordained before the foundation of the world, but was manifest in these last times for you,
21 Who by him do believe in God, that raised him up from the dead, and gave him glory; that your faith and hope might be in God.
22 Seeing you have purified your souls in obeying the truth through the Spirit unto unfeigned love of the brethren, see that you love one another with a pure heart fervently:
23 Being born again, not of corruptible seed, but of incorruptible, by the word of God, which lives and abides for ever.
24 For all flesh is as grass, and all the glory of man as the flower of grass. The grass withers, and the flower thereof falls away:
25 But the word of the LORD endures for ever. And this is the word which by the gospel is preached unto you.
1 Peter 2
1 Wherefore laying aside all malice, and all guile, and hypocrisies, and envies, and all evil speaking,
2 As newborn babes, desire the sincere milk of the word, that you may grow thereby:
3 If so be you have tasted that the LORD is gracious.
4 To whom coming, as unto a living stone, disallowed indeed of men, but chosen of God, and precious,
5 You also, as lively stones, are built up a spiritual house, a holy priesthood, to offer up spiritual sacrifices, acceptable to God by Jesus Christ.
6 Wherefore also it is contained in the scripture, Behold, I lay in Zion a chief corner stone, elect, precious: and he that believes on him shall not be confounded.
7 Unto you therefore which believe he is precious: but unto them which be disobedient, the stone which the builders disallowed, the same is made the head of the corner,
8 And a stone of stumbling, and a rock of offense, even to them which stumble at the word, being disobedient: whereunto also they were appointed.
9 But you are a chosen generation, a royal priesthood, a holy nation, a peculiar people; that you should show forth the praises of him who has called you out of darkness into his marvelous light;
10 Which in time past were not a people, but are now the people of God: which had not obtained mercy, but now have obtained mercy.
11 Dearly beloved, I beseech you as strangers and pilgrims, abstain from fleshly lusts, which war against the soul;
12 Having your conversation honest among the Gentiles: that, whereas they speak against you as evildoers, they may by your good works, which they shall behold, glorify God in the day of visitation.
Psalms 113
1 Praise you the LORD. Praise, O you servants of the LORD, praise the name of the LORD.
2 Blessed be the name of the LORD from this time forth and for evermore.
3 From the rising of the sun unto the going down of the same the LORD's name is to be praised.
4 The LORD is high above all nations, and his glory above the heavens.
5 Who is like unto the LORD our God, who dwells on high,
6 Who humbles himself to behold the things that are in heaven, and in the earth!
7 He raises up the poor out of the dust, and lifts the needy out of the dunghill;
8 That he may set him with princes, even with the princes of his people.
9 He makes the barren woman to keep house, and to be a joyful mother of children. Praise you the LORD.