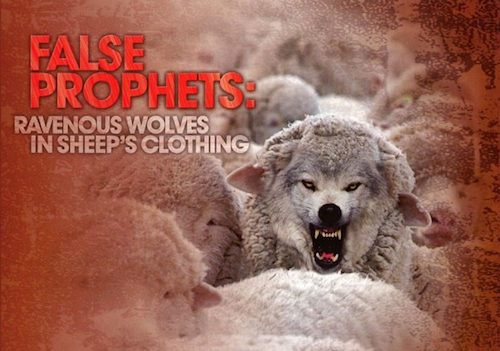 Lie not one to another, seeing that you have put off the old man with his deeds; And have put on the new man, which is renewed in knowledge after the image of him that created him:
The word "lie" is the Greek word pseudomai, meaning to speak things that are false or deceptive (as does the fake news media and the false prophets in church and state). The word "put off" is apekduomai and "put on" is enduo, both using the word duo, meaning to sink or set, and both words telling of what is in the mind. When knowledge has set in or sunk in, it is understanding, a renewed mind, created by the LORD who leads us away from corrupt thinking, into (putting on) all truth. When we do this we have risen with Christ, whose mind we have put on.
Galatians 3
22 But the scripture has concluded all under sin, that the promise by faith of Jesus Christ might be given to them that believe.
23 But before faith came, we were kept under the law, shut up unto the faith which should afterwards be revealed.
24 Wherefore the law was our schoolmaster to bring us unto Christ, that we might be justified by faith.
25 But after that faith is come, we are no longer under a schoolmaster.
26 For you are all the children of God by faith in Christ Jesus.
27 For as many of you as have been baptized into Christ have put on [enduo] Christ.
28 There is neither Jew nor Greek, there is neither bond nor free, there is neither male nor female: for you are all one in Christ Jesus.
29 And if you be Christ's, then are you Abraham's seed, and heirs according to the promise.
Colossians 3
1 If you then be risen with Christ, seek those things which are above, where Christ sits on the right hand of God.
2 Set your affection on things above, not on things on the earth.
3 For you are dead, and your life is hid with Christ in God.
4 When Christ, who is our life, shall appear, then shall you also appear with him in glory.
5 Mortify therefore your members which are upon the earth; fornication, uncleanness, inordinate affection, evil concupiscence, and covetousness, which is idolatry:
6 For which things' sake the wrath of God comes on the children of disobedience:
7 In the which you also walked some time, when you lived in them.
8 But now you also put off all these; anger, wrath, malice, blasphemy, filthy communication out of your mouth.
9 Lie not one to another, seeing that you have put off [apekduomai] the old man with his deeds;
10 And have put on [enduo] the new man, which is renewed in knowledge after the image of him that created him:
11 Where there is neither Greek nor Jew, circumcision nor uncircumcision, Barbarian, Scythian, bond nor free: but Christ is all, and in all.
12 Put on therefore, as the elect of God, holy and beloved, bowels of mercies, kindness, humbleness of mind, meekness, longsuffering;
13 Forbearing one another, and forgiving one another, if any man has a quarrel against any: even as Christ forgave you, so also do you.
14 And above all these things put on charity, which is the bond of perfectness.
15 And let the peace of God rule in your hearts, to the which also you are called in one body; and be you thankful.
16 Let the word of Christ dwell in you richly in all wisdom; teaching and admonishing one another in psalms and hymns and spiritual songs, singing with grace in your hearts to the LORD.
17 And whatsoever you do in word or deed, do all in the name of the LORD Jesus, giving thanks to God and the Father by him.
18 Wives, submit yourselves unto your own husbands, as it is fit in the LORD.
19 Husbands, love your wives, and be not bitter against them.
20 Children, obey your parents in all things: for this is well pleasing unto the LORD.
21 Fathers, provoke not your children to anger, lest they be discouraged.
22 Servants, obey in all things your masters according to the flesh; not with eye-service, as men-pleasers; but in singleness of heart, fearing God;
23 And whatsoever you do, do it heartily, as to the LORD, and not unto men;
24 Knowing that of the LORD you shall receive the reward of the inheritance: for you serve the LORD Christ.
25 But he that does wrong shall receive for the wrong which he has done: and there is no respect of persons.
The word duo only appears two times, both (Mark 1:32 and Luke 4:40) telling of when the sun "set," and the sick and diseased were brought to the LORD, and He healed them. As we know, the sun represents the church, and its setting is telling of it seemingly sinking into the earth. This representation is describing the church as meant to shine the light, understanding, on the earth, teaching and judging God's people as He intended, with justice and equity.
These sick and diseased are also described as possessed by devils, giving us the understanding that they are misled into lacking knowledge. When this setting occurs, as it has, the LORD is there to heal the minds of men, giving His knowledge as He comes as the sunrise, shining understanding on all. This is how He describes His coming, shining from the east to the west as the sun upon all, wherever they are.
Matthew 24
21 For then shall be great tribulation, such as was not since the beginning of the world to this time, no, nor ever shall be.
22 And except those days should be shortened, there should no flesh be saved: but for the elect's sake those days shall be shortened.
23 Then if any man shall say unto you, Lo, here is Christ, or there; believe it not.
24 For there shall arise false Christs, and false prophets, and shall show great signs and wonders; insomuch that, if it were possible, they shall deceive the very elect [don't look where they are telling you – look where the LORD told us to look].
25 Behold, I have told you before.
26 Wherefore if they shall say unto you, Behold, he is in the desert; go not forth: behold, he is in the secret chambers; believe it not.
27 For as the lightning comes out of the east, and shines even unto the west; so shall also the coming of the Son of man be.
28 For wherever the carcass [the dead church] is, there will the eagles be gathered together.
29 Immediately after the tribulation of those days shall the sun be darkened [church seen lacking understanding], and the moon shall not give her light [civil government also without light, understanding], and the stars shall fall from heaven [all God's people, fallen from their fixed positions as guiding lights in the darkness], and the powers of the heavens shall be shaken:
30 And then shall appear the sign of the Son of man in heaven: and then shall all the tribes of the earth mourn, and they shall see the Son of man coming in the clouds [where understanding is when it leaves the earth] of heaven with power and great glory.
31 And he shall send his angels with a great sound of a trumpet, and they shall gather together his elect from the four winds, from one end of heaven to the other.
32 Now learn a parable of the fig tree; When his branch is yet tender, and puts forth leaves, you know that summer is nigh:
33 So likewise you, when you shall see all these things, know that it is near, even at the doors.
34 Truly I say unto you, This generation shall not pass, till all these things be fulfilled.
35 Heaven and earth shall pass away, but my words shall not pass away.
Friends, the church as a body is dead, and all its leaders, false prophets, false teachers, and false Christs with a false anointing, killed it. They are the gods of this world who've blinded the lost to the LORD's presence. They are the devils who possess God's people, and the source of the greater disease, the sickness of the mind that holds them in ignorance and fear.
The LORD is calling us, those whose minds He has renewed by His knowledge, to in His name heal the sick and diseased, and free then from the hold of these devils. These are those who've put themselves in God's place, in His seats opposing Him and His truth. The temple they sit in are the minds of the people of God, wherein He will dwell once He has, we have, apekduomai (put off) the old mind and put on (enduo) Christ.
1 Corinthians 3
13 Every man's work shall be made manifest: for the day shall declare it, because it shall be revealed by fire; and the fire shall try every man's work of what sort it is.
14 If any man's work abide which he has built thereupon, he shall receive a reward.
15 If any man's work shall be burned, he shall suffer loss: but he himself shall be saved; yet so as by fire.
16 Know you not that you are the temple of God, and that the Spirit of God dwelleth in you?
17 If any man defile the temple of God, him shall God destroy; for the temple of God is holy, which temple you are.
18 Let no man deceive himself. If any man among you seems to be wise in this world, let him become a fool, that he may be wise.
19 For the wisdom of this world is foolishness with God. For it is written, He taketh the wise in their own craftiness.
20 And again, The LORD knows the thoughts of the wise, that they are vain.
21 Therefore let no man glory in men. For all things are yours;
22 Whether Paul, or Apollos, or Cephas, or the world, or life, or death, or things present, or things to come; all are yours;
23 And you are Christ's; and Christ is God's.
2 Corinthians 6
14 Be you not unequally yoked together with unbelievers: for what fellowship has righteousness with unrighteousness? and what communion has light with darkness?
15 And what concord has Christ with Belial [the wicked]? or what part has he that believes with an infidel [those who have been unfaithful to God, and His truth]?
16 And what agreement has the temple of God with idols? for you are the temple of the living God; as God has said, I will dwell in them, and walk in them; and I will be their God, and they shall be my people.
17 Wherefore come out from among them, and be you separate, says the LORD, and touch not the unclean thing; and I will receive you.
18 And will be a Father unto you, and you shall be my sons and daughters, says the LORD Almighty.
2 Thessalonians 2
3 Let no man deceive you by any means: for that day shall not come, except there come a falling away first, and that man of sin be revealed, the son of perdition;
4 Who opposes and exalts himself above all that is called God, or that is worshipped; so that he as God sits in the temple of God, shewing himself that he is God.
5 Remember you not, that, when I was yet with you, I told you these things?
6 And now you know what withholds [katecho – holds down] that he might be revealed in his time.
7 For the mystery of iniquity does already work: only he who now lets [katecho – holds down] will let, until he be taken out of the way.
8 And then shall that Wicked be revealed, whom the LORD shall consume with the spirit of his mouth, and shall destroy with the brightness of his coming:
9 Even him, whose coming is after the working of Satan with all power and signs and lying wonders,
10 And with all deceivableness of unrighteousness in them that perish; because they received not the love of the truth, that they might be saved.
11 And for this cause God shall send them strong delusion, that they should believe a lie:
12 That they all might be damned who believed not the truth, but had pleasure in unrighteousness.
13 But we are bound to give thanks always to God for you, brethren beloved of the LORD, because God has from the beginning chosen you to salvation through sanctification of the Spirit and belief of the truth:
14 Whereunto he called you by our gospel, to the obtaining of the glory of our LORD Jesus Christ.
2 Corinthians 4
1 Therefore seeing we have this ministry, as we have received mercy, we faint not;
2 But have renounced the hidden things of dishonesty, not walking in craftiness, nor handling the word of God deceitfully; but by manifestation of the truth commending ourselves to every man's conscience in the sight of God.
3 But if our gospel be hid, it is hid to them that are lost:
4 In whom the god of this world has blinded the minds of them which believe not, lest the light of the glorious gospel of Christ, who is the image of God, should shine unto them.
5 For we preach not ourselves, but Christ Jesus the LORD; and ourselves your servants for Jesus' sake.
6 For God, who commanded the light to shine out of darkness, has shined in our hearts, to give the light of the knowledge of the glory of God in the face of Jesus Christ.
7 But we have this treasure in earthen vessels, that the excellency of the power may be of God, and not of us.
8 We are troubled on every side, yet not distressed; we are perplexed, but not in despair;
9 Persecuted, but not forsaken; cast down, but not destroyed;
10 Always bearing about in the body the dying of the LORD Jesus, that the life also of Jesus might be made manifest in our body.
11 For we which live are always delivered unto death for Jesus' sake, that the life also of Jesus might be made manifest in our mortal flesh.
12 So then death works in us, but life in you.
13 We having the same spirit of faith, according as it is written, I believed, and therefore have I spoken; we also believe, and therefore speak;
14 Knowing that he which raised up the LORD Jesus shall raise up us also by Jesus, and shall present us with you.
15 For all things are for your sakes, that the abundant grace might through the thanksgiving of many redound to the glory of God.
16 For which cause we faint not; but though our outward man perish, yet the inward man is renewed [same as in the title verse] day by day.
17 For our light affliction, which is but for a moment, works for us a far more exceeding and eternal weight of glory;
18 While we look not at the things which are seen, but at the things which are not seen: for the things which are seen are temporal; but the things which are not seen are eternal.
The wicked, who Paul says, in 2 Thessalonians 2, were already holding God's people down, and would hold them down, until they are taken out of the way, are described by the LORD in Matthew 21:38. There the word katecho, rendered above "withhold" and "lets," is translated "seize" in telling of the wicked, preachers, holding down His inheritance, His people.
These wicked men, false preachers, and false teachers have God's people looking everywhere other than where the LORD, in John 14:23, said to look. There He says He will manifest Himself to those who love and keep his word. The word "keep," as we've seen, is the Greek word tereo, meaning to guard, and to keep eyes on, because therein is the knowledge, the understanding, the light, of God. "And Jesus came and spoke unto them, saying, All power is given unto me in heaven and in earth. Go you therefore, and teach all nations, baptizing them in the name of the Father, and of the Son, and of the Holy Ghost: Teaching them to observe [tereo – keep their eyes on] all things whatsoever I have commanded you: and, lo, I am with you always, even unto the end of the world. Amen."
Matthew 21
33 Hear another parable: There was a certain householder, which planted a vineyard, and hedged it round about, and digged a winepress in it, and built a tower, and let it out to husbandmen, and went into a far country:
34 And when the time of the fruit drew near, he sent his servants to the husbandmen, that they might receive the fruits of it.
35 And the husbandmen took his servants, and beat one, and killed another, and stoned another.
36 Again, he sent other servants more than the first: and they did unto them likewise.
37 But last of all he sent unto them his son, saying, They will reverence my son.
38 But when the husbandmen saw the son, they said among themselves, This is the heir; come, let us kill him, and let us seize on [katecho – hold down] his inheritance.
39 And they caught him, and cast him out of the vineyard, and slew him.
40 When the LORD therefore of the vineyard comes, what will he do unto those husbandmen?
41 They say unto him, He will miserably destroy those wicked men, and will let out his vineyard unto other husbandmen, which shall render him the fruits in their seasons.
42 Jesus said unto them, Did you never read in the scriptures, The stone which the builders rejected, the same is become the head of the corner: this is the LORD's doing, and it is marvelous in our eyes?
43 Therefore say I unto you, The kingdom of God shall be taken from you, and given to a nation bringing forth the fruits thereof.
44 And whosoever shall fall on this stone shall be broken: but on whomsoever it shall fall, it will grind him to powder.
45 And when the chief priests and Pharisees had heard his parables, they perceived that he spoke of them.
Jude
12 These are spots in your feasts of charity, when they feast with you, feeding themselves without fear: clouds they are without water, carried about of winds; trees whose fruit withers, without fruit, twice dead, plucked up by the roots;
13 Raging waves of the sea, foaming out their own shame; wandering stars, to whom is reserved the blackness of darkness forever.
14 And Enoch also, the seventh from Adam, prophesied of these, saying, Behold, the LORD comes with ten thousands of his saints,
15 To execute judgment upon all, and to convince all that are ungodly among them of all their ungodly deeds which they have ungodly committed, and of all their hard speeches which ungodly sinners have spoken against him.
16 These are murmurers, complainers, walking after their own lusts; and their mouth speaks great swelling words, having men's persons in admiration because of advantage.
17 But, beloved, remember you the words which were spoken before of the apostles of our LORD Jesus Christ;
18 How that they told you there should be mockers in the last time, who should walk after their own ungodly lusts.
19 These be they who separate themselves, sensual, having not the Spirit.
20 But you, beloved, building up yourselves on your most holy faith, praying in the Holy Ghost,
21 Keep yourselves in the love of God, looking for the mercy of our LORD Jesus Christ unto eternal life.
22 And of some have compassion, making a difference:
23 And others save with fear, pulling [harpazo – caught up to the LORD] them out of the fire; hating even the garment spotted by the flesh.
24 Now unto him that is able to keep you from falling, and to present you faultless before the presence of his glory with exceeding joy,
25 To the only wise God our Savior, be glory and majesty, dominion and power, both now and ever. Amen.
Romans 15
1 We then that are strong ought to bear the infirmities of the weak, and not to please ourselves.
2 Let every one of us please his neighbor for his good to edification [to educate them, as we have been educated by the LORD].
3 For even Christ pleased not himself; but, as it is written, The reproaches of them that reproached you fell on me. [21 They gave me also gall for my meat; and in my thirst they gave me vinegar to drink. 22 Let their table become a snare before them: and that which should have been for their welfare, let it become a trap. 23 Let their eyes be darkened, that they see not; and make their loins continually to shake. 24 Pour out your indignation upon them, and let your wrathful anger take hold of them. 25 Let their habitation be desolate; and let none dwell in their tents. Psalms 69]
4 For whatsoever things were written aforetime were written for our learning, that we through patience and comfort of the scriptures might have hope.
5 Now the God of patience and consolation grant you to be likeminded one toward another according to Christ Jesus:
6 That you may with one mind and one mouth glorify God, even the Father of our LORD Jesus Christ.
7 Wherefore receive you one another, as Christ also received us to the glory of God.
8 Now I say that Jesus Christ was a minister of the circumcision for the truth of God, to confirm the promises made unto the fathers:
9 And that the Gentiles might glorify God for his mercy; as it is written, For this cause I will confess to you among the Gentiles, and sing unto your name.
10 And again he says, Rejoice, you Gentiles, with his people.
11 And again, Praise the LORD, all you Gentiles; and laud him, all you people.
12 And again, Isaiah says, There shall be a root of Jesse, and he that shall rise to reign over the Gentiles; in him shall the Gentiles trust. [2 And the spirit of the LORD shall rest upon him, the spirit of wisdom and understanding, the spirit of counsel and might, the spirit of knowledge and of the fear of the LORD; 3 And shall make him of quick understanding in the fear of the LORD: and he shall not judge after the sight of his eyes, neither reprove after the hearing of his ears: 4 But with righteousness shall he judge the poor, and reprove with equity for the meek of the earth: and he shall smite the earth: with the rod of his mouth, and with the breath of his lips shall he slay the wicked. Isaiah 11]
13 Now the God of hope fill you with all joy and peace in believing, that you may abound in hope, through the power of the Holy Ghost.
14 And I myself also am persuaded of you, my brethren, that you also are full of goodness, filled with all knowledge, able also to admonish one another.
Psalms 117
1 O praise the LORD, all you nations: praise him, all you people.
2 For his merciful kindness is great toward us: and the truth of the LORD endureth forever. Praise you the LORD.
Psalms 118
1 O give thanks unto the LORD; for he is good: because his mercy endures forever.
2 Let Israel now say, that his mercy endures forever.
3 Let the house of Aaron now say, that his mercy endures forever.
4 Let them now that fear the LORD say, that his mercy endures forever.
5 I called upon the LORD in distress: the LORD answered me, and set me in a large place.
6 The LORD is on my side; I will not fear: what can man do unto me?
7 The LORD taketh my part with them that help me: therefore shall I see my desire upon them that hate me.
8 It is better to trust in the LORD than to put confidence in man.
9 It is better to trust in the LORD than to put confidence in princes.
10 All nations compassed me about: but in the name of the LORD will I destroy them.
11 They compassed me about; yea, they compassed me about: but in the name of the LORD I will destroy them.
12 They compassed me about like bees: they are quenched as the fire of thorns: for in the name of the LORD I will destroy them.
13 You have thrust sore at me that I might fall: but the LORD helped me.
14 The LORD is my strength and song, and is become my salvation.
15 The voice of rejoicing and salvation is in the tabernacles of the righteous: the right hand of the LORD does valiantly.
16 The right hand of the LORD is exalted: the right hand of the LORD does valiantly.
17 I shall not die, but live, and declare the works of the LORD.
18 The LORD has chastened me sore: but he has not given me over unto death.
19 Open to me the gates of righteousness: I will go into them, and I will praise the LORD:
20 This gate of the LORD, into which the righteous shall enter.
21 I will praise you: for you have heard me, and are become my salvation.
22 The stone which the builders refused is become the head stone of the corner.
23 This is the LORD's doing; it is marvelous in our eyes.
24 This is the day which the LORD has made; we will rejoice and be glad in it.
25 Save now, I beseech you, O LORD: O LORD, I beseech you, send now prosperity.
26 Blessed be he that comes in the name of the LORD: we have blessed you out of the house of the LORD.
27 God is the LORD, which has shewed us light: bind the sacrifice with cords, even unto the horns of the altar.
28 You are my God, and I will praise you: you are my God, I will exalt you.
29 O give thanks unto the LORD; for he is good: for his mercy endures forever.