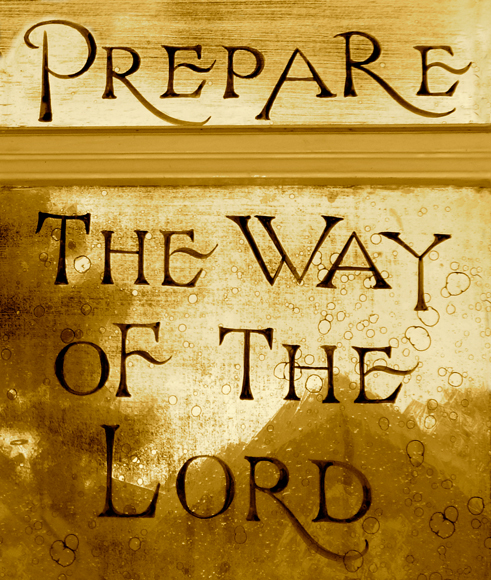 And the angel answering said unto him, I am Gabriel, that stands in the presence of God; and am sent to speak unto you, and to show you these glad tidings.
The LORD begins today describing the pattern of those who "stand in the presence of God," and believing He is God, are sent to deliver His message as received. The passage surrounding the title verse, Luke 1:19, begins with speaking of silencing the mouth of Zechariah, who was executing the priest's office until the days of His ministration were accomplished and His wife Elizabeth conceived. The deeper meaning (of what is conceived) is found in the origin of Elisabeth's name (meaning, the oath, promise, of God), from the once used Hebrew name Elisheba (Exodus 6:23), who is Aaron's (light bringer) wife, through who comes the (Levitical) priesthood.
Hebrews 11
6 But without faith it is impossible to please him: for he that comes to God must believe that he is, and that he is a rewarder of them that diligently seek him.
The name Zechariah means, Jehovah has remembered, here speaking of His oath, His promise, to save His people in this way, before the eyes of all the world. Here, in that pattern, the old path, The LORD comes as Gabriel, the man of God who stands in His presence, to raise up the priesthood first (John the Baptist), to prepare the way for the coming birth of Body of Christ (conceived by the Holy Spirit, the LORD unknown, working and speaking to, and then), through Joseph and Mary.
In this pattern, Joseph is referring us to what's written of Him in Genesis 49, his offspring there named Shiloh (peace and tranquility), who is the Shepherd and Stone of God's people who prevails by the blessing of the Almighty in him who was separated from his brethren. His wife, Mary (meaning rebel), represents the church, who was before in rebellion against God, now rebelling against the corrupt status quo, joined with him producing the One Body of Christ (Jehovah's Salvation – Jesus).
Genesis 49
22 Joseph is a fruitful bough, even a fruitful bough by a well [a tree of life by these waters of God]; whose branches run over the wall [the wall of lies men have created and teach]:
23 The archers [ba'al – the gods of this world whose teaching has blinded all from seeing the Father, in the son, the seed of the women who brings forth the man child – see Revelation 12:5] have sorely grieved him, and shot at him, and hated him:
24 But his bow abode in strength, and the arms of his hands were made strong by the hands of the mighty God of Jacob; (from thence is the Shepherd, the Stone of Israel:)
25 Even by the God of your father, who shall help ['azar] you; and by the Almighty, who shall bless [barak] you with blessings of heaven above, blessings of the deep that lies under [the deep meaning that lies below the surface], blessings of the breasts [of the Ancient of Day – see Isaiah 28:9], and of the womb [seed, the son]:
26 The blessings of your father have prevailed above the blessings of my progenitors [harah – all those who have come before us, and were only blessed with part of what is perfected in our return to the LORD – Hebrews 11: 40, saying "God having provided some better thing for us, that they without us should not be made perfect"] unto the utmost bound of the everlasting hills: they shall be on the head of Joseph, and on the crown of the head [see Zechariah 9:16] of him that was separate from his brethren.
As we have many times seen, this is the pattern Zechariah speaks of using the names Joshua (in chapter 3) the High Priest cleansed, and (in chapter 4) as Zerubbabel, who, as is his name's meaning, is then born by coming out of confusion (Babylon). Of this, the LORD, in verse 6, to him declares, "Not by might, nor by power, but by my Spirit [My presence, unknown speaking and working], says the LORD of hosts [Commander and Chief of the great army He is mustering, who, as in Zechariah 10:3, become His "goodly horse in the battle."].
As Luke describes this advent, in verse 17, he invokes Malachi 3:1 and 4:5 & 6, saying (in verse 16 & 17) of the priesthood raised, "And many of the children of Israel shall he turn to the LORD their God. And he shall go before him in the spirit and power of Elijah, to turn the hearts of the fathers to the children, and the disobedient to the wisdom of the just; to make ready a people prepared for the LORD."
The people prepared by the one coming in the spirit of Elijah, who are said to be the "disobedient" turned to the wisdom of the just, are described using the Greek word (six-times used) apeitho, "from 1 (as a negative particle) and 3982; unpersuadable, i.e. contumacious [stubbornly or willfully rebelling against authority]."
The Strong's Greek Dictionary meaning of (#3982) peitho (reversed by the letter "a"), is "a primary verb; to convince (by argument, true or false); by analogy, to pacify or conciliate (by other fair means); reflexively or passively, to assent (to evidence or authority), to rely (by inward certainty)." By this, we see apeitho speaks of those without faith, who coming to God, do not believe it is Him. (Hebrews 11:6 But without faith it is impossible to please him: for he that comes to God must believe that he is, and that he is a rewarder of them that diligently seek him.)
Luke used the word (apeitho) one other time, in Acts 26:19, as Paul describes accepting the heavenly vision of the LORD.
Acts 26
13 At midday, O king, I saw in the way a light from heaven, above the brightness of the sun, shining round about me and them which journeyed with me.
14 And when we were all fallen to the earth, I heard a voice speaking unto me, and saying in the Hebrew tongue, Saul, Saul, why persecute you me? it is hard for you to kick against the pricks.
15 And I said, Who are you, LORD? And he said, I am Jesus whom you persecute.
16 But rise, and stand upon your feet: for I have appeared unto you for this purpose, to make you a minister and a witness both of these things which you have seen, and of those things in the which I will appear unto you;
17 Delivering you from the people, and from the Gentiles, unto whom now I send you,
18 To open their eyes, and to turn them from darkness to light, and from the power of Satan unto God, that they may receive forgiveness of sins, and inheritance among them which are sanctified by faith that is in me.
19 Whereupon, O king Agrippa, I was not disobedient [apeitho] unto the heavenly vision:
20 But showed first unto them of Damascus, and at Jerusalem, and throughout all the coasts of Judaea, and then to the Gentiles, that they should repent and turn to God, and do works meet for repentance.
21 For these causes the Jews caught me in the temple, and went about to kill me.
22 Having therefore obtained help of God, I continue unto this day, witnessing both to small and great, saying none other things than those which the prophets and Moses did say should come:
23 That Christ should suffer, and that he should be the first that should rise from the dead, and should show light unto the people, and to the Gentiles.
The word peitho appears five-times in Hebrews, all describing the faith of those believing and acting on the promises of God.
Hebrews 2
10 For it became him, for whom are all things, and by whom are all things, in bringing many sons unto glory, to make the captain of their salvation perfect through sufferings.
11 For both he that sanctifies [makes us holy] and they who are sanctified [are made holy – are purified] are all of one: for which cause he is not ashamed to call them brethren,
12 Saying, I will declare your name unto my brethren, in the midst of the church will I sing praise unto you.
13 And again, I will put my trust [peitho] in him. And again, Behold I and the children which God has given me.
14 Forasmuch then as the children are partakers of flesh and blood, he also himself likewise took part of the same; that through death he might destroy him that had the power of death, that is, the devil;
15 And deliver them who through fear of death were all their lifetime subject to bondage.
16 For truly he took not on him the nature of angels; but he took on him the seed of Abraham.
17 Wherefore in all things it behooved him to be made like unto his brethren, that he might be a merciful and faithful high priest in things pertaining to God, to make reconciliation for the sins of the people.
18 For in that he himself has suffered being tempted, he is able to succor [rescue] them that are tempted.
Hebrews 6
1 Therefore leaving the principles of the doctrine of Christ, let us go on unto perfection [suffering with Him into it]; not laying again the foundation of repentance from dead works, and of faith toward God,
2 Of the doctrine of baptisms, and of laying on of hands, and of resurrection of the dead, and of eternal judgment.
3 And this will we do, if God permit.
4 For it is impossible for those who were once enlightened, and have tasted of the heavenly gift, and were made partakers of the Holy Ghost,
5 And have tasted the good word of God, and the powers of the world to come,
6 If they shall fall away, to renew them again unto repentance; seeing they crucify to themselves the Son of God afresh, and put him to an open shame.
7 For the earth which drinks in the rain that comes oft upon it, and brings forth herbs meet for them by whom it is dressed, receives blessing from God:
8 But that which bears thorns and briers [misleaders] is rejected, and is nigh unto cursing; whose end is to be burned.
9 But, beloved, we are persuaded [peitho] better things of you, and things that accompany salvation, though we thus speak.
Hebrews 11
11 Through faith also Sarah herself received strength to conceive seed, and was delivered of a child when she was past age, because she judged him faithful who had promised.
12 Therefore sprang there even of one, and him as good as dead, so many as the stars of the sky in multitude, and as the sand which is by the sea shore innumerable.
13 These all died in faith, not having received the promises, but having seen them afar off, and were persuaded [peitho] of them, and embraced them, and confessed that they were strangers and pilgrims on the earth. [Hebrews 12: 22 But you are come unto mount Zion, and unto the city of the living God, the heavenly Jerusalem, and to an innumerable company of angels, 23 To the general assembly and church of the firstborn, which are written in heaven, and to God the Judge of all, and to the spirits of just men made perfect, 24 And to Jesus the mediator of the new covenant, and to the blood of sprinkling, that speaks better things than that of Abel. 25 See that you refuse not him that speaks. For if they escaped not who refused him that spoke on earth, much more shall not we escape, if we turn away from him that speaks from heaven: 26 Whose voice then shook the earth: but now he has promised, saying, Yet once more I shake not the earth only, but also heaven. 27 And this word, Yet once more, signifies the removing of those things that are shaken, as of things that are made, that those things which cannot be shaken may remain. 28 Wherefore we receiving a kingdom which cannot be moved, let us have grace, whereby we may serve God acceptably with reverence and godly fear: 29 For our God is a consuming fire.]
14 For they that say such things declare plainly that they seek a country.
15 And truly, if they had been mindful of that country from whence they came out, they might have had opportunity to have returned.
16 But now they desire a better country, that is, a heavenly: wherefore God is not ashamed to be called their God: for he has prepared for them a city.
39 And these all, having obtained a good report through faith, received not the promise:
40 God having provided some better thing for us, that they without us should not be made perfect.
Hebrews 13
5 Let your conversation be without covetousness; and be content with such things as you have: for he has said, I will never leave you, nor forsake you.
6 So that we may boldly say, The LORD is my helper, and I will not fear what man shall do unto me.
7 Remember them which have the rule over you, who have spoken unto you the word of God: whose faith follow, considering the end of their conversation.
8 Jesus Christ the same yesterday, and today, and forever.
9 Be not carried about with divers and strange doctrines. For it is a good thing that the heart be established with grace; not with meats, which have not profited them that have been occupied therein.
10 We have an altar, whereof they have no right to eat which serve the tabernacle.
11 For the bodies of those beasts, whose blood is brought into the sanctuary by the high priest for sin, are burned without the camp.
12 Wherefore Jesus also, that he might sanctify the people with his own blood, suffered without the gate.
13 Let us go forth therefore unto him without the camp, bearing his reproach.
14 For here have we no continuing city, but we seek one to come.
15 By him therefore let us offer the sacrifice of praise to God continually, that is, the fruit of our lips giving thanks to his name.
16 But to do good and to communicate forget not: for with such sacrifices God is well pleased.
17 Obey [peitho] them that have the rule over you, and submit yourselves: for they watch for your souls, as they that must give account, that they may do it with joy, and not with grief: for that is unprofitable for you.
18 Pray for us: for we trust [peitho] we have a good conscience, in all things willing to live honestly.
19 But I beseech you the rather to do this, that I may be restored to you the sooner.
20 Now the God of peace, that brought again from the dead our LORD Jesus, that great shepherd of the sheep, through the blood of the everlasting covenant,
21 Make you perfect in every good work to do his will, working in you that which is well-pleasing in his sight, through Jesus Christ; to whom be glory forever and ever. Amen.
22 And I beseech you, brethren, suffer the word of exhortation: for I have written a letter unto you in few words.
23 Know you that our brother Timothy is set at liberty [is sent on this mission]; with whom, if he come shortly, I will see you.
24 Salute all them that have the rule over you, and all the saints. They of Italy salute you.
25 Grace be with you all. Amen.
The Greek word, above in verse 21, rendered "in His sight," is enopion, "neuter of a compound of 1722 and a derivative of 3700; in the face of (literally or figuratively)." It (enopion) is the word rendered "presence" in the title verse, thereby showing it to be the equivalent of the Hebrew word paniym (the face and presence of God).
1 Timothy 3
14 These things write I unto you, hoping to come unto you shortly:
15 But if I tarry long, that you may know how you ought to behave yourself in the house of God, which is the church of the living God, the pillar and ground of the truth.
16 And without controversy great is the mystery of godliness: God was manifest in the flesh, justified in the Spirit, seen of angels [those who become His messengers delivering His message as received], preached unto the Gentiles, believed on in the world, received up into glory.
James 4
1 From where come wars and fighting among you [that divide you into sects]? come they not hence, even of your lusts that war in your members?
2 You lust, and have not: you kill, and desire to have, and cannot obtain: you fight and war, yet you have not, because you ask not.
3 You ask, and receive not, because you ask amiss, that you may consume it upon your lusts.
4 You adulterers and adulteresses [who have left God to follow misleaders], know you not that the friendship of the world is enmity with God? whosoever therefore will be a friend of the world is the enemy of God.
5 Do you think that the scriptures say in vain, The spirit that dwells in us lusts to envy?
6 But he gives more grace. Wherefore he says, God resists the proud, but gives grace unto the humble.
7 Submit yourselves therefore to God. Resist the devil, and he will flee from you.
8 Draw nigh to God, and he will draw nigh to you. Cleanse your hands, you sinners; and purify your hearts, you double minded.
9 Be afflicted, and mourn, and weep: let your laughter be turned to mourning, and your joy to heaviness.
10 Humble yourselves in the sight [enopion – the presence] of the LORD, and he shall lift you up.
11 Speak not evil one of another, brethren. He that speaks evil of his brother, and judges his brother, speaks evil of the law, and judges the law: but if you judge the law, you are not a doer of the law, but a judge.
12 There is one lawgiver, who is able to save and to destroy: who are you that judges another?
When James, in verse 6 above, quotes Provers 3:34, he's referring to it giving a further description of the strife of which he speaks.
Proverbs 3
11 My son, despise not the chastening [corrective good judgment] of the LORD; neither be weary of his correction:
12 For whom the LORD loves he corrects; even as a father the son in whom he delights.
13 Happy is the man that finds wisdom, and the man that gets understanding.
14 For the merchandise of it is better than the merchandise of silver, and the gain thereof than fine gold.
15 She is more precious than rubies: and all the things you can desire are not to be compared unto her.
16 Length of days is in her right hand; and in her left-hand riches and honor.
17 Her ways are ways of pleasantness, and all her paths are peace.
18 She is a tree of life to them that lay hold upon her: and happy is every one that retains her.
19 The LORD by wisdom has founded the earth; by understanding has he established the heavens.
20 By his knowledge the depths are broken up, and the clouds drop down the dew.
21 My son, let not them depart from your eyes: keep sound wisdom and discretion:
22 So shall they be life unto your soul, and grace to your neck.
23 Then shall you walk in your way safely, and your foot shall not stumble.
24 When you lie down, you shall not be afraid: yea, you shall lie down, and your sleep shall be sweet.
25 Be not afraid of sudden fear, neither of the desolation of the wicked, when it comes.
26 For the LORD shall be your confidence, and shall keep your foot from being taken.
27 Withhold not good from them to whom it is due, when it is in the power of your hand to do it.
28 Say not unto your neighbor, Go, and come again, and tomorrow I will give; when you have it by you.
29 Devise not evil against your neighbor, seeing he dwells securely by you.
30 Strive not with a man without cause, if he have done you no harm.
31 Envy you not the oppressor, and choose none of his ways.
32 For the froward [the twisting and perverting of truth] is abomination to the LORD: but his secret is with the righteous.
33 The curse of the LORD is in the house of the wicked: but he blesses the habitation of the just.
34 Surely he scorns the scorners: but he gives grace unto the lowly.
35 The wise shall inherit glory: but shame shall be the promotion of fools.
1 Corinthians 2
6 Howbeit we speak wisdom among them that are perfect: yet not the wisdom of this world, nor of the princes of this world, that come to naught:
7 But we speak the wisdom of God in a mystery, even the hidden wisdom, which God ordained before the world unto our glory:
8 Which none of the princes of this world knew: for had they known it, they would not have crucified the LORD of glory.
9 But as it is written, Eye has not seen, nor ear heard, neither have entered into the heart of man, the things which God has prepared for them that love him.
10 But God has revealed them unto us by his Spirit: for the Spirit searches all things, yea, the deep things of God.
11 For what man knows the things of a man, save the spirit of man which is in him? even so the things of God knows no man, but the Spirit of God.
12 Now we have received, not the spirit of the world, but the spirit which is of God; that we might know the things that are freely given to us of God.
13 Which things also we speak, not in the words which man's wisdom teaches, but which the Holy Ghost teaches; comparing spiritual things with spiritual.
14 But the natural man receives not the things of the Spirit of God: for they are foolishness unto him: neither can he know them, because they are spiritually discerned.
15 But he that is spiritual judge all things, yet he himself is judged of no man.
16 For who has known the mind of the LORD, that he may instruct him? but we have the mind of Christ.
There's a more refined form of the word enopion, the five times used word katenopion, meaning "from 2596 [kata] and 1799 [enopion]; directly in front of:–before (the presence of), in the sight of."
2 Corinthians 2
14 Now thanks be unto God, which always causes us to triumph in Christ, and makes manifest the savor of his knowledge by us in every place.
15 For we are unto God a sweet savor of Christ, in them that are saved, and in them that perish:
16 To the one we are the savor of death unto death; and to the other the savor of life unto life. And who is sufficient for these things?
17 For we are not as many, which corrupt the word of God: but as of sincerity, but as of God, in the sight [katenopion – His presence in us] of God speak we in Christ.
2 Corinthians 12
19 Again, think you that we excuse ourselves unto you? we speak before [katenopion – as the presence of] God in Christ: but we do all things, dearly beloved, for your edifying [to educate].
20 For I fear, lest, when I come, I shall not find you such as I would, and that I shall be found unto you such as you would not: lest there be debates, envying, wraths, strife, backbiting, whisperings, swelling [pride], tumults:
21 And lest, when I come again, my God will humble me among you, and that I shall bewail many which have sinned already, and have not repented of the uncleanness and fornication and lasciviousness [their unfaithfulness to God and His sound words] which they have committed.
Ephesians 1
3 Blessed be the God and Father of our LORD Jesus Christ, who has blessed us with all spiritual blessings in heavenly places in Christ:
4 According as he has chosen us in him before the foundation of the world, that we should be holy and without blame before [katenopion – in His presence] him in love:
5 Having predestinated us unto the adoption of children by Jesus Christ to himself, according to the good pleasure of his will,
6 To the praise of the glory of his grace, wherein he has made us accepted in the beloved.
7 In whom we have redemption through his blood, the forgiveness of sins, according to the riches of his grace;
8 Wherein he has abounded toward us in all wisdom and prudence;
9 Having made known unto us the mystery of his will, according to his good pleasure which he has purposed in himself:
10 That in the dispensation of the fullness of times he might gather together in one all things in Christ, both which are in heaven, and which are on earth; even in him:
11 In whom also we have obtained an inheritance, being predestinated according to the purpose of him who works all things after the counsel of his own will:
12 That we should be to the praise of his glory, who first trusted in Christ.
13 In whom you also trusted, after that you heard the word of truth, the gospel of your salvation: in whom also after that you believed, you were sealed with that holy Spirit of promise,
14 Which is the earnest of our inheritance until the redemption of the purchased possession, unto the praise of his glory.
15 Wherefore I also, after I heard of your faith in the LORD Jesus, and love unto all the saints,
16 Cease not to give thanks for you, making mention of you in my prayers;
17 That the God of our LORD Jesus Christ, the Father of glory, may give unto you the spirit of wisdom and revelation in the knowledge of him:
18 The eyes of your understanding being enlightened; that you may know what is the hope of his calling, and what the riches of the glory of his inheritance in the saints,
19 And what is the exceeding greatness of his power to us-ward who believe, according to the working of his mighty power,
20 Which he wrought in Christ, when he raised him from the dead, and set him at his own right hand in the heavenly places,
21 Far above all principality, and power, and might, and dominion, and every name that is named, not only in this world, but also in that which is to come:
22 And has put all things under his feet, and gave him to be the head over all things to the church,
23 Which is his body, the fullness of him that fills all in all.
Colossians 1
9 For this cause we also, since the day we heard it, do not cease to pray for you, and to desire that you might be filled with the knowledge of his will in all wisdom and spiritual understanding;
10 That you might walk worthy of the LORD unto all pleasing, being fruitful in every good work, and increasing in the knowledge of God;
11 Strengthened with all might, according to his glorious power, unto all patience and longsuffering with joyfulness;
12 Giving thanks unto the Father, which has made us meet to be partakers of the inheritance of the saints in light:
13 Who has delivered us from the power of darkness, and has translated us into the kingdom of his dear Son:
14 In whom we have redemption through his blood, even the forgiveness of sins:
15 Who is the image of the invisible God, the firstborn of every creature:
16 For by him were all things created, that are in heaven, and that are in earth, visible and invisible, whether they be thrones, or dominions, or principalities, or powers: all things were created by him, and for him:
17 And he is before all things, and by him all things consist.
18 And he is the head of the body, the church: who is the beginning, the firstborn from the dead; that in all things he might have the preeminence.
19 For it pleased the Father that in him should all fullness dwell;
20 And, having made peace through the blood of his cross, by him to reconcile all things unto himself; by him, I say, whether they be things in earth, or things in heaven.
21 And you, that were sometime alienated and enemies in your mind by wicked works, yet now has he reconciled
22 In the body of his flesh through death, to present you holy and unblamable and unreprovable in his sight [katenopion – at His presence]:
23 If you continue in the faith grounded and settled, and be not moved away from the hope of the gospel, which you have heard, and which was preached to every creature which is under heaven; whereof I Timothy am made a minister;
24 Who now rejoice in my sufferings for you, and fill up that which is behind of the afflictions of Christ in my flesh for his body's sake, which is the church:
25 Whereof I am made a minister, according to the dispensation of God which is given to me for you, to fulfill the word of God;
26 Even the mystery which has been hid from ages and from generations, but now is made manifest to his saints:
27 To whom God would make known what is the riches of the glory of this mystery among the Gentiles; which is Christ in you, the hope of glory:
28 Whom we preach, warning every man, and teaching every man in all wisdom; that we may present every man perfect in Christ Jesus:
29 Whereunto I also labor, striving according to his working, which works in me mightily.
Jude 1
14 And Enoch also, the seventh from Adam, prophesied of these, saying, Behold, the LORD comes with ten thousands of his saints,
15 To execute judgment upon all, and to convince all that are ungodly among them of all their ungodly deeds which they have ungodly committed, and of all their hard speeches which ungodly sinners have spoken against him.
16 These are murmurers, complainers, walking after their own lusts; and their mouth speaks great swelling words, having men's persons in admiration because of advantage.
17 But, beloved, remember you the words which were spoken before of the apostles of our LORD Jesus Christ;
18 How that they told you there should be mockers in the last time, who should walk after their own ungodly lusts.
19 These be they who separate themselves, sensual, having not the Spirit.
20 But you, beloved, building up yourselves on your most holy faith, praying in the Holy Ghost,
21 Keep yourselves in the love of God, looking for the mercy of our LORD Jesus Christ unto eternal life.
22 And of some have compassion, making a difference:
23 And others save with fear, pulling [harpazo] them out of the fire; hating even the garment spotted by the flesh.
24 Now unto him that is able to keep you from falling, and to present you faultless before the presence [katenopion] of his glory with exceeding joy,
25 To the only wise God our Savior, be glory and majesty, dominion and power, both now and ever. Amen.
Zechariah 3
6 And the angel of the LORD protested [reiterated] unto Joshua, saying,
7 Thus says the LORD of hosts; If you will walk in my ways, and if you will keep my charge, then you shall also judge my house, and shall also keep my courts, and I will give you places to walk among these that stand by.
8 Hear now, O Joshua the high priest, you, and your fellows that sit before you: for they are men wondered at: for, behold, I will bring forth my servant the Branch.
9 For behold the stone that I have laid before Joshua; upon one stone shall be seven eyes: behold, I will engrave the graving thereof, says the LORD of hosts, and I will remove the iniquity of that land in one day.
Zechariah 4
6 Then he answered and spoke unto me, saying, This is the word of the LORD unto Zerubbabel, saying, Not by might, nor by power, but by my spirit, says the LORD of hosts.
7 Who are you, O great mountain? before Zerubbabel you shall become a plain: and he shall bring forth the headstone thereof with shouting, crying, Grace, grace unto it.
8 Moreover the word of the LORD came unto me, saying,
9 The hands of Zerubbabel have laid the foundation of this house; his hands shall also finish it; and you shall know that the LORD of hosts has sent me unto you.
10 For who has despised the day of small things?
Zechariah 10
1 Ask you of the LORD rain in the time of the latter rain; so the LORD shall make bright clouds, and give them showers of rain, to every one grass in the field.
2 For the idols have spoken vanity, and the diviners have seen a lie, and have told false dreams; they comfort in vain: therefore they went their way as a flock, they were troubled, because there was no shepherd.
3 Mine anger was kindled against the shepherds, and I punished the goats: for the LORD of hosts has visited his flock the house of Judah, and has made them as his goodly horse in the battle.
Malachi 3
1 Behold, I will send my messenger, and he shall prepare the way before me: and the LORD, whom you seek, shall suddenly come to his temple, even the messenger of the covenant, whom you delight in: behold, he shall come, saith the LORD of hosts.
2 But who may abide the day of his coming? and who shall stand when he appears? for he is like a refiner's fire, and like fullers' soap:
3 And he shall sit as a refiner and purifier of silver: and he shall purify the sons of Levi, and purge them as gold and silver, that they may offer unto the LORD an offering in righteousness.
4 Then shall the offering of Judah and Jerusalem be pleasant unto the LORD, as in the days of old, and as in former years.
5 And I will come near to you to judgment; and I will be a swift witness against the sorcerers, and against the adulterers, and against false swearers, and against those that oppress the hireling in his wages, the widow, and the fatherless, and that turn aside the stranger from his right, and fear not me, says the LORD of hosts.
6 For I am the LORD, I change not; therefore you sons of Jacob are not consumed.
Malachi 4
1 For, behold, the day comes, that shall burn as an oven; and all the proud, yea, and all that do wickedly, shall be stubble: and the day that comes shall burn them up, says the LORD of hosts, that it shall leave them neither root nor branch.
2 But unto you that fear my name shall the Sun of righteousness arise with healing in his wings; and you shall go forth, and grow up as calves of the stall.
3 And you shall tread down the wicked; for they shall be ashes under the soles of your feet in the day that I shall do this, says the LORD of hosts.
4 Remember you the law of Moses my servant, which I commanded unto him in Horeb [where you unlearned the ways of oppression and learned the old path into peace] for all Israel, with the statutes and judgments.
5 Behold, I will send you Elijah the prophet before the coming of the great and dreadful day of the LORD:
6 And he shall turn the heart of the fathers to the children, and the heart of the children to their fathers, lest I come and smite the earth with a curse.
Psalms 20
1 The LORD hear you in the day of trouble; the name of the God of Jacob defend you;
2 Send you help from the sanctuary, and strengthen you out of Zion;
3 Remember all your offerings, and accept your burnt sacrifice; Selah.
4 Grant you according to your own heart, and fulfill all your counsel.
5 We will rejoice in your salvation, and in the name of our God we will set up our banners: the LORD fulfill all your petitions.
6 Now know I that the LORD saves his anointed; he will hear him from his holy heaven with the saving strength of his right hand.
7 Some trust in chariots, and some in horses: but we will remember the name of the LORD our God.
8 They are brought down and fallen: but we are risen, and stand upright.
9 Save, LORD: let the king hear us when we call.