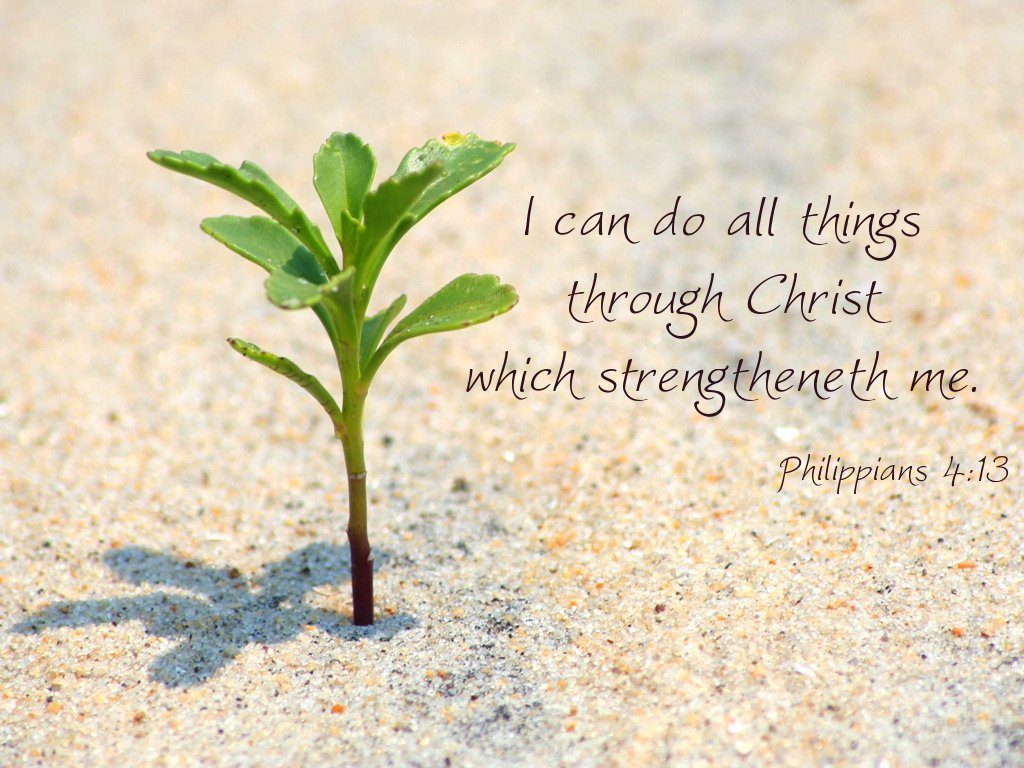 Behold, I will do a new thing; now it shall spring forth; shall you not know it? I will even make a way in the wilderness, and rivers in the desert.
The above, Isaiah 43:19, is speaking of NOW, this moment when the LORD has poured out His word, which He reserved, sealed in heaven to be revealed at this time. As we know, the wilderness is referring to the place where He has led us, to release our mind from the captivity of the ideas learned before, by His word flowing to us in a dry place where they hadn't been heard. It speaks of all men's ignorance of His presence and His work, which we know Isaiah later describes as a tender plant springing from a root in a dry ground. This description appears in Isaiah 53:2, after Isaiah, in chapter 52, tells of our awaking and putting on strength as the Holy city of God, where there is no unclean thing (see the previous post and the Hebrew word tame'). It goes on to tell of our rising from the dust, loosing ourselves from the bands on our neck, and calls us the captive daughter of Zion.
As we have previously discussed in detail, Ezekiel 13 describes this blindness as the product of what men, false prophets (there also called women), have created to cover the arm and head of the LORD, which we know refer to His presence known by His works and words. There the LORD tells of removing these covers, which, in verse 22, are plainly said to be lies that have strengthened the wicked, and verse 24 says this the hand from where He will deliver us.
As we've often discussed, this deliverance is what Paul describes in 2 Corinthians 3 & 4, as in the same veil that covered Moses' face, which is removed when we turn to the LORD. He is speaking of removing the man from the equation and realizing it is the LORD speaking, in and through the one He chooses and sends to lead us out of this captivity. He goes on to tell of our being quickened to life, away from the former conversation, the lies of men he describes as the gods of this world, which have blinded the world to this gospel.
Isaiah, in Isaiah 52:10, speaking of the awakening, says this is the arm (work) of the LORD revealed to all the people of the world, verse 11 then calling all to depart from the places where all things are unclean, to be clean and bear the vessels of the LORD. He says, in Isaiah 52:7, speaking of this word God, this gospel, it is the LORD's feet upon the mountains (of Olives and Zion) publishing (the ways of) peace and salvation, which are the good tidings.
These are the mountains we have often discussed; Olives in Zechariah 14, where the LORD steps, causing these men's word, false visions, and lying words, to consume (maqaq) away; and Zion as where we have arrived. This latter is the habitations of God, in us, after we have been corrected and have removed the ideas (leaven) that have defiled and blinded our minds. It is spoken of in Hebrews 12, where the One preaching is shaking heaven and earth, which we know is referring to Hebrews 1 and the son the Father is declaring in this ways.
Friends, it is this simple: the LORD is present in me and has declared me to be His son – when I received Him as LORD and Father. This is also the gospel, freely offered to any who received Him, and thereby become His children. "And the Word was made flesh, and dwelt among us, (and we beheld his glory, the glory as of the only begotten of the Father,) full of grace and truth."
John 1
1 In the beginning was the Word, and the Word was with God, and the Word was God.
2 The same was in the beginning with God.
3 All things were made by him; and without him was not any thing made that was made.
4 In him was life; and the life was the light of men.
5 And the light shined in darkness; and the darkness comprehended it not.
6 There was a man sent from God, whose name was John.
7 The same came for a witness, to bear witness of the Light, that all men through him might believe.
8 He was not that Light, but was sent to bear witness of that Light.
9 That was the true Light, which lights every man that comes into the world.
10 He was in the world, and the world was made by him, and the world knew him not.
11 He came unto his own, and his own received him not.
12 But as many as received him, to them gave he power to become the sons of God, even to them that believe on his name:
13 Which were born, not of blood, nor of the will of the flesh, nor of the will of man, but of God.
14 And the Word was made flesh, and dwelt among us, (and we beheld his glory, the glory as of the only begotten of the Father,) full of grace and truth.
15 John bare witness of him, and cried, saying, This was he of whom I spoke, He that comes after me is preferred before me: for he was before me.
16 And of his fullness have all we received, and grace for grace.
17 For the law was given by Moses, but grace and truth came by Jesus Christ.
18 No man has seen God at any time, the only begotten Son, which is in the bosom of the Father, he has declared him.
Hebrews 1 & 2 are speaking of the difference between the son and the messengers (the difference between Christ in us and mere angels). The messenger (angel) carries a message given, the son becomes the giver of the message. God's message no longer comes by angels and prophets (most now fallen into delivering messages other than the word of God), but rather, now only through sons (children, as described above), who give understanding to the word that has already come through God's angels and prophets.
Hebrews 1
1 God, who at sundry times and in divers manners spoke in time past unto the fathers by the prophets,
2 Has in these last days spoken unto us by his Son, whom he has appointed heir of all things, by whom also he made the worlds;
3 Who being the brightness of his glory, and the express image of his person, and upholding all things by the word of his power, when he had by himself purged our sins, sat down on the right hand of the Majesty on high:
4 Being made so much better than the angels [mere messengers], as he has by inheritance obtained a more excellent name than they.
5 For unto which of the angels said he at any time, You are my Son, this day have I begotten you? And again, I will be to him a Father, and he shall be to me a Son?
6 And again, when he brings in the first-begotten into the world, he says, And let all the angels of God worship him.
7 And of the angels he says, Who makes his angels spirits, and his ministers a flame of fire.
8 But unto the Son he says, Your throne, O God, is for ever and ever: a scepter of righteousness is the scepter of your kingdom.
9 You have loved righteousness, and hated iniquity; therefore God, even your God, has anointed you with the oil of gladness above your fellows.
10 And, You, LORD, in the beginning have laid the foundation of the earth; and the heavens are the works of your hands:
11 They shall perish; but you remain; and they all shall wax old as does a garment;
12 And as a vesture shall you fold them up, and they shall be changed: but you are the same, and your years shall not fail.
13 But to which of the angels said he at any time, Sit on my right hand, until I make your enemies your footstool?
14 Are they not all ministering spirits, sent forth to minister for them who shall be heirs of salvation?
Hebrews 2
1 Therefore we ought to give the more earnest heed to the things which we have heard, lest at any time we should let them slip.
2 For if the word spoken by angels was steadfast, and every transgression and disobedience received a just recompense of reward;
3 How shall we escape, if we neglect so great salvation; which at the first began to be spoken by the LORD, and was confirmed unto us by them that heard him;
4 God also bearing them witness, both with signs and wonders, and with divers miracles, and gifts of the Holy Ghost, according to his own will?
5 For unto the angels has he not put in subjection the world to come, whereof we speak.
6 But one in a certain place testified, saying, What is man, that you are mindful of him? or the son of man that you visit him?
Isaiah 43
1 But now thus says the LORD that created you, O Jacob, and he that formed you, O Israel, Fear not: for I have redeemed you, I have called you by your name; you are mine.
2 When you pass through the waters, I will be with you; and through the rivers, they shall not overflow you: when you walk through the fire, you shall not be burned; neither shall the flame kindle upon you.
3 For I am the LORD your God, the Holy One of Israel, your Savior: I gave Egypt for your ransom, Ethiopia and Seba for you.
4 Since you were precious in my sight, you have been honorable, and I have loved you: therefore will I give men for you, and people for your life.
5 Fear not: for I am with you: I will bring your seed from the east, and gather you from the west;
6 I will say to the north, Give up; and to the south, Keep not back: bring my sons from far, and my daughters from the ends of the earth;
7 Even every one that is called by my name: for I have created him for my glory, I have formed him; yea, I have made him.
8 Bring forth the blind people that have eyes, and the deaf that have ears.
9 Let all the nations be gathered together, and let the people be assembled: who among them can declare this, and show us former things? let them bring forth their witnesses, that they may be justified: or let them hear, and say, It is truth.
10 You are my witnesses, says the LORD, and my servant whom I have chosen: that you may know and believe me, and understand that I am he: before me there was no God formed, neither shall there be after me.
11 I, even I, am the LORD; and beside me there is no savior.
12 I have declared, and have saved, and I have shown, when there was no strange god among you: therefore you are my witnesses, says the LORD, that I am God.
13 Yea, before the day was I am he; and there is none that can deliver out of my hand: I will work, and who shall let it?
14 Thus says the LORD, your redeemer, the Holy One of Israel; For your sake I have sent to Babylon, and have brought down all their nobles, and the Chaldeans, whose cry is in the ships.
15 I am the LORD, your Holy One, the creator of Israel, your King.
16 Thus says the LORD, which makes a way in the sea, and a path in the mighty waters;
17 Which brings forth the chariot and horse, the army and the power; they shall lie down together, they shall not rise: they are extinct, they are quenched as tow.
18 Remember you not the former things, neither consider the things of old.
19 Behold, I will do a new thing; now it shall spring forth; shall you not know it? I will even make a way in the wilderness, and rivers in the desert.
20 The beast of the field shall honor me, the dragons and the owls: because I give waters in the wilderness, and rivers in the desert, to give drink to my people, my chosen.
21 This people have I formed for myself; they shall show forth my praise.
22 But you have not called upon me, O Jacob; but you have been weary of me, O Israel.
23 You have not brought me the small cattle of your burnt offerings; neither have you honored me with your sacrifices. I have not caused you to serve with an offering, nor wearied you with incense.
24 You have bought me no sweet cane with money, neither have you filled me with the fat of your sacrifices: but you have made me to serve with your sins, you have wearied me with your iniquities.
25 I, even I, am he that blots out your transgressions for mine own sake, and will not remember your sins.
26 Put me in remembrance: let us plead together: declare you, that you may be justified.
27 Your first father has sinned, and your teachers have transgressed against me.
28 Therefore I have profaned the princes of the sanctuary, and have given Jacob to the curse, and Israel to reproaches.
2 Corinthians 3
1 Do we begin again to commend ourselves? or need we, as some others, epistles of commendation to you, or letters of commendation from you?
2 You are our epistle written in our hearts, known and read of all men:
3 Forasmuch as you are manifestly declared to be the epistle of Christ ministered by us, written not with ink, but with the Spirit of the living God; not in tables of stone, but in fleshy tables of the heart.
4 And such trust have we through Christ to God-ward:
5 Not that we are sufficient of ourselves to think any thing as of ourselves; but our sufficiency is of God;
6 Who also has made us able ministers of the new testament; not of the letter, but of the spirit: for the letter kills, but the spirit gives life.
7 But if the ministration of death, written and engraved in stones, was glorious, so that the children of Israel could not steadfastly behold the face of Moses for the glory of his countenance; which glory was to be done away:
8 How shall not the ministration of the spirit be rather glorious?
9 For if the ministration of condemnation be glory, much more does the ministration of righteousness exceed in glory.
10 For even that which was made glorious had no glory in this respect, by reason of the glory that excels.
11 For if that which is done away was glorious, much more that which remains is glorious.
12 Seeing then that we have such hope, we use great plainness of speech:
13 And not as Moses, which put a veil over his face, that the children of Israel could not steadfastly look to the end of that which is abolished:
14 But their minds were blinded: for until this day remains the same vail untaken away in the reading of the old testament; which vail is done away in Christ.
15 But even unto this day, when Moses is read, the vail is upon their heart.
16 Nevertheless when it shall turn to the LORD, the vail shall be taken away.
17 Now the LORD is that Spirit: and where the Spirit of the LORD is, there is liberty.
18 But we all, with open face beholding as in a glass the glory of the LORD, are changed into the same image from glory to glory, even as by the Spirit of the LORD.
2 Corinthians 4
1 Therefore seeing we have this ministry, as we have received mercy, we faint not;
2 But have renounced the hidden things of dishonesty, not walking in craftiness, nor handling the word of God deceitfully; but by manifestation of the truth commending ourselves to every man's conscience in the sight of God.
3 But if our gospel be hid, it is hid to them that are lost:
4 In whom the god of this world has blinded the minds of them which believe not, lest the light of the glorious gospel of Christ, who is the image of God, should shine unto them.
5 For we preach not ourselves, but Christ Jesus the LORD; and ourselves your servants for Jesus' sake.
6 For God, who commanded the light to shine out of darkness, has shined in our hearts, to give the light of the knowledge of the glory of God in the face of Jesus Christ.
7 But we have this treasure in earthen vessels, that the excellency of the power may be of God, and not of us.
8 We are troubled on every side, yet not distressed; we are perplexed, but not in despair;
9 Persecuted, but not forsaken; cast down, but not destroyed;
10 Always bearing about in the body the dying of the LORD Jesus, that the life also of Jesus might be made manifest in our body.
11 For we which live are always delivered unto death for Jesus' sake, that the life also of Jesus might be made manifest in our mortal flesh.
12 So then death works in us, but life in you.
13 We having the same spirit of faith, according as it is written, I believed, and therefore have I spoken; we also believe, and therefore speak;
14 Knowing that he which raised up the LORD Jesus shall raise up us also by Jesus, and shall present us with you.
15 For all things are for your sakes, that the abundant grace might through the thanksgiving of many redound to the glory of God.
16 For which cause we faint not; but though our outward man perish, yet the inward man is renewed day by day.
17 For our light affliction, which is but for a moment, works for us a far more exceeding and eternal weight of glory;
18 While we look not at the things which are seen, but at the things which are not seen: for the things which are seen are temporal; but the things which are not seen are eternal.
Ezekiel 13
1 And the word of the LORD came unto me, saying,
2 Son of man, prophesy against the prophets of Israel that prophesy, and say you unto them that prophesy out of their own hearts, Hear you the word of the LORD;
3 Thus says the LORD God; Woe unto the foolish prophets, that follow their own spirit, and have seen nothing!
4 O Israel, your prophets are like the foxes in the deserts.
5 You have not gone up into the gaps, neither made up the hedge for the house of Israel to stand in the battle in the day of the LORD.
6 They have seen vanity and lying divination, saying, The LORD says: and the LORD has not sent them: and they have made others to hope that they would confirm the word.
7 Have you not seen a vain vision, and have you not spoken a lying divination, whereas you say, The LORD says it; albeit I have not spoken?
8 Therefore thus says the LORD God; Because you have spoken vanity, and seen lies, therefore, behold, I am against you, says the LORD God.
9 And mine hand shall be upon the prophets that see vanity, and that divine lies: they shall not be in the assembly of my people, neither shall they be written in the writing of the house of Israel, neither shall they enter into the land of Israel; and you shall know that I am the LORD God.
10 Because, even because they have seduced my people, saying, Peace; and there was no peace; and one built up a wall, and, lo, others daubed it with untempered morter:
11 Say unto them which daub it with untempered morter, that it shall fall: there shall be an overflowing shower; and you, O great hailstones, shall fall; and a stormy wind shall rend it.
12 Lo, when the wall is fallen, shall it not be said unto you, Where is the daubing wherewith you have daubed it?
13 Therefore thus says the LORD God; I will even rend it with a stormy wind in my fury; and there shall be an overflowing shower in mine anger, and great hailstones in my fury to consume it.
14 So will I break down the wall that you have daubed with untempered morter, and bring it down to the ground, so that the foundation thereof shall be discovered, and it shall fall, and you shall be consumed in the midst thereof: and you shall know that I am the LORD.
15 Thus will I accomplish my wrath upon the wall, and upon them that have daubed it with untempered morter, and will say unto you, The wall is no more, neither they that daubed it;
16 To wit, the prophets of Israel which prophesy concerning Jerusalem, and which see visions of peace for her, and there is no peace, says the LORD God.
17 Likewise, you son of man, set your face against the daughters of your people, which prophesy out of their own heart; and prophesy you against them,
18 And say, Thus says the LORD God; Woe to the women that sew pillows to all armholes, and make kerchiefs upon the head of every stature to hunt souls! Will you hunt the souls of my people, and will you save the souls alive that come unto you?
19 And will you pollute me among my people for handfuls of barley and for pieces of bread, to slay the souls that should not die, and to save the souls alive that should not live, by your lying to my people that hear your lies?
20 Wherefore thus says the LORD God; Behold, I am against your pillows, wherewith you there hunt the souls to make them fly, and I will tear them from your arms, and will let the souls go, even the souls that you hunt to make them fly.
21 Your kerchiefs also will I tear, and deliver my people out of your hand, and they shall be no more in your hand to be hunted; and you shall know that I am the LORD.
22 Because with lies you have made the heart of the righteous sad, whom I have not made sad; and strengthened the hands of the wicked, that he should not return from his wicked way, by promising him life:
23 Therefore you shall see no more vanity, nor divine divinations: for I will deliver my people out of your hand: and you shall know that I am the LORD.
Hebrews 12
11 Now no chastening for the present seems to be joyous, but grievous: nevertheless afterward it yields the peaceable fruit of righteousness unto them which are exercised thereby.
12 Wherefore lift up the hands which hang down, and the feeble knees;
13 And make straight paths for your feet, lest that which is lame be turned out of the way; but let it rather be healed.
14 Follow peace with all men, and holiness, without which no man shall see the LORD:
15 Looking diligently lest any man fail of the grace of God; lest any root of bitterness springing up trouble you, and thereby many be defiled;
16 Lest there be any fornicator, or profane person, as Esau, who for one morsel of meat sold his birthright.
17 For you know how that afterward, when he would have inherited the blessing, he was rejected: for he found no place of repentance, though he sought it carefully with tears.
18 For you are not come unto the mount that might be touched, and that burned with fire, nor unto blackness, and darkness, and tempest,
19 And the sound of a trumpet, and the voice of words; which voice they that heard entreated that the word should not be spoken to them any more:
20 (For they could not endure that which was commanded, And if so much as a beast touch the mountain, it shall be stoned, or thrust through with a dart:
21 And so terrible was the sight, that Moses said, I exceedingly fear and quake:)
22 But you are come unto mount Zion, and unto the city of the living God, the heavenly Jerusalem, and to an innumerable company of angels,
23 To the general assembly and church of the firstborn, which are written in heaven, and to God the Judge of all, and to the spirits of just men made perfect,
24 And to Jesus the mediator of the new covenant, and to the blood of sprinkling, that speaks better things than that of Abel.
25 See that you refuse not him that speaks. For if they escaped not who refused him that spoke on earth, much more shall not we escape, if we turn away from him that speaks from heaven:
26 Whose voice then shook the earth: but now he has promised, saying, Yet once more I shake not the earth only, but also heaven.
27 And this word, Yet once more, signifies the removing of those things that are shaken, as of things that are made, that those things which cannot be shaken may remain.
28 Wherefore we receiving a kingdom which cannot be moved, let us have grace, whereby we may serve God acceptably with reverence and godly fear:
29 For our God is a consuming fire.
Isaiah 52
1 Awake, awake; put on your strength, O Zion; put on your beautiful garments, O Jerusalem, the holy city: for henceforth there shall no more come into you the uncircumcised and the unclean.
2 Shake yourself from the dust; arise, and sit down, O Jerusalem: loose yourself from the bands of your neck, O captive daughter of Zion.
3 For thus says the LORD, You have sold yourselves for naught; and you shall be redeemed without money.
4 For thus says the LORD God, My people went down aforetime into Egypt to sojourn there; and the Assyrian oppressed them without cause.
5 Now therefore, what have I here, says the LORD, that my people is taken away for naught? they that rule over them make them to howl, says the LORD; and my name continually every day is blasphemed.
6 Therefore my people shall know my name: therefore they shall know in that day that I am he that does speak: behold, it is I.
7 How beautiful upon the mountains are the feet of him that brings good tidings, that publishes peace; that brings good tidings of good, that publishes salvation; that says unto Zion, Your God reigns!
8 Your watchmen shall lift up the voice; with the voice together shall they sing: for they shall see eye to eye, when the LORD shall bring again Zion.
9 Break forth into joy, sing together, you waste places of Jerusalem: for the Lord has comforted his people, he has redeemed Jerusalem.
10 The LORD has made bare his holy arm in the eyes of all the nations; and all the ends of the earth shall see the salvation of our God.
11 Depart you, depart you, go you out from thence, touch no unclean thing; go you out of the midst of her; be you clean, that bear the vessels of the LORD.
12 For you shall not go out with haste, nor go by flight: for the LORD will go before you; and the God of Israel will be your reward.
13 Behold, my servant shall deal prudently, he shall be exalted and extolled, and be very high.
14 As many were astonished at you; his visage was so marred more than any man, and his form more than the sons of men:
15 So shall he sprinkle many nations; the kings shall shut their mouths at him: for that which had not been told them shall they see; and that which they had not heard shall they consider.
Isaiah 53
1 Who has believed our report? and to whom is the arm of the LORD revealed?
2 For he shall grow up before him as a tender plant, and as a root out of a dry ground: he has no form nor comeliness; and when we shall see him, there is no beauty that we should desire him.
3 He is despised and rejected of men; a man of sorrows, and acquainted with grief: and we hid as it were our faces from him; he was despised, and we esteemed him not.
4 Surely he has borne our griefs, and carried our sorrows: yet we did esteem him stricken, smitten of God, and afflicted.
5 But he was wounded for our transgressions, he was bruised for our iniquities: the chastisement of our peace was upon him; and with his stripes we are healed.
6 All we like sheep have gone astray; we have turned every one to his own way; and the LORD has laid on him the iniquity of us all.
7 He was oppressed, and he was afflicted, yet he opened not his mouth: he is brought as a lamb to the slaughter, and as a sheep before her shearers is dumb, so he opened not his mouth.
8 He was taken from prison and from judgment: and who shall declare his generation? for he was cut off out of the land of the living: for the transgression of my people was he stricken.
9 And he made his grave with the wicked, and with the rich in his death; because he had done no violence, neither was any deceit in his mouth.
10 Yet it pleased the LORD to bruise him; he has put him to grief: when you shall make his soul an offering for sin, he shall see his seed, he shall prolong his days, and the pleasure of the LORD shall prosper in his hand.
11 He shall see of the travail of his soul, and shall be satisfied: by his knowledge shall my righteous servant justify many; for he shall bear their iniquities.
12 Therefore will I divide him a portion with the great, and he shall divide the spoil with the strong; because he has poured out his soul unto death: and he was numbered with the transgressors; and he bare the sin of many, and made intercession for the transgressors.
Psalms 91
1 He that dwells in the secret place of the Most High shall abide under the shadow of the Almighty.
2 I will say of the LORD, He is my refuge and my fortress: my God; in him will I trust.
3 Surely he shall deliver you from the snare of the fowler, and from the noisome pestilence.
4 He shall cover you with his feathers, and under his wings shall you trust: his truth shall be your shield and buckler.
5 You shall not be afraid for the terror by night; nor for the arrow that flies by day;
6 Nor for the pestilence that walks in darkness; nor for the destruction that wastes at noonday.
7 A thousand shall fall at your side, and ten thousand at your right hand; but it shall not come nigh you.
8 Only with your eyes shall you behold and see the reward of the wicked.
9 Because you have made the LORD, which is my refuge, even the Most High, your habitation;
10 There shall no evil befall you, neither shall any plague come nigh your dwelling.
11 For he shall give his angels charge over you, to keep you in all your ways.
12 They shall bear you up in their hands, lest you dash your foot against a stone.
13 You shall tread upon the lion and adder: the young lion and the dragon shall you trample under feet.
14 Because he has set his love upon me, therefore will I deliver him: I will set him on high, because he has known my name.
15 He shall call upon me, and I will answer him: I will be with him in trouble; I will deliver him, and honor him.
16 With long life will I satisfy him, and show him my salvation.