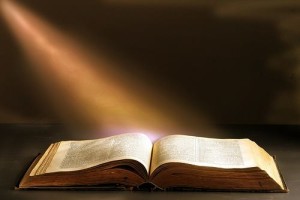 We ended the previous post with passages telling of God's showing His friendship to any who will accept it. The permeating themes are the truth of God and His revealing it and Himself to us (those He shows favor – His friends). The verses summarizing this are those ending Matthew 11. Verse 25 tells us of what is revealed being what is hidden from the "wise and prudent" of this world. The word "wise" is from the Greek sophos, meaning wise – as an expert in a subject. The word literally breaks down into meaning, the light in the person. It's meaning and contrast are found in the Lord's words, "Take heed therefore that the light which is in thee be not darkness." It is a warning for those who think they are experts, when in fact they are the opposite – error. This also gives us the context of the word "babes" as those who haven't been corrupted by the anti truth of the anti wise of the world – the wandering away. (Revelation 14:4 These are they which were not defiled with women; for they are virgins. These are they which follow the Lamb whithersoever he goeth. These were redeemed from among men, being the firstfruits unto God and to the Lamb. 5 And in their mouth was found no guile: for they are without fault before the throne of God.)
Matthew 11
25 At that time Jesus answered and said, I thank thee, O Father, Lord of heaven and earth, because thou hast hid these things from the wise and prudent, and hast revealed them unto babes.
26 Even so, Father: for so it seemed good in thy sight.
27 All things are delivered unto me of my Father: and no man knoweth the Son, but the Father; neither knoweth any man the Father, save the Son, and he to whomsoever the Son will reveal him.
28 Come unto me, all ye that labour and are heavy laden, and I will give you rest.
29 Take my yoke upon you, and learn of me; for I am meek and lowly in heart: and ye shall find rest unto your souls.
30 For my yoke is easy, and my burden is light.
Habakkuk 3 gives a description of the LORD revealed. It begins with telling of it concerning those who have erred (morally and ethically – see the last post for this as the standard needing to be raised again). It is translated as, "A prayer of Habakkuk the prophet upon Shigionoth." It should read, "An intercessory judgment of Hubakkuk inspired by God, concerning those who have erred – by lowering the standard." Habakkuk literally translates to embrace – as in the friend (God) who holds us closer than a brother. (Again see previous post.) What follows this first verse is the revelation of God as the error is uncovered and the "experts" (sophos) are shown as being not so much so.
Verse 3 says, "God came from Teman, and the Holy One from mount Paran." The original text and the names translate to, "God arrives on the right hand (as power – strength) of/to those seeing Him (as when facing the sun rise), and His holy One (and his saints) making clear on (explaining as adornments shaking) His mountain (high place – government)." As we read on we see this in what follows. The Hebrew word translated as "horn" in verse 4 is also a ray of light – coming from His hand. (Do the research and you will see – I speak because I have seen and do know (because He has shown) John 3:11 Verily, verily, I say unto thee, We speak that we do know, and testify that we have seen; and ye receive not our witness.)
Habakkuk 3
1 A prayer of Habakkuk the prophet upon Shigionoth.
2 O Lord, I have heard thy speech, and was afraid: O Lord, revive thy work in the midst of the years, in the midst of the years make known; in wrath remember mercy.
3 God came from Teman, and the Holy One from mount Paran. Selah. His glory covered the heavens, and the earth was full of his praise.
4 And his brightness was as the light; he had horns coming out of his hand: and there was the hiding of his power.
5 Before him went the pestilence, and burning coals went forth at his feet.
6 He stood, and measured the earth: he beheld, and drove asunder the nations; and the everlasting mountains were scattered, the perpetual hills did bow: his ways are everlasting.
7 I saw the tents of Cushan in affliction: and the curtains of the land of Midian did tremble.
8 Was the Lord displeased against the rivers? was thine anger against the rivers? was thy wrath against the sea, that thou didst ride upon thine horses and thy chariots of salvation?
9 Thy bow was made quite naked, according to the oaths of the tribes, even thy word. Selah. Thou didst cleave the earth with rivers.
10 The mountains saw thee, and they trembled: the overflowing of the water passed by: the deep uttered his voice, and lifted up his hands on high.
11 The sun and moon stood still in their habitation: at the light of thine arrows they went, and at the shining of thy glittering spear.
12 Thou didst march through the land in indignation, thou didst thresh the heathen in anger.
13 Thou wentest forth for the salvation of thy people, even for salvation with thine anointed; thou woundedst the head out of the house of the wicked, by discovering the foundation unto the neck. Selah.
14 Thou didst strike through with his staves the head of his villages: they came out as a whirlwind to scatter me: their rejoicing was as to devour the poor secretly.
15 Thou didst walk through the sea with thine horses, through the heap of great waters.
16 When I heard, my belly trembled; my lips quivered at the voice: rottenness entered into my bones, and I trembled in myself, that I might rest in the day of trouble: when he cometh up unto the people, he will invade them with his troops.
17 Although the fig tree shall not blossom, neither shall fruit be in the vines; the labour of the olive shall fail, and the fields shall yield no meat; the flock shall be cut off from the fold, and there shall be no herd in the stalls:
18 Yet I will rejoice in the Lord, I will joy in the God of my salvation.
19 The Lord God is my strength, and he will make my feet like hinds' feet, and he will make me to walk upon mine high places. To the chief singer on my stringed instruments.
The LORD is revealed in the contrast between the light and darkness. Paul tells in the first three chapters of 1 Corinthians of this contrast being between the wisdom of the wise of the world (wisdom of the "so called" experts), and the wisdom of God. Of the twenty-two times the word sophos is used eleven are in 1 Corinthians and 10 in these first chapters. This revelation of truth and error are the Apocalypse.
1 Corinthians 1 (Sosthenes means of safe strength (or better as – saving power))
1 Paul called to be an apostle of Jesus Christ through the will of God, and Sosthenes our brother,
2 Unto the church of God which is at Corinth, to them that are sanctified in Christ Jesus, called to be saints, with all that in every place call upon the name of Jesus Christ our Lord, both their's and our's:
3 Grace be unto you, and peace, from God our Father, and from the Lord Jesus Christ.
4 I thank my God always on your behalf, for the grace of God which is given you by Jesus Christ;
5 That in every thing ye are enriched by him, in all utterance, and in all knowledge;
6 Even as the testimony of Christ was confirmed in you:
7 So that ye come behind in no gift; waiting for the coming of our Lord Jesus Christ:
8 Who shall also confirm you unto the end, that ye may be blameless in the day of our Lord Jesus Christ.
9 God is faithful, by whom ye were called unto the fellowship of his Son Jesus Christ our Lord.
10 Now I beseech you, brethren, by the name of our Lord Jesus Christ, that ye all speak the same thing, and that there be no divisions among you; but that ye be perfectly joined together in the same mind and in the same judgment.
11 For it hath been declared unto me of you, my brethren, by them which are of the house of Chloe, that there are contentions among you.
12 Now this I say, that every one of you saith, I am of Paul; and I of Apollos; and I of Cephas; and I of Christ.
13 Is Christ divided? was Paul crucified for you? or were ye baptized in the name of Paul?
14 I thank God that I baptized none of you, but Crispus and Gaius;
15 Lest any should say that I had baptized in mine own name.
16 And I baptized also the household of Stephanas: besides, I know not whether I baptized any other.
17 For Christ sent me not to baptize, but to preach the gospel: not with wisdom of words, lest the cross of Christ should be made of none effect.
18 For the preaching of the cross is to them that perish foolishness; but unto us which are saved it is the power of God.
19 For it is written, I will destroy the wisdom of the wise, and will bring to nothing the understanding of the prudent.
20 Where is the wise? where is the scribe? where is the disputer of this world? hath not God made foolish the wisdom of this world?
21 For after that in the wisdom of God the world by wisdom knew not God, it pleased God by the foolishness of preaching to save them that believe.
22 For the Jews require a sign, and the Greeks seek after wisdom:
23 But we preach Christ crucified, unto the Jews a stumblingblock, and unto the Greeks foolishness;
24 But unto them which are called, both Jews and Greeks, Christ the power of God, and the wisdom of God.
25 Because the foolishness of God is wiser than men; and the weakness of God is stronger than men.
26 For ye see your calling, brethren, how that not many wise men after the flesh, not many mighty, not many noble, are called:
27 But God hath chosen the foolish things of the world to confound the wise; and God hath chosen the weak things of the world to confound the things which are mighty;
28 And base things of the world, and things which are despised, hath God chosen, yea, and things which are not, to bring to nought things that are:
29 That no flesh should glory in his presence.
30 But of him are ye in Christ Jesus, who of God is made unto us wisdom, and righteousness, and sanctification, and redemption:
31 That, according as it is written, He that glorieth, let him glory in the Lord.
1 Corinthians 2
1 And I, brethren, when I came to you, came not with excellency of speech or of wisdom, declaring unto you the testimony of God.
2 For I determined not to know any thing among you, save Jesus Christ, and him crucified.
3 And I was with you in weakness, and in fear, and in much trembling.
4 And my speech and my preaching was not with enticing words of man's wisdom, but in demonstration of the Spirit and of power:
5 That your faith should not stand in the wisdom of men, but in the power of God.
6 Howbeit we speak wisdom among them that are perfect: yet not the wisdom of this world, nor of the princes of this world, that come to nought:
7 But we speak the wisdom of God in a mystery, even the hidden wisdom, which God ordained before the world unto our glory:
8 Which none of the princes of this world knew: for had they known it, they would not have crucified the Lord of glory.
9 But as it is written, Eye hath not seen, nor ear heard, neither have entered into the heart of man, the things which God hath prepared for them that love him.
10 But God hath revealed them unto us by his Spirit: for the Spirit searcheth all things, yea, the deep things of God.
11 For what man knoweth the things of a man, save the spirit of man which is in him? even so the things of God knoweth no man, but the Spirit of God.
12 Now we have received, not the spirit of the world, but the spirit which is of God; that we might know the things that are freely given to us of God.
13 Which things also we speak, not in the words which man's wisdom teacheth, but which the Holy Ghost teacheth; comparing spiritual things with spiritual.
14 But the natural man receiveth not the things of the Spirit of God: for they are foolishness unto him: neither can he know them, because they are spiritually discerned.
15 But he that is spiritual judgeth all things, yet he himself is judged of no man.
16 For who hath known the mind of the Lord, that he may instruct him? but we have the mind of Christ.
1 Corinthians 3
1 And I, brethren, could not speak unto you as unto spiritual, but as unto carnal, even as unto babes in Christ.
2 I have fed you with milk, and not with meat: for hitherto ye were not able to bear it, neither yet now are ye able.
3 For ye are yet carnal: for whereas there is among you envying, and strife, and divisions, are ye not carnal, and walk as men?
4 For while one saith, I am of Paul; and another, I am of Apollos; are ye not carnal?
5 Who then is Paul, and who is Apollos, but ministers by whom ye believed, even as the Lord gave to every man?
6 I have planted, Apollos watered; but God gave the increase.
7 So then neither is he that planteth any thing, neither he that watereth; but God that giveth the increase.
8 Now he that planteth and he that watereth are one: and every man shall receive his own reward according to his own labour.
9 For we are labourers together with God: ye are God's husbandry, ye are God's building.
10 According to the grace of God which is given unto me, as a wise masterbuilder, I have laid the foundation, and another buildeth thereon. But let every man take heed how he buildeth thereupon.
11 For other foundation can no man lay than that is laid, which is Jesus Christ.
12 Now if any man build upon this foundation gold, silver, precious stones, wood, hay, stubble;
13 Every man's work shall be made manifest: for the day shall declare it, because it shall be revealed by fire; and the fire shall try every man's work of what sort it is.
14 If any man's work abide which he hath built thereupon, he shall receive a reward.
15 If any man's work shall be burned, he shall suffer loss: but he himself shall be saved; yet so as by fire.
16 Know ye not that ye are the temple of God, and that the Spirit of God dwelleth in you?
17 If any man defile the temple of God, him shall God destroy; for the temple of God is holy, which temple ye are.
18 Let no man deceive himself. If any man among you seemeth to be wise in this world, let him become a fool, that he may be wise.
19 For the wisdom of this world is foolishness with God. For it is written, He taketh the wise in their own craftiness.
20 And again, The Lord knoweth the thoughts of the wise, that they are vain.
21 Therefore let no man glory in men. For all things are your's;
22 Whether Paul, or Apollos, or Cephas, or the world, or life, or death, or things present, or things to come; all are your's;
23 And ye are Christ's; and Christ is God's.
All of this is explained in Isaiah 49 as it tells of the ornaments adorning the mountain as the LORD lifts His hand and His standard to His people. We are also told of His not forgetting us (as Friend sticking with us).
Isaiah 49
1 Listen, O isles, unto me; and hearken, ye people, from far; The Lord hath called me from the womb; from the bowels of my mother hath he made mention of my name.
2 And he hath made my mouth like a sharp sword; in the shadow of his hand hath he hid me, and made me a polished shaft; in his quiver hath he hid me;
3 And said unto me, Thou art my servant, O Israel, in whom I will be glorified.
4 Then I said, I have laboured in vain, I have spent my strength for nought, and in vain: yet surely my judgment is with the Lord, and my work with my God.
5 And now, saith the Lord that formed me from the womb to be his servant, to bring Jacob again to him, Though Israel be not gathered, yet shall I be glorious in the eyes of the Lord, and my God shall be my strength.
6 And he said, It is a light thing that thou shouldest be my servant to raise up the tribes of Jacob, and to restore the preserved of Israel: I will also give thee for a light to the Gentiles, that thou mayest be my salvation unto the end of the earth.
7 Thus saith the Lord, the Redeemer of Israel, and his Holy One, to him whom man despiseth, to him whom the nation abhorreth, to a servant of rulers, Kings shall see and arise, princes also shall worship, because of the Lord that is faithful, and the Holy One of Israel, and he shall choose thee.
8 Thus saith the Lord, In an acceptable time have I heard thee, and in a day of salvation have I helped thee: and I will preserve thee, and give thee for a covenant of the people, to establish the earth, to cause to inherit the desolate heritages;
9 That thou mayest say to the prisoners, Go forth; to them that are in darkness, Shew yourselves. They shall feed in the ways, and their pastures shall be in all high places.
10 They shall not hunger nor thirst; neither shall the heat nor sun smite them: for he that hath mercy on them shall lead them, even by the springs of water shall he guide them.
11 And I will make all my mountains a way, and my highways shall be exalted.
12 Behold, these shall come from far: and, lo, these from the north and from the west; and these from the land of Sinim.
13 Sing, O heavens; and be joyful, O earth; and break forth into singing, O mountains: for the Lord hath comforted his people, and will have mercy upon his afflicted.
14 But Zion said, The Lord hath forsaken me, and my Lord hath forgotten me.
15 Can a woman forget her sucking child, that she should not have compassion on the son of her womb? yea, they may forget, yet will I not forget thee.
16 Behold, I have graven thee upon the palms of my hands; thy walls are continually before me.
17 Thy children shall make haste; thy destroyers and they that made thee waste shall go forth of thee.
18 Lift up thine eyes round about, and behold: all these gather themselves together, and come to thee. As I live, saith the Lord, thou shalt surely clothe thee with them all, as with an ornament, and bind them on thee, as a bride doeth.
19 For thy waste and thy desolate places, and the land of thy destruction, shall even now be too narrow by reason of the inhabitants, and they that swallowed thee up shall be far away.
20 The children which thou shalt have, after thou hast lost the other, shall say again in thine ears, The place is too strait for me: give place to me that I may dwell.
21 Then shalt thou say in thine heart, Who hath begotten me these, seeing I have lost my children, and am desolate, a captive, and removing to and fro? and who hath brought up these? Behold, I was left alone; these, where had they been?
22 Thus saith the Lord God, Behold, I will lift up mine hand to the Gentiles, and set up my standard to the people: and they shall bring thy sons in their arms, and thy daughters shall be carried upon their shoulders.
23 And kings shall be thy nursing fathers, and their queens thy nursing mothers: they shall bow down to thee with their face toward the earth, and lick up the dust of thy feet; and thou shalt know that I am the Lord: for they shall not be ashamed that wait for me.
24 Shall the prey be taken from the mighty, or the lawful captive delivered?
25 But thus saith the Lord, Even the captives of the mighty shall be taken away, and the prey of the terrible shall be delivered: for I will contend with him that contendeth with thee, and I will save thy children.
26 And I will feed them that oppress thee with their own flesh; and they shall be drunken with their own blood, as with sweet wine: and all flesh shall know that I the Lord am thy Saviour and thy Redeemer, the mighty One of Jacob.