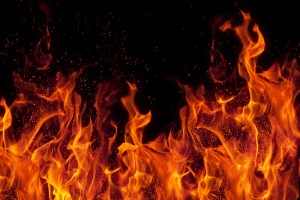 Today a look at the One God "raises" up when He decides it is time to refresh what has been corrupted. It is always in the form of One – as the means of clarifying (purifying by removing confusion and ignorance) His purpose and plan for man. And now as always the majority of the opposition is from those who hold the seats of what is now corruption. They think they have a right to be where they are (Absalom).
You ask am I the One and I answer, "It isn't my place to tell you." (Luke 10:22) But I digress.
I have in the past discussed the "unforgivable sin." As we know, we are all sinners saved by the grace of God. The corruption is in blindly using the phrase to justify voiding any and all judgment of WHAT IS ERROR (all unrighteousness – un truth – sin). There are two types of sinners, those who admit it and seek to correct what they know is wrong, and those who deny their acts are sin because they think themselves good and thereby incapable of error. The former group along with knowing their sinful state accepts correction (God's standard – as conscience) and finds endless grace and patience when they are judged (mercy), the latter reject any correction, denying error, and use themselves and their own self-perceived goodness as their standard (corrupted man – degenerate and then dead conscience). The second group in spirit and truth look at the judge as evil again using self (popular culture) as the standard of good and evil. And in the final judgment they look into the face of God calling Him evil for being steadfast in His standard.
Hebrews 10
1 For the law having a shadow of good things to come, and not the very image of the things, can never with those sacrifices which they offered year by year continually make the comers thereunto perfect.
2 For then would they not have ceased to be offered? because that the worshippers once purged should have had no more conscience of sins.
3 But in those sacrifices there is a remembrance again made of sins every year.
4 For it is not possible that the blood of bulls and of goats should take away sins.
5 Wherefore when he cometh into the world, he saith, Sacrifice and offering thou wouldest not, but a body hast thou prepared me:
6 In burnt offerings and sacrifices for sin thou hast had no pleasure.
7 Then said I, Lo, I come (in the volume of the book it is written of me,) to do thy will, O God.
8 Above when he said, Sacrifice and offering and burnt offerings and offering for sin thou wouldest not, neither hadst pleasure therein; which are offered by the law;
9 Then said he, Lo, I come to do thy will, O God. He taketh away the first, that he may establish the second.
10 By the which will we are sanctified through the offering of the body of Jesus Christ once for all.
11 And every priest standeth daily ministering and offering oftentimes the same sacrifices, which can never take away sins:
12 But this man, after he had offered one sacrifice for sins for ever, sat down on the right hand of God;
13 From henceforth expecting till his enemies be made his footstool.
14 For by one offering he hath perfected for ever them that are sanctified.
15 Whereof the Holy Ghost also is a witness to us: for after that he had said before,
16 This is the covenant that I will make with them after those days, saith the Lord, I will put my laws into their hearts, and in their minds will I write them;
17 And their sins and iniquities will I remember no more.
18 Now where remission of these is, there is no more offering for sin.
19 Having therefore, brethren, boldness to enter into the holiest by the blood of Jesus,
20 By a new and living way, which he hath consecrated for us, through the veil, that is to say, his flesh;
21 And having an high priest over the house of God;
22 Let us draw near with a true heart in full assurance of faith, having our hearts sprinkled from an evil conscience, and our bodies washed with pure water.
23 Let us hold fast the profession of our faith without wavering; (for he is faithful that promised;)
24 And let us consider one another to provoke unto love and to good works:
25 Not forsaking the assembling of ourselves together, as the manner of some is; but exhorting one another: and so much the more, as ye see the day approaching.
26 For if we sin wilfully after that we have received the knowledge of the truth, there remaineth no more sacrifice for sins,
27 But a certain fearful looking for of judgment and fiery indignation, which shall devour the adversaries.
28 He that despised Moses' law died without mercy under two or three witnesses:
29 Of how much sorer punishment, suppose ye, shall he be thought worthy, who hath trodden under foot the Son of God, and hath counted the blood of the covenant, wherewith he was sanctified, an unholy thing, and hath done despite unto the Spirit of grace?
30 For we know him that hath said, Vengeance belongeth unto me, I will recompense, saith the Lord. And again, The Lord shall judge his people.
31 It is a fearful thing to fall into the hands of the living God.
32 But call to remembrance the former days, in which, after ye were illuminated, ye endured a great fight of afflictions;
33 Partly, whilst ye were made a gazingstock both by reproaches and afflictions; and partly, whilst ye became companions of them that were so used.
34 For ye had compassion of me in my bonds, and took joyfully the spoiling of your goods, knowing in yourselves that ye have in heaven a better and an enduring substance.
35 Cast not away therefore your confidence, which hath great recompence of reward.
36 For ye have need of patience, that, after ye have done the will of God, ye might receive the promise.
37 For yet a little while, and he that shall come will come, and will not tarry.
38 Now the just shall live by faith: but if any man draw back, my soul shall have no pleasure in him.
39 But we are not of them who draw back unto perdition; but of them that believe to the saving of the soul.
The judge is the One God sends to establish His standard, and to insure it is fully understood. When faced with this corrupt man sitting in seats of power deny God and reject the correction. They define the judge as evil for His calling them to repentance and back to God's plan. At the same time they continue in their corrupted ways leading God's people further from Him and further down the road to destruction, while ignorantly praying to Him to bless them in their state of rebellion. They cry out for God to tell them if they are in error and when He does they reject it because it isn't what they want to hear. "So is he that lays up treasure for himself, and is not rich toward God."
There is a word used that tell of the judge being "raised" up. It is the Greek word said to be anistemi, meaning to stand up. As with most words in the original texts they are written in various forms and thereby in some cases such as this we can look at the distinct forms to see deeper intent of meaning. This is most obviously an intended point of greater scrutiny when what is considered the same word is spelled differently within the same discourse. Anistemi is used many times, but only three times is it spelled anastesas. This spelling leads us to a more refined meaning than merely standing up. It is from ana + stasis, ana meaning up, and stasis meaning standing, but it implies it being state of existence in contrast to that in which all else exists (status quo). Anastesas has the meaning of being elevated to a higher state of existence by the act.
The three times anastesas is used are by Luke in Acts and translated as "raised." The first is in Acts 3:26 in quoting Peter as he tells of the "refreshing" and of the One the LORD would send to turn away every one from iniquity. The second is in Acts 13:33 telling of how Jesus is raised again by the decree of the Father. The third is in 17:31 and there we see it is distinguishing this event as being "raised" to persuade us of the true things concerning our faith ("assurance"), in the "day appointed," by the Man God ordains.
Acts 3
13 The God of Abraham, and of Isaac, and of Jacob, the God of our fathers, hath glorified his Son Jesus; whom ye delivered up, and denied him in the presence of Pilate, when he was determined to let him go.
14 But ye denied the Holy One and the Just, and desired a murderer to be granted unto you;
15 And killed the Prince of life, whom God hath raised from the dead; whereof we are witnesses.
16 And his name through faith in his name hath made this man strong, whom ye see and know: yea, the faith which is by him hath given him this perfect soundness in the presence of you all.
17 And now, brethren, I wot that through ignorance ye did it, as did also your rulers.
18 But those things, which God before had shewed by the mouth of all his prophets, that Christ should suffer, he hath so fulfilled.
19 Repent ye therefore, and be converted, that your sins may be blotted out, when the times of refreshing shall come from the presence of the Lord.
20 And he shall send Jesus Christ, which before was preached unto you:
21 Whom the heaven must receive until the times of restitution of all things, which God hath spoken by the mouth of all his holy prophets since the world began.
22 For Moses truly said unto the fathers, A prophet shall the Lord your God raise up unto you of your brethren, like unto me; him shall ye hear in all things whatsoever he shall say unto you.
23 And it shall come to pass, that every soul, which will not hear that prophet, shall be destroyed from among the people.
24 Yea, and all the prophets from Samuel and those that follow after, as many as have spoken, have likewise foretold of these days.
25 Ye are the children of the prophets, and of the covenant which God made with our fathers, saying unto Abraham, And in thy seed shall all the kindreds of the earth be blessed.
26 Unto you first God, having raised up his Son Jesus, sent him to bless you, in turning away every one of you from his iniquities.
Acts 13
17 The God of this people of Israel chose our fathers, and exalted the people when they dwelt as strangers in the land of Egypt, and with an high arm brought he them out of it.
18 And about the time of forty years suffered he their manners in the wilderness.
19 And when he had destroyed seven nations in the land of Chanaan, he divided their land to them by lot.
20 And after that he gave unto them judges about the space of four hundred and fifty years, until Samuel the prophet.
21 And afterward they desired a king: and God gave unto them Saul the son of Cis, a man of the tribe of Benjamin, by the space of forty years.
22 And when he had removed him, he raised up unto them David to be their king; to whom also he gave their testimony, and said, I have found David the son of Jesse, a man after mine own heart, which shall fulfil all my will.
23 Of this man's seed hath God according to his promise raised unto Israel a Saviour, Jesus:
24 When John had first preached before his coming the baptism of repentance to all the people of Israel.
25 And as John fulfilled his course, he said, Whom think ye that I am? I am not he. But, behold, there cometh one after me, whose shoes of his feet I am not worthy to loose.
26 Men and brethren, children of the stock of Abraham, and whosoever among you feareth God, to you is the word of this salvation sent.
27 For they that dwell at Jerusalem, and their rulers, because they knew him not, nor yet the voices of the prophets which are read every sabbath day, they have fulfilled them in condemning him.
28 And though they found no cause of death in him, yet desired they Pilate that he should be slain.
29 And when they had fulfilled all that was written of him, they took him down from the tree, and laid him in a sepulchre.
30 But God raised him from the dead:
31 And he was seen many days of them which came up with him from Galilee to Jerusalem, who are his witnesses unto the people.
32 And we declare unto you glad tidings, how that the promise which was made unto the fathers,
33 God hath fulfilled the same unto us their children, in that he hath raised up Jesus again; as it is also written in the second psalm, Thou art my Son, this day have I begotten thee.
34 And as concerning that he raised him up from the dead, now no more to return to corruption, he said on this wise, I will give you the sure mercies of David.
35 Wherefore he saith also in another psalm, Thou shalt not suffer thine Holy One to see corruption.
36 For David, after he had served his own generation by the will of God, fell on sleep, and was laid unto his fathers, and saw corruption:
37 But he, whom God raised again, saw no corruption.
38 Be it known unto you therefore, men and brethren, that through this man is preached unto you the forgiveness of sins:
39 And by him all that believe are justified from all things, from which ye could not be justified by the law of Moses.
40 Beware therefore, lest that come upon you, which is spoken of in the prophets;
41 Behold, ye despisers, and wonder, and perish: for I work a work in your days, a work which ye shall in no wise believe, though a man declare it unto you.
42 And when the Jews were gone out of the synagogue, the Gentiles besought that these words might be preached to them the next sabbath.
Acts 17
22 Then Paul stood in the midst of Mars' hill, and said, Ye men of Athens, I perceive that in all things ye are too superstitious.
23 For as I passed by, and beheld your devotions, I found an altar with this inscription, To The Unknown God. Whom therefore ye ignorantly worship, him declare I unto you.
24 God that made the world and all things therein, seeing that he is Lord of heaven and earth, dwelleth not in temples made with hands;
25 Neither is worshipped with men's hands, as though he needed any thing, seeing he giveth to all life, and breath, and all things;
26 And hath made of one blood all nations of men for to dwell on all the face of the earth, and hath determined the times before appointed, and the bounds of their habitation;
27 That they should seek the Lord, if haply they might feel after him, and find him, though he be not far from every one of us:
28 For in him we live, and move, and have our being; as certain also of your own poets have said, For we are also his offspring.
29 Forasmuch then as we are the offspring of God, we ought not to think that the Godhead is like unto gold, or silver, or stone, graven by art and man's device.
30 And the times of this ignorance God winked at; but now commandeth all men every where to repent:
31 Because he hath appointed a day, in the which he will judge the world in righteousness by that man whom he hath ordained; whereof he hath given assurance unto all men, in that he hath raised him from the dead.
32 And when they heard of the resurrection of the dead, some mocked: and others said, We will hear thee again of this matter.
Jude
1 Jude, the servant of Jesus Christ, and brother of James, to them that are sanctified by God the Father, and preserved in Jesus Christ, and called:
2 Mercy unto you, and peace, and love, be multiplied.
3 Beloved, when I gave all diligence to write unto you of the common salvation, it was needful for me to write unto you, and exhort you that ye should earnestly contend for the faith which was once delivered unto the saints.
4 For there are certain men crept in unawares, who were before of old ordained to this condemnation, ungodly men, turning the grace of our God into lasciviousness, and denying the only Lord God, and our Lord Jesus Christ.
5 I will therefore put you in remembrance, though ye once knew this, how that the Lord, having saved the people out of the land of Egypt, afterward destroyed them that believed not.
6 And the angels which kept not their first estate, but left their own habitation, he hath reserved in everlasting chains under darkness unto the judgment of the great day.
7 Even as Sodom and Gomorrha, and the cities about them in like manner, giving themselves over to fornication, and going after strange flesh, are set forth for an example, suffering the vengeance of eternal fire.
8 Likewise also these filthy dreamers defile the flesh, despise dominion, and speak evil of dignities.
9 Yet Michael the archangel, when contending with the devil he disputed about the body of Moses, durst not bring against him a railing accusation, but said, The Lord rebuke thee.
10 But these speak evil of those things which they know not: but what they know naturally, as brute beasts, in those things they corrupt themselves.
11 Woe unto them! for they have gone in the way of Cain, and ran greedily after the error of Balaam for reward, and perished in the gainsaying of Core.
12 These are spots in your feasts of charity, when they feast with you, feeding themselves without fear: clouds they are without water, carried about of winds; trees whose fruit withereth, without fruit, twice dead, plucked up by the roots;
13 Raging waves of the sea, foaming out their own shame; wandering stars, to whom is reserved the blackness of darkness for ever.
14 And Enoch also, the seventh from Adam, prophesied of these, saying, Behold, the Lord cometh with ten thousands of his saints,
15 To execute judgment upon all, and to convince all that are ungodly among them of all their ungodly deeds which they have ungodly committed, and of all their hard speeches which ungodly sinners have spoken against him.
16 These are murmurers, complainers, walking after their own lusts; and their mouth speaketh great swelling words, having men's persons in admiration because of advantage.
17 But, beloved, remember ye the words which were spoken before of the apostles of our Lord Jesus Christ;
18 How that they told you there should be mockers in the last time, who should walk after their own ungodly lusts.
19 These be they who separate themselves, sensual, having not the Spirit.
20 But ye, beloved, building up yourselves on your most holy faith, praying in the Holy Ghost,
21 Keep yourselves in the love of God, looking for the mercy of our Lord Jesus Christ unto eternal life.
22 And of some have compassion, making a difference:
23 And others save with fear, pulling them out of the fire; hating even the garment spotted by the flesh.
24 Now unto him that is able to keep you from falling, and to present you faultless before the presence of his glory with exceeding joy,
25 To the only wise God our Saviour, be glory and majesty, dominion and power, both now and ever. Amen.
Yesterday's post was directed at the incorrigibles (those refusing the correction they asked for). It pointed to them being spoken to in Ezekiel 28 as the rock (Tyrus) that isn't our Rock [Christ]. In the description the LORD gives there He says, "Thou sealest up the sum, full of wisdom, and perfect in beauty." The words used here for "sealeth up the sum." are the Hebrews, chatham tokniyth.
Here are the meanings from Strong's Hebrew Dictionary:
Strong's #2856: chatham (pronounced khaw-tham') a primitive root; to close up; especially to seal:–make an end, mark, seal (up), stop.
Strong's #8508: tokniyth (pronounced tok-neeth') from 8506; admeasurement, i.e. consummation:–pattern, sum.
What we see is Tyrus is the pattern of the end – the final apostate abomination.
The word tokniyth is only used in this place and in Ezekiel 43:10. There it is translated as "pattern" in LORD commanding the Son of man to show the "pattern" of the [corrupted that must put on incorruption] place where He will dwell in the midst of the children forever.
Ezekiel 43
5 So the spirit took me up, and brought me into the inner court; and, behold, the glory of the Lord filled the house.
6 And I heard him speaking unto me out of the house; and the man stood by me.
7 And he said unto me, Son of man, the place of my throne, and the place of the soles of my feet, where I will dwell in the midst of the children of Israel for ever, and my holy name, shall the house of Israel no more defile, neither they, nor their kings, by their whoredom, nor by the carcases of their kings in their high places.
8 In their setting of their threshold by my thresholds, and their post by my posts, and the wall between me and them, they have even defiled my holy name by their abominations that they have committed: wherefore I have consumed them in mine anger.
9 Now let them put away their whoredom, and the carcases of their kings, far from me, and I will dwell in the midst of them for ever.
10 Thou son of man, shew the house to the house of Israel, that they may be ashamed of their iniquities: and let them measure the pattern.
11 And if they be ashamed of all that they have done, shew them the form of the house, and the fashion thereof, and the goings out thereof, and the comings in thereof, and all the forms thereof, and all the ordinances thereof, and all the forms thereof, and all the laws thereof: and write it in their sight, that they may keep the whole form thereof, and all the ordinances thereof, and do them.
12 This is the law of the house; Upon the top of the mountain the whole limit thereof round about shall be most holy. Behold, this is the law of the house.
The men who have robbed God are wise enough to know this mention and much of yesterday's message was alluding to the full book of Malachi. They should read it as it is – meant for them.