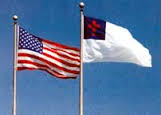 And the LORD said to me (Jeremiah 13) "10 This evil people, which refuse to hear my words, which walk in the imagination of their heart, and walk after other gods, to serve them, and to worship them, shall even be as this girdle (become worthless over time – spoiled), which is good for nothing.
11 For as the girdle cleaves to the loins of a man, so have I caused to cleave unto me the whole house of Israel and the whole house of Judah, says the LORD; that they might be unto me for a people, and for a name, and for a praise, and for a glory: but they would not hear.
12 Therefore you shalt speak unto them this word; 'Thus says the LORD God of Israel, Every bottle shall be filled with wine:' and they shall say unto you, 'Do we not certainly know that every bottle shall be filled with wine?'
13 Then shalt thou say unto them, 'Thus says the Lord, Behold, I will fill all the inhabitants of this land, even the kings that sit upon David's throne, and the priests, and the prophets, and all the inhabitants of Jerusalem, with drunkenness.
14 And I will dash them one against another, even the fathers and the sons together, says the LORD: I will not pity, nor spare, nor have mercy, but destroy them.'
15 Hear you, and give ear; be not proud: for the LORD hath spoken.
16 Give glory to the LORD your God, before He cause darkness, and before your feet stumble upon the dark mountains, and, while ye look for light, he turn it into the shadow of death, and make it gross darkness.
17 But if you will not hear it, my soul shall weep in secret places for your pride; and mine eye shall weep sore, and run down with tears, because the LORD's flock is carried away captive.
18 Say unto the rulers in the land in both church and state, 'Humble yourselves, sit down: for your principalities shall come down, even the crown of your glory.
19 The cities of the south shall be shut up, and none shall open them: Judah shall be carried away captive all of it, it shall be wholly carried away captive.
20 Lift up your eyes, and behold them that come from the north: where is the flock that was given thee, thy beautiful flock?
21 What wilt thou say when He shall punish you? because you have taught them to be captains, and as chief over thee: shall not this sorrows take you, as a woman giving birth to the evidence of her adultery?
22 And if you say in your heart, 'Wherefore come these things upon me?' For the greatness of your iniquity are thy skirts discovered, and thy heels made bare (as shame seen in your fall).
23 Can the Ethiopian change his skin, or the leopard his spots? then may you also do good, that are accustomed to do evil.
24 Therefore will I scatter them as the stubble that passes away by the wind of the wilderness.
25 This is your lot, the portion of your measures from me, says the LORD; because you have forgotten Me, and trusted in falsehood.
26 Therefore will I discover your skirts upon your face, that your shame may appear.
27 I have seen your adulteries, and your calling to your lovers, the lewdness of your whoredom, and your abominations on the hills in the fields. Woe unto you, O Jerusalem! will you not be made clean? when shall it once be?"
As promised, this is a continuation from yesterday's post, which ended with
Hosea 4. There in verse 11 we see the meaning of the statement the LORD makes (above in verse 12) to His backslidden people, "Every bottle shall be filled with wine."
Hosea says "Whoredom and wine and new wine take away the heart." This a statement is in the context of the LORD's people being destroyed because of a lack of knowledge of His ways and therefore not knowing Him. The following verse tells of this "new wine" that has taken away their ability to rightly reason (heart) being their taking counsel (habitually) from dead wood. It goes on to define this as the whoredom that has caused them to err.
"Wine" is made of what flows from the vine into the fruit – in this context (advice flowing from) it is the blood of the Lord shed for our salvation. Therefore, logically, if we are drinking from a different source there can be no salvation, because there is no life in it.
Hosea 4
6 My people are destroyed for lack of knowledge: because you have rejected knowledge, I will also reject you, that you shalt be no priest to me: seeing thou hast forgotten the law of your God, I will also forget your children.
7 As they were increased, so they sinned against me: therefore will I change their glory into shame.
8 They eat up the sin of my people, and they set their heart (reasoning power) on their iniquity.
9 And there shall be, like people, like priest: and I will punish them for their ways, and reward them their doings.
10 For they shall eat, and not have enough: they shall commit whoredom, and shall not increase: because they have left off to take heed to the LORD.
11 Whoredom and wine and new wine take away the heart.
12 My people ask counsel at their stocks, and their staff declares unto them: for the spirit of whoredom has caused them to err, and they have gone a whoring from under their God.
13 They sacrifice upon (wickedness in the seats of powers in all church and state) the tops of the mountains, and burn incense upon the hills, under oaks and poplars and elms, because the shadow thereof is good: therefore your daughters shall commit whoredom, and your spouses shall commit adultery.
14 I will not punish your daughters when they commit whoredom, nor your spouses when they commit adultery: for themselves are separated with whores, and they sacrifice with harlots: therefore the people that doth not understand shall fall.
This again takes us back to Isaiah 8 as it relates directly to the above.
Isaiah 8
6 Forasmuch as this people refuse the waters of Shiloah (the waters that secretly flow under Zion) that go softly, and rejoice in Rezin and Remaliah's son (delight (rezin) in the one deluding and betraying (ramah) Jehovah);
7 Now therefore, behold, the LORD brings up upon them the waters of the river, strong and many, even the king of Assyria, and all his glory: and he shall come up over all his channels, and go over all his banks:
8 And he shall pass through Judah; he shall overflow and go over, he shall reach even to the neck; and the stretching out of his wings shall fill the breadth of thy land (these are the waters of death flowing from the above source and covering the land – now), O Immanuel.
9 Associate yourselves, O you people, and you shall be broken in pieces; and give ear, all you of far countries: gird yourselves, and you shall be broken in pieces; gird yourselves, and you shall be broken in pieces.
10 Take counsel together, and it shall come to naught; speak the word, and it shall not stand: for God is with us (Immanuel).
11 For the Lord spoke this to me with a strong hand, and instructed me that I should not walk in the way of this people, saying,
12 "Say you not, 'A confederacy,' to all them to whom this people shall say, 'A confederacy;' neither fear you their fear, nor be afraid.
13 Sanctify the Lord of hosts himself; and let him be your fear, and let him be your dread.
14 And he shall be for a sanctuary; but for a stone of stumbling and for a rock of offence to both the houses of Israel, for a gin and for a snare to the inhabitants of Jerusalem.
15 And many among them shall stumble, and fall, and be broken, and be snared, and be taken.
16 Bind up the testimony, seal the law among my disciples.
17 And I will wait upon the LORD, that hides his face from the house of Jacob, and I will look for him.
18 Behold, I and the children whom the LORD hath given me are for signs and for wonders in Israel from the Lord of hosts, which dwells in mount Zion.
19 And when they shall say unto you, Seek unto them that have familiar spirits, and unto wizards that peep, and that mutter: should not a people seek unto their God? for the living to the dead?
20 To the law and to the testimony: if they speak not according to (in agreement with) this word, it is because there is no light in them.
21 And they shall pass through it, hardly bestead (stiff necked – incorrigible) and hungry: and it shall come to pass, that when they shall be hungry, they shall fret themselves, and curse their king and their God, and look upward.
22 And they shall look unto the earth; and behold trouble and darkness, dimness of anguish; and they shall be driven to darkness (darkness because they refuse the counsel of the LORD and are still listening to the advice of the world and seeking consent and salvation in these waters of death).
This vine delivering nothing but death is the news media and the culture it feeds is its fruit. Everything that comes from them is manipulation and deception. They start with a conclusion and fill it in with only images and opinions that serve their conclusion. This world is the world of their creation. AGAIN – everything they say is suspect and should be assumed to be false and contrary to reality. They are idiots projecting idiocy (context explained is past posts). Their hate for the LORD and for us has driven them to insanity, now knowing only the language of the lie, trapped in and by their delusions.
Who am I to say so? Thus says the LORD:
John 15
1 I am the true vine, and my Father is the husbandman.
2 Every branch in me that bears no fruit he takes away: and every branch that bears fruit, he purges it (cleanses), that it may bring forth more fruit.
3 Now you are clean through the word which I have spoken unto you.
4 Abide in me, and I in you. As the branch cannot bear fruit of itself, except it abide in the vine; no more can you, except you abide in me.
5 I am the vine, you are the branches: He that abides in me, and I in him, the same brings forth much fruit: for without me you can do nothing.
6 If a man abide not in me, he is cast forth as a branch, and is withered; and men gather them, and cast them into the fire, and they are burned.
7 If you abide in me, and my words abide in you, you shall ask what you will, and it shall be done unto you.
8 Herein is my Father glorified, that you bear much fruit; so shall you be my disciples.
9 As the Father hath loved me, so have I loved you: continue you in my love.
10 If ye keep my commandments, you shall abide in my love; even as I have kept my Father's commandments, and abide in his love.
11 These things have I spoken unto you, that my joy might remain in you, and that your joy might be full.
12 This is my commandment, That you love one another, as I have loved you.
13 Greater love hath no man than this, that a man lay down his life for his friends.
14 Ye are my friends, if you do whatsoever I command you.
15 Henceforth I call you not servants; for the servant knows not what his lord doeth: but I have called you friends; for all things that I have heard of my Father I have made known unto you.
16 Ye have not chosen me, but I have chosen you, and ordained you, that ye should go and bring forth fruit, and that your fruit should remain: that whatsoever you shall ask of the Father in my name, He may give it you.
17 These things I command you, that you love one another.
18 If the world hates you, you know that it hated me before it hated you.
19 If you were of the world, the world would love his own: but because you are not of the world, but I have chosen you out of the world, therefore the world hates you.
20 Remember the word that I said unto you, The servant is not greater than his lord. If they have persecuted me, they will also persecute you; if they have kept my saying, they will keep yours also.
21 But all these things will they do unto you for my name's sake, because they know not him that sent me.
22 If I had not come and spoken unto them, they had not had sin: but now they have no cloak for their sin.
23 He that hates me hates my Father also.
24 If I had not done among them the works which none other man did, they had not had sin: but now have they both seen and hated both me and my Father.
25 But this comes to pass, that the word might be fulfilled that is written in their law, They hated me without a cause.
26 But when the Comforter is come, whom I will send unto you from the Father, even the Spirit of truth, which proceeds from the Father, he shall testify of me:
27 And ye also shall bear witness, because ye have been with me from the beginning.
John 16
1 These things have I spoken unto you, that ye should not be offended.
2 They shall put you out of the synagogues: yea, the time cometh, that whosoever kills you will think that he doeth God service.
3 And these things will they do unto you, because they have not known the Father, nor me.
4 But these things have I told you, that when the time shall come, you may remember that I told you of them. And these things I said not unto you at the beginning, because I was with you.
5 But now I go my way to him that sent me; and none of you asks me, Where go you?
6 But because I have said these things unto you, sorrow hath filled your heart.
7 Nevertheless I tell you the truth; It is expedient for you that I go away: for if I go not away, the Comforter will not come unto you; but if I depart, I will send him unto you.
8 And when he is come, he will reprove the world of sin, and of righteousness, and of judgment:
9 Of sin, because they believe not on me;
10 Of righteousness, because I go to my Father, and ye see me no more;
11 Of judgment, because the prince of this world is judged.
12 I have yet many things to say unto you, but ye cannot bear them now.
13 Howbeit when he, the Spirit of truth, is come, he will guide you into all truth: for he shall not speak of himself; but whatsoever he shall hear, that shall he speak: and he will show you things to come.
14 He shall glorify me: for he shall receive of mine, and shall show it unto you.
15 All things that the Father hath are mine: therefore said I, that he shall take of mine, and shall show it unto you.
16 A little while, and you shall not see me: and again, a little while, and you shall see me, because I go to the Father.
17 Then said some of his disciples among themselves, What is this that he says unto us, A little while, and ye shall not see me: and again, a little while, and you shall see me: and, Because I go to the Father?
18 They said therefore, What is this that he said, A little while? we cannot tell what he said.
19 Now Jesus knew that they were desirous to ask him, and said unto them, Do ye enquire among yourselves of that I said, A little while, and you shall not see me: and again, a little while, and you shall see me?
20 Truly, Truly, I say unto you, That ye shall weep and lament, but the world shall rejoice: and you shall be sorrowful, but your sorrow shall be turned into joy.
21 A woman when she is in travail hath sorrow, because her hour is come: but as soon as she is delivered of the child, she remembers no more the anguish, for joy that a man is born into the world.
22 And ye now therefore have sorrow: but I will see you again, and your heart shall rejoice, and your joy no man takes from you.
23 And in that day you shall ask me nothing. Truly, Truly, I say unto you, Whatsoever you shall ask the Father in my name, he will give it you.
24 Hitherto have you asked nothing in my name: ask, and you shall receive, that your joy may be full.
25 These things have I spoken unto you in proverbs: but the time cometh, when I shall no more speak unto you in proverbs, but I shall show you plainly of the Father.
26 At that day you shall ask in my name: and I say not unto you, that I will pray the Father for you:
27 For the Father himself loves you, because you have loved me, and have believed that I came out from God.
28 I came forth from the Father, and am come into the world: again, I leave the world, and go to the Father.
29 His disciples said unto him, Lo, now speak you plainly, and speak no proverb.
30 Now are we sure that you know all things, and need not that any man should ask you: by this we believe that you came forth from God.
31 Jesus answered them, Do you now believe?
32 Behold, the hour comes, yea, is now come, that you shall be scattered, every man to his own, and shall leave me alone: and yet I am not alone, because the Father is with me.
33 These things I have spoken unto you, that in me you might have peace. In the world ye shall have tribulation: but be of good cheer; I have overcome the world.
John 17
1 These words spoke Jesus, and lifted up his eyes to heaven, and said, Father, the hour is come; glorify your Son, that your Son also may glorify you:
2 As you have given him power over all flesh, that he should give eternal life to as many as you have given him.
3 And this is life eternal, that they might know you the only true God, and Jesus Christ, whom you have sent.
4 I have glorified you on the earth: I have finished the work which you gave me to do.
5 And now, O Father, glorify me with your own self with the glory which I had with you before the world was.
6 I have manifested your name unto the men which you gave me out of the world: yours they were, and you gave them to me; and they have kept your word.
7 Now they have known that all things whatsoever you have given me are of you.
8 For I have given unto them the words which you gave me; and they have received them, and have known surely that I came out from you, and they have believed that you didst send me.
9 I pray for them: I pray not for the world, but for them which you have given me; for they are yours.
10 And all mine are yours, and yours are mine; and I am glorified in them.
11 And now I am no more in the world, but these are in the world, and I come to you. Holy Father, keep through your own name those whom you have given me, that they may be one, as we are.
12 While I was with them in the world, I kept them in thy name: those that thou gave me I have kept, and none of them is lost, but the son of perdition; that the scripture might be fulfilled.
13 And now come I to thee; and these things I speak in the world, that they might have my joy fulfilled in themselves.
14 I have given them your word; and the world hath hated them, because they are not of the world, even as I am not of the world.
15 I pray not that you should take them out of the world, but that you should keep them from the evil.
16 They are not of the world, even as I am not of the world.
17 Sanctify them through your truth: your word is truth.
18 As thou hast sent me into the world, even so have I also sent them into the world.
19 And for their sakes I sanctify myself, that they also might be sanctified through the truth.
20 Neither pray I for these alone, but for them also which shall believe on me through their word;
21 That they all may be one; as you, Father, art in me, and I in you, that they also may be one in us: that the world may believe that you have sent me.
22 And the glory which thou gave me I have given them; that they may be one, even as we are one:
23 I in them, and you in me, that they may be made perfect in one; and that the world may know that you have sent me, and have loved them, as you have loved me.
24 Father, I will that they also, whom you have given me, be with me where I am; that they may behold my glory, which you have given me: for thou loved me before the foundation of the world.
25 O righteous Father, the world has not known you: but I have known you, and these have known that you have sent me.
26 And I have declared unto them your name, and will declare it: that the love wherewith thou hast loved me may be in them, and I in them.