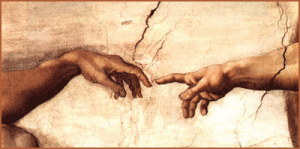 Yesterday in one of the comments I announced my only endorsement of this cycle. In my previous runs I have been indorsed by Tea Party groups in the district, NC grass roots organizations, gun rights advocacy groups, the FairTax and other advocates of tax reform. I have been endorsed by pro life organization, business groups, veterans groups, and former military leaders. (To be honest I have never really been endorsed by political or religious figures, although many in the past have come out against me.) This time I am only going to list one endorsement.
The endorsement is from God.
Here is the letter He gave me, not only to show the people but also to the political and religious leaders of our day who have usurped control of His governments.
Psalms 2
1 Why do the heathen rage, and the people imagine a vain thing?
2 The kings of the earth set themselves, and the rulers take counsel together, against the LORD, and against his Anointed, saying,
3 "Let us break their bands asunder, and cast away their cords from us."
4 He that sits in the heavens shall laugh: the LORD shall have them in derision.
5 Then shall He speak unto them in His wrath, and vex them in His sore displeasure.
6 Yet have I set My king upon My holy hill of Zion.
7 I will declare the decree: the LORD hath said unto me, "Thou art My Son; this day have I begotten thee.
8 Ask of me, and I shall give thee the heathen for thine inheritance, and the uttermost parts of the earth for thy possession.
9 Thou shalt break them with a rod of iron; Thou shalt dash them in pieces like a potter's vessel."
10 Be wise now therefore, O ye kings: be instructed, ye judges of the earth.
11 Serve the LORD with fear, and rejoice with trembling.
12 Kiss the Son, lest He be angry, and ye perish from the way, when His wrath is kindled but a little. Blessed are all they that put their trust in Him.
Thank You Father!
The LORD said to add the following to close this:
Job 34
10 Therefore hearken unto me ye men of understanding: far be it from God, that he should do wickedness; and from the Almighty, that he should commit iniquity.
11 For the work of a man shall he render unto him, and cause every man to find according to his ways.
12 Yea, surely God will not do wickedly, neither will the Almighty pervert judgment.
13 Who hath given him a charge over the earth? or who hath disposed the whole world?
14 If he set his heart upon man, if he gather unto himself his spirit and his breath;
15 All flesh shall perish together, and man shall turn again unto dust.
16 If now thou hast understanding, hear this: hearken to the voice of my words.
17 Shall even he that hates right govern? and wilt thou condemn him that is most just?
18 Is it fit to say to a king, Thou art wicked? and to princes, Ye are ungodly?
19 How much less to him that accepts not the persons of princes, nor regards the rich more than the poor? for they all are the work of his hands.
20 In a moment shall they die, and the people shall be troubled at midnight, and pass away: and the mighty shall be taken away without hand.
21 For his eyes are upon the ways of man, and he sees all his goings.
22 There is no darkness, nor shadow of death, where the workers of iniquity may hide themselves.
23 For he will not lay upon man more than right; that he should enter into judgment with God.
24 He shall break in pieces mighty men without number, and set others in their stead.
25 Therefore he knows their works, and he overturns them in the night, so that they are destroyed.
26 He strikes them as wicked men in the open sight of others;
27 Because they turned back from him, and would not consider any of his ways:
28 So that they cause the cry of the poor to come unto him, and he hears the cry of the afflicted.
29 When he gives quietness, who then can make trouble? and when he hides his face, who then can behold him? whether it be done against a nation, or against a man only:
30 That the hypocrite reign not, lest the people be ensnared.
31 Surely it is meet to be said unto God, I have borne chastisement, I will not offend any more:
32 That which I see not teach thou me: if I have done iniquity, I will do no more.
33 Should it be according to thy mind? he will recompense it, whether thou refuse, or whether thou choose; and not I: therefore speak what thou know.
34 Let men of understanding tell me, and let a wise man hearken unto me.
And to the usurpers:
Isaiah 57
1 The righteous perish, and no man lays it to heart: and merciful men are taken away, none considering that the righteous is taken away from the evil to come.
2 He shall enter into peace: they shall rest in their beds, each one walking in his uprightness.
3 But draw near hither, ye sons of the sorceress, the seed of the adulterer and the whore.
4 Against whom do ye sport yourselves? against whom make ye a wide mouth, and draw out the tongue? are ye not children of transgression, a seed of falsehood.
5 Enflaming yourselves with idols under every green tree, slaying the children in the valleys under the clifts of the rocks?
6 Among the smooth stones of the stream is thy portion; they, they are thy lot: even to them hast thou poured a drink offering, thou hast offered a meat offering. Should I receive comfort in these?
7 Upon a lofty and high mountain hast thou set thy bed: even thither went thou up to offer sacrifice.
8 Behind the doors also and the posts hast thou set up thy remembrance: for thou hast discovered thyself to another than me, and art gone up; thou hast enlarged thy bed, and made thee a covenant with them; thou loved their bed where thou saw it.
9 And thou went to the king with ointment, and didst increase thy perfumes, and didst send thy messengers far off, and didst debase thyself even unto hell.
10 Thou art wearied in the greatness of thy way; yet said thou not, There is no hope: thou hast found the life of thine hand; therefore thou was not grieved.
11 And of whom hast thou been afraid or feared, that thou hast lied, and hast not remembered me, nor laid it to thy heart? have not I held my peace even of old, and thou fears me not?
12 I will declare thy righteousness, and thy works; for they shall not profit thee.
13 When thou cries, let thy companies deliver thee; but the wind shall carry them all away; vanity shall take them: but he that puts his trust in me shall possess the land, and shall inherit my holy mountain;
14 And shall say, Cast ye up, cast ye up, prepare the way, take up the stumblingblock out of the way of my people.
15 For thus says the high and lofty One that inhabits eternity, whose name is Holy; I dwell in the high and holy place, with him also that is of a contrite and humble spirit, to revive the spirit of the humble, and to revive the heart of the contrite ones.
16 For I will not contend for ever, neither will I be always wroth: for the spirit should fail before me, and the souls which I have made.
17 For the iniquity of his covetousness was I wroth, and smote him: I hid me, and was wroth, and he went on corrupted in the way of his heart.
18 I have seen his ways, and will heal him: I will lead him also, and restore comforts unto him and to his mourners.
19 I create the fruit of the lips; Peace, peace to him that is far off, and to him that is near, says the Lord; and I will heal him.
20 But the wicked are like the troubled sea, when it cannot rest, whose waters cast up mire and dirt.
21 There is no peace, says my God, to the wicked.