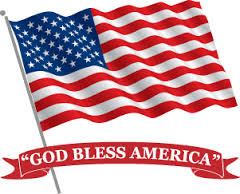 In the previous post we examined the meaning of the terms "religion" and "church" as they are used in specific descriptive scriptures. We saw pure religion defined in James 1:27 and contrasted to vain religion in verse 26 and verses prior. We saw the church defined in Hebrews 12 as the destination of the general assembly of the firstborn. There it is called by the name of heavenly Jerusalem and Zion.
Today a further explanation of what James calls "the perfect law of liberty" and its relation to realizing the destination.
First it must be stated as fact that liberty is a neutral state without any moral attribute of its own. It is within this state that people exist and act, and is the degree to which they are in control of their actions. Liberty in its fullness is total self-control and therefore without need of external law. Liberty lacking self-control tends toward tyranny and chaos. Therefore we see liberty determined through choices of those acting within its state, and maintained only by choosing self-control (self-governing).
"The perfect law of liberty," defined in James is the security found in self-control wherein no one's life, liberty itself, or property are threatened by other peoples' lack of self-control and then forcing the consequences of their bad ideas, lusts, and poor choices on all. Once force is introduced by laws intended to address poor choices (resulting from the lack of self-control) tyranny and injustice follow.
Law and external control in a Christian sense is intended to bring us to a state of self-control, and thereby into perfected liberty. The opposite is true in a world rejecting God; laws are made to allow victimization and now used to remove moral teaching. The result is the removal of self-control. The corrupted world we live in teaches and elevates lawlessness. It defines liberty as the lack of self-control, and in doing creates lawless minds who are never able to be control (changed) by external laws. It ridicules and demonizes an internal moral conscience, and when it achieves what it elevates, the inevitable breakdown of civilization (the return to animal nature and chaos), the same people who instigated the removal of the moral compass (self-control) step in presenting more laws and more external control as solution (tyranny). It only controls the law-abiding and only brings punishment to the lawless caught and convicted. It does noting to teach and change conscience. (Remember – someone's moral standard is going to be taught and elevated, even if that standard is the total lack of one.)
1 Timothy 1
5 Now the end of the commandment is charity out of a pure heart, and of a good conscience, and of faith unfeigned:
6 From which some having swerved have turned aside unto vain jangling;
7 Desiring to be teachers of the law; understanding neither what they say, nor whereof they affirm.
8 But we know that the law is good, if a man use it lawfully;
9 Knowing this, that the law is not made for a righteous man, but for the lawless and disobedient, for the ungodly and for sinners, for unholy and profane, for murderers of fathers and murderers of mothers, for manslayers,
10 For whoremongers, for them that defile themselves with mankind, for menstealers, for liars, for perjured persons, and if there be any other thing that is contrary to sound doctrine;
11 According to the glorious gospel of the blessed God, which was committed to my trust.
If you remember several posts back we looked at the common theme in our Constitution and God's law being mutual security in life, liberty and estate. We looked at it as the pervading and dominating principle in both and also being our destination of a perfect state of liberty. It is Civilization. If we go back and look at the last several posts we see it as the same overshadowing concept.
Galatians tells us of the law being our schoolmaster to bring us to Christ and faith, as in the self-control (well formed conscience) that comes with this mind being formed in us as it was in Him. It speaks of this being an allegory of the two covenants. The first is under the Law as the schoolmaster to teach us and the second is once the laws are written in our minds and hearts. This is foretold in the allegoric meaning of heavenly Jerusalem as our destination. Remember the name means taught, as the foundation, the way of peace, as in civilization by reciprocal security. This second covenant is what is written about in Jeremiah 31:31 – 34, and is quoted in Hebrews 8 & 10.
Jeremiah 31
31 Behold, the days come, says the Lord, that I will make a new covenant with the house of Israel, and with the house of Judah:
32 Not according to the covenant that I made with their fathers in the day that I took them by the hand to bring them out of the land of Egypt; which my covenant they brake, although I was an husband unto them, says the Lord:
33 But this shall be the covenant that I will make with the house of Israel; After those days, says the Lord, I will put my law in their inward parts, and write it in their hearts; and will be their God, and they shall be my people.
34 And they shall teach no more every man his neighbour, and every man his brother, saying, Know the Lord: for they shall all know me, from the least of them unto the greatest of them, says the Lord: for I will forgive their iniquity, and I will remember their sin no more.
Galatians 4
19 My little children, of whom I travail in birth again until Christ be formed in you,
20 I desire to be present with you now, and to change my voice; for I stand in doubt of you.
21 Tell me, ye that desire to be under the law, do ye not hear the law?
22 For it is written, that Abraham had two sons, the one by a bondmaid, the other by a freewoman.
23 But he who was of the bondwoman was born after the flesh; but he of the freewoman was by promise.
24 Which things are an allegory: for these are the two covenants; the one from the mount Sinai, which trends to bondage, which is Agar.
25 For this Agar is mount Sinai in Arabia, and answers to Jerusalem which now is, and is in bondage with her children.
26 But Jerusalem which is above is free, which is the mother of us all.
27 For it is written, Rejoice, thou barren that bears not; break forth and cry, thou that travails not: for the desolate has many more children than she which has a husband.
28 Now we, brethren, as Isaac was, are the children of promise.
29 But as then he that was born after the flesh persecuted him that was born after the Spirit, even so it is now.
30 Nevertheless what saith the scripture? Cast out the bondwoman and her son: for the son of the bondwoman shall not be heir with the son of the freewoman.
31 So then, brethren, we are not children of the bondwoman, but of the free.
Galatians 3
18 For if the inheritance be of the law, it is no more of promise: but God gave it to Abraham by promise.
19 Wherefore then serveth the law? It was added because of transgressions, till the seed should come to whom the promise was made; and it was ordained by angels in the hand of a mediator.
20 Now a mediator is not a mediator of one, but God is one.
21 Is the law then against the promises of God? God forbid: for if there had been a law given which could have given life, verily righteousness should have been by the law.
22 But the scripture hath concluded all under sin, that the promise by faith of Jesus Christ might be given to them that believe.
23 But before faith came, we were kept under the law, shut up unto the faith which should afterwards be revealed.
24 Wherefore the law was our schoolmaster to bring us unto Christ, that we might be justified by faith.
25 But after that faith is come, we are no longer under a schoolmaster.
26 For ye are all the children of God by faith in Christ Jesus.
27 For as many of you as have been baptized into Christ have put on Christ.
28 There is neither Jew nor Greek, there is neither bond nor free, there is neither male nor female: for ye are all one in Christ Jesus.
29 And if ye be Christ's, then are ye Abraham's seed, and heirs according to the promise.
Hebrews 12
22 But ye are come unto mount Zion, and unto the city of the living God, the heavenly Jerusalem, and to an innumerable company of angels,
23 To the general assembly and church of the firstborn, which are written in heaven, and to God the Judge of all, and to the spirits of just men made perfect,
24 And to Jesus the mediator of the new covenant, and to the blood of sprinkling, that speaks better things than that of Abel.
25 See that ye refuse not him that speaks. For if they escaped not who refused him that spoke on earth, much more shall not we escape, if we turn away from him that speaks from heaven:
26 Whose voice then shook the earth: but now he hath promised, saying, Yet once more I shake not the earth only, but also heaven.
27 And this word, Yet once more, signifies the removing of those things that are shaken, as of things that are made, that those things which cannot be shaken may remain.
28 Wherefore we receiving a kingdom which cannot be moved, let us have grace, whereby we may serve God acceptably with reverence and godly fear:
29 For our God is a consuming fire.
1 Timothy 6
3 If any man teach otherwise, and consent not to wholesome words, even the words of our Lord Jesus Christ, and to the doctrine which is according to godliness;
4 He is proud, knowing nothing, but doting about questions and strifes of words, whereof cometh envy, strife, railings, evil surmisings,
5 Perverse disputings of men of corrupt minds, and destitute of the truth, supposing that gain is godliness: from such withdraw thyself.
6 But godliness with contentment is great gain.
7 For we brought nothing into this world, and it is certain we can carry nothing out.
8 And having food and raiment let us be therewith content.
9 But they that will be rich fall into temptation and a snare, and into many foolish and hurtful lusts, which drown men in destruction and perdition.
10 For the love of money is the root of all evil: which while some coveted after, they have erred from the faith, and pierced themselves through with many sorrows.
11 But thou, O man of God, flee these things; and follow after righteousness, godliness, faith, love, patience, meekness.
12 Fight the good fight of faith, lay hold on eternal life, whereunto thou art also called, and hast professed a good profession before many witnesses.
13 I give thee charge in the sight of God, who quickens all things, and before Christ Jesus, who before Pontius Pilate witnessed a good confession;
14 That thou keep this commandment without spot, unrebukable, until the appearing of our Lord Jesus Christ:
15 Which in his times he shall show, who is the blessed and only Potentate, the King of kings, and Lord of lords;
16 Who only hath immortality, dwelling in the light which no man can approach unto; whom no man hath seen, nor can see: to whom be honour and power everlasting. Amen.
17 Charge them that are rich in this world, that they be not highminded, nor trust in uncertain riches, but in the living God, who gives us richly all things to enjoy;
18 That they do good, that they be rich in good works, ready to distribute, willing to communicate;
19 Laying up in store for themselves a good foundation against the time to come, that they may lay hold on eternal life.
20 O Timothy, keep that which is committed to thy trust, avoiding profane and vain babblings, and oppositions of science falsely so called:
21 Which some professing have erred concerning the faith. Grace be with thee. Amen.
Thus says the LORD:
Nehemiah 5
1 And there was a great cry of the people and of their wives against their brethren the Jews.
2 For there were that said, We, our sons, and our daughters, are many: therefore we take up corn for them, that we may eat, and live.
3 Some also there were that said, We have mortgaged our lands, vineyards, and houses, that we might buy corn, because of the dearth.
4 There were also that said, We have borrowed money for the king's tribute, and that upon our lands and vineyards.
5 Yet now our flesh is as the flesh of our brethren, our children as their children: and, lo, we bring into bondage our sons and our daughters to be servants, and some of our daughters are brought unto bondage already: neither is it in our power to redeem them; for other men have our lands and vineyards.
6 And I was very angry when I heard their cry and these words.
7 Then I consulted with myself, and I rebuked the nobles, and the rulers, and said unto them, Ye exact usury, every one of his brother. And I set a great assembly against them.
8 And I said unto them, We after our ability have redeemed our brethren the Jews, which were sold unto the heathen; and will ye even sell your brethren? or shall they be sold unto us? Then held they their peace, and found nothing to answer.
9 Also I said, It is not good that ye do: ought ye not to walk in the fear of our God because of the reproach of the heathen our enemies?
10 I likewise, and my brethren, and my servants, might exact of them money and corn: I pray you, let us leave off this usury.
11 Restore, I pray you, to them, even this day, their lands, their vineyards, their oliveyards, and their houses, also the hundredth part of the money, and of the corn, the wine, and the oil, that ye exact of them.
12 Then said they, We will restore them, and will require nothing of them; so will we do as thou says. Then I called the priests, and took an oath of them, that they should do according to this promise.
13 Also I shook my lap, and said, So God shake out every man from his house, and from his labour, that performs not this promise, even thus be he shaken out, and emptied. And all the congregation said, Amen, and praised the Lord. And the people did according to this promise.
Paid for by TimD2016 – Tim D'Annunzio for US Congress NC District 2