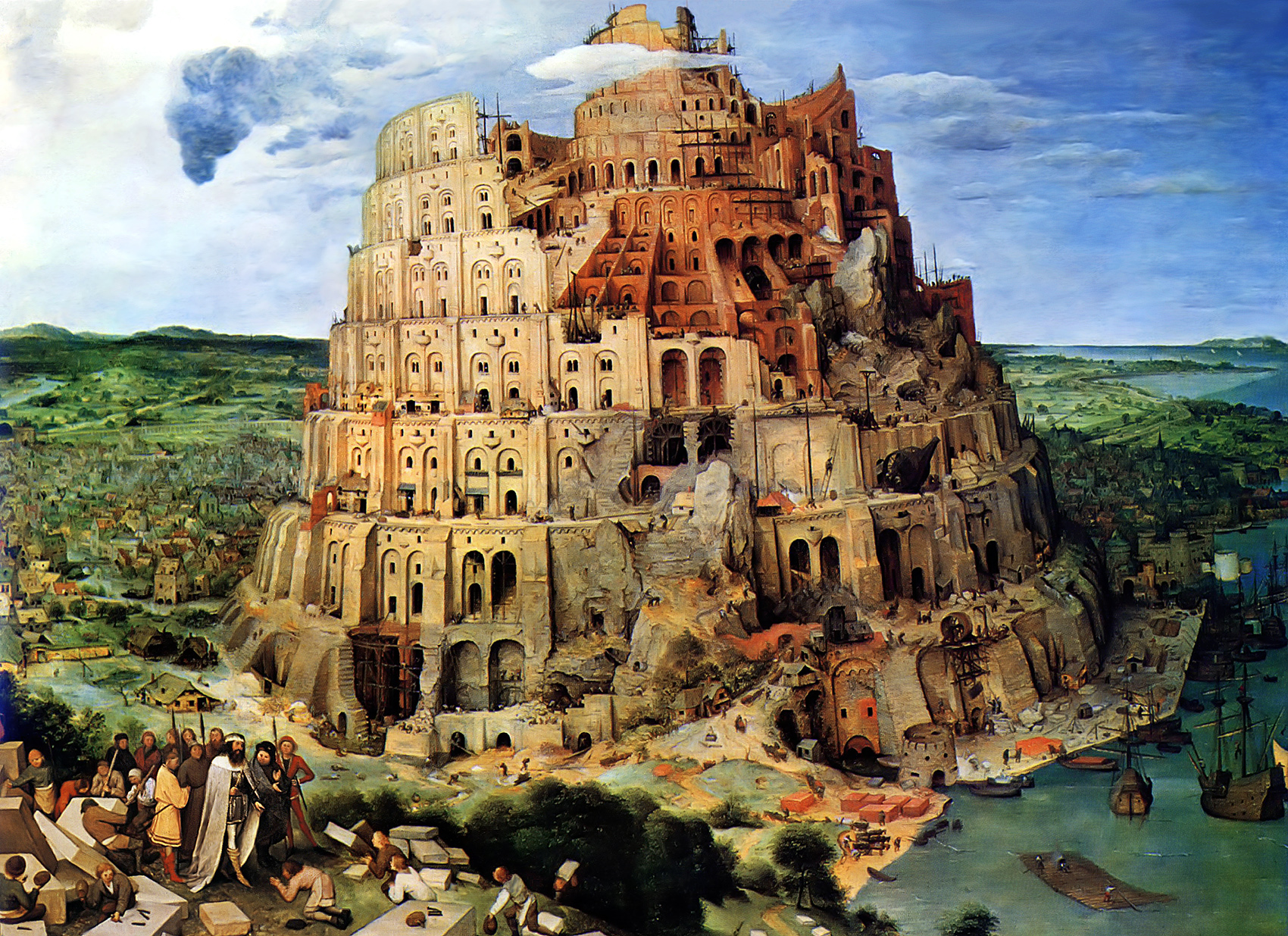 Who is saved by the LORD? The question is asked in the context of our ongoing conversation, and therefore the answer should be understood in the same light.
First and foremost, it is those who in Spirit and Truth believe He is alive and is the first born from the dead.
Mark 16
9 Now when Jesus was risen early the first day of the week, he appeared first to Mary Magdalene, out of whom he had cast seven devils.
10 And she went and told them that had been with him, as they mourned and wept.
11 And they, when they had heard that he was alive, and had been seen of her, believed not.
12 After that he appeared in another form unto two of them, as they walked, and went into the country.
13 And they went and told it unto the residue: neither believed they them.
14 Afterward he appeared unto the eleven as they sat at meat, and upbraided them with their unbelief and hardness of heart, because they believed not them which had seen him after he was risen.
15 And he said unto them, Go you into all the world, and preach the gospel to every creature.
16 He that believes and is baptized shall be saved; but he that believes not shall be damned.
17 And these signs shall follow them that believe; In my name shall they cast out devils; they shall speak with new tongues;
18 They shall take up serpents; and if they drink any deadly thing, it shall not hurt them; they shall lay hands on the sick, and they shall recover.
19 So then after the LORD had spoken unto them, he was received up into heaven, and sat on the right hand of God.
20 And they went forth, and preached every where, the LORD working with them, and confirming the word with signs following. Amen.
The name Mary Magdalene comes for Hebrew words meaning bitter and rebel (marah – Mary), and the tower (migdalah, from gadal – Magdalene).
The follow remarks must be premised by an understanding that much of scripture is written with an underlying allusion to and therein an analogous repudiation of the Egypt experience, selling off our unique Godly culture in exchange for the morsels offered in the provision and promised security under those who, not knowing this culture's ideological supremacy, would eventually use this cultivated dependence to become our taskmasters.
These are the seven demons cast out of Mary Magdalene, in our remembering the bitterness in this bondage, and the deliverance from it By the LORD through the One He chooses to lead us back to Himself.
The tower (migdalah) is a pyramid, and the idea contained in its physical form is futility. Building from a broad base thinking to reach heaven, and as it rises it is ever narrowing, until complete and realizing there is place for very few at its top (or one, as in self), and the only place to go is back down. It tells of the rise and fall of man left to his own thinking and his ever-degenerate rationale. The actual way to heaven is a pyramid built in the opposite direction, beginning with a place for only one (God), and this both impossible to be built by human means and capability, while also, when God is the builder, able to be built into infinite heights. This latter is the tower they thought they could build in Babylon, and it was quickly found to be a product of their own confusion and doomed to failure. (The idea, understanding man centered and God centered efforts, is what separates God's people from the ignorance that is man's natural states. AND through Divine (unconquerable) intention, is depicted in the Star of David – and yes I know the stories of its origin.
The name Mary Magdalene tells of the bitterness remembered, and the seven demons resulting from the intermixing in bondage become our exodus as they are cast out, or more correctly, we come out from among them. This is the rebellion, against our oppressors and their ignorance of God, we must all undergo if we, as did she, are going to see the risen LORD.
One of the noteworthy points seen in the Mark 16 passage is that none believed until the saw for themselves. Those seeing are those who have first laid the proper foundation in being with the LORD, some having demons cast out first, all having been disciplined by (disciples of) the LORD, and thereby able to understand after His resurrection, after (both) becoming the first born from the dead.
They have, as have we, experienced something unique, that no others will experience in the same way. We are the elect of God, the remnant He has chosen to reveal Himself to, and now giving us that same command we read in ending Mark.
Today have these scriptures been fulfilled before our eyes. The word "signs" in Mark 16:20, telling of the signs that will follow (be seen as the product of) those who preach the same gospel of the way back to truth (New Jerusalem), is the Greek word semeion. It is presumed to be from a word that means a mark, as in something that signifies or identifies. It is virtually the same word as the name Simeon, from the Hebrew root word shama, meaning to hear intelligently and to tell – what has been comprehended, in this case the gospel.
Simeon is the prototypical example of those first seeing the LORD's Salvation made flesh, and telling what has been seen.
Luke 2
25 And, behold, there was a man in Jerusalem, whose name was Simeon; and the same man was just and devout, waiting for the consolation of Israel: and the Holy Ghost was upon him.
26 And it was revealed unto him by the Holy Ghost, that he should not see death, before he had seen the LORD's Christ.
27 And he came by the Spirit into the temple: and when the parents brought in the child Jesus, to do for him after the custom of the law,
28 Then took he him up in his arms, and blessed God, and said,
29 LORD, now let you your servant depart in peace, according to your word:
30 For mine eyes have seen your salvation,
31 Which you have prepared before the face of all people;
32 A light to lighten the Gentiles, and the glory of your people Israel.
33 And Joseph and his mother marveled at those things which were spoken of him.
34 And Simeon blessed them, and said unto Mary his mother, Behold, this child is set for the fall and rising again of many in Israel; and for a sign which shall be spoken against;
35 (Yea, a sword shall pierce through your own soul also,) that the thoughts of many hearts may be revealed.
As we know, Simeon quotes from Isaiah 42:6 in telling of the fuller context of what He understood. He saw, from the beginning, the unrelenting, unyielding, refusal to surrender, of the LORD's coming for the salvation of His people. "I and the children God has given me are for signs and wonders."
Isaiah 42
1 Behold my servant, whom I uphold; mine elect, in whom my soul delights; I have put my spirit upon him: he shall bring forth judgment to the Gentiles.
2 He shall not cry, nor lift up, nor cause his voice to be heard in the street.
3 A bruised reed shall he not break, and the smoking flax shall he not quench: he shall bring forth judgment unto truth.
4 He shall not fail nor be discouraged, till he have set judgment in the earth: and the isles shall wait for his law.
5 Thus say God the LORD, he that created the heavens, and stretched them out; he that spread forth the earth, and that which comes out of it; he that giveth breath unto the people upon it, and spirit to them that walk therein:
6 I the LORD have called you in righteousness, and will hold your hand, and will keep you, and give you for a covenant of the people, for a light of the Gentiles;
7 To open the blind eyes, to bring out the prisoners from the prison, and them that sit in darkness out of the prison house.
8 I am the LORD: that is my name: and my glory will I not give to another, neither my praise to graven images.
9 Behold, the former things are come to pass, and new things do I declare: before they spring forth I tell you of them.
10 Sing unto the LORD a new song, and his praise from the end of the earth, you that go down to the sea, and all that is therein; the isles, and the inhabitants thereof.
11 Let the wilderness and the cities thereof lift up their voice, the villages that Kedar does inhabit: let the inhabitants of the rock sing, let them shout from the top of the mountains.
12 Let them give glory unto the LORD, and declare his praise in the islands.
13 The LORD shall go forth as a mighty man, he shall stir up jealousy like a man of war: he shall cry, yea, roar; he shall prevail against his enemies.
14 I have long time held my peace; I have been still, and refrained myself: now will I cry like a travailing woman; I will destroy and devour at once.
15 I will make waste mountains and hills, and dry up all their herbs; and I will make the rivers islands, and I will dry up the pools.
16 And I will bring the blind by a way that they knew not; I will lead them in paths that they have not known: I will make darkness light before them, and crooked things straight. These things will I do unto them, and not forsake them.
17 They shall be turned back, they shall be greatly ashamed, that trust in graven images, that say to the molten images, You are our gods.
18 Hear, you deaf; and look, you blind, that you may see.
19 Who is blind, but my servant? or deaf, as my messenger that I sent? who is blind as he that is perfect, and blind as the LORD's servant?
20 Seeing many things, but you observes not; opening the ears, but he hears not.
21 The LORD is well pleased for his righteousness' sake; he will magnify the law, and make it honorable.
22 But this is a people robbed and spoiled; they are all of them snared in holes, and they are hid in prison houses: they are for a prey, and none delivers; for a spoil, and none says, Restore.
23 Who among you will give ear to this? who will hearken and hear for the time to come?
24 Who gave Jacob for a spoil, and Israel to the robbers? did not the LORD, he against whom we have sinned? for they would not walk in his ways, neither were they obedient unto his law.
25 Therefore he has poured upon him the fury of his anger, and the strength of battle: and it has set him on fire round about, yet he knew not; and it burned him, yet he laid it not to heart.
Jeremiah 12
4 Thus says the LORD against all mine evil neighbors, that touch the inheritance which I have caused my people Israel to inherit; Behold, I will pluck them out of their land, and pluck out the house of Judah from among them.
15 And it shall come to pass, after that I have plucked them out I will return, and have compassion on them, and will bring them again, every man to his heritage, and every man to his land.
16 And it shall come to pass, if they will diligently learn the ways of my people, to swear by my name, The LORD lives; as they taught my people to swear by Baal; then shall they be built in the midst of my people.
17 But if they will not obey, I will utterly pluck up and destroy that nation, says the LORD.
Psalm 127
1 Except the LORD build the house, they labor in vain that build it: except the LORD keep the city, the watchman wakes but in vain.
2 It is vain for you to rise up early, to sit up late, to eat the bread of sorrows: for so he giveth his beloved sleep.
3 Lo, children are an heritage of the LORD: and the fruit of the womb is his reward.
4 As arrows are in the hand of a mighty man; so are children of the youth.
5 Happy is the man that has his quiver full of them: they shall not be ashamed, but they shall speak with the enemies in the gate.
Matthew 12
14 Then the Pharisees went out, and held a council against him, how they might destroy him.
15 But when Jesus knew it, he withdrew himself from thence: and great multitudes followed him, and he healed them all;
16 And charged them that they should not make him known:
17 That it might be fulfilled which was spoken by Esaias the prophet, saying,
18 Behold my servant, whom I have chosen; my beloved, in whom my soul is well pleased: I will put my spirit upon him, and he shall shew judgment to the Gentiles.
19 He shall not strive, nor cry; neither shall any man hear his voice in the streets.
20 A bruised reed shall he not break, and smoking flax shall he not quench, till he send forth judgment unto victory.
21 And in his name shall the Gentiles trust.
22 Then was brought unto him one possessed with a devil, blind, and dumb: and he healed him, insomuch that the blind and dumb both spoke and saw.
23 And all the people were amazed, and said, Is not this the son of David?
24 But when the Pharisees heard it, they said, This fellow does not cast out devils, but by Beelzebub the prince of the devils.
25 And Jesus knew their thoughts, and said unto them, Every kingdom divided against itself is brought to desolation; and every city or house divided against itself shall not stand:
26 And if Satan cast out Satan, he is divided against himself; how shall then his kingdom stand?
27 And if I by Beelzebub cast out devils, by whom do your children cast them out? therefore they shall be your judges.
28 But if I cast out devils by the Spirit of God, then the kingdom of God is come unto you.
29 Or else how can one enter into a strong man's house, and spoil his goods, except he first bind the strong man? and then he will spoil his house.
30 He that is not with me is against me; and he that gathers not with me scatters abroad.
31 Wherefore I say unto you, All manner of sin and blasphemy shall be forgiven unto men: but the blasphemy against the Holy Ghost shall not be forgiven unto men.
32 And whosoever speaks a word against the Son of man, it shall be forgiven him: but whosoever speaks against [this work of] the Holy Ghost, it shall not be forgiven him, neither in this world, neither in the world to come.
33 Either make the tree good, and his fruit good; or else make the tree corrupt, and his fruit corrupt: for the tree is known by his fruit.
34 O generation of vipers, how can you, being evil, speak good things? for out of the abundance of the heart the mouth speaks.
35 A good man out of the good treasure of the heart brings forth good things: and an evil man out of the evil treasure brings forth evil things.
36 But I say unto you, That every idle word that men shall speak, they shall give account thereof in the day of judgment.
37 For by your words you shall be justified, and by your words you shall be condemned.