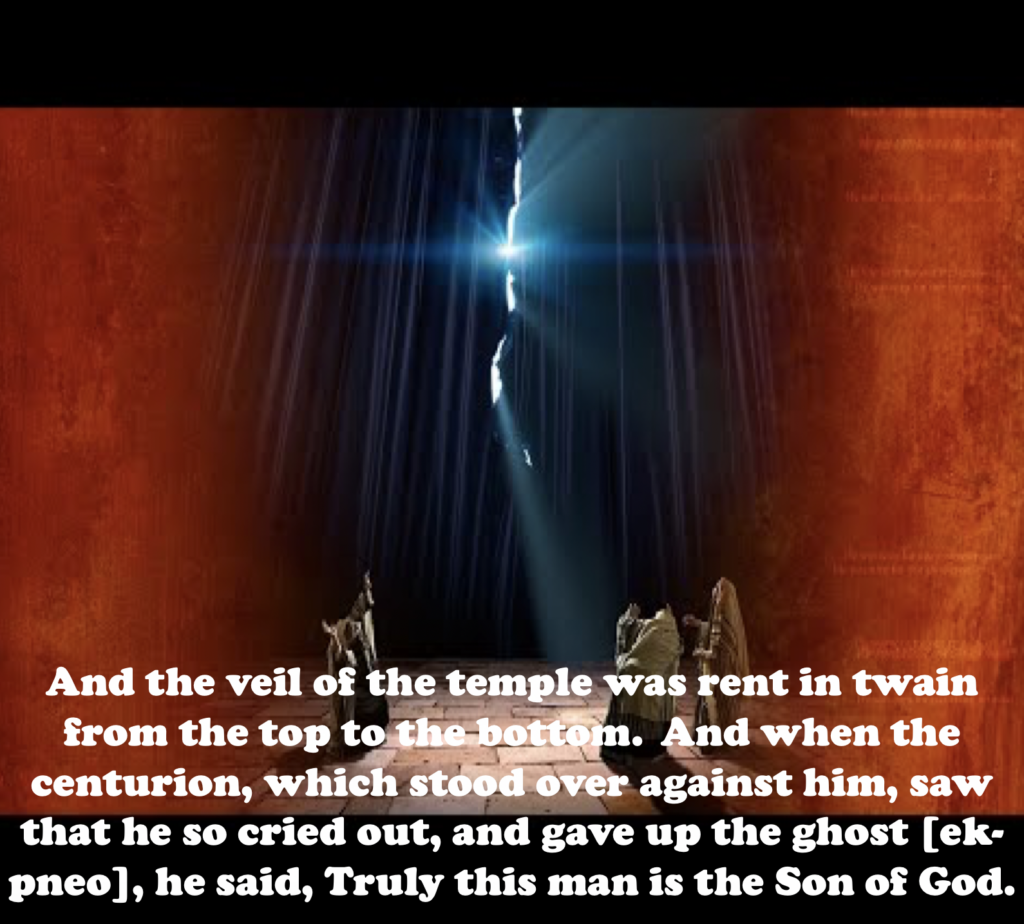 Render to Caesar the things that are Caesar's, and to God the things that are God's.
The LORD begins today with the above, from Mark 12:17, which comes in an encounter with a hypocrite who is attempting to entrap Him in His answer. As we know, he (the hypocrite) asks if it's lawful to give tribute to Caesar. After saying to bring Him a penny, the LORD asks of it, "Whose is this image and superscription?" The hypocrite answers, Caesar's, and the title above is the LORD's response.
Before looking at the ultimate point, that all creation, the heavens and earth, are God's, we must look at the idea of the hypocrite as the unwitting foil against which the LORD's reveals deeper understanding, of which all remain blinded until, by Him, it's revealed.
Psalms 78
1 Give ear, O my people, to my law: incline your ears to the words of my mouth.
2 I will open my mouth in a parable: I will utter dark sayings of old [that were once known but are now forgotten and hidden in ignorance]:
3 Which we have heard and known, and our fathers have told us.
The word "superscription" is from the five times used Greek word epigraphe, which is from the five times used word epigrapho, both said to mean, to inscribe or write. Three of the uses of the first (epigraphe) are in the Gospels describing this encounter. The other two, and once the second (epigrapho), appear when telling of the "superscription" used to mock and accuse the LORD at His crucifixion.
Mark 12
26 And the superscription [epigrapho – the title, the unintentional truth meant to be an accusation] of his accusation was written over, The King Of The Jew [Of Judah, the leaders of God's people].
27 And with him they crucify two thieves; the one on his right hand, and the other on his left.
28 And the scripture was fulfilled, which says, And he was numbered with the transgressors.
29 And they that passed by railed on him, wagging their heads, and saying, Ah, you that destroys the temple, and build it in three days,
30 Save yourself, and come down from the cross.
31 Likewise also the chief priests mocking said among themselves with the scribes, He saved others; himself he cannot save.
32 Let Christ [Christos, meaning "anointed, i.e. the Messiah, an epithet of Jesus"] the King of Israel descend now from the cross, that we may see and believe. And they that were crucified with him reviled him.
33 And when the sixth hour was come, there was darkness [ignorance] over the whole land until the ninth hour.
34 And at the ninth hour Jesus cried with a loud voice, saying, Eloi, Eloi, lama sabachthani [the Greek transliteration of the Hebrew words in Psalms 22:1, invoking the entire Psalm, for context]? which is, being interpreted, "My God, my God, why have you forsaken me?"
35 And some of them that stood by, when they heard it, said, Behold, he calls Elijah.
36 And one ran and filled a sponge full of vinegar, and put it on a reed, and gave him to drink, saying, Let alone; let us see whether Elijah will come to take him down.
37 And Jesus cried with a loud voice, and gave up the ghost.
38 And the veil of the temple was rent in twain from the top to the bottom [in this event the veil, behind which God's presence is manifested, is removed and we see Him as He is, sacrificing Himself, in the body He prepared for Himself, to save the world].
Psalms 22
1 My God, my God, why have you forsaken me? why are you so far from helping me, and from the words of my roaring?
2 O my God, I cry in the day time, but you hear not; and in the night season [the time of man's ignorance of God], and am not silent [I have given the knowledge of God as You gave me, the offering in which You delight, "Then said I, Lo, I come (in the volume of the book it is written of me,) to do your will, O God." Hebrews 10:7].
3 But you are holy, O you that inhabits the praises of Israel.
4 Our fathers trusted in you: they trusted, and you did deliver them.
5 They cried unto you, and were delivered: they trusted in you, and were not confounded [not confused in darkness].
6 But I am a worm, and no man; a reproach of men, and despised of the people.
7 All they that see me laugh me to scorn: they shoot out the lip, they shake the head, saying,
8 He trusted on the LORD that he would deliver him: let him deliver him, seeing he delighted in him.
9 But you are he that took me out of the womb: you did make me hope when I was upon my mother's breasts.
10 I was cast upon you from the womb: you are my God from my mother's belly.
11 Be not far from me; for trouble is near; for there is none to help.
12 Many bulls have compassed me: strong bulls of Bashan have beset me round.
13 They gaped upon me with their mouths, as a ravening and a roaring lion.
14 I am poured out like water, and all my bones are out of joint: my heart is like wax; it is melted in the midst of my bowels.
15 My strength is dried up like a potsherd; and my tongue cleaves to my jaws; and you have brought me into the dust of death.
16 For dogs [those whose mouth endlessly bark in the darkness – the news media and other accusation merchants] have compassed me: the assembly of the wicked have enclosed me: they pierced my hands and my feet.
17 I may tell all my bones: they look and stare upon me.
18 They part my garments among them, and cast lots upon my vesture [as the federal government, men as antichrist in it, stole my patented designs and put them out to others for bids].
19 But be not you far from me, O LORD: O my strength, haste you to help me.
20 Deliver my soul from the sword; my darling from the power of the dog.
21 Save me from the lion's mouth: for you have heard me from the horns of the unicorns [from Your place that is the Only true, Almighty, power].
22 I will declare your name unto my brethren [Paraclete, the LORD unknown in the darkness – the name of my Businesses]: in the midst of the congregation will I praise you.
23 You that fear the LORD, praise him; all you the seed of Jacob, glorify him; and fear him, all you the seed of Israel.
24 For he has not despised nor abhorred the affliction of the afflicted; neither has he hid his face from him; but when he cried unto him, he heard.
25 My praise shall be of you in the great congregation: I will pay my vows before them that fear him.
26 The meek shall eat and be satisfied: they shall praise the LORD that seek him: your heart shall live forever.
27 All the ends of the world shall remember and turn unto the LORD: and all the kindred of the nations shall worship before you.
28 For the kingdom is the LORD's: and he is the governor among the nations.
29 All they that be fat upon earth shall eat and worship: all they that go down to the dust shall bow before him: and none can keep alive his own soul.
30 A seed shall serve him; it shall be accounted to the LORD for a generation.
31 They shall come, and shall declare his righteousness unto a people that shall be born, that he has done this.
Suffer me a moment while I digress: The below article, one of the numerous reports in print, internet, radio, national and local TV news, are "case in point" of the same unwitting foils, hypocrites, using false reports and false accusations to mock and crucify those they see as challenging their control on information and power. In my case, after making a fortune in business, I decided to run for public office. The powers that then were, the Republican Establishment, in consort with the media always willing to lie about and destroy the solution (because it's the answer and existential threat to them), used accusation and partial truths to mock and vilify me, as they did to the others mentioned. I was the greatest of the offenders, spending millions of my own money, and campaigning at a Trump energy level, by which I talked over the lies and made the voice of truth heard to any who would listen.
One of the few bits of unfiltered and unpolluted truth appearing in the article is this, "The doctor concluded that his [my] religious beliefs were not delusional."
The doctor's, a Psychiatrist I was, after the accusations, forced by the court to be evaluated by (15 years before the article was written, which it doesn't make clear), conclusion came after he heard me speak and expand on the context on the accusations. The same happened in every encounter, every interview or campaign appearance willing to hear: the foils, the accusers, brought out the truth.
From Newsweek 24 May 2010:
Meet the Tea Party's 'Messiah' and the GOP's Headache
BY MCKAY COPPINS ON 5/24/10 AT 8:00 PM EDT
Here at The Gaggle, we have been so caught up in reporting on Rand Paul that we've neglected to tell you about another anti-establishment Tea Party candidate who has the Republican nomination within his grasp.
Meet Tim D'Annunzio, a candidate in North Carolina's Eighth Congressional District Republican primary. He led the initial GOP primary vote earlier this month but failed to secure enough votes to avoid a runoff. Now, campaigning on a fierce antigovernment platform, D'Annunzio is up against establishment Republican and former sportscaster Harold Johnson—and he has a good shot at beating him. But whereas the GOP has generally acquiesced to the populist demands of the Tea Party, Republican officials in North Carolina are reportedly working to derail D'Annunzio's campaign. Why? To put it politely, they are worried about his "electability."
From the AP:
In Hoke County divorce records (circulated by GOP officials), his wife said in 1995 that D'Annunzio had claimed to be the Messiah, had traveled to New Jersey to raise his stepfather from the dead, believed God would drop a 1,000-mile-high pyramid as the New Jerusalem on Greenland and found the Ark of the Covenant in Arizona. A doctor's evaluation the following month said D'Annunzio used marijuana almost daily, had been living with another woman for several months, had once been in drug treatment for heroin dependence and was jailed a couple of times as a teenager.
The doctor concluded that his religious beliefs were not delusional. A judge wrote in a child support ruling a few years later that D'Annunzio was a self-described "religious zealot" who believed the government was the "Antichrist." The judge said he was willfully failing to make child support payments.
D'Annunzio has refused to address the document's details, saying only that his religious conversion 16 years ago allowed him to overcome his "troubled upbringing." But he did offer this truer-than-it-sounds bit of rhetoric: "The bigger story is that the power brokers in Raleigh and in Washington are willing to go to any length and use any unscrupulous tactic to try to destroy somebody. They think that they're losing control over the Republican Party."
He's right. Crazy politicians these days are a dime a dozen, but there is a serious issue underlying all the amusing campaign ads and political gaffes—namely, the double-edged sword the Tea Party insurgencies have become.
Take Vaughn Ward, for example. The Tea Party–backed congressional candidate in Idaho may have seemed at first like a gift to the GOP. Sure, technically he was the "anti-establishment" Republican in the race, but he was running on a firmly conservative platform, had the endorsement of Sarah Palin (an exceptionally popular figure in Idaho), and seemed like he would be able to rally the Republican base to the polls. It wasn't long, however, before reports surfaced that Ward had plagiarized parts of President Obama's speech at the 2004 Democratic National Convention.
This was after Ward referred to Puerto Rico as a country during a GOP primary debate. When his opponent responded that Puerto Rico was, in fact, a U.S. territory, Ward said sharply, "I really don't care what it is. It doesn't matter." But despite committing the type of political blunders that might have torpedoed a campaign in another climate, Ward maintains a slight lead in the polls going into today's primary election.
And then, of course, there's Rand Paul, who won the Republican nomination and then promptly denounced the 1964 Civil Rights Act before backpedaling and saying he would have voted for the bill.
Candidates like D'Annunzio, Ward, and Paul have the "power brokers" worried, not because they will lose control of the Republican Party, but because they fear the party itself will lose control, measured in terms of elected officials and successful legislative efforts. If it wants to continue to be taken seriously, the GOP will have to draw a line somewhere when it comes to the candidates it will endorse. Perhaps with D'Annunzio, it is finally drawing that line.
[End]
Psalms 78
4 We will not hide them from their children, showing to the generation to come the praises of the LORD, and his strength, and his wonderful works that he has done.
5 For he established a testimony in Jacob, and appointed a law in Israel, which he commanded our fathers, that they should make them known to their children:
6 That the generation to come might know them, even the children which should be born; who should arise and declare them to their children:
7 That they might set their hope in God, and not forget the works of God, but keep his commandments:
8 And might not be as their fathers, a stubborn and rebellious generation; a generation that set not their heart aright, and whose spirit was not steadfast with God.
9 The children of Ephraim, being armed, and carrying bows, turned back in the day of battle.
10 They kept not the covenant of God, and refused to walk in his law;
11 And forgot his works, and his wonders that he had showed them.
12 Marvelous things did he in the sight of their fathers, in the land of Egypt, in the field of Zoan.
13 He divided the sea, and caused them to pass through; and he made the waters to stand as a heap.
14 In the daytime also he led them with a cloud, and all the night with a light of fire.
15 He clave the rocks in the wilderness, and gave them drink as out of the great depths.
16 He brought streams also out of the rock, and caused waters to run down like rivers.
17 And they sinned yet more against him by provoking the Most High in the wilderness.
18 And they tempted God in their heart by asking meat for their lust.
19 Yea, they spoke against God; they said, Can God furnish a table in the wilderness?
20 Behold, he smote the rock, that the waters gushed out, and the streams overflowed; can he give bread also? can he provide flesh for his people?
21 Therefore the LORD heard this, and was wroth: so a fire was kindled against Jacob, and anger also came up against Israel;
22 Because they believed not in God, and trusted not in his salvation:
23 Though he had commanded the clouds from above, and opened the doors of heaven,
24 And had rained down manna upon them to eat, and had given them of the corn of heaven.
25 Man did eat angels' food: he sent them meat to the full.
26 He caused an east wind to blow in the heaven: and by his power he brought in the south wind.
27 He rained flesh also upon them as dust, and feathered fowls like as the sand of the sea:
28 And he let it fall in the midst of their camp, round about their habitations.
29 So they did eat, and were well filled: for he gave them their own desire;
30 They were not estranged from their lust. But while their meat was yet in their mouths,
31 The wrath of God came upon them, and slew the fattest of them, and smote down the chosen men of Israel.
32 For all this they sinned still, and believed not for his wondrous works.
33 Therefore their days did he consume in vanity, and their years in trouble.
34 When he slew them, then they sought him: and they returned and enquired early after God.
35 And they remembered that God was their rock, and the high God their redeemer.
36 Nevertheless they did flatter him with their mouth, and they lied unto him with their tongues.
37 For their heart was not right with him, neither were they steadfast in his covenant.
38 But he, being full of compassion, forgave their iniquity, and destroyed them not: yea, many a time turned he his anger away, and did not stir up all his wrath.
39 For he remembered that they were but flesh; a wind that passes away, and comes not again.
40 How oft did they provoke him in the wilderness, and grieve him in the desert!
41 Yea, they turned back and tempted God, and limited the Holy One of Israel.
42 They remembered not his hand, nor the day when he delivered them from the enemy.
43 How he had wrought his signs in Egypt, and his wonders in the field of Zoan.
44 And had turned their rivers into blood; and their floods, that they could not drink.
45 He sent divers sorts of flies among them, which devoured them; and frogs, which destroyed them.
46 He gave also their increase unto the caterpillar, and their labor unto the locust.
47 He destroyed their vines with hail, and their sycamore trees with frost.
48 He gave up their cattle also to the hail, and their flocks to hot thunderbolts.
49 He cast upon them the fierceness of his anger, wrath, and indignation, and trouble, by sending evil angels among them.
50 He made a way to his anger; he spared not their soul from death, but gave their life over to the pestilence;
51 And smote all the firstborn in Egypt; the chief of their strength in the tabernacles of Ham:
52 But made his own people to go forth like sheep, and guided them in the wilderness like a flock.
53 And he led them on safely, so that they feared not: but the sea overwhelmed their enemies.
54 And he brought them to the border of his sanctuary, even to this mountain, which his right hand had purchased.
55 He cast out the heathen also before them, and divided them an inheritance by line, and made the tribes of Israel to dwell in their tents.
56 Yet they tempted and provoked the Most High God, and kept not his testimonies:
57 But turned back, and dealt unfaithfully like their fathers: they were turned aside like a deceitful bow.
58 For they provoked him to anger with their high places, and moved him to jealousy with their graven images.
59 When God heard this, he was wroth, and greatly abhorred Israel:
60 So that he forsook the tabernacle of Shiloh, the tent which he placed among men;
61 And delivered his strength into captivity, and his glory into the enemy's hand.
62 He gave his people over also unto the sword; and was wroth with his inheritance.
63 The fire consumed their young men; and their maidens were not given to marriage.
64 Their priests fell by the sword; and their widows made no lamentation.
65 Then the LORD awaked as one out of sleep, and like a mighty man that shouts by reason of wine.
66 And he smote his enemies in the hinder parts: he put them to a perpetual reproach.
67 Moreover he refused the tabernacle of Joseph, and chose not the tribe of Ephraim:
68 But chose the tribe of Judah, the mount Zion which he loved.
69 And he built his sanctuary like high palaces, like the earth which he has established forever.
70 He chose David also his servant, and took him from the sheepfolds:
71 From following the ewes great with young he brought him to feed Jacob his people, and Israel his inheritance.
72 So he fed them according to the integrity of his heart; and guided them by the skillfulness of his hands.
Psalms 24
1 The earth is the LORD's, and the fullness thereof; the world, and they that dwell therein.
2 For he has founded it upon the seas, and established it upon the floods.
3 Who shall ascend into the hill of the LORD? or who shall stand in his holy place?
4 He that has clean hands, and a pure heart; who has not lifted up his soul unto vanity, nor sworn deceitfully.
5 He shall receive the blessing from the LORD, and righteousness from the God of his salvation.
6 This is the generation of them that seek him, that seek your face, O Jacob. Selah.
7 Lift up your heads, O you gates; and be you lift up, you everlasting doors; and the King of glory shall come in.
8 Who is this King of glory? The LORD strong and mighty, the LORD mighty in battle.
9 Lift up your heads, O you gates; even lift them up, you everlasting doors; and the King of glory shall come in.
10 Who is this King of glory? The LORD of hosts, he is the King of glory. Selah.
The second use of epigrapho comes in Acts 17:23, describing the "superscription, TO THE UNKNOWN GOD," Paul sees on an altar at Mars' hill.
Hereafter is the full post from 20 December 2017, followed by Psalms 20:
Who is God? The Begotten Son (Children) of the Father, Only, is able to Reveal Him (All things are delivered unto me of my Father: and no man knows the Son, but the Father; neither knows any man the Father, save the Son, and he to whomsoever the Son will reveal him.)
Continuing: John first describes the above process in John 1, there speaking of the Word and Light, being God in One, coming into the world. John tells us He is unknown to all, even His own, due to the total darkness, wherein there is no comprehension of what Light is even when seen. We know what is unknown is the message He is preaching and teaching: grace and Truth; but to as many as receive it, gave/gives He the power to become the sons of God.
For those not knowing, the specific focus of the Gospel of John is to reveal The LORD, Jesus the Christ, as God Himself in the flesh, and for the specific purpose of revealing God through showing His nature as our Father. When revealed, comprehended, we understand we are His children, and as the Holy Spirit describes in Hebrews, and is written in Proverbs 3, if His children then receiving His correction. (And to as many as receive Him gives He the power to become the children of God.)
John tells us this birth is by the will of God, with The LORD as with us, and this our being filled (made full) with the Father's grace and truth. The Greek word used in verse 11 to describe those who refused to "receive Him" is paralambano, meaning to receive near; speaking of hearing the teaching of the Word made flesh, and rejecting it. The word used in verses 12 & 16 to describe our having "received" the fullness, (of His grace and truth, and by doing so becoming God's offspring) is lambano, meaning to take to one's self.
John 1
1 In the beginning was the Word, and the Word was with God, and the Word was God.
2 The same was in the beginning with God.
3 All things were made by him; and without him was not any thing made that was made.
4 In him was life; and the life was the light of men.
5 And the light shined in darkness; and the darkness comprehended it not.
6 There was a man sent from God, whose name was John.
7 The same came for a witness, to bear witness of the Light, that all men through him might believe.
8 He was not that Light, but was sent to bear witness of that Light.
9 That was the true Light, which lights every man that comes into the world.
10 He was in the world, and the world was made by him, and the world knew him not.
11 He came unto his own, and his own received him not.
12 But as many as received him, to them gave he power to become the sons of God, even to them that believe on his name:
13 Which were born, not of blood, nor of the will of the flesh, nor of the will of man, but of God.
14 And the Word was made flesh, and dwelt among us, (and we beheld his glory, the glory as of the only begotten of the Father,) full of grace and truth.
15 John bare witness of him, and cried, saying, This was he of whom I spoke, He that comes after me is preferred before me: for he was before me.
16 And of his fullness have all we received, and grace for grace.
17 For the law was given by Moses, but grace and truth came by Jesus Christ.
18 No man has seen God at any time, the only begotten Son, which is in the bosom of the Father, he has declared [exegeomai – revealed] him.
This ignorance of the message being the Word and Light come near to all, to reveal God as our Father, is what Paul speaks of in Act 17, on Mars' hill. The place itself tells us, in using the Greek name Areios Pagos, rendered as "Mars' hill" in verse 22, and "Areopagus," in verse 19, by its literal definition (martial peak), it is defining the peak of human warfare, as it is intended and should be, and demonstrated here in this experience: God's word and light invading and overwhelming the darkness.
Act 17
18 Then certain philosophers of the Epicureans, and of the Stoicks, encountered him. And some said, What will this babbler say? other some, He seems to be a setter forth of strange gods: because he preached unto them Jesus, and the resurrection.
19 And they took him, and brought him unto Areopagus, saying, May we know what this new doctrine, whereof you speak is?
20 For you bring certain strange things to our ears: we would know therefore what these things mean.
21 (For all the Athenians and strangers which were there spent their time in nothing else, but either to tell, or to hear some new thing.)
22 Then Paul stood in the midst of Mars' hill, and said, You men of Athens, I perceive that in all things you are too superstitious.
23 For as I passed by, and beheld your devotions, I found an altar with this inscription, To The Unknown God. Whom therefore you ignorantly worship, him declare I unto you.
24 God that made the world and all things therein, seeing that he is LORD of heaven and earth, dwells not in temples made with hands;
25 Neither is worshipped with men's hands, as though he needed any thing, seeing he gives to all life, and breath, and all things;
26 And has made of one blood all nations of men for to dwell on all the face of the earth, and has determined the times before appointed, and the bounds of their habitation;
27 That they should seek the LORD, if haply they might feel after him, and find him, though he be not far from every one of us:
28 For in him we live, and move, and have our being; as certain also of your own poets have said, For we are also his offspring.
29 Forasmuch then as we are the offspring of God, we ought not to think that the Godhead is like unto gold, or silver, or stone, graven by art and man's device.
30 And the times of this ignorance God winked at; but now commands all men every where to repent:
31 Because he has appointed a day, in the which he will judge the world in righteousness by that man whom he has ordained; whereof he has given assurance unto all men, in that he has raised him from the dead.
32 And when they heard of the resurrection of the dead, some mocked: and others said, We will hear you again of this matter.
When John, in John 1:18, tells us of the begotten Son, which is in the "bosom" of the Father, being the one who declares the Father to us, he is speaking of our enlightening to God's nature in judgment. What is explained is, in our becoming children, we are in the Father, and He in us, by having received the fullness of His truth through His unwavering grace. We then execute judgment as His extensions, taking on His nature and replacing our ignorance with His mind.
The same word "bosom" is used in Luke 6:38, in a passage speaking of judging, as God judges: there being no condemnation in His judgment. It tells us not to judge with a corrupted, man-created standard of measure because in doing, we judge ourselves by the same unjust imbalance. This is why Luke goes on to report the LORD saying we should get the beam out of our eye, so we see clearly to remove the speck in the eye of another. It is speaking of acquiring (by hearing God's teaching) the clear sight of perfect judgment, which is executed as God intends it, to produce repentance and correction of the error.
For those not knowing, the specific focus of the Gospel of Luke is to reveal The LORD, Jesus the Christ, as God Himself in the flesh, and for the specific purpose of revealing God through showing His nature, as our Father, thereby and therefore demonstrating the perfect man.
2 Corinthians 5
18 And all things are of God, who has reconciled us to himself by Jesus Christ, and has given to us the ministry of reconciliation;
19 To wit, that God was in Christ, reconciling the world unto himself, not imputing their trespasses unto them; and has committed unto us the word of reconciliation.
20 Now then we are ambassadors for Christ, as though God did beseech you by us: we pray you in Christ's stead, be you reconciled to God.
Luke 6
26 Woe unto you, when all men shall speak well of you! for so did their fathers to the false prophets.
27 But I say unto you which hear, Love your enemies, do good to them which hate you,
28 Bless them that curse you, and pray for them which despitefully use you.
29 And unto him that smites you on the one cheek offer also the other; and him that taketh away your cloak forbid not to take your coat also.
30 Give to every man that askes of you; and of him that taketh away your goods ask them not again.
31 And as you would that men should do to you, do you also to them likewise.
32 For if you love them which love you, what thank have you? for sinners also love those that love them.
33 And if you do good to them which do good to you, what thank have you? for sinners also do even the same.
34 And if you lend to them of whom you hope to receive, what thank have you? for sinners also lend to sinners, to receive as much again.
35 But love you your enemies, and do good, and lend, hoping for nothing again; and your reward shall be great, and you shall be the children of the Highest: for he is kind unto the unthankful and to the evil.
36 Be you therefore merciful, as your Father also is merciful.
37 Judge not, and you shall not be judged: condemn not, and you shall not be condemned: forgive, and you shall be forgiven:
38 Give, and it shall be given unto you; good measure, pressed down, and shaken together, and running over, shall men give into your bosom. For with the same measure that you mete withal it shall be measured to you again.
39 And he spoke a parable unto them, Can the blind lead the blind? shall they not both fall into the ditch?
40 The disciple is not above his master: but every one that is perfect shall be as his master.
41 And why behold you the mote that is in your brother's eye, but perceive not the beam that is in your own eye?
42 Either how can you say to your brother, Brother, let me pull out the mote that is in your eye, when you yourself behold not the beam that is in your own eye? You hypocrite, cast out first the beam out of your own eye, and then shall you see clearly to pull out the mote that is in your brother's eye.
43 For a good tree brings not forth corrupt fruit; neither does a corrupt tree bring forth good fruit.
44 For every tree is known by his own fruit. For of thorns men do not gather figs, nor of a bramble bush gather they grapes.
45 A good man out of the good treasure of his heart brings forth that which is good; and an evil man out of the evil treasure of his heart brings forth that which is evil: for of the abundance of the heart his mouth speaks.
46 And why call you me, LORD, LORD, and do not the things which I say?
47 Whosoever comes to me, and hears my sayings, and does them [as in lambano], I will show you to whom he is like:
48 He is like a man which built a house, and digged deep, and laid the foundation on a rock: and when the flood arose, the stream beat vehemently upon that house, and could not shake it: for it was founded upon a rock.
49 But he that hears, and does not [as in paralambano], is like a man that without a foundation built a house upon the earth; against which the stream did beat vehemently, and immediately it fell; and the ruin of that house was great.
Friends, the Holy Spirit uses the same Greek word, kolpos, translated five times as "bosom," and one other time, rendered as "creek." It is in Acts 27:39, to tell us of the bosom of the LORD as the same place we can turn into, when we find ourselves in the midst of the storm, which man without God has ignorantly steered us into. The ship spoken of there is the corrupted and vermin-infested religious and political institutions, which as discussed here many times, will not make it through this storm, for the reason mentioned above in verse 49, and the ruin of these houses is great.
When Luke writes in Acts 27:40 of the last act of the ship, knowing it will surely destroy it, is to loose the bands steering it, and to raise the mainsail, which is what allow (the Holy Spirit) the wind to take it into (the creek) the bosom of the Father. The word here translates as "mainsail" is only used this one time, and is from the Greek word arti, meaning NOW, today, at this moment in time. The word "wind" is from pneo, which is the word translated "blows" in John 3:8, speaking of the movement of the Holy Spirit in producing the new birth. It is also the wind that comes as the storm against the two houses, in Matthew 7:25 & 27.
The picture in Acts 27 is the same spoken of in John 3, as the Son of man (the perfected man) is lifted up, and draws all men to Him. It is the work of the Holy Spirit, the heavenly things, which those who are unable to accept the earthly things spoken are unable to receive because they are without the needed foundation.
Acts 27
20 And when neither sun nor stars in many days appeared, and no small tempest lay on us, all hope that we should be saved was then taken away.
21 But after long abstinence Paul stood forth in the midst of them, and said, Sirs, you should have hearkened unto me, and not have loosed from Crete, and to have gained this harm and loss.
22 And now I exhort you to be of good cheer: for there shall be no loss of any man's life among you, but of the ship.
23 For there stood by me this night the angel of God, whose I am, and whom I serve,
24 Saying, Fear not, Paul; you must be brought before Caesar: and, lo, God has given you all them that sail with you.
25 Wherefore, sirs, be of good cheer: for I believe God, that it shall be even as it was told me.
26 Howbeit we must be cast upon a certain island.
27 But when the fourteenth night was come, as we were driven up and down in Adria, about midnight the shipmen deemed that they drew near to some country;
28 And sounded, and found it twenty fathoms: and when they had gone a little further, they sounded again, and found it fifteen fathoms.
29 Then fearing lest we should have fallen upon rocks, they cast four anchors out of the stern, and wished for the day.
30 And as the shipmen were about to flee out of the ship, when they had let down the boat into the sea, under color as though they would have cast anchors out of the foreship,
31 Paul said to the centurion and to the soldiers, Except these abide in the ship, you cannot be saved.
32 Then the soldiers cut off the ropes of the boat, and let her fall off.
33 And while the day was coming on, Paul besought them all to take meat, saying, This day is the fourteenth day that you have tarried and continued fasting, having taken nothing.
34 Wherefore I pray you to take some meat: for this is for your health: for there shall not a hair fall from the head of any of you.
35 And when he had thus spoken, he took bread, and gave thanks to God in presence of them all: and when he had broken it, he began to eat.
36 Then were they all of good cheer, and they also took some meat.
37 And we were in all in the ship two hundred threescore and sixteen souls.
38 And when they had eaten enough, they lightened the ship, and cast out the wheat into the sea.
39 And when it was day, they knew not the land: but they discovered a certain creek with a shore, into the which they were minded, if it were possible, to thrust in the ship.
40 And when they had taken up the anchors, they committed themselves unto the sea, and loosed the rudder bands, and hoised up the mainsail to the wind, and made toward shore.
41 And falling into a place where two seas met, they ran the ship aground; and the forepart stuck fast, and remained unmoveable, but the hinder part was broken with the violence of the waves.
42 And the soldiers' counsel was to kill the prisoners, lest any of them should swim out, and escape.
43 But the centurion, willing to save Paul, kept them from their purpose; and commanded that they which could swim should cast themselves first into the sea, and get to land:
44 And the rest, some on boards, and some on broken pieces of the ship. And so it came to pass, that they escaped all safe to land.
Luke uses the same word in verse 40 to tell of the men in the ship hoisting (hoised) the mainsail, and letting the Holy Spirit take all safely into the bosom of the Father, he uses it in Acts 1:9 to tell of the LORD being "taken up" into heaven, to [the bosom of] the Father.
Acts 1
7 And he said unto them, It is not for you to know the times or the seasons, which the Father has put in his own power.
8 But you shall receive power, after that the Holy Ghost is come upon you: and you shall be witnesses unto me both in Jerusalem, and in all Judaea, and in Samaria, and unto the uttermost part of the earth.
9 And when he had spoken these things, while they beheld, he was taken up; and a cloud received him out of their sight.
10 And while they looked steadfastly toward heaven as he went up, behold, two men stood by them in white apparel;
11 Which also said, You men of Galilee, why stand you gazing up into heaven? this same Jesus, which is taken up from you into heaven, shall so come in like manner as you have seen him go into heaven.
The like manner spoken of is as John described it in John 3:14.
John 3
3 Jesus answered and said unto him, Truly, truly, I say unto you, Except a man be born again, he cannot see the kingdom of God.
4 Nicodemus [those who overcome the corrupted thinking of the crowd] said unto him, How can a man be born when he is old? can he enter the second time into his mother's womb, and be born?
5 Jesus answered, Truly, truly, I say unto you, Except a man be born of water and of the Spirit, he cannot enter into the kingdom of God.
6 That which is born of the flesh is flesh; and that which is born of the Spirit is spirit.
7 Marvel not that I said unto you, You must be born again.
8 The wind blows where it wills, and you hear the sound thereof, but can not tell where it comes, and where it goes: so is every one that is born of the Spirit.
9 Nicodemus answered and said unto him, How can these things be?
10 Jesus answered and said unto him, Are you a master of Israel, and know not these things?
11 Truly, truly, I say unto you, We speak that [in "like manner" as] we do know, and testify that [in "like manner" as] we have seen; and you receive not our witness.
12 If I have told you earthly things, and you believe not, how shall you believe, if I tell you of heavenly things?
13 And no man has ascended up to heaven, but he that came down from heaven, even the Son of man which is in heaven.
14 And as Moses lifted up the serpent in the wilderness, even so must the Son of man be lifted up:
15 That whosoever believes in him should not perish, but have eternal life.
16 For God so loved the world, that he gave his only begotten Son, that whosoever believes in him should not perish, but have everlasting life.
17 For God sent not his Son into the world to condemn the world; but that the world through him might be saved.
18 He that believes on him is not condemned: but he that believes not is condemned already, because he has not believed in the name of the only begotten Son of God.
19 And this is the condemnation, that light is come into the world, and men loved darkness rather than light, because their deeds were evil.
20 For every one that does evil hates the light, neither comes to the light, lest his deeds should be reproved.
21 But he that does truth comes to the light, that his deeds may be made manifest, that they are wrought in God.
22 After these things came Jesus and his disciples into the land of Judaea; and there he tarried with them, and baptized.
23 And John also was baptizing in Aenon near to Salim, because there was much water there: and they came, and were baptized.
24 For John was not yet cast into prison.
25 Then there arose a question between some of John's disciples and the Jews about purifying.
26 And they came unto John, and said unto him, Rabbi, he that was with you beyond Jordan, to whom you barest witness, behold, the same baptizes, and all men come to him.
27 John answered and said, A man can receive nothing, except it be given him from heaven.
28 You yourselves bear me witness, that I said, I am not the Christ, but that I am sent before him.
29 He that has the bride is the bridegroom: but the friend of the bridegroom, which stands and hears him, rejoices greatly because of the bridegroom's voice: this my joy therefore is fulfilled.
30 He must increase, but I must decrease.
31 He that comes from above is above all: he that is of the earth is earthly, and speaks of the earth: he that comes from heaven is above all.
32 And what he has seen and heard, that he testifies; and no man receives his testimony.
33 He that has received his testimony has set to his seal that God is true.
34 For he whom God has sent speaks the words of God: for God gives not the Spirit by measure unto him [see Luke 6:38 above].
35 The Father loves the Son, and has given all things into his hand.
36 He that believes on the Son has everlasting life: and he that believes not the Son shall not see life; but the wrath of God abides on him.
Psalms 20
1 The LORD hear you in the day of trouble; the name of the God of Jacob defend you;
2 Send you help from the sanctuary, and strengthen you out of Zion;
3 Remember all your offerings, and accept your burnt sacrifice; Selah.
4 Grant you according to your own heart, and fulfil all your counsel.
5 We will rejoice in your salvation, and in the name of our God we will set up our banners: the LORD fulfil all your petitions.
6 Now know I that the LORD saves his anointed; he will hear him from his holy heaven with the saving strength of his right hand.
7 Some trust in chariots, and some in horses: but we will remember the name of the LORD our God.
8 They are brought down and fallen: but we are risen, and stand upright.
9 Save, LORD: let the king hear us when we call.