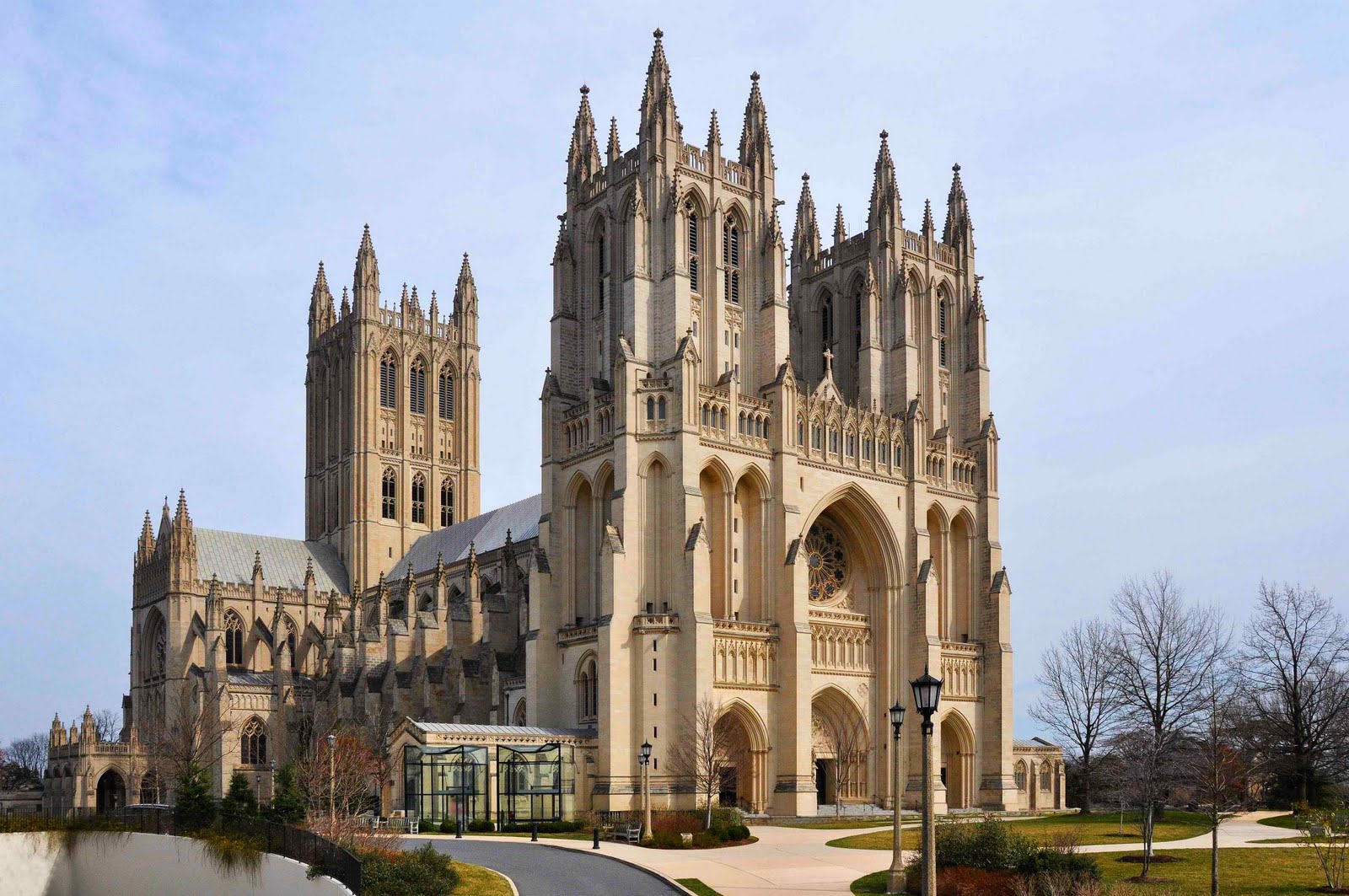 Today a more in depth look at false worship and the way those presenting the idol use it to entice the weak minded into its cult. The tactical premise of the deception is to present a half-truth, and then build a ministry and a movement around following it with absolute obedience. The half-truth tells of all the ways God wants to bless us as people and a nation, and the lie that follows is this itself as the basis of our faith in which we must have blind allegiance. The ministry then redefines grace as blessing coming from this unshakable belief that transform the blessing from a product (fruit) of exercising unmerited spiritual gifts, into the unmerited (without exercise) product itself as the gift. What is produced are reprobates living off of the crumbs that fall from the tables of those who are exercising their gifts for their own gain. These misleaders also use their own deviously gained material prosperity as proof they are not reprobate, while telling of it as "evidence" why the weak minded must continue to follow (give money) hoping for more of the morsels, which both have sold their birthright for, will fall from the table to these as if their dogs.
The Greek word adokimos is translated "reprobate," and as intended to be understood above, means unaccepted or rejected. Its meaning is in the sense of being tried and found to be without proof of being what it claims to be. It therefore, found to be without the qualities that make it what it is labeled, is rejected. As we very well know, because the LORD tells us over and over, we shall be known by our fruit (not by what we claim in word if without the product that proves it when tested).
The grace of God is His condescension, His lowering Himself to interrupt our decline and correct our error. The weak minded will reject it because of its obligation to change from pretense to truth, and others will call it fiction as they also reject the mental exercise needed to apprehend the high goal accepting it sets.
Here is how Paul closes his second letter to the Corinthians, the word reprobate used three times to tell of the proof that Christ is in him speaking. Friends, we all need to understand this isn't an empty claim. We know ourselves if and when we know Him, and by knowing Him we recognize it is He in us acting out the correction that reconciles the world to God. Examine (try) yourselves.
2 Corinthians 13
1 This is the third time I am coming to you. In the mouth of two or three witnesses shall every word be established.
2 I told you before, and foretell you, as if I were present, the second time; and being absent now I write to them which heretofore have sinned, and to all other, that, if I come again, I will not spare:
3 Since you seek a proof of Christ speaking in me, which to you-ward is not weak, but is mighty in you.
4 For though he was crucified through weakness, yet he lives by the power of God. For we also are weak in him, but we shall live with him by the power of God toward you.
5 Examine yourselves, whether you be in the faith; prove your own selves. Know you not your own selves, how that Jesus Christ is in you, except you be reprobates?
6 But I trust that you shall know that we are not reprobates.
7 Now I pray to God that you do no evil; not that we should appear approved, but that you should do that which is honest, though we be as reprobates.
8 For we can do nothing against the truth, but for the truth.
9 For we are glad, when we are weak, and you are strong: and this also we wish, even your perfection.
10 Therefore I write these things being absent, lest being present I should use sharpness, according to the power which the LORD has given me to edification, and not to destruction.
11 Finally, brethren, farewell. Be perfect, be of good comfort, be of one mind, live in peace; and the God of love and peace shall be with you.
12 Greet one another with an holy kiss.
13 All the saints salute you.
14 The grace of the LORD Jesus Christ, and the love of God, and the communion of the Holy Ghost, be with you all. Amen.
Edification (education) is the intention of all preaching, not to the ways of man and his stories and ideas, but rather truthfully toward and to knowing the LORD, that we might constantly examine ourselves to insure we are allowing Him to live through us, not merely remain dormant and restrained in us as we live our own ways without any evidence.
Philippians 3:10 & 11 tell us of the perfection that comes as it tells of the goal, saying, "That I may know him, and the power of his resurrection, and the fellowship of his sufferings, being made conformable unto his death; If by any means I might attain unto the resurrection of the dead." It is speaking of what is written in the prior chapter when Christ came to know himself, and then putting to death His human will, willingly suffering the cost, and the blessing that followed was His resurrection to the highest seat at the right hand of the Father (until we subordinate our will to His in the same way – Psalms 110)
Philippians 2
1 If there be therefore any consolation in Christ, if any comfort of love, if any fellowship of the Spirit, if any bowels and mercies,
2 Fulfil you my joy, that you be likeminded, having the same love, being of one accord, of one mind.
3 Let nothing be done through strife or vainglory; but in lowliness of mind let each esteem other better than themselves.
4 Look not every man on his own things, but every man also on the things of others.
5 Let this mind be in you, which was also in Christ Jesus:
6 Who, being in the form of God, thought it not robbery to be equal with God:
7 But made himself of no reputation, and took upon him the form of a servant, and was made in the likeness of men:
8 And being found in fashion as a man, he humbled himself, and became obedient unto death, even the death of the cross.
9 Wherefore God also has highly exalted him, and given him a name which is above every name:
10 That at the name of Jesus every knee should bow, of things in heaven, and things in earth, and things under the earth;
11 And that every tongue should confess that Jesus Christ is LORD, to the glory of God the Father.
12 Wherefore, my beloved, as you have always obeyed, not as in my presence only, but now much more in my absence, work out your own salvation with fear and trembling.
13 For it is God which works in you both to will and to do of his good pleasure.
14 Do all things without murmurings and disputing:
15 That you may be blameless and harmless, the sons of God, without rebuke, in the midst of a crooked and perverse nation, among whom you shine as lights in the world;
16 Holding forth the word of life; that I may rejoice in the day of Christ, that I have not run in vain, neither labored in vain.
17 Yea, and if I be offered upon the sacrifice and service of your faith, I joy, and rejoice with you all.
18 For the same cause also do you joy, and rejoice with me.
19 But I trust in the LORD Jesus to send Timotheus shortly unto you, that I also may be of good comfort, when I know your state.
20 For I have no man likeminded, who will naturally care for your state.
21 For all seek their own, not the things which are Jesus Christ's.
22 But you know the proof of him, that, as a son with the father, he has served with me in the gospel.
23 Him therefore I hope to send presently, so soon as I shall see how it will go with me.
24 But I trust in the LORD that I also myself shall come shortly.
25 Yet I supposed it necessary to send to you Epaphroditus [representing those having wander away and now returned], my brother, and companion in labor, and fellow-soldier, but your messenger, and he that ministered to my wants.
26 For he longed after you all, and was full of heaviness, because that you had heard that he had been sick.
27 For indeed he was sick nigh unto death: but God had mercy on him; and not on him only, but on me also, lest I should have sorrow upon sorrow.
28 I sent him therefore the more carefully, that, when you see him again, you may rejoice, and that I may be the less sorrowful.
29 Receive him therefore in the LORD with all gladness; and hold such in reputation:
30 Because for the work of Christ he was nigh unto death, not regarding his life, to supply your lack of service toward me.
Philippians 3
1 Finally, my brethren, rejoice in the LORD. To write the same things to you, to me indeed is not grievous, but for you it is safe.
2 Beware of dogs, beware of evil workers, beware of the concision.
3 For we are the circumcision, which worship God in the spirit, and rejoice in Christ Jesus, and have no confidence in the flesh.
4 Though I might also have confidence in the flesh. If any other man thinks that he has whereof he might trust in the flesh, I more:
5 Circumcised the eighth day, of the stock of Israel, of the tribe of Benjamin, an Hebrew of the Hebrews; as touching the law, a Pharisee;
6 Concerning zeal, persecuting the church; touching the righteousness which is in the law, blameless.
7 But what things were gain to me, those I counted loss for Christ.
8 Yea doubtless, and I count all things but loss for the excellency of the knowledge of Christ Jesus my LORD: for whom I have suffered the loss of all things, and do count them but dung, that I may win Christ,
9 And be found in him, not having mine own righteousness, which is of the law, but that which is through the faith of Christ, the righteousness which is of God by faith:
10 That I may know him, and the power of his resurrection, and the fellowship of his sufferings, being made conformable unto his death;
11 If by any means I might attain unto the resurrection of the dead.
12 Not as though I had already attained, either were already perfect: but I follow after, if that I may apprehend that for which also I am apprehended of Christ Jesus.
13 Brethren, I count not myself to have apprehended: but this one thing I do, forgetting those things which are behind, and reaching forth unto those things which are before,
14 I press toward the mark for the prize of the high calling of God in Christ Jesus.
15 Let us therefore, as many as be perfect, be thus minded: and if in any thing you be otherwise minded, God shall reveal even this unto you.
16 Nevertheless, whereto we have already attained, let us walk by the same rule, let us mind the same thing.
17 Brethren, be followers together of me, and mark them which walk so as you have us for an ensample.
18 (For many walk, of whom I have told you often, and now tell you even weeping, that they are the enemies of the cross of Christ:
19 Whose end is destruction, whose God is their belly, and whose glory is in their shame, who mind earthly things.)
20 For our conversation is in heaven; from whence also we look for the Savior, the LORD Jesus Christ:
21 Who shall change our vile body, that it may be fashioned like unto his glorious body, according to the working whereby he is able even to subdue all things unto himself.
Philippians 4 (Euodias and Syntyche translate into meaning those having met on this road.)
1Therefore, my brethren dearly beloved and longed for, my joy and crown, so stand fast in the LORD, my dearly beloved.
2 I beseech Euodias, and beseech Syntyche, that they be of the same mind in the LORD.
3 And I entreat you also, true yokefellow, help those women which labored with me in the gospel, with Clement [the merciful] also, and with other my fellow-laborers, whose names are in the book of life.
4 Rejoice in the LORD always: and again I say, Rejoice.
5 Let your moderation be known unto all men. The LORD is at hand.
6 Be careful for nothing; but in every thing by prayer and supplication with thanksgiving let your requests be made known unto God.
7 And the peace of God, which passes all understanding, shall keep your hearts and minds through Christ Jesus.
8 Finally, brethren, whatsoever things are true, whatsoever things are honest, whatsoever things are just, whatsoever things are pure, whatsoever things are lovely, whatsoever things are of good report; if there be any virtue, and if there be any praise, think on these things.
9 Those things, which you have both learned, and received, and heard, and seen in me, do: and the God of peace shall be with you.
10 But I rejoiced in the LORD greatly, that now at the last your care of me has flourished again; wherein you were also careful, but you lacked opportunity.
11 Not that I speak in respect of want: for I have learned, in whatsoever state I am, therewith to be content.
12 I know both how to be abased, and I know how to abound: every where and in all things I am instructed both to be full and to be hungry, both to abound and to suffer need.
13 I can do all things through Christ which strengthens me.
14 Notwithstanding you have well done, that you did communicate with my affliction.
15 Now you Philippians know also, that in the beginning of the gospel, when I departed from Macedonia, no church communicated with me as concerning giving and receiving, but you only.
16 For even in Thessalonica you sent once and again unto my necessity.
17 Not because I desire a gift: but I desire fruit that may abound to your account.
18 But I have all, and abound: I am full, having received of Epaphroditus the things which were sent from you, an odor of a sweet smell, a sacrifice acceptable, well-pleasing to God.
19 But my God shall supply all your need according to his riches in glory by Christ Jesus.
20 Now unto God and our Father be glory for ever and ever. Amen.
21 Salute every saint in Christ Jesus. The brethren which are with me greet you.
22 All the saints salute you, chiefly they that are of Caesar's household.
23 The grace of our LORD Jesus Christ be with you all. Amen.
When 1 Corinthians 13 speaks of charity being the one thing that survives when all other gifts fail, it is telling of this dispersing to the those in need. Charity motivated only by Christ like love, suffering and even laying down our life to bring the correction in the edification we have been endowed with, delivering it as received, as the product of the free gift and God's blessing. "My little children, let us not love in word, neither in tongue; but in deed and in truth."
1 John 3
1 Behold, what manner of love the Father has bestowed upon us, that we should be called the sons of God: therefore the world knows us not, because it knew him not.
2 Beloved, now are we the sons of God, and it does not yet appear what we shall be: but we know that, when he shall appear, we shall be like him; for we shall see him as he is.
3 And every man that has this hope in him purifies himself, even as he is pure.
4 Whosoever commits sin transgresses also the law: for sin is the transgression of the law.
5 And you know that he was manifested to take away our sins; and in him is no sin.
6 Whosoever abides in him sins not: whosoever sins has not seen him, neither known him.
7 Little children, let no man deceive you: he that doeth righteousness is righteous, even as he is righteous.
8 He that commits sin is of the devil; for the devil sins from the beginning. For this purpose the Son of God was manifested, that he might destroy the works of the devil.
9 Whosoever is born of God does not commit sin; for his seed remains in him: and he cannot sin, because he is born of God.
10 In this the children of God are manifest, and the children of the devil: whosoever doeth not righteousness is not of God, neither he that loves not his brother.
11 For this is the message that you heard from the beginning, that we should love one another.
12 Not as Cain, who was of that wicked one, and slew his brother. And wherefore slew he him? Because his own works were evil, and his brother's righteous.
13 Marvel not, my brethren, if the world hate you.
14 We know that we have passed from death unto life, because we love the brethren. He that loves not his brother abides in death.
15 Whosoever hates his brother is a murderer: and you know that no murderer has eternal life abiding in him.
16 Hereby perceive we the love of God, because he laid down his life for us: and we ought to lay down our lives for the brethren.
17 But whoso has this world's good, and sees his brother have need, and shut up his bowels of compassion from him, how dwells the love of God in him?
18 My little children, let us not love in word, neither in tongue; but in deed and in truth.
19 And hereby we know that we are of the truth, and shall assure our hearts before him.
20 For if our heart condemn us, God is greater than our heart, and knows all things.
21 Beloved, if our heart condemn us not, then have we confidence toward God.
22 And whatsoever we ask, we receive of him, because we keep his commandments, and do those things that are pleasing in his sight.
23 And this is his commandment, That we should believe on the name of his Son Jesus Christ, and love one another, as he gave us commandment.
24 And he that keeps his commandments dwells in him, and he in him. And hereby we know that he abides in us, by the Spirit which he has given us.
1 Corinthians 2
1 And I, brethren, when I came to you, came not with excellency of speech or of wisdom, declaring unto you the testimony of God.
2 For I determined not to know any thing among you, save Jesus Christ, and him crucified.
3 And I was with you in weakness, and in fear, and in much trembling.
4 And my speech and my preaching was not with enticing words of man's wisdom, but in demonstration of the Spirit and of power:
5 That your faith should not stand in the wisdom of men, but in the power of God.
6 Howbeit we speak wisdom among them that are perfect: yet not the wisdom of this world, nor of the princes of this world, that come to nought:
7 But we speak the wisdom of God in a mystery, even the hidden wisdom, which God ordained before the world unto our glory:
8 Which none of the princes of this world knew: for had they known it, they would not have crucified the LORD of glory.
9 But as it is written, Eye has not seen, nor ear heard, neither have entered into the heart of man, the things which God has prepared for them that love him.
10 But God has revealed them unto us by his Spirit: for the Spirit searches all things, yea, the deep things of God.
11 For what man knows the things of a man, save the spirit of man which is in him? even so the things of God knows no man, but the Spirit of God.
12 Now we have received, not the spirit of the world, but the spirit which is of God; that we might know the things that are freely given to us of God.
13 Which things also we speak, not in the words which man's wisdom teaches, but which the Holy Ghost teaches; comparing spiritual things with spiritual.
14 But the natural man receives not the things of the Spirit of God: for they are foolishness unto him: neither can he know them, because they are spiritually discerned.
15 But he that is spiritual judges all things, yet he himself is judged of no man.
16 For who has known the mind of the LORD, that he may instruct him? but we have the mind of Christ.
Proverbs 7 (Describing the true and the false worship and the ways they call to subordinate to their will.)
1 My son, keep my words, and lay up my commandments with you.
2 Keep my commandments, and live; and my law as the apple of your eye.
3 Bind them upon your fingers, write them upon the table of your heart.
4 Say unto wisdom, You are my sister; and call understanding your kinswoman:
5 That they may keep you from the strange woman, from the stranger which flatters with her words.
6 For at the window of my house I looked through my casement,
7 And beheld among the simple ones, I discerned among the youths, a young man void of understanding,
8 Passing through the street near her corner; and he went the way to her house,
9 In the twilight, in the evening, in the black and dark night:
10 And, behold, there met him a woman with the attire of an harlot, and subtle of heart.
11 (She is loud and stubborn; her feet abide not in her house:
12 Now is she without, now in the streets, and lies in wait at every corner.)
13 So she caught him, and kissed him, and with an impudent face said unto him,
14 I have peace offerings with me; this day have I payed my vows.
15 Therefore came I forth to meet you, diligently to seek your face, and I have found you.
16 I have decked my bed with coverings of tapestry, with carved works, with fine linen of Egypt.
17 I have perfumed my bed with myrrh, aloes, and cinnamon.
18 Come, let us take our fill of love until the morning: let us solace ourselves with loves.
19 For the good-man is not at home, he is gone a long journey:
20 He has taken a bag of money with him, and will come home at the day appointed.
21 With her much fair speech she caused him to yield, with the flattering of her lips she forced him.
22 He goes after her straightway, as an ox goes to the slaughter, or as a fool to the correction of the stocks;
23 Till a dart strike through his liver; as a bird hastes to the snare, and knows not that it is for his life.
24 Hearken unto me now therefore, O you children, and attend to the words of my mouth.
25 Let not your heart decline to her ways, go not astray in her paths.
26 For she has cast down many wounded: yea, many strong men have been slain by her.
27 Her house is the way to hell, going down to the chambers of death.