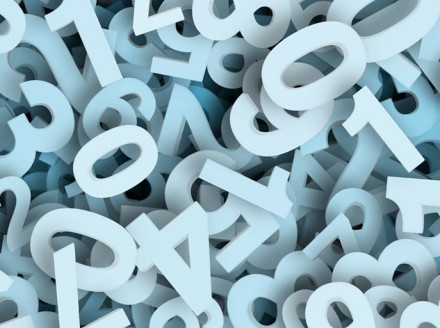 Continuing: beginning today with the nun portion of Psalms 119.
105 Your word is a lamp unto my feet, and a light unto my path.
106 I have sworn, and I will perform it, that I will keep your righteous judgments.
107 I am afflicted very much: quicken me, O LORD, according unto your word.
108 Accept, I beseech you, the freewill offerings of my mouth, O LORD, and teach me your judgments.
109 My soul is continually in my hand [jeopardy of my own decisions]: yet do I not forget your law.
110 The wicked have laid a snare for me: yet I erred not from your precepts.
111 Your testimonies have I taken as an heritage for ever: for they are the rejoicing of my heart.
112 I have inclined mine heart to perform your statutes always, even unto the end.
Psalms 119 is broken into 22 different sections in order, where every verse of each section begins with the same letter of the 22 letters, appearing in order of the Hebrew alphabet. Nun is the 14th letter and, in the original text, appears before 8 verses, 105 thru 112 (the same as each section and letter). The numerology of the Psalm, and the Hebrew alphabet itself, are interesting in what can be seen in the number 22, which was briefly discussed in a recent post when it appeared in Revelation 18:22. We saw it there describing the "craft" of the wicked, engineering words to be deceptive and produce confusion and chaotic thinking, and 22 representing doubled confusion when it returns on itself and self-destroys. 22 can also be seen as a series of 3 groups of seven that are each followed by an eighth which is the first in the new beginning (as the three periods appearing as punctuation marks denoting a continuing but unwritten portion of a sentence). This also speaks of the same means of engineered words being used by The LORD God Almighty, as His way to overcome the feeble attempts of man to destroy himself and as many as he is able to affect. It is a greater power, displayed as intelligence, seen in the self-evident truth of its engineering, its hyper-advanced state understood by seeing the complexity needed to accomplish the task being presented as its evidence. The task is influencing the macro psyche and thereby moving the masses to a higher state of mind, which couldn't be done by the works of any or all human effort. (In fact man's touch only produces degeneration of the general mind – while it becomes self-consumed and thereby unable and/or unwilling to acknowledge its own declining condition.) What is on display is God's Spirit at work, moving upon the waters, in His new creation.
25 Whereof I am made a minister, according to the dispensation of God which is given to me for you, to fulfil the word of God;
26 Even the mystery which has been hid from ages and from generations, but now is made manifest to his saints:
27 To whom God would make known what is the riches of the glory of this mystery among the Gentiles; which is Christ in you, the hope of glory:
28 Whom we preach, warning every man, and teaching every man in all wisdom; that we may present every man perfect in Christ Jesus:
29 Whereunto I also labor, striving according to his working, which works in me mightily.
What is needed is to overcome the flow of the masses in the direction of the decline. This is what is seen in John 3 as Nicodemus asks how this can be done, his name meaning to overcome the crowd. The new creation occurs in the mind of man, as if born again (a new creation) and seeing the light that has come into the world. This is the Spirit moving, and as many as receive it are moved in a positive way (while all are moved). This is the Spirit that comes down from heaven, from the mind of God, that properly orders the minds of man, and takes it to it higher state of comprehension and overcomes what keeps it from elevating the human condition.
1 There was a man of the Pharisees, named Nicodemus, a ruler of the Jews:
2 The same came to Jesus by night, and said unto him, Rabbi, we know that you are a teacher come from God: for no man can do these miracles that you do, except God be with him.
3 Jesus answered and said unto him, Truly, truly, I say unto you, Except a man be born again, he cannot see the kingdom of God.
4 Nicodemus said unto him, How can a man be born when he is old? can he enter the second time into his mother's womb, and be born?
5 Jesus answered, Truly, truly, I say unto you, Except a man be born of water and of the Spirit, he cannot enter into the kingdom of God.
6 That which is born of the flesh is flesh; and that which is born of the Spirit is spirit.
7 Marvel not that I said unto you, You must be born again.
8 The wind blows where it will, and you hear the sound thereof, but can not tell from where it comes, and where it goes: so is every one that is born of the Spirit.
9 Nicodemus answered and said unto him, How can these things be?
10 Jesus answered and said unto him, Are you a master of Israel, and know not these things?
11 Truly, truly, I say unto you, We speak that we do know, and testify that we have seen; and you receive not our witness.
12 If I have told you earthly things, and you believe not, how shall you believe, if I tell you of heavenly things?
13 And no man has ascended up to heaven, but he that came down from heaven, even the Son of man which is in heaven.
14 And as Moses lifted up the serpent in the wilderness, even so must the Son of man be lifted up:
15 That whosoever believes in him should not perish, but have eternal life.
16 For God so loved the world, that he gave his only begotten Son, that whosoever believes in him should not perish, but have everlasting life.
17 For God sent not his Son into the world to condemn the world; but that the world through him might be saved.
18 He that believes on him is not condemned: but he that believes not is condemned already, because he has not believed in the name of the only begotten Son of God.
19 And this is the condemnation, that light is come into the world, and men loved darkness rather than light, because their deeds were evil.
20 For every one that does evil hates the light, neither comes to the light, lest his deeds should be reproved.
21 But he that does truth comes to the light, that his deeds may be made manifest, that they are wrought in God.
22 After these things came Jesus and his disciples into the land of Judaea; and there he tarried with them, and baptized.
23 And John also was baptizing in Aenon near to Salim, because there was much water there: and they came, and were baptized.
24 For John was not yet cast into prison.
25 Then there arose a question between some of John's disciples and the Jews about purifying.
26 And they came unto John, and said unto him, Rabbi, he that was with you beyond Jordan, to whom you barest witness, behold, the same baptizes, and all men come to him.
27 John answered and said, A man can receive nothing, except it be given him from heaven.
28 You yourselves bear me witness, that I said, I am not the Christ, but that I am sent before him.
29 He that has the bride is the bridegroom: but the friend of the bridegroom, which stands and hears him, rejoices greatly because of the bridegroom's voice: this my joy therefore is fulfilled.
30 He must increase, but I must decrease.
31 He that comes from above is above all: he that is of the earth is earthly, and speaks of the earth: he that comes from heaven is above all.
32 And what he has seen and heard, that he testifies; and no man receives his testimony.
33 He that has received his testimony has set to his seal that God is true.
34 For he whom God has sent speaks the words of God: for God giveth not the Spirit by measure unto him.
35 The Father loves the Son, and has given all things into his hand.
36 He that believes on the Son has everlasting life: and he that believes not the Son shall not see life; but the wrath of God abides on him.
The words preceding the above tell of doing as I have here done for you, turning these words, which can be as fluid as water, into wine, able to affect the mind. Here they are to calm and relax, to bring an understanding that I and they present no threat to anyone. All other men use them and their own word inventions to produce drunkenness, confusion of mind and chaotic rage, and to thereby manipulate the agitated into doing their will of putting others under constant attack and in perpetual jeopardy.
13 Jesus answered and said unto her, Whosoever drinks of this water shall thirst again:
14 But whosoever drinks of the water that I shall give him shall never thirst; but the water that I shall give him shall be in him a well of water springing up into everlasting life.
15 The woman said unto him, Sir, give me this water, that I thirst not, neither come hither to draw.
16 Jesus said unto her, Go, call your husband, and come hither.
17 The woman answered and said, I have no husband. Jesus said unto her, You have well said, I have no husband:
18 For you have had five husbands; and he whom you now have is not your husband: in that saidst you truly.
19 The woman said unto him, Sir, I perceive that you are a prophet.
20 Our fathers worshipped in this mountain; and you say, that in Jerusalem is the place where men ought to worship.
21 Jesus said unto her, Woman, believe me, the hour comes, when you shall neither in this mountain, nor yet at Jerusalem, worship the Father.
22 You worship you know not what: we know what we worship: for salvation is of the Jews.
23 But the hour comes, and now is, when the true worshippers shall worship the Father in spirit and in truth: for the Father seeks such to worship him.
24 God is a Spirit: and they that worship him must worship him in spirit and in truth.
25 The woman said unto him, I know that Messiah comes, which is called Christ: when he is come, he will tell us all things.
26 Jesus said unto her, I that speak unto you am he.
1 Ho, every one that thirsts, come you to the waters, and he that has no money; come you, buy, and eat; yea, come, buy wine and milk without money and without price.
2 Wherefore do you spend money for that which is not bread? and your labor for that which satisfies not? hearken diligently unto me, and eat you that which is good, and let your soul delight itself in fatness.
3 Incline your ear, and come unto me: hear, and your soul shall live; and I will make an everlasting covenant with you, even the sure mercies of David.
4 Behold, I have given him for a witness to the people, a leader and commander to the people.
5 Behold, you shall call a nation that you knows not, and nations that knew not you shall run unto you because of the LORD your God, and for the Holy One of Israel; for he has glorified you.
6 Seek you the LORD while he may be found, call you upon him while he is near:
7 Let the wicked forsake his way, and the unrighteous man his thoughts: and let him return unto the LORD, and he will have mercy upon him; and to our God, for he will abundantly pardon.
8 For my thoughts are not your thoughts, neither are your ways my ways, says the LORD.
9 For as the heavens are higher than the earth, so are my ways higher than your ways, and my thoughts than your thoughts.
10 For as the rain comes down, and the snow from heaven, and returns not thither, but waters the earth, and makes it bring forth and bud, that it may give seed to the sower, and bread to the eater:
11 So shall my word be that goes forth out of my mouth: it shall not return unto me void, but it shall accomplish that which I please, and it shall prosper in the thing whereto I sent it.
12 For you shall go out with joy, and be led forth with peace: the mountains and the hills shall break forth before you into singing, and all the trees of the field shall clap their hands.
13 Instead of the thorn shall come up the fir tree, and instead of the brier shall come up the myrtle tree: and it shall be to the LORD for a name, for an everlasting sign that shall not be cut off.
20 He that handles a matter wisely shall find good: and whoso trusts in the LORD, happy is he.
21 The wise in heart [well ordered reasoning] shall be called prudent: and the sweetness of the lips increases learning.
22 Understanding is a wellspring of life unto him that has it: but the instruction of fools is folly.
23 The heart [well ordered reasoning] of the wise teaches his mouth [to engineer right words], and adds learning [by his words] to his lips.
24 Pleasant words are as a honeycomb, sweet to the soul, and health to the bones.
25 There is a way that seems right unto a man, but the end thereof are the ways of death.
1 This second epistle, beloved, I now write unto you; in both which I stir up your pure minds by way of remembrance:
2 That you may be mindful of the words which were spoken before by the holy prophets, and of the commandment of us the apostles of the LORD and Savior:
3 Knowing this first, that there shall come in the last days scoffers, walking after their own lusts,
4 And saying, Where is the promise of his coming? for since the fathers fell asleep, all things continue as they were from the beginning of the creation.
5 For this they willingly are ignorant of, that by the word of God the heavens were of old, and the earth standing out of the water and in the water:
6 Whereby the world that then was, being overflowed with water, perished:
7 But the heavens and the earth, which are now, by the same word are kept in store, reserved unto fire against the day of judgment and perdition of ungodly men.
8 But, beloved, be not ignorant of this one thing, that one day is with the LORD as a thousand years, and a thousand years as one day.
9 The LORD is not slack concerning his promise, as some men count slackness; but is longsuffering to us-ward, not willing that any should perish, but that all should come to repentance.
10 But the day of the LORD will come as a thief in the night; in the which the heavens shall pass away with a great noise, and the elements [stoicheion – the foundational principles of the corrupted world] shall melt with fervent heat, the earth also and the works that are therein shall be burned up [in the fires the corrupted foundational ideas themselves have created].
11 Seeing then that all these things shall be dissolved, what manner of persons ought you to be in all holy conversation and godliness,
12 Looking for and hasting unto the coming of the day of God, wherein the heavens being on fire shall be dissolved, and the elements shall melt with fervent heat?
13 Nevertheless we, according to his promise, look for new heavens and a new earth, wherein dwells righteousness.
14 Wherefore, beloved, seeing that you look for such things, be diligent that you may be found of him in peace, without spot, and blameless.
15 And account that the longsuffering of our LORD is salvation; even as our beloved brother Paul also according to the wisdom given unto him has written unto you;
16 As also in all his epistles, speaking in them of these things; in which are some things hard to be understood, which they that are unlearned and unstable wrest, as they do also the other scriptures, unto their own destruction.
17 You therefore, beloved, seeing you know these things before, beware lest you also, being led away with the error of the wicked, fall from your own steadfastness.
18 But grow in grace, and in the knowledge of our LORD and Savior Jesus Christ. To him be glory both now and for ever. Amen.