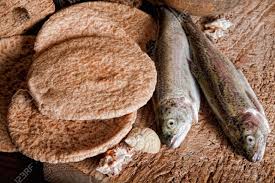 Continuing: Picking up the discussion in its parallel description beginning in Revelation 11:
5 And the seventh angel sounded; and there were great voices in heaven, saying, "The kingdoms of this world are become the kingdoms of our LORD, and of his Christ; and he shall reign for ever and ever."
16 And the four and twenty elders, which sat before God on their seats, fell upon their faces, and worshipped God,
17 Saying, "We give you thanks, O LORD God Almighty, which are, and was, and are to come; because you have taken to you your great power, and have reigned.
18 And the nations were angry, and your wrath is come, and the time of the dead, that they should be judged, and that you should give reward unto your servants the prophets, and to the saints, and them that fear your name, small and great; and should destroy them which destroy the earth."
19 And the Temple of God was opened in heaven, and there was seen in His Temple the Ark of His Testament: and there were lightnings, and voices, and thunderings, and an earthquake, and great hail.
In verse 19 above John uses language that refers specifically to the understanding we received in the previous posts. The Ark of the Testament points specifically to the manna delivered in the wilderness, "kept" as a witness to the "charge" being passed on, and exemplified in this manner. We see it spoken of in the context of the Temple being opened and there from our own wilderness through the doorway is seen the manna, which is the bread of heaven. We, as were those in the wilderness of old, are initially unable to comprehend it is the Word of God, therefore we in like manner say it is manna (the word meaning – we have no idea what it is; as if a foreign language/tongue.)
John 1
1 In the beginning was the Word, and the Word was with God, and the Word was God.
2 The same was in the beginning with God.
3 All things were made by him; and without him was not any thing made that was made.
4 In him was life; and the life was the light of men.
5 And the light shines in darkness; and the darkness comprehended it not.
6 There was a man sent from God, whose name was John.
7 The same came for a witness, to bear witness of the Light, that all men through him might believe.
8 He was not that Light, but was sent to bear witness of that Light.
9 That was the true Light, which lightens every man that comes into the world.
10 He was in the world, and the world was made by him, and the world knew him not.
11 He came unto his own, and his own received him not.
12 But as many as received him, to them gave he power to become the sons of God, even to them that believe on his name:
13 Which were born, not of blood, nor of the will of the flesh, nor of the will of man, but of God.
14 And the Word was made flesh, and dwelt among us, (and we beheld his glory, the glory as of the only begotten of the Father,) full of grace and truth.
(If you haven't read the previous posts you will most likely see little or nothing, and you will most likely blame the messenger and the message for the inadequacy. If you do, count yourself among those who accuse the truth. See Revelation 12:10 below.)
For those seeing appears the whole house of Israel (God's people as specified in John 1:12 above) as the woman who has fled the corrupted institutions, and from those remaining in control of them having refused to be purged of the abominations and the detestable things they've created. She, now in the wilderness, again fed by the bread from heaven, upon seeing and comprehending chose to be there, as the freed children of God.
As this is foretold in Revelation 12 we now understand the war is between the rebellious, as wolves invaded the institutions disguised as angels (messengers) of light, and true message. The usurpers with the foreign ways war in an attempt to keep control of what they've taken by their deceptions. As the chapter ends we see these men as we saw them described in 2 Corinthians 11, 1 Thessalonians 4 & 5, and 2 Thessalonians 2; as the Devil and his angels: the dragon cast out of heaven. And we overcome them by the blood the Lamb, and the word of our testimony [the message seen in/on/through the door]. We read in the final verse of this dragon being the corrupted institutions that now fight against those bearing the remnant of the seed, and keep the commandments (the charge,) and have the Testimony of Jesus Christ (not the corrupted version they have used to take control, keep it, and in doing deceive the world into devastation.)
Revelation 12
1 And there appeared a great wonder in heaven; a woman clothed with the sun, and the moon under her feet, and upon her head a crown of twelve stars:
2 And she being with child cried, travailing in birth, and pained to be delivered.
3 And there appeared another wonder in heaven; and behold a great red dragon, having seven heads and ten horns, and seven crowns upon his heads.
4 And his tail drew the third part of the stars of heaven, and did cast them to the earth: and the dragon stood before the woman which was ready to be delivered, for to devour her child as soon as it was born.
5 And she brought forth a man child, who was to rule all nations with a rod of iron: and her child was caught up unto God, and to his throne.
6 And the woman fled into the wilderness, where she has a place prepared of God, that they should feed her there a thousand two hundred and threescore days.
7 And there was war in heaven: Michael and his angels fought against the dragon; and the dragon fought and his angels,
8 And prevailed not; neither was their place found any more in heaven.
9 And the great dragon was cast out, that old serpent, called the Devil, and Satan, which deceives the whole world: he was cast out into the earth, and his angels were cast out with him.
10 And I heard a loud voice saying in heaven, Now is come salvation, and strength, and the kingdom of our God, and the power of his Christ: for the accuser of our brethren is cast down, which accused them before our God day and night.
11 And they overcame him by the blood of the Lamb, and by the word of their testimony; and they loved not their lives unto the death.
12 Therefore rejoice, you heavens, and you that dwell in them. Woe to the inhabitants of the earth and of the sea! for the devil is come down unto you, having great wrath, because he knows that he has but a short time.
13 And when the dragon saw that he was cast unto the earth, he persecuted the woman which brought forth the man child.
14 And to the woman were given two wings of a great eagle, that she might fly into the wilderness, into her place, where she is nourished for a time, and times, and half a time, from the face of the serpent.
15 And the serpent cast out of his mouth water as a flood after the woman, that he might cause her to be carried away of the flood.
16 And the earth helped the woman, and the earth opened her mouth, and swallowed up the flood which the dragon cast out of his mouth.
17 And the dragon was wroth with the woman, and went to make war with the remnant of her seed, which keep the commandments of God, and have the testimony of Jesus Christ.
John 6
1 After these things Jesus went over the sea of Galilee, which is the sea of Tiberias.
2 And a great multitude followed him, because they saw his miracles which he did on them that were diseased.
3 And Jesus went up into a mountain, and there he sat with his disciples.
4 And the Passover, a feast of the Jews, was nigh.
5 When Jesus then lifted up his eyes, and saw a great company come unto him, he said unto Philip, Whence shall we buy bread, that these may eat?
6 And this he said to prove him: for he himself knew what he would do.
7 Philip answered him, Two hundred pennyworth of bread is not sufficient for them, that every one of them may take a little.
8 One of his disciples, Andrew, Simon Peter's brother, said unto him,
9 There is a lad here, which has five barley loaves, and two small fishes: but what are they among so many?
10 And Jesus said, Make the men sit down. Now there was much grass in the place. So the men sat down, in number about five thousand.
11 And Jesus took the loaves; and when he had given thanks, he distributed to the disciples, and the disciples to them that were set down; and likewise of the fishes as much as they would.
12 When they were filled, he said unto his disciples, Gather up the fragments that remain, that nothing be lost.
13 Therefore they gathered them together, and filled twelve baskets with the fragments of the five barley loaves, which remained over and above unto them that had eaten.
14 Then those men, when they had seen the miracle that Jesus did, said, This is of a truth that prophet that should come into the world.
15 When Jesus therefore perceived that they would come and take him by force, to make him a king, he departed again into a mountain himself alone.
16 And when even was now come, his disciples went down unto the sea,
17 And entered into a ship, and went over the sea toward Capernaum. And it was now dark, and Jesus was not come to them.
18 And the sea arose by reason of a great wind that blew.
19 So when they had rowed about five and twenty or thirty furlongs, they see Jesus walking on the sea, and drawing nigh unto the ship: and they were afraid.
20 But he said unto them, It is I; be not afraid.
21 Then they willingly received him into the ship: and immediately the ship was at the land whither they went.
22 The day following, when the people which stood on the other side of the sea saw that there was none other boat there, save that one where into his disciples were entered, and that Jesus went not with his disciples into the boat, but that his disciples were gone away alone;
23 (Howbeit there came other boats from Tiberias nigh unto the place where they did eat bread, after that the LORD had given thanks:)
24 When the people therefore saw that Jesus was not there, neither his disciples, they also took shipping, and came to Capernaum, seeking for Jesus.
25 And when they had found him on the other side of the sea, they said unto him, Rabbi, when came you hither?
26 Jesus answered them and said, Truly, truly, I say unto you, You seek me, not because you saw the miracles, but because you did eat of the loaves, and were filled.
27 Labor not for the meat which perishes, but for that meat which endures unto everlasting life, which the Son of man shall give unto you: for him has God the Father sealed.
28 Then said they unto him, What shall we do, that we might work the works of God?
29 Jesus answered and said unto them, This is the work of God, that you believe on him whom he has sent.
30 They said therefore unto him, What sign show you then, that we may see, and believe you? what do you work?
31 Our fathers did eat manna in the desert; as it is written, He gave them bread from heaven to eat.
32 Then Jesus said unto them, Truly, truly, I say unto you, Moses gave you not that bread from heaven; but my Father gives you the true bread from heaven.
33 For the bread of God is he which comes down from heaven, and gives life unto the world.
34 Then said they unto him, LORD, evermore give us this bread.
35 And Jesus said unto them, I am the bread of life: he that comes to me shall never hunger; and he that believes on me shall never thirst.
36 But I said unto you, That you also have seen me, and believe not.
37 All that the Father gives me shall come to me; and him that comes to me I will in no wise cast out.
38 For I came down from heaven, not to do mine own will, but the will of him that sent me.
39 And this is the Father's will which has sent me, that of all which he has given me I should lose nothing, but should raise it up again at the last day.
40 And this is the will of him that sent me, that every one which seeth the Son, and believes on him, may have everlasting life: and I will raise him up at the last day.
41 The Jews then murmured at him, because he said, I am the bread which came down from heaven.
42 And they said, Is not this Jesus, the son of Joseph, whose father and mother we know? how is it then that he says, I came down from heaven?
43 Jesus therefore answered and said unto them, Murmur not among yourselves.
44 No man can come to me, except the Father which has sent me draw him: and I will raise him up at the last day.
45 It is written in the prophets, And they shall be all taught of God. Every man therefore that has heard, and has learned of the Father, comes unto me.
46 Not that any man has seen the Father, save he which is of God, he has seen the Father.
47 Truly, truly, I say unto you, He that believes on me has everlasting life.
48 I am that bread of life.
49 Your fathers did eat manna in the wilderness, and are dead.
50 This is the bread which comes down from heaven, that a man may eat thereof, and not die.
51 I am the living bread which came down from heaven: if any man eat of this bread, he shall live for ever: and the bread that I will give is my flesh, which I will give for the life of the world.
52 The Jews therefore strove among themselves, saying, How can this man give us his flesh to eat?
53 Then Jesus said unto them, Truly, truly, I say unto you, Except you eat the flesh of the Son of man, and drink his blood, you have no life in you.
54 Whoso eats my flesh, and drinks my blood, has eternal life; and I will raise him up at the last day.
55 For my flesh is meat indeed, and my blood is drink indeed.
56 He that eats my flesh, and drinks my blood, dwells in me, and I in him.
57 As the living Father has sent me, and I live by the Father: so he that eats me, even he shall live by me.
58 This is that bread which came down from heaven: not as your fathers did eat manna, and are dead: he that eats of this bread shall live for ever.
59 These things said he in the synagogue, as he taught in Capernaum.
60 Many therefore of his disciples, when they had heard this, said, This is an hard saying; who can hear it?
61 When Jesus knew in himself that his disciples murmured at it, he said unto them, Doth this offend you?
62 What and if you shall see the Son of man ascend up where he was before?
63 It is the spirit that quickens; the flesh profits nothing: the words that I speak unto you, they are spirit, and they are life.
64 But there are some of you that believe not. For Jesus knew from the beginning who they were that believed not, and who should betray him.
65 And he said, Therefore said I unto you, that no man can come unto me, except it were given unto him of my Father.
66 From that time many of his disciples went back, and walked no more with him.
67 Then said Jesus unto the twelve, Will you also go away?
68 Then Simon Peter answered him, LORD, to whom shall we go? you have the words of eternal life.
69 And we believe and are sure that you are that Christ, the Son of the living God.
70 Jesus answered them, Have not I chosen you twelve, and one of you is a devil?
71 He spoke of Judas Iscariot the son of Simon: for he it was that should betray him, being one of the twelve.
The flesh, is the bread, the manna (un-comprehended) come down from heaven as the Word of God, His life giving counsel come directly from Him delivered in the pure form as it was delivered (deposited) into the charge of faithful men. The blood is the sacrifice that most certainly comes with delivering it as it was received. Revelation 12: 11 And they overcame him [the wicked men placing themselves in the place of God] by the blood of the Lamb, and by the word of their testimony; and they loved not their lives unto the death.
Revelation 12:5, in telling of the son who the woman would bring forth, as a virgin bearing a child, quotes from Psalms 2 saying, "who was [is come] to rule all nations with a rod of iron."
Psalms 2
1 Why do the heathen rage, and the people imagine a vain thing?
2 The kings of the earth set themselves, and the rulers take counsel together, against the LORD, and against his anointed, saying,
3 Let us break their bands asunder, and cast away their cords from us.
4 He that sits in the heavens shall laugh: the LORD shall have them in derision.
5 Then shall he speak unto them in his wrath, and vex them in his sore displeasure.
6 Yet have I set my king upon my holy hill of Zion.
7 I will declare the decree: the LORD has said unto me, You are my Son; this day have I begotten you.
8 Ask of me, and I shall give you the heathen for your inheritance, and the uttermost parts of the earth for your possession.
9 You shall break them with a rod of iron; you shall dash them in pieces like a potter's vessel.
10 Be wise now therefore, O you kings: be instructed, you judges of the earth.
11 Serve the LORD with fear, and rejoice with trembling.
12 Kiss the Son, lest he be angry, and you perish from the way, when his wrath is kindled but a little. Blessed are all they that put their trust in him.
Hebrews 3
1 Wherefore, holy brethren, partakers of the heavenly calling, consider the Apostle and High Priest of our profession, Christ Jesus;
2 Who was faithful to him that appointed him, as also Moses was faithful in all his house.
3 For this man was counted worthy of more glory than Moses, inasmuch as he who has built the house has more honor than the house.
4 For every house is built by some man; but he that built all things is God.
5 And Moses truly was faithful in all his house, as a servant, for a testimony of those things which were to be spoken after;
6 But Christ as a son over his own house; whose house are we, if we hold fast the confidence and the rejoicing of the hope firm unto the end.
7 Wherefore (as the Holy Ghost says, To day if you will hear his voice,
8 Harden not your hearts, as in the provocation, in the day of temptation in the wilderness:
9 When your fathers tempted me, proved me, and saw my works forty years.
10 Wherefore I was grieved with that generation, and said, They do always err in their heart; and they have not known my ways.
11 So I swore in my wrath, They shall not enter into my rest.)
12 Take heed, brethren, lest there be in any of you an evil heart of unbelief, in departing from the living God.
13 But exhort one another daily, while it is called To day; lest any of you be hardened through the deceitfulness of sin.
14 For we are made partakers of Christ, if we hold the beginning of our confidence steadfast unto the end;
15 While it is said, To day if you will hear his voice, harden not your hearts, as in the provocation.
16 For some, when they had heard, did provoke: howbeit not all that came out of Egypt by Moses.
17 But with whom was he grieved forty years? was it not with them that had sinned, whose carcasses fell in the wilderness?
18 And to whom swore he that they should not enter into his rest, but to them that believed not?
19 So we see that they could not enter in because of unbelief.