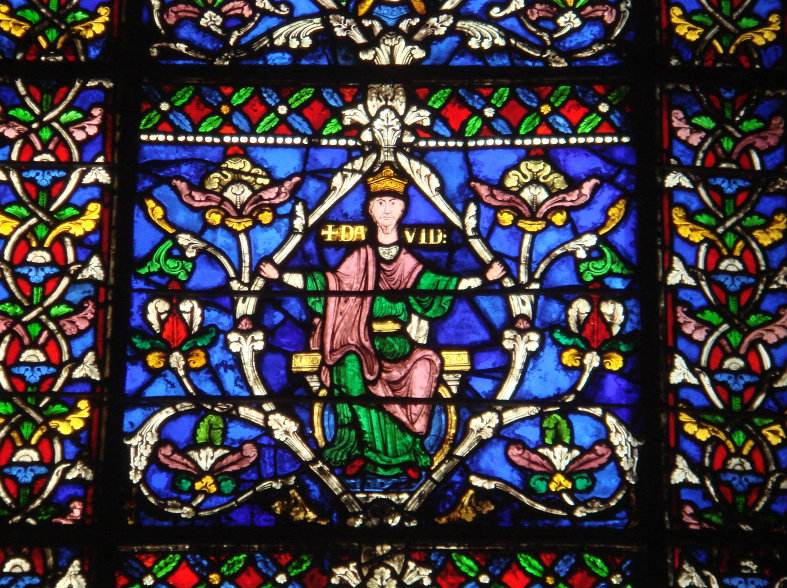 Go unto this people, and say, "Hearing you shall hear, and shall not understand; and seeing you shall see, and not perceive: For the heart of this people is waxed gross, and their ears are dull of hearing, and their eyes have they closed; lest they should see with their eyes, and hear with their ears, and understand with their heart, and should be converted, and I should heal them."
Continuing: the title is from Acts 28:26 & 27, and is Paul quoting Isaiah 6:9 & 10 where it continues with Isaiah asking the LORD, "How long?" He answers saying, "Until the cities be wasted without inhabitant, and the houses without man, and the land be utterly desolate, 12 And the LORD has removed men far away, and there be a great forsaking in the midst of the land. 13 But yet in it shall be a tenth, and it shall return, and shall be eaten: as a teil tree, and as an oak, whose substance is in them, when they cast their leaves: so the holy seed shall be the substance thereof."
The answer tells of the desolation that comes upon the people at large, and their established systems of church and civil government, because of their inability to see and hear the LORD. The then tenth that return are those who are as trees which not only prosper in God's plan and purpose during the times of their physical life, but their substance, their inner person continues in the seed that comes from the tree. They again grow from a dry ground when the LORD awakens them with His word to accomplish His plan and purpose.
The trees tell of the elect remnant as pillars that will rise and stand, which we have seen described in Isaiah 26:16 as theose who the LORD protects in His chamber, while His indignation is poured out on His enemies. The chapter tells of the world, led by and then become the blind and deaf to who the LORD is reaching out His hand. His indignation is toward those who are resisting and opposes Him, to awaken and heal any who will return, hear His voice and see His presence. You who do see and have heard are the nation of truth, God's first-fruits who He foreknew, awakened, and who will lead His people out of their captivity and bondage.
1 In that day shall this song be sung in the land of Judah; We have a strong city; salvation will God appoint for walls and bulwarks.
2 Open you the gates, that the righteous nation which keeps the truth may enter in.
3 You will keep him in perfect peace, whose mind is stayed on you: because he trusts in you.
4 Trust you in the LORD for ever: for in the LORD Jehovah is everlasting strength:
5 For he brings down them that dwell on high; the lofty city, he layeth it low; he layeth it low, even to the ground; he brings it even to the dust.
6 The foot shall tread it down, even the feet of the poor, and the steps of the needy.
7 The way of the just is uprightness: you, most upright, do weigh the path of the just.
8 Yea, in the way of your judgments, O LORD, have we waited for you; the desire of our soul is to your name, and to the remembrance of you.
9 With my soul have I desired you in the night; yea, with my spirit within me will I seek you early: for when your judgments are in the earth, the inhabitants of the world will learn righteousness.
10 Let favour be shewed to the wicked, yet will he not learn righteousness: in the land of uprightness will he deal unjustly, and will not behold the majesty of the LORD.
11 LORD, when your hand is lifted up, they will not see: but they shall see, and be ashamed for their envy at the people; yea, the fire of your enemies shall devour them.
12 LORD, you will ordain peace for us: for you also have wrought all our works in us.
13 O LORD our God, other lords beside you have had dominion over us: but by you only will we make mention of your name.
14 They are dead, they shall not live; they are deceased, they shall not rise: therefore have you visited and destroyed them, and made all their memory to perish.
15 You have increased the nation, O LORD, you have increased the nation: you are glorified: you have removed it far unto all the ends of the earth.
16 LORD, in trouble have they visited you, they poured out a prayer when your chastening was upon them.
17 Like as a woman with child, that draweth near the time of her delivery, is in pain, and crieth out in her pangs; so have we been in your sight, O LORD.
18 We have been with child, we have been in pain, we have as it were brought forth wind [ by man's efforts we tought is was a child, but it was nothing more than gas]; we have not wrought any deliverance in the earth; neither have the inhabitants of the world fallen [into the birth position].
19 Your dead men shall live, together with my dead body shall they arise. Awake and sing, you that dwell in dust: for your dew is as the dew of herbs, and the earth shall cast out the dead.
20 Come, my people, enter you into your chambers, and shut your doors about you: hide yourself as it were for a little moment, until the indignation be over-past.
21 For, behold, the LORD comes out of his place to punish the inhabitants of the earth for their iniquity: the earth also shall disclose her blood, and shall no more cover her slain.
Verse 20 speaks of the seed awakening and springing from the dry ground, which is the deep meaning of found as we further examine the Hebrew word matstsebeth. It is a word only uses six times, two of those above as "subsatance," and is referring us to its other uses; first to Genesis 35:14 & 20 and then to 2 Samuel 18:18, where it is used its other four times, all rendered "pillar."
Here is the Strong's Hebrew Dictionary definition: Strong's #4678: matstsebeth (pronounced mats-tseh'-beth) from 5324; something stationary, i.e. a monumental stone; also the stock of a tree:–pillar, substance.
Unstated in the above definition is that matstsebeth is a compound word from matsa and beth: matsa meaning to come forth, appear or exist, to attain; i.e. to find or acquire; and figuratively to occur, meet or be present; and beth, meaning family or house.
In Genesis, it is used by the Holy Spirit of God moving Moses to write of the pattern of when and where the seed would lay dormant until it rises and from the dry ground. This springing forth is described, again in a recognizable pattern, in 2 Samuel 18 which tells of when God's people bring back their king and He again rules over One body/nation as God's anointed.
Friends, this is the time, and we are those raised from the seed God has planted, for this moment. This rising from the dead is what the world knows is coming and what they are frantically fighting to censors and stop. They have already failed at every attempt, and are doubly (blind and ignorant) incapable of stopping what they neither see or hear. The good news for them, which is luckily the reverse of their false accusations and demonization, we will not inflict the same evil on them as they have us. Their ways are primitive and animalistic. We are the family of God, enlightened in His ways of peace and equality, and raised by Him to rule in righteousness.
1 And God ['elohiym] said unto Jacob [supplanter – to supersede or replace], Arise, go up to Bethel [the house/family of God], and dwell there: and make there an altar unto God ['el], that appeared unto you when you fled from the face of Esau your brother [your more primitive natured brother].
2 Then Jacob said unto his household, and to all that were with him, Put away the strange gods that are among you, and be clean, and change your garments [put on what is befitting (righteousness and holiness) the family of God]:
3 And let us arise, and go up to Bethel; and I will make there an altar unto God, who answered me in the day of my distress, and was with me in the way which I went.
4 And they gave unto Jacob all the strange gods which were in their hand, and all their earrings which were in their ears; and Jacob hid them under the oak which was by Shechem [a burden removed and hidden their].
5 And they journeyed: and the terror of God was upon the cities that were round about them, and they did not pursue after the sons of Jacob.
6 So Jacob came to Luz [an almond tree – a tree bearing fruit], which is in the land of Canaan [where he humbled himself], that is, Bethel [the family of God], he and all the people that were with him.
7 And he built there an altar, and called the place Elbethel [God's family is the body/house God will dwell in]: because there God appeared unto him, when he fled from the face of his brother [who was seeking to destroy Him].
8 But Deborah [the orderly arrangement (systematic understanding) of the house], Rebekah's nurse died [God people became ensnared and fettered], and she was buried beneath Bethel under an oak [the tree that would again later (now) spring life]: and the name of it was called Allonbachuth [a name only used here – meaning oak of weeping or morning – from the word allown, oak; and bkiyth, which is only used one time, in Genesis 50:4, to tell of the mourning when Jacob died].
9 And God appeared unto Jacob again, when he came out of Padanaram [the place where he was preserved, extended, and there elevated], and blessed him.
10 And God said unto him, Your name is Jacob: your name shall not be called any more Jacob, but Israel [those who will rule and reign with God dwelling with them in them] shall be your name: and he called his name Israel.
11 And God said unto him, I am God Almighty: be fruitful and multiply; a nation and a company of nations shall be of you, and kings shall come out of your loins;
12 And the land which I gave Abraham and Isaac, to you I will give it, and to your seed after you will I give the land.
13 And God went up from him in the place where he talked with him.
14 And Jacob set up a pillar in the place where he talked with him, even a pillar [matstsebeth] of stone: and he poured a drink offering thereon, and he poured oil thereon.
15 And Jacob called the name of the place where God spoke with him, Bethel [the family/house of God].
16 And they journeyed from Bethel; and there was but a little way to come to Ephrath [ash heap, now revealed as the Ephraim, fruitfulness as God bring us to life from the ashes and build us upon the ruins]: and Rachel travailed [in child birth], and she had hard labor.
17 And it came to pass, when she was in hard labor, that the midwife said unto her, Fear not; you shall have this son also.
18 And it came to pass, as her soul was in departing, (for she died) that she called his name Benoni [only used here – son of my sorrow (weeping and mourning)]: but his father called him Benjamin .
19 And Rachel died, and was buried in the way to Ephrath, which is Bethlehem [the heap of ashes that is called the house of bread (manna – as lacking understanding of what it really is)].
20 And Jacob set a pillar [matstsebeth] upon her grave: that is the pillar of Rachel's grave unto this day.
Friends, you have read along and from these studies have a deeper understanding of the aspects written above.
The pillar described in 2 Samuel 18:18 is the one Absalom set up to himself and is mentioned at his death. We know Absalom (name meaning his father is his peace) usurped his father's position, then tried to kill him and was eventually himself destroyed. The passage tells of David's mourning for Absalom, and finally of the people bringing back David to be king over the nation (the house/family of God).
The point is, we are not going to take vengeance on those, God's people, who have usurped the seats of power. If they refuse to surrender them, they condemn themselves to wither away in their own darkness.
18 Now Absalom in his lifetime had taken and reared up for himself a pillar [matstsebeth], which is in the king's dale: for he said, I have no son to keep my name in remembrance: and he called the pillar [matstsebeth] after his own name: and it is called unto this day, Absalom's place [which is in the valley of Jehoshaphat – the valley of decision].
19 Then said Ahimaaz [my brother is the wrath of men] the son of Zadok [the righteous], Let me now run, and bear the king tidings, how that the LORD has avenged him of his enemies.
20 And Joab said unto him, You shall not bear tidings this day, but you shall bear tidings another day: but this day you shall bear no tidings, because the king's son is dead.
21 Then said Joab [Jehovah our father] to Cushi [their darkness], Go tell the king what you have seen. And Cushi bowed himself unto Joab, and ran.
22 Then said Ahimaaz the son of Zadok yet again to Joab, But howsoever, let me, I pray you, also run after Cushi. And Joab said, Wherefore will you run, my son, seeing that you have no tidings ready?
23 But howsoever, said he, let me run. And he said unto him, Run. Then Ahimaaz ran by the way of the plain, and overran Cushi.
24 And David [the beloved of God] sat between the two gates: and the watchman went up to the roof over the gate unto the wall, and lifted up his eyes, and looked, and behold a man running alone.
25 And the watchman cried, and told the king. And the king said, If he be alone, there is tidings in his mouth. And he came apace, and drew near.
26 And the watchman saw another man running: and the watchman called unto the porter, and said, Behold another man running alone. And the king said, He also bringeth tidings.
27 And the watchman said, Me think the running of the foremost is like the running of Ahimaaz the son of Zadok. And the king said, He is a good man, and comes with good tidings.
28 And Ahimaaz called, and said unto the king, All is well. And he fell down to the earth upon his face before the king, and said, Blessed be the LORD your God, which has delivered up the men that lifted up their hand against my LORD the king.
29 And the king said, Is the young man Absalom safe? And Ahimaaz answered, When Joab sent the king's servant, and me your servant, I saw a great tumult, but I knew not what it was.
30 And the king said unto him, Turn aside, and stand here. And he turned aside, and stood still.
31 And, behold, Cushi came; and Cushi said, Tidings, my LORD the king: for the LORD has avenged you this day of all them that rose up against you.
32 And the king said unto Cushi, Is the young man Absalom safe? And Cushi answered, The enemies of my LORD the king, and all that rise against you to do you hurt, be as that young man is.
33 And the king was much moved, and went up to the chamber over the gate, and wept: and as he went, thus he said, O my son Absalom, my son, my son Absalom! would God I had died for you, O Absalom, my son, my son!
1 And it was told Joab, Behold, the king weeps and mourns for Absalom.
2 And the victory that day was turned into mourning unto all the people: for the people heard say that day how the king was grieved for his son.
3 And the people gat them by stealth that day into the city, as people being ashamed steal away when they flee in battle.
4 But the king covered his face, and the king cried with a loud voice, O my son Absalom, O Absalom, my son, my son!
5 And Joab came into the house to the king, and said, You have shamed this day the faces of all your servants, which this day have saved your life, and the lives of your sons and of your daughters, and the lives of your wives, and the lives of your concubines;
6 In that you love your enemies, and hates your friends. For you have declared this day, that you regards neither princes nor servants: for this day I perceive, that if Absalom had lived, and all we had died this day, then it had pleased you well.
7 Now therefore arise, go forth, and speak comfortably unto your servants: for I swear by the LORD, if you go not forth, there will not tarry one with you this night: and that will be worse unto you than all the evil that befell you from your youth until now.
8 Then the king arose, and sat in the gate. And they told unto all the people, saying, Behold, the king does sit in the gate. And all the people came before the king: for Israel had fled every man to his tent.
9 And all the people were at strife throughout all the tribes of Israel, saying, The king saved us out of the hand of our enemies, and he delivered us out of the hand of the Philistines; and now he is fled out of the land for Absalom.
10 And Absalom, whom we anointed over us, is dead in battle. Now therefore why speak you not a word of bringing the king back?
11 And king David sent to Zadok [the righteous] and to Abiathar [my father remains] the priests, saying, Speak unto the elders of Judah [the leaders of God's people], saying, Why are you the last to bring the king back to his house? seeing the speech of all Israel is come to the king, even to his house.
12 You are my brethren, you are my bones and my flesh: wherefore then are you the last to bring back the king?
13 And say you to Amasa [those burdened], Are you not of my bone, and of my flesh? God do so to me, and more also, if you be not captain of the host before me continually in the room of Joab.
14 And he bowed the heart of all the men of Judah, even as the heart of one man; so that they sent this word unto the king, Return you, and all your servants.
15 So the king returned, and came to Jordan. And Judah came to Gilgal [to God in the whirlwind or swirling waters], to go to meet the king, to conduct the king over Jordan [bring him to us, to our life and his].
16 And Shimei [the famous men] the son of Gera [sojourners and starngers], a Benjamite [the son of my right hand – power], which was of Bahurim [the last and chosen children of God], hasted and came down with the men of Judah to meet king David.
17 And there were a thousand men of Benjamin with him, and Ziba [those standing with him] the servant of the house of Saul, and his fifteen sons and his twenty servants with him; and they went over Jordan before the king.
18 And there went over a ferry boat to carry over the king's household, and to do what he thought good. And Shimei the son of Gera fell down before the king, as he was come over Jordan;
19 And said unto the king, Let not my LORD impute iniquity unto me, neither do you remember that which your servant did perversely the day that my LORD the king went out of Jerusalem, that the king should take it to his heart.
20 For your servant does know that I have sinned: therefore, behold, I am come the first this day of all the house of Joseph [to who Jehovah has added – by Shiloh returned] to go down to meet my LORD the king.
21 But Abishai [my father is Jesse (the Ephrathite)] the son of Zeruiah [who was wounded] answered and said, Shall not Shimei [the famous men] be put to death for this, because he cursed the LORD's anointed?
22 And David said, What have I to do with you, you sons of Zeruiah, that you should this day be adversaries unto me? shall there any man be put to death this day in Israel? for do not I know that I am this day king over Israel?
23 Therefore the king said unto Shimei, You shall not die. And the king swore unto him.
24 And Mephibosheth [who exterminated the idols] the son of Saul came down to meet the king, and had neither dressed his feet, nor trimmed his beard, nor washed his clothes, from the day the king departed until the day he came again in peace.
25 And it came to pass, when he was come to Jerusalem to meet the king, that the king said unto him, Wherefore went not you with me, Mephibosheth?
26 And he answered, My LORD, O king, my servant deceived me: for your servant said, I will saddle me an donkey, that I may ride thereon, and go to the king; because your servant is lame.
27 And he has slandered your servant unto my LORD the king; but my LORD the king is as an angel of God: do therefore what is good in your eyes.
28 For all of my father's house were but dead men before my LORD the king: yet did you set your servant among them that did eat at your own table. What right therefore have I yet to cry any more unto the king?
29 And the king said unto him, Why speak you any more of your matters? I have said, You and Ziba [those standing with you] divide the land.
30 And Mephibosheth said unto the king, Yea, let him take all, forasmuch as my LORD the king is come again in peace unto his own house.
31 And Barzillai [my iron – strenght] the Gileadite [the heap of testimony] came down from Rogelim [where he was led astray], and went over Jordan [rose from death] with the king, to conduct him over Jordan.
32 Now Barzillai was a very aged man, even fourscore years old: and he had provided the king of sustenance while he lay at Mahanaim [while the body was separated into two camps]; for he was a very great man.
33 And the king said unto Barzillai, Come you over with me, and I will feed you with me in Jerusalem [teach you the ways of God's peace].
34 And Barzillai said unto the king, How long have I to live, that I should go up with the king unto Jerusalem?
35 I am this day fourscore years old: and can I discern between good and evil? can your servant taste what I eat or what I drink? can I hear any more the voice of singing men and singing women? wherefore then should your servant be yet a burden unto my LORD the king?
36 Your servant will go a little way over Jordan with the king: and why should the king recompense it me with such a reward?
37 Let your servant, I pray you, turn back again, that I may die in mine own city, and be buried by the grave of my father and of my mother. But behold your servant Chimham [those who have long waited for you]; let him go over with my LORD the king; and do to him what shall seem good unto you.
38 And the king answered, Chimham shall go over with me, and I will do to him that which shall seem good unto you: and whatsoever you shall require of me, that will I do for you.
39 And all the people went over Jordan [were risen into life]. And when the king was come over, the king kissed Barzillai [his strength], and blessed him; and he returned unto his own place.
40 Then the king went on to Gilgal [as a whirlwind of God], and Chimham went on with him: and all the people of Judah conducted the king, and also half the people of Israel.
41 And, behold, all the men of Israel came to the king, and said unto the king, Why have our brethren the men of Judah stolen you away, and have brought the king, and his household, and all David's men with him, over Jordan?
42 And all the men of Judah answered the men of Israel, Because the king is near of kin to us: wherefore then be you angry for this matter? have we eaten at all of the king's cost? or has he given us any gift?
43 And the men of Israel answered the men of Judah, and said, We have ten parts in the king, and we have also more right in David than you: why then did you despise us, that our advice should not be first had in bringing back our king? And the words of the men of Judah were fiercer than the words of the men of Israel.
This breach is now healed.
1 Who has believed our report? and to whom is the arm of the LORD revealed?
2 For he shall grow up before him as a tender plant, and as a root out of a dry ground: he has no form nor comeliness; and when we shall see him, there is no beauty that we should desire him.
3 He is despised and rejected of men; a man of sorrows, and acquainted with grief: and we hid as it were our faces from him; he was despised, and we esteemed him not.
4 Surely he has borne our griefs, and carried our sorrows: yet we did esteem him stricken, smitten of God, and afflicted.
5 But he was wounded for our transgressions, he was bruised for our iniquities: the chastisement of our peace was upon him; and with his stripes we are healed.
6 All we like sheep have gone astray; we have turned every one to his own way; and the LORD has laid on him the iniquity of us all.
7 He was oppressed, and he was afflicted, yet he opened not his mouth: he is brought as a lamb to the slaughter, and as a sheep before her shearers is dumb, so he openeth not his mouth.
8 He was taken from prison and from judgment: and who shall declare his generation? for he was cut off out of the land of the living: for the transgression of my people was he stricken.
9 And he made his grave with the wicked, and with the rich in his death; because he had done no violence, neither was any deceit in his mouth.
10 Yet it pleased the LORD to bruise him; he has put him to grief: when you shall make his soul an offering for sin, he shall see his seed, he shall prolong his days, and the pleasure of the LORD shall prosper in his hand.
11 He shall see of the travail of his soul, and shall be satisfied: by his knowledge shall my righteous servant justify many; for he shall bear their iniquities.
12 Therefore will I divide him a portion with the great, and he shall divide the spoil with the strong; because he has poured out his soul unto death: and he was numbered with the transgressors; and he bare the sin of many, and made intercession for the transgressors.
1 In Judah is God known: his name is great in Israel.
2 In Salem [peace] also is his tabernacle, and his dwelling place in Zion.
3 There brake he the arrows of the bow, the shield, and the sword, and the battle. Selah.
4 You are more glorious and excellent than the mountains of prey.
5 The stouthearted are spoiled, they have slept their sleep: and none of the men of might have found their hands.
6 At your rebuke, O God of Jacob, both the chariot and horse are cast into a dead sleep.
7 You, even you, are to be feared: and who may stand in your sight when once you are angry?
8 You did cause judgment to be heard from heaven; the earth feared, and was still,
9 When God arose to judgment, to save all the meek of the earth. Selah.
10 Surely the wrath of man shall praise you: the remainder of wrath shall you restrain.
11 Vow, and pay unto the LORD your God: let all that be round about him bring presents unto him that ought to be feared.
12 He shall cut off the spirit of princes: he is terrible to the kings of the earth.