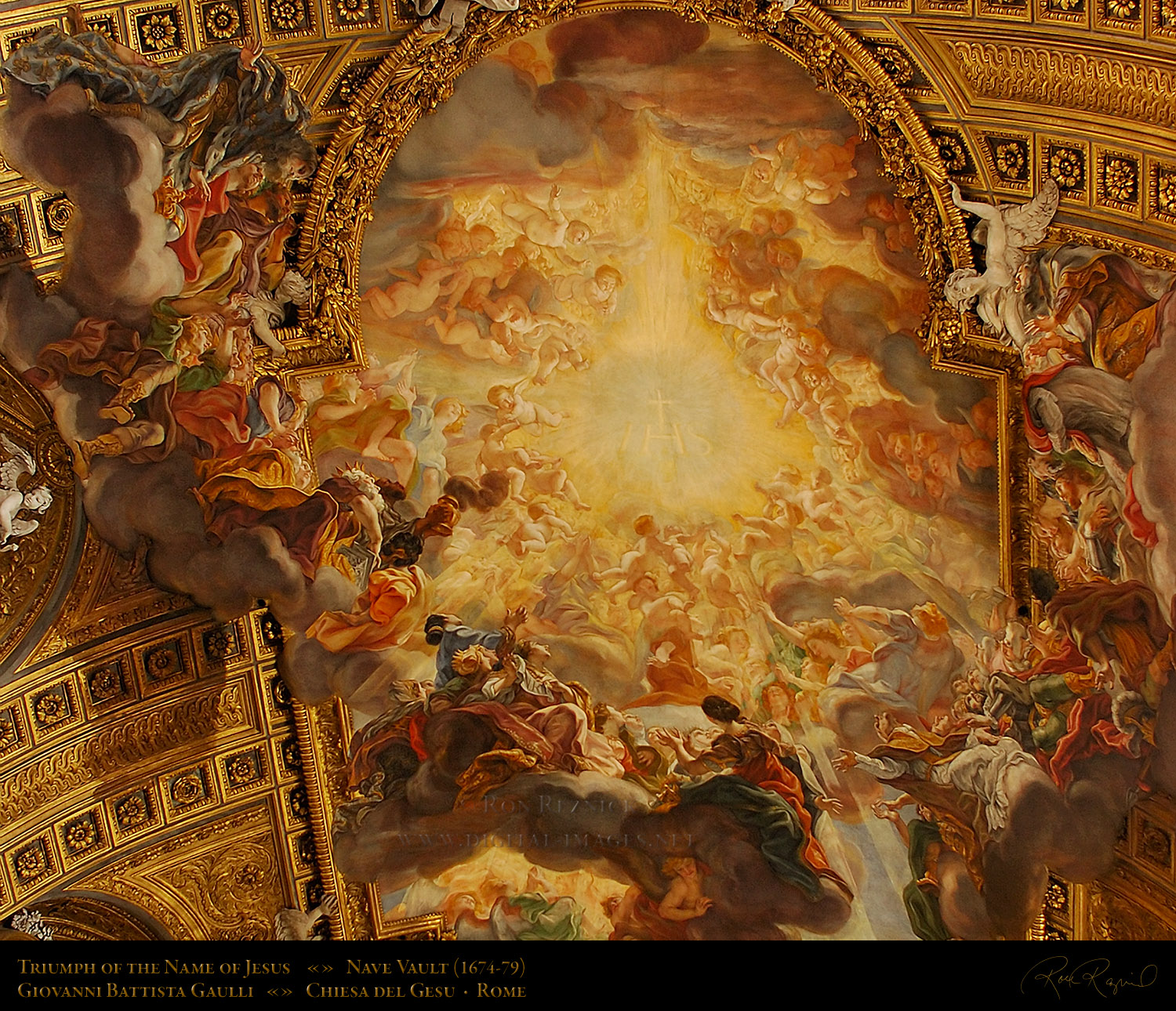 What does the coming of the Son of man look like in our time? It is in the same pattern, in accordance with the Word of God, as it has been. There will be no acceptance ceremony where all the "churches" turns out to celebrate His coming. Scripture tells us there will be an elect remnant that will know Him and only they will be following the one who Revelation describes as the Lamb. Revelation 14: 4 These are they which were not defiled with women; for they are virgins. These are they which follow the Lamb whithersoever he goes. These were redeemed from among men, being the first-fruits unto God and to the Lamb.
There will be no church leaders handing over their churches, nor will there be politicians lining up to give up control; these have their reward and will never surrender what they allow to stand between them and the LORD's kingdom.
The "women" spoken of in Revelation 14:4 is deception personified as a woman seduced by another and led away from God. The Lamb is defined as such because of the known sacrifice it will and has taken to bring this message to the elect. The first-fruits are those able to be redeemed because their minds haven't been defiled by the deception that has corrupted all the churches and nation institutions, as it has the world.
Here is a mental exercise: How many churches receive correction when it comes to their doctrine? The only acceptable alteration is that which further degrades and defiles. And if he LORD sends the Son of man to your church to correct it, will he be accepted when he knocks? The LDS will receive Him if He is LDS, the Catholics will receive Him if He is Catholic, the Evangelicals will receive Him only if He takes them off the planet (as all "good" Evangelicals know he will), the Jews will accept Him if He is Jewish, and on and on and on… They will only accept one who agrees with their corruption, and reject any other. They have their reward, and it is self-inflicted by their stiff-necked pride.
The Evangelicals believe there is "rapture" because they know there is not a Church on the earth during the tribulation. They are correct in the latter, while in the former they epitomize in part and parcel the reason there isn't. All the churches are corrupted. Here following are scripture that tell of these truths.
1 Corinthians 15 tells us ALL will be changed, and that the corrupted must put on incorruption. It is telling of a realization that must occur that will raise the Church from death to life as one body.
1 Corinthians 15
1 Moreover, brethren, I declare unto you the gospel which I preached unto you, which also you have received, and wherein you stand;
2 By which also you are saved, if you keep in memory what I preached unto you, unless you have believed in vain.
3 For I delivered unto you first of all that which I also received, how that Christ died for our sins according to the scriptures;
4 And that he was buried, and that he rose again the third day according to the scriptures:
5 And that he was seen of Cephas, then of the twelve:
6 After that, he was seen of above five hundred brethren at once; of whom the greater part remain unto this present, but some are fallen asleep.
7 After that, he was seen of James; then of all the apostles.
8 And last of all he was seen of me also, as of one born out of due time.
9 For I am the least of the apostles, that am not meet to be called an apostle, because I persecuted the church of God.
10 But by the grace of God I am what I am: and his grace which was bestowed upon me was not in vain; but I labored more abundantly than they all: yet not I, but the grace of God which was with me.
11 Therefore whether it were I or they, so we preach, and so you believed.
12 Now if Christ be preached that he rose from the dead, how say some among you that there is no resurrection of the dead?
13 But if there be no resurrection of the dead, then is Christ not risen:
14 And if Christ be not risen, then is our preaching vain, and your faith is also vain.
15 Yea, and we are found false witnesses of God; because we have testified of God that he raised up Christ: whom he raised not up, if so be that the dead rise not.
16 For if the dead rise not, then is not Christ raised:
17 And if Christ be not raised, your faith is vain; you are yet in your sins.
18 Then they also which are fallen asleep in Christ are perished.
19 If in this life only we have hope in Christ, we are of all men most miserable.
20 But now is Christ risen from the dead, and become the first-fruits of them that slept.
21 For since by man came death, by man came also the resurrection of the dead.
22 For as in Adam all die, even so in Christ shall all be made alive.
23 But every man in his own order: Christ the first-fruits; afterward they that are Christ's at his coming.
24 Then cometh the end, when he shall have delivered up the kingdom to God, even the Father; when he shall have put down all rule and all authority and power.
25 For he must reign, till he has put all enemies under his feet.
26 The last enemy that shall be destroyed is death.
27 For he has put all things under his feet. But when he says all things are put under him, it is manifest that he is excepted, which did put all things under him.
28 And when all things shall be subdued unto him, then shall the Son also himself be subject unto him that put all things under him, that God may be all in all.
29 Else what shall they do which are baptized for the dead, if the dead rise not at all? why are they then baptized for the dead?
30 And why stand we in jeopardy every hour?
31 I protest by your rejoicing which I have in Christ Jesus our LORD, I die daily.
32 If after the manner of men I have fought with beasts at Ephesus, what advantages it me, if the dead rise not? let us eat and drink; for to morrow we die.
33 Be not deceived: evil communications corrupt good manners.
34 Awake to righteousness, and sin not; for some have not the knowledge of God: I speak this to your shame.
35 But some man will say, How are the dead raised up? and with what body do they come?
36 You fool, that which you sow is not quickened, except it die:
37 And that which you sow, you sow not that body that shall be, but bare grain, it may chance of wheat, or of some other grain:
38 But God gives it a body as it has pleased him, and to every seed his own body.
39 All flesh is not the same flesh: but there is one kind of flesh of men, another flesh of beasts, another of fishes, and another of birds.
40 There are also celestial bodies, and bodies terrestrial: but the glory of the celestial is one, and the glory of the terrestrial is another.
41 There is one glory of the sun, and another glory of the moon, and another glory of the stars: for one star differs from another star in glory.
42 So also is the resurrection of the dead. It is sown in corruption; it is raised in incorruption:
43 It is sown in dishonor; it is raised in glory: it is sown in weakness; it is raised in power:
44 It is sown a natural body; it is raised a spiritual body. There is a natural body, and there is a spiritual body.
45 And so it is written, The first man Adam was made a living soul; the last Adam was made a quickening spirit.
46 Howbeit that was not first which is spiritual, but that which is natural; and afterward that which is spiritual.
47 The first man is of the earth, earthy; the second man is the LORD from heaven.
48 As is the earthy, such are they also that are earthy: and as is the heavenly, such are they also that are heavenly.
49 And as we have borne the image of the earthy, we shall also bear the image of the heavenly.
50 Now this I say, brethren, that flesh and blood cannot inherit the kingdom of God; neither doth corruption inherit incorruption.
51 Behold, I show you a mystery; We shall not all sleep, but we shall all be changed,
52 In a moment, in the twinkling of an eye, at the last trump: for the trumpet shall sound, and the dead shall be raised incorruptible, and we shall be changed.
53 For this corruptible must put on incorruption, and this mortal must put on immortality.
54 So when this corruptible shall have put on incorruption, and this mortal shall have put on immortality, then shall be brought to pass the saying that is written, Death is swallowed up in victory.
55 O death, where is your sting? O grave, where is your victory?
56 The sting of death is sin; and the strength of sin is the law.
57 But thanks be to God, which gives us the victory through our LORD Jesus Christ.
58 Therefore, my beloved brethren, be you steadfast, immoveable, always abounding in the work of the LORD, forasmuch as you know that your labor is not in vain in the LORD.
Romans 3 tells of all those calling themselves believers as Jews, and unto us the oracles of God have been entrusted. We all must understand the uncorrupted Word of God and in doing understand we too are found guilty before God according to the demands of His word. We can just as assuredly understand He is gracious and will forgive all those who receive Him – His correction. Therefore we must establish the word and in doing the entire world might see itself guilty before God and in need of His guidance.
Romans 3
1 What advantage then has the Jew? or what profit is there of circumcision?
2 Much every way: chiefly, because that unto them were committed the oracles of God.
3 For what if some did not believe? shall their unbelief make the faith of God without effect?
4 God forbid: yea, let God be true, but every man a liar; as it is written, That you might be justified in your sayings, and might overcome when you are judged.
5 But if our unrighteousness commend the righteousness of God, what shall we say? Is God unrighteous who takes vengeance? (I speak as a man)
6 God forbid: for then how shall God judge the world?
7 For if the truth of God has more abounded through my lie unto his glory; why yet am I also judged as a sinner?
8 And not rather, (as we be slanderously reported, and as some affirm that we say,) Let us do evil, that good may come? whose damnation is just.
9 What then? are we better than they? No, in no wise: for we have before proved both Jews and Gentiles, that they are all under sin;
10 As it is written, There is none righteous, no, not one:
11 There is none that understands, there is none that seeks after God.
12 They are all gone out of the way, they are together become unprofitable; there is none that does good, no, not one.
13 Their throat is an open sepulcher; with their tongues they have used deceit; the poison of asps is under their lips:
14 Whose mouth is full of cursing and bitterness:
15 Their feet are swift to shed blood:
16 Destruction and misery are in their ways:
17 And the way of peace have they not known:
18 There is no fear of God before their eyes.
19 Now we know that what things so-ever the law says, it says to them who are under the law: that every mouth may be stopped, and ALL the world may become guilty before God.
20 Therefore by the deeds of the law there shall no flesh be justified in his sight: for by the law is the knowledge of sin.
21 But now the righteousness of God without the law is manifested, being witnessed by the law and the prophets;
22 Even the righteousness of God which is by faith of Jesus Christ unto all and upon all them that believe: for there is no difference:
23 For all have sinned, and come short of the glory of God;
24 Being justified freely by his grace through the redemption that is in Christ Jesus:
25 Whom God has set forth to be a propitiation through faith in his blood, to declare his righteousness for the remission of sins that are past, through the forbearance of God;
26 To declare, I say, at this time his righteousness: that he might be just, and the justifier of him which believeth in Jesus.
27 Where is boasting then? It is excluded. By what law? of works? Nay: but by the law of faith.
28 Therefore we conclude that a man is justified by faith without the deeds of the law.
29 Is he the God of the Jews only? is he not also of the Gentiles? Yes, of the Gentiles also:
30 Seeing it is one God, which shall justify the circumcision by faith, and un-circumcision through [our] faith.
31 Do we then make void the law through faith? God forbid: yea, we establish the law.
In the previous posts will briefly discussed the Greek word kallao, literally meaning glue. The context was it telling of those things that keep us from joining (adhering) ourselves to the LORD. The name Colosse is derived from this same word, as is the one time used word kollourion, meaning and translated as eye-salve. In this later use we see the deeper meaning when Revelation 3 speaks to the lukewarm church that thinks itself sufficient in own sight and in its wealth. The word is there used to tell of a salve that stays in the eyes allowing continual sight, as in a state that is always fired up toward fending off corruption that comes as complacency in prosperity.
Colosse is where the Colossians reside and the book written to them tells of our being joined to the LORD in resurrection and in One body.
Revelation 3
14 And unto the angel of the church of the Laodiceans write; These things says the Amen, the faithful and true witness, the beginning of the creation of God;
15 I know your works, that you are neither cold nor hot: I would you wert cold or hot.
16 So then because you are lukewarm, and neither cold nor hot, I will spew you out of my mouth.
17 Because you say, I am rich, and increased with goods, and have need of nothing; and know not that you are wretched, and miserable, and poor, and blind, and naked:
18 I counsel you to buy of me gold tried in the fire, that you may be rich; and white raiment, that you may be clothed, and that the shame of your nakedness do not appear; and anoint your eyes with eye-salve, that you may see.
19 As many as I love, I rebuke and chasten: be zealous therefore, and repent.
20 Behold, I stand at the door, and knock: if any man hear my voice, and open the door, I will come in to him, and will sup with him, and he with me.
21 To him that overcomes will I grant to sit with me in my throne, even as I also overcame, and am set down with my Father in his throne.
22 He that has an ear, let him hear what the Spirit says unto the churches.
Colossians 3
1 If you then be risen with Christ, seek those things which are above, where Christ sits on the right hand of God.
2 Set your affection on things above, not on things on the earth.
3 For you are dead, and your life is hid with Christ in God.
4 When Christ, who is our life, shall appear, then shall you also appear with him in glory.
5 Mortify therefore your members which are upon the earth; fornication, uncleanness, inordinate affection, evil concupiscence, and covetousness, which is idolatry:
6 For which things' sake the wrath of God cometh on the children of disobedience:
7 In the which you also walked some time, when you lived in them.
8 But now you also put off all these; anger, wrath, malice, blasphemy, filthy communication out of your mouth.
9 Lie not one to another, seeing that you have put off the old man with his deeds;
10 And have put on the new man, which is renewed in knowledge after the image of him that created him:
11 Where there is neither Greek nor Jew, circumcision nor un-circumcision, Barbarian, Scythian, bond nor free: but Christ is all, and in all.
12 Put on therefore, as the elect of God, holy and beloved, bowels of mercies, kindness, humbleness of mind, meekness, longsuffering;
13 Forbearing one another, and forgiving one another, if any man have a quarrel against any: even as Christ forgave you, so also do you.
14 And above all these things put on charity, which is the bond of perfectness.
15 And let the peace of God rule in your hearts, to the which also you are called in one body; and be you thankful.
16 Let the word of Christ dwell in you richly in all wisdom; teaching and admonishing one another in psalms and hymns and spiritual songs, singing with grace in your hearts to the LORD.
17 And whatsoever you do in word or deed, do all in the name of the LORD Jesus, giving thanks to God and the Father by him.
18 Wives, submit yourselves unto your own husbands, as it is fit in the LORD.
19 Husbands, love your wives, and be not bitter against them.
20 Children, obey your parents in all things: for this is well pleasing unto the LORD.
21 Fathers, provoke not your children to anger, lest they be discouraged.
22 Servants, obey in all things your masters according to the flesh; not with eye-service, as men-pleasers; but in singleness of heart, fearing God;
23 And whatsoever you do, do it heartily, as to the LORD, and not unto men;
24 Knowing that of the LORD you shall receive the reward of the inheritance: for you serve the LORD Christ.
25 But he that does wrong shall receive for the wrong which he has done: and there is no respect of persons.