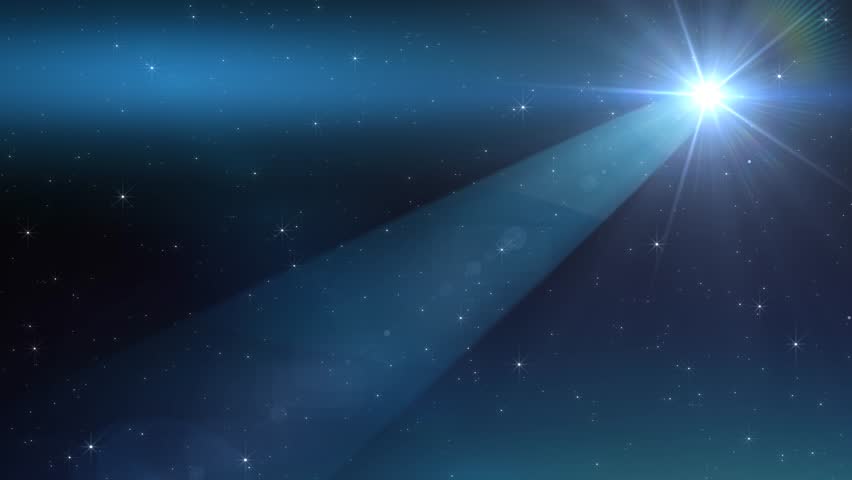 I Forsook Not Your Precepts. Quicken Me After Your Lovingkindness; so Shall I Keep the Testimony of Your Mouth. for Ever, O LORD, Your Word is Settled in Heaven.
The title quote is from Psalms 119:87 – 89, and in it is given the Divine formula for restoring life to the dead, which is the salvation of the LORD. Prior to the quote the writer tells of his being besieged by the proud, who are not following God's law; and he says they would have consumed him, "But I forsook not your precepts."
81 My soul faints for your salvation: but I hope in your word.
82 Mine eyes fail for your word, saying, When will you comfort me?
83 For I am become like a bottle in the smoke; yet do I not forget your statutes.
84 How many are the days of your servant? when will you execute judgment on them that persecute me?
85 The proud have digged pits for me, which are not after your law.
86 All your commandments are faithful: they persecute me wrongfully; help you me.
87 They had almost consumed me upon earth; but I forsook not your precepts.
88 Quicken me after your lovingkindness; so shall I keep the testimony of your mouth.
89 For ever, O LORD, your word is settled in heaven.
90 Your faithfulness is unto all generations: you have established the earth, and it abides.
91 They continue this day according to your ordinances: for all are your servants.
92 Unless your law had been my delights, I should then have perished in mine affliction.
93 I will never forget your precepts: for with them you have quickened me.
94 I am yours, save me: for I have sought your precepts.
95 The wicked have waited for me to destroy me: but I will consider your testimonies.
96 I have seen an end of all perfection: but your commandment is exceeding broad.
The Hebrew word piqquwd, translated above as precepts, is from the word paqad, meaning to visit. It is thereby understood as the things prearranged by an overseer during a prior encounter. This is what the writer continually refers to, his remembering the ways of the LORD through the things establish in prior encounters. We know these memorials are found in the oracles, the written record, in the Word of God, which we know brings life to the dead, here defined as "quickening." It is from the Hebrew word, chayah, meaning made alive, as in to revive. The composition of the word itself seems to literally mean the mouth of God (Chek YAH), which we know in both the title quote above, and from Deuteronomy 8:3, man lives by every word that proceeds from the mouth of God.
1 All the commandments which I command you this day shall you observe to do, that you may live, and multiply, and go in and possess the land which the LORD swore unto your fathers.
2 And you shall remember all the way which the LORD your God led you these forty years in the wilderness, to humble you, and to prove you, to know what was in your heart, whether you would keep his commandments, or no.
3 And he humbled you, and suffered you to hunger, and fed you with manna, which you knew not, neither did your fathers know; that he might make you know that man does not live by bread only, but by every word that proceeds out of the mouth of the LORD does man live.
The point in these references is the same as was discussed in the prior post: God's people are revived to life (resurrected) when they are following His leading, as Israel followed Moses. In our time, in this latest occurrence, it is as we are told in Hebrews 1, which is itself alluding to Deuteronomy 18:18.
9 When you are come into the land which the LORD your God gives you, you shall not learn to do after the abominations of those nations.
10 There shall not be found among you any one that makes his son or his daughter to pass through the fire, or that uses divination, or an observer of times, or an enchanter, or a witch.
11 Or a charmer, or a consulter with familiar spirits, or a wizard, or a necromancer.
12 For all that do these things are an abomination unto the LORD: and because of these abominations the LORD your God does drive them out from before you.
13 You shall be perfect with the LORD your God.
14 For these nations, which you shall possess, hearkened unto observers of times, and unto diviners: but as for you, the LORD your God has not suffered you so to do.
15 The LORD your God will raise up unto you a Prophet from the midst of you, of your brethren, like unto me; unto him you shall hearken;
16 According to all that you desired of the LORD your God in Horeb in the day of the assembly, saying, Let me not hear again the voice of the LORD my God, neither let me see this great fire any more, that I die not.
17 And the LORD said unto me, They have well spoken that which they have spoken.
18 I will raise them up a Prophet from among their brethren, like unto you, and will put my words in his mouth; and he shall speak unto them all that I shall command him.
19 And it shall come to pass, that whosoever will not hearken unto my words which he shall speak in my name, I will require it of him.
20 But the prophet, which shall presume to speak a word in my name, which I have not commanded him to speak, or that shall speak in the name of other gods, even that prophet shall die.
We know all those the LORD warns above against following, are those now followed in mass, those using words specifically engineered to manipulate people into doing their will (being moved wherever these evil spirits listeth – wills). These deceivers, religious and political, broadcast their deception to all the world, setting it on fire and forcing all, even our children, to pass through it, as if sacrificing them to the idols they worship.
We understand the full meaning of the fires, created by following these men, and the voice we should hear, from what is written of it in Hebrews 12. We know the reference to Horeb speaks of when the people tempted the LORD, not believing Moses was speaking His words, and representing His presence, as they said, "Is the LORD among us, or not?" We know the response was the LORD caused water to flow from the Rock.
We know we are eating the same bread, the manna, unknown to most to be the quickening word of life from the mouth of God, and baptizes us in the same water as it has all God's people. We also know the warning against unbelieving, those who reject the word heard, and who thereby sell their birthright for the morsels of corruption.
1 Moreover, brethren, I would not that you should be ignorant, how that all our fathers were under the cloud, and all passed through the sea;
2 And were all baptized unto Moses in the cloud and in the sea;
3 And did all eat the same spiritual meat;
4 And did all drink the same spiritual drink: for they drank of that spiritual Rock that followed them: and that Rock was Christ.
5 But with many of them God was not well pleased: for they were overthrown in the wilderness.
6 Now these things were our examples, to the intent we should not lust after evil things, as they also lusted.
7 Neither be you idolaters, as were some of them; as it is written, The people sat down to eat and drink, and rose up to play.
8 Neither let us commit fornication, as some of them committed, and fell in one day three and twenty thousand.
9 Neither let us tempt Christ, as some of them also tempted, and were destroyed of serpents.
10 Neither murmur you, as some of them also murmured, and were destroyed of the destroyer.
11 Now all these things happened unto them for examples: and they are written for our admonition, upon whom the ends of the world are come.
12 Wherefore let him that thinketh he standeth take heed lest he fall.
13 There has no temptation taken you but such as is common to man: but God is faithful, who will not suffer you to be tempted above that you are able; but will with the temptation also make a way to escape, that you may be able to bear it.
14 Wherefore, my dearly beloved, flee from idolatry.
15 I speak as to wise men; judge you what I say.
16 The cup of blessing which we bless, is it not the communion of the blood of Christ? The bread which we break, is it not the communion of the body of Christ?
17 For we being many are one bread, and one body: for we are all partakers of that one bread.
1 Wherefore seeing we also are compassed about with so great a cloud of witnesses, let us lay aside every weight, and the sin which does so easily beset us, and let us run with patience the race that is set before us,
2 Looking unto Jesus the author and finisher of our faith; who for the joy that was set before him endured the cross, despising the shame, and is set down at the right hand of the throne of God.
3 For consider him that endured such contradiction of sinners against himself, lest you be wearied and faint in your minds.
4 You have not yet resisted unto blood, striving against sin.
5 And you have forgotten the exhortation which speaks unto you as unto children, My son, despise not you the chastening of the LORD, nor faint when you are rebuked of him:
6 For whom the LORD loves he chastens, and scourges every son whom he receives.
7 If you endure chastening, God deals with you as with sons; for what son is he whom the father chastens not?
8 But if you be without chastisement, whereof all are partakers, then are you illegitimate, and not sons.
9 Furthermore we have had fathers of our flesh which corrected us, and we gave them reverence: shall we not much rather be in subjection unto the Father of spirits, and live?
10 For they truly for a few days chastened us after their own pleasure; but he for our profit, that we might be partakers of his holiness.
11 Now no chastening for the present seems to be joyous, but grievous: nevertheless afterward it yields the peaceable fruit of righteousness unto them which are exercised thereby.
12 Wherefore lift up the hands which hang down, and the feeble knees;
13 And make straight paths for your feet, lest that which is lame be turned out of the way; but let it rather be healed.
14 Follow peace with all men, and holiness, without which no man shall see the LORD:
15 Looking diligently lest any man fail of the grace of God; lest any root of bitterness springing up trouble you, and thereby many be defiled;
16 Lest there be any fornicator, or profane person, as Esau, who for one morsel of meat sold his birthright.
17 For you know how that afterward, when he would have inherited the blessing, he was rejected: for he found no place of repentance, though he sought it carefully with tears.
18 For you are not come unto the mount that might be touched, and that burned with fire, nor unto blackness, and darkness, and tempest,
19 And the sound of a trumpet, and the voice of words; which voice they that heard entreated that the word should not be spoken to them any more:
20 (For they could not endure that which was commanded, And if so much as a beast touch the mountain, it shall be stoned, or thrust through with a dart:
21 And so terrible was the sight, that Moses said, I exceedingly fear and quake:)
22 But you are come unto mount Zion, and unto the city of the living God, the heavenly Jerusalem, and to an innumerable company of angels,
23 To the general assembly and church of the firstborn, which are written in heaven, and to God the Judge of all, and to the spirits of just men made perfect,
24 And to Jesus the mediator of the new covenant, and to the blood of sprinkling, that speaks better things than that of Abel.
25 See that you refuse not him that speaks. For if they escaped not who refused him that spoke on earth, much more shall not we escape, if we turn away from him that speaks from heaven:
26 Whose voice then shook the earth: but now he has promised, saying, Yet once more I shake not the earth only, but also heaven.
27 And this word, Yet once more, signifies the removing of those things that are shaken, as of things that are made, that those things which cannot be shaken may remain.
28 Wherefore we receiving a kingdom which cannot be moved, let us have grace, whereby we may serve God acceptably with reverence and godly fear:
29 For our God is a consuming fire.
Again, we know the one mentioned here as speaking, is the same doing the correcting, disciplining, reconciling, to bring the many children to the uncorrupted perfection spoken of as our arriving at heavenly Jerusalem, and mount Zion. This again refers us back to the opening of the book of Hebrews, and to the title quote, to the testimony of the one the LORD has sent in these most recent days, speaking exactly as it is coming from the mouth of the LORD himself.
1 God, who at sundry times and in divers manners spoke in time past unto the fathers by the prophets,
2 Has in these last days spoken unto us by his Son, whom he has appointed heir of all things, by whom also he made the worlds;
3 Who being the brightness of his glory, and the express image of his person, and upholding all things by the word of his power, when he had by himself purged our sins, sat down on the right hand of the Majesty on high:
4 Being made so much better than the angels, as he has by inheritance obtained a more excellent name than they.
5 For unto which of the angels said he at any time, You are my Son, this day have I begotten you? And again, I will be to him a Father, and he shall be to me a Son?
6 And again, when he brings in the first-begotten into the world, he says, And let all the angels of God worship him.
7 And of the angels he says, Who makes his angels spirits, and his ministers a flame of fire.
8 But unto the Son he says, Your throne, O God, is for ever and ever: a scepter of righteousness is the scepter of your kingdom.
9 You have loved righteousness, and hated iniquity; therefore God, even your God, has anointed you with the oil of gladness above your fellows.
10 And, You, LORD, in the beginning have laid the foundation of the earth; and the heavens are the works of your hands:
11 They shall perish; but you remain; and they all shall wax old as does a garment;
12 And as a vesture shall you fold them up, and they shall be changed: but you are the same, and your years shall not fail.
13 But to which of the angels said he at any time, Sit on my right hand, until I make your enemies your footstool?
14 Are they not all ministering spirits, sent forth to minister for them who shall be heirs of salvation?
1 Hear you this, O priests; and hearken, you house of Israel; and give you ear, O house of the king; for judgment is toward you, because you have been a snare on Mizpah [watchtower – therefore speaking of not seeing or warning of what is coming, and has now come], and a net spread upon Tabor [the weak and broken].
2 And the revolters are profound to make slaughter, though I have been a rebuker of them all.
3 I know Ephraim [God's people in this latter generation], and Israel is not hid from me: for now, O Ephraim, you commit whoredom, and Israel is defiled.
4 They will not frame their doings to turn unto their God: for the spirit of whoredom is in the midst of them, and they have not known the LORD.
5 And the pride of Israel does testify to his face: therefore shall Israel and Ephraim fall in their iniquity: Judah also shall fall with them [now, as have all God's people and their leaders].
6 They shall go with their flocks and with their herds to seek the LORD; but they shall not find him; he has withdrawn himself from them.
7 They have dealt treacherously against the LORD: for they have begotten strange children: now shall a month devour them with their portions. [This speaks of God's people in apostasy, becoming as if foreign enemies.]
8 Blow you the cornet in Gibeah, and the trumpet in Ramah: cry aloud at Bethaven, after you, O Benjamin.
9 Ephraim shall be desolate in the day of rebuke: among the tribes of Israel have I made known that which shall surely be.
10 The princes of Judah were like them that remove the bound: therefore I will pour out my wrath upon them like water.
11 Ephraim is oppressed and broken in judgment, because he willingly walked after the commandment [the creations of men].
12 Therefore will I be unto Ephraim as a moth, and to the house of Judah as rottenness.
13 When Ephraim saw his sickness, and Judah saw his wound, then went Ephraim to the Assyrian, and sent to king Jareb: yet could he not heal you, nor cure you of your wound.
14 For I will be unto Ephraim as a lion, and as a young lion to the house of Judah: I, even I, will tear and go away; I will take away, and none shall rescue him.
15 I will go and return to my place, till they acknowledge their offence, and seek my face: in their affliction they will seek me early.
1 Why do the heathen rage, and the people imagine a vain thing?
2 The kings of the earth set themselves, and the rulers take counsel together, against the LORD, and against his anointed, saying,
3 Let us break their bands asunder, and cast away their cords from us.
4 He that sits in the heavens shall laugh: the LORD shall have them in derision.
5 Then shall he speak unto them in his wrath, and vex them in his sore displeasure.
6 Yet have I set my king upon my holy hill of Zion.
7 I will declare the decree: the LORD has said unto me, You are my Son; this day have I begotten you.
8 Ask of me, and I shall give you the heathen for your inheritance, and the uttermost parts of the earth for your possession.
9 You shall break them with a rod of iron; you shall dash them in pieces like a potter's vessel.
10 Be wise now therefore, O you kings: be instructed, you judges of the earth.
11 Serve the LORD with fear, and rejoice with trembling.
12 Kiss the Son, lest he be angry, and you perish from the way, when his wrath is kindled but a little. Blessed are all they that put their trust in him.
19 You will say then unto me, Why does he yet find fault? For who has resisted his will?
20 Nay but, O man, who are you that replies against God? Shall the thing formed say to him that formed it, Why have you made me thus?
21 Has not the potter power over the clay, of the same lump to make one vessel unto honor, and another unto dishonor?
22 What if God, willing to shew his wrath, and to make his power known, endured with much longsuffering the vessels of wrath fitted to destruction:
23 And that he might make known the riches of his glory on the vessels of mercy, which he had afore prepared unto glory,
24 Even us, whom he has called, not of the Jews only, but also of the Gentiles?
25 As he says also in Osee [Hosea – speaking to/of those who have become strangers through apostasy], I will call them my people, which were not my people; and her beloved, which was not beloved.
26 And it shall come to pass, that in the place where it was said unto them, You are not my people; there shall they be called the children of the living God.
27 Isaiah also cries concerning Israel, Though the number of the children of Israel be as the sand of the sea, a remnant shall be saved:
28 For he will finish the work, and cut it short in righteousness: because a short work will the LORD make upon the earth.
29 And as Isaiah said before, Except the LORD of Sabaoth had left us a seed, we had been as Sodom, and been made like unto Gomorrah.
30 What shall we say then? That the Gentiles, which followed not after righteousness, have attained to righteousness, even the righteousness which is of faith.
31 But Israel, which followed after the law of righteousness, has not attained to the law of righteousness.
32 Wherefore? Because they sought it not by faith, but as it were by the works of the law. For they stumbled at that stumbling-stone;
33 As it is written, Behold, I lay in Sion a stumbling-stone and rock of offence: and whosoever believes on him shall not be ashamed.
1 Woe to the crown of pride, to the drunkards of Ephraim, whose glorious beauty is a fading flower, which are on the head of the fat valleys of them that are overcome with wine!
2 Behold, the LORD has a mighty and strong one, which as a tempest of hail and a destroying storm, as a flood of mighty waters overflowing, shall cast down to the earth with the hand.
3 The crown of pride, the drunkards of Ephraim, shall be trodden under feet:
4 And the glorious beauty, which is on the head of the fat valley, shall be a fading flower, and as the hasty fruit before the summer; which when he that looks upon it sees, while it is yet in his hand he eats it up.
5 In that day shall the LORD of hosts be for a crown of glory, and for a diadem of beauty, unto the residue of his people,
6 And for a spirit of judgment to him that sits in judgment, and for strength to them that turn the battle to the gate.
7 But they also have erred through wine, and through strong drink are out of the way; the priest and the prophet have erred through strong drink, they are swallowed up of wine, they are out of the way through strong drink; they err in vision, they stumble in judgment.
8 For all tables are full of vomit and filthiness, so that there is no place clean.
9 Whom shall he teach knowledge? and whom shall he make to understand doctrine? them that are weaned from the milk, and drawn from the breasts.
10 For precept must be upon precept, precept upon precept; line upon line, line upon line; here a little, and there a little:
11 For with stammering lips and another tongue will he speak to this people.
12 To whom he said, This is the rest wherewith you may cause the weary to rest; and this is the refreshing: yet they would not hear.
13 But the word of the LORD was unto them precept upon precept, precept upon precept; line upon line, line upon line; here a little, and there a little; that they might go, and fall backward, and be broken, and snared, and taken.
14 Wherefore hear the word of the LORD, you scornful men, that rule this people which is in Jerusalem.
15 Because you have said, We have made a covenant with death, and with hell are we at agreement; when the overflowing scourge shall pass through, it shall not come unto us: for we have made lies our refuge, and under falsehood have we hid ourselves:
16 Therefore thus says the LORD God, Behold, I lay in Zion for a foundation a stone, a tried stone, a precious corner stone, a sure foundation: he that believes shall not make haste.
17 Judgment also will I lay to the line, and righteousness to the plummet: and the hail shall sweep away the refuge of lies, and the waters shall overflow the hiding place.
18 And your covenant with death shall be disannulled, and your agreement with hell shall not stand; when the overflowing scourge shall pass through, then you shall be trodden down by it.
19 From the time that it goes forth it shall take you: for morning by morning shall it pass over, by day and by night: and it shall be a vexation only to understand the report.
20 For the bed is shorter than that a man can stretch himself on it: and the covering narrower than that he can wrap himself in it.
21 For the LORD shall rise up as in mount Perazim, he shall be wroth as in the valley of Gibeon, that he may do his work, his strange work; and bring to pass his act, his strange act.
22 Now therefore be you not mockers, lest your bands be made strong: for I have heard from the LORD God of hosts a consumption, even determined upon the whole earth.
23 Give you ear, and hear my voice; hearken, and hear my speech.
24 Does the plowman plow all day to sow? does he open and break the clods of his ground?
25 When he has made plain the face thereof, does he not cast abroad the fitches, and scatter the cummin, and cast in the principal wheat and the appointed barley and the rie in their place?
26 For his God does instruct him to discretion, and does teach him.
27 For the fitches are not threshed with a threshing instrument, neither is a cart wheel turned about upon the cummin; but the fitches are beaten out with a staff, and the cummin with a rod.
28 Bread corn is bruised; because he will not ever be threshing it, nor break it with the wheel of his cart, nor bruise it with his horsemen.
29 This also comes forth from the LORD of hosts, which is wonderful in counsel, and excellent in working.