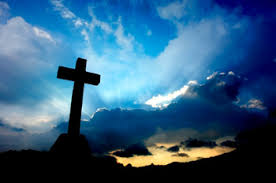 Today a look at what men claim is wisdom and in many cases ends up being a direct contradiction of what God is saying. This is concerning wisdom and governing principles of religion and civilized societies. The word that brings these concepts together is the Greek word stoicheion. It is from the word stoicheo, meaning to walk in straight line, as in to conform to the path others have led into. Stoicheion is more in the sense of beginning the path.
To understand the concept we should first look at John 21:18 in telling of the Holy Spirit leading in the latter days. "When thou was young, thou girds thyself, and walked whither thou would: but when thou shalt be old, thou shalt stretch forth thy hands, and another shall gird thee, and carry thee whither thou would not." The description is of our going our own ways with our own presumptions, and in the latter days we will be led in a new way that we wouldn't go on our own (because it isn't the way men have led prior).
We also need to briefly look at this from the perspective of Galatians 5:25 where stoicheo is translated as "walk."
Galatians 5
18 But if ye be led of the Spirit, ye are not under the law.
19 Now the works of the flesh are manifest, which are these; Adultery, fornication, uncleanness, lasciviousness,
20 Idolatry, witchcraft, hatred, variance, emulations, wrath, strife, seditions, heresies,
21 Envyings, murders, drunkenness, revellings, and such like: of the which I tell you before, as I have also told you in time past, that they which do such things shall not inherit the kingdom of God.
22 But the fruit of the Spirit is love, joy, peace, longsuffering, gentleness, goodness, faith,
23 Meekness, temperance: against such there is no law.
24 And they that are Christ's have crucified the flesh with the affections and lusts.
25 If we live in the Spirit, let us also walk in the Spirit.
26 Let us not be desirous of vain glory, provoking one another, envying one another.
This takes us to the word Stoicheion and it's meaning from the Strong's Greek Dictionary and Thayer's Greek Lexicon (from bibletools.org):
Strong's #4747: stoicheion (pronounced stoy-khi'-on) neuter of a presumed derivative of the base of 4748; something orderly in arrangement, i.e. (by implication) a serial (basal, fundamental, initial) constituent (literally), proposition (figuratively):–element, principle, rudiment.
Thayer's Greek Lexicon: stoicheion
1) any first thing, from which the others belonging to some series or composite whole take their rise, an element, first principal
1a) the letters of the alphabet as the elements of speech, not however the written characters, but the spoken sounds
1b) the elements from which all things have come, the material causes of the universe
1c) the heavenly bodies, either as parts of the heavens or (as others think) because in them the elements of man, life and destiny were supposed to reside
1d) the elements, rudiments, primary and fundamental principles of any art, science, or discipline
1d1) i.e. of mathematics, Euclid' s geometry
The word is used seven times, and we will begin with its use in Hebrews 5:12 in telling o it being the first "principles" of God's teaching. The chapter is telling of God ordaining whom ever He chooses to teach and correct His people. It tells of this ordination being the never-ending order of Melchisedec (king of peace and of righteousness). It is God's order of rectification (refining, and removing errors).
Hebrews 5 (stoicheion is "principles" in verse 21)
5 So also Christ glorified not himself to be made an high priest; but he that said unto him, Thou art my Son, to day have I begotten thee.
6 As he says also in another place, Thou art a priest for ever after the order of Melchisedec.
7 Who in the days of his flesh, when he had offered up prayers and supplications with strong crying and tears unto him that was able to save him from death, and was heard in that he feared;
8 Though he were a Son, yet learned he obedience by the things which he suffered;
9 And being made perfect, he became the author of eternal salvation unto all them that obey him;
10 Called of God an high priest after the order of Melchisedec.
11 Of whom we have many things to say, and hard to be uttered, seeing ye are dull of hearing.
12 For when for the time ye ought to be teachers, ye have need that one teach you again which be the first principles of the oracles of God; and are become such as have need of milk, and not of strong meat.
13 For every one that uses milk is unskillful in the word of righteousness: for he is a babe.
14 But strong meat belong to them that are of full age, even those who by reason of use have their senses exercised to discern both good and evil.
This takes us to what I call "the great paradox." Those who have led man down this path to destruction claiming "God says" when he hasn't said anything to them, are the same men who the misled look to for correction. The paradox is those in control of the information, the establishment, will never correct the problem because they are the problem. The truth is their mortal enemy.
The next two times stoichieon is used are in telling that this great end time battle is to determine whose principles people will follow, the corrupted status quo or the truth. It is translated "elements" in 2 Peter 3:10 & 12 describing what will melt away. Verse 1 speaks of "stirring up your pure minds." The Greek words translated stirring is a word meaning to wake out of a sleep. The word translated "pure" is eilikrines, literally meaning to judge by sunlight. (It is a word describing the method for judging the quality of a statue (stones carved by the hand of man). Errors in the form of cracks or chips were filled with wax as a way to hide them. They method of testing was to expose the product to sunlight. The heat would melt the wax exposing the errors.) The fires later spoken of are what expose flawed thinking of man's creations.
2 Peter 3
1 This second epistle, beloved, I now write unto you; in both which I stir up your pure minds by way of remembrance:
2 That ye may be mindful of the words which were spoken before by the holy prophets, and of the commandment of us the apostles of the Lord and Saviour:
3 Knowing this first, that there shall come in the last days scoffers, walking after their own lusts,
4 And saying, Where is the promise of his coming? for since the fathers fell asleep, all things continue as they were from the beginning of the creation.
5 For this they willingly are ignorant of, that by the word of God the heavens were of old, and the earth standing out of the water and in the water:
6 Whereby the world that then was, being overflowed with water, perished:
7 But the heavens and the earth, which are now, by the same word are kept in store, reserved unto fire against the day of judgment and perdition of ungodly men.
8 But, beloved, be not ignorant of this one thing, that one day is with the Lord as a thousand years, and a thousand years as one day.
9 The Lord is not slack concerning his promise, as some men count slackness; but is longsuffering to us-ward, not willing that any should perish, but that all should come to repentance.
10 But the day of the Lord will come as a thief in the night; in the which the heavens shall pass away with a great noise, and the elements shall melt with fervent heat, the earth also and the works that are therein shall be burned up.
11 Seeing then that all these things shall be dissolved, what manner of persons ought ye to be in all holy conversation and godliness,
12 Looking for and hasting unto the coming of the day of God, wherein the heavens being on fire shall be dissolved, and the elements shall melt with fervent heat?
13 Nevertheless we, according to his promise, look for new heavens and a new earth, wherein dwelleth righteousness.
14 Wherefore, beloved, seeing that ye look for such things, be diligent that ye may be found of him in peace, without spot, and blameless.
15 And account that the longsuffering of our Lord is salvation; even as our beloved brother Paul also according to the wisdom given unto him hath written unto you;
16 As also in all his epistles, speaking in them of these things; in which are some things hard to be understood, which they that are unlearned and unstable wrest, as they do also the other scriptures, unto their own destruction.
17 Ye therefore, beloved, seeing ye know these things before, beware lest ye also, being led away with the error of the wicked, fall from your own stedfastness.
18 But grow in grace, and in the knowledge of our Lord and Saviour Jesus Christ. To him be glory both now and for ever. Amen.
The other four times stoicheion is used are in Galatians 4:3 & 9 translated as "elements," and in Colossians 2:8 & 20 translated as "rudiments." In both cases it is talking about the corrupted rules of man who are part of the established order of man's creations. We are reminded that Christ has set us free from these.
This same stirring the mind to this flame that purifies by exposing error is what Paul exhorts Timothy to in 2 Timothy 1:6. I will again plainly tell you this is what my Father has sent me to accomplish in His name. This is what He told me in Psalms 2 when He called me His son. (I don't really care if you disagree or have a differing opinion. I choose to believe God.)
2 Timothy 1 ("stir" here is anazopurein, literally meaning to continual bring to life the fire. This is the order of Melchisedec.)
6 Wherefore I put thee in remembrance that thou stir up the gift of God, which is in thee by the putting on of my hands.
7 For God hath not given us the spirit of fear; but of power, and of love, and of a sound mind.
8 Be not thou therefore ashamed of the testimony of our Lord, nor of me his prisoner: but be thou partaker of the afflictions of the gospel according to the power of God;
9 Who hath saved us, and called us with an holy calling, not according to our works, but according to his own purpose and grace, which was given us in Christ Jesus before the world began,
10 But is now made manifest by the appearing of our Saviour Jesus Christ, who hath abolished death, and hath brought life and immortality to light through the gospel:
11 Whereunto I am appointed a preacher, and an apostle, and a teacher of the Gentiles.
12 For the which cause I also suffer these things: nevertheless I am not ashamed: for I know whom I have believed, and am persuaded that he is able to keep that which I have committed unto him against that day.
13 Hold fast the form of sound words, which thou hast heard of me, in faith and love which is in Christ Jesus.
14 That good thing which was committed unto thee keep by the Holy Ghost which dwells in us.
And the LORD said to me:
Psalms 2
1 Why do the heathen rage, and the people imagine a vain thing?
2 The kings of the earth set themselves, and the rulers take counsel together, against the Lord, and against his anointed, saying,
3 Let us break their bands asunder, and cast away their cords from us.
4 He that sitteth in the heavens shall laugh: the Lord shall have them in derision.
5 Then shall he speak unto them in his wrath, and vex them in his sore displeasure.
6 Yet have I set my king upon my holy hill of Zion.
7 I will declare the decree: the Lord hath said unto me, Thou art my Son; this day have I begotten thee.
8 Ask of me, and I shall give thee the heathen for thine inheritance, and the uttermost parts of the earth for thy possession.
9 Thou shalt break them with a rod of iron; thou shalt dash them in pieces like a potter's vessel.
10 Be wise now therefore, O ye kings: be instructed, ye judges of the earth.
11 Serve the Lord with fear, and rejoice with trembling.
12 Kiss the Son, lest he be angry, and ye perish from the way, when his wrath is kindled but a little. Blessed are all they that put their trust in him.