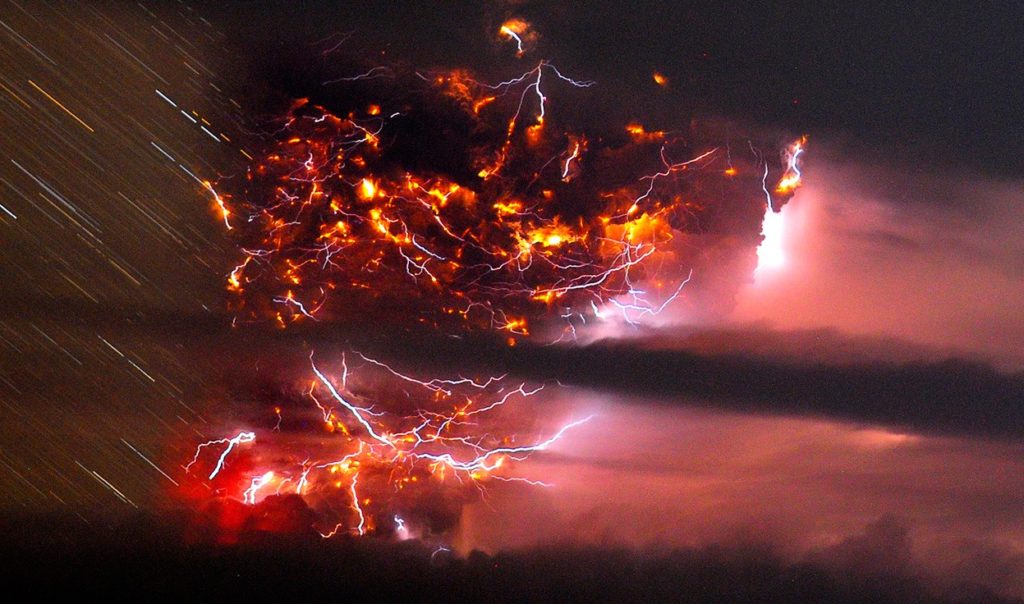 Wherefore He says, Awake you that sleep, and arise from the dead, and Christ shall give you light [understanding].

The above is Ephesians 5:14 and is Paul describing sleep and death as a result of darkness, which we know is ignorance. We are called from it because the works of darkness are those that abuse and victimize others in the name of satisfying some lust. This ignorance, induced or chosen, is the ways of destruction and creates an endless cycle of injustice inflicted by the hand of those momentarily in power or maneuvering to gain it.

Ephesians 5
7 Be not you therefore partakers with them.
8 For you were sometimes darkness, but now are you light [now you understand] in the LORD: walk as children of light:
9 (For the fruit of the Spirit is in all goodness and righteousness and truth;)
10 Proving what is acceptable unto the LORD.
11 And have no fellowship with the unfruitful works of darkness, but rather reprove them.
12 For it is a shame even to speak of those things which are done of them in secret.
13 But all things that are reproved are made manifest by the light: for whatsoever does make manifest is light.
14 Wherefore he says, Awake you that sleep, and arise from the dead, and Christ shall give you light.
15 See then that you walk circumspectly, not as fools, but as wise,
16 Redeeming the time, because the days are evil.
17 Wherefore be you not unwise, but understanding what the will of the LORD is.
18 And be not drunk with wine, wherein is excess; but be filled with the Spirit;
19 Speaking to yourselves in psalms and hymns and spiritual songs, singing and making melody in your heart to the LORD;
20 Giving thanks always for all things unto God and the Father in the name of our LORD Jesus Christ;
21 Submitting yourselves one to another in the fear of God.

This last verse is speaking of not victimizing one another when you are the one in the position giving you the opportunity. Paul goes on to speak marriage as the example, the husband as the head of the house, not abusing his strength and power, but rather using it to protect and strengthen the house (family) he cherishes. This is the natural order that produces a firm foundation upon which houses stand, or without it fall. Paul goes on to speak of this order as Christ at the head of the church, not to dominate or control His house, but to provide the strength and leadership needed to be healthy and happy (at peace and secure).

Ephesians 5
28 So ought men to love their wives as their own bodies. He that loves his wife loves himself.
29 For no man ever yet hated his own flesh; but nourishes and cherishes it, even as the LORD the church:
30 For we are members of his body, of his flesh, and of his bones.
31 For this cause shall a man leave his father and mother, and shall be joined unto his wife, and they two shall be one flesh. [This is speaking in a pattern of now, when we are called out to join the true church, which is joined with Christ.]
32 This is a great mystery: but I speak concerning Christ and the church.
33 Nevertheless let every one of you in particular so love his wife even as himself [man is to love the church, as Christ has loved us]; and the wife see that she reverences her husband [and the church is to revere Christ].

Paul goes on in the following chapter to further speak about this order, telling those in leadership positions, parents, and employers, not abuse their power, per what he has said above about cherishing and nourishing those in our household. Likewise, he speaks to those in position under these heads, telling them they should accept their subordinate positions, to show respect and give honor, until their time comes and they are elevated in order, by their understanding. (1 Corinthians 13:11 When I was a child, I spake as a child, I understood as a child, I thought as a child: but when I became a man, I put away childish things.)

Paul then describes our mission, our war against those who abuse their power, destroying the peace of men and societies, and how to defend against them, and ultimately defeat them.

Ephesians 6
1 Children, obey your parents in the LORD: for this is right.
2 Honor your father and mother; which is the first commandment with promise;
3 That it may be well with you, and you may live long on the earth.
4 And, you fathers, provoke not your children to wrath: but bring them up in the nurture and admonition of the LORD.
5 Servants, be obedient to them that are your masters according to the flesh, with fear and trembling, in singleness of your heart, as unto Christ;
6 Not with eye-service, as men-pleasers; but as the servants of Christ, doing the will of God from the heart;
7 With good will doing service, as to the LORD, and not to men:
8 Knowing that whatsoever good thing any man does, the same shall he receive of the LORD, whether he be bond or free.
9 And, you masters, do the same things unto them, forbearing threatening: knowing that your Master also is in heaven; neither is there respect of persons with him.
10 Finally, my brethren, be strong in the LORD, and in the power of his might.
11 Put on the whole armor of God, that you may be able to stand against the wiles of the devil [wiles which are to sow darkness, and discord by disorder – those unjustly governing from their seats of power, and those agitating into rebellion to gain these seats of injustice for themselves, with no intention of reducing the burden].
12 For we wrestle not against flesh and blood, but against principalities, against powers, against the rulers of the darkness [ignorance] of this world, against spiritual wickedness in high places.
13 Wherefore take unto you the whole armor of God, that you may be able to withstand in the evil day, and having done all, to stand.
14 Stand therefore, having your loins girt about with truth, and having on the breastplate of righteousness;
15 And your feet shod with the preparation of the gospel of peace;
16 Above all, taking the shield of faith, wherewith you shall be able to quench all the fiery darts of the wicked.
17 And take the helmet of salvation, and the sword of the Spirit, which is the word of God:
18 Praying always with all prayer and supplication in the Spirit, and watching thereunto with all perseverance and supplication for all saints;
19 And for me, that utterance may be given unto me, that I may open my mouth boldly, to make known the mystery of the gospel,
20 For which I am an ambassador in bonds: that therein I may speak boldly, as I ought to speak.

These last verses speak of my specific mission, sent as the head, to bring clarity, the LORD raising the lowly and foolish to confound this world's wise and powerful. This what has been prophesied from the foundation of the earth, a plan to save the world from its destroyers, with light making war against the darkness. Church, it's time to awaken.


1 Corinthians 15
20 But now is Christ risen from the dead, and become the first-fruits of them that slept.
21 For since by man came death, by man came also the resurrection of the dead.
22 For as in Adam all die, even so in Christ shall all be made alive.
23 But every man in his own order: Christ the first-fruits; afterward they that are Christ's at his coming.
24 Then comes the end, when he shall have delivered up the kingdom to God, even the Father; when he shall have put down all rule and all authority and power.
25 For he must reign, till he has put all enemies under his feet.
26 The last enemy that shall be destroyed is death.
27 For he has put all things under his feet. But when he says all things are put under him, it is manifest that he is excepted, which did put all things under him.
28 And when all things shall be subdued unto him, then shall the Son also himself be subject unto him that put all things under him, that God may be all in all.

Isaiah 29
1 Woe to Ariel [the place where strength was once found in order, in the unified house under David], to Ariel, the city where David dwelt! add you year to year; let them kill sacrifices.
2 Yet I will distress Ariel, and there shall be heaviness and sorrow: and it shall be unto me as Ariel [it shall again become the LORD's strength].
3 And I will camp against you round about, and will lay siege against you with a mount, and I will raise forts against you.
4 And you shall be brought down, and shall speak out of the ground, and your speech shall be low out of the dust [your words, ideas and ways, shall be seen as what has reduced the earth again to ruin], and your voice shall be, as of one that has a familiar spirit [the familiar spirit of rebellion against God and societal death], out of the ground [the earth], and your speech shall whisper out of the dust [the voices of bad advice that have replaced God's wisdom – see Isaiah 8:19].
5 Moreover the multitude of your strangers [with their foreign ideas that have destroyed their nations] shall be like small dust, and the multitude of the terrible ones shall be as chaff that passes away: yea, it shall be at an instant suddenly [petha' pith'owm].
6 You shall be visited of the LORD of hosts with thunder, and with earthquake, and great noise, with storm and tempest, and the flame of devouring fire.
7 And the multitude of all the nations that fight against Ariel, even all that fight against her and her munition, and that distress her, shall be as a dream of a night vision.
8 It shall even be as when a hungry man dreams, and, behold, he eats; but he awakes, and his soul is empty: or as when a thirsty man dreams, and, behold, he drinks; but he awakes, and, behold, he is faint, and his soul has appetite: so shall the multitude of all the nations be [deceived by the untrue thoughts of their own minds], that fight against mount Zion [the LORD's reign – the first position in God's intended order].
9 Stay yourselves, and wonder; cry you out, and cry: they are drunken, but not with wine; they stagger, but not with strong drink.
10 For the LORD has poured out upon you the spirit of deep sleep, and has closed your eyes: the prophets and your rulers, the seers has he covered. [and, even though He is telling and showing it to them, they remain ignorant of it, because they continue with their own works, the untrue thoughts of their own minds]
11 And the vision of all is become unto you as the words of a book that is sealed, which men deliver to one that is learned, saying, Read this, I pray you: and he says, I cannot; for it is sealed:
12 And the book is delivered to him that is not learned, saying, Read this, I pray you: and he says, I am not learned.
13 Wherefore the LORD said, Forasmuch as this people draw near me with their mouth, and with their lips do honor me, but have removed their heart [their reasoning minds] far from me, and their fear toward me is taught by the precept of men:
14 Therefore, behold, I will proceed to do a marvelous work among this people, even a marvelous work and a wonder: for the wisdom of their wise men shall perish, and the understanding of their prudent men shall be hid. [As it is this day!]
15 Woe unto them that seek deep to hide their counsel from the LORD, and their works are in the dark, and they say, Who sees us? and who knows us?
16 Surely your turning of things upside down [the order you have reversed, placing the ignorant in the seats of the wise, and calling God's wisdom foolish] shall be esteemed as the potter's clay: for shall the work say of him that made it, He made me not? or shall the thing framed say of him that framed it, He had no understanding?
17 Is it not yet a very little while, and Lebanon [purity on high] shall be turned into a fruitful field, and the fruitful field shall be esteemed as a forest [the place of the upright]?
18 And in that day shall the deaf hear the words of the book, and the eyes of the blind shall see out of obscurity, and out of darkness [ignorance].
19 The meek also shall increase their joy in the LORD, and the poor among men shall rejoice in the Holy One of Israel.
20 For the terrible one is brought to naught, and the scorner is consumed, and all that watch for iniquity are cut off:
21 That make a man an offender for a word, and lay a snare for him that reproves in the gate, and turn aside the just for a thing of naught.
22 Therefore thus says the LORD, who redeemed Abraham, concerning the house of Jacob, Jacob shall not now be ashamed, neither shall his face now wax pale.
23 But when he sees his children, the work of mine hands, in the midst of him, they shall sanctify my name, and sanctify the Holy One of Jacob, and shall fear the God of Israel.
24 They also that erred in spirit shall come to understanding, and they that murmured shall learn doctrine.

1 Corinthians 1
19 For it is written, I will destroy the wisdom of the wise, and will bring to nothing the understanding of the prudent.
20 Where is the wise? where is the scribe? where is the disputer of this world? has not God made foolish the wisdom of this world?
21 For after that in the wisdom of God the world by wisdom knew not God, it pleased God by the foolishness of preaching to save them that believe.
22 For the Jews require a sign, and the Greeks seek after wisdom:
23 But we preach Christ crucified, unto the Jews a stumbling-block, and unto the Greeks foolishness;
24 But unto them which are called, both Jews and Greeks, Christ the power of God, and the wisdom of God.
25 Because the foolishness of God is wiser than men; and the weakness of God is stronger than men.
26 For you see your calling, brethren, how that not many wise men after the flesh, not many mighty, not many noble, are called:
27 But God has chosen the foolish things of the world to confound the wise; and God has chosen the weak things of the world to confound the things which are mighty;
28 And base things of the world, and things which are despised, has God chosen, yea, and things which are not, to bring to naught things that are:
29 That no flesh should glory in his presence.
30 But of him are you in Christ Jesus, who of God is made unto us wisdom, and righteousness, and sanctification, and redemption:
31 That, according as it is written, He that glories, let him glory in the LORD.

1 Corinthians 2
1 And I, brethren, when I came to you, came not with excellency of speech or of wisdom, declaring unto you the testimony of God.
2 For I determined not to know any thing among you, save Jesus Christ, and him crucified.
3 And I was with you in weakness, and in fear, and in much trembling.
4 And my speech and my preaching was not with enticing words of man's wisdom, but in demonstration of the Spirit and of power:
5 That your faith should not stand in the wisdom of men, but in the power of God.
6 Howbeit we speak wisdom among them that are perfect: yet not the wisdom of this world, nor of the princes of this world, that come to naught:
7 But we speak the wisdom of God in a mystery, even the hidden wisdom, which God ordained before the world unto our glory:
8 Which none of the princes of this world knew: for had they known it, they would not have crucified the LORD of glory.
9 But as it is written, Eye has not seen, nor ear heard, neither have entered into the heart of man, the things which God has prepared for them that love him.
10 But God has revealed them unto us by his Spirit: for the Spirit searches all things, yea, the deep things of God.
11 For what man knows the things of a man, save the spirit of man which is in him? even so the things of God knows no man, but the Spirit of God.
12 Now we have received, not the spirit of the world, but the spirit which is of God; that we might know the things that are freely given to us of God.
13 Which things also we speak, not in the words which man's wisdom teaches, but which the Holy Ghost teaches; comparing spiritual things with spiritual.
14 But the natural man receives not the things of the Spirit of God: for they are foolishness unto him: neither can he know them, because they are spiritually discerned.
15 But he that is spiritual judges all things, yet he himself is judged of no man.
16 For who has known the mind of the LORD, that he may instruct him? but we have the mind of Christ.

Friends, Paul above in the last verse is quoting Isaiah 40:14, which is a chapter that tells of how the LORD's presence is revealed, in human flesh among us. The chapter begins with telling of the warfare ended, as God bestows this second blessing upon His people, in response to the sin that had produces the first death. The second blessing is this life into which He has now resurrected us. The path that is made straight is into new life; our flesh now understood as the only thing that passes away. The chapter ends telling us of this new life when the LORD renews our strength and we rise up on wings of eagles.


1 Thessalonians 4
13 But I would not have you to be ignorant, brethren, concerning them which are asleep, that you sorrow not, even as others which have no hope.
14 For if we believe that Jesus died and rose again, even so them also which sleep in Jesus will God bring with him.
15 For this we say unto you by the word of the LORD, that we which are alive and remain [the elect remnant] unto the coming of the LORD shall not prevent [appear before] them which are asleep.
16 For the LORD himself shall descend from heaven with a shout [these commands – the call to join into one body with, under, Christ, in this order], with the voice of the archangel, and with the trump [calling to assemble – as in Exodus 19:13, calling us up the mountain into the cloud to hear His voice – as Peter speaks of in 2 Peter 1:17 & 18] of God: and [hearing the voice] the dead in Christ shall rise first:
17 Then [first into the fight, the last out – after we have awakened the sleepers] we which are alive and remain shall be caught up together [into one body] with them in the clouds, to meet the LORD in the air: and so shall we ever be with the LORD.
18 Wherefore comfort one another with these words.

Isaiah 40
1 Comfort you, comfort you my people, says your God.
2 Speak you comfortably to Jerusalem, and cry unto her, that her warfare is accomplished, that her iniquity is pardoned: for she has received of the LORD's hand double for all her sins.
3 The voice of him that cries in the wilderness, Prepare you the way of the LORD, make straight in the desert a highway for our God.
4 Every valley shall be exalted, and every mountain and hill shall be made low: and the crooked shall be made straight, and the rough places plain:
5 And the glory of the LORD shall be revealed, and all flesh shall see it together: for the mouth of the LORD has spoken it.
6 The voice said, Cry. And he said, What shall I cry? All flesh is grass, and all the goodliness thereof is as the flower of the field:
7 The grass withers, the flower fades: because the spirit of the LORD blows upon it: surely the people is grass.
8 The grass withers, the flower fades: but the word of our God shall stand for ever.
9 O Zion, that bring good tidings, get you up into the high mountain; O Jerusalem, that brings good tidings, lift up your voice with strength; lift it up, be not afraid; say unto the cities of Judah, Behold your God!
10 Behold, the LORD God will come with strong hand, and his arm shall rule for him: behold, his reward is with him, and his work before him.
11 He shall feed his flock like a shepherd: he shall gather the lambs with his arm, and carry them in his bosom, and shall gently lead those that are with young.
12 Who has measured the waters in the hollow of his hand, and meted out heaven with the span, and comprehended the dust of the earth in a measure, and weighed the mountains in scales, and the hills in a balance?
13 Who has directed the Spirit of the LORD, or being his counselor has taught him?
14 With whom took he counsel, and who instructed him, and taught him in the path of judgment, and taught him knowledge, and shewed to him the way of understanding?
15 Behold, the nations are as a drop of a bucket, and are counted as the small dust of the balance: behold, he taketh up the isles as a very little thing.
16 And Lebanon is not sufficient to burn, nor the beasts thereof sufficient for a burnt offering.
17 All nations before him are as nothing; and they are counted to him less than nothing, and vanity.
18 To whom then will you liken God? or what likeness will you compare unto him?
19 The workman melts a graven image, and the goldsmith spreads it over with gold, and casts silver chains.
20 He that is so impoverished that he has no oblation chooses a tree that will not rot; he seeks unto him a cunning workman to prepare a graven image, that shall not be moved. [These men make idols and call them God, when they are nothing like Him.]
21 Have you not known? have you not heard? has it not been told you from the beginning? have you not understood from the foundations of the earth?
22 It is he that sits upon the circle of the earth, and the inhabitants thereof are as grasshoppers; that stretches out the heavens as a curtain, and spreads them out as a tent to dwell in:
23 That brings the princes to nothing; he makes the judges of the earth as vanity.
24 Yea, they shall not be planted; yea, they shall not be sown: yea, their stock shall not take root in the earth: and he shall also blow upon them, and they shall wither, and the whirlwind shall take them away as stubble.
25 To whom then will you liken me, or shall I be equal? says the Holy One.
26 Lift up your eyes on high, and behold who has created these things, that brings out their host by number: he calls them all by names by the greatness of his might, for that he is strong in power; not one fails.
27 Why say you, O Jacob, and speak, O Israel, My way is hid from the LORD, and my judgment is passed over from my God?
28 Have you not known? have you not heard, that the everlasting God, the LORD, the Creator of the ends of the earth, faints not, neither is weary? there is no searching of his understanding.
29 He gives power to the faint; and to them that have no might he increases strength.
30 Even the youths shall faint and be weary, and the young men shall utterly fall:
31 But they that wait upon the LORD shall renew their strength; they shall mount up with wings as eagles; they shall run, and not be weary; and they shall walk, and not faint.

Psalm 49
1 Hear this, all you people; give ear, all you inhabitants of the world:
2 Both low and high, rich and poor, together.
3 My mouth shall speak of wisdom; and the meditation of my heart shall be of understanding.
4 I will incline mine ear to a parable: I will open my dark saying upon the harp.
5 Wherefore should I fear in the days of evil, when the iniquity of my heels shall compass me about?
6 They that trust in their wealth, and boast themselves in the multitude of their riches;
7 None of them can by any means redeem his brother, nor give to God a ransom for him:
8 (For the redemption of their soul is precious, and it ceases for ever:)
9 That he should still live for ever, and not see corruption.
10 For he sees that wise men die, likewise the fool and the brutish person perish, and leave their wealth to others.
11 Their inward thought is, that their houses shall continue for ever, and their dwelling places to all generations; they call their lands after their own names.
12 Nevertheless man being in honor abides not: he is like the beasts that perish.
13 This their way is their folly: yet their posterity approves their sayings. Selah.
14 Like sheep they are laid in the grave; death shall feed on them; and the upright shall have dominion over them in the morning; and their beauty shall consume in the grave from their dwelling.
15 But God will redeem my soul from the power of the grave: for he shall receive me. Selah.
16 Be not you afraid when one is made rich, when the glory of his house is increased;
17 For when he dies he shall carry nothing away: his glory shall not descend after him.
18 Though while he lived he blessed his soul: and men will praise you, when you do well to yourself.
19 He shall go to the generation of his fathers; they shall never see light.
20 Man that is in honor, and understands not, is like the beasts that perish.

Psalms 20
1 The LORD hear you in the day of trouble; the name of the God of Jacob defend you;
2 Send you help from the sanctuary, and strengthen you out of Zion;
3 Remember all your offerings, and accept your burnt sacrifice; Selah.
4 Grant you according to your own heart, and fulfill all your counsel.
5 We will rejoice in your salvation, and in the name of our God we will set up our banners: the LORD fulfill all your petitions.
6 Now know I that the LORD saves his anointed; he will hear him from his holy heaven with the saving strength of his right hand.
7 Some trust in chariots, and some in horses: but we will remember the name of the LORD our God.
8 They are brought down and fallen: but we are risen, and stand upright.
9 Save, LORD: let the king hear us when we call.