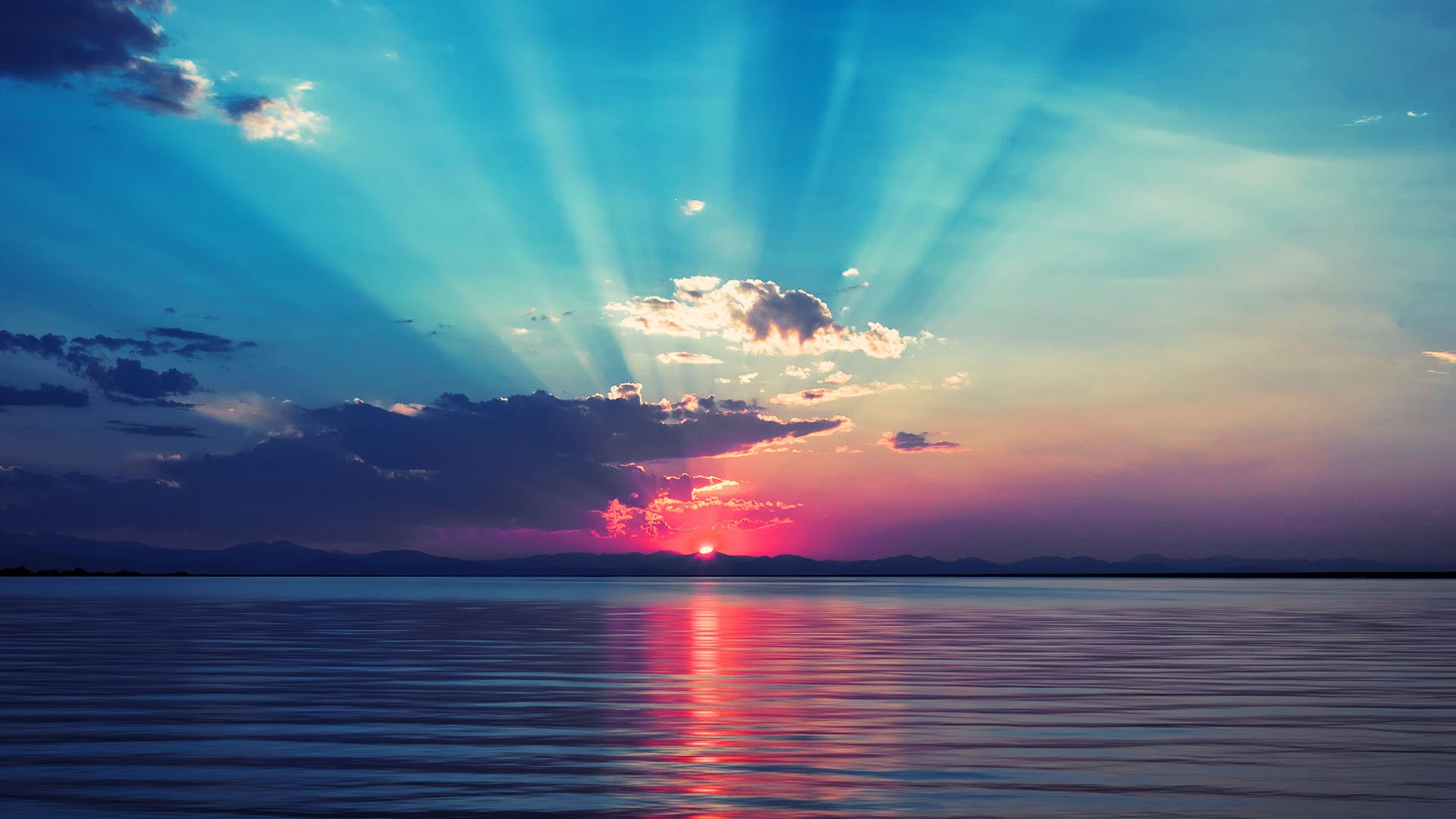 So there was a certain politician (a congressman) who was a drunkard (reduced to reckless driving) and liar (perjured person) but was forgiven of these offenses – and all was swept under the rug and was forgotten. And there came a time when he (being the good Christian man he advertised to be) was called to do the same for another who was also a sinner and forgiven (by God). But instead of forgiveness, he held him up to be publicly persecuted, vilified, and "he went and cast him into prison, till he should pay the debt." Matthew 18:32 Then his lord, after that he had called him, said unto him, O you wicked servant, I forgave you all that debt, because you desired me: 33 Should not you also have had compassion on your fellow-servant, even as I had pity on you? 34 And his lord was wroth, and delivered him to the tormentors, till he should pay all that was due unto him. 35 So likewise shall my heavenly Father do also unto you, if you from your hearts forgive not every one his brother their trespasses.
This man didn't heed the warning sent to persecutors and instead continued on into self-destruction. With the judgment you use in judging others the same shall be returned unto you. We are never told not to judge. We are told that if we do judge to do so using right judgment. And then to never forget mercy. For if we fail to show mercy we shall receive none. Congressman I forgive you.
In the same chapter of Matthew before telling the above story the LORD tells us of our forgiving until seventy times seven. We have also talked in the past about the law of separation as it relates to imprisoning those that will endanger the peace of the civilized. These two aspects above are alluded to in this chapter and ultimately refer back to Daniel 9. In Matthew 18 we are told of this servant of servants who when he should have been granted the same mercy shown was instead persecuted and cast into the prison of public disgrace [along with his entire family].
Daniel 9 tells of one separated but not from himself. It also tells of the same seventy times seven as the end of the age of grace. In both cases we are told to show mercy and forgive until the end of the age. Then comes the just separation. This is what we are told in Daniel 9:24. These two chapters are also connected to 2 Timothy 2.
James 5
1 Go to now, you rich men, weep and howl for your miseries that shall come upon you.
2 Your riches are corrupted, and your garments are moth-eaten.
3 Your gold and silver is cankered; and the rust of them shall be a witness against you, and shall eat your flesh as it were fire. You have heaped treasure together for the last days.
4 Behold, the hire of the laborers who have reaped down your fields, which is of you kept back by fraud, cries: and the cries of them which have reaped are entered into the ears of the Lord of Sabaoth.
5 You have lived in pleasure on the earth, and been wanton; you have nourished your hearts, as in a day of slaughter.
6 You have condemned and killed the just; and he doth not resist you.
7 Be patient therefore, brethren, unto the coming of the Lord. Behold, the husbandman waits for the precious fruit of the earth, and hath long patience for it, until he receive the early and latter rain.
8 Be you also patient; establish your hearts: for the coming of the Lord draws near.
9 Grudge not one against another, brethren, lest you be condemned: behold, the judge stands before the door.
10 Take, my brethren, the prophets, who have spoken in the name of the Lord, for an example of suffering affliction, and of patience.
11 Behold, we count them happy which endure. You have heard of the patience of Job, and have seen the end of the Lord; that the Lord is very pitiful, and of tender mercy.
12 But above all things, my brethren, swear not, neither by heaven, neither by the earth, neither by any other oath: but let your yea be yea; and your nay, nay; lest you fall into condemnation.
13 Is any among you afflicted? let him pray. Is any merry? let him sing psalms.
14 Is any sick among you? let him call for the elders of the church; and let them pray over him, anointing him with oil in the name of the Lord:
15 And the prayer of faith shall save the sick, and the Lord shall raise him up; and if he have committed sins, they shall be forgiven him.
16 Confess your faults one to another, and pray one for another, that you may be healed. The effectual fervent prayer of a righteous man avails much.
17 Elias was a man subject to like passions as we are, and he prayed earnestly that it might not rain: and it rained not on the earth by the space of three years and six months.
18 And he prayed again, and the heaven gave rain, and the earth brought forth her fruit.
19 Brethren, if any of you do err from the truth, and one convert him;
20 Let him know, that he which converts the sinner from the error of his way shall save a soul from death, and shall hide a multitude of sins.
Matthew 18
1 At the same time came the disciples unto Jesus, saying, Who is the greatest in the kingdom of heaven?
2 And Jesus called a little child unto him, and set him in the midst of them,
3 And said, Verily I say unto you, Except you be converted, and become as little children, you shall not enter into the kingdom of heaven.
4 Whosoever therefore shall humble himself as this little child, the same is greatest in the kingdom of heaven.
5 And whoso shall receive one such little child in my name receives me.
6 But whoso shall offend one of these little ones which believe in me, it were better for him that a millstone were hanged about his neck, and that he were drowned in the depth of the sea.
7 Woe unto the world because of offences! for it must needs be that offences come; but woe to that man by whom the offence cometh!
8 Wherefore if your hand or your foot offend you, cut them off, and cast them from you: it is better for you to enter into life halt or maimed, rather than having two hands or two feet to be cast into everlasting fire.
9 And if your eye offend you, pluck it out, and cast it from you: it is better for you to enter into life with one eye, rather than having two eyes to be cast into hell fire.
10 Take heed that you despise not one of these little ones; for I say unto you, That in heaven their angels do always behold the face of my Father which is in heaven.
11 For the Son of man is come to save that which was lost.
12 How think you? if a man have an hundred sheep, and one of them be gone astray, doth he not leave the ninety and nine, and goes into the mountains, and seeks that which is gone astray?
13 And if so be that he find it, verily I say unto you, he rejoiced more of that sheep, than of the ninety and nine which went not astray.
14 Even so it is not the will of your Father which is in heaven, that one of these little ones should perish.
15 Moreover if your brother shall trespass against you, go and tell him his fault between you and him alone: if he shall hear you, you hast gained your brother.
16 But if he will not hear you, then take with you one or two more, that in the mouth of two or three witnesses every word may be established.
17 And if he shall neglect to hear them, tell it unto the church: but if he neglect to hear the church, let him be unto you as an heathen man and a publican.
18 Verily I say unto you, Whatsoever you shall bind on earth shall be bound in heaven: and whatsoever you shall loose on earth shall be loosed in heaven.
19 Again I say unto you, That if two of you shall agree on earth as touching any thing that they shall ask, it shall be done for them of my Father which is in heaven.
20 For where two or three are gathered together in my name, there am I in the midst of them.
21 Then came Peter to him, and said, Lord, how oft shall my brother sin against me, and I forgive him? till seven times?
22 Jesus said unto him, I say not unto you, Until seven times: but, Until seventy times seven.
23 Therefore is the kingdom of heaven likened unto a certain king, which would take account of his servants.
24 And when he had begun to reckon, one was brought unto him, which owed him ten thousand talents.
25 But forasmuch as he had not to pay, his lord commanded him to be sold, and his wife, and children, and all that he had, and payment to be made.
26 The servant therefore fell down, and worshipped him, saying, Lord, have patience with me, and I will pay you all.
27 Then the lord of that servant was moved with compassion, and loosed him, and forgave him the debt.
28 But the same servant went out, and found one of his fellow-servants, which owed him an hundred pence: and he laid hands on him, and took him by the throat, saying, Pay me that you owe.
29 And his fellow-servant fell down at his feet, and besought him, saying, Have patience with me, and I will pay you all.
30 And he would not: but went and cast him into prison, till he should pay the debt.
31 So when his fellowservants saw what was done, they were very sorry, and came and told unto their lord all that was done.
32 Then his lord, after that he had called him, said unto him, O you wicked servant, I forgave you all that debt, because you desired it of me:
33 Should not you also have had compassion on your fellow-servant, even as I had pity on you?
34 And his lord was wroth, and delivered him to the tormentors, till he should pay all that was due unto him.
35 So likewise shall my heavenly Father do also unto you, if you from your hearts forgive not every one his brother their trespasses.
Daniel 9
1 In the first year of Darius the son of Ahasuerus, of the seed of the Medes, which was made king over the realm of the Chaldeans;
2 In the first year of his reign I Daniel understood by books the number of the years, whereof the word of the Lord came to Jeremiah the prophet, that he would accomplish seventy years in the desolations of Jerusalem.
3 And I set my face unto the Lord God, to seek by prayer and supplications, with fasting, and sackcloth, and ashes:
4 And I prayed unto the Lord my God, and made my confession, and said, O Lord, the great and dreadful God, keeping the covenant and mercy to them that love him, and to them that keep his commandments;
5 We have sinned, and have committed iniquity, and have done wickedly, and have rebelled, even by departing from your precepts and from your judgments:
6 Neither have we hearkened unto your servants the prophets, which spoke in your name to our kings, our princes, and our fathers, and to all the people of the land.
7 O Lord, righteousness belongs unto you, but unto us confusion of faces, as at this day; to the men of Judah, and to the inhabitants of Jerusalem, and unto all Israel, that are near, and that are far off, through all the countries whither you hast driven them, because of their trespass that they have trespassed against you.
8 O Lord, to us belongs confusion of face, to our kings, to our princes, and to our fathers, because we have sinned against you.
9 To the Lord our God belong mercies and forgivenesses, though we have rebelled against him;
10 Neither have we obeyed the voice of the Lord our God, to walk in his laws, which he set before us by his servants the prophets.
11 Yea, all Israel have transgressed your law, even by departing, that they might not obey your voice; therefore the curse is poured upon us, and the oath that is written in the law of Moses the servant of God, because we have sinned against him.
12 And he hath confirmed his words, which he spoke against us, and against our judges that judged us, by bringing upon us a great evil: for under the whole heaven hath not been done as hath been done upon Jerusalem.
13 As it is written in the law of Moses, all this evil is come upon us: yet made we not our prayer before the Lord our God, that we might turn from our iniquities, and understand your truth.
14 Therefore hath the Lord watched upon the evil, and brought it upon us: for the Lord our God is righteous in all his works which he doeth: for we obeyed not his voice.
15 And now, O Lord our God, that hast brought your people forth out of the land of Egypt with a mighty hand, and hast gotten you renown, as at this day; we have sinned, we have done wickedly.
16 O Lord, according to all your righteousness, I beseech you, let your anger and -your fury be turned away from your city Jerusalem, your holy mountain: because for our sins, and for the iniquities of our fathers, Jerusalem and your people are become a reproach to all that are about us.
17 Now therefore, O our God, hear the prayer of your servant, and his supplications, and cause your face to shine upon your sanctuary that is desolate, for the Lord's sake.
18 O my God, incline your ear, and hear; open your eyes, and behold our desolations, and the city which is called by your name: for we do not present our supplications before you for our righteousnesses, but for your great mercies.
19 O Lord, hear; O Lord, forgive; O Lord, hearken and do; defer not, for your own sake, O my God: for your city and your people are called by your name.
20 And whiles I was speaking, and praying, and confessing my sin and the sin of my people Israel, and presenting my supplication before the Lord my God for the holy mountain of my God;
21 Yea, whiles I was speaking in prayer, even the man Gabriel, whom I had seen in the vision at the beginning, being caused to fly swiftly, touched me about the time of the evening oblation.
22 And he informed me, and talked with me, and said, O Daniel, I am now come forth to give you skill and understanding.
23 At the beginning of your supplications the commandment came forth, and I am come to show you; for you art greatly beloved: therefore understand the matter, and consider the vision.
24 Seventy weeks are determined upon your people and upon your holy city, to finish the transgression, and to make an end of sins, and to make reconciliation for iniquity, and to bring in everlasting righteousness, and to seal up the vision and prophecy, and to anoint the most Holy.
25 Know therefore and understand, that from the going forth of the commandment to restore and to build Jerusalem unto the Messiah the Prince shall be seven weeks, and threescore and two weeks: the street shall be built again, and the wall, even in troublous times.
26 And after threescore and two weeks shall Messiah be cut off, but not for himself: and the people of the prince that shall come shall destroy the city and the sanctuary; and the end thereof shall be with a flood, and unto the end of the war desolations are determined.
27 And he shall confirm the covenant with many for one week: and in the midst of the week he shall cause the sacrifice and the oblation to cease, and for the overspreading of abominations he shall make it desolate, even until the consummation, and that determined shall be poured upon the desolate.
2 Timothy 2
1 You therefore, my son, be strong in the grace that is in Christ Jesus.
2 And the things that you hast heard of me among many witnesses, the same commit you to faithful men, who shall be able to teach others also.
3 You therefore endure hardness, as a good soldier of Jesus Christ.
4 No man that wars entangles himself with the affairs of this life; that he may please him who hath chosen him to be a soldier.
5 And if a man also strive for masteries, yet is he not crowned, except he strive lawfully.
6 The husbandman that labors must be first partaker of the fruits.
7 Consider what I say; and the Lord give you understanding in all things.
8 Remember that Jesus Christ of the seed of David was raised from the dead according to my gospel:
9 Wherein I suffer trouble, as an evil doer, even unto bonds; but the word of God is not bound.
10 Therefore I endure all things for the elect's sakes, that they may also obtain the salvation which is in Christ Jesus with eternal glory.
11 It is a faithful saying: For if we be dead with him, we shall also live with him:
12 If we suffer, we shall also reign with him: if we deny him, he also will deny us:
13 If we believe not, yet he abides faithful: he cannot deny himself.
14 Of these things put them in remembrance, charging them before the Lord that they strive not about words to no profit, but to the subverting of the hearers.
15 Study to show thyself approved unto God, a workman that needs not to be ashamed, rightly dividing the word of truth.
16 But shun profane and vain babblings: for they will increase unto more ungodliness.
17 And their word will eat as doth a canker: of whom is Hymenaeus and Philetus;
18 Who concerning the truth have erred, saying that the resurrection is past already; and overthrow the faith of some.
19 Nevertheless the foundation of God stands sure, having this seal, The Lord knows them that are his. And, let every one that names the name of Christ depart from iniquity.
20 But in a great house there are not only vessels of gold and of silver, but also of wood and of earth; and some to honor, and some to dishonor.
21 If a man therefore purge himself from these, he shall be a vessel unto honor, sanctified, and meet for the master's use, and prepared unto every good work.
22 Flee also youthful lusts: but follow righteousness, faith, charity, peace, with them that call on the Lord out of a pure heart.
23 But foolish and unlearned questions avoid, knowing they are meant to produce strife.
24 And the servant of the Lord must not strive; but be gentle unto all men, apt to teach, patient,
25 In meekness instructing those that oppose themselves; if God peradventure will give them repentance to the acknowledging of the truth;
26 And that they may recover themselves out of the snare of the devil, who are taken captive by him at his will.