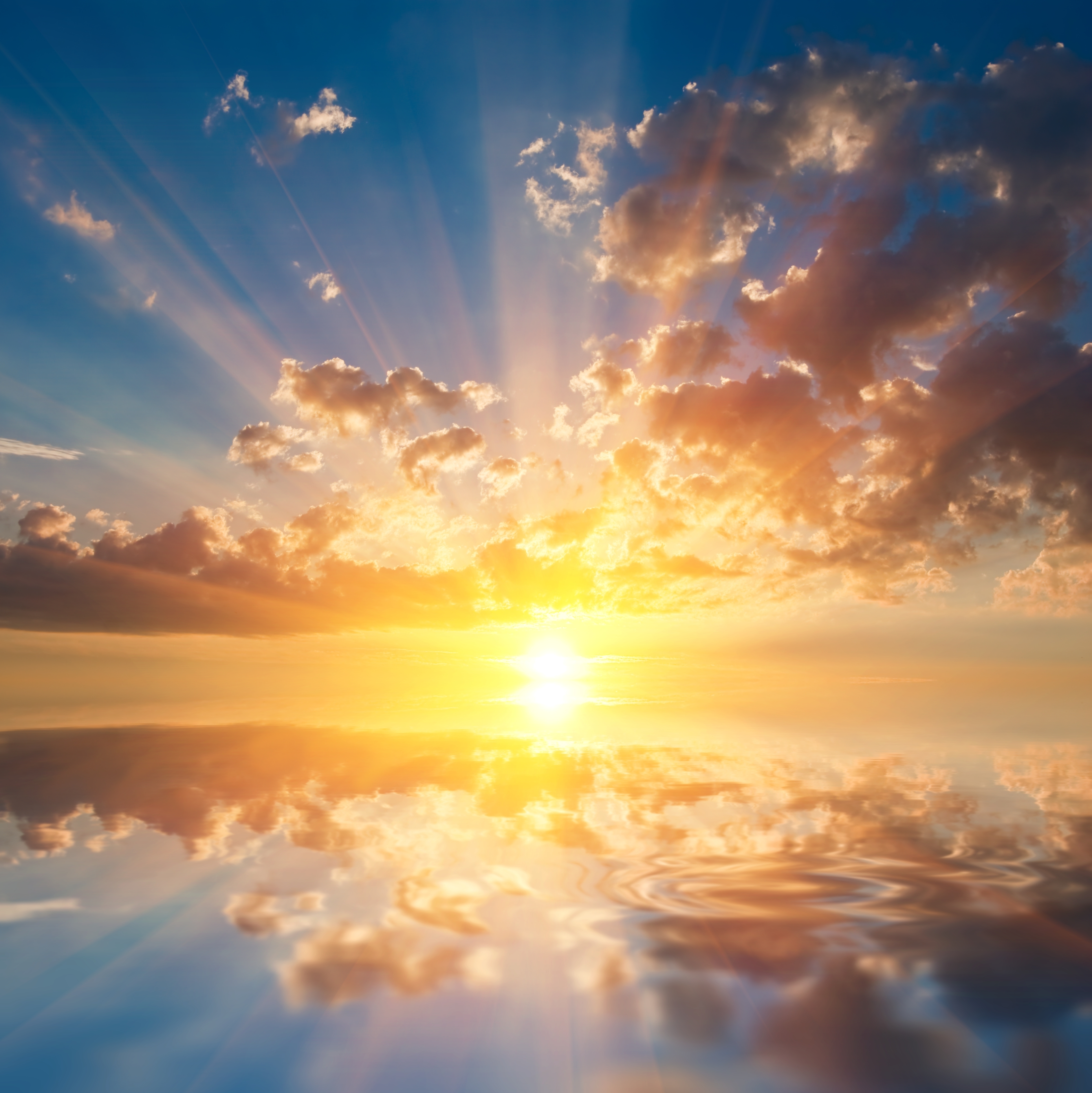 Continuing: In many prior posts, we've discussed Psalms 118 from the perspective of its various quoted appearances in the New Testament. Today we will more deeply examine the verses including and between the quote telling of the stone the builders rejected having become the head stone of the corner, and the one speaking of those receiving Him acknowledging He is the one coming in the Name of the LORD.
Psalms 118
22 The stone which the builders refused is become the head stone of the corner [return or turning point].
23 This is the LORD's doing; it is marvelous in our eyes.
24 This is the day which the LORD has made; we will rejoice and be glad in it.
25 Save now, I beseech you, O LORD: O LORD, I beseech you, send now prosperity.
26 Blessed be he that comes in the name of the LORD: we have blessed you out of the house of the LORD.
In the prior post, we saw this deliverance being from wicked men, and from their wickedness and corruption they worked as leaven fully into church and nation. These men are the builders mentioned above, who having refused correction, and contrary to all evidence proving them incapable, think themselves entitled, by their possession of the seats of power, to rebuild. The means they present as our salvation are indisputably the same means and ideas that have now once again proven themselves flawed and failed.
In multiple scriptures, we have over and over again seen the LORD's advice is refused, and He unwilling to force anyone into His kingdom, instead calls His people to a turning point outside their prideful and power-crazed self-destructing.
This is what verse 22 above is speaking of as it follows verses telling of the righteous receiving the LORD's correction and enter the gates of His kingdom, wherein dwells righteousness. It is speaking of the LORD becoming the salvation of those who receive His words, and of the men who refuse His words/correction/advice doing so to their own destruction because of their self-created confusion.
Here what Peter tells us of this event in 2 Peter 3:
7 But the heavens and the earth, which are now, by the same word are kept in store, reserved unto fire against the day of judgment and perdition [perishing] of ungodly men.
8 But, beloved, be not ignorant of this one thing, that one day is with the LORD as a thousand years, and a thousand years as one day.
9 The LORD is not slack concerning his promise, as some men count slackness; but is longsuffering to us-ward, not willing that any should perish, but that all should come to repentance.
10 But the day of the LORD will come as a thief in the night; in the which the heavens shall pass away with a great noise, and the elements [the ideas of these wicked men] shall melt with fervent heat, the earth also and the works [of their wicked ways] that are therein shall be burned up.
11 Seeing then that all these things shall be dissolved, what manner of persons ought you to be in all holy conversation and godliness,
12 Looking for and hasting unto the coming of the day of God, wherein the heavens being on fire shall be dissolved, and the elements shall melt with fervent heat?
13 Nevertheless we, according to his promise, look for new heavens and a new earth, wherein dwells righteousness.
14 Wherefore, beloved, seeing that you look for such things, be diligent that you may be found of him in peace, without spot, and blameless.
15 And account that the longsuffering of our LORD is salvation; even as our beloved brother Paul also according to the wisdom given unto him has written unto you;
16 As also in all his epistles, speaking in them of these things; in which are some things hard to be understood, which they that are unlearned and unstable wrest, as they do also the other scriptures, unto their own destruction.
17 You therefore, beloved, seeing you know these things before, beware lest you also, being led away with the error of the wicked, fall from your own steadfastness.
18 But grow in grace, and in the knowledge of our LORD and Savior Jesus Christ. To him be glory both now and for ever. Amen.
The LORD is recorded quoting Psalms 118:22 as he is in parable explaining this very thing: sending correction that is rejected by those in possession of the seats of power, and of the kingdom being taken from these wicked men and given to a new nation bringing forth the fruit of equity and justice in judgment, which the LORD desires.
Matthew 21
34 And when the time of the fruit drew near, he sent his servants to the husbandmen, that they might receive the fruits of it.
35 And the husbandmen took his servants, and beat one, and killed another, and stoned another.
36 Again, he sent other servants more than the first: and they did unto them likewise.
37 But last of all he sent unto them his son, saying, They will reverence my son.
38 But when the husbandmen saw the son, they said among themselves, This is the heir; come, let us kill him, and let us seize on his inheritance.
39 And they caught him, and cast him out of the vineyard, and slew him.
40 When the LORD therefore of the vineyard comes, what will he do unto those husbandmen?
41 They say unto him, He will miserably destroy those wicked men, and will let out his vineyard unto other husbandmen, which shall render him the fruits in their seasons.
42 Jesus says unto them, Did you never read in the scriptures, The stone which the builders rejected, the same is become the head of the corner: this is the LORD's doing, and it is marvelous in our eyes?
43 Therefore say I unto you, The kingdom of God shall be taken from you, and given to a nation bringing forth the fruits thereof.
44 And whosoever shall fall on this stone shall be broken: but on whomsoever it shall fall, it will grind him to powder.
45 And when the chief priests and Pharisees had heard his parables, they perceived that he spoke of them.
46 But when they sought to lay hands on him, they feared the multitude, because they took him for a prophet.
The Hebrew word pala' is used to tell of this being "marvelous" in our eyes. It is a word used seventy-one times, most often translated as "wondrous" or "marvelous," and always in telling of something that distinguishes a person by how it separates them from others. Here in Psalms 118:22 it is sued to tell of what sets the LORD apart from all others is that He causes those who receive His word/correction/advice to prosper.
The word pala' is rendered only one time as the word "hidden," in Deuteronomy 30:11 as the LORD tells of this aspect of what separates His advice from that of all others, who ignorantly wrestle with and contradict His.
Deuteronomy 30
10 If you shall hearken unto the voice of the LORD your God, to keep his commandments and his statutes which are written in this book of the law, and if you turn unto the LORD your God with all your heart, and with all your soul.
11 For this commandment which I command you this day, it is not hidden from you, neither is it far off.
12 It is not in heaven, that you should say, Who shall go up for us to heaven, and bring it unto us, that we may hear it, and do it?
13 Neither is it beyond the sea, that you should say, Who shall go over the sea for us, and bring it unto us, that we may hear it, and do it?
14 But the word is very nigh unto you, in your mouth, and in your heart, that you may do it.
15 See, I have set before you this day life and good, and death and evil;
16 In that I command you this day to love the LORD your God, to walk in his ways, and to keep his commandments and his statutes and his judgments, that you may live and multiply: and the LORD your God shall bless you in the land whither you go to possess it.
You may recognize the above passage as being prominently quoted in Romans 10 as Paul speaks of the ignorance of God's people as they go about with admirable zeal, but trying to establish their own righteousness. Paul then quotes from Deuteronomy telling of their searching for what can be only and easily be found in confession of what they have seen. He goes on to further define what he is telling us by quoting from Isaiah 53:1 asking the question that we know is actually a statement. It asks, "Who has believed our report? And unto whom has the arm of the LORD been revealed?" We know the statement tells us that the Arm of the LORD has been revealed unto those who have believed the report.
Romans 10
1 Brethren, my heart's desire and prayer to God for Israel [all God's people] is, that they might be saved.
2 For I bear them record that they have a zeal of God, but not according to knowledge.
3 For they being ignorant of God's righteousness, and going about to establish their own righteousness, have not submitted themselves unto the righteousness of God.
4 For Christ is the end of the law for righteousness to every one that believes.
5 For Moses describes the righteousness which is of the law, That the man which does those things shall live by them.
6 But the righteousness which is of faith speaks on this wise, Say not in your heart, Who shall ascend into heaven? (that is, to bring Christ down from above:)
7 Or, Who shall descend into the deep? (that is, to bring up Christ again from the dead.)
8 But what says it? The word is nigh you, even in your mouth, and in your heart: that is, the word of faith, which we preach;
9 That if you shall confess with your mouth the LORD Jesus, and shall believe in your heart that God has raised him from the dead, you shall be saved.
10 For with the heart man believes unto righteousness; and with the mouth confession is made unto salvation.
11 For the scripture says, Whosoever believes on him shall not be ashamed.
12 For there is no difference between the Jew and the Greek: for the same LORD over all is rich unto all that call upon him.
13 For whosoever shall call upon the name of the LORD shall be saved.
14 How then shall they call on him in whom they have not believed? and how shall they believe in him of whom they have not heard? and how shall they hear without a preacher?
15 And how shall they preach, except they be sent? as it is written, How beautiful are the feet of them that preach the gospel of peace, and bring glad tidings of good things!
16 But they have not all obeyed the gospel. For Isaiah says, LORD, who has believed our report?
17 So then faith comes by hearing, and hearing by the word of God.
18 But I say, Have they not heard? Yes verily, their sound went into all the earth, and their words unto the ends of the world.
19 But I say, Did not Israel know? First Moses says, I will provoke you to jealousy by them that are no people, and by a foolish nation I will anger you.
20 But Isaiah is very bold, and says, I was found of them that sought me not; I was made manifest unto them that asked not after me.
21 But to Israel he says, All day long I have stretched forth my hands unto a disobedient and gainsaying people.
This is what we see in Psalms 118:23 when we are told, "This is the LORD's doing; it is marvelous in our eyes." In the statements that follow we read of the writer's realizing this aspect of the LORD sending prosperity to those who confess Him, as He then culminates the confession by saying, "Blessed is he that comes in the name of the LORD."
Psalms 118 goes on to tell of this being for the one coming as if bound to the power of the altar, meaning in suffering he is exalted. This why Paul closes Roman 10 telling of the report being of His suffering on our behalf, and then in his death being raised into prosperity. This is the pattern we see and follow, this is the LORD's doing and it is marvelous before our eyes. "If it be marvelous [pala'] in the eyes of the remnant of this people in these days, should it also be marvelous [pala'] in mine eyes? says the LORD of hosts."
Isaiah 53
1 Who has believed our report? and to whom is the arm of the LORD revealed?
2 For he shall grow up before him as a tender plant, and as a root out of a dry ground: he has no form nor comeliness; and when we shall see him, there is no beauty that we should desire him.
3 He is despised and rejected of men; a man of sorrows, and acquainted with grief: and we hid as it were our faces from him; he was despised, and we esteemed him not.
4 Surely he has borne our griefs, and carried our sorrows: yet we did esteem him stricken, smitten of God, and afflicted.
5 But he was wounded for our transgressions, he was bruised for our iniquities: the chastisement of our peace was upon him; and with his stripes we are healed.
6 All we like sheep have gone astray; we have turned every one to his own way; and the LORD has laid on him the iniquity of us all.
7 He was oppressed, and he was afflicted, yet he opened not his mouth: he is brought as a lamb to the slaughter, and as a sheep before her shearers is dumb, so he opened not his mouth.
8 He was taken from prison and from judgment: and who shall declare his generation? for he was cut off out of the land of the living: for the transgression of my people was he stricken.
9 And he made his grave with the wicked, and with the rich in his death; because he had done no violence, neither was any deceit in his mouth.
10 Yet it pleased the LORD to bruise him; he has put him to grief: when you shall make his soul an offering for sin, he shall see his seed, he shall prolong his days, and the pleasure of the LORD shall prosper in his hand.
11 He shall see of the travail of his soul, and shall be satisfied: by his knowledge shall my righteous servant justify many; for he shall bear their iniquities.
12 Therefore will I divide him a portion with the great, and he shall divide the spoil with the strong; because he has poured out his soul unto death: and he was numbered with the transgressors; and he bare the sin of many, and made intercession for the transgressors.
Isaiah 54
1 Sing, O barren, you that did not bear; break forth into singing, and cry aloud, you that did not travail with child: for more are the children of the desolate than the children of the married wife, says the LORD.
2 Enlarge the place of your tent, and let them stretch forth the curtains of your habitations: spare not, lengthen your cords, and strengthen your stakes;
3 For you shall break forth on the right hand and on the left; and your seed shall inherit the Gentiles, and make the desolate cities to be inhabited.
4 Fear not; for you shall not be ashamed: neither be you confounded; for you shall not be put to shame: for you shall forget the shame of your youth, and shall not remember the reproach of your widowhood any more.
5 For your Maker is your husband; the LORD of hosts is his name; and your Redeemer the Holy One of Israel; The God of the whole earth shall he be called.
6 For the LORD has called you as a woman forsaken and grieved in spirit, and a wife of youth, when you were refused, says your God.
7 For a small moment have I forsaken you; but with great mercies will I gather you.
8 In a little wrath I hid my face from you for a moment; but with everlasting kindness will I have mercy on you, says the LORD your Redeemer.
9 For this is as the waters of Noah unto me: for as I have sworn that the waters of Noah should no more go over the earth; so have I sworn that I would not be wroth with you, nor rebuke you.
10 For the mountains shall depart, and the hills be removed; but my kindness shall not depart from you, neither shall the covenant of my peace be removed, says the LORD that has mercy on you.
11 O you afflicted, tossed with tempest, and not comforted, behold, I will lay your stones with fair colors, and lay your foundations with sapphires.
12 And I will make your windows of agates, and your gates of carbuncles, and all your borders of pleasant stones.
13 And all your children shall be taught of the LORD; and great shall be the peace of your children.
14 In righteousness shall you be established: you shall be far from oppression; for you shall not fear: and from terror; for it shall not come near you.
15 Behold, they shall surely gather together, but not by me: whosoever shall gather together against you shall fall for your sake.
16 Behold, I have created the smith that blows the coals in the fire, and that brings forth an instrument for his work; and I have created the waster to destroy.
17 No weapon that is formed against you shall prosper; and every tongue that shall rise against you in judgment you shall condemn. This is the heritage of the servants of the LORD, and their righteousness is of me, says the LORD.
Isaiah 55
1 Ho, every one that thirsts, come you to the waters, and he that has no money; come you, buy, and eat; yea, come, buy wine and milk without money and without price.
2 Wherefore do you spend money for that which is not bread? and your labor for that which satisfies not? hearken diligently unto me, and eat you that which is good, and let your soul delight itself in fatness.
3 Incline your ear, and come unto me: hear, and your soul shall live; and I will make an everlasting covenant with you, even the sure mercies of David.
4 Behold, I have given him for a witness to the people, a leader and commander to the people.
5 Behold, you shall call a nation that you know not, and nations that knew not you shall run unto you because of the LORD your God, and for the Holy One of Israel; for he has glorified you.
6 Seek you the LORD while he may be found, call you upon him while he is near:
7 Let the wicked forsake his way, and the unrighteous man his thoughts: and let him return unto the LORD, and he will have mercy upon him; and to our God, for he will abundantly pardon.
8 For my thoughts are not your thoughts, neither are your ways my ways, says the LORD.
9 For as the heavens are higher than the earth, so are my ways higher than your ways, and my thoughts than your thoughts.
10 For as the rain comes down, and the snow from heaven, and returns not thither, but waters the earth, and makes it bring forth and bud, that it may give seed to the sower, and bread to the eater:
11 So shall my word be that goes forth out of my mouth: it shall not return unto me void, but it shall accomplish that which I please, and it shall prosper in the thing whereto I sent it.
12 For you shall go out with joy, and be led forth with peace: the mountains and the hills shall break forth before you into singing, and all the trees of the field shall clap their hands.
13 Instead of the thorn shall come up the fir tree, and instead of the brier shall come up the myrtle tree: and it shall be to the LORD for a name, for an everlasting sign that shall not be cut off.
Psalms 14
1 The fool has said in his heart, There is no God. They are corrupt, they have done abominable works, there is none that does good.
2 The LORD looked down from heaven upon the children of men, to see if there were any that did understand, and seek God.
3 They are all gone aside, they are all together become filthy: there is none that does good, no, not one.
4 Have all the workers of iniquity no knowledge? who eat up my people as they eat bread, and call not upon the LORD.
5 There were they in great fear: for God is in the generation of the righteous.
6 You have shamed the counsel of the poor, because the LORD is his refuge.
7 Oh that the salvation of Israel were come out of Zion! when the LORD brings back the captivity of his people, Jacob shall rejoice, and Israel shall be glad.
Psalms 15
1 LORD, who shall abide in your tabernacle? who shall dwell in your holy hill?
2 He that walks uprightly, and works righteousness, and speaks the truth in his heart.
3 He that backbites not with his tongue, nor does evil to his neighbor, nor taketh up a reproach against his neighbor.
4 In whose eyes a vile person [reprobate] is contemned [despised]; but he honors them that fear the LORD. He that swears to his own hurt, and changes not.
5 He that puts not out his money to usury, nor taketh reward [bribe] against the innocent. He that does these things shall never be moved [shaken].