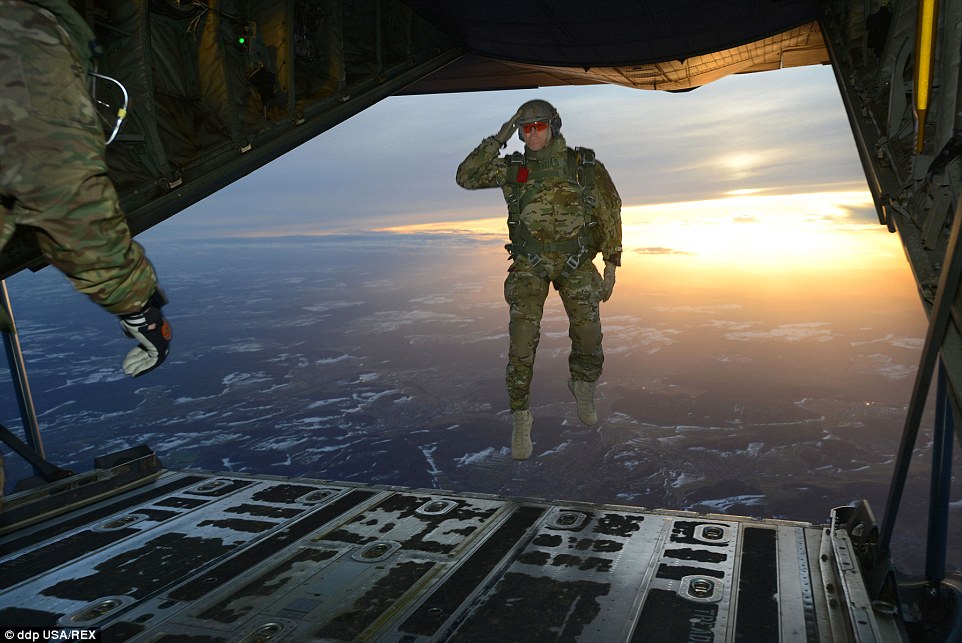 Today a look at the ideas contained and imparted in Hebrews 13, of angels and their identity, and the willful ignorance taught by men in control of the church and nation. The motive of their false doctrine is to invalidate the authority of anyone outside their appointed "order" (means of dispersing and establishing "truth"), to disparage and denounce the truth when it appear, sent from God to man by this means – outside their orders.
Both 2 Peter 3 and Hebrews 13 use the same word to tell of those this truth is hidden from; in 2 Peter 3:5 & 8 it is the word translated "ignorance," and in Hebrews 13:2 it is "unawares."
Here is the word, lanthano, only used six times, from the Strong's Greek Dictionary, which of course follows its definitions with the English forms it is translated into:
Strong's #2990: lanthano (pronounced lan-than'-o) a prolonged form of a primary verb, which is used only as an alternate in certain tenses; to lie hid (literally or figuratively); often used adverbially, unwittingly:–be hid, be ignorant of, unawares.
2 Peter is possibly the most comprehensive explanation of the difference between truth and false doctrine, with clarification of the objectives and motivations of those delivering each. These are also the topics being openly and extensively discussed in Hebrews.
Before explaining who angles are, we must first knowingly accept that these truths will be vehemently opposed and contradicted by the false preachers, because it will expose their erroneous teaching and in doing remove the cover they have hidden themselves under. (The truth is the mortal enemy of their lie.)
Angels are people who are not on the earth able to gain or lose their salvation, but are instead those whose fate was settled in a prior time. They are here as messengers bringing the word and doing the bidding of the one who sent them. (Hang with me here and try not to get too superstitious about this.) The hopelessly uncorrectables are those here held in the same darkness, carrying on the same rebellion against God, as won them their kingdom of darkness: advancing false and misleading doctrines (bad advice first as tactic and then forced in policy). The loyal angels of God are here as the opposite (look at them as God's Special Forces).
Anyone who knows Special Forces knows one of their original missions was to go into hostile areas to advise and train the indigenous people in how to defend themselves against enemies oppressing them. The moto of the Army's (Green Berets) Special Forces is "De oppresso liber," meaning "to free (liberate) the oppressed." (In our up-side-down world even this moto is under pressure to be changed because it offends the oppressors.)
The book of Hebrews begins by telling of the difference between angles and the people they have been sent to, and of this most recent time when, to end the battle, God sent the one He declares as His son. There we are told of these angels having come as our trainers and not to rule over us, rather, once the mission is accomplished, also show us how to rule ourselves (self-government).
Hebrews 1
1 God, who at sundry [various] times and in divers manners spoke in time past unto the fathers by the prophets,
2 Has in these last days spoken unto us by his Son, whom he has appointed heir of all things, by whom also he made the worlds;
3 Who being the brightness of his glory, and the express image of his person, and upholding all things by the word of his power, when he had by himself purged our sins, sat down on the right hand of the Majesty on high:
4 Being made so much better than the angels, as he has by inheritance obtained a more excellent name than they.
5 For unto which of the angels said he at any time, You are my Son, this day have I begotten you? And again, I will be to him a Father, and he shall be to me a Son?
6 And again, when he brings in the first-begotten into the world, he says, And let all the angels of God worship him.
7 And of the angels he said, Who makes his angels spirits, and his ministers a flame of fire.
8 But unto the Son he said, Your throne, O God, is for ever and ever: a scepter of righteousness is the scepter of your kingdom.
9 You have loved righteousness, and hated iniquity; therefore God, even your God, has anointed you with the oil of gladness above your fellows.
10 And, You, LORD, in the beginning have laid the foundation of the earth; and the heavens are the works of your hands:
11 They shall perish; but you remains; and they all shall wax old as does a garment;
12 And as a vesture shall you fold them up, and they shall be changed: but you are the same, and your years shall not fail.
13 But to which of the angels said he at any time, Sit on my right hand, until I make your enemies your footstool?
14 Are they not all ministering spirits, sent forth to minister for them who shall be heirs of salvation?
Verse 8 tells of the son, calling him "God," using the Greek word theos, meaning the supreme judge (here of the earth).
Chapter 2 goes to tell of the son as the Captain of our salvation because of the things he has endured to bring this message we are hearing. This, signifying him as different, is the topic we have discussed the previous post, as it becomes undeniably seen as the LORD's doing, and marvelous before our eyes. We know this last aspect as being the many times quoted passage from Psalms 118:23, speaking of the one who comes in the name of the LORD, and showing us the way, by leading us, into the kingdom of God (under rule – government – as God intended it, with mutual security in Life, Liberty, and able to pursue [His Blessings] Happiness).
The chapter uses the same word we've discussed as used to tell of what is seen as miraculously (meaning distinguishing and signifying it as) being the LORD's work. The Greek word is semeion, rendered "signs" in Hebrews 2:4 speaking of the things that are being spoken and their witnessing to the difference. It goes on to tell of this not only setting the one speaking apart (sanctifying – shown as separated for the work of the LORD), but those he calls his "brothers" are seen as separated with him. (Isaiah 8:18 Behold, I and the children whom the LORD has given me are for signs and for wonders in Israel from the LORD of hosts, which dwells in mount Zion.)
Hebrews 2
1 Therefore we ought to give the more earnest heed to the things which we have heard, lest at any time we should let them slip [away].
2 For if the word spoken by angels was steadfast, and every transgression and disobedience received a just recompense of reward;
3 How shall we escape, if we neglect so great salvation; which at the first began to be spoken by the LORD, and was confirmed unto us by them that heard him;
4 God also bearing them witness, both with signs [semeion] and wonders, and with divers miracles, and gifts of the Holy Ghost, according to his own will?
5 For unto the angels has he not put in subjection the world to come, whereof we speak.
6 But one in a certain place testified, saying, What is man, that you are mindful of him? or the son of man that you visited him?
7 You made him a little lower than the angels; you crowned him with glory and honor, and did set him over the works of your hands:
8 You have put all things in subjection under his feet. For in that he put all in subjection under him, he left nothing that is not put under him. But now we see not yet all things put under him.
9 But we see Jesus, who was made a little lower than the angels for the suffering of death, crowned with glory and honor; that he by the grace of God should taste death for every man.
10 For it became him, for whom are all things, and by whom are all things, in bringing many sons unto glory, to make the captain of their salvation perfect through sufferings.
11 For both he that sanctified and they who are sanctified are all of one: for which cause he is not ashamed to call them brethren,
12 Saying, I will declare your name unto my brethren, in the midst of the church will I sing praise unto you.
13 And again, I will put my trust in him. And again, Behold I and the children which God has given me.
14 Forasmuch then as the children are partakers of flesh and blood, he also himself likewise took part of the same; that through death he might destroy him that had the power of death, that is, the devil;
15 And deliver them who through fear of death were all their lifetime subject to bondage.
16 For truly he took not on him the nature of angels; but he took on him the seed of Abraham.
17 Wherefore in all things it behooved him to be made like unto his brethren, that he might be a merciful and faithful high priest in things pertaining to God, to make reconciliation for the sins of the people.
18 For in that he himself has suffered being tempted, he is able to succor [rescue] them that are tempted.
I am going to post 2 Peter 2 & 3 and Hebrew 12 & 13 to be read in this context. Remember, in 2 Peter 1, Peter speaks of our being established in this present truth, and of our being eye witnesses to the same things he and the others had seen. This also remember, Hebrews 11 speaks of the all those who have come before us and acted upon what they could only partially see. It tells of these many witness and all they suffered as their part to bring about this same end, knowing they weren't going to see it then, but they and their works being perfecting in/by us and our actions now. "39 And these all, having obtained a good report through faith, received not the promise: 40 God having provided some better thing for us, that they without us should not be made perfect."
Remember to take note when the word lanthano appears telling of the thing that aren't seen (hid in ignorance or by intention), and that Hebrews 11 begins by telling us of all those before us acting the thing they weren't able to see. This is the difference between the false teaching and the true, acting in faith while we (as 2 Peter 1:21 tells us) wait for the LORD to release (uncover – apocalypse) the unseen as the Holy Spirit moves upon the waters, when He decides the time is right. The false teaching makes it up as needed to satisfy their lust (to intentionally deceive for their own purposes of gaining oppressive power and control).
2 Peter 2
1 But there were false prophets also among the people, even as there shall be false teachers among you, who privily [from their own imaginations] shall bring in damnable heresies, even denying the LORD that bought them, and bring upon themselves swift destruction.
2 And many shall follow their pernicious ways; by reason of whom the way of truth shall be evil spoken of.
3 And through covetousness shall they with feigned words make merchandise of you: whose judgment now of a long time lingers not, and their damnation slumbers not.
4 For if God spared not the angels that sinned, but cast them down to hell, and delivered them into chains of darkness, to be reserved unto judgment;
5 And spared not the old world, but saved Noah the eighth person, a preacher of righteousness, bringing in the flood upon the world of the ungodly;
6 And turning the cities of Sodom and Gomorrah into ashes condemned them with an overthrow, making them an ensample unto those that after should live ungodly;
7 And delivered just Lot, vexed with the filthy conversation of the wicked:
8 (For that righteous man dwelling among them, in seeing and hearing, vexed his righteous soul from day to day with their unlawful deeds;)
9 The LORD knows how to deliver the godly out of temptations, and to reserve the unjust unto the day of judgment to be punished:
10 But chiefly them that walk after the flesh in the lust of uncleanness, and despise government. Presumptuous are they, self-willed, they are not afraid to speak evil of dignities.
11 Whereas angels, which are greater in power and might, bring not railing accusation against them before the LORD.
12 But these, as natural brute beasts, made to be taken and destroyed, speak evil of the things that they understand not; and shall utterly perish in their own corruption;
13 And shall receive the reward of unrighteousness, as they that count it pleasure to riot in the day time. Spots they are and blemishes, sporting themselves with their own deceivings [deceptions they have created] while they feast with you;
14 Having eyes full of adultery, and that cannot cease from sin; beguiling unstable souls: an heart they have exercised with covetous practices; cursed children:
15 Which have forsaken the right way, and are gone astray, following the way of Balaam the son of Bosor, who loved the wages of unrighteousness;
16 But was rebuked for his iniquity: by a donkey speaking with man's voice forbidding the madness of the [false] prophet.
17 These are wells without water, clouds that are carried with a tempest; to whom the mist of darkness is reserved for ever.
18 For when they speak great swelling words of vanity, they allure through the lusts of the flesh, through much wantonness, those that were clean escaped from them who live in error.
19 While they promise them liberty, they themselves are the servants of corruption: for of whom a man is overcome, of the same is he brought in bondage.
20 For if after they have escaped the pollutions of the world through the knowledge of the LORD and Savior Jesus Christ, they are again entangled therein, and overcome, the latter end is worse with them than the beginning.
21 For it had been better for them not to have known the way of righteousness, than, after they have known it, to turn from the holy commandment delivered unto them.
22 But it is happened unto them according to the true proverb, The dog is turned to his own vomit again; and the sow that was washed to her wallowing in the mire.
3 This second epistle, beloved, I now write unto you; in both which I stir up your pure minds by way of remembrance:
2 That you may be mindful of the words which were spoken before by the holy prophets, and of the commandment of us the apostles of the LORD and Savior:
2 Peter 3
1 Knowing this first, that there shall come in the last days scoffers, walking after their own lusts,
4 And saying, Where is the promise of his coming? for since the fathers fell asleep, all things continue as they were from the beginning of the creation.
5 For this they willingly are ignorant of [lanthano], that by the word of God the heavens were of old, and the earth standing out of the water and in the water:
6 Whereby the world that then was, being overflowed with water, perished:
7 But the heavens and the earth, which are now, by the same word are kept in store, reserved unto fire against the day of judgment and perdition of ungodly men.
8 But, beloved, be not ignorant of [lanthano] this one thing, that one day is with the LORD as a thousand years, and a thousand years as one day.
9 The LORD is not slack concerning his promise, as some men count slackness; but is longsuffering to us-ward, not willing that any should perish, but that all should come to repentance.
10 But the day of the LORD will come as a thief in the night; in the which the heavens shall pass away with a great noise, and the elements [the foundational ideas] shall melt with fervent heat, the earth also and the works that are therein shall be burned up.
11 Seeing then that all these things shall be dissolved, what manner of persons ought you to be in all holy conversation and godliness,
12 Looking for and hasting unto the coming of the day of God, wherein the heavens being on fire shall be dissolved, and the elements shall melt with fervent heat?
13 Nevertheless we, according to his promise, look for new heavens and a new earth, wherein dwells righteousness.
14 Wherefore, beloved, seeing that you look for such things, be diligent that you may be found of him in peace, without spot, and blameless.
15 And account that the longsuffering of our LORD is salvation; even as our beloved brother Paul also according to the wisdom given unto him has written unto you;
16 As also in all his epistles, speaking in them of these things; in which are some things hard to be understood, which they that are unlearned and unstable wrest, as they do also the other scriptures, unto their own destruction.
17 You therefore, beloved, seeing you know these things before, beware lest you also, being led away with the error of the wicked, fall from your own steadfastness.
18 But grow in grace, and in the knowledge of our LORD and Savior Jesus Christ. To him be glory both now and for ever. Amen.
Hebrews 12
1 Wherefore seeing we also are compassed about with so great a cloud of witnesses, let us lay aside every weight, and the sin which does so easily beset us, and let us run with patience the race that is set before us,
2 Looking unto Jesus the author and finisher of our faith; who for the joy that was set before him endured the cross, despising the shame, and is set down at the right hand of the throne of God.
3 For consider him that endured such contradiction of sinners against himself, lest you be wearied and faint in your minds.
4 You have not yet resisted unto blood, striving against sin.
5 And you have forgotten the exhortation which speaks unto you as unto children, My son, despise not you the chastening of the LORD, nor faint when you are rebuked of him:
6 For whom the LORD loves he chastens, and scourges every son whom he receives.
7 If you endure chastening, God deals with you as with sons; for what son is he whom the father chastens not?
8 But if you be without chastisement, whereof all are partakers, then are you illegitimate, and not sons.
9 Furthermore we have had fathers of our flesh which corrected us, and we gave them reverence: shall we not much rather be in subjection unto the Father of spirits, and live?
10 For they truly for a few days chastened us after their own pleasure; but he for our profit, that we might be partakers of his holiness.
11 Now no chastening for the present seems to be joyous, but grievous: nevertheless afterward it yields the peaceable fruit of righteousness unto them which are exercised thereby.
12 Wherefore lift up the hands which hang down, and the feeble knees;
13 And make straight paths for your feet, lest that which is lame be turned out of the way; but let it rather be healed.
14 Follow peace with all men, and holiness, without which no man shall see the LORD:
15 Looking diligently lest any man fail of the grace of God; lest any root of bitterness springing up trouble you, and thereby many be defiled;
16 Lest there be any fornicator, or profane person, as Esau, who for one morsel of meat sold his birthright.
17 For you know how that afterward, when he would have inherited the blessing, he was rejected: for he found no place of repentance, though he sought it carefully with tears.
18 For you are not come unto the mount that might be touched, and that burned with fire, nor unto blackness, and darkness, and tempest,
19 And the sound of a trumpet, and the voice of words; which voice they that heard entreated [demanded] that the word should not be spoken to them any more:
20 (For they could not endure that which was commanded, And if so much as a beast touch the mountain, it shall be stoned, or thrust through with a dart:
21 And so terrible was the sight, that Moses said, I exceedingly fear and quake:)
22 But you are come unto mount Sion, and unto the city of the living God, the heavenly Jerusalem, and to an innumerable company of angels,
23 To the general assembly and church of the firstborn, which are written in heaven, and to God the Judge of all, and to the spirits of just men made perfect,
24 And to Jesus the mediator of the new covenant, and to the blood of sprinkling, that speaks better things than that of Abel.
25 See that you refuse not him that speaks. For if they escaped not who refused him that spoke on earth, much more shall not we escape, if we turn away from him that speaks from heaven:
26 Whose voice then shook the earth: but now he has promised, saying, Yet once more I shake not the earth only, but also heaven.
27 And this word, Yet once more, signifies [clarifying] the removing of those things that are shaken, as of things that are made, that those things which cannot be shaken may remain.
28 Wherefore we receiving a kingdom which cannot be moved, let us have grace, whereby we may serve God acceptably with reverence and godly fear:
29 For our God is a consuming fire.
Hebrew 13
1 Let brotherly love [Philadelphia] continue.
2 Be not forgetful to entertain strangers: for thereby some have entertained angels unawares [lanthano].
3 Remember them that are in bonds, as bound with them; and them which suffer adversity, as being yourselves also in the body.
4 Marriage is honorable in all, and the bed undefiled: but whoremongers and adulterers God will judge.
5 Let your conversation be without covetousness; and be content with such things as you have: for he has said, I will never leave you, nor forsake you.
6 So that we may boldly say, The LORD is my helper, and I will not fear what man shall do unto me.
7 Remember them which have the rule over you, who have spoken unto you the word of God: whose faith follow, considering the end of their conversation.
8 Jesus Christ the same yesterday, and to day, and for ever.
9 Be not carried about with divers and strange doctrines. For it is a good thing that the heart be established with grace; not with meats, which have not profited them that have been occupied therein.
10 We have an altar, whereof they have no right to eat which serve the tabernacle.
11 For the bodies of those beasts, whose blood is brought into the sanctuary by the high priest for sin, are burned without the camp.
12 Wherefore Jesus also, that he might sanctify the people with his own blood, suffered without the gate.
13 Let us go forth therefore unto him without the camp, bearing his reproach.
14 For here have we no continuing city, but we seek one to come.
15 By him therefore let us offer the sacrifice of praise to God continually, that is, the fruit of our lips giving thanks to his name.
16 But to do good and to communicate forget not: for with such sacrifices God is well pleased.
17 Obey them that have the rule over you, and submit yourselves: for they watch for your souls, as they that must give account, that they may do it with joy, and not with grief: for that is unprofitable for you.
18 Pray for us: for we trust we have a good conscience, in all things willing to live honestly.
19 But I beseech you the rather to do this, that I may be restored to you the sooner.
20 Now the God of peace, that brought again from the dead our LORD Jesus, that great shepherd of the sheep, through the blood of the everlasting covenant,
21 Make you perfect in every good work to do his will, working in you that which is well-pleasing in his sight, through Jesus Christ; to whom be glory for ever and ever. Amen.
22 And I beseech you, brethren, suffer the word of exhortation: for I have written a letter unto you in few words.
23 Know you that our brother Timothy is set at liberty; with whom, if he come shortly, I will see you.
24 Salute all them that have the rule over you, and all the saints. They of Italy salute you.
25 Grace be with you all. Amen.