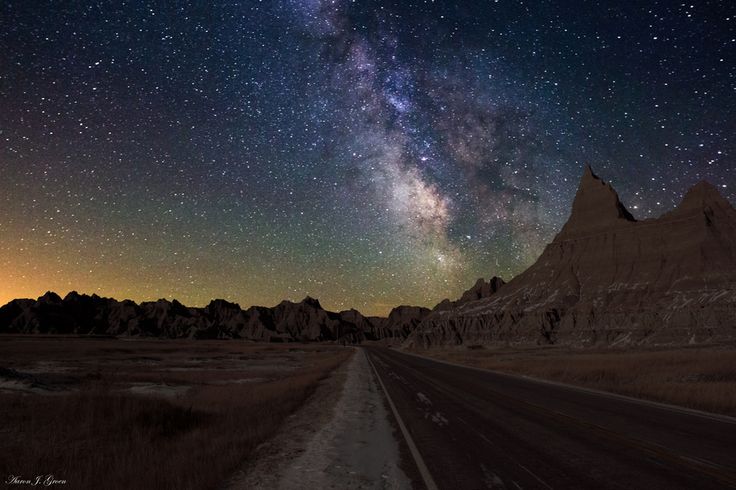 The prior post was titled, "God Is the LIGHT, come to us and now in us – come to the LIGTH," and was accompanied by a picture of the cross, including a written quote from John 14:6 where the LORD (Jesus – Jehovah our Salvation) tells of Himself as the only way to the Father. I boosted the post (paid Facebook to send it out to a larger audience) and it was being read by quite a few people until Facebook decided it no longer met their standards and pulled it. Most likely someone complained about its political incorrectness, telling the truth that Jesus (Jehovah's Salvation) is the only way, truth and life, and this the only way to God.
Aside from this being an expected response from this evil and degenerate culture, I though it good reason to continue deeper into the subject. I do so knowing those who control information in the culture, such as Facebook, attempt to suppress or censor out anything that contradicts and counters the direction they are manipulating people toward. In this case the direction is into the bottomless pit, the never-ending fall into decay and degeneration away from a standard based in the law of nature and nature's God, and replacing them with one that is relativistic, temporal and subjective, creating rationale inconsistencies, confusion, and a permeating twisted intellect unable to overcome or solve the real underlying problems of its condition. The first form is truth based in experience that faces reality and affects its challenges, the second is delusion come from improper processing of data, altering it based in fear and therefore, unwilling to face reality, surrenders to remaining deluded or in a chosen state of ignorance.
The words of the LORD in John 14 are the LORD speaking to what was mention in the prior post of His not being willing to commit Himself to man, not becoming dependent on their acceptance and approval, knowing most were living in the world created by these corrupters of information. The world (kosmos – culture) their minds were/are imprisoned in was/is based in these man-created delusions, and in this state of confusion they were/are yet unable to see the reality of what was yet unseen truth they were being bombarded with. In their world, they would never see Him or understand what He was telling them of the Father, nor would they understand the kingdom (freeing their minds) He was preparing. They couldn't understand when He told them of His (and their) coming and going, sent by the Father, and the Father in and with Him, sent from Him for this purpose of Salvation.
John 14
1 Let not your heart be troubled: you believe in God, believe also in me.
2 In my Father's house are many mansions: if it were not so, I would have told you. I go to prepare a place for you.
3 And if I go and prepare a place for you, I will come again, and receive you unto myself; that where I am, there you may be also.
4 And whither I go you know, and the way you know.
5 Thomas said unto him, LORD, we know not where you go; and how can we know the way?
6 Jesus said unto him, I am the way, the truth, and the life: no man comes unto the Father, but by me.
7 If you had known me, you should have known my Father also: and from here-forth you know him, and have seen him.
8 Philip said unto him, LORD, show us the Father, and it sufficeth us [will complete us – satisfy].
9 Jesus said unto him, Have I been so long time with you, and yet have you not known me, Philip? he that has seen me has seen the Father; and how say you then, Show us the Father?
10 Believe you not that I am in the Father, and the Father in me? the words that I speak unto you I speak not of myself: but the Father that dwells in me, he does the works.
11 Believe me that I am in the Father, and the Father in me: or else believe me for the very works' sake.
12 Truly, truly, I say unto you, He that believes on me, the works that I do shall he do also; and greater works than these shall he do; because I go unto my Father.
13 And whatsoever you shall ask in my name, that will I do, that the Father may be glorified in the Son.
14 If you shall ask any thing in my name, I will do it.
15 If you love me, keep my commandments.
16 And I will pray the Father, and he shall give you another Comforter, that he may abide with you for ever;
17 Even the Spirit of truth; whom the world cannot receive, because it sees him not, neither knows him: but you know him; for he dwells with you, and shall be in you.
18 I will not leave you comfortless: I will come to you.
19 Yet a little while, and the world sees me no more; but you see me: because I live, you shall live also.
20 At that day you shall know that I am in my Father, and you in me, and I in you.
21 He that has my commandments, and keeps them, he it is that loves me: and he that loves me shall be loved of my Father, and I will love him, and will manifest myself to him.
22 Judas said unto him, not Iscariot, LORD, how is it that you will manifest yourself unto us, and not unto the world?
23 Jesus answered and said unto him, If a man love me, he will keep my words: and my Father will love him, and we will come unto him, and make our abode with him.
24 He that loves me not keeps not my sayings: and the word which you hear is not mine, but the Father's which sent me.
25 These things have I spoken unto you, being yet present with you.
26 But the Comforter, which is the Holy Ghost, whom the Father will send in my name, he shall teach you all things, and bring all things to your remembrance, whatsoever I have said unto you.
27 Peace I leave with you, my peace I give unto you: not as the world giveth, give I unto you. Let not your heart be troubled, neither let it be afraid.
28 You have heard how I said unto you, I go away, and come again unto you. If you loved me, you would rejoice, because I said, I go unto the Father: for my Father is greater than I.
29 And now I have told you before it come to pass, that, when it is come to pass, you might believe.
30 Hereafter I will not talk much with you: for the prince of this world comes, and has nothing in me.
31 But that the world may know that I love the Father; and as the Father gave me commandment, even so I do. Arise, let us go hence [the other side of death, into life].
Now is the time when the night has become far spent and the day is at hand. Let all understand the Higher Power that is now declaring and asserting Himself into the affairs of man, and let all put off the works of darkness, and put on the armor of light. Romans 13 tells us the armor and higher power is the LORD Jesus Christ, who we must put on, and is the new man we are then created, as Paul also describes in 1 Corinthians 15. There he tells of putting off corruption, which he specifically defines in Romans 13:13, and tells of our them putting on incorruption, and this mortal putting on immortality. He then quotes from Isaiah 25:8 telling of this being death swallowed up in victory.
Friends, the reality is there is no death for those who have learned the way and truth of the gospel of peace, and thereby become willing to live under this self-rule (having "put on" Christ) in the everlasting kingdom of heaven (New Jerusalem – taught and founded upon the ways of peace). This understanding is the place we have reached, prepared by the LORD. I will not shy away from this truth or its reality. There is only this one way into heaven, and it is easy to find for those willing to receive its LIGHT.
John 3
11 Truly, truly, I say unto you, We speak that we do know, and testify that we have seen; and you receive not our witness.
12 If I have told you earthly things, and you believe not, how shall you believe, if I tell you of heavenly things?
13 And no man has ascended up to heaven, but he that came down from heaven, even the Son of man which is in heaven.
14 And as Moses lifted up the serpent in the wilderness, even so must the Son of man be lifted up:
15 That whosoever believes in him should not perish, but have eternal life.
16 For God so loved the world, that he gave his only begotten Son, that whosoever believes in him should not perish, but have everlasting life.
17 For God sent not his Son into the world to condemn the world; but that the world through him might be saved.
18 He that believes on him is not condemned: but he that believes not is condemned already, because he has not believed in the name of the only begotten Son of God.
19 And this is the condemnation, that light is come into the world, and men loved darkness rather than light, because their deeds were evil.
20 For every one that does evil hates the light, neither comes to the light, lest his deeds should be reproved.
21 But he that does truth comes to the light, that his deeds may be made manifest, that they are wrought in God.
Romans 13
1 Let every soul be subject unto the higher powers. For there is no power but of God: the powers that be are ordained of God.
2 Whosoever therefore resists the power, resists the ordinance of God: and they that resist shall receive to themselves damnation.
3 For rulers are not a terror to good works, but to the evil. Will you then not be afraid of the power? do that which is good, and you shall have praise of the same:
4 For he is the minister of God to you for good. But if you do that which is evil, be afraid; for he bears not the sword in vain: for he is the minister of God, a revenger to execute wrath upon him that does evil.
5 Wherefore you must needs be subject, not only for wrath, but also for conscience sake.
6 For for this cause pay you tribute also: for they are God's ministers, attending continually upon this very thing.
7 Render therefore to all their dues: tribute to whom tribute is due; custom to whom custom; fear to whom fear; honor to whom honor.
8 Owe no man any thing, but to love one another: for he that loves another has fulfilled the law.
9 For this, You shall not commit adultery, You shall not kill, You shall not steal, You shall not bear false witness, You shall not covet; and if there be any other commandment, it is briefly comprehended in this saying, namely, You shall love your neighbor as yourself.
10 Love works no ill to his neighbor: therefore love is the fulfilling of the law.
11 And that, knowing the time, that now it is high time to awake out of sleep: for now is our salvation nearer than when we believed.
12 The night is far spent, the day is at hand: let us therefore cast off the works of darkness, and let us put on the armor of light.
13 Let us walk honestly, as in the day; not in rioting and drunkenness, not in chambering and wantonness, not in strife and envying.
14 But put you on the LORD Jesus Christ, and make not provision for the flesh, to fulfil the lusts thereof.
1 Corinthians 15
1 Moreover, brethren, I declare unto you the gospel which I preached unto you, which also you have received, and wherein you stand;
2 By which also you are saved, if you keep in memory what I preached unto you, unless you have believed in vain.
3 For I delivered unto you first of all that which I also received, how that Christ died for our sins according to the scriptures;
4 And that he was buried, and that he rose again the third day according to the scriptures:
5 And that he was seen of Cephas, then of the twelve:
6 After that, he was seen of above five hundred brethren at once; of whom the greater part remain unto this present, but some are fallen asleep.
7 After that, he was seen of James; then of all the apostles.
8 And last of all he was seen of me also, as of one born out of due time.
9 For I am the least of the apostles, that am not meet to be called an apostle, because I persecuted the church of God.
10 But by the grace of God I am what I am: and his grace which was bestowed upon me was not in vain; but I labored more abundantly than they all: yet not I, but the grace of God which was with me.
11 Therefore whether it were I or they, so we preach, and so you believed.
12 Now if Christ be preached that he rose from the dead, how say some among you that there is no resurrection of the dead?
13 But if there be no resurrection of the dead, then is Christ not risen:
14 And if Christ be not risen, then is our preaching vain, and your faith is also vain.
15 Yea, and we are found false witnesses of God; because we have testified of God that he raised up Christ: whom he raised not up, if so be that the dead rise not.
16 For if the dead rise not, then is not Christ raised:
17 And if Christ be not raised, your faith is vain; you are yet in your sins.
18 Then they also which are fallen asleep in Christ are perished.
19 If in this life only we have hope in Christ, we are of all men most miserable.
20 But now is Christ risen from the dead, and become the first-fruits of them that slept.
21 For since by man came death, by man came also the resurrection of the dead.
22 For as in Adam all die, even so in Christ shall all be made alive.
23 But every man in his own order: Christ the first-fruits; afterward they that are Christ's at his coming.
24 Then comes the end, when he shall have delivered up the kingdom to God, even the Father; when he shall have put down all rule and all authority and power.
25 For he must reign, till he has put all enemies under his feet.
26 The last enemy that shall be destroyed is death.
27 For he has put all things under his feet. But when he says all things are put under him, it is manifest that he is excepted, which did put all things under him.
28 And when all things shall be subdued unto him, then shall the Son also himself be subject unto him that put all things under him, that God may be all in all.
29 Else what shall they do which are baptized for the dead, if the dead rise not at all? why are they then baptized for the dead?
30 And why stand we in jeopardy every hour?
31 I protest by your rejoicing which I have in Christ Jesus our LORD, I die daily.
32 If after the manner of men I have fought with beasts at Ephesus, what advantages it me, if the dead rise not? let us eat and drink; for to morrow we die.
33 Be not deceived: evil communications corrupt good manners.
34 Awake to righteousness, and sin not; for some have not the knowledge of God: I speak this to your shame.
35 But some man will say, How are the dead raised up? and with what body do they come?
36 You fool, that which you sow is not quickened [brought to life], except it die:
37 And that which you sow, you sow not that body that shall be, but bare grain, it may chance of wheat, or of some other grain:
38 But God giveth it a body as it has pleased him, and to every seed his own body.
39 All flesh is not the same flesh: but there is one kind of flesh of men, another flesh of beasts, another of fishes, and another of birds.
40 There are also celestial bodies, and bodies terrestrial: but the glory of the celestial is one, and the glory of the terrestrial is another.
41 There is one glory of the sun, and another glory of the moon, and another glory of the stars: for one star differs from another star in glory.
42 So also is the resurrection of the dead. It is sown in corruption; it is raised in incorruption:
43 It is sown in dishonor; it is raised in glory: it is sown in weakness; it is raised in power:
44 It is sown a natural body; it is raised a spiritual body. There is a natural body, and there is a spiritual body.
45 And so it is written, The first man Adam was made a living soul; the last Adam was made a quickening spirit.
46 Howbeit that was not first which is spiritual, but that which is natural; and afterward that which is spiritual.
47 The first man is of the earth, earthy; the second man is the LORD from heaven.
48 As is the earthy, such are they also that are earthy: and as is the heavenly, such are they also that are heavenly.
49 And as we have borne the image of the earthy, we shall also bear the image of the heavenly.
50 Now this I say, brethren, that flesh and blood cannot inherit the kingdom of God; neither does corruption inherit incorruption.
51 Behold, I shew you a mystery; We shall not all sleep, but we shall all be changed,
52 In a moment, in the twinkling of an eye, at the last trump: for the trumpet shall sound, and the dead shall be raised incorruptible, and we shall be changed.
53 For this corruptible must put on incorruption, and this mortal must put on immortality.
54 So when this corruptible shall have put on incorruption, and this mortal shall have put on immortality, then shall be brought to pass the saying that is written, Death is swallowed up in victory.
55 O death, where is your sting? O grave, where is your victory?
56 The sting of death is sin; and the strength of sin is the law [Romans 8:2 For the law of the Spirit of life in Christ Jesus has made me free from the law of sin and death].
57 But thanks be to God, which giveth us the victory through our LORD Jesus Christ.
58 Therefore, my beloved brethren, be you steadfast, immoveable, always abounding in the work of the LORD, forasmuch as you know that your labor is not in vain in the LORD.
Isaiah 25
1 O LORD, you are my God; I will exalt you, I will praise your name; for you have done wonderful things; your counsels of old are faithfulness and truth.
2 For you have made of a city an heap; of a defensed city a ruin: a palace of strangers to be no city; it shall never be built.
3 Therefore shall the strong people glorify you, the city of the terrible nations shall fear you.
4 For you have been a strength to the poor, a strength to the needy in his distress, a refuge from the storm, a shadow from the heat, when the blast of the terrible ones is as a storm against the wall.
5 You shall bring down the noise of strangers, as the heat in a dry place; even the heat with the shadow of a cloud: the branch of the terrible ones shall be brought low.
6 And in this mountain shall the LORD of hosts make unto all people a feast of fat things, a feast of wines on the lees, of fat things full of marrow, of wines on the lees well refined.
7 And he will destroy in this mountain the face of the covering cast over all people, and the vail that is spread over all nations.
8 He will swallow up death in victory; and the LORD God will wipe away tears from off all faces; and the rebuke of his people shall he take away from off all the earth: for the LORD has spoken it.
9 And it shall be said in that day, Lo, this is our God; we have waited for him, and he will save us: this is the LORD; we have waited for him, we will be glad and rejoice in his salvation.
10 For in this mountain shall the hand of the LORD rest, and Moab shall be trodden down under him, even as straw is trodden down for the dunghill.
11 And he shall spread forth his hands in the midst of them, as he that swims spreads forth his hands to swim: and he shall bring down their pride together with the spoils of their hands.
12 And the fortress of the high fort of your walls shall he bring down, lay low, and bring to the ground, even to the dust.