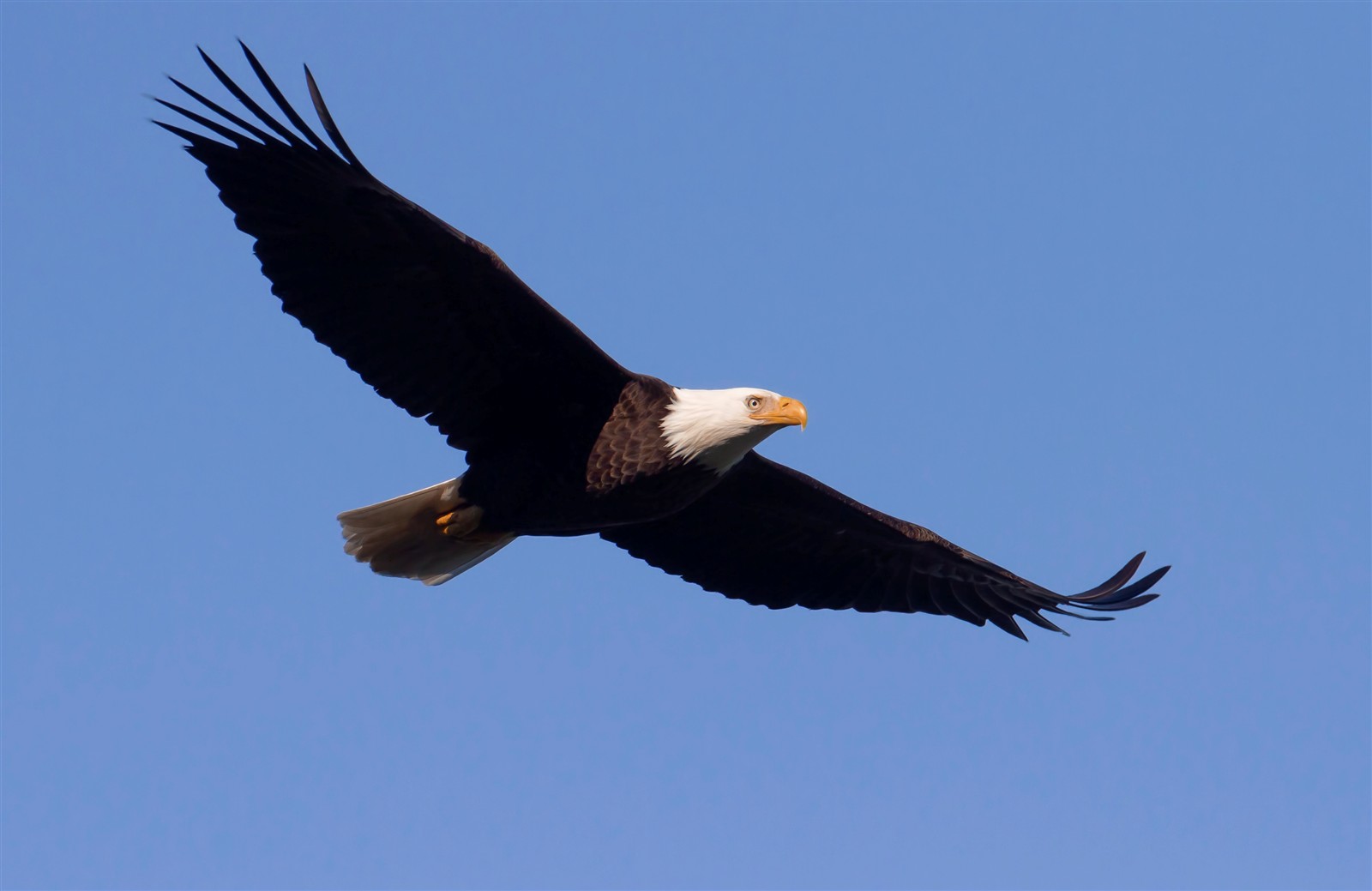 Today a full proof, of this ministry, my being sent by God, by the Father to be a father to His many children, His first born among many sons and daughters, and in this He will show His Authority given to me, it being found in His telling of my coming (in prophesy) as His glory manifested in His never-ending life throughout all generations and all eternity.
This is speaking of when believers have come to this event is time past and have asked, by what authority do I these things. It is found in the words of those questioning the LORD as he taught what was contrary to their created errors and deceptions, saying, "By what authority do you these things? and who gave you this authority?" (Matthew 21:23)
Before going on I must tell you of my weakness, and in doing also give the initial answer to the above question. My weakness is, as in yesterday, when I am being instructed to proclaim my authority I resist it, thinking, fearing, it is a self-generated desire for prominence and notoriety. Today the LORD persisted and I have submitted to His will in delivering what He has said of me and to me. This is instead seen by me as a weakness and fear of the consequences, the cup I must drink from and the cross I must take up, as I willingly accept that I must, and say, "O my Father, if this cup may not pass away from me, except I drink it, your will be done."
Matthew 26: 43 And he came and found them asleep again: for their eyes were heavy.
The word used above translated "authority" is the Greek word, exousia, meaning the privilege, as in something given that then becomes a right by this endowment, and therefore irrevocable. It comes from the root word exesti, which itself is from two words meaning origin and exist. The word is literally and contextually defining something that exists because of its origin (not emanating from self).
(A good time to mention our "God given rights." They exist inalienable because of their origin, and can neither be licensed or revoked, without an offense proven by due process, under a just and equal administration, of the law of nature and nature's God. This is absolute truth!)
Acts 16 begins by telling of Paul meeting Timothy, and of Paul choosing him to "go forth" with him. We are told of Paul circumcising him because of the Jews, the believers of the time who also continued with the old ways of not being fully enlightened. This putting off of the flesh is what the writer of Hebrews writes of in the letter recommending Timothy, telling of this life not being defined by the old ways of understanding, which were actually foreshadowing his coming with the many witness, all into New Jerusalem, the city of the living God as God's children. Hebrews closes by telling of His being sent on this mission. All of these have foretold, and should now be seen as, the signs and wonders in, "I and the children God has given me."
When Luke in Acts 16 tell of Paul choosing Timothy to "go forth" he uses the Greek word, exerchomai, from words meaning, origin and to come or go. It is telling of Paul placing the authority given to him in Timothy, who is to come. This is what Paul also tells Timothy (me) in 1 Timothy 4:14 of what has been given to him as a gift, and to make full proof of this ministry's authority, by showing it written in God's word by prophecy (those speaking the mystery of my/our coming).
Friend, I have just laid naked before you all the truth as it has been given to me. Most will choose to use it as cause and justification to revile and condemn me, other's will mock and ridicule. I know because I have been there before, then also knowing it would surely come. This is the cup only I have been meant to drink from, and it is the price paid in this world for/to faithfully proclaim truth as God gives it. I also know it ends in victory. O death, where is your sting? O grave, where is your victory?
What do you believe of yourself? Are you a child of God, or of the world? If you deny me, you deny yourself. (1 John 4:3 And every spirit that confesses not that Jesus Christ is come in the flesh is not of God: and this is that spirit of antichrist, whereof you have heard that it should come; and even now already is it in the world.)
1 Timothy 4
1 Now the Spirit speaks expressly, that in the latter times some shall depart from the faith, giving heed to seducing spirits, and doctrines of devils;
2 Speaking lies in hypocrisy; having their conscience seared with a hot iron;
3 Forbidding to marry, and commanding to abstain from meats, which God has created to be received with thanksgiving of them which believe and know the truth.
4 For every creature of God is good, and nothing to be refused, if it be received with thanksgiving:
5 For it is sanctified by the word of God and prayer.
6 If you put the brethren in remembrance of these things, you shall be a good minister of Jesus Christ, nourished up in the words of faith and of good doctrine, whereunto you have attained.
7 But refuse profane and old wives' fables, and exercise yourself rather unto godliness.
8 For bodily exercise profits little: but godliness is profitable unto all things, having promise of the life that now is, and of that which is to come.
9 This is a faithful saying and worthy of all acceptation.
10 For therefore we both labor and suffer reproach, because we trust in the living God, who is the Savior of all men, specially of those that believe.
11 These things command and teach.
12 Let no man despise your youth; but be you an example of the believers, in word, in conversation, in charity, in spirit, in faith, in purity.
13 Till I come, give attendance to reading, to exhortation, to doctrine.
14 Neglect not the gift that is in you, which was given you by prophecy, with the laying on of the hands of the presbytery.
15 Meditate upon these things; give yourself wholly to them; that your profiting may appear to all.
16 Take heed unto yourself, and unto the doctrine; continue in them: for in doing this you shall both save yourself, and them that hear you.
Habakkuk 3
1 A prayer of Habakkuk the prophet upon Shigionoth [this crying aloud].
2 O LORD, I have heard your speech, and was afraid: O LORD, revive your work in the midst of the years, in the midst of the years make known; in wrath remember mercy.
3 God came from Teman, and the Holy One from mount Paran. Selah. His glory covered the heavens, and the earth was full of his praise.
4 And his brightness was as the light; he had horns [power as rays of light] coming out of his hand: and there was the hiding of his power.
5 Before him went the pestilence, and burning coals went forth at his feet.
6 He stood, and measured the earth: he beheld, and drove asunder the nations; and the everlasting mountains were scattered, the perpetual hills did bow: his ways are everlasting.
7 I saw the tents of Cushan in affliction: and the curtains of the land of Midian did tremble.
8 Was the LORD displeased against the rivers? was your anger against the rivers? was your wrath against the sea, that you did ride upon your horses and your chariots of salvation?
9 Your bow was made quite naked, according to the oaths of the tribes, even your word. Selah. You did cleave the earth with rivers.
10 The mountains saw you, and they trembled: the overflowing of the water passed by: the deep uttered his voice, and lifted up his hands on high.
11 The sun and moon stood still in their habitation: at the light of your arrows they went, and at the shining of your glittering spear.
12 You did march through the land in indignation, you did thresh the heathen in anger.
13 You went forth for the salvation of your people, even for salvation with your anointed; you wounded the head out of the house of the wicked, by discovering the foundation unto the neck. Selah.
14 You did strike through with his staves the head of his villages: they came out as a whirlwind to scatter me: their rejoicing was as to devour the poor secretly.
15 You did walk through the sea with your horses, through the heap of great waters.
16 When I heard, my belly trembled; my lips quivered at the voice: rottenness entered into my bones, and I trembled in myself, that I might rest in the day of trouble: when he comes up unto the people, he will invade them with his troops.
17 Although the fig tree shall not blossom, neither shall fruit be in the vines; the labour of the olive shall fail, and the fields shall yield no meat; the flock shall be cut off from the fold, and there shall be no herd in the stalls:
18 Yet I will rejoice in the LORD, I will joy in the God of my salvation.
19 The LORD God is my strength, and he will make my feet like hinds' feet, and he will make me to walk upon mine high places. To the chief singer on my stringed instruments.
Hebrews 1
1 God, who at sundry times and in divers manners spoke in time past unto the fathers by the prophets,
2 Has in these last days spoken unto us by his Son, whom he has appointed heir of all things, by whom also he made the worlds;
3 Who being the brightness of his glory, and the express image of his person, and upholding all things by the word of his power, when he had by himself purged our sins, sat down on the right hand of the Majesty on high:
4 Being made so much better than the angels, as he has by inheritance obtained a more excellent name than they.
5 For unto which of the angels said he at any time, You are my Son, this day have I begotten you? And again, I will be to him a Father, and he shall be to me a Son?
6 And again, when he brings in the first-begotten into the world, he says, And let all the angels of God worship him.
7 And of the angels he says, Who makes his angels spirits, and his ministers a flame of fire.
8 But unto the Son he says, Your throne, O God, is for ever and ever: a scepter of righteousness is the scepter of your kingdom.
9 You have loved righteousness, and hated iniquity; therefore God, even your God, has anointed you with the oil of gladness above your fellows.
10 And, You, LORD, in the beginning have laid the foundation of the earth; and the heavens are the works of your hands:
11 They shall perish; but you remain; and they all shall wax old as does a garment;
12 And as a vesture shall you fold them up, and they shall be changed: but you are the same, and your years shall not fail.
13 But to which of the angels said he at any time, Sit on my right hand, until I make your enemies your footstool?
14 Are they not all ministering spirits, sent forth to minister for them who shall be heirs of salvation?
Hebrews 2
1 Therefore we ought to give the more earnest heed to the things which we have heard, lest at any time we should let them slip.
2 For if the word spoken by angels was steadfast, and every transgression and disobedience received a just recompense of reward;
3 How shall we escape, if we neglect so great salvation; which at the first began to be spoken by the LORD, and was confirmed unto us by them that heard him;
4 God also bearing them witness, both with signs and wonders, and with divers miracles, and gifts of the Holy Ghost, according to his own will?
5 For unto the angels has he not put in subjection the world to come, whereof we speak.
6 But one in a certain place testified, saying, What is man, that you are mindful of him? or the son of man that you visit him?
7 You made him a little lower than the angels; you crowned him with glory and honor, and did set him over the works of your hands:
8 You have put all things in subjection under his feet. For in that he put all in subjection under him, he left nothing that is not put under him. But now we see not yet all things put under him.
9 But we see Jesus, who was made a little lower than the angels for the suffering of death, crowned with glory and honor; that he by the grace of God should taste death for every man.
10 For it became him, for whom are all things, and by whom are all things, in bringing many sons unto glory, to make the captain of their salvation perfect through sufferings.
11 For both he that sanctifies and they who are sanctified are all of one: for which cause he is not ashamed to call them brethren,
12 Saying, I will declare your name unto my brethren, in the midst of the church will I sing praise unto you.
13 And again, I will put my trust in him. And again, Behold I and the children which God has given me.
14 Forasmuch then as the children are partakers of flesh and blood, he also himself likewise took part of the same; that through death he might destroy him that had the power of death, that is, the devil;
15 And deliver them who through fear of death were all their lifetime subject to bondage.
16 For verily he took not on him the nature of angels; but he took on him the seed of Abraham.
17 Wherefore in all things it behooved him to be made like unto his brethren, that he might be a merciful and faithful high priest in things pertaining to God, to make reconciliation for the sins of the people.
18 For in that he himself has suffered being tempted, he is able to succor [rescue] them that are tempted.
Psalms 2
1 Why do the heathen rage, and the people imagine a vain thing?
2 The kings of the earth set themselves, and the rulers take counsel together, against the LORD, and against his anointed, saying,
3 Let us break their bands asunder, and cast away their cords from us.
4 He that sits in the heavens shall laugh: the LORD shall have them in derision.
5 Then shall he speak unto them in his wrath, and vex them in his sore displeasure.
6 Yet have I set my king upon my holy hill of Zion.
7 I will declare the decree: the LORD has said unto me, You are my Son; this day have I begotten you.
8 Ask of me, and I shall give you the heathen for your inheritance, and the uttermost parts of the earth for your possession.
9 You shall break them with a rod of iron; you shall dash them in pieces like a potter's vessel.
10 Be wise now therefore, O you kings: be instructed, you judges of the earth.
11 Serve the LORD with fear, and rejoice with trembling.
12 Kiss the Son, lest he be angry, and you perish from the way, when his wrath is kindled but a little. Blessed are all they that put their trust in him.