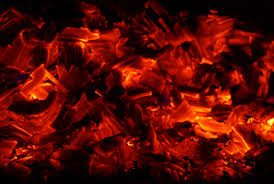 So Christ was once offered to bear the sins of many; and unto them that look for him shall he appear the second time without sin unto salvation.
Continuing our discussion of the LORD's returning, established in us after the corruption of men's teaching has been taken out of the way. This purification is the sin removed as the Holy Spirit leads us into all truth, away from the ideas that have separated us from the LORD, and in this victory over death the LORD is raised and rules in us as Christ. It comes as a matter of diligence by those who love the LORD and keep His word, into who He by this preparation makes His abode. "But without faith [believing it is Him speaking to us] it is impossible to please Him [come to the point of a mind in full agreement with His]: for he that comes to God must believe that He is, and that He is a rewarder of them that diligently seek him." (Hebrews 11:6)
In the prior post, we again saw this as what the LORD describes in John 14 where He answers the questions of how He will manifest (make apparent) Himself to us (those who love and keep His word) and not to the world (those whose minds remain blinded by the gods of this world and their ideas).
42 So also is the resurrection of the dead. It is sown in corruption; it is raised in incorruption:
43 It is sown in dishonor; it is raised in glory: it is sown in weakness; it is raised in power:
44 It is sown a natural body; it is raised a spiritual body. There is a natural body, and there is a spiritual body.
45 And so it is written, The first man Adam was made a living soul; the last Adam was made a quickening spirit.
46 Howbeit that was not first which is spiritual, but that which is natural; and afterward that which is spiritual.
47 The first man is of the earth, earthy; the second man is the LORD from heaven.
48 As is the earthy, such are they also that are earthy: and as is the heavenly, such are they also that are heavenly.
49 And as we have borne the image of the earthy, we shall also bear the image of the heavenly.
50 Now this I say, brethren, that flesh and blood cannot inherit the kingdom of God; neither does corruption inherit incorruption.
51 Behold, I shew you a mystery; We shall not all sleep, but we shall all be changed,
52 In a moment, in the twinkling of an eye, at the last trump: for the trumpet shall sound, and the dead shall be raised incorruptible, and we shall be changed.
53 For this corruptible must put on incorruption, and this mortal must put on immortality.
54 So when this corruptible shall have put on incorruption, and this mortal shall have put on immortality, then shall be brought to pass the saying that is written, Death is swallowed up in victory.
55 O death, where is your sting? O grave, where is your victory?
56 The sting of death is sin; and the strength of sin is the law.
57 But thanks be to God, which gives us the victory through our LORD Jesus Christ.
58 Therefore, my beloved brethren, be you steadfast, un-moveable, always abounding in the work of the LORD, forasmuch as you know that your labor is not in vain in the LORD.
This "labor" which is not in vain, is our diligent search, seeking the LORD and then being corrected by Him as we find Him, and eventually see Him. This is the voice we hear speaking to us from the rightly divided word, the sound doctrine which gives us understanding and saves us from the corruption of sin (erroneous ideas and ways) and its confusion. Ordered thought and healed conscience, the agreement with God which pleases Him, when the lame can again walk with Him, are heaven: where all things have been made perfect by our understanding and exercising His wisdom.
11 Now no chastening for the present seems to be joyous, but grievous: nevertheless afterward it yields the peaceable fruit of righteousness unto them which are exercised thereby.
12 Wherefore lift up the hands which hang down, and the feeble knees;
13 And make straight paths for your feet, lest that which is lame be turned out of the way; but let it rather be healed.
14 Follow peace with all men, and holiness, without which no man shall see the LORD:
15 Looking diligently lest any man fail of the grace of God; lest any root of bitterness springing up trouble you, and thereby many be defiled;
16 Lest there be any fornicator, or profane person, as Esau, who for one morsel of meat sold his birthright [for one corrupted ideas kept because of the momentary gain].
17 For you know how that afterward, when he would have inherited the blessing, he was rejected: for he found no place of repentance, though he sought it carefully with tears.
18 For you are not come unto the mount that might be touched, and that burned with fire, nor unto blackness, and darkness, and tempest,
19 And the sound of a trumpet, and the voice of words; which voice they that heard entreated that the word should not be spoken to them any more:
20 (For they could not endure that which was commanded, And if so much as a beast touch the mountain, it shall be stoned, or thrust through with a dart:
21 And so terrible was the sight, that Moses said, I exceedingly fear and quake:)
22 But you are come unto mount Zion, and unto the city of the living God, the heavenly Jerusalem, and to an innumerable company of angels,
23 To the general assembly and church of the firstborn, which are written in heaven, and to God the Judge of all, and to the spirits of just men made perfect,
24 And to Jesus the mediator of the new covenant, and to the blood of sprinkling, that speaks better things than that of Abel.
25 See that you refuse not him that speaks. For if they escaped not who refused him that spoke on earth, much more shall not we escape, if we turn away from him that speaks from heaven:
26 Whose voice then shook the earth: but now he has promised, saying, Yet once more I shake not the earth only, but also heaven.
27 And this word, Yet once more, signifies the removing of those things that are shaken, as of things that are made, that those things which cannot be shaken may remain.
28 Wherefore we receiving a kingdom which cannot be moved, let us have grace, whereby we may serve God acceptably with reverence and godly fear:
29 For our God is a consuming fire.
Again, in verse 15 above we see we are called to diligently look for the LORD, after we follow peace with all men, and holiness, without which we will never see Him. If we refuse these, His ideas and ways, we fail (by this choice) God's unfailing gift of grace (His overcoming the error we are held in, long-suffering to correct us as His children). This is the change we must all undergo, and which produce our seeing Him: hearing His word, the corrupted has put on incorruption and being quickened (raised to life) the mortal has put on immortality.
In the prior post, we saw this as the one and only one God in us, appearing to our cognitive mind; Deuteronomy 6 saying: "3 Hear therefore, O Israel, and observe to do it; that it may be well with you, and that you may increase mightily, as the LORD God of your fathers has promised you, in the land that flows with milk and honey. 4 Hear, O Israel: The LORD our God is one LORD: 5 And you shall love the LORD your God with all your heart, and with all your soul, and with all your might."
The Hebrew word translated above as "mightily" and "might" is m'od, which Strong's Hebrew Dictionary says is from the same as 'uwd. Here are both definitions:
Strong's #181: 'uwd (pronounced ood) from an unused root meaning to rake together; a poker (for turning or gathering embers):– (fire-)brand.
Strong's #3966: m`od (pronounced meh-ode') from the same as 181; properly, vehemence, i.e. (with or without preposition) vehemently; by implication, wholly, speedily, etc. (often with other words as an intensive or superlative; especially when repeated):– diligently, especially, exceeding(-ly), far, fast, good, great(-ly), X louder and louder, might(-ily, -y), (so) much, quickly, (so) sore, utterly, very (+ much, sore), well.
M'od is the word in Deuteronomy 4:9 used when reminding us to keep our souls "diligently," and then in verse 14 as "take you therefore good heed" to what the LORD said from the fire in Horeb. M'od is also used in Exodus 19:16 &19 to tell of the voice of the trumpet as "exceeding" loud, and "waxing louder and louder." It is used in Exodus 19:18, rendered "greatly" in telling of the mountain's shaking.
This is the same shaking, the same voice, and the same mountains written of in Hebrews 12 above, as the LORD comes to correct His children away from the errors they learned in their captivity. This is the long-suffering sound of the LORD's voice, the voice of an archangel (His messenger), sounding as an ever-increasing trumpet alerting us to our condition and need to rise, which Paul writes of in 1 Thessalonians 4:16 & 17. It is the LORD's example of diligence, laying down His life to set us free, and "because he laid down his life for us: and we ought to lay down our lives for the brethren."
7 Little children, let no man deceive you: he that does righteousness is righteous, even as he is righteous.
8 He that commits sin is of the devil; for the devil sins from the beginning [speaking of the error born of misleading teaching, which results in a separation from God and His intended perfection – as Eden]. For this purpose the Son of God was manifested [has been made apparent], that he might destroy the works of the devil.
9 Whosoever is born of God does not commit sin; for his seed remains in him: and he cannot sin, because he is born of God.
10 In this the children of God are manifest, and the children of the devil: whosoever does not righteousness is not of God, neither he that loves not his brother.
11 For this is the message that you heard from the beginning, that we should love one another.
12 Not as Cain, who was of that wicked one, and slew his brother. And wherefore slew he him? Because his own works were evil, and his brother's righteous.
13 Marvel not, my brethren, if the world hate you.
14 We know that we have passed from death unto life, because we love the brethren. He that loves not his brother abides in death.
15 Whosoever hates his brother is a murderer: and you know that no murderer has eternal life abiding in him.
16 Hereby perceive we the love of God, because he laid down his life for us: and we ought to lay down our lives for the brethren.
17 But whoso has this world's good [this gospel teaching], and sees his brother have need, and shuts up his bowels of compassion from him, how dwells the love of God in him?
18 My little children, let us not love in word, neither in tongue; but in deed and in truth.
19 And hereby we know that we are of the truth, and shall assure our hearts before him.
20 For if our heart condemn us, God is greater than our heart, and knows all things.
21 Beloved, if our heart condemn us not, then have we confidence toward God.
22 And whatsoever we ask, we receive of him, because we keep his commandments, and do those things that are pleasing in his sight.
23 And this is his commandment, That we should believe on the name of his Son Jesus Christ, and love one another, as he gave us commandment.
24 And he that keeps his commandments dwells in him, and he in him. And hereby we know that he abides in us, by the Spirit which he has given us.
16 And it came to pass on the third day in the morning, that there were thunders and lightning, and a thick cloud upon the mount, and the voice of the trumpet exceeding [m'od] loud; so that all the people that was in the camp trembled.
17 And Moses brought forth the people out of the camp to meet with God; and they stood at the nether part of the mount.
18 And mount Sinai was altogether on a smoke, because the LORD descended upon it in fire: and the smoke thereof ascended as the smoke of a furnace, and the whole mount quaked greatly [m'od].
19 And when the voice of the trumpet sounded long, and waxed louder and louder [m'od], Moses spoke, and God answered him by a voice.
20 And the LORD came down upon mount Sinai, on the top of the mount: and the LORD called Moses up to the top of the mount; and Moses went up.
21 And the LORD said unto Moses, Go down, charge the people, lest they break through unto the LORD to gaze, and many of them perish.
22 And let the priests also, which come near to the LORD, sanctify themselves, lest the LORD break forth upon them.
23 And Moses said unto the LORD, The people cannot come up to mount Sinai: for you charged us, saying, Set bounds about the mount, and sanctify it.
Hebrews 12 tells us that we who have followed peace and holiness, hearing His voice and being corrected and healed from errors, have come to mount Zion. This is the place where we have followed the forerunner, into the presence of God. It is outside the camp as spoken of above, as is written in Hebrews 13, which also speaks of the mission for which I am sent.
7 Remember them which have the rule over you, who have spoken unto you the word of God: whose faith follow, considering the end of their conversation.
8 Jesus Christ the same yesterday, and to day, and for ever.
9 Be not carried about with divers and strange doctrines. For it is a good thing that the heart be established with grace; not with meats, which have not profited them that have been occupied therein.
10 We have an altar, whereof they have no right to eat which serve the tabernacle.
11 For the bodies of those beasts, whose blood is brought into the sanctuary by the high priest for sin, are burned without the camp.
12 Wherefore Jesus also, that he might sanctify the people with his own blood, suffered without the gate.
13 Let us go forth therefore unto him without the camp, bearing his reproach.
14 For here have we no continuing city, but we seek one to come.
15 By him therefore let us offer the sacrifice of praise to God continually, that is, the fruit of our lips giving thanks to his name.
16 But to do good and to communicate forget not: for with such sacrifices God is well pleased.
17 Obey them that have the rule over you, and submit yourselves: for they watch for your souls, as they that must give account, that they may do it with joy, and not with grief: for that is unprofitable for you.
18 Pray for us: for we trust we have a good conscience, in all things willing to live honestly.
19 But I beseech you the rather to do this, that I may be restored to you the sooner.
20 Now the God of peace, that brought again from the dead our LORD Jesus, that great shepherd of the sheep, through the blood of the everlasting covenant,
21 Make you perfect in every good work to do his will, working in you that which is well pleasing in his sight, through Jesus Christ; to whom be glory for ever and ever. Amen.
22 And I beseech you, brethren, suffer the word of exhortation: for I have written a letter unto you in few words.
23 Know you that our brother Timothy is set at liberty [loosed from death, for this missions]; with whom, if he come shortly, I will see you.
24 Salute all them that have the rule over you, and all the saints. They of Italy salute you.
25 Grace be with you all. Amen.
4 But you that did cleave unto the LORD your God are alive every one of you this day.
5 Behold, [with grace and truth] I have taught you statutes and judgments, even as the LORD my God commanded me, that you should do so in the land whither you go to possess it.
6 Keep therefore and do them; for this is your wisdom and your understanding in the sight of the nations, which shall hear all these statutes, and say, Surely this great nation is a wise and understanding people.
7 For what nation is there so great, who has God so near unto them, as the LORD our God is in all things that we call upon him for?
8 And what nation is there so great, that has statutes and judgments so righteous as all this law, which I set before you this day?
9 Only take heed to yourself, and keep your soul diligently [m'od], lest you forget the things which your eyes have seen, and lest they depart from your heart all the days of your life: but teach them your sons, and your sons' sons;
10 Specially the day that you stood before the LORD your God in Horeb, when the LORD said unto me, Gather me the people together, and I will make them hear my words, that they may learn to fear me all the days that they shall live upon the earth, and that they may teach their children.
11 And you came near and stood under the mountain; and the mountain burned with fire unto the midst of heaven, with darkness, clouds, and thick darkness.
12 And the LORD spoke unto you out of the midst of the fire: you heard the voice of the words, but saw no similitude; only you heard a voice [for our God is Spirit, who speaks through those He chooses and separated for this mission].
13 And he declared unto you his covenant, which he commanded you to perform, even ten commandments; and he wrote them upon two tables of stone.
14 And the LORD commanded me at that time to teach you statutes and judgments, that you might do them in the land whither you go over to possess it.
15 Take you therefore good heed unto yourselves; for you saw no manner of similitude on the day that the LORD spoke unto you in Horeb out of the midst of the fire:
16 Lest you corrupt yourselves, and make you a graven image, the similitude of any figure, the likeness of male or female,
17 The likeness of any beast that is on the earth, the likeness of any winged fowl that flies in the air,
18 The likeness of any thing that creep on the ground, the likeness of any fish that is in the waters beneath the earth:
19 And lest you lift up your eyes unto heaven, and when you see the sun, and the moon, and the stars, even all the host of heaven, should be driven to worship them, and serve them, which the LORD your God has divided unto all nations under the whole heaven.
20 But the LORD has taken you, and brought you forth out of the iron furnace, even out of Egypt [out of the captivity and away from worshiping men and their creation (ideas), more than the creator], to be unto him a people of inheritance, as you are this day.
The voice the LORD has sent is the voice which He told Moses and the people be would send.
9 When you are come into the land which the LORD your God gives you, you shall not learn to do after the abominations of those nations.
10 There shall not be found among you any one that maketh his son or his daughter to pass through the fire, or that useth divination, or an observer of times, or an enchanter, or a witch.
11 Or a charmer, or a consulter with familiar spirits, or a wizard, or a necromancer.
12 For all that do these things are an abomination unto the LORD: and because of these abominations the LORD your God does drive them out from before you.
13 You shall be perfect with the LORD your God.
14 For these nations, which you shall possess, hearkened unto observers of times, and unto diviners: but as for you, the LORD your God has not suffered you so to do.
15 The LORD your God will raise up unto you a Prophet from the midst of you, of your brethren, like unto me; unto him you shall hearken;
16 According to all that you desiredst of the LORD your God in Horeb in the day of the assembly, saying, Let me not hear again the voice of the LORD my God, neither let me see this great fire any more, that I die not.
17 And the LORD said unto me, They have well spoken that which they have spoken.
18 I will raise them up a Prophet from among their brethren, like unto you, and will put my words in his mouth; and he shall speak unto them all that I shall command him.
19 And it shall come to pass, that whosoever will not hearken unto my words which he shall speak in my name, I will require it of him.
20 But the prophet, which shall presume to speak a word in my name, which I have not commanded him to speak, or that shall speak in the name of other gods, even that prophet shall die.
21 And if you say in your heart, How shall we know the word which the LORD has not spoken?
22 When a prophet speaks in the name of the LORD, if the thing follow not, nor come to pass, that is the thing which the LORD has not spoken, but the prophet has spoken it presumptuously: you shall not be afraid of him.
These places from where all of God's people must be separated before they can see the LORD, are the ideas and ways of the false prophets and false teachers who have crept in among His people.
…who privily [from their own imaginations] shall bring [have brought] in damnable heresies, even denying the LORD that bought them, and bring upon themselves swift destruction.
2 And many shall follow their pernicious ways; by reason of whom the way of truth shall be evil spoken of.
3 And through covetousness shall they with feigned words make merchandise of you: whose judgment now of a long time lingers not, and their damnation slumbers not.
4 For if God spared not the angels that sinned, but cast them down to hell, and delivered them into chains of darkness, to be reserved unto judgment;
5 And spared not the old world, but saved Noah the eighth person, a preacher of righteousness, bringing in the flood upon the world of the ungodly;
6 And turning the cities of Sodom and Gomorrah into ashes condemned them with an overthrow, making them an ensample unto those that after should live ungodly;
7 And delivered just Lot, vexed with the filthy conversation of the wicked:
8 (For that righteous man dwelling among them, in seeing and hearing, vexed his righteous soul from day to day with their unlawful deeds;)
9 The LORD knows how to deliver the godly out of temptations, and to reserve the unjust unto the day of judgment to be punished:
10 But chiefly them that walk after the flesh in the lust of uncleanness, and despise government. Presumptuous are they, self-willed, they are not afraid to speak evil of dignities.
27 And as it is appointed unto men once to die, but after this the judgment:
28 So Christ was once offered to bear the sins of many; and unto them that look for him shall he appear the second time without sin [without error (correcting us to take away our errors/sin)] unto salvation.
1 For the law having a shadow of good things to come, and not the very image of the things, can never with those sacrifices which they offered year by year continually make the comers thereunto perfect [without error].
2 For then would they not have ceased to be offered? because that the worshippers once purged [purified and cleansed] should have had no more conscience of sins [a conscience no longer serving sin/errors/idols/ideas] .
3 But in those sacrifices there is a remembrance again made of sins every year.
4 For it is not possible that the blood of bulls and of goats should take away sins [could correct and give an understanding removing errors].
5 Wherefore when he comes into the world, he said, Sacrifice and offering you would not, but a body have you prepared me [in which He would speaks and correct]:
6 In burnt offerings and sacrifices for sin you have had no pleasure.
7 Then said I, Lo, I come (in the volume of the book it is written of me,) to do your will, O God.
8 Above when he said, Sacrifice and offering and burnt offerings and offering for sin you would not, neither had pleasure therein; which are offered by the law;
9 Then said he, Lo, I come to do your will, O God. He taketh away the first [sacrifice that could not correct into peace and holiness], that he may establish the second [which could].
10 By the which will we are sanctified [purified] through the offering of the body of Jesus Christ once for all [to bring the gospel, and produce after His own kind].
11 And every priest stands daily ministering and offering oftentimes the same sacrifices, which can never take away sins:
12 But this man, after he had offered one sacrifice for sins for ever, sat down on the right hand of God;
13 From henceforth expecting till his enemies be made his footstool [enemies – the teachers of error, who sit in the seats of power opposing His plan and purpose].
14 For by one offering he has perfected for ever them that are sanctified [purified].
15 Whereof the Holy Ghost also is a witness to us: for after that he had said before,
16 This is the covenant that I will make with them after those days, says the LORD, I will put my laws into their hearts, and in their minds will I write them;
17 And their sins and iniquities will I remember no more.
18 Now where remission of these is, there is no more offering for sin.
19 Having therefore, brethren, boldness to enter into the holiest by the blood of Jesus,
20 By a new and living way, which he has consecrated [inaugurated] for us, through the veil, that is to say, his flesh;
21 And having an high priest over the house of God;
22 Let us draw near with a true heart in full assurance of faith, having our hearts sprinkled from an evil conscience, and our bodies washed with pure water [purifying word].
23 Let us hold fast the profession of our faith without wavering; (for he is faithful that promised;)
24 And let us consider one another to provoke unto love and to good works:
25 Not forsaking the assembling of ourselves together [a complete collection – joining ourselves into His one body], as the manner of some is; but exhorting one another: and so much the more, as you see the day approaching.
26 For if we sin willfully after that we have received the knowledge of the truth, there remains no more sacrifice for sins,
27 But a certain fearful looking for of judgment and fiery indignation, which shall devour the adversaries.
28 He that despised Moses' law died without mercy under two or three witnesses:
29 Of how much sorer punishment, suppose you, shall he be thought worthy, who has trodden under foot the Son of God, and has counted the blood of the covenant, wherewith he was sanctified, an unholy thing, and has done despite unto the Spirit of grace?
30 For we know him that has said, Vengeance belongs unto me, I will recompense, says the LORD. And again, The LORD shall judge his people.
31 It is a fearful thing to fall into the hands of the living God.
32 But call to remembrance the former days, in which, after you were illuminated, you endured a great fight of afflictions;
33 Partly, whilst you were made a gazing-stock [held up for public mocking – as I have been often] both by reproaches and afflictions; and partly, whilst you became companions of them that were so used.
34 For you had compassion of me in my bonds, and took joyfully the spoiling of your goods, knowing in yourselves that you have in heaven a better and an enduring substance.
35 Cast not away therefore your confidence, which has great recompense of reward.
36 For you have need of patience, that, after you have done the will of God, you might receive the promise.
37 For yet a little while, and he that shall come will come, and will not tarry.
38 Now the just shall live by faith: but if any man draw back [into these corrupt place, following the ideas that will never materialize, which we have been purified away from], my soul shall have no pleasure in him.
39 But we are not of them who draw back unto perdition [into these places that are perishing because they refuse to believe the voice]; but of them that believe to the saving of the soul.
These places are perishing because they refuse to be plucked [harpazo] from the fire. The word 'uwd is only used three times, rendered as "firebrand" of "brand," meaning what stirs the embers together and into flame. These are the dead who the LORD comes to rescue from the fires they themselves are causing, as we are again told of using the word harpazo. Harpazo is the word rendered "caught up" in 1 Thessalonians 4:17, which we know is the same word translated "pull out" in Jude 1:23, saying, "And others save with fear, pulling them out of the fire; hating even the garment spotted by the flesh."
'uwd is used in Amos 4:11, after the LORD describes those who transgress in His house, and who then reject his attempts to pull them from the fires. "I have made the stink of your camps to come up unto your nostrils: yet have you not returned unto me, says the LORD.11 I have overthrown some of you, as God overthrew Sodom and Gomorrah, and you were as a firebrand ['uwd] plucked out of the burning: yet have you not returned unto me, says the LORD. 12 Therefore thus will I do unto you, O Israel: and because I will do this unto you, prepare to meet your God, O Israel."
It is then used in Zechariah 3, the chapter we have discussed in detail as describing the purification of the priesthood, spoken of as Joshua (Jesus), and Satan standing at His right hand to resist it. We know this is the pattern of the body of Christ, as the priesthood as a firebrand plucked from the fires (or as many as will be purified).
1 And he shewed me Joshua the high priest standing before the angel of the LORD, and Satan standing at his right hand to resist him.
2 And the LORD said unto Satan, The LORD rebuke you, O Satan; even the LORD that has chosen Jerusalem rebuke you: is not this a brand ['uwd] plucked out of the fire?
3 Now Joshua was clothed with filthy garments, and stood before the angel.
4 And he answered and spoke unto those that stood before him, saying, Take away the filthy garments from him. And unto him he said, Behold, I have caused your iniquity to pass from you, and I will clothe you with change of raiment.
5 And I said, Let them set a fair mitre upon his head. So they set a fair mitre upon his head, and clothed him with garments [these are the Holy attire]. And the angel of the LORD stood by.
6 And the angel of the LORD protested [repeated] unto Joshua, saying,
7 Thus says the LORD of hosts; If you will walk in my ways, and if you will keep my charge, then you shall also judge my house, and shall also keep my courts, and I will give you places to walk among these that stand by.
8 Hear now, O Joshua the high priest, you, and your fellows that sit before you: for they are men wondered at: for, behold, I will bring forth my servant the Branch.
9 For behold the stone that I have laid before Joshua; upon one stone shall be seven eyes: behold, I will engrave the graving thereof, says the LORD of hosts, and I will remove the iniquity of that land in one day.
10 In that day, says the LORD of hosts, shall you call every man his neighbor under the vine and under the fig tree.