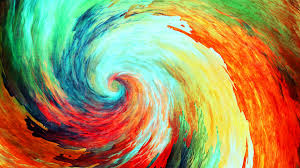 And now men see not the bright light which is in the clouds: but the wind passes, and cleanses them.
Continuing: the title is Job 37:21 and comes as Elihu is speaking on God's behalf addressing Job (hated) about his justifying himself rather than God. Job tended to glory in his past achievements and think they somehow preclude his suffering. His three "friends" used their limited knowledge of God to accuse Job of some hidden violation that warranted his affliction. Each of these opinions showed shortsightedness lacking a full understanding of God's character, which is evident in His plan: His will and purpose. Elihu is speaking of knowledge that brings perfection, once God speaks to Job from the whirlwind, and vindicates Elihu. This last state manifests as written in Job 42 when Job heard the LORD (from the whirlwind) and finally sees (understands) Him. These events foreshadow the mind of Christ formed in man, and his becoming created in the image and likeness of God.
1 Then Job answered the LORD, and said,
2 I know that you canst do every thing, and that no thought can be withheld from you.
3 Who is he that hides counsel without knowledge? therefore have I uttered that I understood not; things too wonderful for me, which I knew not.
4 Hear, I beseech you, and I will speak: I will demand of you, and declare you unto me.
5 I have heard of you by the hearing of the ear: but now mine eye sees you.
6 Wherefore I abhor myself, and repent in dust and ashes.
7 And it was so, that after the LORD had spoken these words unto Job, the LORD said to Eliphaz [his god is gold] the Temanite [the men of the south], My wrath is kindled against you, and against your two friends: for you have not spoken of me the thing that is right, as my servant Job has.
The name Elihu means He is God, again foretelling God speaking through a man. The name is later used of several other individuals, Samuel's grandfather who is an Ephraimite, a Manassite warrior chief for David, a gatekeeper, and David's brother. The uses are meant to give a clearer picture Elihu, (both sons) of Joseph, separated from his brethren, the gatekeeper of the salvation of those who had done him wrong, and to unite them again as one kingdom under one king.
The LORD began our conversation today in Jeremiah 9, where in verse 23 & 24 is found the conclusion to the entire matter. "23 Thus says the LORD, Let not the wise man glory in his wisdom, neither let the mighty man glory in his might, let not the rich man glory in his riches: 24 But let him that glories glory in this, that he understands and knows me, that I am the LORD which exercise lovingkindness, judgment, and righteousness, in the earth: for in these things I delight, says the LORD."
1 Furthermore Elihu answered and said,
2 Hear my words, O you wise men; and give ear unto me, you that have knowledge.
3 For the ear tries words, as the mouth tastes meat [see Job 38:41 below].
4 Let us choose to us judgment: let us know among ourselves what is good.
5 For Job has said, I am righteous: and God has taken away my judgment.
6 Should I lie against my right? my wound is incurable without transgression.
7 What man is like Job, who drinks up scorning like water?
8 Which go in company with the workers of iniquity, and walks with wicked men.
9 For he has said, It profits a man nothing that he should delight himself with God.
10 Therefore hearken unto me you men of understanding: far be it from God, that he should do wickedness; and from the Almighty, that he should commit iniquity.
11 For the work of a man shall he render unto him, and cause every man to find according to his ways.
12 Yea, surely God will not do wickedly, neither will the Almighty pervert judgment.
13 Who has given him a charge over the earth? or who has disposed the whole world?
14 If he set his heart upon man, if he gather unto himself his spirit and his breath;
15 All flesh shall perish together, and man shall turn again unto dust.
16 If now you have understanding, hear this: hearken to the voice of my words.
17 Shall even he that hates right govern? and will you condemn him that is most just?
18 Is it fit to say to a king, You are wicked? and to princes, You are ungodly?
19 How much less to him that accepts not the persons of princes, nor regards the rich more than the poor? for they all are the work of his hands.
20 In a moment shall they die, and the people shall be troubled at midnight, and pass away: and the mighty shall be taken away without hand.
21 For his eyes are upon the ways of man, and he sees all his goings.
22 There is no darkness, nor shadow of death, where the workers of iniquity may hide themselves.
23 For he will not lay upon man more than right; that he should enter into judgment with God.
24 He shall break in pieces mighty men without number, and set others in their stead.
25 Therefore he knows their works, and he overturns them in the night, so that they are destroyed.
26 He strikes them as wicked men in the open sight of others;
27 Because they turned back from him, and would not consider any of his ways:
28 So that they cause the cry of the poor to come unto him, and he hears the cry of the afflicted.
29 When he gives quietness, who then can make trouble? and when he hides his face, who then can behold him? whether it be done against a nation, or against a man only:
30 That the hypocrite reign not, lest the people be ensnared.
31 Surely it is meet to be said unto God, I have borne chastisement, I will not offend any more:
32 That which I see not teach you me: if I have done iniquity, I will do no more.
33 Should it be according to your mind? he will recompense it, whether you refuse, or whether you choose; and not I: therefore speak what you know.
34 Let men of understanding tell me, and let a wise man hearken unto me.
35 Job has spoken without knowledge, and his words were without wisdom.
36 My desire is that Job may be tried unto the end because of his answers for wicked men.
37 For he adds rebellion unto his sin, he claps his hands among us, and multiplies his words against God.
1 Elihu spoke moreover, and said,
2 Think you this to be right, that you said, My righteousness is more than God's?
3 For you said, What advantage will it be unto you? and, What profit shall I have, if I be cleansed from my sin?
4 I will answer you, and your companions with you.
5 Look unto the heavens, and see; and behold the clouds which are higher than you.
6 If you sin, what do you against him? or if your transgressions be multiplied, what do you unto him?
7 If you be righteous, what give you him? or what receives he of your hand?
8 Your wickedness may hurt a man as you are; and your righteousness may profit the son of man.
9 By reason of the multitude of oppressions they make the oppressed to cry: they cry out by reason of the arm of the mighty.
10 But none says, Where is God my maker, who gives songs in the night;
11 Who teaches us more than the beasts of the earth, and makes us wiser than the fowls of heaven?
12 There they cry, but none gives answer, because of the pride of evil men.
13 Surely God will not hear vanity, neither will the Almighty regard it.
14 Although you say you shall not see him, yet judgment is before him; therefore trust you in him.
15 But now, because it is not so, he has visited in his anger; yet he knows it not in great extremity:
16 Therefore does Job open his mouth in vain; he multiplies words without knowledge.
1 Elihu also proceeded, and said,
2 Suffer me a little, and I will shew you that I have yet to speak on God's behalf.
3 I will fetch my knowledge from afar, and will ascribe righteousness to my Maker.
4 For truly my words shall not be false: he that is perfect in knowledge is with you.
5 Behold, God is mighty, and despises not any: he is mighty in strength and wisdom.
6 He preserves not the life of the wicked: but gives right to the poor.
7 He withdraws not his eyes from the righteous: but with kings are they on the throne; yea, he does establish them for ever, and they are exalted.
8 And if they be bound in fetters, and be held in cords of affliction;
9 Then he shows them their work, and their transgressions that they have exceeded.
10 He opens also their ear to discipline, and commands that they return from iniquity.
11 If they obey and serve him, they shall spend their days in prosperity, and their years in pleasures.
12 But if they obey not, they shall perish by the sword, and they shall die without knowledge.
13 But the hypocrites in heart heap up wrath: they cry not when he binds them.
14 They die in youth, and their life is among the unclean.
15 He delivers the poor in his affliction, and opens their ears in oppression.
16 Even so would he have removed you out of the strait into a broad place, where there is no straitness; and that which should be set on your table should be full of fatness.
17 But you have fulfilled the judgment of the wicked: judgment and justice take hold on you.
18 Because there is wrath, beware lest he take you away with his stroke: then a great ransom cannot deliver you.
19 Will he esteem your riches? no, not gold, nor all the forces of strength.
20 Desire not the night, when people are cut off in their place.
21 Take heed, regard not iniquity: for this have you chosen rather than affliction.
22 Behold, God exalts by his power: who teaches like him?
23 Who has enjoined him his way? or who can say, You have wrought iniquity?
24 Remember that you magnify his work, which men behold.
25 Every man may see it; man may behold it afar off.
26 Behold, God is great, and we know him not, neither can the number of his years be searched out.
27 For he makes small the drops of water: they pour down rain according to the vapour thereof:
28 Which the clouds do drop and distil upon man abundantly.
29 Also can any understand the spreading of the clouds, or the noise of his tabernacle?
30 Behold, he spreads his light upon it, and covers the bottom of the sea.
31 For by them judges he the people; he gives meat in abundance.
32 With clouds he covers the light; and commands it not to shine by the cloud that comes betwixt.
33 The noise thereof shows concerning it, the cattle also concerning the vapor.
1 At this also my heart trembles, and is moved out of his place.
2 Hear attentively the noise of his voice, and the sound that goes out of his mouth.
3 He directs it under the whole heaven, and his lightning unto the ends of the earth.
4 After it a voice roars: he thunders with the voice of his excellency; and he will not stay them when his voice is heard.
5 God thunders marvelously with his voice; great things does he, which we cannot comprehend.
6 For he says to the snow, Be you on the earth; likewise to the small rain, and to the great rain of his strength.
7 He seals up the hand of every man; that all men may know his work.
8 Then the beasts go into dens, and remain in their places.
9 Out of the south comes the whirlwind: and cold out of the north.
10 By the breath of God frost is given: and the breadth of the waters is straitened.
11 Also by watering he wearies the thick cloud: he scatters his bright cloud:
12 And it is turned round about by his counsels: that they may do whatsoever he commands them upon the face of the world in the earth.
13 He causes it to come, whether for correction, or for his land, or for mercy.
14 Hearken unto this, O Job: stand still, and consider the wondrous works of God.
15 Do you know when God disposed them, and caused the light of his cloud to shine?
16 Do you know the balancing of the clouds, the wondrous works of him which is perfect in knowledge?
17 How your garments are warm, when he quiets the earth by the south wind?
18 Have you with him spread out the sky, which is strong, and as a molten looking glass?
19 Teach us what we shall say unto him; for we cannot order our speech by reason of darkness.
20 Shall it be told him that I speak? if a man speak, surely he shall be swallowed up.
21 And now men see not the bright light which is in the clouds: but the wind passes, and cleanses them.
22 Fair weather comes out of the north: with God is terrible majesty.
23 Touching the Almighty, we cannot find him out: he is excellent in power, and in judgment, and in plenty of justice: he will not afflict.
24 Men do therefore fear him: he respects not any that are wise of heart.
1 Then the LORD answered Job out of the whirlwind, and said,
2 Who is this that darkens counsel by words without knowledge?
3 Gird up now your loins like a man; for I will demand of you, and answer you me.
4 Where were you when I laid the foundations of the earth? declare, if you have understanding.
5 Who has laid the measures thereof, if you know? or who has stretched the line upon it?
6 Whereupon are the foundations thereof fastened? or who laid the corner stone thereof;
7 When the morning stars sang together, and all the sons of God shouted for joy?
8 Or who shut up the sea [the pride of the man's masses] with doors [until the gatekeeper opens], when it broke forth, as if it had issued out of the womb?
9 When I made the cloud the garment thereof, and thick darkness a swaddling-band for it [wrapped man in darkness, for his own protection, during his immaturity],
10 And brake up for it my decreed place, and set bars and doors,
11 And said, Hitherto shall you come, but no further: and here shall your proud waves be stayed?
12 Have you commanded the morning since your days; and caused the dayspring to know his place;
13 That it might take hold of the ends of the earth, that the wicked might be shaken out of it?
14 It is turned as clay to the seal; and they stand as a garment.
15 And from the wicked their light is withheld, and the high arm shall be broken.
16 Have you entered into the springs of the sea? or have you walked in the search of the depth?
17 Have the gates of death been opened unto you? or have you seen the doors of the shadow of death?
18 Have you perceived the breadth of the earth? declare if you know it all.
19 Where is the way where light dwells? and as for darkness, where is the place thereof,
20 That you should take it to the bound thereof, and that you should know the paths to the house thereof?
21 Know you it, because you were then born? or because the number of your days is great?
22 Have you entered into the treasures of the snow? or have you seen the treasures of the hail,
23 Which I have reserved against the time of trouble, against the day of battle and war?
24 By what way is the light parted, which scatters the east wind upon the earth?
25 Who has divided a watercourse for the overflowing of waters, or a way for the lightning of thunder;
26 To cause it to rain on the earth, where no man is; on the wilderness, wherein there is no man;
27 To satisfy the desolate and waste ground; and to cause the bud of the tender herb to spring forth [as has Aaron's rod blossomed]?
28 Has the rain a father? or who has begotten the drops of dew?
29 Out of whose womb came the ice? and the hoary frost of heaven, who has gendered it?
30 The waters are hid as with a stone, and the face of the deep is frozen.
31 Canst you bind the sweet influences of Pleiades, or loose the bands of Orion?
32 Canst you bring forth Mazzaroth in his season? or canst you guide Arcturus with his sons [can you cause the sons of God to spring forth and sign for joy, as in verse 7 above]?
33 Know you the ordinances of heaven? canst you set the dominion thereof in the earth?
34 Canst you lift up your voice to the clouds, that abundance of waters may cover you?
35 Canst you send lightning, that they may go and say unto you, Here we are?
36 Who has put wisdom in the inward parts? or who has given understanding to the heart?
37 Who can number the clouds in wisdom? or who can stay the bottles of heaven,
38 When the dust grows into hardness, and the clods cleave fast together?
39 Will you hunt the prey for the lion? or fill the appetite of the young lions,
40 When they couch in their dens, and abide in the covert to lie in wait?
41 Who provides for the raven his food? when his young ones cry unto God, they wander for lack of meat [taste these words and be satisfied – remember Job 34:3 above].
Friends, Church, the wicked have raised themselves up knowing their time is short (instinctively knowing, but blinded to its means by their hatred). It's time for the people of God to awaken to the moment, as they have on so many occasions in history. "14 Wherefore he says, Awake you that sleep, and arise from the dead, and Christ shall give you light. 15 See then that you walk circumspectly, not as fools, but as wise, 16 Redeeming the time, because the days are evil. 17 Wherefore be you not unwise, but understanding what the will of the LORD is." Ephesians 5
33 Who through faith subdued kingdoms, wrought righteousness, obtained promises, stopped the mouths of lions.
34 Quenched the violence of fire, escaped the edge of the sword, out of weakness were made strong, waxed valiant in fight, turned to flight the armies of the aliens.
35 Women received their dead raised to life again: and others were tortured, not accepting deliverance; that they might obtain a better resurrection:
36 And others had trial of cruel mocking and scourging, yea, moreover of bonds and imprisonment:
37 They were stoned, they were sawn asunder, were tempted, were slain with the sword: they wandered about in sheepskins and goatskins; being destitute, afflicted, tormented;
38 (Of whom the world was not worthy:) they wandered in deserts, and in mountains, and in dens and caves of the earth.
39 And these all, having obtained a good report through faith, received not the promise:
40 God having provided some better thing for us, that they without us should not be made perfect.
1 Wherefore seeing we also are compassed about with so great a cloud of witnesses, let us lay aside every weight, and the sin which does so easily beset us, and let us run with patience the race that is set before us,
2 Looking unto Jesus the author and finisher of our faith; who for the joy that was set before him endured the cross, despising the shame, and is set down at the right hand of the throne of God.
3 For consider him that endured such contradiction of sinners against himself, lest you be wearied and faint in your minds.
4 You have not yet resisted unto blood, striving against sin.
5 And you have forgotten the exhortation which speaks unto you as unto children, My son, despise not you the chastening of the LORD, nor faint when you are rebuked of him:
6 For whom the LORD loves he chastens [corrects], and scourges [disciplines] every son whom he receives.
7 If you endure chastening, God deals with you as with sons; for what son is he whom the father chastens not?
8 But if you be without chastisement, whereof all are partakers, then are you illegitimate, and not sons.
Friends, Job is the one hated, as was Abel by Cain, his hatred the mark the LORD placed on him. We are the sons of God, and the world hates us. The love of God is to correct His children, and they receive His correction. The way of Cain is to hate and destroy the sons of God.
1 Behold, what manner of love the Father has bestowed upon us, that we should be called the sons of God: therefore the world knows us not, because it knew him not.
2 Beloved, now are we the sons of God, and it does not yet appear what we shall be: but we know that, when he shall appear, we shall be like him; for we shall see him as he is.
3 And every man that has this hope in him purifies himself, even as he is pure.
4 Whosoever commits sin transgresses also the law: for sin is the transgression of the law.
5 And you know that he was manifested to take away our sins; and in him is no sin.
6 Whosoever abides in him sins not: whosoever sins has not seen him, neither known him.
7 Little children, let no man deceive you: he that does righteousness is righteous, even as he is righteous.
8 He that commits sin is of the devil; for the devil sins from the beginning. For this purpose the Son of God was manifested, that he might destroy the works of the devil.
9 Whosoever is born of God does not commit sin; for his seed remains in him: and he cannot sin, because he is born of God.
10 In this the children of God are manifest, and the children of the devil: whosoever does not righteousness is not of God, neither he that loves not his brother.
11 For this is the message that you heard from the beginning, that we should love one another.
12 Not as Cain, who was of that wicked one, and slew his brother. And wherefore slew he him? Because his own works were evil, and his brother's righteous.
13 Marvel not, my brethren, if the world hate you.
14 We know that we have passed from death unto life, because we love the brethren. He that loves not his brother abides in death.
15 Whosoever hates his brother is a murderer: and you know that no murderer has eternal life abiding in him.
16 Hereby perceive we the love of God, because he laid down his life for us: and we ought to lay down our lives for the brethren.
17 But whoso has this world's good, and sees his brother have need, and shuts up his bowels of compassion from him, how dwells the love of God in him?
18 My little children, let us not love in word, neither in tongue; but in deed and in truth.
19 And hereby we know that we are of the truth, and shall assure our hearts before him.
20 For if our heart condemn us, God is greater than our heart, and knows all things.
21 Beloved, if our heart condemn us not, then have we confidence toward God.
22 And whatsoever we ask, we receive of him, because we keep his commandments, and do those things that are pleasing in his sight.
23 And this is his commandment, That we should believe on the name of his Son Jesus Christ, and love one another, as he gave us commandment.
24 And he that keeps his commandments dwells in him, and he in him. And hereby we know that he abides in us, by the Spirit which he has given us.
17 For Christ sent me not to baptize, but to preach the gospel: not with wisdom of words, lest the cross of Christ should be made of none effect.
18 For the preaching of the cross [that we should follow the LORD's example and take up (airo) our cross] is to them that perish foolishness; but unto us which are saved it is the power of God.
19 For it is written, I will destroy the wisdom of the wise, and will bring to nothing the understanding of the prudent.
20 Where is the wise? where is the scribe? where is the disputer of this world? has not God made foolish the wisdom of this world?
21 For after that in the wisdom of God the world by wisdom knew not God, it pleased God by the foolishness of preaching to save them that believe.
22 For the Jews require a sign, and the Greeks seek after wisdom:
23 But we preach Christ crucified, unto the Jews a stumbling-block, and unto the Greeks foolishness;
24 But unto them which are called, both Jews and Greeks, Christ the power of God, and the wisdom of God.
25 Because the foolishness of God is wiser than men; and the weakness of God is stronger than men.
26 For you see your calling, brethren, how that not many wise men after the flesh, not many mighty, not many noble, are called:
27 But God has chosen the foolish things of the world to confound the wise; and God has chosen the weak things of the world to confound the things which are mighty;
28 And base things of the world, and things which are despised, has God chosen, yea, and things which are not, to bring to naught things that are:
29 That no flesh should glory in his presence.
30 But of him are you in Christ Jesus, who of God is made unto us wisdom, and righteousness, and sanctification, and redemption:
31 That, according as it is written [in Jeremiah 9:24], He that glories, let him glory in the LORD.
1 And I, brethren, when I came to you, came not with excellency of speech or of wisdom, declaring unto you the testimony of God.
2 For I determined not to know any thing among you, save Jesus Christ, and him crucified.
3 And I was with you in weakness, and in fear, and in much trembling.
4 And my speech and my preaching was not with enticing words of man's wisdom, but in demonstration of the Spirit and of power:
5 That your faith should not stand in the wisdom of men, but in the power of God.
6 Howbeit we speak wisdom among them that are perfect: yet not the wisdom of this world, nor of the princes of this world, that come to naught:
7 But we speak the wisdom of God in a mystery, even the hidden wisdom, which God ordained before the world unto our glory:
8 Which none of the princes of this world knew: for had they known it, they would not have crucified the LORD of glory.
9 But as it is written, Eye has not seen, nor ear heard, neither have entered into the heart of man, the things which God has prepared for them that love him.
10 But God has revealed them unto us by his Spirit: for the Spirit searches all things, yea, the deep things of God.
11 For what man knows the things of a man, save the spirit of man which is in him? even so the things of God knows no man, but the Spirit of God.
12 Now we have received, not the spirit of the world, but the spirit which is of God; that we might know the things that are freely given to us of God.
13 Which things also we speak, not in the words which man's wisdom teaches, but which the Holy Ghost teaches; comparing spiritual things with spiritual.
14 But the natural man receives not the things of the Spirit of God: for they are foolishness unto him: neither can he know them, because they are spiritually discerned.
15 But he that is spiritual judges all things, yet he himself is judged of no man.
16 For who has known the mind of the LORD, that he may instruct him? but we have the mind of Christ.
1 My heart is inditing [rachash – overflowing] a good matter: I speak of the things which I have made touching the king: my tongue is the pen of a ready writer.
2 You are fairer than the children of men: grace is poured into your lips: therefore God has blessed you for ever.
3 Gird your sword upon your thigh, O most mighty, with your glory and your majesty.
4 And in your majesty ride prosperously because of truth and meekness and righteousness; and your right hand shall teach you terrible things.
5 Your arrows are sharp in the heart of the king's enemies; whereby the people fall under you.
6 Your throne, O God, is for ever and ever: the scepter of your kingdom is a right scepter.
7 You love righteousness, and hate wickedness: therefore God, your God, has anointed you with the oil of gladness above your fellows.
8 All your garments smell of myrrh, and aloes, and cassia, out of the ivory palaces, whereby they have made you glad.
9 Kings' daughters were among your honorable women: upon your right hand did stand the queen in gold of Ophir.
10 Hearken, O daughter, and consider, and incline your ear; forget also your own people, and your father's house;
11 So shall the king greatly desire your beauty: for he is your LORD; and worship you him.
12 And the daughter of Tyre [who has followed the false rock away from God] shall be there with a gift; even the rich among the people shall entreat your favor.
13 The king's daughter is all glorious within: her clothing is of wrought gold.
14 She shall be brought unto the king in raiment of needlework: the virgins her companions that follow her shall be brought unto you.
15 With gladness and rejoicing shall they be brought: they shall enter into the king's palace.
16 Instead of your fathers shall be your children, whom you may make princes in all the earth.
17 I will make your name to be remembered in all generations: therefore shall the people praise you for ever and ever.