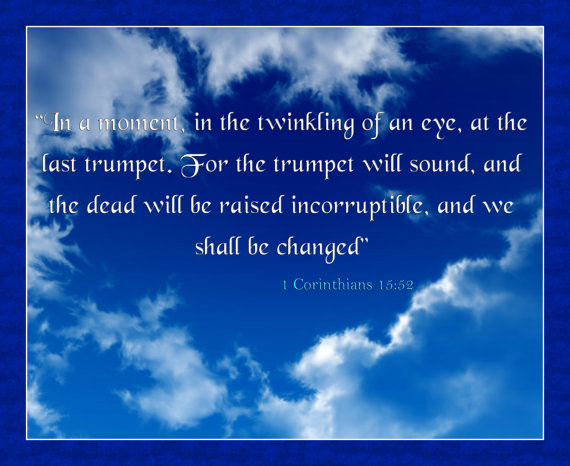 Be strong, fear not: behold, your God will come with vengeance, even God with a recompense; He will come and save you.
Continuing: the above statement appears in Isaiah 35:4, and carries on from the chapter before telling of the conditions that end this earth age. Remember, it says the state is without form, and void, phrasing it as its foundation is confusion and what is built upon it is emptiness. It goes on to say they call for the nobles thereof, but none are there, and all her princes are nothing. It says these are the palaces that have become overgrown (risen up) with thorns and her stronghold (fortresses) with nettles and brambles (chocking weeds).
The description is telling of a time such as now when none of the ruling class will rise in defense of equity and justice. It is into this void of strength the new thing blossoms, when we will see the glory of the LORD and the excellency of our God.
Isaiah 34:8 & 9 says this is the day of the LORD's vengeance for the controversy of Zion, when the streams thereof become a burning pitch, and the dust is hardened into brimstone. We understand the LORD's vengeance shows His reign is with justice and equity ending the controversy, which was a vacillation in man's opinion over who should rule the world, God or man. This controversy is ended in by the words of these men, that with intention start fires that harden people into their positions. This itself is the LORD's work.
1 And at that time shall Michael [who is like God] stand up, the great prince which stands for the children of your people: and there shall be a time of trouble, such as never was since there was a nation even to that same time: and at that time your people shall be delivered, every one that shall be found written in the book.
2 And many of them that sleep in the dust of the earth shall awake, some to everlasting life, and some to shame and everlasting contempt.
3 And they that be wise shall shine as the brightness of the firmament; and they that turn many to righteousness as the stars for ever and ever.
Isaiah 35:5 & 6 say this awakening is when and what opens the eyes of the blind, and unstops the ears of the deaf, as if streams of living water breaking out in a desert.
1 The wilderness and the solitary place shall be glad for them; and the desert shall rejoice, and blossom as the rose.
2 It shall blossom abundantly, and rejoice even with joy and singing: the glory of Lebanon shall be given unto it, the excellency of Carmel and Sharon, they shall see the glory of the LORD, and the excellency of our God.
3 Strengthen you the weak hands, and confirm the feeble knees.
4 Say to them that are of a fearful heart, Be strong, fear not: behold, your God will come with vengeance, even God with a recompense; he will come and save you.
5 Then the eyes of the blind shall be opened, and the ears of the deaf shall be unstopped.
6 Then shall the lame man leap as an hart, and the tongue of the dumb sing: for in the wilderness shall waters break out, and streams in the desert.
7 And the parched ground shall become a pool, and the thirsty land springs of water: in the habitation of dragons, where each lay, shall be grass with reeds and rushes.
8 And an highway shall be there, and a way, and it shall be called The way of holiness; the unclean shall not pass over it; but it shall be for those: the wayfaring men, though fools, shall not err therein.
The waters of the LORD, the word of His mouth, by which man lives, and these effects are spoken of in greater detail earlier in Isaiah 30.
1 Woe to the rebellious children, says the LORD, that take counsel, but not of me; and that cover with a covering, but not of my spirit, that they may add sin to sin:
2 That walk to go down into Egypt [who go into captivity under the corrupted worldly powers], and have not asked at my mouth; to strengthen themselves in the strength of Pharaoh, and to trust in the shadow of Egypt!
3 Therefore shall the strength of Pharaoh [these men who have made themselves kings in the earth] be your shame, and the trust in the shadow of Egypt your confusion [the shadow which blocks the LORD's light and understanding].
4 For his princes were at Zoan [in the place of the departed], and his ambassadors came to Hanes [where grace was absent].
5 They were all ashamed of a people that could not profit them, nor be an help nor profit, but a shame, and also a reproach.
6 The burden of the beasts of the south: into the land of trouble and anguish, from whence come the young and old lion, the viper and fiery flying serpent, they will carry their riches upon the shoulders of young donkeys, and their treasures upon the bunches of camels, to a people that shall not profit them.
7 For the Egyptians shall help in vain, and to no purpose: therefore have I cried concerning this, Their strength is to sit still [to not be led out of captivity].
8 Now go, write it before them in a table, and note it in a book, that it may be for the time to come for ever and ever:
9 That this is a rebellious people, lying children, children that will not hear the law of the LORD:
10 Which say to the seers, See not; and to the prophets, Prophesy not unto us right things, speak unto us smooth things, prophesy deceits:
11 Get you out of the way, turn aside out of the path, cause the Holy One of Israel to cease from before us.
12 Wherefore thus says the Holy One of Israel, Because you despise this word, and trust in oppression and perverseness, and stay thereon:
13 Therefore this iniquity shall be to you as a breach ready to fall, swelling out in a high wall, whose breaking comes suddenly at an instant.
14 And he shall break it as the breaking of the potters' vessel that is broken in pieces; he shall not spare: so that there shall not be found in the bursting of it a sherd to take fire from the hearth, or to take water withal out of the pit.
15 For thus says the LORD God, the Holy One of Israel; In returning and rest shall you be saved; in quietness and in confidence shall be your strength: and you would not.
16 But you said, No; for we will flee upon horses; therefore shall you flee: and, We will ride upon the swift; therefore shall they that pursue you be swift.
17 One thousand shall flee at the rebuke of one; at the rebuke of five shall you flee: till you be left as a beacon upon the top of a mountain, and as an ensign on an hill.
18 And therefore will the LORD wait, that he may be gracious unto you, and therefore will he be exalted, that he may have mercy upon you: for the LORD is a God of judgment: blessed are all they that wait for him.
19 For the people shall dwell in Zion at Jerusalem: you shall weep no more: he will be very gracious unto you at the voice of your cry; when he shall hear it, he will answer you. [see Isaiah 49:8 below]
20 And though the LORD give you the bread of adversity, and the water of affliction, yet shall not your teachers be removed into a corner any more, but your eyes shall see your teachers:
21 And your ears shall hear a word behind you, saying, This is the way, walk you in it, when you turn to the right hand, and when you turn to the left.
22 You shall defile also the covering of your graven images of silver, and the ornament of your molten images of gold: you shall cast them away as a menstruous cloth; you shall say unto it, Get you hence.
23 Then shall he give the rain of your seed, that you shall sow the ground withal; and bread of the increase of the earth, and it shall be fat and plenteous: in that day shall your cattle feed in large pastures.
24 The oxen likewise and the young donkeys that ear the ground shall eat clean provender, which has been winnowed with the shovel and with the fan.
25 And there shall be upon every high mountain, and upon every high hill, rivers and streams of waters in the day of the great slaughter, when the towers fall [these high places of wicked powers].
26 Moreover the light of the moon [civil government] shall be as the light of the sun [the one body of light], and the light of the sun shall be sevenfold, as the light of seven days, in the day that the LORD binds up the breach of his people, and heals the stroke of their wound.
27 Behold, the name of the LORD comes from far, burning with his anger, and the burden thereof is heavy: his lips are full of indignation, and his tongue as a devouring fire:
28 And his breath, as an overflowing stream, shall reach to the midst of the neck [these are the LORD's word spoken through me], to sift the nations with the sieve of their [own] vanity: and there shall be a bridle in the jaws of the people [the manipulative words controlling the dead], causing them to err.
29 You shall have a song, as in the night when a holy solemnity [qadash – sanctification: cleansed and purified; separated from these powers and errors to the LORD's plan and purpose] is kept; and gladness of heart, as when one goes with a pipe to come into the mountain of the LORD, to the mighty One of Israel.
30 And the LORD shall cause his glorious voice to be heard, and shall shew the lighting down of his arm, with the indignation of his anger, and with the flame of a devouring fire, with scattering, and tempest, and hailstones.
31 For through the voice of the LORD shall the Assyrian [these foreign ways and ideas] be beaten down, which smote with a rod.
32 And in every place where the grounded staff shall pass, which the LORD shall lay upon him, it shall be with tabrets and harps: and in battles of shaking will he fight with it.
33 For Tophet [the place of fire] is ordained of old; yea, for the king it is prepared; he has made it deep and large: the pile thereof is fire and much wood; the breath of the LORD, like a stream of brimstone, does kindle it.
Thus says the LORD: Isaiah 49
1 Listen, O isles, unto me; and hearken, you people, from far; The LORD has called me from the womb; from the bowels of my mother has he made mention of my name.
2 And he has made my mouth like a sharp sword; in the shadow of his hand has he hid me, and made me a polished shaft; in his quiver has he hid me;
3 And said unto me, You are my servant, O Israel, in whom I will be glorified.
4 Then I said, I have labored in vain, I have spent my strength for naught, and in vain: yet surely my judgment is with the LORD, and my work with my God.
5 And now, says the LORD that formed me from the womb to be his servant, to bring Jacob again to him, Though Israel be not gathered, yet shall I be glorious in the eyes of the LORD, and my God shall be my strength.
6 And he said, It is a light thing that you should be my servant to raise up the tribes of Jacob, and to restore the preserved of Israel: I will also give you for a light to the Gentiles, that you may be my salvation unto the end of the earth.
7 Thus says the LORD, the Redeemer of Israel, and his Holy One, to him whom man despises, to him whom the nation abhor, to a servant of rulers, Kings shall see and arise, princes also shall worship, because of the LORD that is faithful, and the Holy One of Israel, and he shall choose you.
8 Thus says the LORD, In an acceptable time have I heard you, and in a day of salvation have I helped you: and I will preserve you, and give you for a covenant of the people, to establish the earth, to cause to inherit the desolate heritages;
9 That you may say to the prisoners, Go forth; to them that are in darkness, Shew yourselves. They shall feed in the ways, and their pastures shall be in all high places.
10 They shall not hunger nor thirst; neither shall the heat nor sun smite them: for he that has mercy on them shall lead them, even by the springs of water shall he guide them.
11 And I will make all my mountains a way, and my highways shall be exalted.
Verse 8 above is quoted in 2 Corinthians 6:2, and verse 10 is quoted in Revelation 7:16. The first describes Christ in us speaking what reconciles the world to God, producing after His own kind and making us His new creations. It says this is the LORD's response to hearing us in an acceptable time, which is the day of our Salvation when He helps us. These are references to what we saw in the previous post when Hebrews 13 says, "for he has said, I will never leave you, nor forsake you. 6 So that we may boldly say, The LORD is my helper, and I will not fear what man shall do unto me. 7 Remember them which have the rule over you, who have spoken unto you the word of God: whose faith follow, considering the end of their conversation. 8 Jesus Christ the same yesterday, and to day, and for ever."
2 Corinthians 6 continues with the conclusion that it is our faith that makes this possible, believing the LORD. It says, therefore, we should not be yoked together with unbelievers, or what Hebrews 13 defines as being joined in a defiled bed.
17 Therefore if any man be in Christ, he is a new creature: old things are passed away; behold, all things are become new.
18 And all things are of God, who has reconciled us to himself by Jesus Christ, and has given to us the ministry of reconciliation;
19 To wit, that God was in Christ, reconciling the world unto himself, not imputing their trespasses unto them; and has committed unto us the word of reconciliation.
20 Now then we are ambassadors for Christ, as though God did beseech you by us: we pray you in Christ's stead, be you reconciled to God.
21 For he has made him to be sin for us, who knew no sin; that we might be made the righteousness of God in him.
1 We then, as workers together with him, beseech you also that you receive not the grace of God in vain.
2 (For he says, I have heard you in a time accepted, and in the day of salvation have I succored [rescued] you: behold, now is the accepted time; behold, now is the day of salvation.)
Paul then goes on to tells of the troubles and tribulations we endure while patiently waiting for the LORD's rescue, our faith what strengthens us to without fear wait, always knowing He will come. This is why Paul tells us we must not be unequally yoked together with unbelievers, because they have no faith and restrict themselves and the LORD's work.
11 O you Corinthians, our mouth is open unto you, our heart is enlarged [our reasoning and sound mind are expounded to you].
12 You are not straitened in us, but you are straitened in your own bowels [you are not restricted by us, but your own thinking is what restricts you].
13 Now for a recompense in the same, (I speak as unto my children,) be you also enlarged [be increased by having faith, that this is the LORD's rescue – from those who reject the LORD's teaching in us, and thereby reject the rest and refreshing that will come].
14 Be you not unequally yoked together with unbelievers [those who don't believe the LORD will come]: for what fellowship has righteousness with unrighteousness? and what communion has light with darkness?
15 And what concord has Christ with Belial [with idols]? or what part has he that believes with an infidel [the unfaithful]?
16 And what agreement has the temple of God with idols? for you are the temple of the living God; as God has said, I will dwell in them, and walk in them; and I will be their God, and they shall be my people.
17 Wherefore come out from among them, and be you separate, says the LORD, and touch not the unclean thing; and I will receive you.
18 And will be a Father unto you, and you shall be my sons and daughters, says the LORD Almighty.
The troubles and the tribulations are from being joined to the unfaithful and defiled churches, and other unbelievers. As discussed in the prior post, their unbelief, denying the LORD at His coming in our flesh, refusing to hear Him speaking to them, teaching and reconciling the world to Himself, is the cause of the tribulation.
This is why John, in Revelation 7:16 quotes Isaiah 49:10, which tells of the masses who come out of the great tribulation, after the LORD has sealed His elect remnant – who are not defiled by joining to the unfaithful.
9 After this I beheld, and, lo, a great multitude, which no man could number, of all nations, and kindreds, and people, and tongues, stood before the throne, and before the Lamb, clothed with white robes, and palms in their hands;
10 And cried with a loud voice, saying, Salvation to our God which sitteth upon the throne, and unto the Lamb.
11 And all the angels stood round about the throne, and about the elders and the four beasts, and fell before the throne on their faces, and worshipped God,
12 Saying, Amen: Blessing, and glory, and wisdom, and thanksgiving, and honor, and power, and might, be unto our God for ever and ever. Amen.
13 And one of the elders answered, saying unto me, What are these which are arrayed in white robes? and whence came they?
14 And I said unto him, Sir, you know. And he said to me, These are they which came out of great tribulation, and have washed their robes, and made them white [those who have been purified] in the blood [the sacrificial teaching – His life flowing into theirs] of the Lamb.
15 Therefore are they before the throne of God, and serve him day and night in his temple: and he that sits on the throne shall dwell among them.
16 They shall hunger no more, neither thirst any more; neither shall the sun light on them, nor any heat.
17 For the Lamb which is in the midst of the throne shall feed them, and shall lead them unto living fountains of waters: and God shall wipe away all tears from their eyes.
Friends, God's elect, the final verse above is as we know from Isaiah 25:8, which also tells of when death is swallowed up in victory. We must call God's people out from among those holding them down, who will hold down (katecho) until they are taken out of the way. Then they will have been pulled from (harpazo) the fires these men have caused.
1 O LORD, you are my God; I will exalt you, I will praise your name; for you have done wonderful things; your counsels of old are faithfulness and truth.
2 For you have made of a city an heap; of a defensed city a ruin: a palace of strangers to be no city; it shall never be built.
3 Therefore shall the strong people glorify you, the city of the terrible nations shall fear you.
4 For you have been a strength to the poor, a strength to the needy in his distress, a refuge from the storm, a shadow from the heat, when the blast of the terrible ones is as a storm against the wall.
5 You shall bring down the noise of strangers, as the heat in a dry place; even the heat with the shadow of a cloud: the branch of the terrible ones shall be brought low.
6 And in this mountain shall the LORD of hosts make unto all people a feast of fat things, a feast of wines on the lees, of fat things full of marrow, of wines on the lees well refined.
7 And he will destroy in this mountain the face of the covering cast over all people, and the vail that is spread over all nations.
8 He will swallow up death in victory; and the LORD God will wipe away tears from off all faces; and the rebuke of his people shall he take away from off all the earth: for the LORD has spoken it.
9 And it shall be said in that day, Lo, this is our God; we have waited for him, and he will save us: this is the LORD; we have waited for him, we will be glad and rejoice in his salvation.
Friends, this is a simple solution that is rejected by the wise of this world. They all have their own ideas and their own ways, which are corrupted and hold man in death. "Let us go forth therefore unto Him [the LORD] without the camp, bearing his reproach."
20 But now is Christ risen from the dead, and become the firstfruits of them that slept.
21 For since by man came death, by man came also the resurrection of the dead.
22 For as in Adam all die, even so in Christ shall all be made alive.
23 But every man in his own order: Christ the first-fruits; afterward they that are Christ's at his coming.
24 Then comes the end, when he shall have delivered up the kingdom to God, even the Father; when he shall have put down all rule and all authority and power.
25 For he must reign, till he has put all enemies under his feet.
26 The last enemy that shall be destroyed is death.
27 For he has put all things under his feet. But when he saith all things are put under him, it is manifest that he is excepted, which did put all things under him.
28 And when all things shall be subdued unto him, then shall the Son also himself be subject unto him that put all things under him, that God may be all in all.
29 Else what shall they do which are baptized for the dead, if the dead rise not at all? why are they then baptized for the dead?
30 And why stand we in jeopardy every hour?
31 I protest by your rejoicing which I have in Christ Jesus our LORD, I die daily.
32 If after the manner of men I have fought with beasts at Ephesus, what advantages it me, if the dead rise not? let us eat and drink; for to morrow we die.
33 Be not deceived: evil communications corrupt good manners [evil preaching corrupts good habits – see verse 58 below].
34 Awake to righteousness, and sin not; for some have not the knowledge of God: I speak this to your shame.
35 But some man will say, How are the dead raised up? and with what body do they come?
36 You fool, that which you sow is not quickened [cannot be brought back to life, unless], except it die:
37 And that which you sow, you sow not that body that shall be, but bare grain, it may chance of wheat, or of some other grain:
38 But God gives it a body as it has pleased him, and to every seed his own body. [new body of human flesh – see Job 19 and 1 John 3 below]
39 All flesh is not the same flesh: but there is one kind of flesh of men, another flesh of beasts, another of fishes, and another of birds.
40 There are also celestial bodies, and bodies terrestrial: but the glory of the celestial is one, and the glory of the terrestrial is another.
41 There is one glory of the sun, and another glory of the moon, and another glory of the stars: for one star differs from another star in glory.
42 So also is the resurrection of the dead. It is sown in corruption; it is raised in incorruption:
43 It is sown in dishonor; it is raised in glory: it is sown in weakness; it is raised in power:
44 It is sown a natural body; it is raised a spiritual body. There is a natural body, and there is a spiritual body.
45 And so it is written, The first man Adam was made a living soul; the last Adam was made a quickening spirit.
46 Howbeit that was not first which is spiritual, but that which is natural; and afterward that which is spiritual.
47 The first man is of the earth, earthy; the second man is the LORD from heaven.
48 As is the earthy, such are they also that are earthy: and as is the heavenly, such are they also that are heavenly.
49 And as we have borne the image of the earthy, we shall also bear the image of the heavenly.
50 Now this I say, brethren, that flesh and blood cannot inherit the kingdom of God; neither does corruption inherit incorruption.
51 Behold, I shew you a mystery; We shall not all sleep, but we shall all be changed,
52 In a moment, in the twinkling of an eye, at the last trump: for the trumpet shall sound, and the dead shall be raised incorruptible, and we shall be changed.
53 For this corruptible must put on incorruption, and this mortal must put on immortality.
54 So when this corruptible shall have put on incorruption, and this mortal shall have put on immortality, then shall be brought to pass the saying that is written, Death is swallowed up in victory.
55 O death, where is your sting? O grave, where is your victory?
56 The sting of death is sin; and the strength of sin is the law.
57 But thanks be to God, which gives us the victory through our LORD Jesus Christ.
58 Therefore, my beloved brethren, be you steadfast, un-moveable, always abounding in the work of the LORD, forasmuch as you know that your labor is not in vain in the LORD.
25 For I know that my Redeemer lives, and that he shall stand at the latter day upon the earth: 26 And though after my skin worms destroy this body, yet in my flesh shall I see God: 27 Whom I shall see for myself, and mine eyes shall behold, and not another; though my reins be consumed within me.
1 Behold, what manner of love the Father has bestowed upon us, that we should be called the sons of God: therefore the world knows us not, because it knew him not.
2 Beloved, now are we the sons of God, and it does not yet appear what we shall be: but we know that, when he shall appear, we shall be like him; for we shall see him as he is.
3 And every man that has this hope in him purifies himself, even as he is pure.
… I perceive that in all things you are too superstitious.
23 For as I passed by, and beheld your devotions, I found an altar with this inscription, To The Unknown God. Whom therefore you ignorantly worship, him declare I unto you.
24 God that made the world and all things therein, seeing that he is LORD of heaven and earth, dwells not in temples made with hands;
25 Neither is worshipped with men's hands, as though he needed any thing, seeing he gives to all life, and breath, and all things;
26 And has made of one blood all nations of men for to dwell on all the face of the earth, and has determined the times before appointed, and the bounds of their habitation;
27 That they should seek the LORD, if haply they might feel after him, and find him, though he be not far from every one of us:
28 For in him we live, and move, and have our being; as certain also of your own poets have said, For we are also his offspring.
29 Forasmuch then as we are the offspring of God, we ought not to think that the Godhead is like unto gold, or silver, or stone, graven by art and man's device.
30 And the times of this ignorance God winked at; but now commands all men every where to repent:
31 Because he has appointed a day, in the which he will judge the world in righteousness by that man whom he has ordained; whereof he has given assurance unto all men, in that he has raised him from the dead.