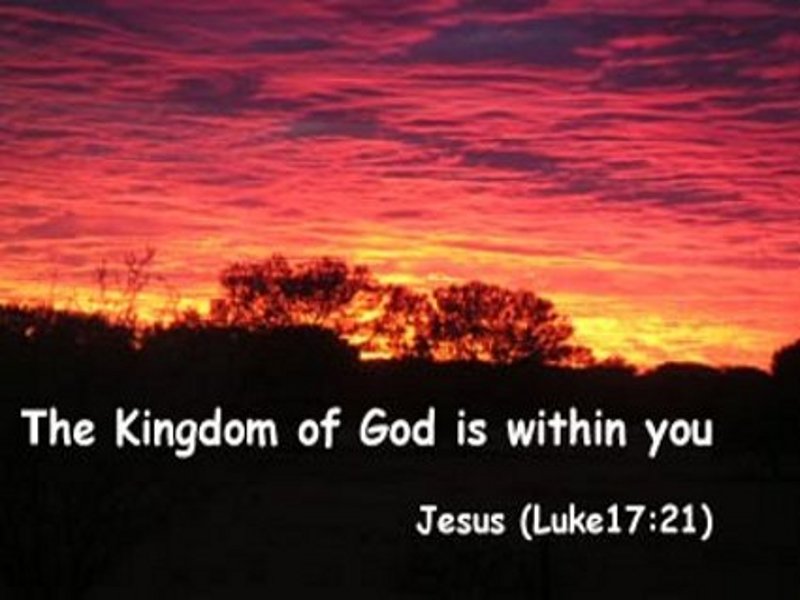 Come, and let us go up to the mountain of the LORD, and to the house of the God of Jacob; and he will teach us of his ways, and we will walk in his paths: for the law shall go forth of Zion, and the word of the LORD from Jerusalem.
Friends, only those who have loved and kept the LORD's word see and hear the above events occurring before the eyes of all the world. It is not unique to our time in any sense other than now it is intended to separate the living from the dead and define them by their God-given capacity to see it and understand its reality.
7 When the morning stars sang together, and all the sons of God shouted for joy?
8 Or who shut up the sea with doors, when it brakes forth, as if it had issued out of the womb?
9 When I made the cloud the garment thereof, and thick darkness a swaddling-band for it,
10 And brake up for it my decreed place, and set bars and doors,
11 And said, Hitherto shall you come, but no further: and here shall your proud waves be stayed [here is where the pride of man ends its rule]?
12 Have you commanded the morning since your days; and caused the dayspring to know his place;
13 That it might take hold of the ends of the earth, that the wicked might be shaken out of it?
14 It is turned as clay to the seal; and they stand as a garment.
15 And from the wicked their light is withheld, and the high arm shall be broken.
16 Have you entered into the springs of the sea? or have you walked in the search of the depth?
17 Have the gates of death been opened unto you? or have you seen the doors of the shadow of death?
18 Have you perceived the breadth of the earth? declare if you know it all.
19 Where is the way where light dwells? and as for darkness, where is the place thereof,
20 That you should take it to the bound thereof, and that you should know the paths to the house thereof?
The last verse above asks who now understands the path that has taken all the world into the house of darkness, under the shadow of death. Only in understanding what we (humanity) have just been through, and where (in darkness) most still remain, even those who think they are enlightened, do we know the light. We comprehend the light as understanding God's ways, and void of it is the darkness in corrupted man: their pride and "know it all" perspective showing them as those who've led the world into the fires.
1 At the same time came the disciples unto Jesus, saying, Who is the greatest in the kingdom of heaven?
2 And Jesus called a little child unto him, and set him in the midst of them,
3 And said, Truly I say unto you, Except you be converted, and become as little children, you shall not enter into the kingdom of heaven.
4 Whosoever therefore shall humble himself as this little child, the same is greatest in the kingdom of heaven.
5 And whoso shall receive one such little child in my name receives me.
6 But whoso shall offend one of these little ones which believe in me, it were better for him that a millstone were hanged about his neck, and that he were drowned in the depth of the sea.
7 Woe unto the world because of offences! for it must needs be that offences come; but woe to that man by whom the offence comes!
8 Wherefore if your hand or your foot offend you, cut them off, and cast them from you: it is better for you to enter into life halt or maimed, rather than having two hands or two feet to be cast into everlasting fire.
9 And if your eye offend you, pluck it out, and cast it from you: it is better for you to enter into life with one eye, rather than having two eyes to be cast into Gehenna fire.
10 Take heed that you despise not one of these little ones; for I say unto you, That in heaven their angels do always behold the face of my Father which is in heaven.
11 For the Son of man is come to save that which was lost.
The "offenses" spoken of above come when false prophets and false teachers catch those who become as children: willing and eager to learn at the feet of the LORD, and instead teach them the same old corrupted doctrines of men. Instead of leading them into the kingdom of heaven, by giving them these living waters in the name of the LORD, they lead them deeper into darkness. Those who perpetrate these offenses are the corrupted hands and feet, who have eyes that lead men into Gehenna (the trash heap outside God's city, where the fires never stop).
We must separate God's truth from their darkness, and not become as Esau, those who sell their birthright, and rejecting the word, choose to remain lame and unhealthy. When Hebrews 12 speaks of this it goes on to say we are not those who have come to the mountain of God as when ignorance and darkness ruled the minds of men and the fires burned. It says their condition resulted from rejecting correction, as did Esau, choosing instead to interact (fornicate) with those rejecting God, and making idols in His place. Verse 19 says these are those who entreated (demanded) that word should no longer be spoken to them, and remaining as beasts in their nature they were unable to approach God. Verse 20 then tells us these choices are what cause the quaking, which is later spoken of as coming with the one speaking the word of God, shaking heaven and earth so these wicked men, who've chosen to remain lame, would be shaken from them.
It is in this context Hebrews 12:22 says, those who have heard and been corrected into health, have come instead to heavenly Jerusalem and into the general assembly of the church of the firstborn. This is possible by our choice to hear the one speaking, who is the LORD speaking Jehovah's Salvation (Jesus), manifested in the mediator, who we are urged to hear. He is speaking the plan of our escape from the corruption of these same wicked and unreasonable men. This is what Hebrews 13 then speaks of, not saying that we shouldn't be joined with others, but rather to be sure those we join with aren't lying in a defiles bed (of corruption). The place we meet is outside the camp, joining together with the LORD bearing His reproach.
11 Now no chastening [correction] for the present seems to be joyous, but grievous: nevertheless afterward it yieldeth the peaceable fruit of righteousness unto them which are exercised thereby [those from whom the corruption is worked out].
12 Wherefore lift up the hands which hang down, and the feeble knees;
13 And make straight paths for your feet, lest that which is lame [halt] be turned out of the way; but let it rather be healed.
14 Follow [God's ways of] peace with all men, and holiness [purification from corruption], without which no man shall see the LORD:
15 Looking diligently lest any man fail of the grace of God; lest any root of bitterness springing up trouble you, and thereby many be defiled;
16 Lest there be any fornicator [interaction with idols], or profane person, as Esau, who for one morsel of meat sold his birthright.
17 For you know how that afterward, when he would have inherited the blessing, he was rejected: for he found no place of repentance, though he sought it carefully with tears.
18 For you are not come unto the mount that might be touched, and that burned with fire, nor unto blackness, and darkness, and tempest,
19 And the sound of a trumpet, and the voice of words; which voice they that heard entreated [demanded] that the word [flowing from God] should not be spoken to them any more:
20 (For they could not endure that which was commanded, And if so much as a beast touch the mountain, it shall be stoned, or thrust through with a dart:
21 And so terrible was the sight, that Moses said, I exceedingly fear and quake:)
22 But you are come unto mount Zion [where God reigns and rules in our minds], and unto the city of the living God [living in us], the heavenly Jerusalem, and to an innumerable company of angels [messengers of God],
23 To the general assembly and church of the firstborn, which are written in heaven, and to God the Judge of all, and to the spirits of just men made perfect,
24 And to Jesus the mediator of the new covenant, and to the blood of sprinkling, that speaks better things than that of Abel.
25 See that you refuse not him that speaks. For if they escaped not who refused him that spoke on earth, much more shall not we escape, if we turn away from him that speaks from heaven:
26 Whose voice then shook the earth: but now he has promised, saying, Yet once more I shake not the earth only, but also heaven.
27 And this word, Yet once more, signifies the removing of those things that are shaken, as of things that are made, that those things which cannot be shaken may remain.
28 Wherefore we receiving a kingdom which cannot be moved, let us have grace, whereby we may serve God acceptably with reverence and godly fear:
29 For our God is a consuming fire.
1 Let brotherly love [Philadelphia – see Revelation 3 below] continue.
2 Be not forgetful to entertain strangers [Philoxenos, referring to verse 1 and the open door referred to in Revelation 3:7 & 8 – it is the hospitality (the word only appearing these two times) Paul describes in Romans 12:13 as he tells of giving and receiving, saying, "Distributing to the necessity of the saints, pursuing hospitality"] for thereby some have entertained angels unawares.
3 Remember them that are in bonds [as we saw in the prior post in Ezekiel 4:8 and Ephesians 6:20], as bound with them; and them which suffer adversity, as being yourselves also in the body.
4 Marriage [joining together in a bond] is honorable in all, and the bed undefiled: but whoremongers [those who have sold themselves, as did Esau] and adulterers [those who have been unfaithful and left God of idols] God will judge.
5 Let your conversation be without covetousness; and be content with such things as you have: for he has said, I will never leave you, nor forsake you.
6 So that we may boldly say, The LORD is my helper, and I will not fear what man shall do unto me.
7 Remember them which have the rule over you, who have spoken unto you the word of God: whose faith follow, considering the end of their conversation.
8 Jesus Christ the same yesterday, and to day, and for ever.
9 Be not carried about with divers and strange doctrines. For it is a good thing that the heart be established with grace; not with meats, which have not profited them that have been occupied therein.
10 We have an [spiritual] altar [in our understanding], whereof they have no right to eat which serve the tabernacle [what they have made with their own hands: the natural house].
11 For the bodies of those beasts, whose blood is brought into the sanctuary by the high priest for sin, are burned without the camp.
12 Wherefore Jesus also, that he might sanctify the people with his own blood [speaking better things than Abel], suffered without the gate.
13 Let us go forth therefore unto him without the camp, bearing his reproach [the reproach of those who reproach the LORD, has fallen on me].
14 For here have we no continuing city, but we seek one to come [that is now coming upon all the earth, as it is in heaven].
15 By him therefore let us offer the sacrifice of praise to God continually, that is, the fruit of our lips giving thanks to his name [Jesus, Jehovah's Salvation come in the flesh, our flesh].
16 But to do good and to communicate forget not: for with such sacrifices God is well pleased.
17 Obey them that have the rule over you, and submit yourselves: for they watch for your souls, as they that must give account, that they may do it with joy, and not with grief: for that is unprofitable for you.
18 Pray for us: for we trust we have a good conscience, in all things willing to live honestly.
19 But I beseech you the rather to do this, that I may be restored to you the sooner.
20 Now the God of peace, that brought again from the dead our LORD Jesus, that great shepherd of the sheep, through the blood of the everlasting covenant,
21 Make you perfect in every good work to do his will, working in you that which is well-pleasing in his sight, through Jesus Christ; to whom be glory for ever and ever. Amen.
22 And I beseech you, brethren, suffer the word of exhortation: for I have written a letter unto you in few words.
23 Know you that our brother Timothy is set at liberty [sent on this mission – and now standing at/as the opened door]; with whom, if he come shortly, I will see you.
24 Salute all them that have the rule over you, and all the saints. They of Italy salute you.
25 Grace be with you all. Amen.
7 And to the angel of the church in Philadelphia write; These things says he that is holy, he that is true, he that has the key of David, he that opens, and no man shuts; and shuts, and no man opens;
8 I know your works: behold, I have set before you an open door [see John 10 below], and no man can shut it: for you have a little strength, and have kept my word, and have not denied my name.
9 Behold, I will make them of the synagogue of Satan, which say they are Jews [the chosen people of God and have right to His kingdom], and are not, but do lie [the reason for their rejection – they refuse the love of God's truth and deny He has come in the flesh]; behold, I will make them to come and worship before your feet, and to know that I have loved you.
10 Because you have kept the word of my patience [waiting for the LORD's timing and knowing He will come for our Salvation], I also will keep you from the hour of temptation, which shall come upon all the world, to try them that dwell upon the earth.
11 Behold, I come quickly: hold that fast which you have, that no man take your crown.
12 Him that overcomes [the unfaithful men who have worked their corruption into the whole lump] will I make a pillar in the temple of my God, and he shall go no more out: and I will write upon him the name of my God, and the name of the city of my God, which is new Jerusalem, which comes down out of heaven from my God: and I will write upon him my new name.
13 He that has an ear, let him hear what the Spirit says unto the churches.
1 Truly, truly, I say unto you, He that enters not by the door into the sheepfold, but climbs up some other way, the same is a thief and a robber.
2 But he that enters in by the door is the shepherd of the sheep.
3 To him the porter opens; and the sheep hear his voice: and he calls his own sheep by name, and leads them out [of corruption – the lies they are caught up in.]
4 And when he puts forth his own sheep, he goes before them, and the sheep follow him: for they know his voice.
5 And a stranger will they not follow, but will flee from him: for they know not the voice of strangers.
6 This parable spoke Jesus unto them: but they understood not what things they were which he spoke unto them.
7 Then said Jesus unto them again, Truly, truly, I say unto you, I am the door of the sheep.
8 All that ever came before me are thieves and robbers: but the sheep did not hear them.
9 I am the door: by me if any man enter in, he shall be saved, and shall go in and out, and find pasture.
10 The thief comes not, but for to steal, and to kill, and to destroy: I am come that they might have life, and that they might have it more abundantly.
11 I am the good shepherd: the good shepherd gives his life for the sheep.
12 But he that is an hireling, and not the shepherd, whose own the sheep are not, sees the wolf coming, and leaves the sheep, and flee: and the wolf catches [harpazo – raptures them in his idols – lies] them, and scatter the sheep.
13 The hireling flees, because he is an hireling, and cares not for the sheep.
14 I am the good shepherd, and know my sheep, and am known of mine.
15 As the Father knows me, even so know I the Father: and I lay down my life for the sheep.
16 And other sheep I have, which are not of this fold: them also I must bring, and they shall hear my voice; and there shall be one fold, and one shepherd.
17 Therefore does my Father love me, because I lay down my life, that I might take it again.
18 No man taketh it from me, but I lay it down of myself. I have power to lay it down, and I have power to take it again. This commandment have I received of my Father.
19 There was a division therefore again among the Jews for these sayings.
20 And many of them said, He has a devil, and is mad; why hear you him?
21 Others said, These are not the words of him that has a devil. Can a devil open the eyes of the blind?
22 And it was at Jerusalem the feast of the dedication, and it was winter.
23 And Jesus walked in the temple in Solomon's porch.
24 Then came the Jews round about him, and said unto him, How long do you make us to doubt? If you be the Christ, tell us plainly.
25 Jesus answered them, I told you, and you believed not: the works that I do in my Father's name, they bear witness of me.
26 But you believe not, because you are not of my sheep, as I said unto you.
27 My sheep hear my voice, and I know them, and they follow me:
28 And I give unto them eternal life; and they shall never perish, neither shall any man pluck [harpazo] them out of my hand. [no man will rapture them away with lies, out of the LORD's hand, where He holds them in His truth]
29 My Father, which gave them me, is greater than all; and no man is able to pluck [harpazo – rapture] them out of my Father's hand.
30 I and my Father are one.
31 Then the Jews took up stones again to stone him.
32 Jesus answered them, Many good works have I showed you from my Father; for which of those works do you stone me?
33 The Jews answered him, saying, For a good work we stone you not; but for blasphemy; and because that you, being a man, make yourself God [our Judge].
34 Jesus answered them, Is it not written in your law, I said, You are gods [judges]?
35 If he called them gods [judges], unto whom the word of God came, and the scripture cannot be broken;
36 Say you of him, whom the Father has sanctified [purified for this purpose], and sent into the world, You blaspheme; because I said, I am the Son of God?
37 If I do not the works of my Father, believe me not.
38 But if I do, though you believe not me, believe the works: that you may know, and believe, that the Father is in me, and I in him.
39 Therefore they sought again to take him: but he escaped out of their hand,
40 And went away again beyond Jordan into the place where John at first baptized; and there he abode.
41 And many resorted unto him, and said, John did no miracle: but all things that John spoke of this man were true.
42 And many believed on him there.
1 Behold, what manner of love the Father has bestowed upon us, that we should be called the sons of God: therefore the world knows us not, because it knew him not.
2 Beloved, now are we the sons of God, and it does not yet appear what we shall be: but we know that, when he shall appear, we shall be like him; for we shall see him as he is.
3 And every man that has this hope in him purifies himself, even as he is pure.
4 Whosoever commits sin transgresses also the law: for sin is the transgression of the law.
5 And you know that he was manifested to take away our sins [take away our straying into error, by correction]; and in him is no sin [error].
6 Whosoever abides in him sins not [does not remain in error – does not by choice stay lame]: whosoever sins has not seen him, neither known him.
7 Little children, let no man deceive you: he that does righteousness is righteous, even as he is righteous.
8 He that commits sin is of the devil; for the devil sins from the beginning. For this purpose the Son of God was manifested, that he might destroy the works [the willful deception causing His people to stray from Him] of the devil.
9 Whosoever is born of God does not commit sin; for his seed remains in him: and he cannot sin, because he is born of God.
10 In this the children of God are manifest, and the children of the devil: whosoever does not righteousness is not of God, neither he that loves not his brother [as in Philadelphia – distributing God's correction to the saints, and receiving those who come from God, in His name, with this message].
11 For this is the message that you heard from the beginning, that we should love one another.
12 Not as Cain, who was of that wicked one, and slew his brother. And wherefore slew he him? Because his own works were evil, and his brother's righteous.
13 Marvel not, my brethren, if the world hate you.
14 We know that we have passed from death unto life, because we love the brethren. He that loves not his brother abides in death.
15 Whosoever hates his brother is a murderer: and you know that no murderer has eternal life abiding in him.
16 Hereby perceive we the love of God, because he laid down his life for us: and we ought to lay down our lives for the brethren.
17 But whoso has this world's good, and sees his brother have need, and shuts up his bowels of compassion from him, how dwells the love of God in him?
18 My little children, let us not love in word, neither in tongue; but in deed and in truth.
19 And hereby we know that we are of the truth, and shall assure our hearts before him.
20 For if our heart condemn us, God is greater than our heart, and knows all things.
21 Beloved, if our heart condemn us not, then have we confidence toward God.
22 And whatsoever we ask, we receive of him, because we keep his commandments, and do those things that are pleasing in his sight.
23 And this is his commandment, That we should believe on the name of his Son Jesus Christ, and love one another, as he gave us commandment.
24 And he that keeps his commandments dwells in him, and he in him. And hereby we know that he abides in us, by the Spirit which he has given us.
1 Beloved, believe not every spirit, but try the spirits whether they are of God: because many false prophets are gone out into the world.
2 Hereby know you the Spirit of God: Every spirit that confesses that Jesus Christ is come in the flesh is of God:
3 And every spirit that confesses not that Jesus Christ is come in the flesh is not of God: and this is that spirit of antichrist, whereof you have heard that it should come; and even now already is it in the world.
14 But their minds were blinded: for until this day remaineth the same vail untaken away in the reading of the old testament; which vail is done away in Christ.
15 But even unto this day, when Moses is read, the vail is upon their heart.
16 Nevertheless when it shall turn to the LORD, the vail shall be taken away.
17 Now the LORD is that Spirit: and where the Spirit of the LORD is, there is liberty.
18 But we all, with open face beholding as in a glass the glory of the LORD, are changed into the same image from glory to glory, even as by the Spirit of the LORD.
1 Therefore seeing we have this ministry, as we have received mercy, we faint not;
2 But have renounced the hidden things of dishonesty, not walking in craftiness, nor handling the word of God deceitfully; but by manifestation of the truth commending ourselves to every man's conscience in the sight of God.
3 But if our gospel be hid, it is hid to them that are lost:
4 In whom the god of this world has blinded the minds of them which believe not, lest the light of the glorious gospel of Christ, who is the image of God, should shine unto them.
5 For we preach not ourselves, but Christ Jesus the LORD; and ourselves your servants for Jesus' sake.
6 For God, who commanded the light to shine out of darkness, has shined in our hearts, to give the light of the knowledge of the glory of God in the face of Jesus Christ.
7 But we have this treasure in earthen vessels, that the excellency of the power may be of God, and not of us.)
4 You are of God, little children, and have overcome them: because greater is he that is in you, than he that is in the world.
5 They are of the world: therefore speak they of the world, and the world hears them.
6 We are of God: he that knows God hears us; he that is not of God hears not us. Hereby know we the spirit of truth, and the spirit of error.
7 Beloved, let us love one another: for love is of God; and every one that loves is born of God, and knows God.
8 He that loves not knows not God; for God is love.
9 In this was manifested the love of God toward us, because that God sent his only begotten Son into the world, that we might live through him.
10 Herein is love, not that we loved God, but that he loved us, and sent his Son to be the propitiation for our sins.
11 Beloved, if God so loved us, we ought also to love one another.
12 No man has seen God at any time. If we love one another, God dwells in us, and his love is perfected in us.
13 Hereby know we that we dwell in him, and he in us, because he has given us of his Spirit.
14 And we have seen and do testify that the Father sent the Son to be the Savior of the world.
15 Whosoever shall confess that Jesus is the Son of God, God dwells in him, and he in God.
16 And we have known and believed the love that God has to us. God is love; and he that dwells in love dwells in God, and God in him.
17 Herein is our love made perfect, that we may have boldness in the day of judgment: because as he is, so are we in this world.
18 There is no fear in love; but perfect love casts out fear: because fear has torment. He that fears is not made perfect in love.
19 We love him, because he first loved us.
20 If a man say, I love God, and hates his brother, he is a liar: for he that loves not his brother whom he has seen, how can he love God whom he has not seen?
21 And this commandment have we from him, That he who loves God love his brother also.
1 Whosoever believes that Jesus is the Christ is born of God: and every one that loves him that begat loves him also that is begotten of him.
2 By this we know that we love the children of God, when we love God, and keep his commandments.
3 For this is the love of God, that we keep his commandments: and his commandments are not grievous.
4 For whatsoever is born of God overcomes the world: and this is the victory that overcomes the world, even our faith.
5 Who is he that overcomes the world, but he that believes that Jesus is the Son of God?
6 This is he that came by water and blood, even Jesus Christ; not by water only, but by water and blood. And it is the Spirit that bears witness, because the Spirit is truth.
7 For there are three that bear record in heaven, the Father, the Word, and the Holy Ghost: and these three are one.
8 And there are three that bear witness in earth, the Spirit, and the water, and the blood: and these three agree in one.
9 If we receive the witness of men, the witness of God is greater: for this is the witness of God which he has testified of his Son.
10 He that believes on the Son of God has the witness in himself: he that believes not God has made him a liar; because he believes not the record that God gave of his Son.
11 And this is the record, that God has given to us eternal life, and this life is in his Son.
12 He that has the Son has life; and he that has not the Son of God has not life.
13 These things have I written unto you that believe on the name of the Son of God; that you may know that you have eternal life, and that you may believe on the name of the Son of God.
14 And this is the confidence that we have in him, that, if we ask any thing according to his will, he hears us:
15 And if we know that he hear us, whatsoever we ask, we know that we have the petitions that we desired of him.
16 If any man see his brother sin a sin which is not unto death, he shall ask, and he shall give him life for them that sin not unto death. There is a sin unto death: I do not say that he shall pray for it.
17 All unrighteousness is sin: and there is a sin not unto death.
18 We know that whosoever is born of God sins not; but he that is begotten of God keeps himself, and that wicked one touches him not.
19 And we know that we are of God, and the whole world lies in wickedness.
20 And we know that the Son of God is come, and has given us an understanding, that we may know him that is true, and we are in him that is true, even in his Son Jesus Christ. This is the true God, and eternal life.
21 Little children, keep yourselves from idols. Amen.