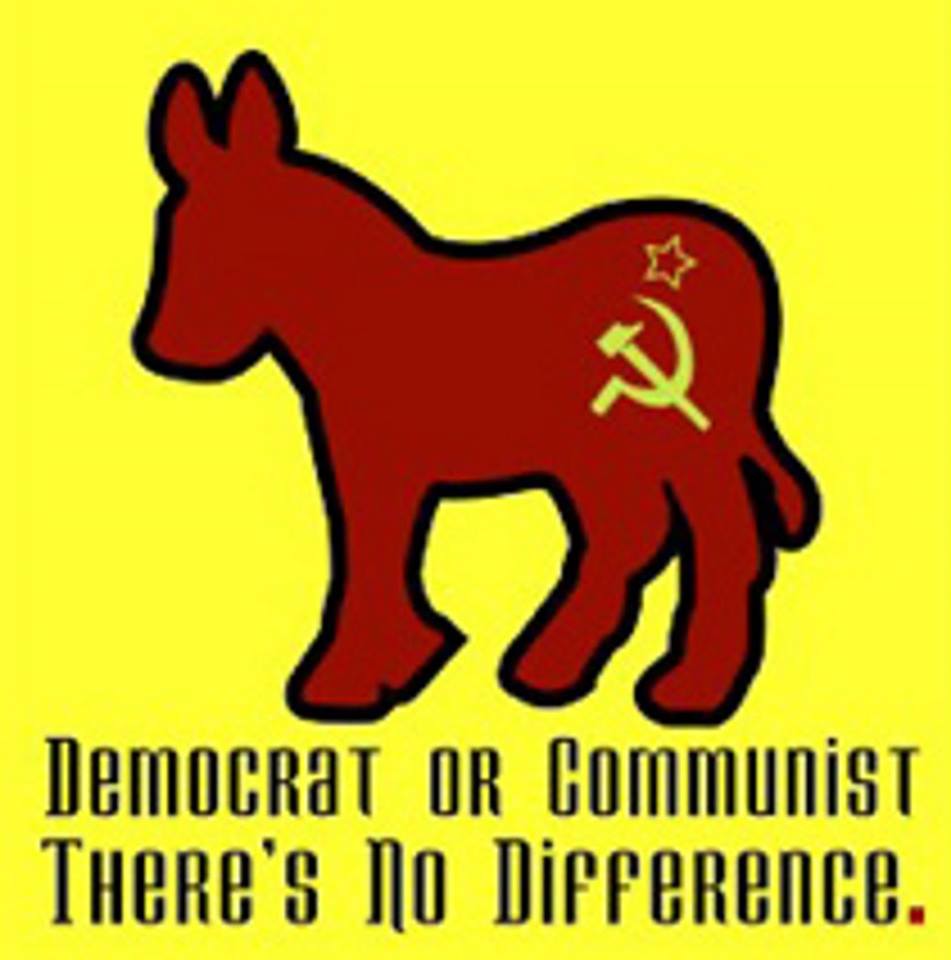 Be angry, and sin not: let not the sun go down upon your wrath: Neither give place to the devil.
The title is Ephesians 4:26 & 27 and is telling of righteous indignation, justified anger against those using devilish tactics, which are the sins against the innocent mentioned in the verses prior. Chief among these sins is to lie against the truth, even using the word of God deceitfully, unusually with the intended purpose to produce unrighteous wrath – as in making false accusations as the reason to publicly crucify a person, or to vilify a group. As we know, because we have previously discussed it in detail, this is the way of the demagogue. They (the Democrats) use their accusations to vilify a group (old white men and adult white people in general), falsely accusing them of depriving some group of something of momentary importance. The agitated are usually the ignorant and uninformed who are therefore easily swayed and manipulated by lies and deceit. The demagogue (the new Democrats) uses this mass hysteria to propel themselves into power, now with claims of a coming communist utopia, which will rival the success of nations such as Venezuela, Cuba and all those other Central and South American paradises.
(This obvious falsity is meant to show the lies of the Democrats and the truth of reality they deny. In communism, only the elites, and the party perpetrating its evil, live as kings above the misery. Everyone else starves; maybe not at first, but when it collapses under its own false assumptions, when the practical effects in the application overtake the theoretical. This is what the news media hides from public view: the misery under communism, as is now on display in Venezuela where they are almost eating each other. The fake news media isn't missing it – they are the mouthpieces of the communist movement, which they help hide behind labels such as "progressive," "liberal," and "socialist." I have heard Chris Matthews (MSNBC) openly admit to being a Marxist, which is merely a form of socialism mixed with capitalism. Marxism was the means that finished the destruction of the middle class in Russia. It allowed the Bolsheviks (Leninists as Marxist demagogues – Russia's Democrat labor party) to take power, and the Stalinists to turn it into full blown communism (and kill off tens of millions of their own people), inevitably collapsing when its lies were realized in the experience. Those who don't know history are doomed to repeat it.)
The modern fake news media, the Pravda (the Russian news service that broadcasted only party propaganda – and reverse labels itself as truth, Pravda meaning truth) of our time and place, may or may not know they are who they are. Most are products of the modern education system that produces the ignorant and uniformed, who have also been groomed to be lazy and without curiosity. We know to well the many instances in recent years where they were told obvious lies, which they merely reported without any balance or investigation. They all turned out to be lies, which they again may not even know were exposed to those who listen and read things that don't originate in their darkened disinformation abyss.
Friends, again I tell you what you already know. I remind you these people, the communist demagogues and their mouthpiece in the fake news media, have consciences that tell them there is nothing wrong with broadcasting obvious lies and using them for political purposes, as long as it gains their side power. There end, as we know, is to destroy our culture, so they can destroy our form of government and replace it with communism and all its misery. They will use any means no matter how evil. Our response, for now, must be to enlighten people – because they will not hear it from those whose intentions are to keep its light from all who haven't seen or heard it. Most of all, don't believe anything they say. They are liars, deceivers, using these as a tactic to manipulate the ignorant and uninformed held under their spell. There is no blue wave, white adults are not evil, the economy is good, Kavanaugh is not and never was a sexual predator, and Trump IS making America Great Again. More? Under Obama, you weren't able to keep your doctor and health care costs didn't decrease by $2,500 per family; we were not talking to moderates in Iran when He made the nuke deal they had no intention of keeping; a no-growth economy wasn't the new normal, and America is not and has never been the root of all evil in the world.
Friends, be angry about these thing, and sin not. VOTE REPUBLICAN! Do not do as the enemy does – do not lie against the truth.
Ephesians 4
1 I therefore, the prisoner of the LORD, beseech you that you walk worthy of the vocation wherewith you are called,
2 With all lowliness and meekness, with longsuffering, forbearing one another in love;
3 Endeavouring to keep the unity of the Spirit in the bond of peace.
4 There is one body, and one Spirit, even as you are called in one hope of your calling;
5 One LORD, one faith, one baptism,
6 One God and Father of all, who is above all, and through all, and in you all.
7 But unto every one of us is given grace according to the measure of the gift of Christ.
8 Wherefore he saith, When he ascended up on high, he led captivity captive, and gave gifts unto men.
9 (Now that he ascended, what is it but that he also descended first into the lower parts of the earth?
10 He that descended is the same also that ascended up far above all heavens, that he might fill all things.)
11 And he gave some, apostles; and some, prophets; and some, evangelists; and some, pastors and teachers;
12 For the perfecting of the saints, for the work of the ministry, for the edifying of the body of Christ:
13 Till we all come in the unity of the faith, and of the knowledge of the Son of God, unto a perfect man, unto the measure of the stature of the fulness of Christ:
14 That we henceforth be no more children, tossed to and fro, and carried about with every wind of doctrine, by the sleight of men, and cunning craftiness, whereby they lie in wait to deceive;
15 But speaking the truth in love, may grow up into him in all things, which is the head, even Christ:
16 From whom the whole body fitly joined together and compacted by that which every joint supplieth, according to the effectual working in the measure of every part, maketh increase of the body unto the edifying of itself in love.
17 This I say therefore, and testify in the LORD, that you henceforth walk not as other Gentiles walk, in the vanity of their mind,
18 Having the understanding darkened, being alienated from the life of God through the ignorance that is in them, because of the blindness of their heart:
19 Who being past feeling have given themselves over unto lasciviousness, to work all uncleanness with greediness.
20 But you have not so learned Christ;
21 If so be that you have heard him, and have been taught by him, as the truth is in Jesus:
22 That you put off concerning the former conversation the old man, which is corrupt according to the deceitful lusts;
23 And be renewed in the spirit of your mind;
24 And that you put on the new man, which after God is created in righteousness and true holiness.
25 Wherefore putting away lying, speak every man truth with his neighbour: for we are members one of another.
26 Be you angry, and sin not: let not the sun go down upon your wrath:
27 Neither give place to the devil.
28 Let him that stole steal no more: but rather let him labour, working with his hands the thing which is good, that he may have to give to him that needeth.
29 Let no corrupt communication proceed out of your mouth, but that which is good to the use of edifying, that it may minister grace unto the hearers.
30 And grieve not the holy Spirit of God, whereby you are sealed unto the day of redemption.
31 Let all bitterness, and wrath, and anger, and clamour, and evil speaking, be put away from you, with all malice:
32 And be you kind one to another, tenderhearted, forgiving one another, even as God for Christ's sake has forgiven you.
Psalm 27
1 The LORD is my light and my salvation; whom shall I fear? the LORD is the strength of my life; of whom shall I be afraid?
2 When the wicked, even mine enemies and my foes, came upon me to eat up my flesh, they stumbled and fell.
3 Though an host should encamp against me, my heart shall not fear: though war should rise against me, in this will I be confident.
4 One thing have I desired of the LORD, that will I seek after; that I may dwell in the house of the LORD all the days of my life, to behold the beauty of the LORD, and to enquire in his temple.
5 For in the time of trouble he shall hide me in his pavilion: in the secret of his tabernacle shall he hide me; he shall set me up upon a rock.
6 And now shall mine head be lifted up above mine enemies round about me: therefore will I offer in his tabernacle sacrifices of joy; I will sing, yea, I will sing praises unto the LORD.
7 Hear, O LORD, when I cry with my voice: have mercy also upon me, and answer me.
8 When you saidst, Seek you my face; my heart said unto you, Your face, LORD, will I seek.
9 Hide not your face far from me; put not your servant away in anger: you have been my help; leave me not, neither forsake me, O God of my salvation.
10 When my father and my mother forsake me, then the LORD will take me up.
11 Teach me your way, O LORD, and lead me in a plain path, because of mine enemies.
12 Deliver me not over unto the will of mine enemies: for false witnesses are risen up against me, and such as breathe out cruelty.
13 I had fainted, unless I had believed to see the goodness of the LORD in the land of the living.
14 Wait on the LORD: be of good courage, and he shall strengthen your heart: wait, I say, on the LORD.