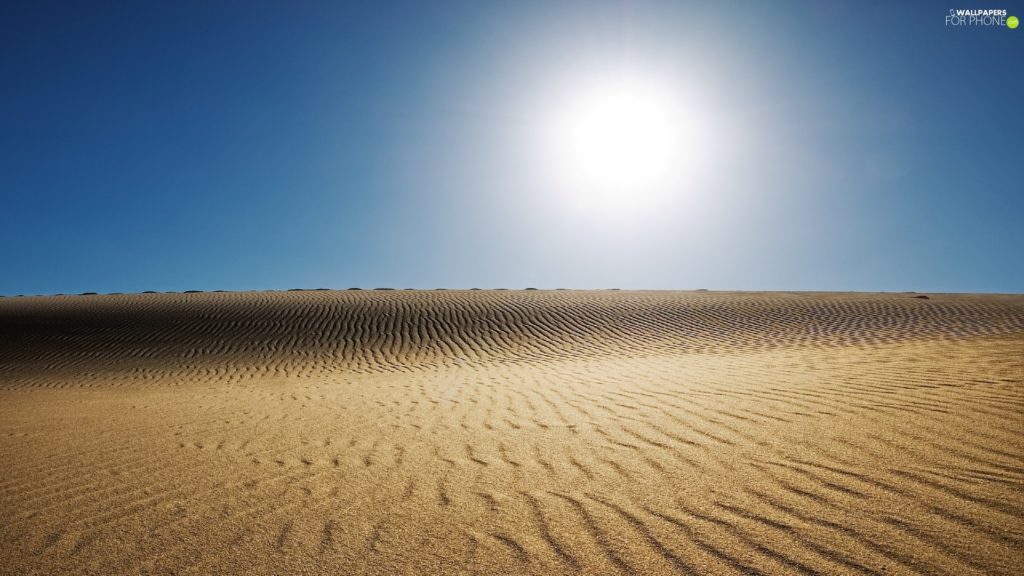 And your eyes shall see, and you shall say, The LORD will be magnified from the border of Israel.
The above is Malachi 1:5, which speaks of the same event as does the previous post's title, (Psalms 102:16) saying, "When the LORD shall build up Zion, he shall appear in his glory." The words "see" and "appear" are translated from the same Hebrew word, ra'ah, which later descriptively appears in Malachi 3:2 & 18, first as "when he appears" and then as "discern."
The title tells us this is when we "see," meaning "discern," the words of the messenger "when he appears," and then we will say "the LORD be magnified," meaning exalted (per the prior post) at the border of Israel. The word "border" is from the Hebrew word gbuwl, which we have discusses from its appearing rendered "landmark." We have seen it (gbuwl) meaning a cord, as in what ties us to our inheritance, marking out its boundary; or as a horizon where the sun rises, as in Malachi 4:2, which says, "But unto you that fear My name shall the Sun of righteousness arise with healing in His wings; and you shall go forth, and grow up as calves of the stall."
When the title verse tells us this occurs at "the border of Israel" it is speaking of this horizon, when God's people become Israel, meaning they assume their intended position, as His children, to rule and reign over the earth, as He would, in righteousness.
Malachi 1
1 The burden of the word of the LORD to Israel by Malachi [meaning My messenger].
2 I have loved you, says the LORD. Yet you say, Wherein have you loved us? Was not Esau Jacob's brother? says the LORD: yet I loved Jacob,
3 And I hated Esau, and laid his mountains and his heritage waste for the dragons [beasts who devour with wide-open mouths] of the wilderness.
4 Whereas Edom says, We are impoverished, but we will return and build the desolate places; thus says the LORD of hosts, They shall build, but I will throw down; and they shall call them, The border [gbuwl] of wickedness, and, The people against whom the LORD has indignation for ever [ever lasting contempt – as in Daniel 12:2 below].
5 And your eyes shall see [ra'ah], and you shall say, The LORD will be magnified from the border [gbuwl] of Israel.
6 A son honors his father, and a servant his master: if then I be a father, where is mine honor? and if I be a master, where is my fear? says the LORD of hosts unto you, O priests, that despise my name. And you say, Wherein have we despised your name?
7 You offer polluted bread upon mine altar; and you say, Wherein have we polluted you? In that you say, The table of the LORD is contemptible.
8 And if you offer the blind for sacrifice, is it not evil? and if you offer the lame and sick, is it not evil? offer it now unto your governor; will he be pleased with you, or accept [nasa'] your person? says the LORD of hosts.
9 And now, I pray you, beseech God that he will be gracious unto us: this has been by your means: will he regard [nasa'] your persons? says the LORD of hosts.
10 Who is there even among you that would shut the doors for naught? neither do you kindle fire on mine altar for naught. I have no pleasure in you, says the LORD of hosts, neither will I accept an offering at your hand.
11 For from the rising of the sun even unto the going down of the same my name shall be great among the Gentiles; and in every place incense shall be offered unto my name, and a pure offering: for my name shall be great among the heathen, says the LORD of hosts.
12 But you have profaned it, in that you say, The table of the LORD is polluted; and the fruit thereof, even his meat, is contemptible.
13 You said also, Behold, what a weariness is it! and you have snuffed at it, says the LORD of hosts; and you brought that which was torn, and the lame, and the sick; thus you brought an offering: should I accept this of your hand? says the LORD.
14 But cursed be the deceiver, which has in his flock a male, and vows, and sacrifices unto the LORD a corrupt thing: for I am a great King, says the LORD of hosts, and my name is dreadful among the heathen.
Malachi 2
1 And now, O you priests, this commandment is for you.
2 If you will not hear, and if you will not lay it to heart, to give glory unto my name, says the LORD of hosts, I will even send a curse upon you, and I will curse your blessings: yea, I have cursed them already, because you do not lay it to heart.
3 Behold, I will corrupt your seed, and spread dung upon your faces, even the dung of your solemn feasts; and one shall take you away [nasa'] with it.
4 And you shall know that I have sent this commandment unto you, that my covenant might be with Levi, says the LORD of hosts.
5 My covenant was with him of life and peace; and I gave them to him for the fear wherewith he feared me, and was afraid before my name.
6 The law of truth was in his mouth, and iniquity was not found in his lips: he walked with me in peace and equity, and did turn many away from iniquity.
7 For the priest's lips should keep knowledge, and they should seek the law at his mouth: for he is the messenger of the LORD of hosts.
8 But you are departed out of the way; you have caused many to stumble at the law; you have corrupted the covenant of Levi, says the LORD of hosts.
9 Therefore have I also made you contemptible and base before all the people, according as you have not kept my ways, but have been partial [nasa'] in the law.
10 Have we not all one father? has not one God created us? why do we deal treacherously every man against his brother, by profaning the covenant of our fathers?
11 Judah has dealt treacherously, and an abomination is committed in Israel and in Jerusalem; for Judah has profaned the holiness of the LORD which he loved, and has married the daughter of a strange god.
12 The LORD will cut off the man that does this, the master and the scholar, out of the tabernacles of Jacob, and him that offers an offering unto the LORD of hosts.
13 And this have you done again, covering the altar of the LORD with tears, with weeping, and with crying out, insomuch that he regards not the offering any more, or receives it with good will at your hand.
14 Yet you say, Wherefore? Because the LORD has been witness between you and the wife of your youth, against whom you have dealt treacherously: yet is she your companion, and the wife of your covenant.
15 And did not he make one? Yet had he the residue of the spirit. And wherefore one? That he might seek a godly seed. Therefore take heed to your spirit, and let none deal treacherously against the wife of his youth.
16 For the LORD, the God of Israel, says that he hates putting away: for one covers violence with his garment, says the LORD of hosts: therefore take heed to your spirit, that you deal not treacherously.
17 You have wearied the LORD with your words. Yet you say, Wherein have we wearied him? When you say, Every one that does evil is good in the sight of the LORD, and he delights in them; or, Where is the God of judgment?
Malachi 3
1 Behold, I will send my messenger, and he shall prepare the way before me: and the LORD, whom you seek, shall suddenly come to his temple, even the messenger of the covenant, whom you delight in: behold, he shall come, says the LORD of hosts.
2 But who may abide the day of his coming? and who shall stand ['amad] when he appears [ra'ah]? for he is like a refiner's fire, and like fullers' soap:
3 And he shall sit as a refiner and purifier of silver: and he shall purify the sons of Levi, and purge them as gold and silver, that they may offer unto the LORD an offering in righteousness.
4 Then shall the offering of Judah and Jerusalem be pleasant unto the LORD, as in the days of old, and as in former years.
5 And I will come near to you to judgment; and I will be a swift witness against the sorcerers, and against the adulterers, and against false swearers, and against those that oppress the hireling in his wages, the widow, and the fatherless, and that turn aside the stranger from his right, and fear not me, says the LORD of hosts.
6 For I am the LORD, I change not; therefore you sons of Jacob are not consumed.
7 Even from the days of your fathers you are gone away from mine ordinances, and have not kept them. Return unto me, and I will return unto you, says the LORD of hosts. But you said, Wherein shall we return?
8 Will a man rob God? Yet you have robbed me. But you say, Wherein have we robbed you? In tithes and offerings.
9 You are cursed with a curse: for you have robbed me, even this whole nation.
10 Bring you all the tithes into the storehouse, that there may be meat in mine house, and prove me now herewith, says the LORD of hosts, if I will not open you the windows of heaven, and pour you out a blessing, that there shall not be room enough to receive it.
11 And I will rebuke the devourer for your sakes, and he shall not destroy the fruits of your ground; neither shall your vine cast her fruit before the time in the field, says the LORD of hosts.
12 And all nations shall call you blessed: for you shall be a delightsome land, says the LORD of hosts.
13 Your words have been stout against me, says the LORD. Yet you say, What have we spoken so much against you?
14 You have said, It is vain to serve God: and what profit is it that we have kept his ordinance, and that we have walked mournfully before the LORD of hosts?
15 And now we call the proud happy; yea, they that work wickedness are set up; yea, they that tempt God are even delivered.
16 Then they that feared the LORD spoke often one to another: and the LORD hearkened, and heard it, and a book of remembrance was written before him for them that feared the LORD, and that thought upon his name.
17 And they shall be mine, says the LORD of hosts, in that day when I make up my jewels; and I will spare them, as a man spares his own son that serves him.
18 Then shall you return, and discern [ra'ah] between the righteous and the wicked, between him that serves God and him that serves him not.
Malachi 4
1 For, behold, the day comes, that shall burn as an oven; and all the proud, yea, and all that do wickedly, shall be stubble: and the day that comes shall burn them up, says the LORD of hosts, that it shall leave them neither root nor branch.
2 But unto you that fear my name shall the Sun of righteousness arise with healing in his wings; and you shall go forth, and grow up as calves of the stall.
3 And you shall tread down the wicked; for they shall be ashes under the soles of your feet in the day that I shall do this, says the LORD of hosts.
4 Remember you the law of Moses my servant, which I commanded unto him in Horeb for all Israel, with the statutes and judgments.
5 Behold, I will send you Elijah the prophet [the destroyer of the false prophets who've blinded the world – kept it from discerning the LORD] before the coming of the great and dreadful day of the LORD:
6 And he shall turn the heart of the fathers to the children, and the heart of the children to their fathers, lest I come and smite the earth with a curse.
When Malachi 3:2 askes who will stand ('amad) it is referring us to Daniel 12:1, when the angel Michael stands, his name meaning He is like God, as His messenger, who awaken God's people (and Edom) from their sleep and into the light (understanding – ra'ah).
Daniel 12
1 And at that time shall Michael stand up ['amad], the great prince which stands ['amad] for the children of your people: and there shall be a time of trouble, such as never was since there was a nation even to that same time: and at that time your people shall be delivered, every one that shall be found written in the book.
2 And many of them that sleep in the dust of the earth shall awake, some to everlasting life, and some to shame and everlasting contempt.
3 And they that be wise shall shine as the brightness of the firmament; and they that turn many to righteousness as the stars for ever and ever.
4 But you, O Daniel, shut up the words, and seal the book, even to the time of the end: many shall run to and fro, and knowledge shall be increased.
5 Then I Daniel looked [ra'ah – understood], and, behold, there stood ['amad] other two, the one on this side of the bank of the river, and the other on that side of the bank of the river.
6 And one said to the man clothed in linen, which was upon the waters of the river, How long shall it be to the end of these wonders?
7 And I heard the man clothed in linen, which was upon the waters of the river, when he held up his right hand and his left hand unto heaven, and swore by him that lives for ever that it shall be for a time, times, and an half [these verses are speaking of understanding recorded events of the past, and them giving us an understanding of the event in our time, so we can rightly divide their meaning and know the way forward – these are Ezekiel's wheel within a wheel]; and when he shall have accomplished to scatter the power of the holy people, all these things shall be finished.
8 And I heard, but I understood not: then said I, O my LORD, what shall be the end of these things?
9 And he said, Go your way, Daniel: for the words are closed up and sealed till the time of the end.
10 Many shall be purified, and made white, and tried; but the wicked shall do wickedly: and none of the wicked shall understand; but the wise shall understand.
11 And from the time that the daily sacrifice shall be taken away, and the abomination that makes desolate set up, there shall be a thousand two hundred and ninety days.
12 Blessed is he that waits, and comes to the thousand three hundred and five and thirty days. [As we know, this is speaking of the time of Abram's (Abrahams) sleep.]
13 But go you your way till the end be: for you shall rest, and stand ['amad] in your lot at the end of the days.
Ephesians 6
1 Children, obey your parents in the LORD: for this is right.
2 Honor thy father and mother; which is the first commandment with promise;
3 That it may be well with you, and you may live long on the earth.
4 And, you fathers, provoke not your children to wrath: but bring them up in the nurture and admonition of the LORD.
5 Servants, be obedient to them that are your masters according to the flesh, with fear and trembling, in singleness of your heart, as unto Christ;
6 Not with eyeservice, as men-pleasers; but as the servants of Christ, doing the will of God from the heart;
7 With good will doing service, as to the LORD, and not to men:
8 Knowing that whatsoever good thing any man does, the same shall he receive of the LORD, whether he be bond or free.
9 And, you masters, do the same things unto them, forbearing threatening: knowing that your Master also is in heaven; neither is there respect of persons with him.
10 Finally, my brethren, be strong in the LORD, and in the power of his might.
11 Put on the whole armor of God, that you may be able to stand against the wiles of the devil.
12 For we wrestle not against flesh and blood, but against principalities, against powers, against the rulers of the darkness of this world, against spiritual wickedness in high places.
13 Wherefore take unto you the whole armor of God, that you may be able to withstand in the evil day, and having done all, to stand.
14 Stand therefore, having your loins girt about with truth, and having on the breastplate of righteousness;
15 And your feet shod with the preparation of the gospel of peace;
16 Above all, taking the shield of faith, wherewith you shall be able to quench all the fiery darts of the wicked.
17 And take the helmet of salvation, and the sword of the Spirit, which is the word of God:
18 Praying always with all prayer and supplication in the Spirit, and watching thereunto with all perseverance and supplication for all saints;
19 And for me, that utterance may be given unto me, that I may open my mouth boldly, to make known the mystery of the gospel,
20 For which I am an ambassador in bonds: that therein I may speak boldly, as I ought to speak.
Romans 9
1 I say the truth in Christ, I lie not, my conscience also bearing me witness in the Holy Ghost,
2 That I have great heaviness and continual sorrow in my heart.
3 For I could wish that myself were accursed from Christ for my brethren, my kinsmen according to the flesh:
4 Who are Israelites; to whom pertaineth the adoption, and the glory, and the covenants, and the giving of the law, and the service of God, and the promises;
5 Whose are the fathers, and of whom as concerning the flesh Christ came, who is over all, God blessed for ever. Amen.
6 Not as though the word of God has taken none effect. For they are not all Israel, which are of Israel:
7 Neither, because they are the seed of Abraham, are they all children: but, In Isaac shall your seed be called.
8 That is, They which are the children of the flesh, these are not the children of God: but the children of the promise are counted for the seed.
9 For this is the word of promise, At this time will I come, and Sarah shall have a son.
10 And not only this; but when Rebecca also had conceived by one, even by our father Isaac;
11 (For the children being not yet born, neither having done any good or evil, that the purpose of God according to election might stand, not of works, but of him that calls;)
12 It was said unto her, The elder shall serve the younger.
13 As it is written, Jacob have I loved, but Esau have I hated.
14 What shall we say then? Is there unrighteousness with God? God forbid.
15 For he says to Moses, I will have mercy on whom I will have mercy, and I will have compassion on whom I will have compassion.
16 So then it is not of him that wills, nor of him that runs, but of God that shows mercy.
17 For the scripture says unto Pharaoh, Even for this same purpose have I raised you up, that I might show my power in you, and that my name might be declared throughout all the earth.
18 Therefore has he mercy on whom he will have mercy, and whom he will he hardens.
19 You will say then unto me, Why does he yet find fault? For who has resisted his will?
20 Nay but, O man, who are you that replies against God? Shall the thing formed say to him that formed it, Why have you made me thus?
21 Has not the potter power over the clay, of the same lump to make one vessel unto honor, and another unto dishonor?
22 What if God, willing to show his wrath, and to make his power known, endured with much longsuffering the vessels of wrath fitted to destruction:
23 And that he might make known the riches of his glory on the vessels of mercy, which he had afore prepared unto glory,
24 Even us, whom he has called, not of the Jews only, but also of the Gentiles?
25 As he says also in Hosea, I will call them my people, which were not my people; and her beloved, which was not beloved.
26 And it shall come to pass, that in the place where it was said unto them, You are not my people; there shall they be called the children of the living God.
27 Isaiah also cries concerning Israel, Though the number of the children of Israel be as the sand of the sea, a remnant shall be saved:
28 For he will finish the work, and cut it short in righteousness: because a short work will the LORD make upon the earth.
29 And as Isaiah said before, Except the LORD of Sabaoth had left us a seed, we had been as Sodom, and been made like unto Gomorrah.
30 What shall we say then? That the Gentiles, which followed not after righteousness, have attained to righteousness, even the righteousness which is of faith.
31 But Israel, which followed after the law of righteousness, has not attained to the law of righteousness.
32 Wherefore? Because they sought it not by faith, but as it were by the works of the law. For they stumbled at that stumbling-stone;
33 As it is written, Behold, I lay in Sion a stumbling-stone and rock of offence: and whosoever believes on him shall not be ashamed.
Romans 10
1 Brethren, my heart's desire and prayer to God for Israel is, that they might be saved.
2 For I bear them record that they have a zeal of God, but not according to knowledge.
3 For they being ignorant of God's righteousness, and going about to establish their own righteousness, have not submitted themselves unto the righteousness of God.
4 For Christ is the end of the law for righteousness to every one that believes.
5 For Moses describes the righteousness which is of the law, That the man which does those things shall live by them.
6 But the righteousness which is of faith speaks on this wise, Say not in your heart, Who shall ascend into heaven? (that is, to bring Christ down from above:)
7 Or, Who shall descend into the deep? (that is, to bring up Christ again from the dead.)
8 But what says it? The word is nigh you, even in your mouth, and in your heart: that is, the word of faith, which we preach;
9 That if you shall confess with your mouth the LORD Jesus, and shall believe in your heart that God has raised him from the dead, you shall be saved.
10 For with the heart man believes unto righteousness; and with the mouth confession is made unto salvation.
11 For the scripture says, Whosoever believes on him shall not be ashamed.
12 For there is no difference between the Jew and the Greek: for the same LORD over all is rich unto all that call upon him.
13 For whosoever shall call upon the name of the LORD shall be saved.
14 How then shall they call on him in whom they have not believed? and how shall they believe in him of whom they have not heard? and how shall they hear without a preacher?
15 And how shall they preach, except they be sent? as it is written, How beautiful are the feet of them that preach the gospel of peace, and bring glad tidings of good things!
16 But they have not all obeyed the gospel. For Isaiah says, LORD, who has believed our report?
17 So then faith comes by hearing, and hearing by the word of God.
18 But I say, Have they not heard? Yes truly, their sound went into all the earth, and their words unto the ends of the world.
19 But I say, Did not Israel know? First Moses says, I will provoke you to jealousy by them that are no people, and by a foolish nation I will anger you.
20 But Isaiah is very bold, and says, I was found of them that sought me not; I was made manifest unto them that asked not after me.
21 But to Israel he says, All day long I have stretched forth my hands unto a disobedient and gainsaying people.
Romans 11
1 I say then, Has God cast away his people? God forbid. For I also am an Israelite, of the seed of Abraham, of the tribe of Benjamin.
2 God has not cast away his people which he foreknew. Wot you not what the scripture says of Elijah? how he makes intercession to God against Israel saying,
3 LORD, they have killed your prophets, and digged down your altars; and I am left alone, and they seek my life.
4 But what says the answer of God unto him? I have reserved to myself seven thousand men, who have not bowed the knee to the image of Baal.
5 Even so then at this present time also there is a remnant according to the election of grace.
6 And if by grace, then is it no more of works: otherwise grace is no more grace. But if it be of works, then it is no more grace: otherwise work is no more work.
7 What then? Israel has not obtained that which he seeks for; but the election has obtained it, and the rest were blinded.
8 (According as it is written, God has given them the spirit of slumber, eyes that they should not see, and ears that they should not hear;) unto this day.
9 And David says, Let their table be made a snare, and a trap, and a stumbling-block, and a recompense unto them:
10 Let their eyes be darkened, that they may not see, and bow down their back always.
11 I say then, Have they stumbled that they should fall? God forbid: but rather through their fall salvation is come unto the Gentiles, for to provoke them to jealousy.
12 Now if the fall of them be the riches of the world, and the diminishing of them the riches of the Gentiles; how much more their fullness?
13 For I speak to you Gentiles, inasmuch as I am the apostle of the Gentiles, I magnify mine office:
14 If by any means I may provoke to emulation them which are my flesh, and might save some of them.
15 For if the casting away of them be the reconciling of the world, what shall the receiving of them be, but life from the dead?
16 For if the first-fruit be holy, the lump is also holy: and if the root be holy, so are the branches.
17 And if some of the branches be broken off, and you, being a wild olive tree, wert grafted in among them, and with them partakes of the root and fatness of the olive tree;
18 Boast not against the branches. But if you boast, you bear not the root, but the root you.
19 You will say then, The branches were broken off, that I might be grafted in.
20 Well; because of unbelief they were broken off, and you stand by faith. Be not high-minded, but fear:
21 For if God spared not the natural branches, take heed lest he also spare not you.
22 Behold therefore the goodness and severity of God: on them which fell, severity; but toward you, goodness, if you continue in his goodness: otherwise you also shall be cut off.
23 And they also, if they abide not still in unbelief, shall be grafted in: for God is able to graft them in again.
24 For if you wert cut out of the olive tree which is wild by nature, and wert grafted contrary to nature into a good olive tree: how much more shall these, which be the natural branches, be grafted into their own olive tree?
25 For I would not, brethren, that you should be ignorant of this mystery, lest you should be wise in your own conceits; that blindness in part is happened to Israel, until the fullness of the Gentiles be come in.
26 And so all Israel shall be saved: as it is written, There shall come out of Zion the Deliverer, and shall turn away ungodliness from Jacob:
27 For this is my covenant unto them, when I shall take away their sins.
28 As concerning the gospel, they are enemies for your sakes: but as touching the election, they are beloved for the father's sakes.
29 For the gifts and calling of God are without repentance.
30 For as you in times past have not believed God, yet have now obtained mercy through their unbelief:
31 Even so have these also now not believed, that through your mercy they also may obtain mercy.
32 For God has concluded them all in unbelief, that he might have mercy upon all.
33 O the depth of the riches both of the wisdom and knowledge of God! how unsearchable are his judgments, and his ways past finding out!
34 For who has known the mind of the LORD? or who has been his counselor?
35 Or who has first given to him, and it shall be recompensed unto him again?
36 For of him, and through him, and to him, are all things: to whom be glory for ever. Amen.
Psalms 4
1 Hear me when I call, O God of my righteousness: you have enlarged me when I was in distress; have mercy upon me, and hear my prayer.
2 O you sons of men, how long will you turn my glory into shame? how long will you love vanity [what is worthless], and seek after leasing [falsehood]? Selah.
3 But know that the LORD has set apart him that is godly for himself: the LORD will hear when I call unto him.
4 Stand in awe, and sin not: commune with your own heart upon your bed, and be still. Selah.
5 Offer the sacrifices of righteousness, and put your trust in the LORD.
6 There be many that say, Who will show [ra'ah] us any good? LORD, lift [nasa'] you up the light of your countenance [understanding Your presence] upon us.
7 You have put gladness in my heart, more than in the time that their corn and their wine increased.
8 I will both lay me down in peace, and sleep: for you, LORD, only make me dwell in safety.