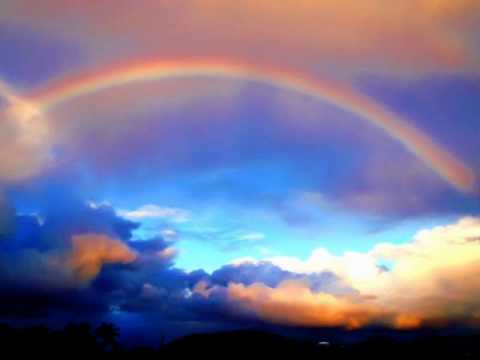 Jesus answered them, Many good works have I shown you from my Father; for which of those works do you stone me?
Friends, it appears the door to the ark has been closed, the heathen inflicting it on themselves without any human manipulation. It also appears, from here onward, anyone newly seeing these posts will have to see them through your sharing and forwarding. Hopefully, by now you know me well enough to realize it is the LORD Jesus Christ Himself, in me, calling all to himself, to the salvation only found in Him (see Amos 7:14 & 15). It is His word that effectually works in us, to change and conform us to His mind and will, to the realization we are in His presence at His coming.
1 Thessalonians 2
1 For yourselves, brethren, know our entrance in unto you, that it was not in vain:
2 But even after that we had suffered before, and were shamefully entreated, as you know, at Philippi, we were bold in our God to speak unto you the gospel of God with much contention.
3 For our exhortation was not of deceit, nor of uncleanness, nor in guile:
4 But as we were allowed of God to be put in trust with the gospel, even so we speak; not as pleasing men, but God, which tries our hearts.
5 For neither at any time used we flattering words, as you know, nor a cloak of covetousness; God is witness:
6 Nor of men sought we glory, neither of you, nor yet of others, when we might have been burdensome, as the apostles of Christ.
7 But we were gentle among you, even as a nurse cherishes her children:
8 So being affectionately desirous of you, we were willing to have imparted unto you, not the gospel of God only, but also our own souls, because you were dear unto us.
9 For you remember, brethren, our labor and travail: for laboring night and day, because we would not be chargeable unto any of you, we preached unto you the gospel of God.
10 You are witnesses, and God also, how holily and justly and un-blamably we behaved ourselves among you that believe:
11 As you know how we exhorted and comforted and charged every one of you, as a father does his children,
12 That you would walk worthy of God, who has called you unto his kingdom and glory.
13 For this cause also thank we God without ceasing, because, when you received the word of God which you heard of us, you received it not as the word of men, but as it is in truth, the word of God, which effectually works also in you that believe.
14 For you, brethren, became followers of the churches of God which in Judaea are in Christ Jesus: for you also have suffered like things of your own countrymen, even as they have of the Jews:
15 Who both killed the LORD Jesus, and their own prophets, and have persecuted us; and they please not God, and are contrary to all men:
16 Forbidding us to speak to the Gentiles that they might be saved, to fill up their sins always: for the wrath is come upon them to the uttermost.
17 But we, brethren, being taken from you for a short time in presence, not in heart, endeavored the more abundantly to see your face with great desire.
18 Wherefore we would have come unto you, even I Paul [Timothy, in the name of Jesus my LORD], once and again; but Satan hindered us.
19 For what is our hope, or joy, or crown of rejoicing? Are not even you in the presence of our LORD Jesus Christ at his coming?
20 For you are our glory and joy.
The LORD began today, in John 10:32, telling of the response of men to His teaching and preaching, as Paul also describes above. John 10 begins with the LORD saying He is the door, and hearing His voice is what opens the door, and there is no other way in.
Friends, I tell you the truth, there are no other words, there is no other voice, no other way, into the kingdom of heaven. The Word the LORD is speaking through me is the only way in. Thus says the LORD, "I am the way, the truth, and the life: no man comes unto the Father, but by me. If you had known me, you should have known my Father also: and from henceforth you know him, and have seen him."
John 10
1 Truly, truly, I say unto you, He that enters not by the door into the sheepfold, but climbs up some other way, the same is a thief and a robber.
2 But he that enters in by the door is the shepherd of the sheep.
3 To him the porter opens; and the sheep hear his voice: and he calls his own sheep by name, and leads them out.
4 And when he put forth his own sheep, he goes before them, and the sheep follow him: for they know his voice.
5 And a stranger will they not follow, but will flee from him: for they know not the voice of strangers.
6 This parable spoke Jesus unto them: but they understood not what things they were which he spoke unto them.
7 Then said Jesus unto them again, Truly, truly, I say unto you, I am the door of the sheep.
8 All that ever came before me are thieves and robbers: but the sheep did not hear them.
9 I am the door: by me if any man enter in, he shall be saved, and shall go in and out, and find pasture.
10 The thief comes not, but for to steal, and to kill, and to destroy: I am come that they might have life, and that they might have it more abundantly.
11 I am the good shepherd: the good shepherd gives his life for the sheep.
12 But he that is a hireling, and not the shepherd, whose own the sheep are not, sees the wolf coming, and leaves the sheep, and flees: and the wolf catches them, and scatters the sheep.
13 The hireling flees, because he is a hireling, and cares not for the sheep.
14 I am the good shepherd, and know my sheep, and am known of mine.
15 As the Father knows me, even so know I the Father: and I lay down my life for the sheep.
16 And other sheep I have, which are not of this fold: them also I must bring, and they shall hear my voice; and there shall be one fold, and one shepherd.
17 Therefore does my Father love me, because I lay down my life, that I might take it again.
18 No man taketh it from me, but I lay it down of myself. I have power to lay it down, and I have power to take it again. This commandment have I received of my Father.
19 There was a division therefore again among the Jews for these sayings.
20 And many of them said, He has a devil, and is mad; why hear you him?
21 Others said, These are not the words of him that has a devil. Can a devil open the eyes of the blind?
22 And it was at Jerusalem the feast of the dedication, and it was winter.
23 And Jesus walked in the temple in Solomon's porch.
24 Then came the Jews round about him, and said unto him, How long do you make us to doubt? If you be the Christ, tell us plainly.
25 Jesus answered them, I told you, and you believed not: the works that I do in my Father's name, they bear witness of me.
26 But you believe not, because you are not of my sheep, as I said unto you.
27 My sheep hear my voice, and I know them, and they follow me:
28 And I give unto them eternal life; and they shall never perish, neither shall any man pluck them out of my hand.
29 My Father, which gave them me, is greater than all; and no man is able to pluck them out of my Father's hand.
30 I and my Father are one.
31 Then the Jews took up stones again to stone him.
32 Jesus answered them, Many good works have I shown you from my Father; for which of those works do you stone me?
33 The Jews answered him, saying, For a good work we stone you not; but for blasphemy; and because that you, being a man, make yourself God.
34 Jesus answered them, Is it not written in your law, I said, You are gods?
35 If he called them gods, unto whom the word of God came, and the scripture cannot be broken;
36 Say you of him, whom the Father has sanctified, and sent into the world, You blaspheme; because I said, I am the Son of God?
37 If I do not the works of my Father, believe me not.
38 But if I do, though you believe not me, believe the works: that you may know, and believe, that the Father is in me, and I in him.
39 Therefore they sought again to take him: but he escaped out of their hand,
40 And went away again beyond Jordan into the place where John at first baptized; and there he abode.
41 And many resorted unto him, and said, John did no miracle: but all things that John spoke of this man were true.
42 And many believed on him there.
As we saw in the previous post and many before it, the mansions the LORD comes to prepare, first unknown as the LORD's messenger, as in John the Baptist, as in Elijah, as in all His prophets and apostles, are His people He is now perfecting. He has come to purge and exercise us from the corrupt teaching and the control of men who have recklessly done violence to His word (TRUTH). He has come into a world blinded, in the darkness of its own creation, to give us sight (understanding) meant for only one end: seeing Him, His glory and presence.
When the LORD, above in John 10:3, tells us that He calls us by our name and leads us out, he referring us to Isaiah 52 and Hebrews 12, where he calls us Zion, and Jerusalem, His holy city. In Hebrews 12 we see we are corrected by His voice, which is shaking heaven and earth, and we are told not to refuse the one speaking. In Isaiah 52 the voice is of a watchman comforting us, as the Holy Spirit leading us into all truth, the LORD yet unknown, calling us to come from among what is unclean (into His holy city and peace).
Isaiah tells us this is the LORD's holy arm, His work, made bare before all the world, causing us to see and consider we have not heard from any other. This is followed by Isaiah, in Isaiah 53:1, asking, "Who has believed our report, and to whom is the arm of the LORD revealed." This statement is referring us to Isaiah, earlier, in Isaiah 28:19, where he says the only vexation is to understand the report. There the LORD is speaking to the drunken leaders of His people in this latter-day: Ephraim. In Isaiah 52 they are Zion, the holy city Jerusalem, He calls to awaken and put on strength as a garment. In the previous post, in Malachi 2:16, we saw the garment we are called away from is covering violence: the uncleanness: the lies that have replaced God's truth.
Isaiah 28
1 Woe to the crown of pride, to the drunkards of Ephraim, whose glorious beauty is a fading flower, which are on the head of the fat valleys of them that are overcome with wine!
2 Behold, the LORD has a mighty and strong one, which as a tempest of hail and a destroying storm, as a flood of mighty waters overflowing, shall cast down to the earth with the hand.
3 The crown of pride, the drunkards of Ephraim, shall be trodden under feet:
4 And the glorious beauty, which is on the head of the fat valley, shall be a fading flower, and as the hasty fruit before the summer; which when he that looks upon it sees, while it is yet in his hand he eat it up.
5 In that day shall the LORD of hosts be for a crown of glory, and for a diadem of beauty, unto the residue of his people,
6 And for a spirit of judgment to him that sits in judgment, and for strength to them that turn the battle to the gate.
7 But they also have erred through wine, and through strong drink are out of the way; the priest and the prophet have erred through strong drink, they are swallowed up of wine, they are out of the way through strong drink; they err in vision, they stumble in judgment.
8 For all tables are full of vomit and filthiness, so that there is no place clean.
9 Whom shall he teach knowledge? and whom shall he make to understand doctrine? them that are weaned from the milk, and drawn from the breasts.
10 For precept must be upon precept, precept upon precept; line upon line, line upon line; here a little, and there a little:
11 For with stammering lips and another tongue will he speak to this people.
12 To whom he said, This is the rest wherewith you may cause the weary to rest; and this is the refreshing: yet they would not hear.
13 But the word of the LORD was unto them precept upon precept, precept upon precept; line upon line, line upon line; here a little, and there a little; that they might go, and fall backward, and be broken, and snared, and taken.
14 Wherefore hear the word of the LORD, you scornful men, that rule this people which is in Jerusalem.
15 Because you have said, We have made a covenant with death, and with hell are we at agreement; when the overflowing scourge shall pass through, it shall not come unto us: for we have made lies our refuge, and under falsehood have we hid ourselves:
16 Therefore thus says the LORD God, Behold, I lay in Zion for a foundation a stone, a tried stone, a precious corner stone, a sure foundation: he that believes shall not make haste.
17 Judgment also will I lay to the line, and righteousness to the plummet: and the hail shall sweep away the refuge of lies, and the waters shall overflow the hiding place.
18 And your covenant with death shall be disannulled, and your agreement with hell shall not stand; when the overflowing scourge shall pass through, then you shall be trodden down by it.
19 From the time that it goes forth it shall take you: for morning by morning shall it pass over, by day and by night: and it shall be a vexation only to understand the report.
20 For the bed is shorter than that a man can stretch himself on it: and the covering narrower than that he can wrap himself in it.
21 For the LORD shall rise up as in mount Perazim, he shall be wroth as in the valley of Gibeon, that he may do his work, his strange work; and bring to pass his act, his strange act.
22 Now therefore be you not mockers, lest your bands be made strong: for I have heard from the LORD God of hosts a consumption, even determined upon the whole earth.
23 Give you ear, and hear my voice; hearken, and hear my speech.
24 Does the plowman plow all day to sow? does he open and break the clods of his ground?
25 When he has made plain the face thereof, does he not cast abroad the fitches, and scatter the cummin, and cast in the principal wheat and the appointed barley and the rie in their place? [The LORD in me has prepared the ground, into which you must broadcast this word].
26 For his God does instruct him to discretion, and does teach him.
27 For the fitches are not threshed with a threshing instrument, neither is a cart wheel turned about upon the cummin; but the fitches are beaten out with a staff, and the cummin with a rod.
28 Bread corn is bruised; because he will not ever be threshing it, nor break it with the wheel of his cart, nor bruise it with his horsemen. [We shall reap, and separate the wheat from the tares.]
29 This also comes forth from the LORD of hosts, which is wonderful in counsel, and excellent in working.
Hebrews 11
1 Now faith is the substance of things hoped for, the evidence of things not seen.
2 For by it the elders obtained a good report.
3 Through faith we understand that the worlds were framed by the word of God, so that things which are seen were not made of things which do appear.
4 By faith Abel offered unto God a more excellent sacrifice than Cain, by which he obtained witness that he was righteous, God testifying of his gifts: and by it he being dead yet speaks.
5 By faith Enoch was translated that he should not see death; and was not found, because God had translated him: for before his translation he had this testimony, that he pleased God.
6 But without faith it is impossible to please him: for he that comes to God must believe that he is, and that he is a rewarder of them that diligently seek him.
7 By faith Noah, being warned of God of things not seen as yet, moved with fear, prepared an ark to the saving of his house; by the which he condemned the world, and became heir of the righteousness which is by faith.
8 By faith Abraham, when he was called to go out into a place which he should after receive for an inheritance, obeyed; and he went out, not knowing whither he went.
9 By faith he sojourned in the land of promise, as in a strange country, dwelling in tabernacles with Isaac and Jacob, the heirs with him of the same promise:
10 For he looked for a city which has foundations, whose builder and maker is God.
11 Through faith also Sara herself received strength to conceive seed, and was delivered of a child when she was past age, because she judged him faithful who had promised.
12 Therefore sprang there even of one, and him as good as dead, so many as the stars of the sky in multitude, and as the sand which is by the sea shore innumerable.
13 These all died in faith, not having received the promises, but having seen them afar off, and were persuaded of them, and embraced them, and confessed that they were strangers and pilgrims on the earth.
14 For they that say such things declare plainly that they seek a country.
15 And truly, if they had been mindful of that country from whence they came out, they might have had opportunity to have returned.
16 But now they desire a better country, that is, an heavenly: wherefore God is not ashamed to be called their God: for he has prepared for them a city.
17 By faith Abraham, when he was tried, offered up Isaac: and he that had received the promises offered up his only begotten son,
18 Of whom it was said, That in Isaac shall your seed be called:
19 Accounting that God was able to raise him up, even from the dead; from whence also he received him in a figure.
20 By faith Isaac blessed Jacob and Esau concerning things to come.
21 By faith Jacob, when he was a dying, blessed both the sons of Joseph; and worshipped, leaning upon the top of his staff.
22 By faith Joseph, when he died, made mention of the departing of the children of Israel; and gave commandment concerning his bones.
23 By faith Moses, when he was born, was hid three months of his parents, because they saw he was a proper child; and they were not afraid of the king's commandment.
24 By faith Moses, when he was come to years, refused to be called the son of Pharaoh's daughter;
25 Choosing rather to suffer affliction with the people of God, than to enjoy the pleasures of sin for a season;
26 Esteeming the reproach of Christ greater riches than the treasures in Egypt: for he had respect unto the recompense of the reward.
27 By faith he forsook Egypt, not fearing the wrath of the king: for he endured, as seeing him who is invisible.
28 Through faith he kept the Passover, and the sprinkling of blood, lest he that destroyed the firstborn should touch them.
29 By faith they passed through the Red sea as by dry land: which the Egyptians assaying to do were drowned.
30 By faith the walls of Jericho fell down, after they were compassed about seven days.
31 By faith the harlot Rahab perished not with them that believed not, when she had received the spies with peace.
32 And what shall I more say? for the time would fail me to tell of Gedeon, and of Barak, and of Samson, and of Jephthae; of David also, and Samuel, and of the prophets:
33 Who through faith subdued kingdoms, wrought righteousness, obtained promises, stopped the mouths of lions.
34 Quenched the violence of fire, escaped the edge of the sword, out of weakness were made strong, waxed valiant in fight, turned to flight the armies of the aliens.
35 Women received their dead raised to life again: and others were tortured, not accepting deliverance; that they might obtain a better resurrection:
36 And others had trial of cruel mocking and scourging, yea, moreover of bonds and imprisonment:
37 They were stoned, they were sawn asunder, were tempted, were slain with the sword: they wandered about in sheepskins and goatskins; being destitute, afflicted, tormented;
38 (Of whom the world was not worthy:) they wandered in deserts, and in mountains, and in dens and caves of the earth.
39 And these all, having obtained a good report through faith, received not the promise:
40 God having provided some better thing for us, that they without us should not be made perfect.
Hebrews 12
1 Wherefore seeing we also are compassed about with so great a cloud of witnesses, let us lay aside every weight, and the sin which does so easily beset us, and let us run with patience the race that is set before us,
2 Looking unto Jesus the author and finisher of our faith; who for the joy that was set before him endured the cross, despising the shame, and is set down at the right hand of the throne of God.
3 For consider him that endured such contradiction of sinners against himself, lest you be wearied and faint in your minds.
4 You have not yet resisted unto blood, striving against sin.
5 And you have forgotten the exhortation which speaks unto you as unto children, My son, despise not you the chastening of the LORD, nor faint when you are rebuked of him:
6 For whom the LORD loves he chastens, and scourges every son whom he receives.
7 If you endure chastening, God deals with you as with sons; for what son is he whom the father chastens not?
8 But if you be without chastisement, whereof all are partakers, then are you bastards, and not sons.
9 Furthermore we have had fathers of our flesh which corrected us, and we gave them reverence: shall we not much rather be in subjection unto the Father of spirits, and live?
10 For they truly for a few days chastened us after their own pleasure; but he for our profit, that we might be partakers of his holiness.
11 Now no chastening for the present seems to be joyous, but grievous: nevertheless afterward it yields the peaceable fruit of righteousness unto them which are exercised thereby.
12 Wherefore lift up the hands which hang down, and the feeble knees;
13 And make straight paths for your feet, lest that which is lame be turned out of the way; but let it rather be healed.
14 Follow peace with all men, and holiness, without which no man shall see the LORD:
15 Looking diligently lest any man fail of the grace of God; lest any root of bitterness springing up trouble you, and thereby many be defiled;
16 Lest there be any fornicator, or profane person, as Esau, who for one morsel of meat sold his birthright.
17 For you know how that afterward, when he would have inherited the blessing, he was rejected: for he found no place of repentance, though he sought it carefully with tears.
18 For you are not come unto the mount that might be touched, and that burned with fire, nor unto blackness, and darkness, and tempest,
19 And the sound of a trumpet, and the voice of words; which voice they that heard entreated that the word should not be spoken to them any more:
20 (For they could not endure that which was commanded, And if so much as a beast touch the mountain, it shall be stoned, or thrust through with a dart:
21 And so terrible was the sight, that Moses said, I exceedingly fear and quake:)
22 But you are come unto mount Zion, and unto the city of the living God, the heavenly Jerusalem, and to an innumerable company of angels,
23 To the general assembly and church of the firstborn, which are written in heaven, and to God the Judge of all, and to the spirits of just men made perfect,
24 And to Jesus the mediator of the new covenant, and to the blood of sprinkling, that speaks better things than that of Abel.
25 See that you refuse not him that speaks. For if they escaped not who refused him that spake on earth, much more shall not we escape, if we turn away from him that speaks from heaven:
26 Whose voice then shook the earth: but now he has promised, saying, Yet once more I shake not the earth only, but also heaven.
27 And this word, Yet once more, signifies the removing of those things that are shaken, as of things that are made, that those things which cannot be shaken may remain.
28 Wherefore we receiving a kingdom which cannot be moved, let us have grace, whereby we may serve God acceptably with reverence and godly fear:
29 For our God is a consuming fire.
Isaiah 52
1 Awake, awake; put on your strength, O Zion; put on your beautiful garments, O Jerusalem, the holy city: for henceforth there shall no more come into you the uncircumcised and the unclean.
2 Shake yourself from the dust; arise, and sit down, O Jerusalem: loose yourself from the bands of your neck, O captive daughter of Zion.
3 For thus says the LORD, You have sold yourselves for naught; and you shall be redeemed without money.
4 For thus says the LORD God, My people went down aforetime into Egypt to sojourn there; and the Assyrian oppressed them without cause.
5 Now therefore, what have I here, says the LORD, that my people is taken away for naught? they that rule over them make them to howl, says the LORD; and my name continually every day is blasphemed.
6 Therefore my people shall know my name: therefore they shall know in that day that I am he that does speak: behold, it is I.
7 How beautiful upon the mountains are the feet of him that brings good tidings, that publishes peace; that brings good tidings of good, that publishes salvation; that says unto Zion, Your God reigns!
8 Your watchmen shall lift up the voice; with the voice together shall they sing: for they shall see eye to eye, when the LORD shall bring again Zion.
9 Break forth into joy, sing together, you waste places of Jerusalem: for the LORD has comforted his people, he has redeemed Jerusalem.
10 The LORD has made bare his holy arm in the eyes of all the nations; and all the ends of the earth shall see the salvation of our God.
11 Depart you, depart you, go you out from thence, touch no unclean thing; go you out of the midst of her; be you clean, that bear the vessels of the LORD.
12 For you shall not go out with haste, nor go by flight: for the LORD will go before you; and the God of Israel will be your reward.
13 Behold, my servant shall deal prudently, he shall be exalted and extolled, and be very high.
14 As many were astonished at you; his visage was so marred more than any man, and his form more than the sons of men:
15 So shall he sprinkle many nations; the kings shall shut their mouths at him: for that which had not been told them shall they see; and that which they had not heard shall they consider.
Isaiah 53
1 Who has believed our report? and to whom is the arm of the LORD revealed?
2 For he shall grow up before him as a tender plant, and as a root out of a dry ground: he has no form nor comeliness; and when we shall see him, there is no beauty that we should desire him.
3 He is despised and rejected of men; a man of sorrows, and acquainted with grief: and we hid as it were our faces from him; he was despised, and we esteemed him not.
4 Surely he has borne our griefs, and carried our sorrows: yet we did esteem him stricken, smitten of God, and afflicted.
5 But he was wounded for our transgressions, he was bruised for our iniquities: the chastisement of our peace was upon him; and with his stripes we are healed.
6 All we like sheep have gone astray; we have turned every one to his own way; and the LORD has laid on him the iniquity of us all.
7 He was oppressed, and he was afflicted, yet he opened not his mouth: he is brought as a lamb to the slaughter, and as a sheep before her shearers is dumb, so he opens not his mouth.
8 He was taken from prison and from judgment: and who shall declare his generation? for he was cut off out of the land of the living: for the transgression of my people was he stricken.
9 And he made his grave with the wicked, and with the rich in his death; because he had done no violence, neither was any deceit in his mouth.
10 Yet it pleased the LORD to bruise him; he has put him to grief: when you shall make his soul an offering for sin, he shall see his seed, he shall prolong his days, and the pleasure of the LORD shall prosper in his hand.
11 He shall see of the travail of his soul, and shall be satisfied: by his knowledge shall my righteous servant justify many; for he shall bear their iniquities.
12 Therefore will I divide him a portion with the great, and he shall divide the spoil with the strong; because he has poured out his soul unto death: and he was numbered with the transgressors; and he bare the sin of many, and made intercession for the transgressors.
Isaiah 54
1 Sing, O barren, you that didst not bear; break forth into singing, and cry aloud, you that didst not travail with child: for more are the children of the desolate than the children of the married wife, says the LORD.
2 Enlarge the place of your tent, and let them stretch forth the curtains of your habitations: spare not, lengthen your cords, and strengthen your stakes;
3 For you shall break forth on the right hand and on the left; and your seed shall inherit the Gentiles, and make the desolate cities to be inhabited.
4 Fear not; for you shall not be ashamed: neither be you confounded; for you shall not be put to shame: for you shall forget the shame of your youth, and shall not remember the reproach of your widowhood any more.
5 For your Maker is your husband; the LORD of hosts is his name; and your Redeemer the Holy One of Israel; The God of the whole earth shall he be called.
6 For the LORD has called you as a woman forsaken and grieved in spirit, and a wife of youth, when you were refused, says your God.
7 For a small moment have I forsaken you; but with great mercies will I gather you.
8 In a little wrath I hid my face from you for a moment; but with everlasting kindness will I have mercy on you, says the LORD your Redeemer.
9 For this is as the waters of Noah unto me: for as I have sworn that the waters of Noah should no more go over the earth; so have I sworn that I would not be wroth with you, nor rebuke you.
10 For the mountains shall depart, and the hills be removed; but my kindness shall not depart from you, neither shall the covenant of my peace be removed, says the LORD that has mercy on you.
11 O you afflicted, tossed with tempest, and not comforted, behold, I will lay your stones with fair colors, and lay your foundations with sapphires.
12 And I will make your windows of agates, and your gates of carbuncles, and all your borders of pleasant stones.
13 And all your children shall be taught of the LORD; and great shall be the peace of your children.
14 In righteousness shall you be established: you shall be far from oppression; for you shall not fear: and from terror; for it shall not come near you.
15 Behold, they shall surely gather together, but not by me: whosoever shall gather together against you shall fall for your sake.
16 Behold, I have created the smith that blows the coals in the fire, and that brings forth an instrument for his work; and I have created the waster to destroy.
17 No weapon that is formed against you shall prosper; and every tongue that shall rise against you in judgment you shall condemn. This is the heritage of the servants of the LORD, and their righteousness is of me, says the LORD.
Psalms 55
1 Give ear to my prayer, O God; and hide not yourself from my supplication.
2 Attend unto me, and hear me: I mourn in my complaint, and make a noise;
3 Because of the voice of the enemy, because of the oppression of the wicked: for they cast iniquity upon me, and in wrath they hate me.
4 My heart is sore pained within me: and the terrors of death are fallen upon me.
5 Fearfulness and trembling are come upon me, and horror has overwhelmed me.
6 And I said, Oh that I had wings like a dove! for then would I fly away, and be at rest.
7 Lo, then would I wander far off, and remain in the wilderness. Selah.
8 I would hasten my escape from the windy storm and tempest.
9 Destroy, O LORD, and divide their tongues: for I have seen violence and strife in the city.
10 Day and night they go about it upon the walls thereof: mischief also and sorrow are in the midst of it.
11 Wickedness is in the midst thereof: deceit and guile depart not from her streets.
12 For it was not an enemy that reproached me; then I could have borne it: neither was it he that hated me that did magnify himself against me; then I would have hid myself from him:
13 But it was you, a man mine equal, my guide, and mine acquaintance.
14 We took sweet counsel together, and walked unto the house of God in company.
15 Let death seize upon them, and let them go down quick into hell: for wickedness is in their dwellings, and among them.
16 As for me, I will call upon God; and the LORD shall save me.
17 Evening, and morning, and at noon, will I pray, and cry aloud: and he shall hear my voice.
18 He has delivered my soul in peace from the battle that was against me: for there were many with me.
19 God shall hear, and afflict them, even he that abides of old. Selah. Because they have no changes, therefore they fear not God.
20 He has put forth his hands against such as be at peace with him: he has broken his covenant.
21 The words of his mouth were smoother than butter, but war was in his heart: his words were softer than oil, yet were they drawn swords.
22 Cast your burden upon the LORD, and he shall sustain you: he shall never suffer the righteous to be moved.
23 But you, O God, shall bring them down into the pit of destruction: bloody and deceitful men shall not live out half their days; but I will trust in you.