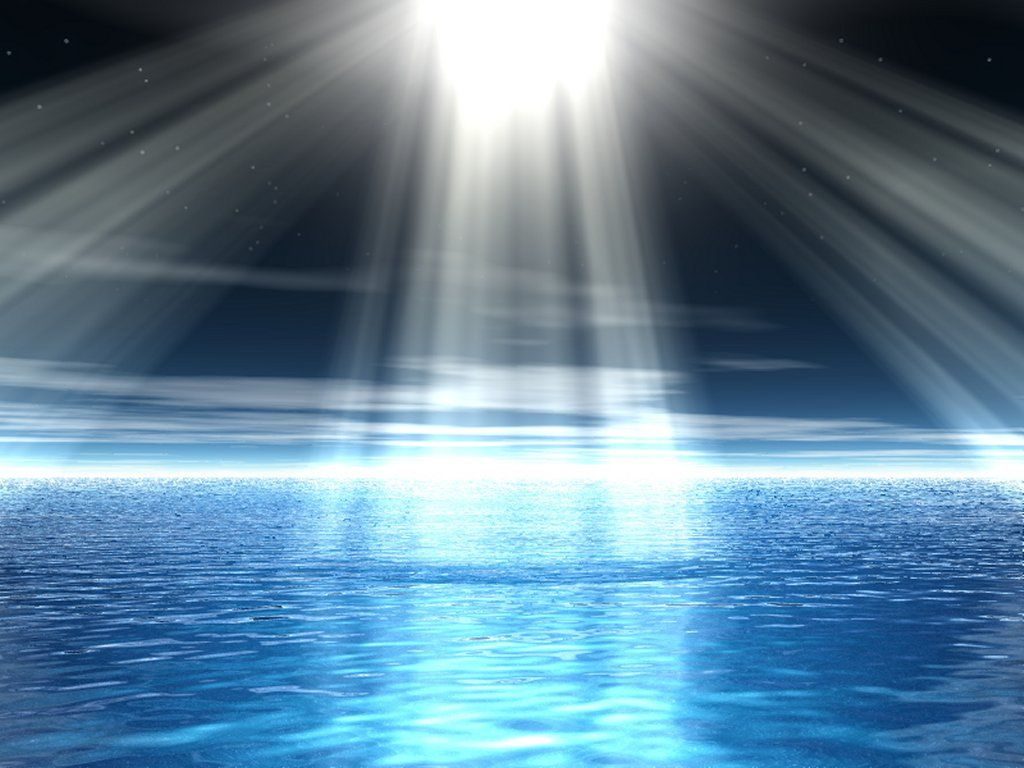 O LORD, how great are your works! and your thoughts are very deep.

The above is Psalms 92:5, which follows verses telling how those of us who've seen them should respond to the LORD's works, with gratitude and thanks giving. Our response is in verse 3 described as "a solemn sound," one of the four uses of higgaion, the word discussed in the prior post. The Psalm goes on to describe those who have no understanding, and therefore choose a path that leads to their destruction. This brings us to Romans 11:33 and the deep thoughts of the LORD spoken of there, where the LORD has concluded all are in unbelief, so He can show mercy to all who will come to understanding and receive Him. This last aspect then refers us back to Jonah 2:8 where Jonah, as he comes to understanding and from the belly of hell, says, "Those that observe lying vanities [false words of no value] forsake their own mercy."

Psalms 92
1 It is a good thing to give thanks unto the LORD, and to sing praises unto your name, O Most High:
2 To shew forth your lovingkindness in the morning, and your faithfulness every night,
3 Upon an instrument of ten strings, and upon the psaltery; upon the harp with a solemn sound [higgaion].
4 For you, LORD, have made me glad through your work: I will triumph in the works of your hands.
5 O LORD, how great are your works! and your thoughts are very deep.
6 A brutish man knows not; neither does a fool understand this.
7 When the wicked spring as the grass, and when all the workers of iniquity do flourish; it is that they shall be destroyed for ever:
8 But you, LORD, are most high for evermore.
9 For, lo, your enemies, O LORD, for, lo, your enemies shall perish; all the workers of iniquity shall be scattered.
10 But my horn shall you exalt like the horn of an unicorn: I shall be anointed with fresh oil.
11 Mine eye also shall see my desire on mine enemies, and mine ears shall hear my desire of the wicked that rise up against me.
12 The righteous shall flourish like the palm tree: he shall grow like a cedar in Lebanon.
13 Those that be planted in the house of the LORD shall flourish in the courts of our God.
14 They shall still bring forth fruit in old age; they shall be fat and flourishing;
15 To shew that the LORD is upright: he is my Rock, and there is no unrighteousness in him.

Friends, as we have learned, Romans 11 is written in a manner where events in their time are seen as patterns, precisely described, divinely engineered, to describe events in our time. We know these are Ezekiel's wheel within a wheel, a circuit of events within a time, understood and recorded, to be seen as they describe events in our time, and in understanding them is found God's counsel, words of life in a time when all have forgotten and become dead. Romans 11 is speaking of and to all those who say they believe; Christian and Jew: all Israel.

Romans 11
25 For I would not, brethren, that you should be ignorant of this mystery, lest you should be wise in your own conceits; that blindness in part is happened to Israel, until the fullness of the Gentiles be come in.
26 And so all Israel shall be saved: as it is written, There shall come out of Zion the Deliverer, and shall turn away ungodliness from Jacob [those who unknowingly wrestle with God]:
27 For this is my covenant unto them, when I shall take away their sins [remove, by correcting their errors: lying vanities].
28 As concerning the gospel, they are enemies for your sakes: but as touching the election, they are beloved for the father's sakes.
29 For the gifts and calling of God are without repentance.
30 For as you in times past have not believed God, yet have now obtained mercy through their unbelief:
31 Even so have these also now not believed, that through your mercy they also may obtain mercy.
32 For God has concluded them all in unbelief, that he might have mercy upon all.
33 O the depth [the deep thoughts of God] of the riches both of the wisdom and knowledge of God! how unsearchable are his judgments, and his ways past finding out!
34 For who has known the mind of the LORD? or who has been his counselor?
35 Or who has first given to him, and it shall be recompensed unto him again?
36 For of him, and through him, and to him, are all things: to whom be glory for ever. Amen.

Jonah 2
1 Then Jonah prayed unto the LORD his God out of the fish's belly,
2 And said, I cried by reason of mine affliction unto the LORD, and he heard me; out of the belly of hell cried I, and you heard my voice.
3 For you had cast me into the deep, in the midst of the seas; and the floods compassed me about: all your billows and your waves passed over me.
4 Then I said, I am cast out of your sight; yet I will look again toward your holy temple.
5 The waters compassed me about, even to the soul: the depth closed me round about, the weeds were wrapped about my head.
6 I went down to the bottoms of the mountains; the earth with her bars was about me for ever: yet have you brought up my life from corruption, O LORD my God.
7 When my soul fainted within me I remembered the LORD: and my prayer came in unto you, into your holy temple.
8 They that observe lying vanities forsake their own mercy.
9 But I will sacrifice unto you with the voice of thanksgiving; I will pay that that I have vowed. Salvation is of the LORD.
10 And the LORD spoke unto the fish, and it vomited out Jonah upon the dry land.

Now is the time when we have been raised from death, the first pulled from the fires of hell by the grace of God: His favoring us, that through us His mercy and grace, His unsearchable depths (therefore only coming as a gift from Him), can be shined as understanding on all.

When Paul speaks on Mars' Hill, Acts 17, he is describing those who ignorantly worshiped God. He tells of this Judgment, the time God winked at (overlooked and thereby blotted out the time of error) and now, as Jonah, through us calls all men everywhere to repentance and correction. Be it known to all, it is for this reason we have been raised to life among the dead, to bring many children to the same glory.

Acts 17
…Whom therefore you ignorantly worship, him declare I unto you.
24 God that made the world and all things therein, seeing that he is LORD of heaven and earth, dwell not in temples made with hands [but rather He dwells in man, earthen vessels, as do we in resurrection – Selah];
25 Neither is worshipped with men's hands, as though he needed any thing, seeing he gives to all life, and breath, and all things;
26 And has made of one blood all nations of men [believers and unbelievers] for to dwell on all the face of the earth, and has determined the times before appointed, and the bounds of their habitation;
27 That they should [now] seek the LORD, if haply they might feel after him, and find him, though he be not far from every one of us [because He is in those who come to life by receiving Him]:
28 For in him we live, and move, and have our being; as certain also of your own poets have said, For we are also his offspring.
29 Forasmuch then as we are the offspring of God, we ought not to think that the Godhead is like unto gold, or silver, or stone, graven by art and man's device.
30 And the times of this ignorance God winked at; but now commands all men every where to repent:
31 Because he has appointed a day, in the which he will judge the world in righteousness by that man whom he has ordained; whereof he has given assurance unto all men, in that he has raised him from the dead.

Isaiah 55
1 Ho, every one that thirsts, come you to the waters, and he that has no money; come you, buy, and eat; yea, come, buy wine and milk [these words that have the power to change your mind and nourish you into life] without money and without price.
2 Wherefore do you spend money for that which is not bread [which is not the word from God's mouth, by which only does man come to life]? and your labor for that which satisfies not? hearken diligently unto me, and eat you that which is good, and let your soul delight itself in fatness.
3 Incline your ear, and come unto me: hear, and your soul shall live; and I will make an everlasting covenant with you, even the sure mercies of David [see the reference below in 2 Samuel 22:51].
4 Behold, I have given him for a witness to the people, a leader and commander to the people.
5 Behold, you shall call a nation that you know not, and nations that knew not you shall run unto you because of the LORD your God [see Roman 11 above, which speaks of this event], and for the Holy One of Israel; for he has glorified you.
6 Seek you the LORD while he may be found, call you upon him while he is near [see Acts 17:27 above].
7 Let the wicked forsake his way, and the unrighteous man his thoughts: and let him [repent and] return unto the LORD, and he will have mercy upon him; and to our God, for he will abundantly pardon.
8 For my thoughts are not your thoughts, neither are your ways my ways, says the LORD.
9 For as the heavens are higher than the earth, so are my ways higher than your ways, and my thoughts than your thoughts.
10 For as the rain comes down, and the snow from heaven, and returns not thither, but waters the earth, and makes it bring forth and bud, that it may give seed to the sower, and bread to the eater:
11 So shall my word be that goes forth out of my mouth: it shall not return unto me void, but it shall accomplish that which I please, and it shall prosper in the thing whereto I sent it.
12 For you shall go out with joy, and be led forth with peace: the mountains and the hills shall break forth before you into singing, and all the trees of the field shall clap their hands.
13 Instead of the thorn shall come up the fir tree, and instead of the brier shall come up the myrtle tree: and it shall be to the LORD for a name, for an everlasting sign that shall not be cut off.

2 Samuel 22
29 For you are my lamp, O LORD: and the LORD will lighten my darkness.
30 For by you I have run through a troop: by my God have I leaped over a wall.
31 As for God, his way is perfect; the word of the LORD is tried: he is a buckler to all them that trust in him.
32 For who is God, save the LORD? and who is a rock, save our God?
33 God is my strength and power: and he makes my way perfect.
34 He makes my feet like hinds' feet [my stand immovable]: and set me upon my high places.
35 He teaches my hands to war [by the revelation of His good counsel and well ordered sound mind]; so that a bow of steel is broken by mine arms.
36 You have also given me the shield of your salvation: and your gentleness has made me great.
37 You have enlarged my steps under me; so that my feet did not slip.
38 I have pursued mine enemies, and destroyed them; and turned not again until I had consumed them.
39 And I have consumed them, and wounded them, that they could not arise: yea, they are fallen under my feet.
40 For you have girded me with strength to battle: them that rose up against me have you subdued under me.
41 You have also given me the necks of mine enemies, that I might destroy them that hate me.
42 They looked, but there was none to save; even unto the LORD, but he answered them not.
43 Then did I beat them as small as the dust of the earth, I did stamp them as the mire of the street, and did spread them abroad.
44 You also have delivered me from the strivings of my people, you have kept me to be head of the heathen: a people which I knew not shall serve me.
45 Strangers shall submit themselves unto me: as soon as they hear, they shall be obedient unto me.
46 Strangers shall fade away, and they shall be afraid out of their close places.
47 The LORD lives; and blessed be my rock; and exalted be the God of the rock of my salvation.
48 It is God that avenges me, and that brings down the people under me.
49 And that brings me forth from mine enemies: you also have lifted me up on high above them that rose up against me: you have delivered me from the violent man.
50 Therefore I will give thanks unto you, O LORD, among the heathen, and I will sing praises unto your name.
51 He is the tower of salvation for his king: and shows mercy to his anointed, unto David, and to his seed for evermore.

2 Samuel 23
1 Now these be the last words of David. David the son of Jesse said, and the man who was raised up on high, the anointed of the God of Jacob, and the sweet psalmist of Israel, said,
2 The Spirit of the LORD spoke by me, and his word was in my tongue.
3 The God of Israel said, the Rock of Israel spoke to me, He that rules over men must be just, ruling in the fear of God.
4 And he shall be as the light of the morning, when the sun rises, even a morning without clouds; as the tender grass springing out of the earth by clear shining after rain.
5 Although my house be not so with God; yet he has made with me an everlasting covenant, ordered in all things, and sure: for this is all my salvation, and all my desire, although he makes it not to grow.
6 But the sons of Belial [that follow idols: ideas far from God, and by teaching them lead people away from Him and His peace] shall be all of them as thorns thrust away, because they cannot be taken with hands:
7 But the man that shall touch them must be fenced with iron and the staff of a spear; and they shall be utterly burned with fire in the same place.

Isaiah 40
1 Comfort you, comfort you my people, says your God.
2 Speak you comfortably to Jerusalem, and cry unto her, that her warfare is accomplished, that her iniquity is pardoned: for she has received of the LORD's hand double for all her sins.
3 The voice of him that cries in the wilderness, Prepare you the way of the LORD, make straight in the desert a highway for our God.
4 Every valley shall be exalted, and every mountain and hill shall be made low: and the crooked shall be made straight, and the rough places plain:
5 And the glory of the LORD shall be revealed, and all flesh shall see it together: for the mouth of the LORD has spoken it.
6 The voice said, Cry. And he said, What shall I cry? All flesh is grass, and all the goodliness thereof is as the flower of the field:
7 The grass withers, the flower fades: because the spirit of the LORD blows upon it: surely the people is grass.
8 The grass withers, the flower fades: but the word of our God shall stand for ever.
9 O Zion, that brings good tidings, get you up into the high mountain; O Jerusalem, that brings good tidings, lift up your voice with strength; lift it up, be not afraid; say unto the cities of Judah, Behold your God!
10 Behold, the LORD God will come with strong hand, and his arm shall rule for him: behold, his reward is with him, and his work before him.
11 He shall feed his flock like a shepherd: he shall gather the lambs with his arm, and carry them in his bosom, and shall gently lead those that are with young.
12 Who has measured the waters in the hollow of his hand, and meted out heaven with the span, and comprehended the dust of the earth in a measure, and weighed the mountains in scales, and the hills in a balance?
13 Who has directed the Spirit of the LORD, or being his ccounselorhas taught him?
14 With whom took he counsel, and who instructed him, and taught him in the path of judgment, and taught him knowledge, and shewed to him the way of understanding?
15 Behold, the nations are as a drop of a bucket, and are counted as the small dust of the balance: behold, he taketh up the isles as a very little thing.
16 And Lebanon is not sufficient to burn, nor the beasts thereof sufficient for a burnt offering.
17 All nations before him are as nothing; and they are counted to him less than nothing, and vanity.
18 To whom then will you liken God? or what likeness will you compare unto him?
19 The workman melts a graven image, and the goldsmith spreads it over with gold, and casts silver chains.
20 He that is so impoverished that he has no oblation chooses a tree that will not rot; he seeks unto him a cunning workman to prepare a graven image, that shall not be moved.
21 Have you not known? have you not heard? has it not been told you from the beginning? have you not understood from the foundations of the earth?
22 It is he that sits upon the circle of the earth, and the inhabitants thereof are as grasshoppers; that stretches out the heavens as a curtain, and spreads them out as a tent to dwell in:
23 That brings the princes to nothing; he makes the judges of the earth as vanity.
24 Yea, they shall not be planted; yea, they shall not be sown: yea, their stock shall not take root in the earth: and he shall also blow upon them, and they shall wither, and the whirlwind shall take them away as stubble.
25 To whom then will you liken me, or shall I be equal? says the Holy One.
26 Lift up your eyes on high, and behold who has created these things, that brings out their host by number: he calls them all by names by the greatness of his might, for that he is strong in power; not one fails.
27 Why say you, O Jacob, and speak, O Israel, My way is hid from the LORD, and my judgment is passed over from my God?
28 Have you not known? have you not heard, that the everlasting God, the LORD, the Creator of the ends of the earth, faints not, neither is weary? there is no searching of his understanding.
29 He gives power to the faint; and to them that have no might he increases strength.
30 Even the youths shall faint and be weary, and the young men shall utterly fall:
31 But they that wait upon the LORD shall renew their strength; they shall mount up with wings as eagles; they shall run, and not be weary; and they shall walk, and not faint.

Isaiah 41
1 Keep silence before me, O islands [places that haven't heard the word of God – Jonah's dry land]; and let the people renew their strength: let them come near; then let them speak: let us come near together to judgment.
2 Who raised up the righteous man from the east, called him to his foot, gave the nations before him, and made him rule over kings? he gave them as the dust to his sword, and as driven stubble to his bow.
3 He pursued them, and passed safely; even by the way that he had not gone with his feet.
4 Who has wrought and done it, calling the generations from the beginning? I the LORD, the first, and with the last; I am he.
5 The isles saw it, and feared; the ends of the earth were afraid, drew near, and came.
6 They helped every one his neighbor; and every one said to his brother, Be of good courage.
7 So the carpenter encouraged the goldsmith, and he that smooths with the hammer him that smote the anvil, saying, It is ready for the sodering: and he fastened it with nails, that it should not be moved.
8 But you, Israel, are my servant, Jacob whom I have chosen, the seed of Abraham my friend.
9 You whom I have taken from the ends of the earth, and called you from the chief men thereof, and said unto you, You are my servant; I have chosen you, and not cast you away.
10 Fear you not; for I am with you: be not dismayed; for I am your God: I will strengthen you; yea, I will help you; yea, I will uphold you with the right hand of my righteousness.
11 Behold, all they that were incensed against you shall be ashamed and confounded: they shall be as nothing; and they that strive with you shall perish.
12 You shall seek them, and shall not find them, even them that contended with you: they that war against you shall be as nothing, and as a thing of naught.
13 For I the LORD your God will hold your right hand, saying unto you, Fear not; I will help you.
14 Fear not, you worm Jacob, and you men of Israel; I will help you, says the LORD, and your redeemer, the Holy One of Israel.
15 Behold, I will make you a new sharp threshing instrument having teeth: you shall thresh the mountains, and beat them small, and shall make the hills as chaff.
16 You shall fan them, and the wind shall carry them away, and the whirlwind shall scatter them: and you shall rejoice in the LORD, and shall glory in the Holy One of Israel.
17 When the poor and needy seek water, and there is none, and their tongue fails for thirst, I the LORD will hear them, I the God of Israel will not forsake them.
18 I will open rivers in high places, and fountains in the midst of the valleys: I will make the wilderness a pool of water, and the dry land springs of water.
19 I will plant in the wilderness the cedar, the shittah tree, and the myrtle, and the oil tree; I will set in the desert the fir tree, and the pine, and the box tree together:
20 That they may see, and know, and consider, and understand together, that the hand of the LORD has done this, and the Holy One of Israel has created it.
21 Produce your cause, says the LORD; bring forth your strong reasons, says the King of Jacob.
22 Let them bring them forth, and shew us what shall happen: let them shew the former things, what they be, that we may consider them, and know the latter end of them; or declare us things for to come.
23 Shew the things that are to come hereafter, that we may know that you are gods: yea, do good, or do evil, that we may be dismayed, and behold it together.
24 Behold, you are of nothing, and your work of naught: an abomination is he that chooses you.
25 I have raised up one from the north, and he shall come: from the rising of the sun shall he call upon my name: and he shall come upon princes as upon morter, and as the potter treads clay.
26 Who has declared from the beginning, that we may know? and beforetime, that we may say, He is righteous? yea, there is none that shows, yea, there is none that declares, yea, there is none that hears your words.
27 The first shall say to Zion, Behold, behold them: and I will give to Jerusalem one that brings good tidings.
28 For I beheld, and there was no man; even among them, and there was no counselor, that, when I asked of them, could answer a word.
29 Behold, they are all vanity; their works are nothing: their molten images are wind and confusion.

The Hebrew word here rendered "confusion" is tohuw, which we know appears in Genesis 1:2 in describing the condition of the earth, "without form," when darkness (ignorance) was upon the face of the deep, until the Spirit of the LORD moved upon the face of the water and light (understanding) appeared in the darkness. We know from our many discussion on the topic, in Genesis the other word telling of this condition is bohuw, translated "void," and these two words only appear together two other times. They are in Isaiah 34:11 rendered confusion and emptiness in describe the foundation and building of the palaces and kingdom of those who have become without understanding. In Jeremiah 4:23 they are rendered exactly as they are in Genesis 1, again here describing God's people without knowledge, ignorant of Him and His ways.

Isaiah 34
8 For it is the day of the LORD's vengeance, and the year of recompenses for the controversy of Zion.
9 And the streams [the word that flows from them] thereof shall be turned into pitch, and the dust thereof into brimstone, and the land thereof shall become burning pitch [darkness].
10 It shall not be quenched night nor day; the smoke thereof shall go up for ever: from generation to generation it shall lie waste; none shall pass through it for ever and ever.
11 But the cormorant and the bittern shall possess it; the owl also and the raven shall dwell in it: and he shall stretch out upon it the line of confusion [tohuw], and the stones of emptiness [bohuw].
12 They shall call the nobles thereof to the kingdom, but none shall be there, and all her princes shall be nothing.
13 And thorns shall come up in her palaces, nettles and brambles in the fortresses thereof: and it shall be an habitation of dragons [where death lurks beneath the surface, in their words], and a court for owls [screeching out sounds that pierce the ears].

Jeremiah 4
21 How long shall I see the standard, and hear the sound of the trumpet?
22 For my people is foolish, they have not known me; they are sottish children, and they have none understanding: they are wise to do evil, but to do good they have no knowledge.
23 I beheld the earth, and, lo, it was without form [tohuw], and void [bohuw]; and the heavens, and they had no light.
24 I beheld the mountains, and, lo, they trembled, and all the hills moved lightly.
25 I beheld, and, lo, there was no man, and all the birds of the heavens were fled.
26 I beheld, and, lo, the fruitful place was a wilderness, and all the cities thereof were broken down at the presence of the LORD, and by his fierce anger.
27 For thus has the LORD said, The whole land shall be desolate; yet will I not make a full end.
28 For this shall the earth mourn, and the heavens above be black; because I have spoken it, I have purposed it, and will not repent, neither will I turn back from it.

Psalms 2
1 Why do the heathen rage, and the people imagine a vain thing?
2 The kings of the earth set themselves, and the rulers take counsel together, against the LORD, and against his anointed, saying,
3 Let us break their bands asunder, and cast away their cords from us.
4 He that sits in the heavens shall laugh: the LORD shall have them in derision.
5 Then shall he speak unto them in his wrath, and vex them in his sore displeasure.
6 Yet have I set my king upon my holy hill of Zion.
7 I will declare the decree: the LORD has said unto me, You are my Son; this day have I begotten you.
8 Ask of me, and I shall give you the heathen for your inheritance, and the uttermost parts of the earth for your possession.
9 You shall break them with a rod of iron; you shall dash them in pieces like a potter's vessel.
10 Be wise now therefore, O you kings: be instructed, you judges of the earth.
11 Serve the LORD with fear, and rejoice with trembling.
12 Kiss the Son, lest he be angry, and you perish from the way, when his wrath is kindled but a little. Blessed are all they that put their trust in him.